Read Millennial Boss
See below for all posts by category.
I also co-host the FIRE Drill podcast, which you can listen to on iTunes, Google Play, and firedrillpodcast.com.
Debt & Money
From $60k in Debt to 200k Net Worth
How I Paid off $89,000 of Debt in 18 Months
28 Simple Ideas to Improve Your Finances in 2017
How to Become a Millionaire the Boring Way – 401(k), IRA, HSA
The Secret FIRE Cult – And Why You'll Want to Join It
Why 6 Figures Means Nothing Anymore
My Advice For Recent College Graduates
Why I Paid $21,000 Towards My Spouse's Debt
How to Donate Clothes for the Tax Deduction
10 Lessons From Buying My First Home at 25
When Debt Comes Back to Haunt You
7 Reasons Why I Max Out My 401k
How to Save $100 on Hotel Rooms
Why Not Getting My MBA Was the Smartest Financial Move I've Ever Made
Why Wait Until You're Financially Independent to Live Like It?
15 People Who Retired in Their Twenties and Thirties 
10 Rites of Passage You Should Skip in Your Twenties to be Rich in Your Thirties
How Hackers Stole My $12k in Bitcoin Overnight
Why 20% of My Net Worth is in Cryptocurrency
Why Millennials Are Buying Crypto & What They're Thinking
How to Triple Your Money Buying & Reselling Clothing
Why the Top Athletes Lose Their Fortunes
How I'll Sail the World on $15,000 Per Year
Blogging & Making Money Online
35 Bloggers Making $1,000 to $300,000 Per Month
Should I Buy a Premium WordPress Theme?
Monetize Your Blog With These 15 Tools
Scheduling Pins with BoardBooster
How to Use Tailwind to Quickly Schedule Pinterest Pins
How to Hide Pinterest Images in Your Blog Posts
5 Harsh Reasons You're Not Making Any Money on Your Blog
Review of Making Sense of Affiliate Marketing Course
How to Use Gifs to Improve Your Engagement
Side Hustle Income Reports: 2017
Health & Lifestyle
Don't Shortchange Your Health for Money
Cheap Home Gym Equipment Ideas
6 Things I Do to Chill Out and Stay Sane
Career & Young Professional
Why Woo Girls Are Beating You At Life
How to Get a Mentor in 2017 (the Non-Awkward Way)
10 Career Tips I Learned at the Olympic Training Center
7 Ways You Are Holding Yourself Back in Your Career
The Truth About Your Company Relocation Package
How to Land Your Dream Interview
How to Negotiate Your Salary for Millennials
The 5% Rule and How It Can Get You Ahead At Work
Working in Your Passion is Overrated
Should You Take Time Off? In Defense Of The Gap Year
Why You Don't Need to Go the Full Mile to Get What You Want
Haters , Stop The Excuses And Start Taking Radical Responsibility For Your Life
Get Your Coworkers to Read Your Emails with Gifs
How to Manage Resentment and Stress as the Female Breadwinner
FIRE and the Female Breadwinner
Avoiding Burnout on the Path to Financial Independence 
Wedding & Engagement
Our $15,000 Game of Thrones Winter Wedding
Steps to Planning A Frugal Wedding
Saving on Caterers and Photography
Saving on Invitations and Save the Dates 
How to Minimize Costs for the Wedding Party and Guests
How to Do Your Own Wedding Flowers and Bouquets
Travel & Trip Reports
Summer and Winter Vacation Ideas for Aspen
Spring Ski Vacation to Telluride
Northern California and Southern Oregon Coastal Road Trip
Portland Oregon for Grimm Geeks Who Like Beer and Food
What to Do and Where to Stay in Paso Robles Wine Country
How to Work and Travel Through Au Pair, Volunteer Abroad, and Couch Surfing
My Ultimate U.S. Airbnb Bucket List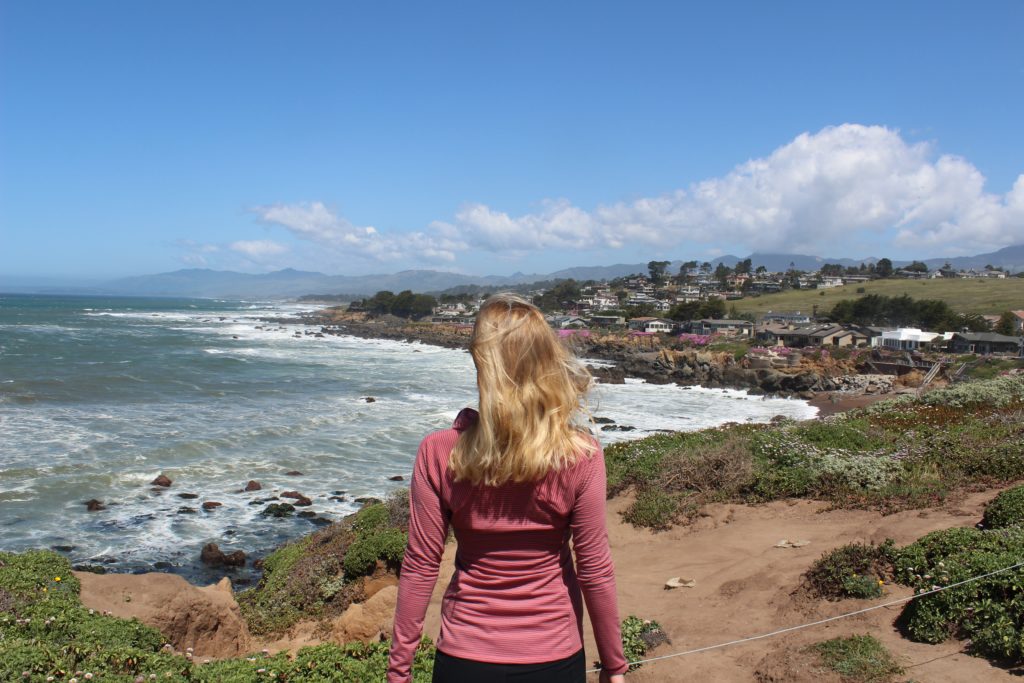 Got Money Goals?
Join 1,200 subscribers who receive weekly financial inspiration from Millennial Boss.
J paid off nearly $100k of debt and is on her way to financial independence. She hosts a
Money Podcast
and is obsessed with tracking her net worth via the free app
Personal Capital
(although she won't tell you what it is). She loves her dog and drinks iced coffee year round.
Latest posts by Millennial Boss