We're selling our house in Colorado this summer and honestly I'm sad about it.  We LOVED living there.
Today I went through all of our pictures to reminisce about our life there (which was amazing!)
Here are my top Colorado summer bucket list items in case any of you make it out there!
Visit The Olympic Training Center in Colorado Springs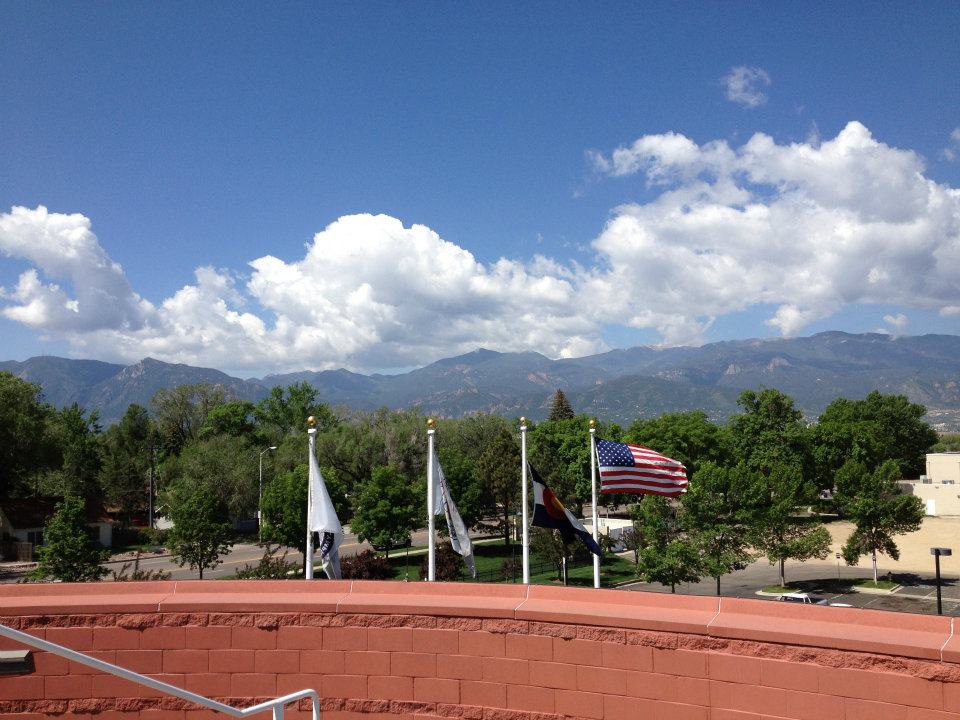 Make sure you take the tour of the Olympic Training Center where resident athletes live and train full-time.  The tour is sometimes led by athletes themselves and takes you through most of the campus. Plus, the video that kicks off the tour is super inspirational.
Feed the Giraffes at the Cheyenne Mountain Zoo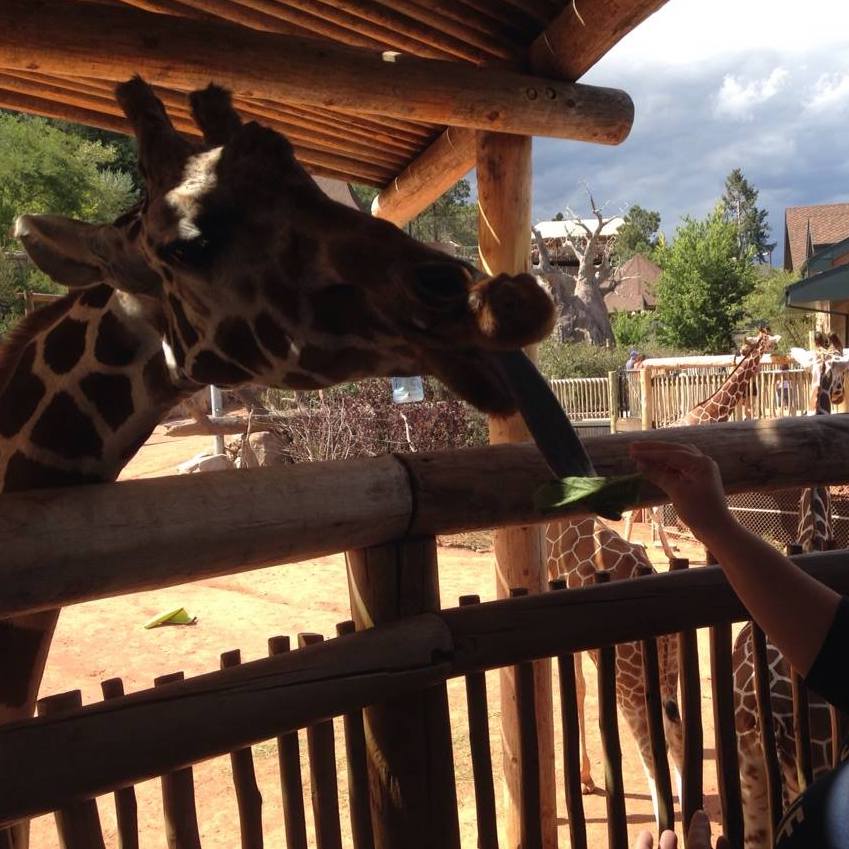 Be sure to visit the Cheyenne Mountain Zoo in Colorado Springs while you are there!  We took our 5-year-old nephew and he had an absolute blast (and so did we!)
Watch a Colorado Sunset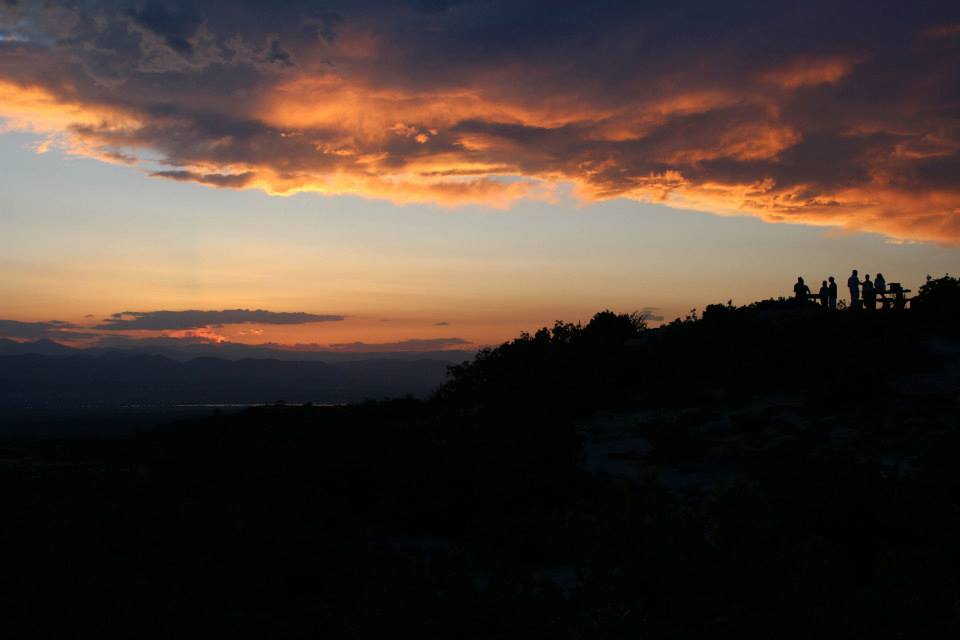 This picture was taken in Castle Pines, Colorado which is about a half hour South of Denver.   The sunset over the mountain range was breathtaking.
I've lived in Massachusetts, Colorado, California, and Washington and can say that Colorado sunsets are the best hands down.
Watch a Colorado Sunrise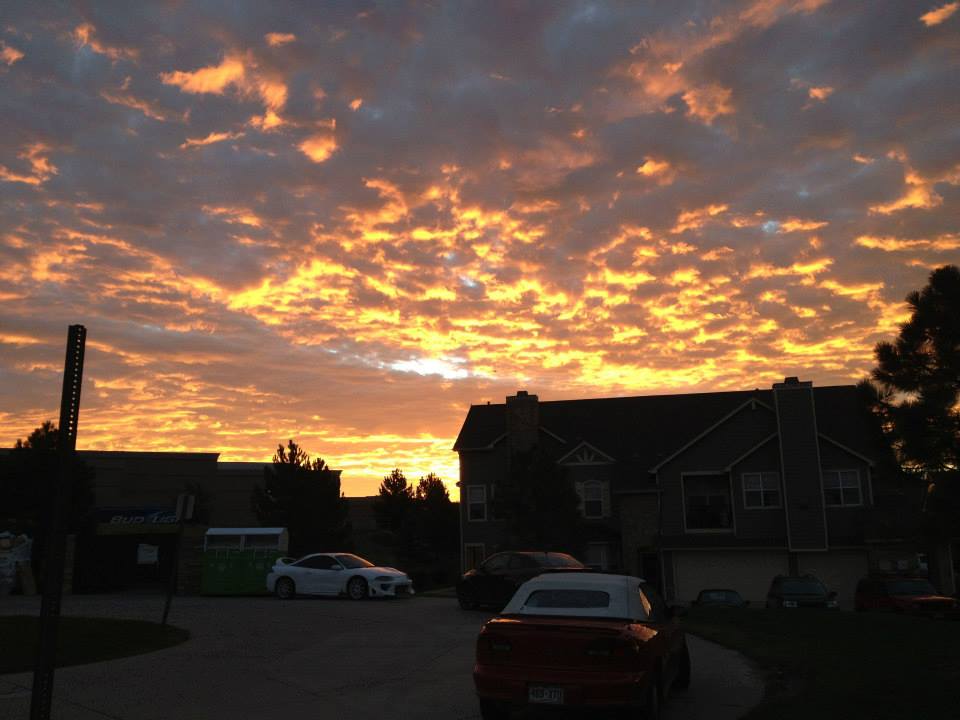 Colorado has some of the most amazing sunrises too!  I took this picture on my way to the gym early one morning in Castle Pines.  These type of sunrises were a regular occurrence.
Go to Rocky Mountain National Park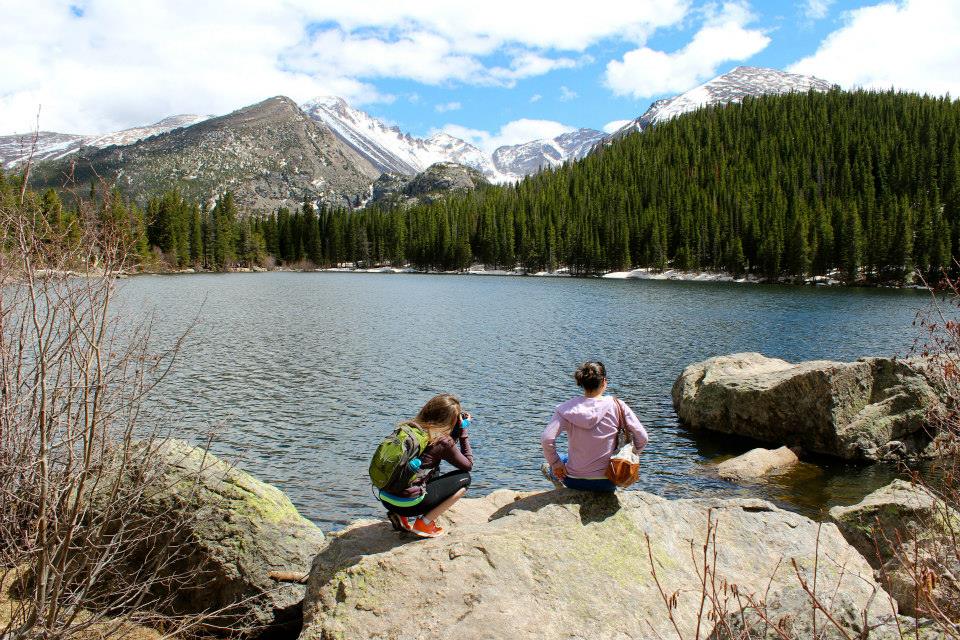 Rocky Mountain National Park is a few hours west of Denver and it is absolutely breathtaking.  This photo was taken at Bear Lake which is a popular easy trail for hikers at all levels (it's completely flat and circles the lake). If you want more of a challenge you can check out the other trails in the Park.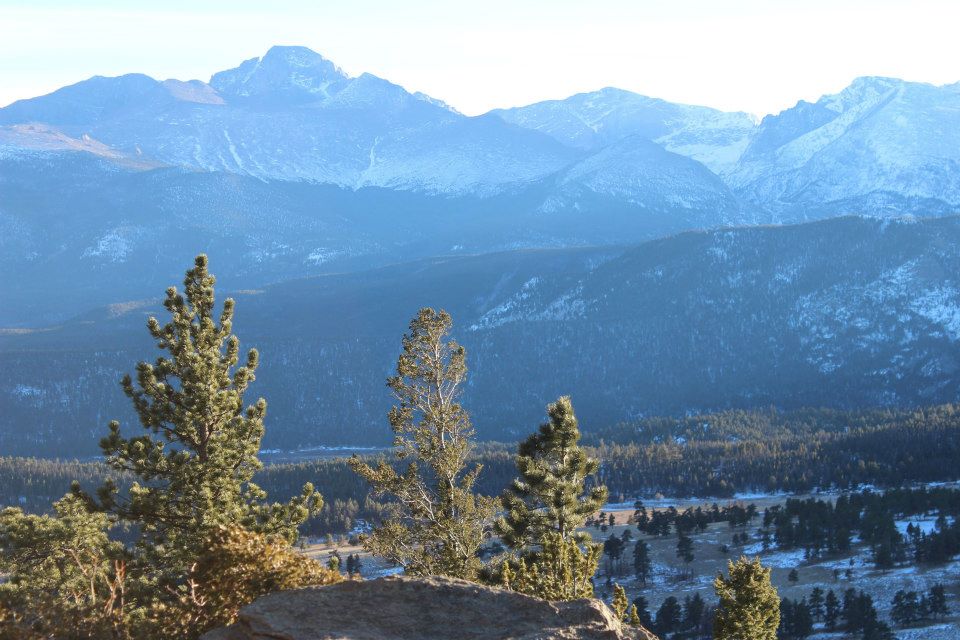 Visit the Stanley Hotel in Estes Park (Warning – it's haunted!)
While you are visiting Rocky Mountain National Park, you have to stop at the Stanley Hotel in Estes Park.  Stephen King wrote The Shining based on this hotel.  Spooky!  I also recommend getting the Redrum Ale by Estes Park Brewery while you're in there.  So good.
Attend the Larkspur Renaissance Festival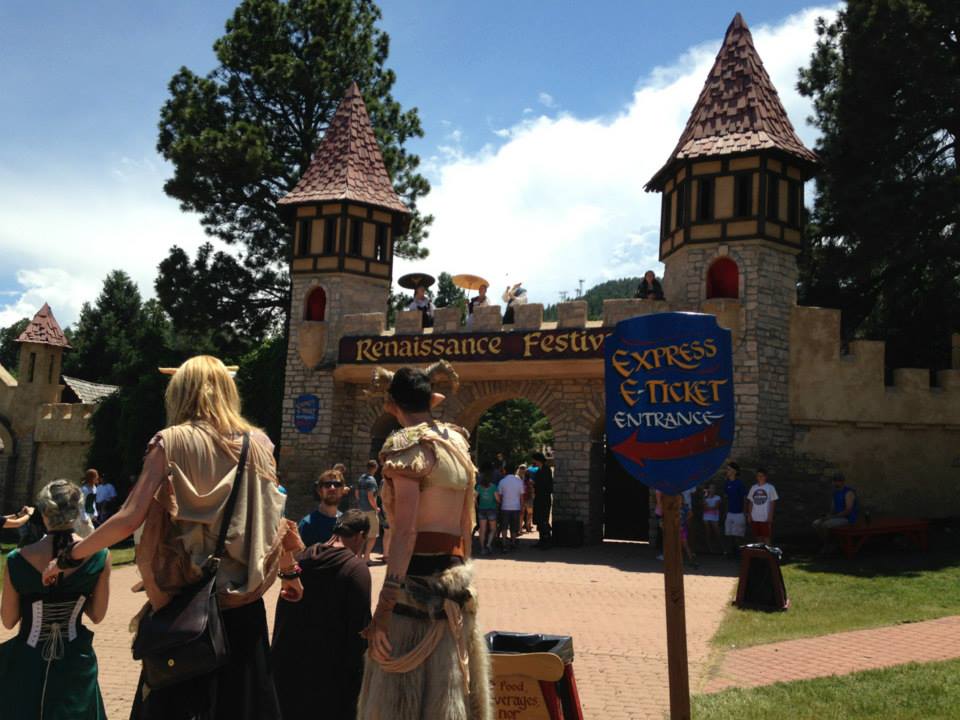 The Renaissance festival is a fun summer activity in Larkspur which is located halfway between Colorado Springs and Denver along I-25.  We went and had a blast checking out all of the attractions. It 's a great day trip.

While you're in Larkspur, check out the Spruce Mountain Trail which is a great hike with beautiful views of the front range.  You can take dogs on this trail and it's rated moderate.
Go to a Concert at Red Rocks Amphitheater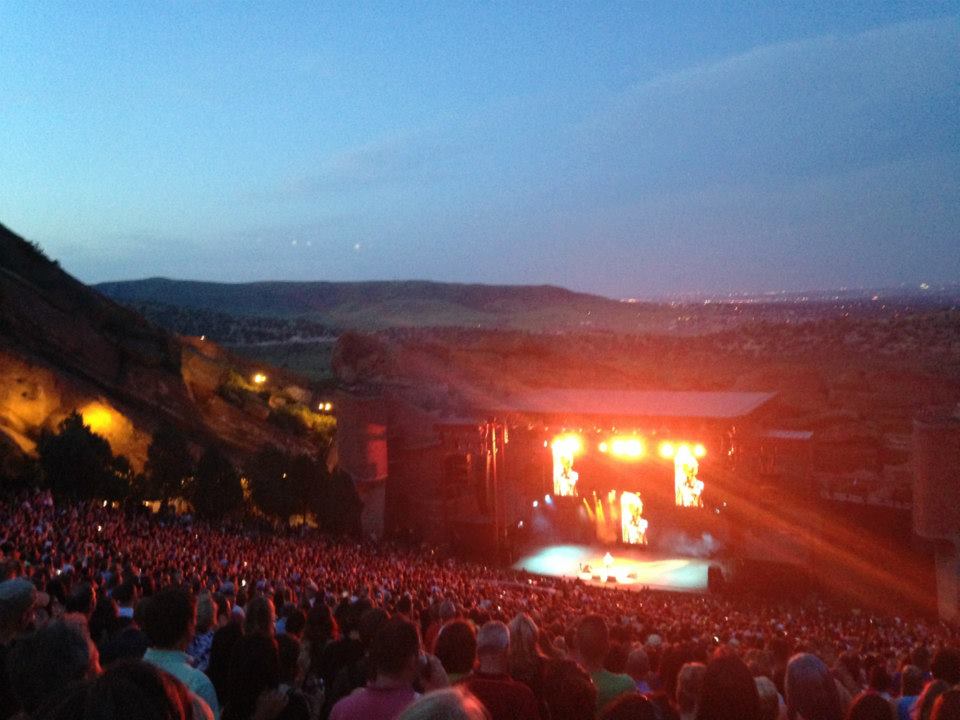 You need to do this.  I repeat you need to do this.  Red Rocks is a natural rock amphitheater in Morrison, CO (about 45 minutes west of Denver) which is gorgeous and always a fun time.
If you go, I recommend getting there early because most of the seats are not pre-assigned. The earlier you get there, the better seats you'll have. The lines for food and drink are also super long so make sure you eat before arriving.
Hike Hanging Lake in Glenwood Springs, CO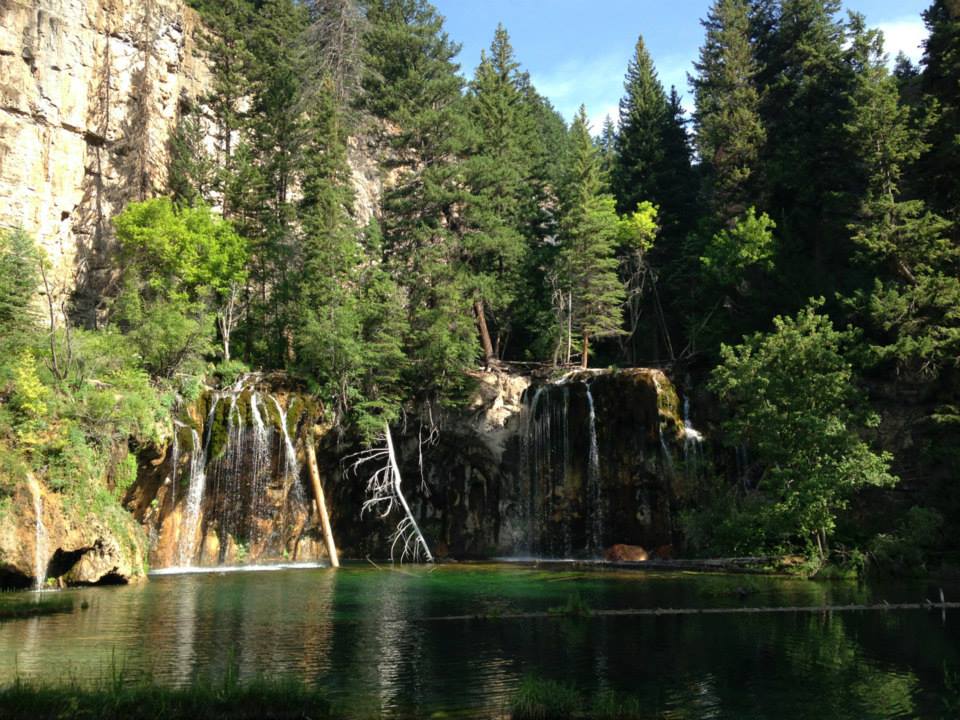 Hanging Lake is a very difficult hike for the average person.  Imagine your heart pumping for 45 minutes type of an incline…but the view at the top is SO WORTH IT!
Hike the Mohawk Lake Trail in Breckenridge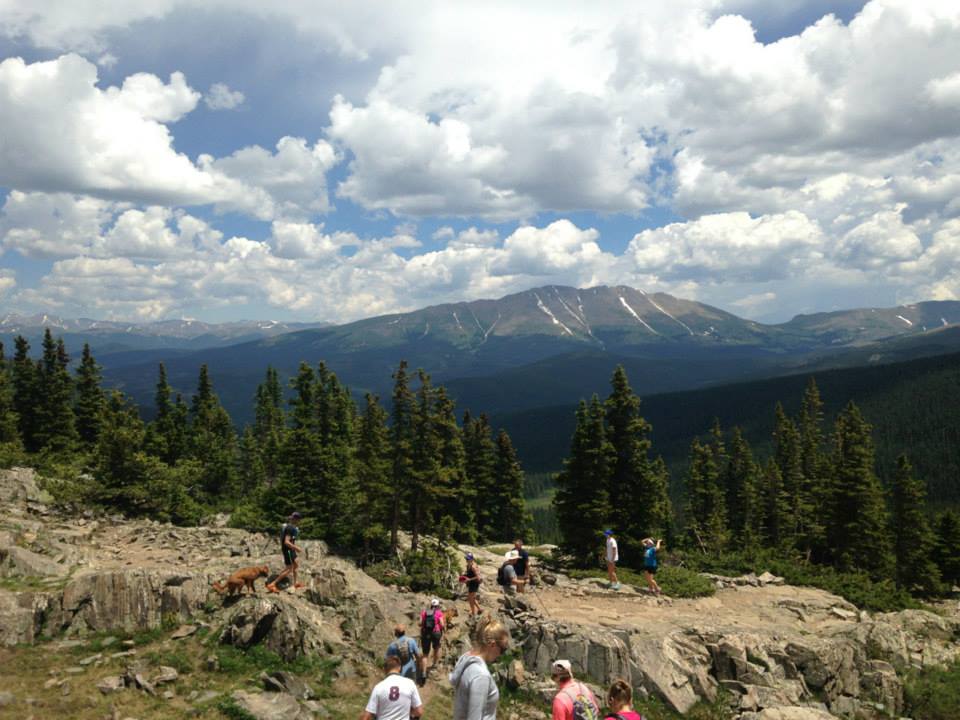 Breckenridge is our absolute favorite town in the entire country.  We loved skiing here every Winter and vacationing here every summer.
The Mohawk Lake Trail is a particularly gorgeous hike and is dog-friendly.  It gets super popular on holiday weekends so try to get started super early or go during a weekday.  I would rate this hike moderate.  You can always cheat and drive halfway up to the top if you're worried about the distance.
Drink a Beer at Denver Beer Co
Denver Beer Co is one of those cool indoor/outdoor breweries with great beer, board games, and fun atmosphere.   It can get packed in the summer but it's worth it for some of that delicious beer.  My favorite beer was the S'Mores Beer although I really can't pick just one.
Kayak in Lake Dillon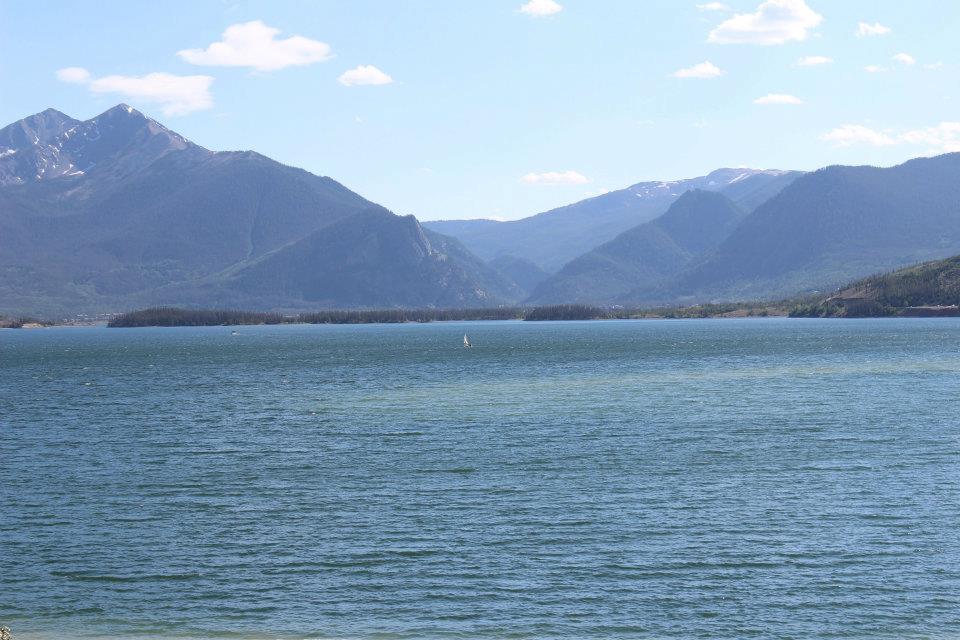 Lake Dillon is in Dillon, CO and is gorgeous.  We went on a kayak tour and had a blast exploring the lake and taking in thesurrounding mountain views.  Lake Dillon is about one hour West of Denver and is just north of Breckenridge.
Visit Garden of the Gods in Colorado Springs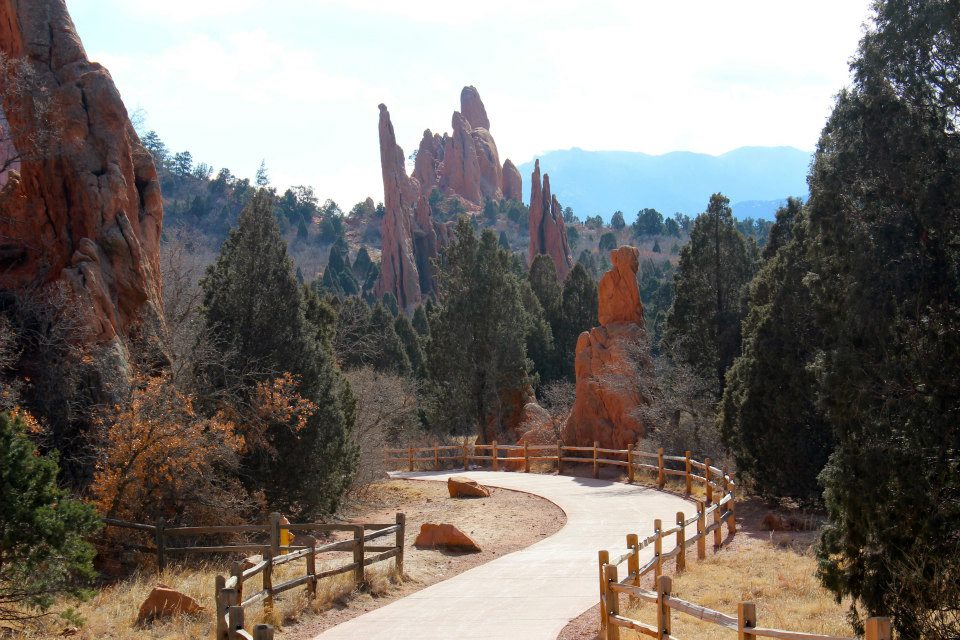 This park is GORGEOUS.  Please go.  The flat walking trails are perfect for visitors of all ages.  It gets really hot here in the summer so bring lots of water for you, your family and your pups if you bring them!
I took these pictures at sunrise which made the rocks look even more beautiful and vibrant.  I saw plenty of deer that morning and loved it.
Hike the Colorado Springs Incline (if you dare)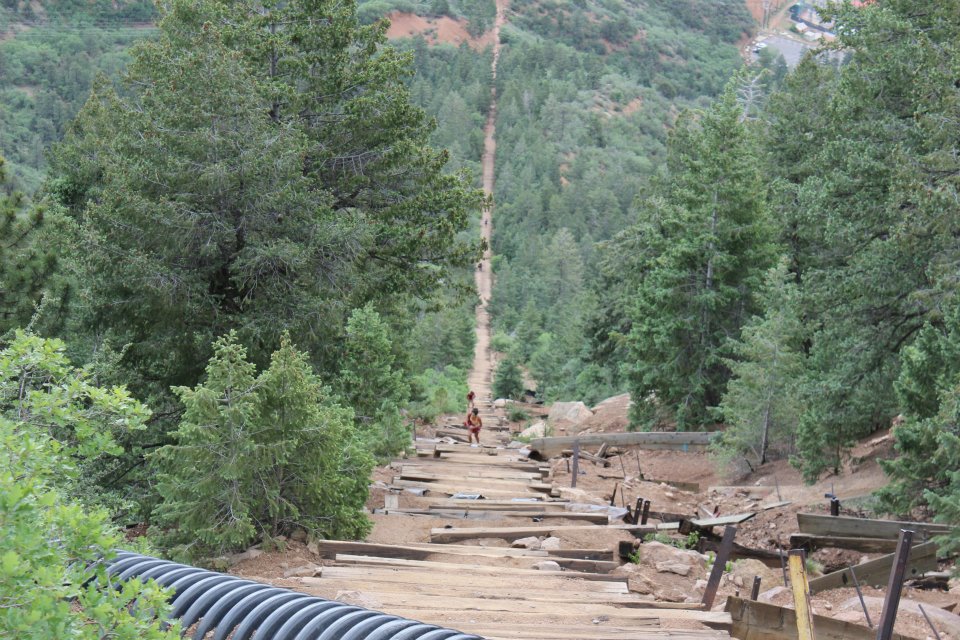 How does hiking a mile of stairs up a mountain sound to you?
Olympian Apolo Anton Ohno did the entire climb in 17 minutes.  The fastest I have done the incline is in 45 minutes.   Do not attempt the incline if you are not in shape.   It's so worth it though!  The slow winding hike down the back of the incline is the reward for the 60 minutes of heart pumping action up the stairs.  PS – beware of the false summit about 3/4 of the way through.   I cried a bit the first time I hiked the incline because I thought I was done at the false summit but there was more!
Take a Picture in front of the Maroon Bells in Aspen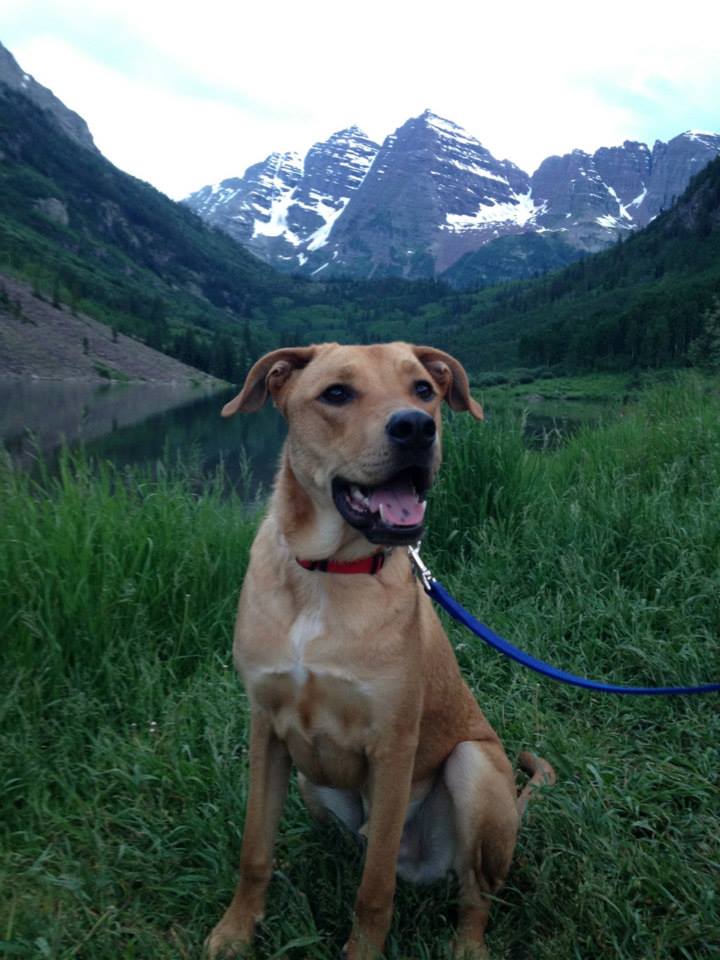 Aspen is three hours and thirty minutes from Denver but absolutely worth the long drive.  You can camp at the Maroon Bells or just take the famous picture.
TIPS FOR VISITING COLORADO IN THE SUMMER
1.  Skip the hotel – Here's a $40 Credit for Airbnb
I recommend staying in an Airbnb versus a hotel when visiting Colorado.  You'll get a more local experience and see what life is like for people who actually live there.  Use this link to get a $40 credit off your first stay.
2.  Rent a car
Colorado doesn't have great public transportation.  If you're just staying around the Denver area you can pass with using public transportation and Uber but then you'll miss out on all the beautiful places to see in the rest of the state.  I recommend renting a car and possibly an S.U.V. depending where you want to hike.
3.  Wear sunscreen! & Drink water
They don't call Denver the mile-high city for nothing.  This means that in Colorado you'll have more sun exposure to the sun and need more water than you are used to.  To avoid altitude sickness, drink a bunch of water during the day and take it easy on the activity and the drinking the first couple of nights you are in town.  I recommend bringing a water bottle with you at all times while you acclimate.
I Love Colorado in the Summer!
Man, seeing all of these beautiful places in Colorado (and thinking about the dozens more that I left out) makes me not want to sell our house.  We miss Colorado!
What are your favorite places to visit in Colorado in the summer?

Latest posts by Millennial Boss
(see all)