We just finished a massive road trip where we hit five states: Washington, Idaho, Montana, Wyoming, and Colorado and three national parks: Glacier, Yellowstone and Grand Teton.  This all happened in one week.  Craziness but such a good time. We stayed at Lake McDonald Lodge and loved it.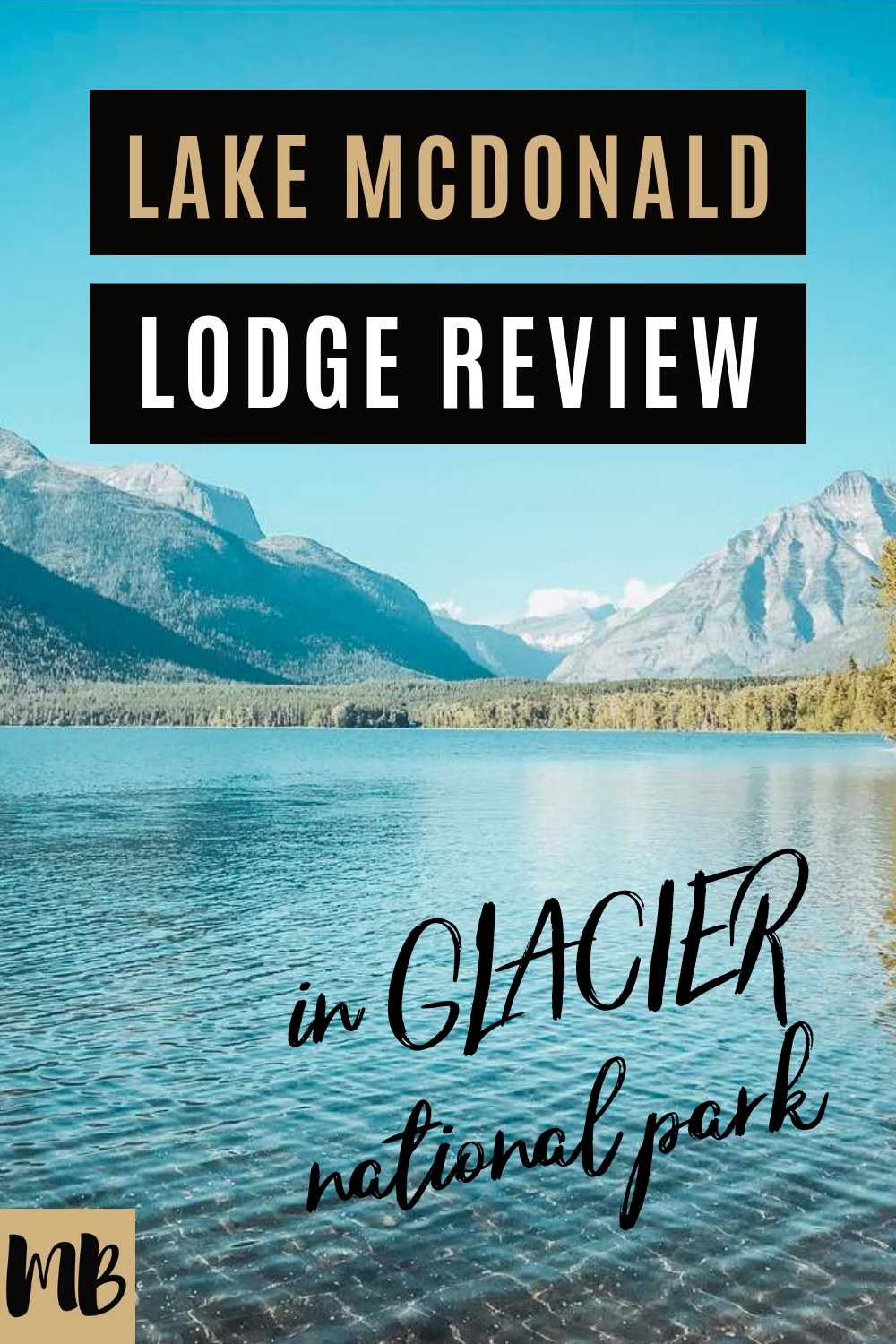 We have the Annual National Parks pass which is a steal for $80.  You can buy it online here or at a National Parks Entrance station.  Seniors can buy the pass for the same price but instead of buying it every year, one purchase lasts a lifetime.  Great deal.
This post is a review of our trip in Glacier National Park, specifically our stay on Lake McDonald.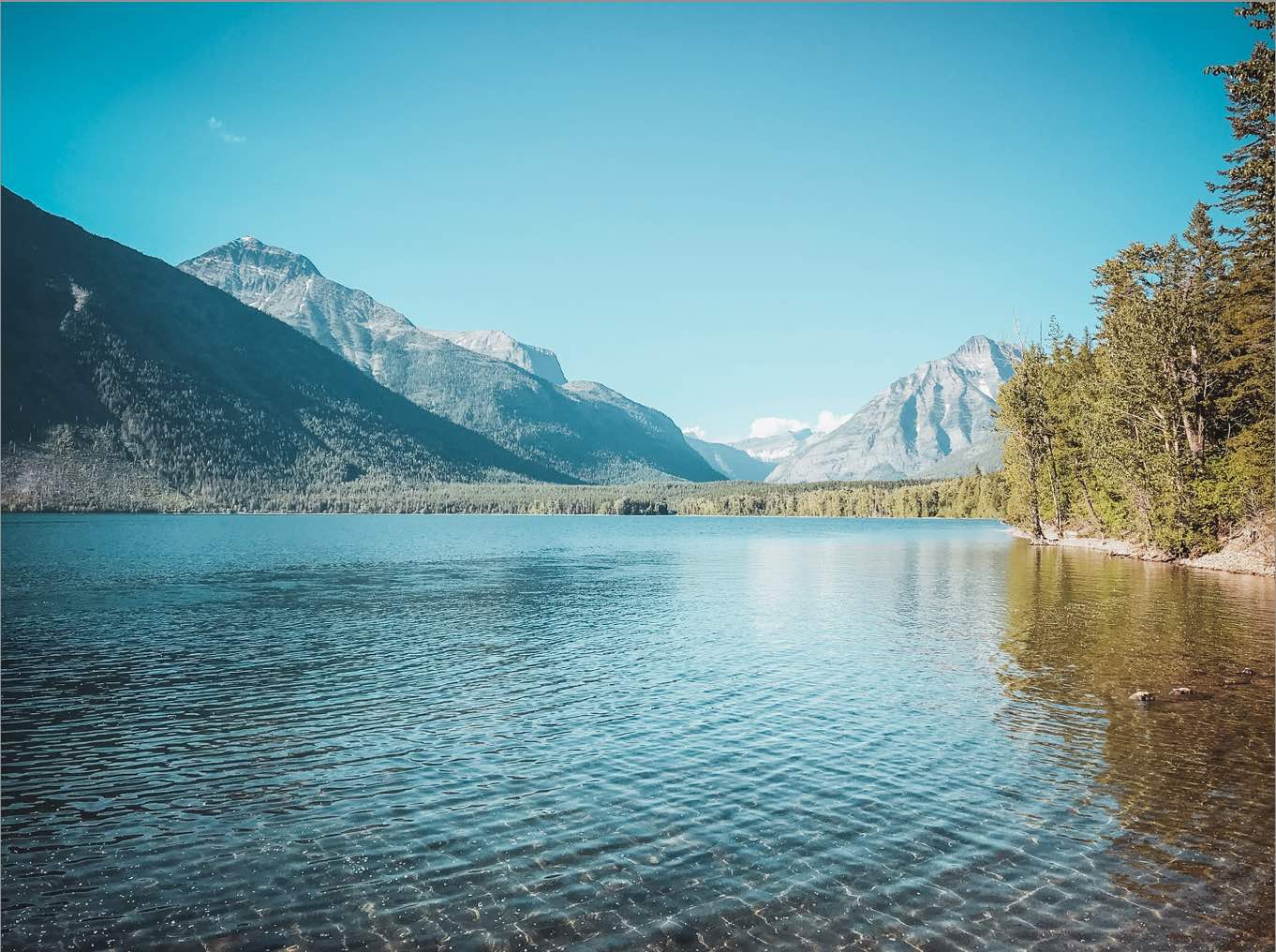 Glacier National Park (coming from Seattle)
We stopped for the night in Coeur d'Alene, Idaho before arriving in Glacier in late afternoon.  Read more about that trip including where we stayed and what we did here.
Overall, it was the perfect place to stop.
Stopping by Flathead Lake on the way to Glacier
Flathead Lake is beautiful.  We chose to head to Glacier via 35, bordering the lake and it was the right choice.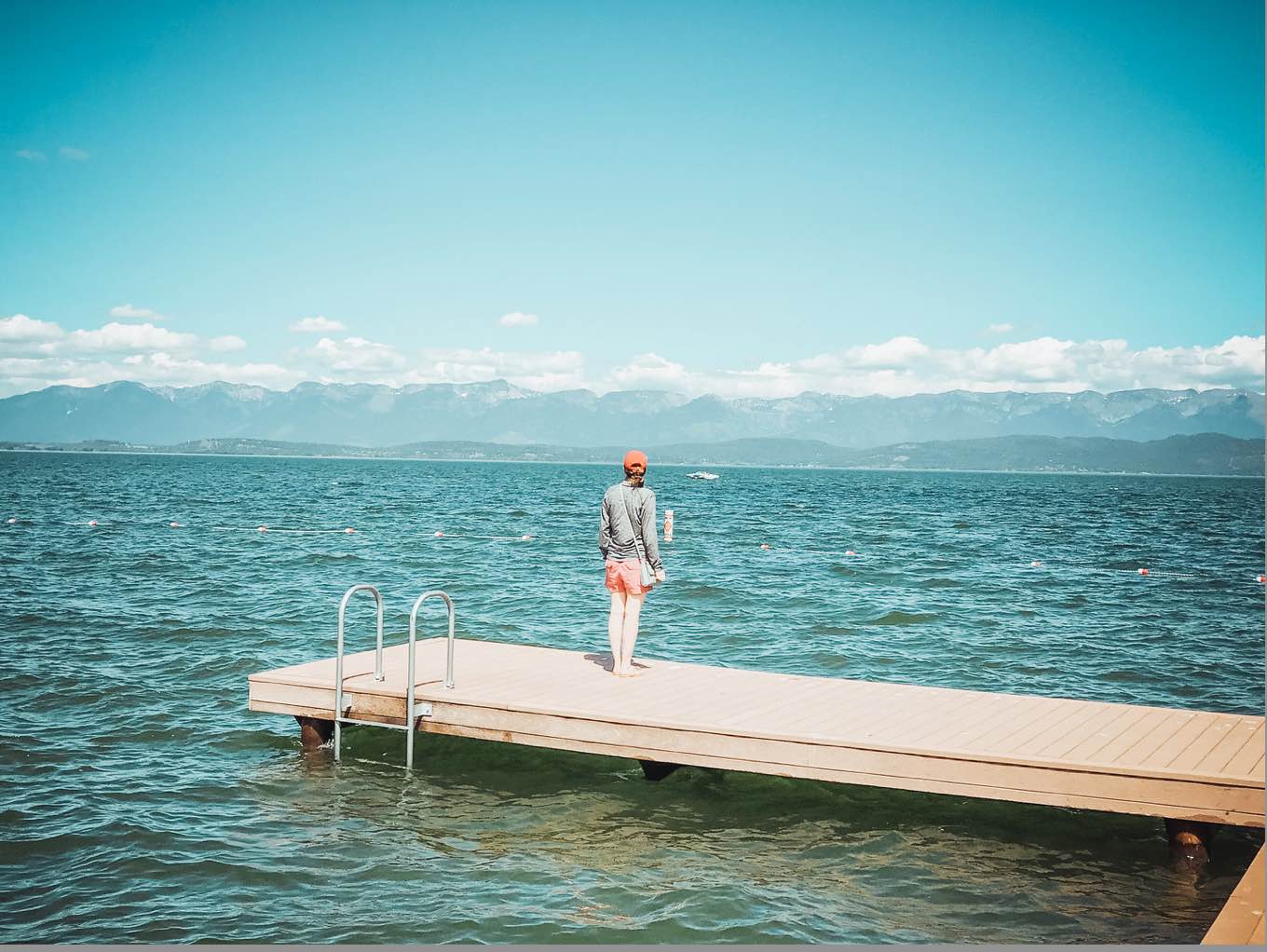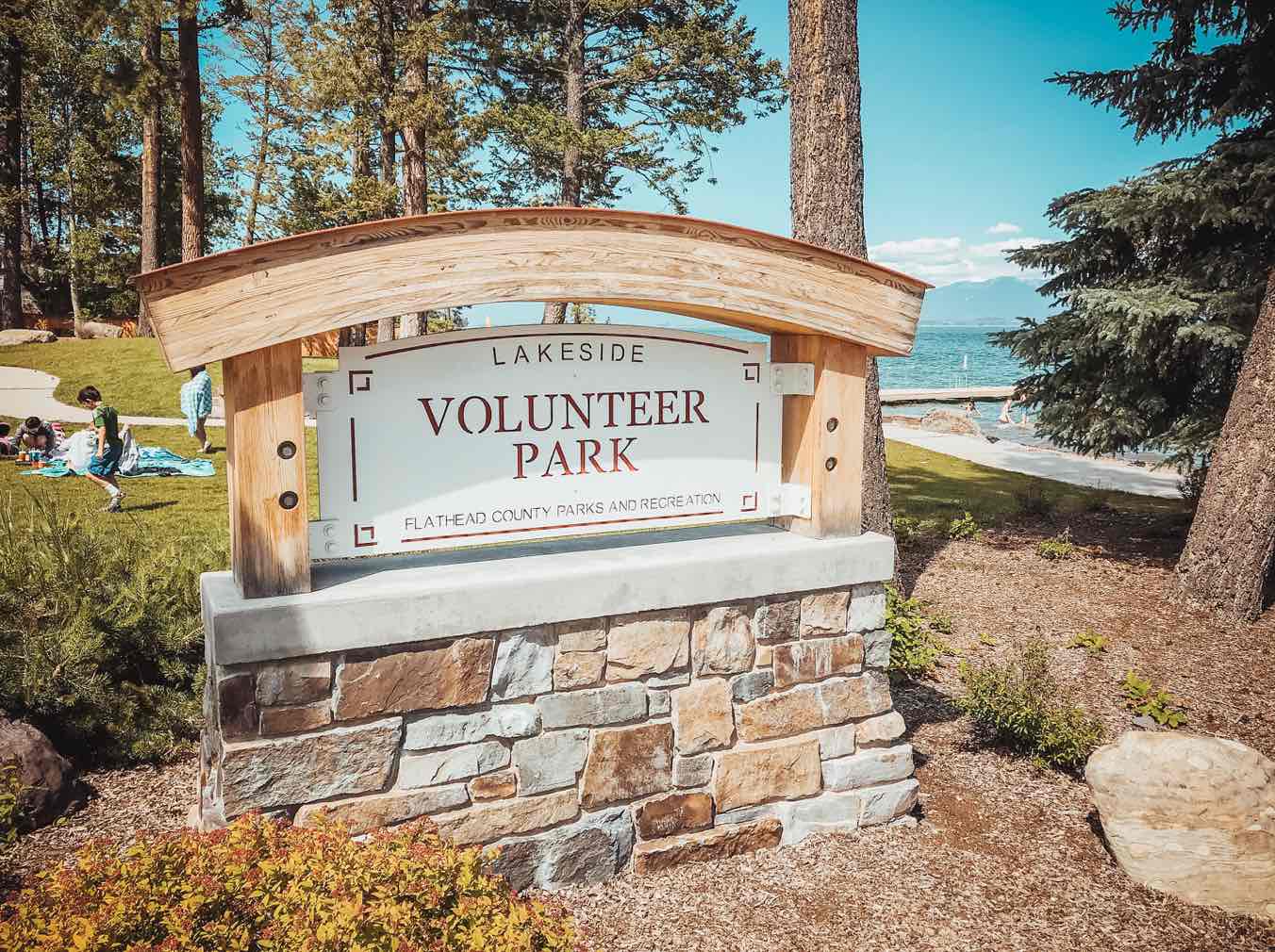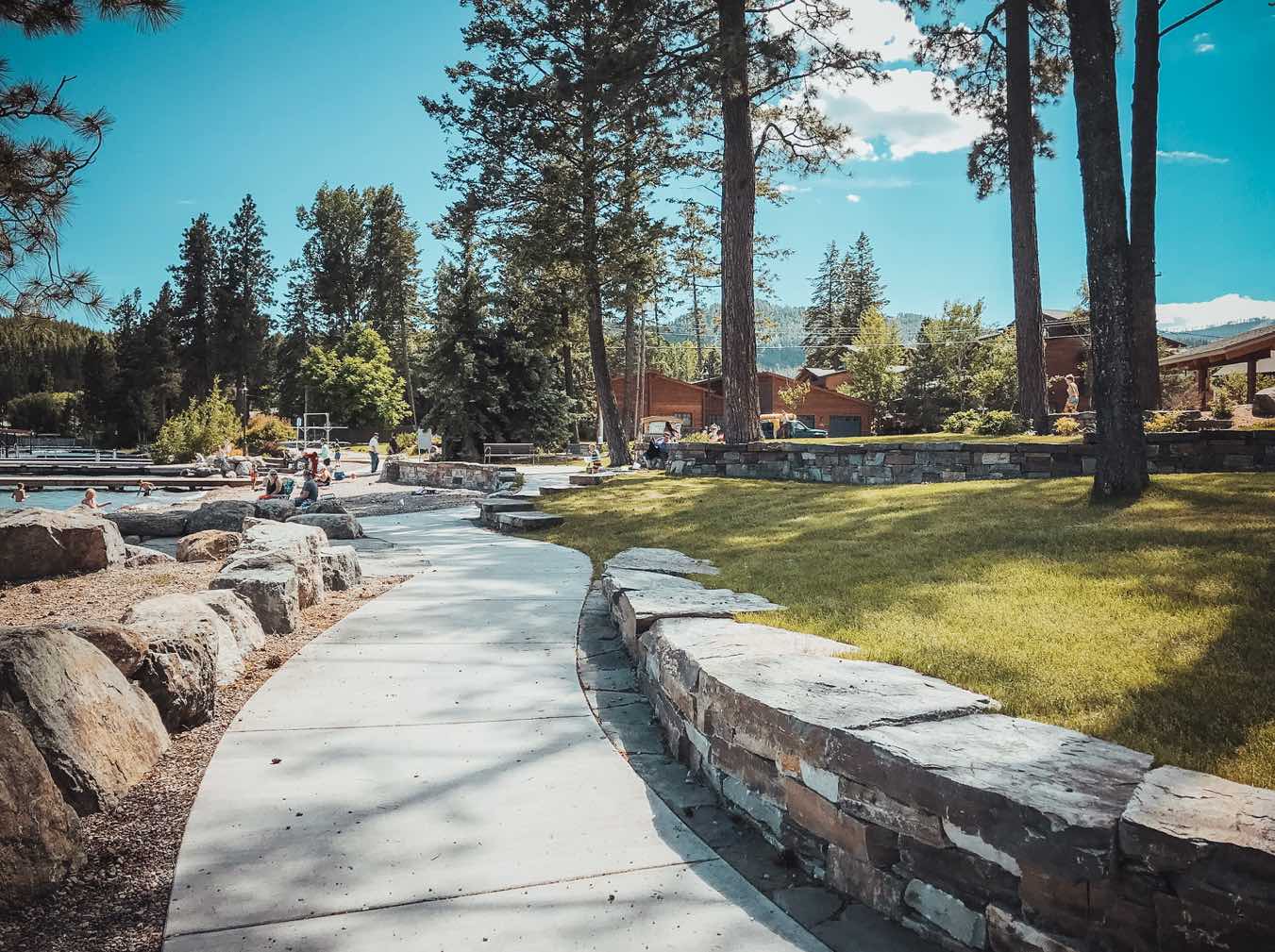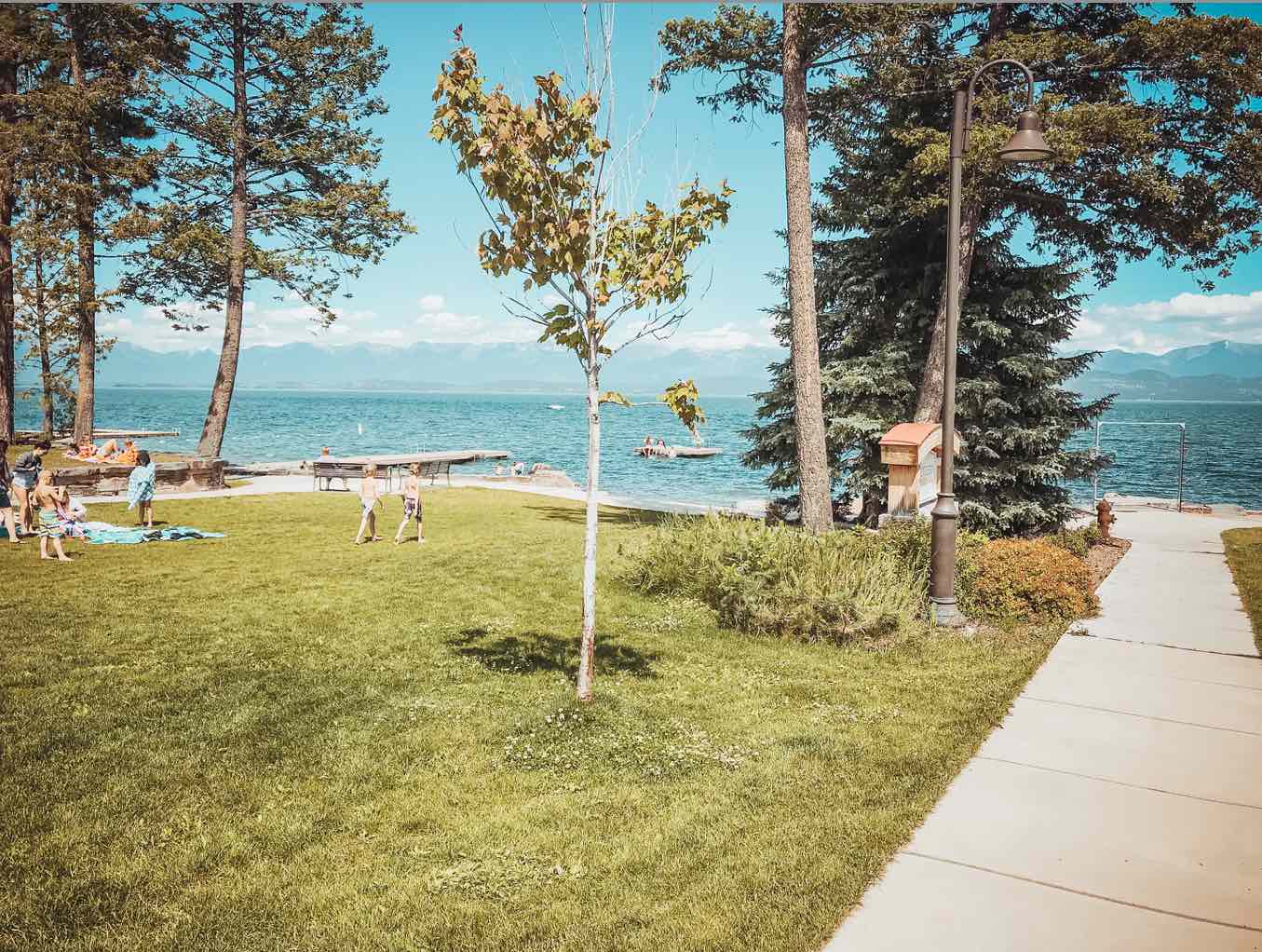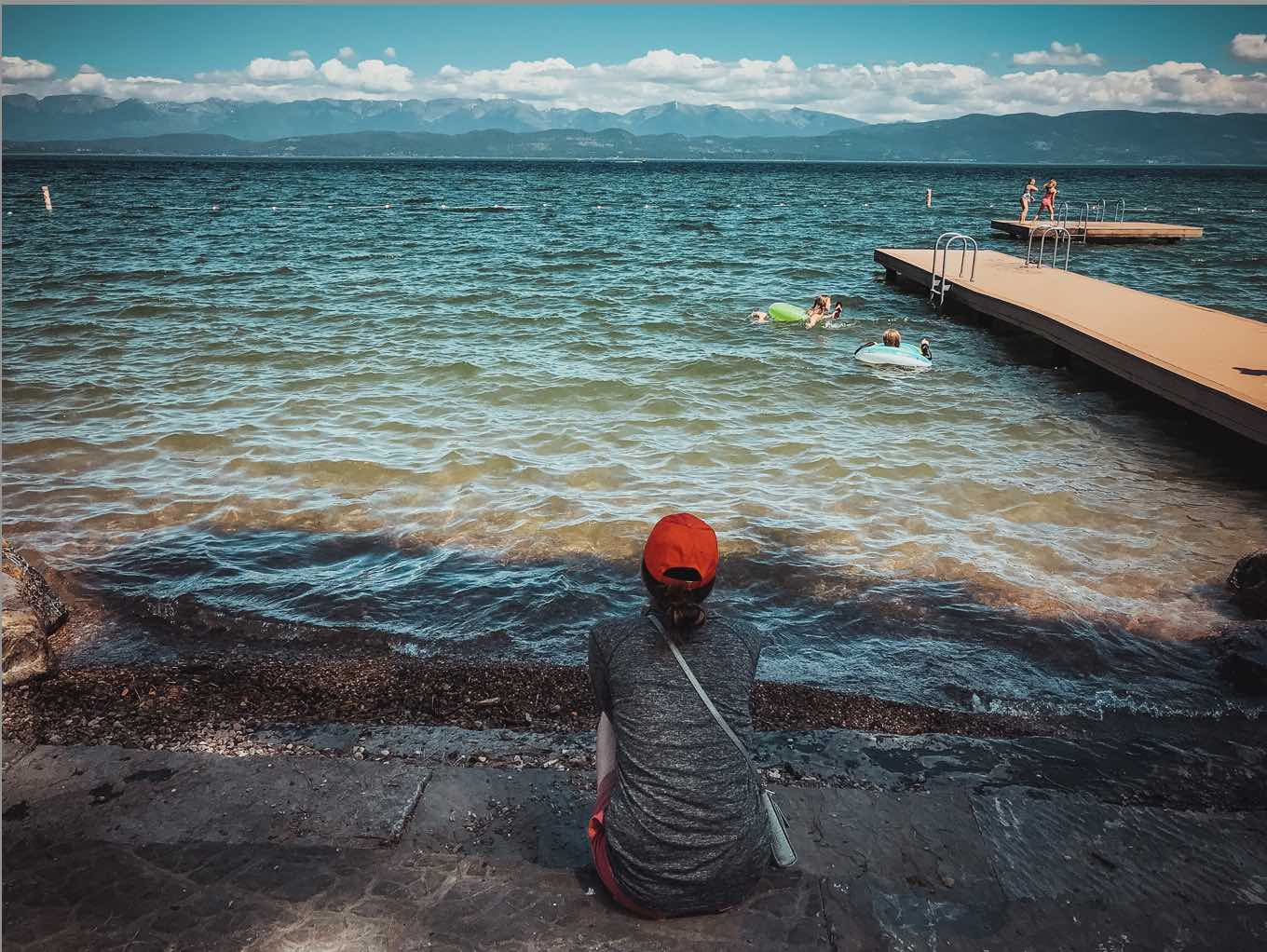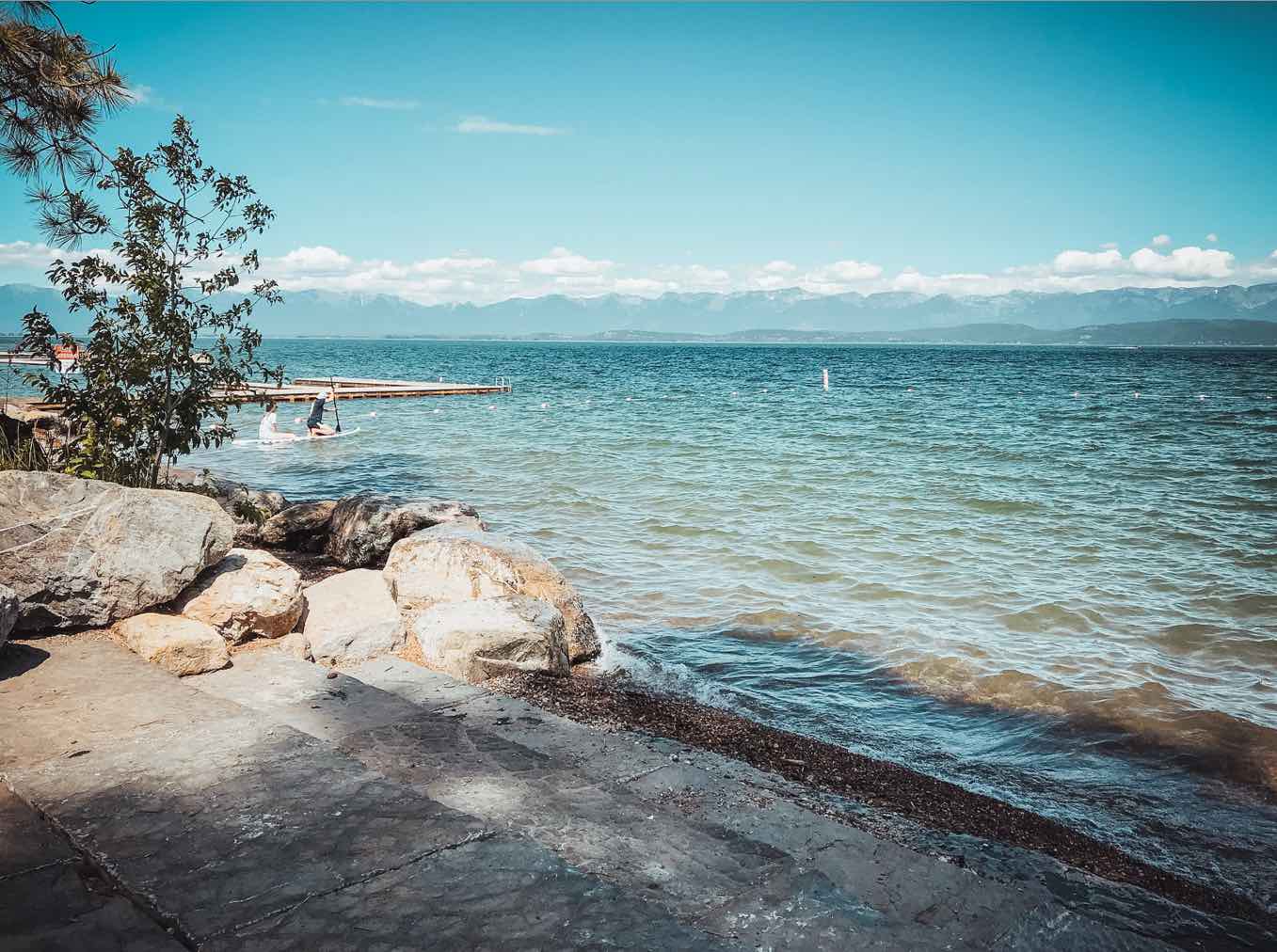 We stopped at this community beach, Volunteer Park, and people were out and about enjoying the sun.
If we had more time we would have stopped and relaxed for longer versus taking pictures and going.  We saw people brought their own paddle boards and were swimming.
There are public bathrooms if you need to use them too.  Always a plus.
Stay at the Lake McDonald Lodge in Glacier National Park
We wanted to camp in Glacier but we had guitars with us and my husband thought it would be a bad idea in the June heat.  I decided to book us rooms at the Lake McDonald Lodge and did not regret it.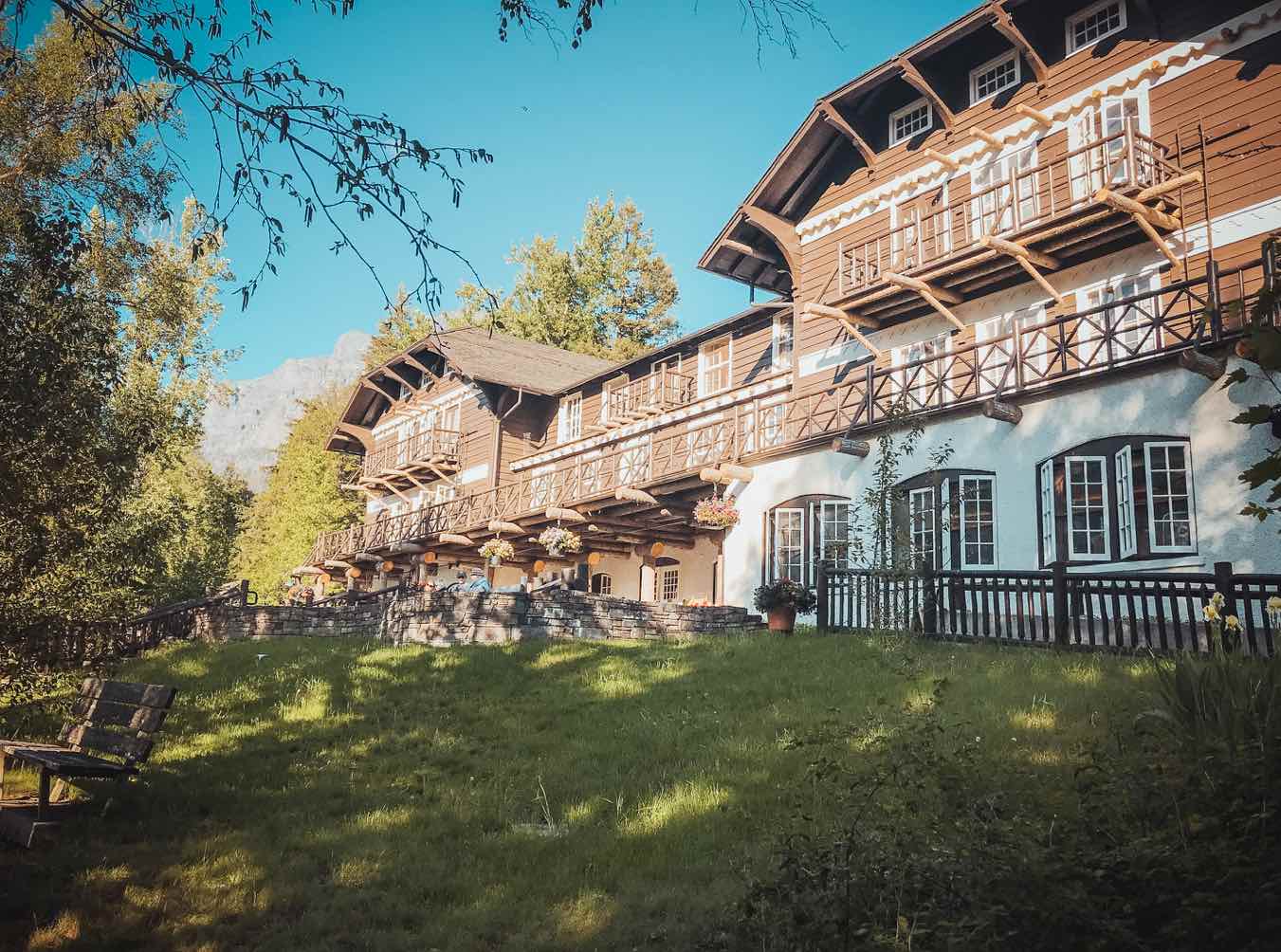 The style is very rustic with traditional wood log railings, a huge fireplace, and West inspired decor.  We loved it.
The property is only open May through September but is definitely worth a visit.  It was over $200 per night to stay in the lodge since only the 'deluxe' room was available for our stay.  You can book here.
We entered via the West Entrance and drove East to the lodge.  There is no cell service there and the WiFi was broken at the time.   We loved being able to unplug.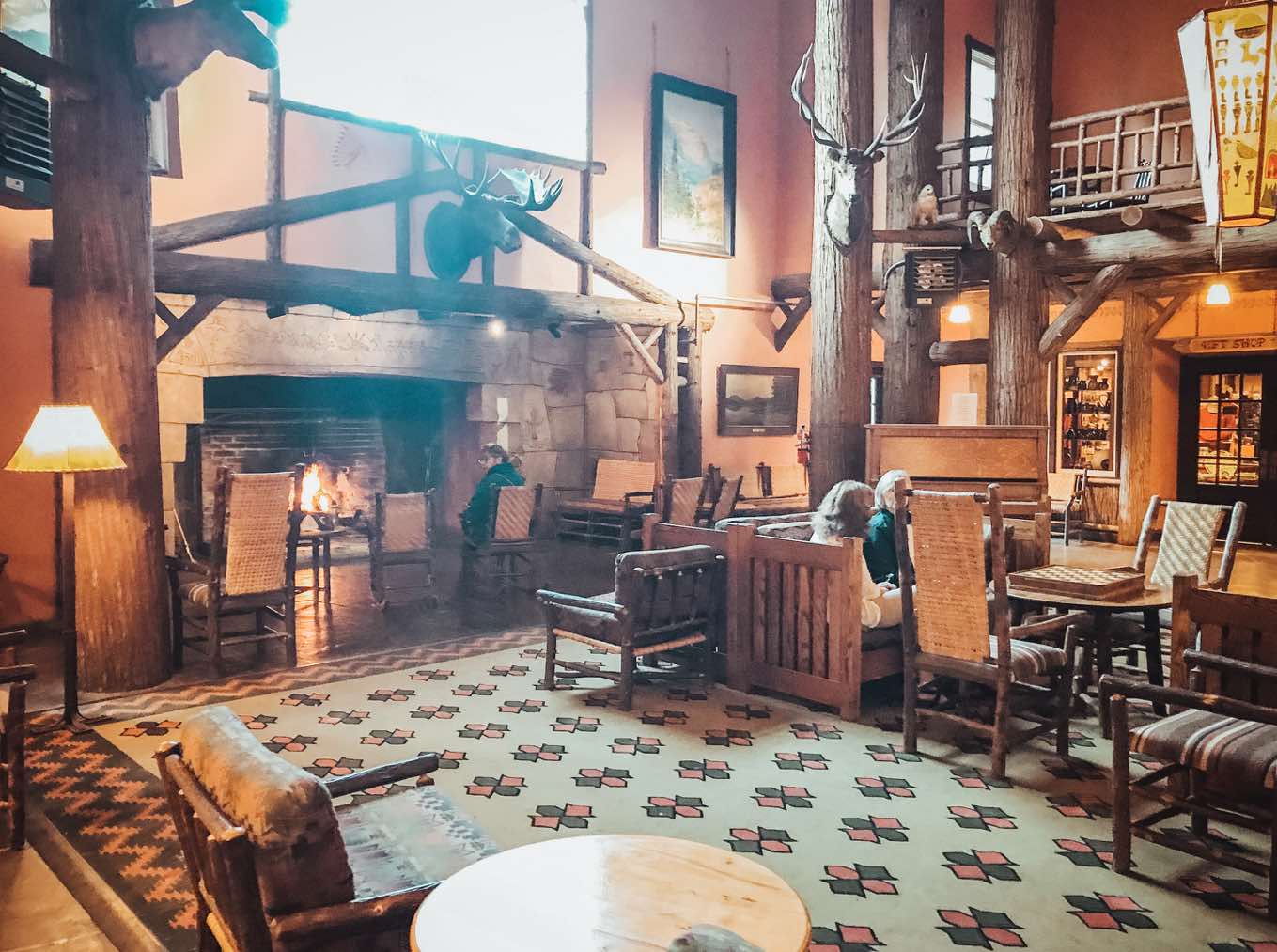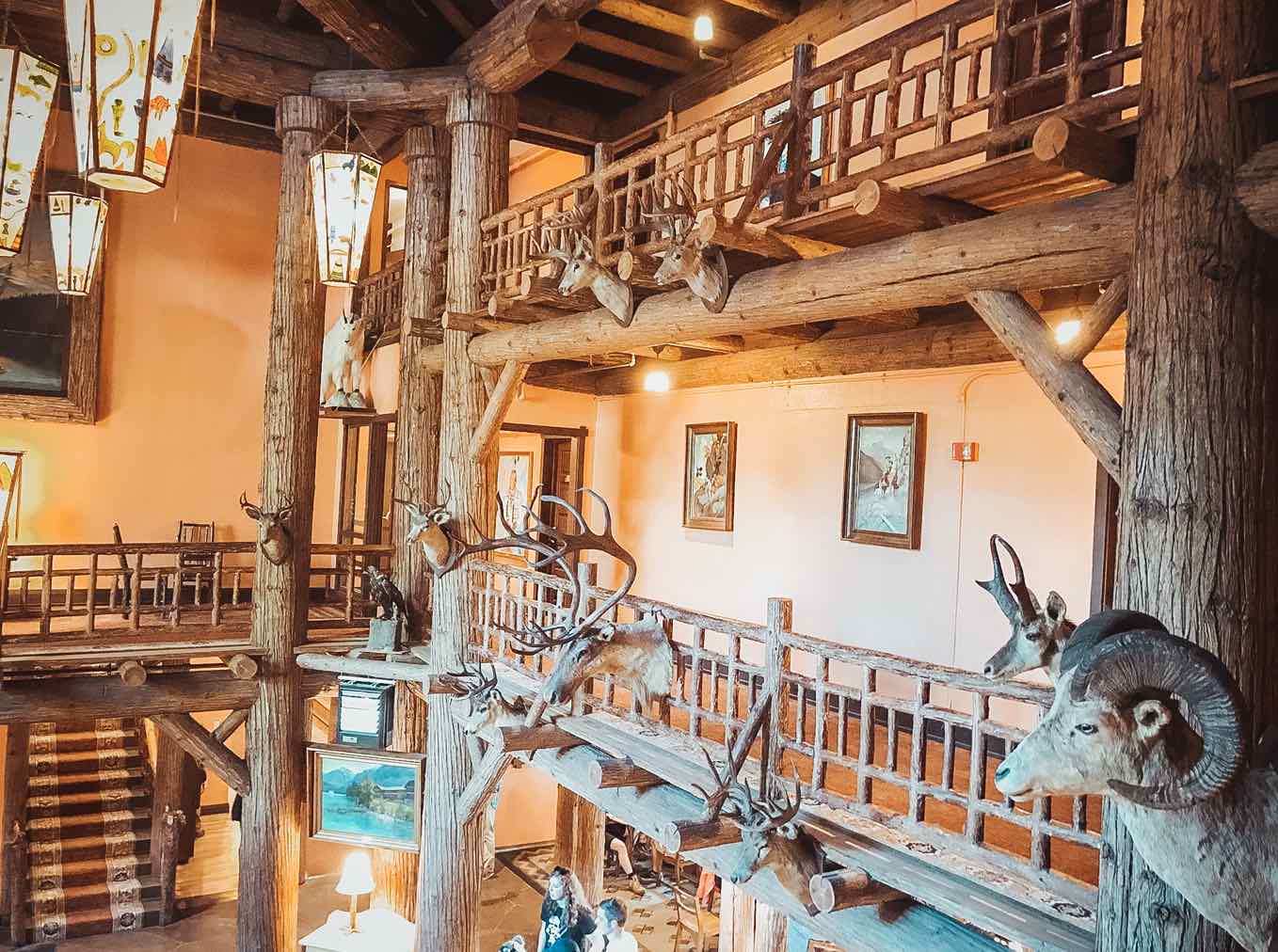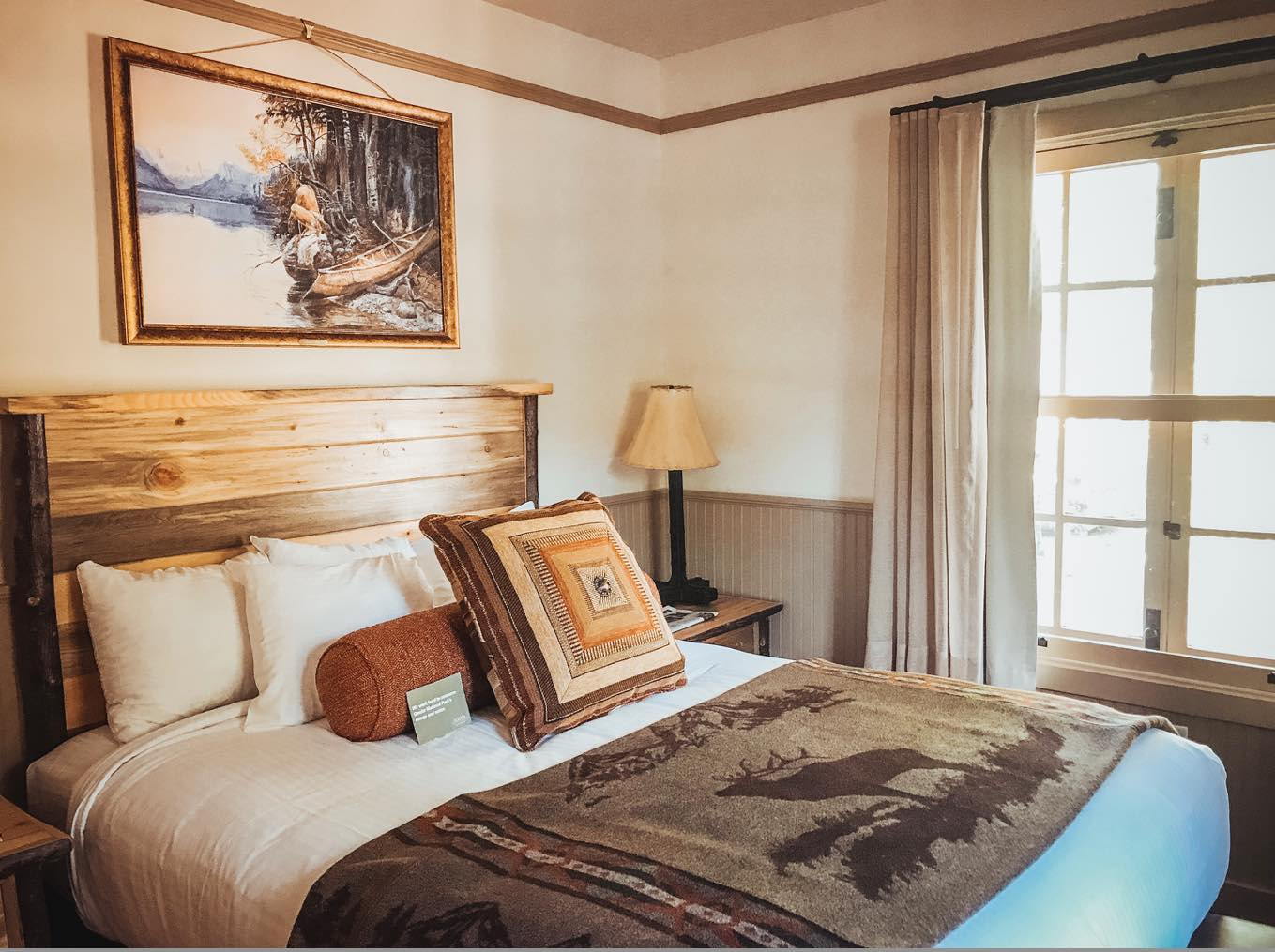 Others places to stay outside of Glacier National Park
If you prefer, you can book an Airbnb outside the park in West Glacier for the same price OR LESS than staying at the lodge.
We chose to stay in the park at the Lodge since we only had one night and wanted to take advantage of that time.  If we were staying longer and didn't want to camp, we probably would have chosen Airbnb since we like having a kitchen to cook our own food.
Here's my link for a $40 credit off your first stay should Airbnb be a good fit for your trip.
Activities at Lake McDonald Lodge
There are plenty of activities at the lodge including a boat ride along Lake McDonald (spots fill up fast so if you want to go book ASAP) as well as ranger led hikes and activities.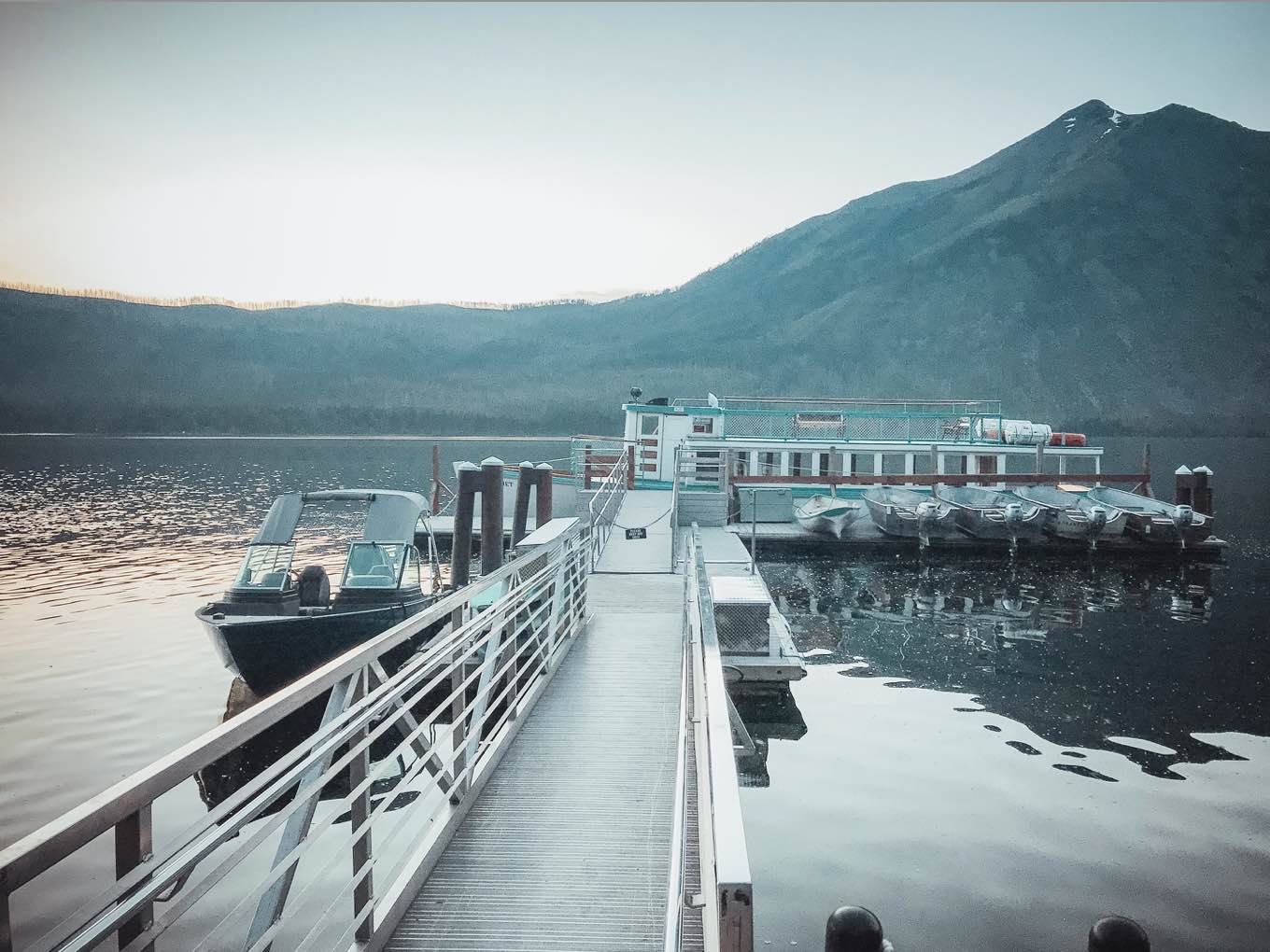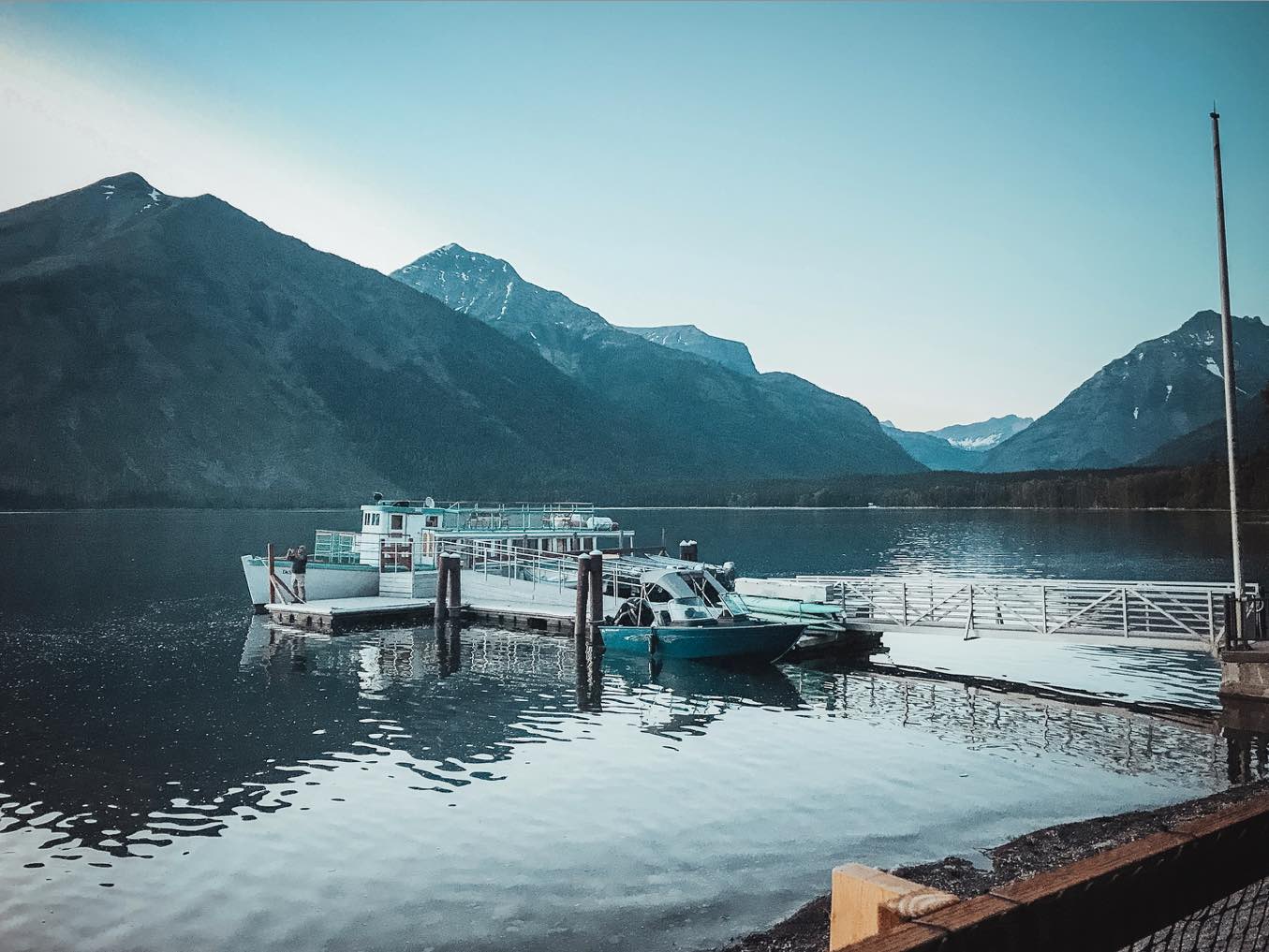 We really regret not doing a ranger-led hike.  There was a ranger led speaking activity that evening but it didn't interest us (and we didn't want to sit after being in the car so long.
There is also a bus line should you want to go to another bus stop to hike or there are hiking trails right across the street from the lodge.
They also had shuttles that take hotel guests on the Going-to-the-Sun-Road for free, which take you to the sightseeing spots around the park and lake.
What did we do in Glacier for 1 Night
Given that this was a 5-state trip in 7 days, we opted to hang out around the lodge instead, enjoy the beautiful views of the lake and play guitar.
We were preparing for a guitar workshop in Bozeman the next day so we had to get that last practice in.
We also went on a long walk since we were cooped up the in car for 10+ hours over the last 24 hours.  We had planned on doing a bunch during our one night in Glacier but given the lake was so beautiful, we opted to hang out there until the mosquitos set in.  We didn't regret that.
Hiking at Lake McDonald
If you want to have a more active trip, here is a list of the hikes you can go on around Lake McDonald on the NPS website.
We recommend carrying bear spray.  We overhead one of the workers at the Lodge telling another guest that the bear warning is no joke and you just need to be serious about it.  We hadn't prepped with bear spray so it was another reason why we chose to stay put for the night.
The Food at Lake McDonald Lodge
The food was really good.  We ate dinner and breakfast at the lodge dining room called Russell's and then had dessert at the bar.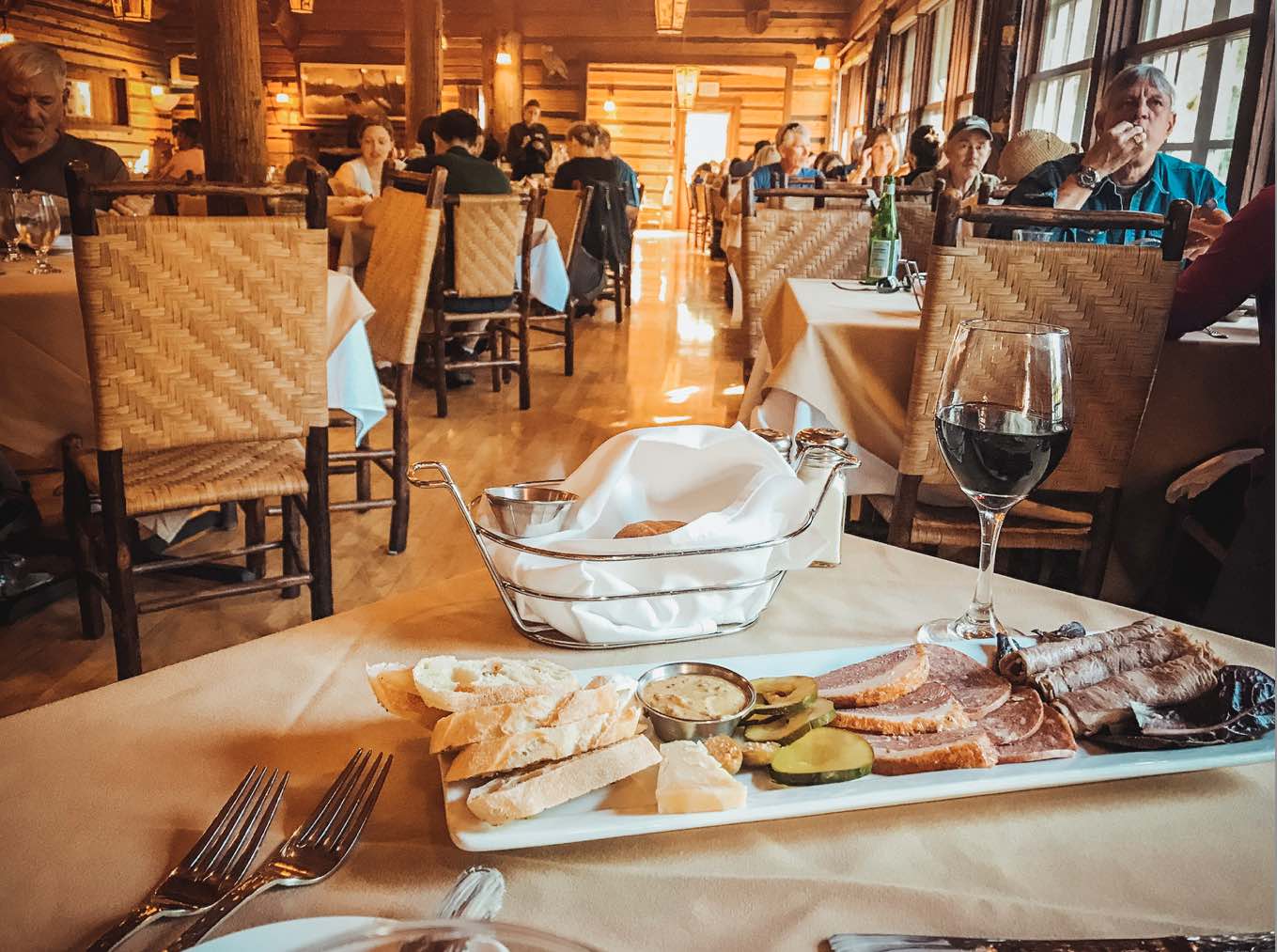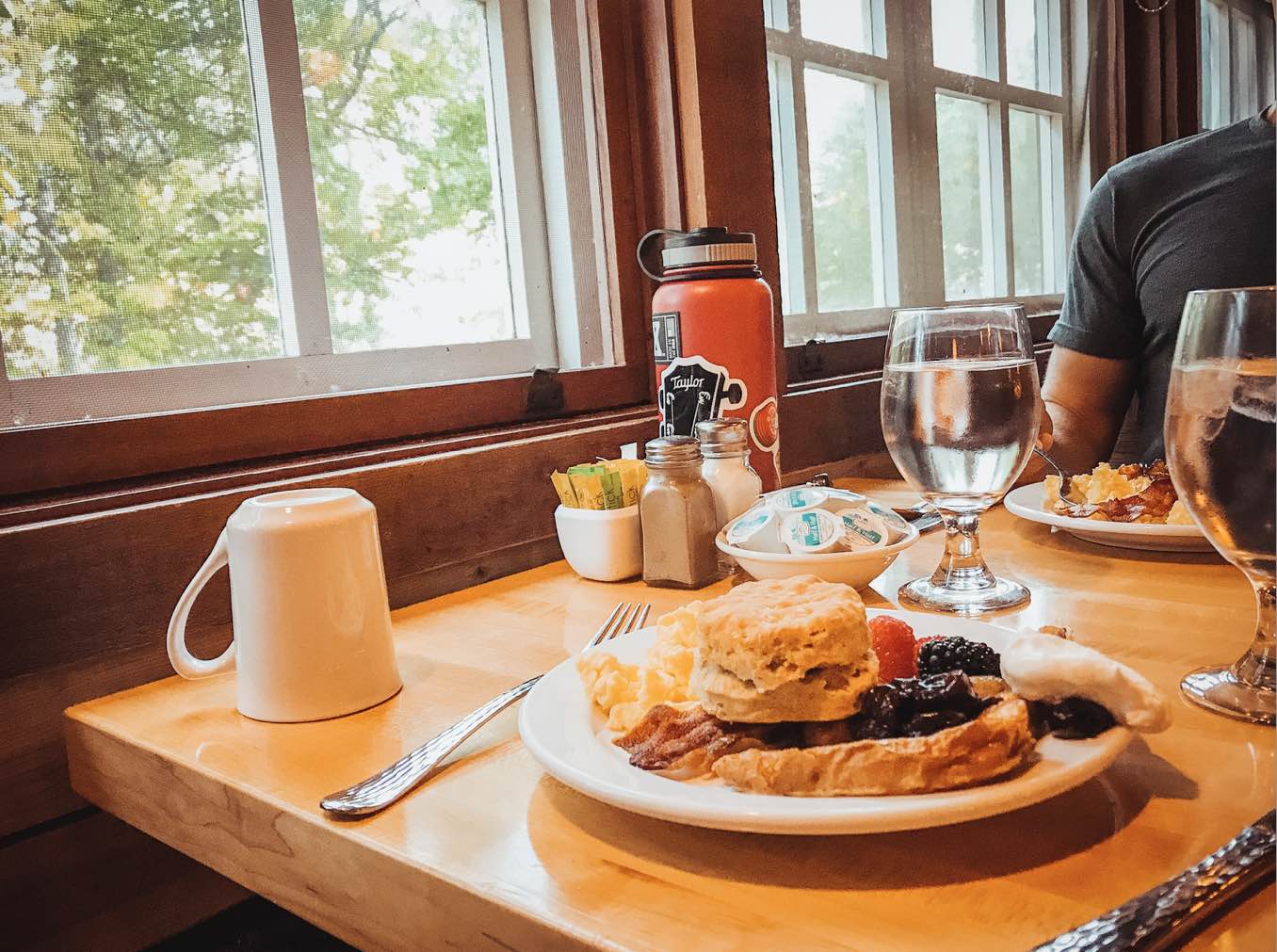 This charcuterie plate with wild game meats was AMAZING.  The whole time eating it I kept thinking of Bob who we had on our podcast and who makes his own charcuterie.  If you don't listen to the podcast, check out the episode here:  34 y/o early retiree on Anchoring your life around a passion for charcuterie.
I'll include the receipts for Russell's below for your reference if you're wondering how much it costs.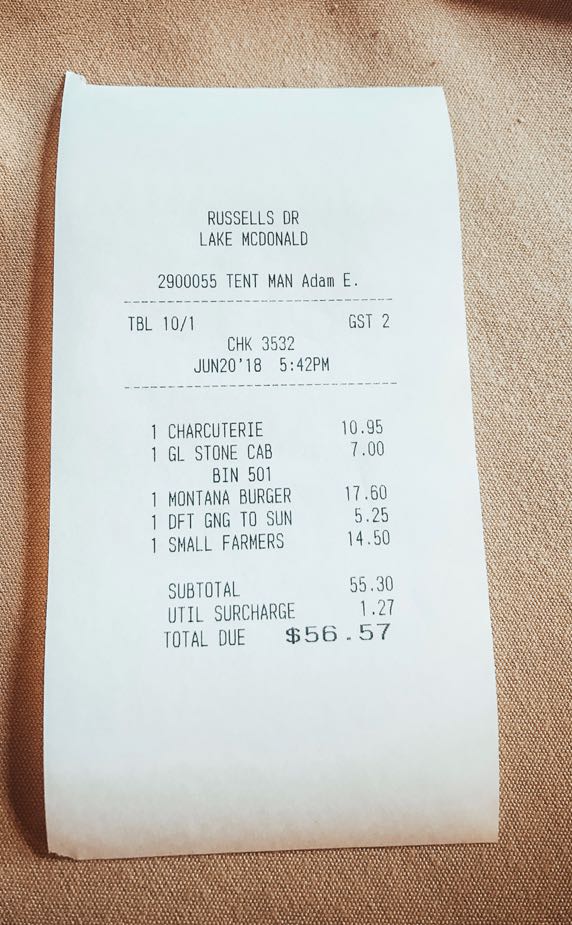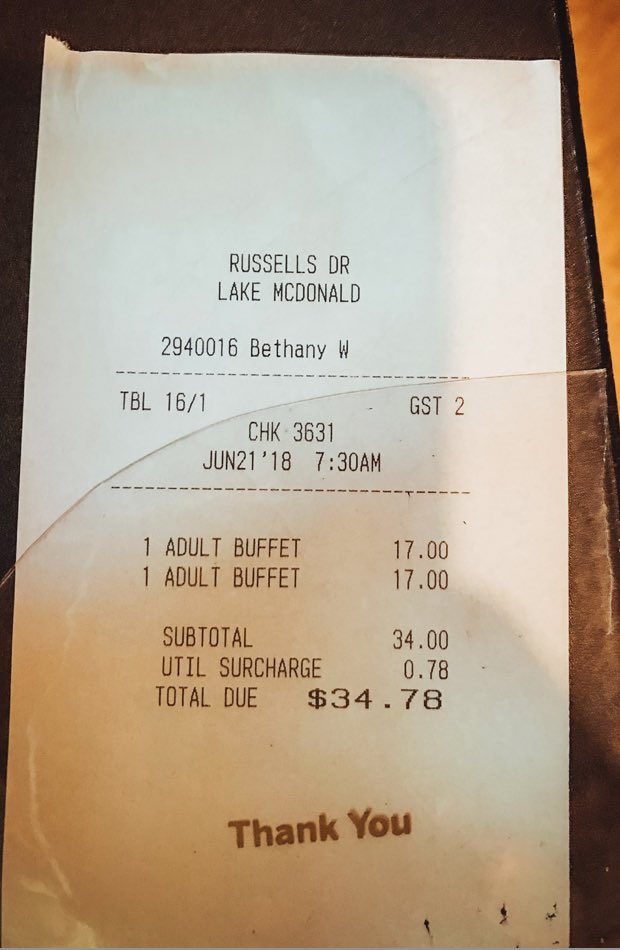 Lake McDonald Lodge Review
My husband LOVED this place.  He goes crazy for any type of western-style decor so he was grinning the minute we walked in.
I really liked it too and hope to come back.
I was a little antsy and wanted to take advantage of one of the many activities but we just didn't have the time.  I regret only spending a night in Glacier but we had to do what fit for our road trip.
We'll definitely be back and I would stay at the Lodge again.  The view of the lake can't be beat!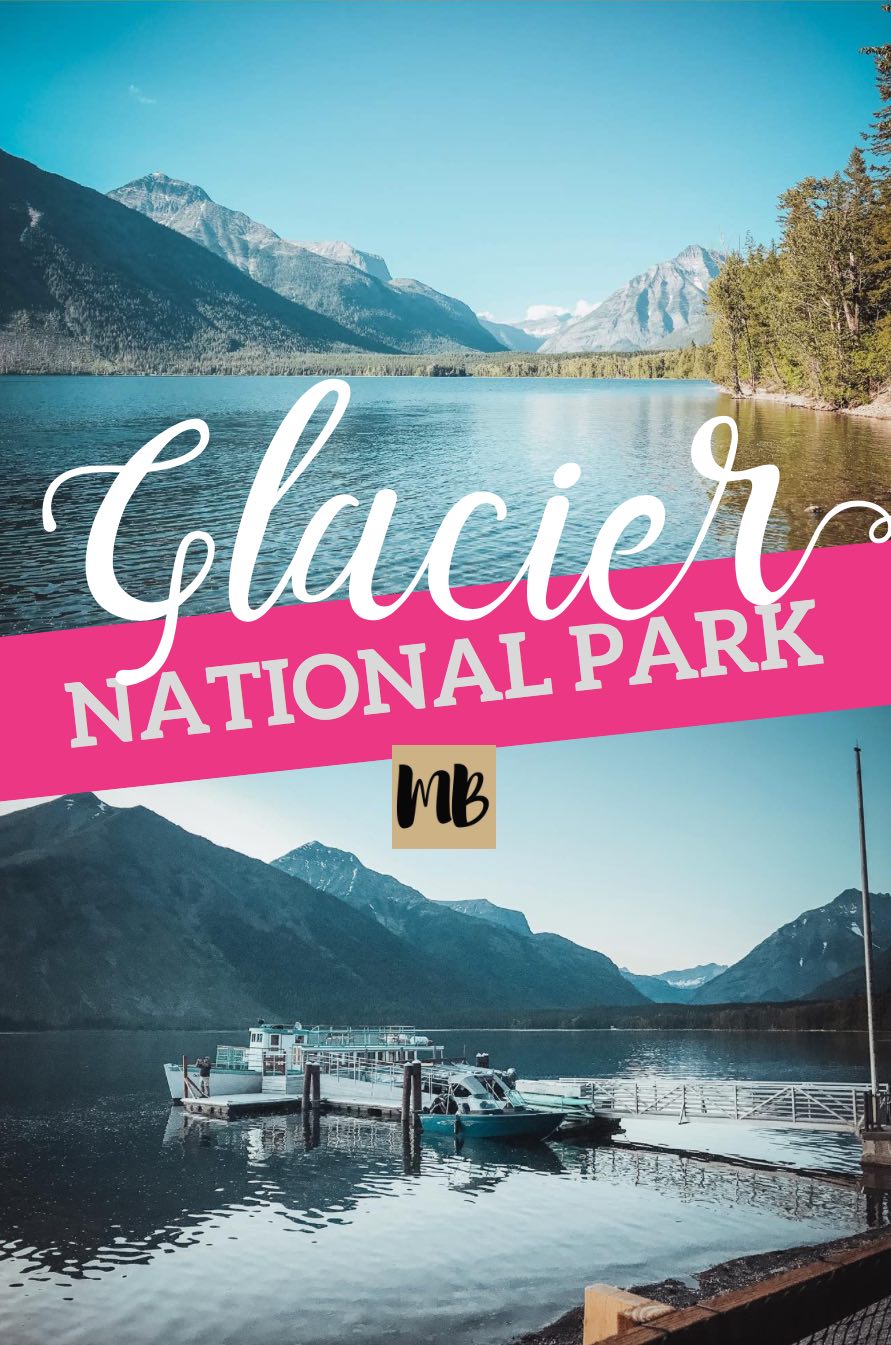 Related Posts:
Have you been to Glacier National Park?  Any tips?

Latest posts by Millennial Boss
(see all)