Etsy is a great place to make some extra side income.
It's super easy to set up, and Etsy provides a very targeted audience. As a creator, Etsy is one of the best places to sell handmade goods, vintage goods and digital items.
Etsy has also done a great job of keeping the platform true to Etsy's core values, meaning keeping the cheap, mass-produced items away from the platform.
The platform has 1.7 million active sellers and 28.6 million active buyers; there's definitely an audience out there if you know you can make something people will want.
Get the right product and follow the tips below, and you'll easily make enough money to top up your student loan, pay off your mortgage or save up for your retirement.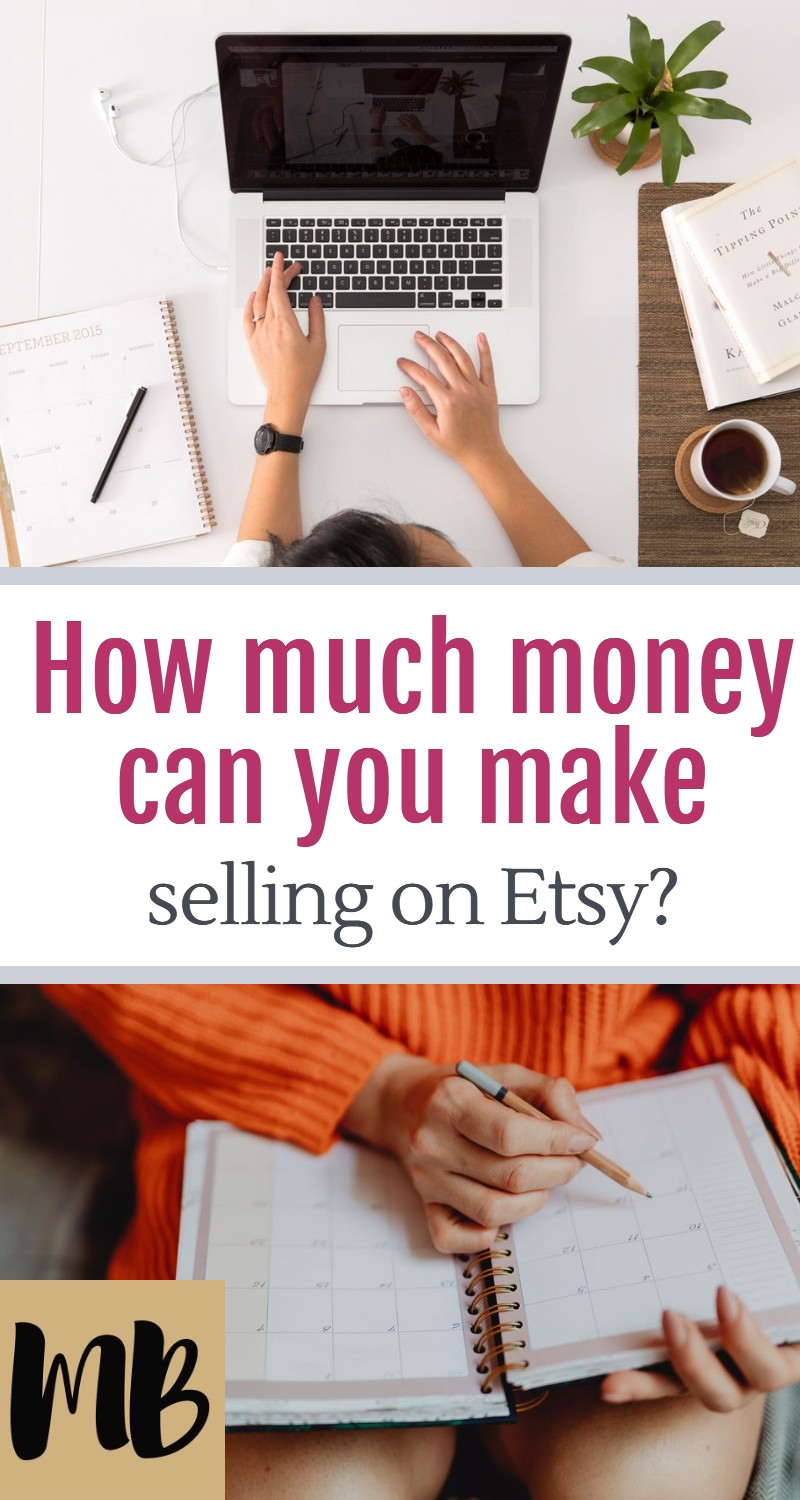 Pros and Cons of Selling on Etsy
The Pros:
Buyers: The advantage that Etsy has over other sites such as eBay or Gumtree is that buyers will focus much more on the quality and uniqueness of every individual listing, rather than just the price or location. A typical eBay or Amazon customer will search from the lowest to the highest price, but an Etsy buyer is not expecting everything on their result page to be full of identical products.
Features: When you start selling your products on Etsy, you'll be encouraged to add a logo, a banner and description. You can also add social media links to help your visitors learn more about what you sell. eBay is pretty plain and anonymous, whereas Etsy allows you to add some nice personal touches. The best Etsy shops are those that create a memorable brand that people will search by name.
International: Many Etsy sellers in the US say that a surprising percentage of orders come from all around the world – so not just in the US!
Related Posts:

The cons:
Not instant payment: With Etsy you can choose to receive payments monthly, weekly or daily. Once paid, it does take about three days for the money to hit your bank. This isn't great if you need to pay for postage before then.
Monthly fees: There are different listing fees, commissions and payment charges that Etsy will take out of your earnings every month. Make sure to set some money aside for those extra charges.
Not complete control: Having an Etsy store won't give you the same control that having your own website does. You don't have complete control over every aspect of your product, and it's not as easy to develop a personal brand. Etsy could also kick you off at any time – if you break the rules.
How to sell on Etsy
A product
The first step when selling on Etsy is figuring out what you're going to sell. If you really want to go pro on this, create or order a prototype to test your product. This will allow you to see what it's like, and will make it much easier to take product photos and test the quality
Shop brand
Decide on a name for your shop, and create a custom logo using something like Canva – a free and easier version of Photoshop.
Good pictures
A great photo can make a big difference on sales. Remember, your product has (usually) never been seen before and visitors need to have an idea of what they're buying.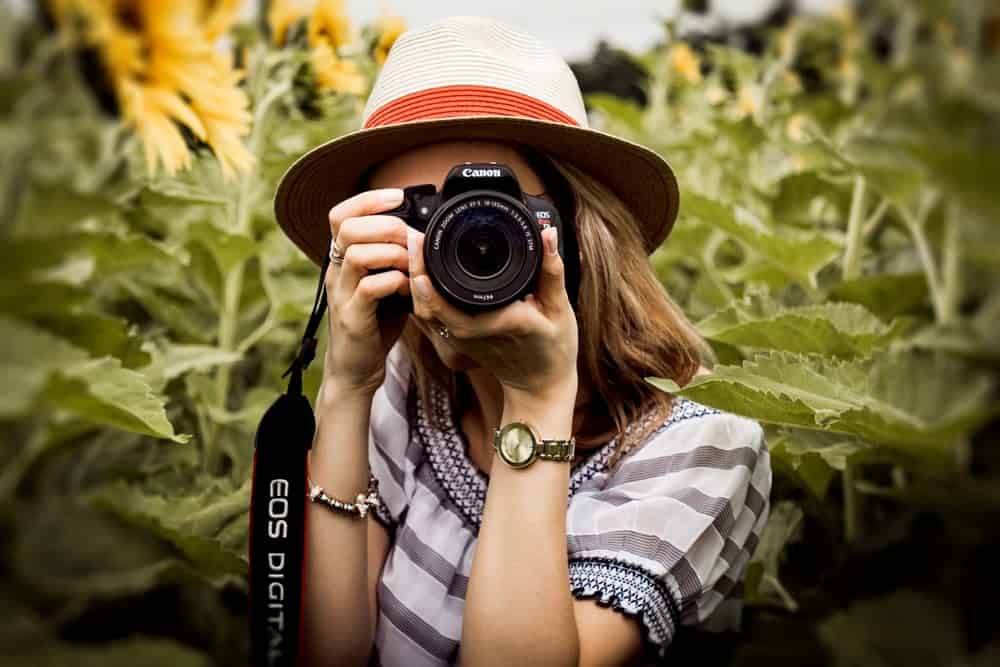 Some charges
It's not 100% free to sell on Etsy, and each listing costs a small amount to post (20 cents each). Start with investing under $5 for a few items – that should be enough to get started. Consider investing in Promoted Listing too, which will help you get to the top of search results.
You can avoid the listing fee by signing up for Etsy using this link and get 40 free listings. Note: You must be ready to list your first product when starting an Etsy shop.
How much money will you make on Etsy:
The money you'll make on Etsy depends on a lot of things: the effort you put it, the uniqueness of your product, the demand for your product and how well you market yourself.
Some people make a steady $50 per month, while others make a full time income and quit their jobs to sell on Etsy. It's unlikely you'll become a millionaire from selling on Etsy, but if you follow some of the simple rules you can easily make a nice side income, all while doing something you enjoy.
Here is the Millennial Boss Etsy revenue to-date to give you an idea. I sell printables in the bachelorette party niche.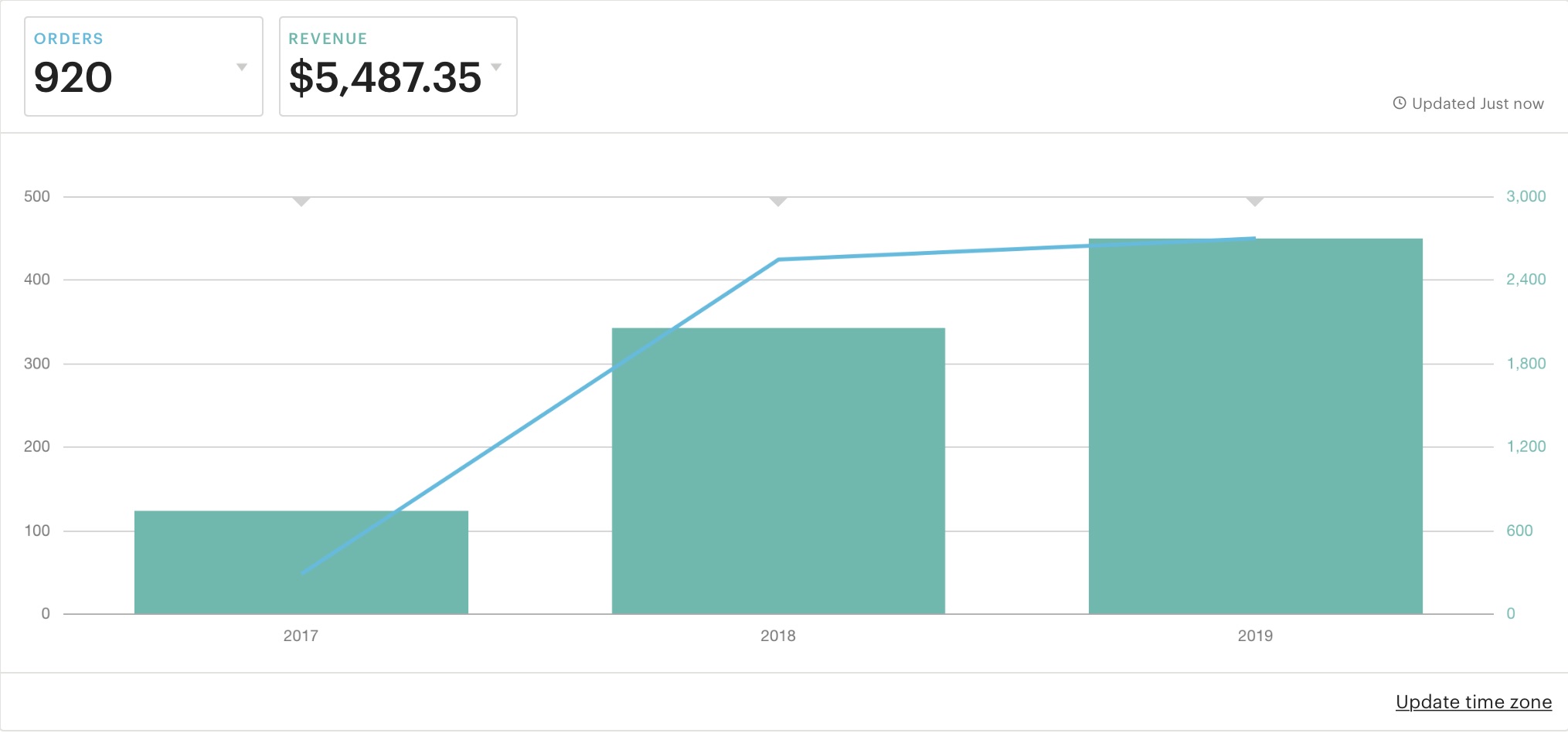 You can research on sites such as CraftCount and HandmadeHunt to see what other sellers are making in various categories.
Once you get your shop up and running, use a free tool such as eRank to see how your sales compare to competitors.
We wrote an Erank review here if you want more details.
How much money you make as an Etsy seller depends on the margin too!
Take the cost of creating the product including all materials. Add that to the cost for packaging and shipping. Then add a cost for your time.
The difference between this number and the price you sell the product for to the customer, minus Etsy fees, is how much money you'll make on each sale.
The reason that I sell printables on Etsy is that I can make more money per sale because I don't have manufacturing costs (or they are very, very little since I'm making a digital product).
How much money are the top Etsy sellers making?
Etsy sellers such as Laura Smith of I Heart Planners and Michelle Rohr of The Secret Owl Society make over six figures each!
Kevin Jones is another Etsy seller who has made about $8,000 in his first 18 months on Etsy.
While there are 6-figure Etsy sellers, the latter is more achievable for someone just getting started.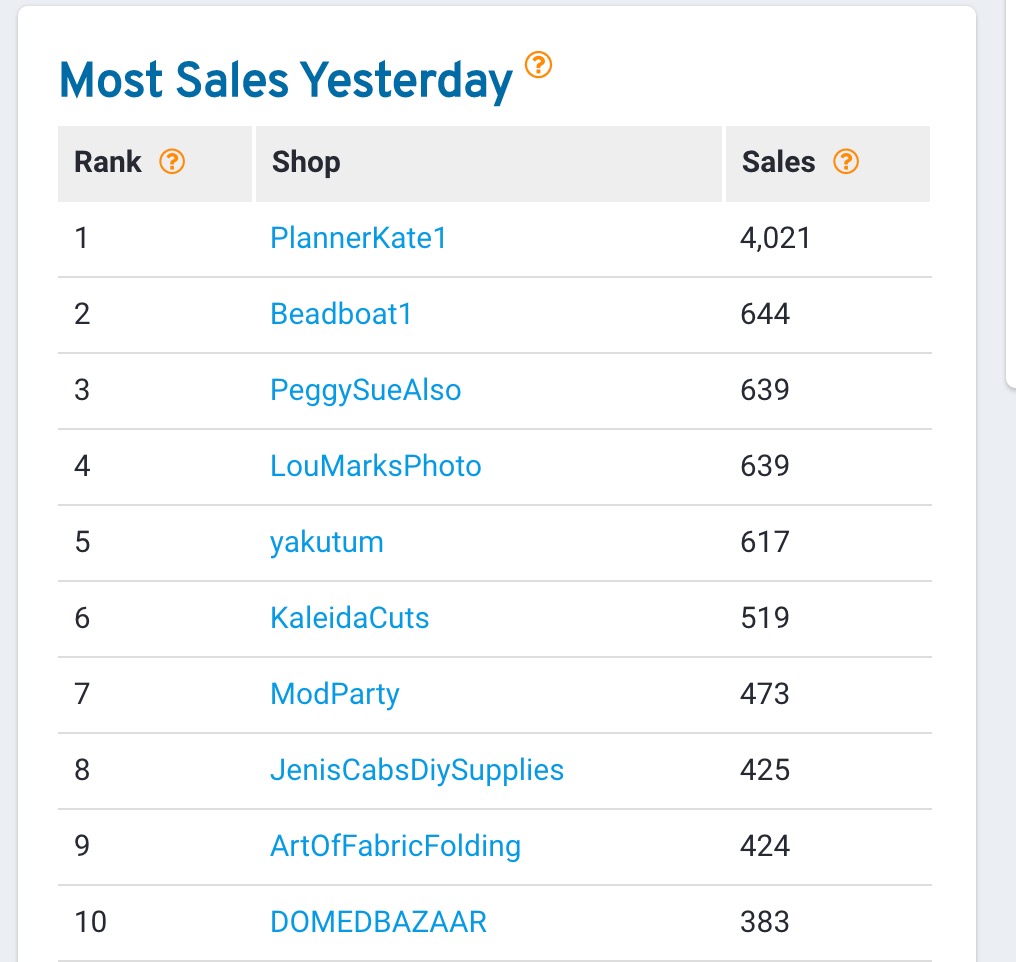 How can I get started making money on Etsy?
If you want to go the DIY approach:
We recommend checking out the following podcasts for Etsy tips and tricks:
Etsy Success
Etsy Conversations Podcast
Etsy Jam
You can listen to podcasts on the Apple Podcasts app on your phone, on Spotify, or anywhere else you can listen to podcasts.
If you're interested in selling printables on Etsy like Millennial Boss, check out our course on Gold City Ventures where we walk you through every step of selling printable products on Etsy.
The course is a combination of video and text lessons that take you through starting a printables shop from Day 1.
Related Posts: