I typically make between $2,000 – $3,000 in revenue per month from my side hustles.
I've been consistently making that much for about one year now, since May 2017.  I love it and I want more.
I run an Etsy shop and a podcast, in addition to this blog, Millennial Boss.
The podcast isn't a money-making venture right now but it has introduced me to some amazing guests who have inspired me to take my side hustles next level.
For example: 
We heard from our podcast listeners that they were interested in developing passive income sources too.
What appealed to us is that these businesses were somewhat passive. We're all very busy and have ambitious goals for our free time (like traveling, family, exercise) and we don't want to get into a side hustle where we have to trade our time for money.
I'm particularly excited to get into drop-shipping on Etsy.  I see people making money with drop-shipping in the niche of my Etsy shop (bachelorette parties) and think I can do it too.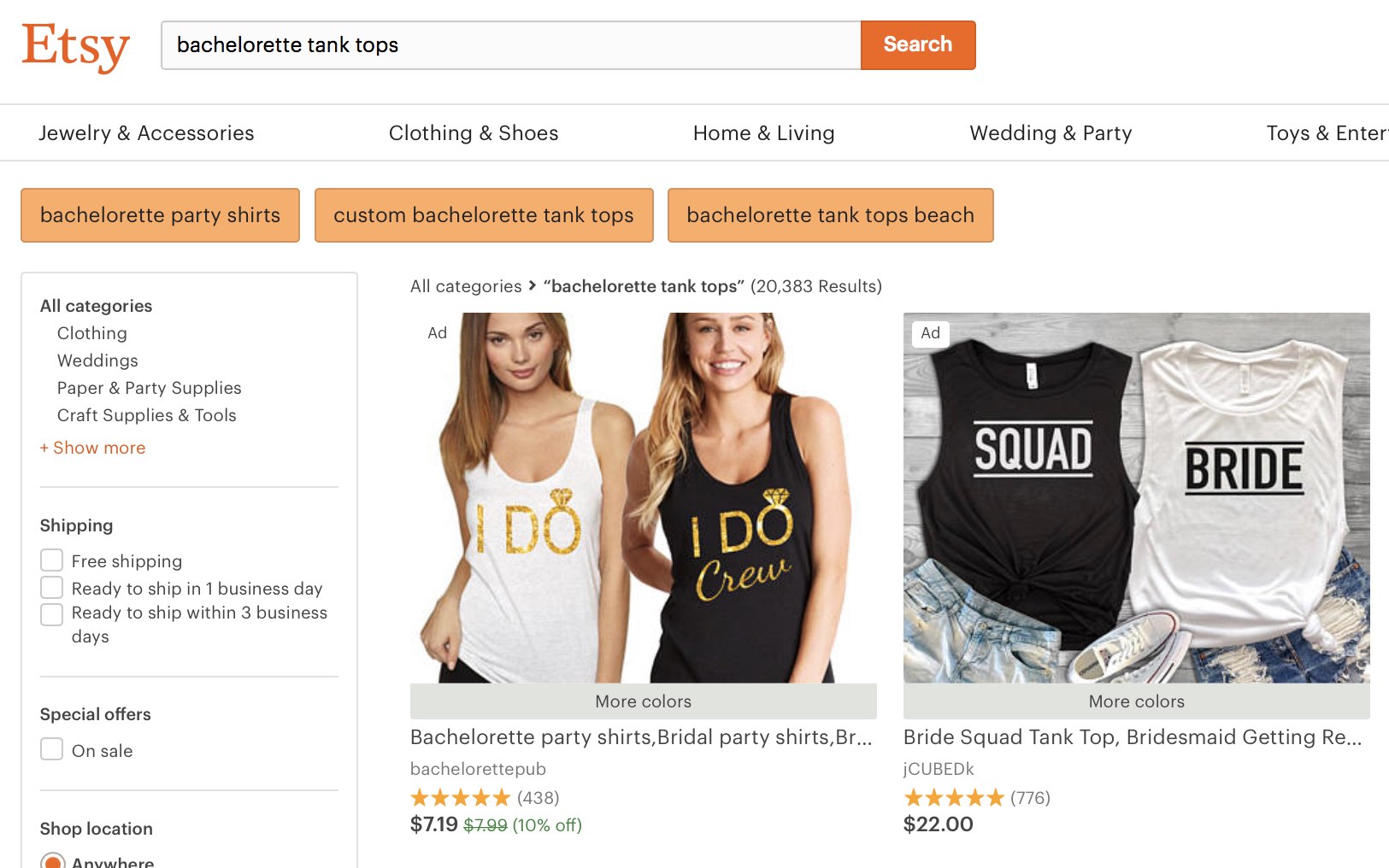 I keep wanting to start Amazon FBA or another drop-shipping business so I'm pumped to get started in this space.
The FIRE Drill Masterminds Motivate Me Like Woah
This Spring, we decided to invite FIRE Drill podcast listeners to build these businesses with us in a mastermind and we picked the digital downloads side hustle to attack first.
For digital downloads (also known as printables), you make a PDF one-time and then an infinite number of people pay you to download the PDF.  The PDFs can be things like a weekly planner, or a pattern, or wall art, or a coloring book page.
We sent out a few emails out and had 12 amazing listeners join us in building Etsy shops for digital downloads.
It worked!  I'm now exceeding $350 in revenue per month from my Etsy shop.
The accountability and rapid sharing of information between group members is an accelerant to a new business.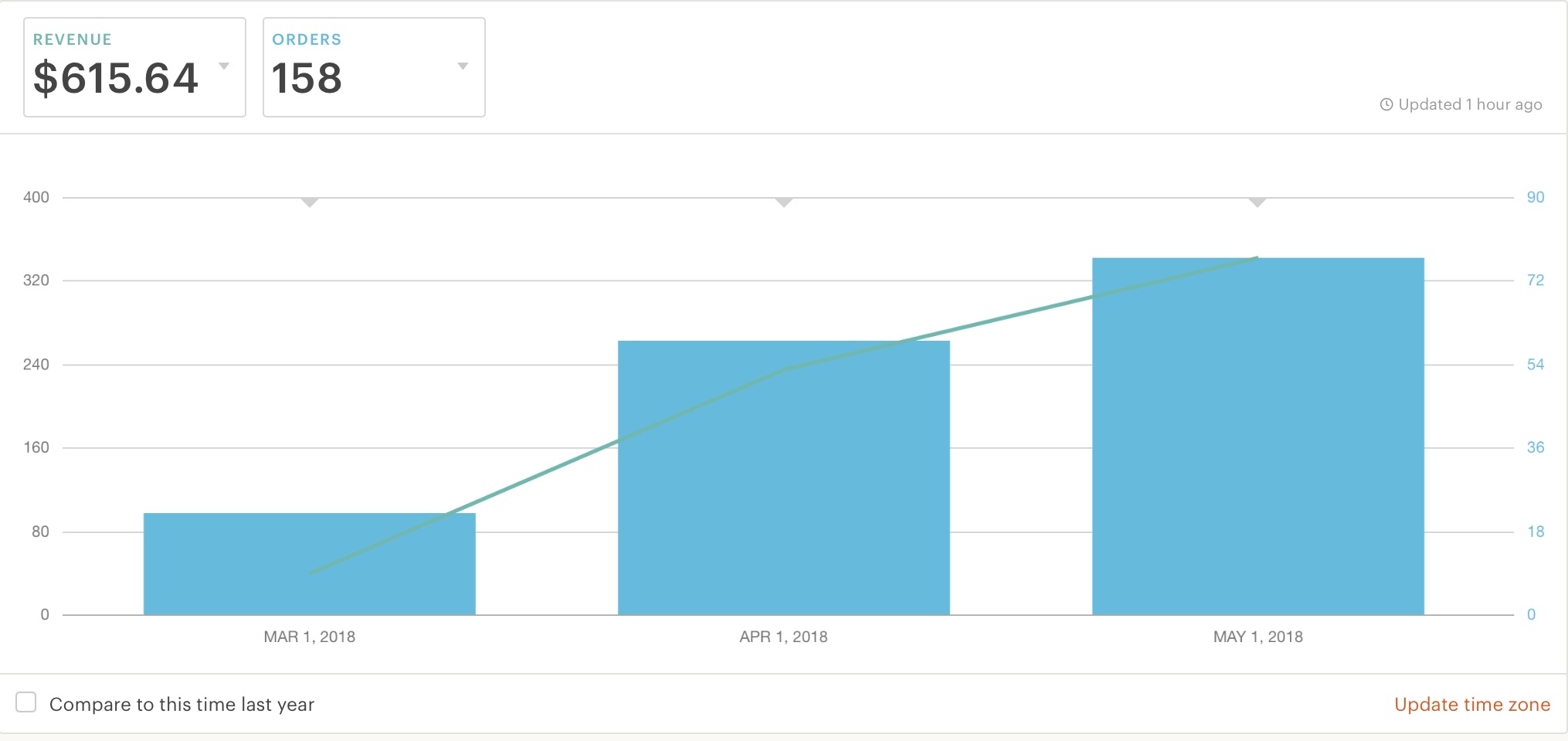 Come join us in the next one?
PS – we're kicking off another mastermind at the end of June and there are three choices.  
1) Blogging
2) Drop-Shipping on Etsy aka Print-on-Demand
and 3) Etsy Digital Downloads.  
If you think you might want to sign up, get on the waitlist.
We have a limited number of spots so the groups stay small.
My goal is to double my blogging income, get to $1,000 in passive income from my Etsy digital downloads and sell $1,000 in Etsy print-on-demand tank tops through drop-shipping.
If I can end the summer with $5,000 in passive income, I will be thrilled.  
PS – If you click that 'snag your spot' link above you get to meet my amazing co-host Gwen too. She is hilarious.  She just quit her job to pursue this type of stuff full-time so she will be extra motivated and hold us all accountable too.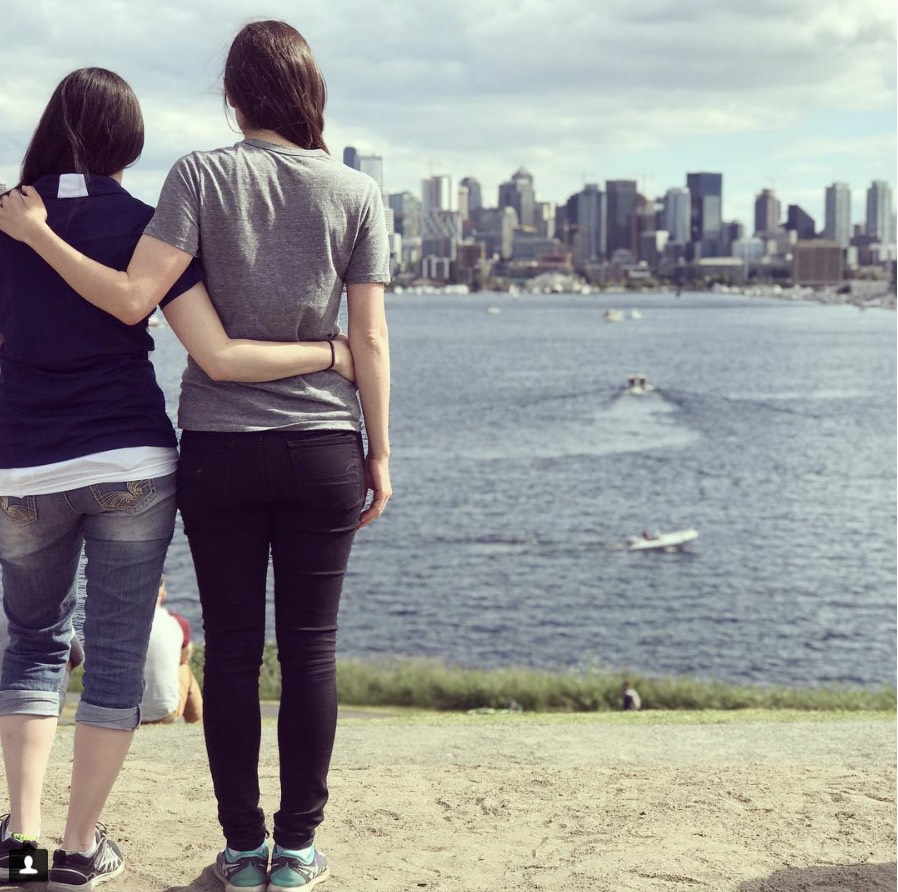 The thing to keep in mind with masterminds is that they are not courses. You would be building these business right along with me & Gwen, swapping ideas back and forth, giving and receiving feedback to improve your business and make more money. Gwen, nor I, nor the others in the group will be experts in these side hustles which makes this way more fun than a course (but requires a bit more effort from you!).
So, who joins these type of things anyways?
We were thrilled to meet a lovely group of people from all over the country in the last mastermind.  We had stay-at-home Moms to full-time professionals, both men and women, people who had never started a side business before to people who have experience with side hustles.
It was awesome to get to know this group of people and work hard at our goals together.  The accountability of meeting each week was probably the greatest benefit though, since we all were super-productive for those six weeks.
We sent out a survey after the mastermind and someone said "they completed a project in 6 weeks that would have normally taken them 6 months."  Yup.
What was the format?
We met weekly over Skype video chat – sharing best practices, hacks we found, resources such as Podcasts, blog posts, and swapping stories about our lives and our day.
We chose to meet at 6PM Pacific Time on weeknights (this was determined according to the group's schedule via Survey Monkey).
If you decide to join us for this next one, we'll probably keep the mastermind to weeknights and not host one over the 4th of July holiday.
What was the result of the last mastermind?
It was an absolute blast doing the mastermind and I'm super proud of the Etsy shops we created!
Check out the 14 amazing Etsy shops our group members created here: 14 Etsy Shops for Digital Downloads from Our Mastermind
Here is one of the shops:
Our mastermind member Tamzon of FeltingNerdyandMore sold a pattern for this Harry Potter quiet book.  You essentially print the pattern and use it to assemble this absolutely amazing book for your children or to give as a gift.  I love Harry Potter so I completely geek out over her shop.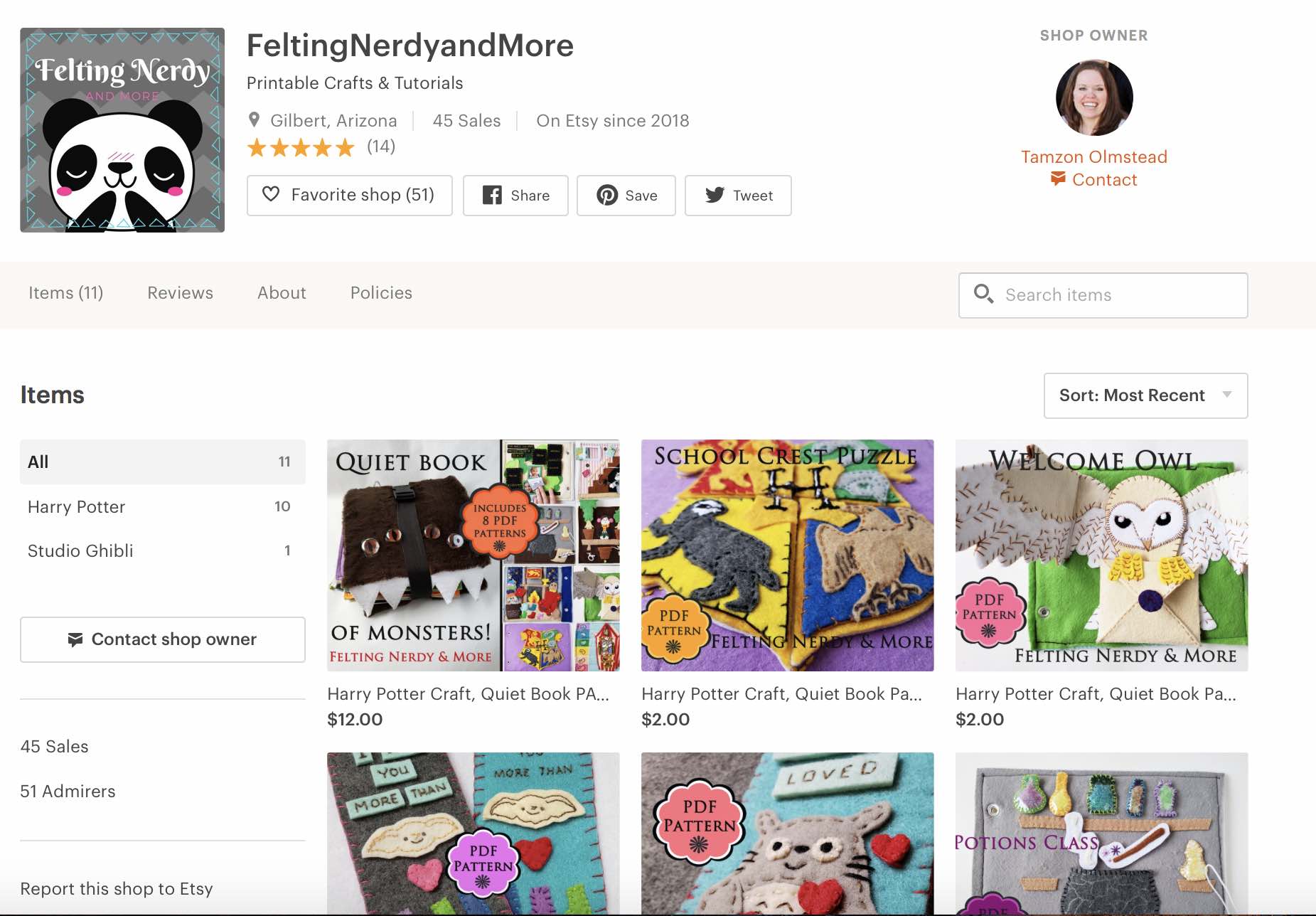 And a close up.  Seriously, look at that owl!!  Tamzon is so talented!  Note: she takes pictures of the finished product so people know what they are buying but she is actually selling a PDF pattern so they can make it themselves at home.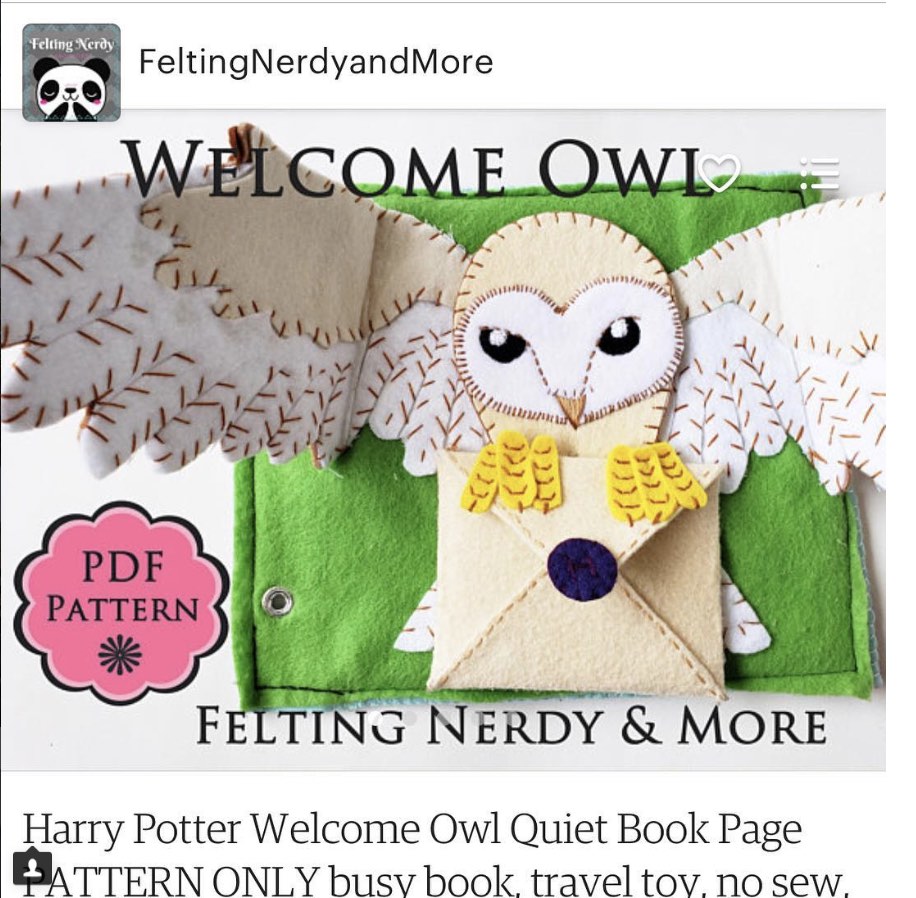 How much money can you make?
Take a look at my sales going up in the picture below – my shop is taking off!! Also, if you're wondering about taxes.  You just have to remember to include your Etsy income at the end of the year when you file.  You don't get a 1099 unless you make $20k (which hey, maybe I will now that I am adding a drop shipping product).
Fun business owner hack:   I choose to put my money into a solo-401k so I can take advantage of tax savings with having a side business. I made over $20k last year in side hustles so this helps me reduce my tax burden and save more!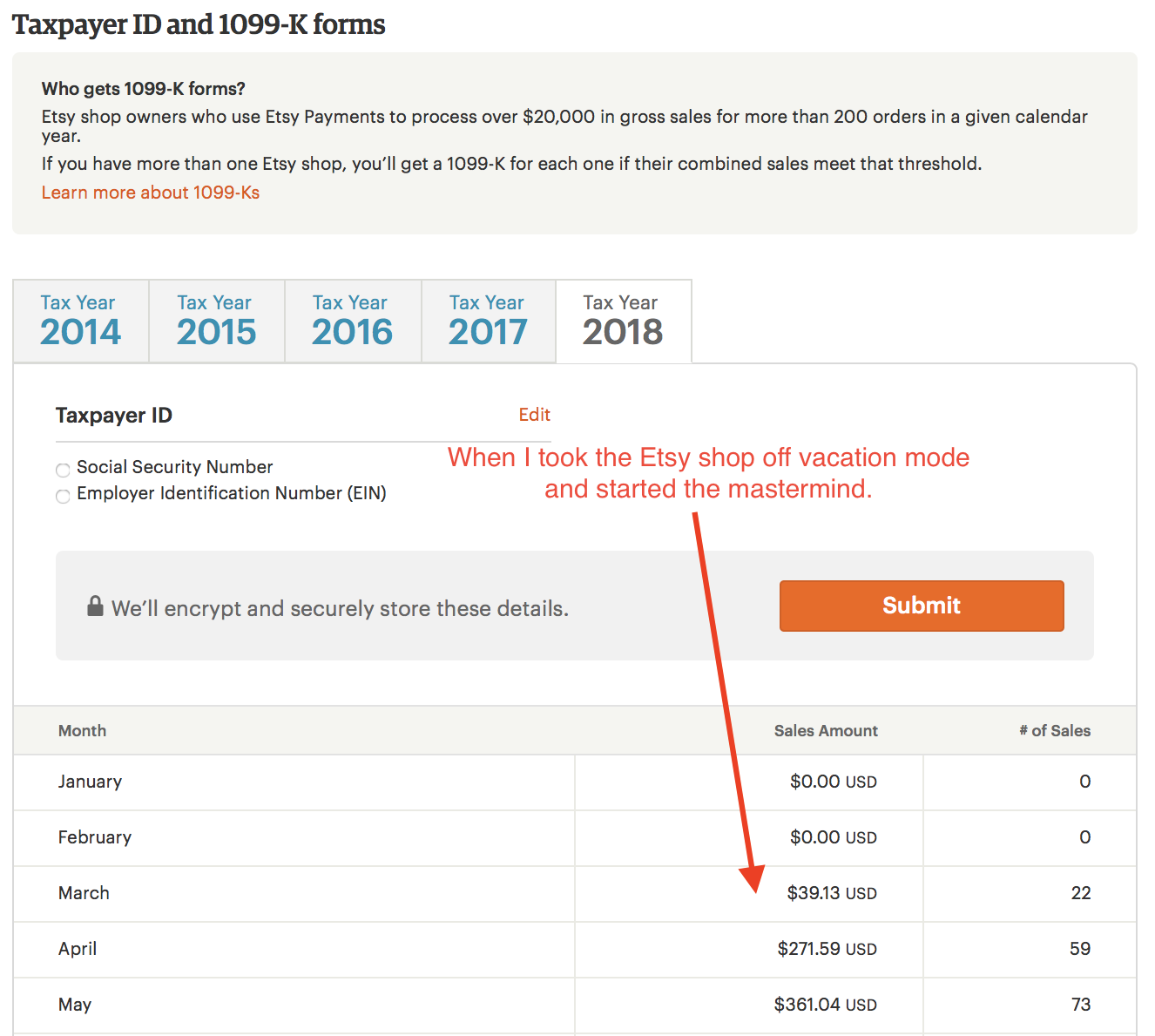 What will we do differently this time in the mastermind?
Well, the biggest difference is that now we sort of know what we are doing!!  Gwen & I were newbies to digital downloads for the first mastermind and now that we have our shops up and making money, we can help people.
We just had Tamzon and another mastermind member, Kevin, share all their tips for a digital download business in our latest episode of FIRE Drill Podcast.  Check it out here:  Building Passive Income with Etsy.
We also have two new choices for the next mastermind: 
Print on demand (or drop shipping as I'm referring to it in this post)
And blogging!
Gwen and I both get tens of thousands of visitors to our blogs each month so we're very confident and motivated to get to the next level in this mastermind.  We launched sign ups on Wednesday and so far both experienced people and complete newbies have signed up for the blogging one so don't be shy.  Come join us!
It kicks off the last week of June and lasts 7 weeks – with July 4th week skipped of course!
We'll keep the sign up form active until June 6th or it fills up.  We believe it will fill before June 6th with the rate we have seen so far, so if you are interested, snag your spot.
Update: The masterminds are full but sign up with your email address at the link above to get on the waitlist.
Any questions?  Any tips for these side hustles?

Latest posts by Millennial Boss
(see all)