I always feel like I just wrote one of these income reports and then it's time to write the next one.
June was consistent with the last 12 months in terms of revenue.  I'm happy when I break into the $2k per month range.
I took a week-long break from work this month to go on a 5-state road trip in mid June.  It was AWESOME and I'll definitely be writing about the trip soon.
This hampered my productivity though and likely decreased my income potential (particularly in the Etsy space since Etsy rewards activity).
I'm excited to kick off the FIRE Drill Masterminds which will get my production back up.  We had our first meeting last week and I'm so excited to get going and get to know everyone in the group.  We'll be focusing on blogging, Etsy print on demand, and Etsy digital downloads.
Blogging – A consistent $2,2120.40


Blogging Items of note in June:
Boardbooster shut down..  sad face.  
This will make me 100% reliant on Tailwind for Pinterest automation.  That's cool though because I like Tailwind and the analytics and tribes features are good.  Here's my link for 1 month of Tailwind free if you want to try it out.
I'm so glad to see that more people purchased the Pinteresting Strategies ebook this month.
Seriously, I have never taken an expensive Pinterest course and probably won't.  I spent under $50 on this 90 page book and I'm good now.  The landing page when you click the link above is a little busy but the link to the book is in there somewhere. Buy Pinteresting Strategies.
Note:  I do support courses though and take them regularly.  My favorites are Michelle Schroeder-Garner's Affiliate Marketing Course and Bobby Hoyt's Facebook Ads Side Hustle course.  Both A+ courses that have helped me.
And the big news – Mediavine income for display advertising was off the charts this month!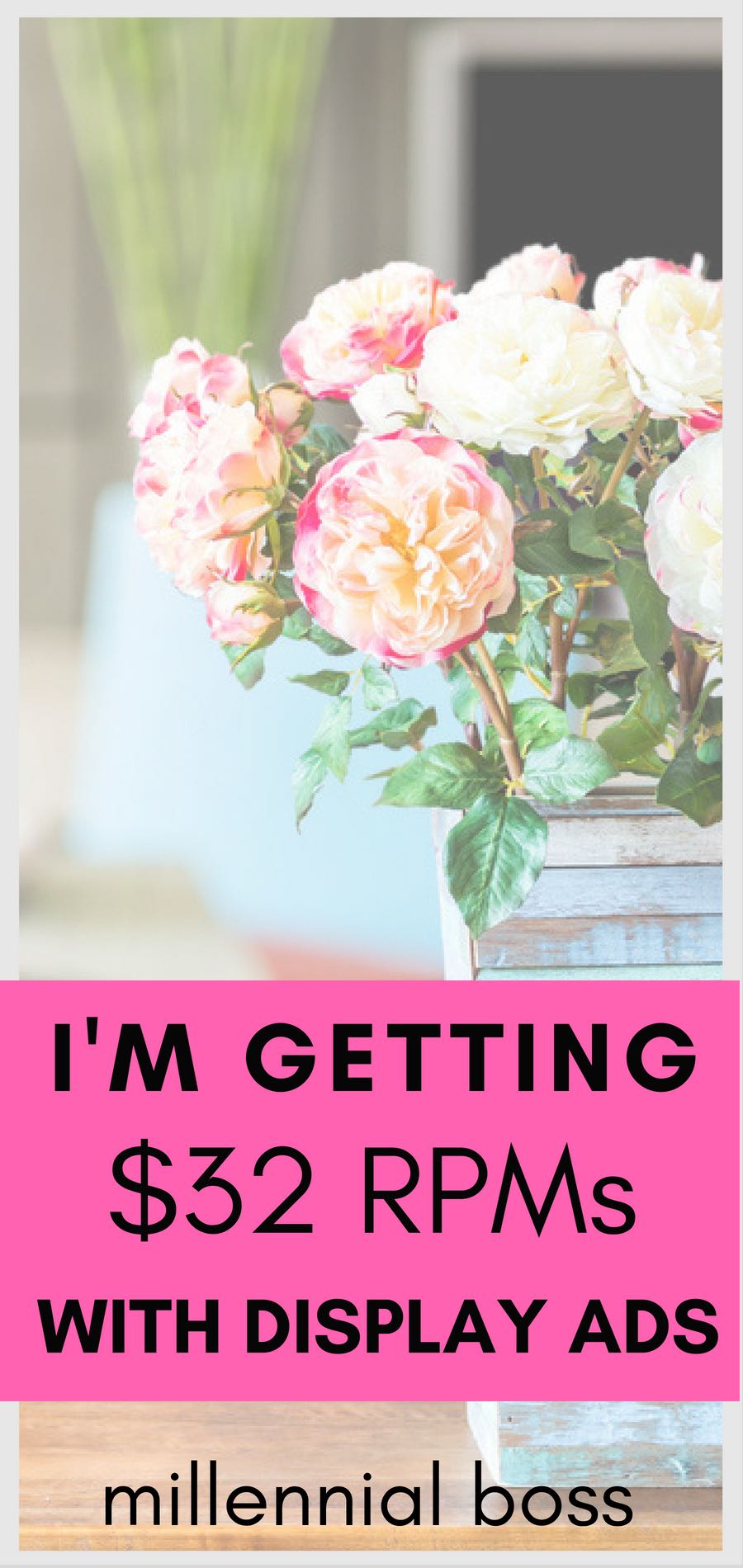 My RPM was up to $32. Say what?!!  Makes me so happy to see that number go up.  I just listened to the Blog Millionaire's podcast episode on the different display ad networks and Mediavine was ranked #2 behind Adthrive, but the RPMs he reported were much lower than my numbers.  (I think he said the average for some of the better networks was around $12 for RPM).  I wonder why I'm so much higher, but I'll take it!
Here's the episode of Blog Millionaire if you're interested: How to Instantly Triple Your Ad Revenue
Glad to see Ebates chugging along still.
Ebates actually had a promo where it was offering 10% cash back on Etsy this past Friday which was pretty cool.  Glad to see that I'm still spreading the word on Ebates because it's a great program!  Works on most websites including Amazon.
I've been trying out Honey lately too which is a coupon/promo code scanner for online purchases.  These are both browser tools so you don't have to remember to use them.  You can click to activate them when you're online shopping after it prompts you.
Etsy – Down about $150 to $197.00 in revenue
I took a road trip in June and didn't put up new listings.  I also got a bit greedy and upped some of my prices.  Today I brought my best seller back down by a $1 and we'll see if that kicks things off again.  Last month I reported over $350 in Etsy revenue so this is a bummer.
At the same time, I took a bit of a break in June for my trip so this decrease is to be expected.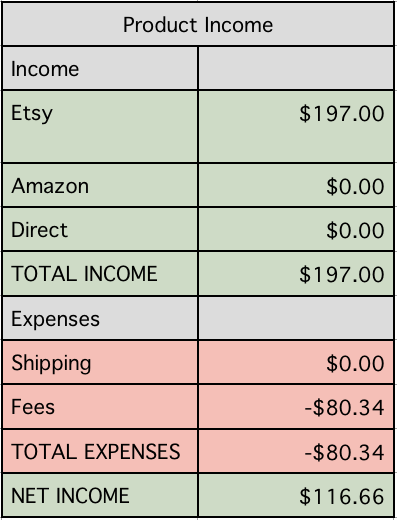 Check out those fees!! $80??  Woof!
I caused the high Etsy fees this month by forgetting to turn off the "advertise new listings automatically" feature
I think I know what happened though with my crazy advertising fees this month.  $80 is uncharacteristically high especially with my new strategy on promoted listings.  I had the spend at $5 per day max but each listing I capped the bids at less than 10 cents after hearing about this strategy on a podcast.


Look at that spike in spend!  Right when I put up a new listing.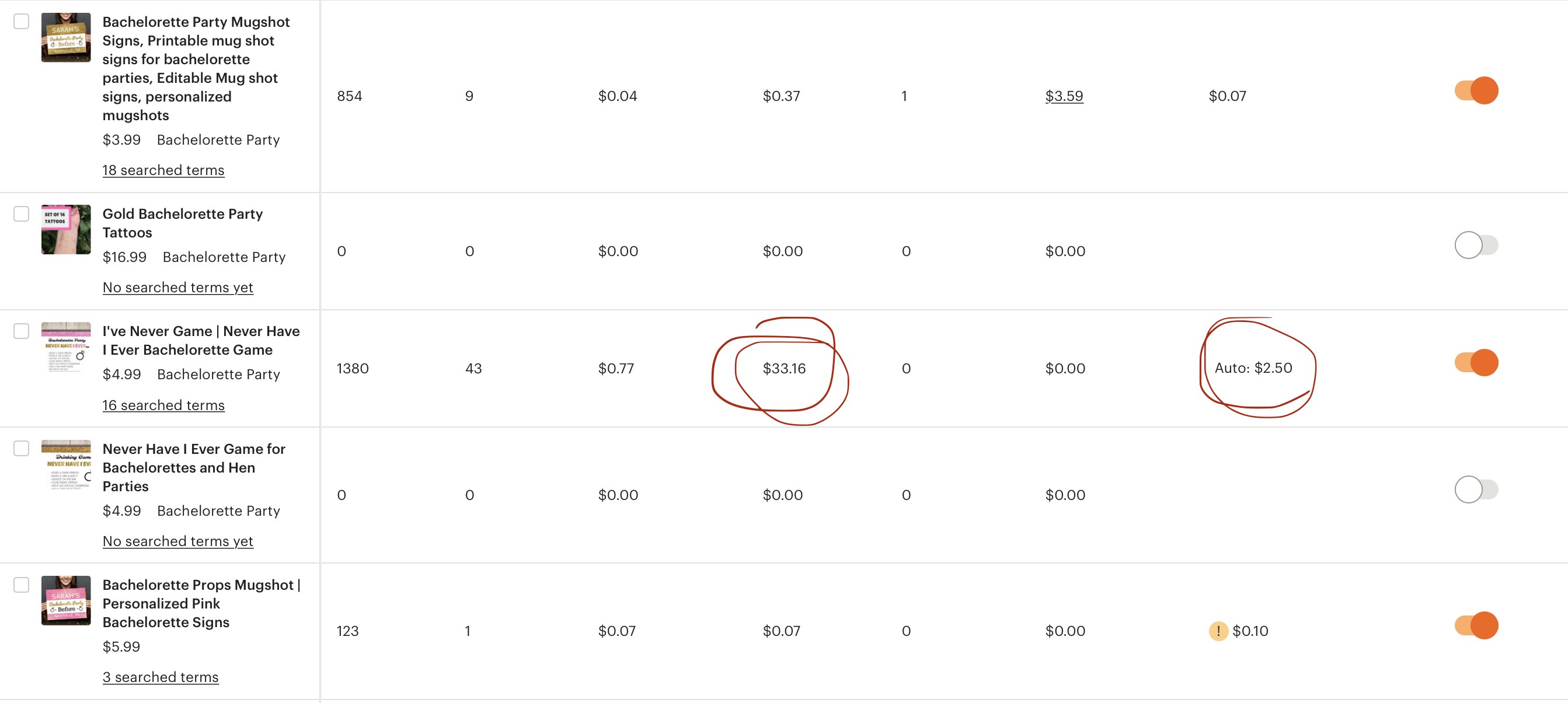 And you can see the offending listing from the above.  Etsy set auto-bid on $2.50 cents.  You have to be kidding me.  That means $2.50 cents per click on a $5 product.  Yeah, no.
I have the setting turned off now!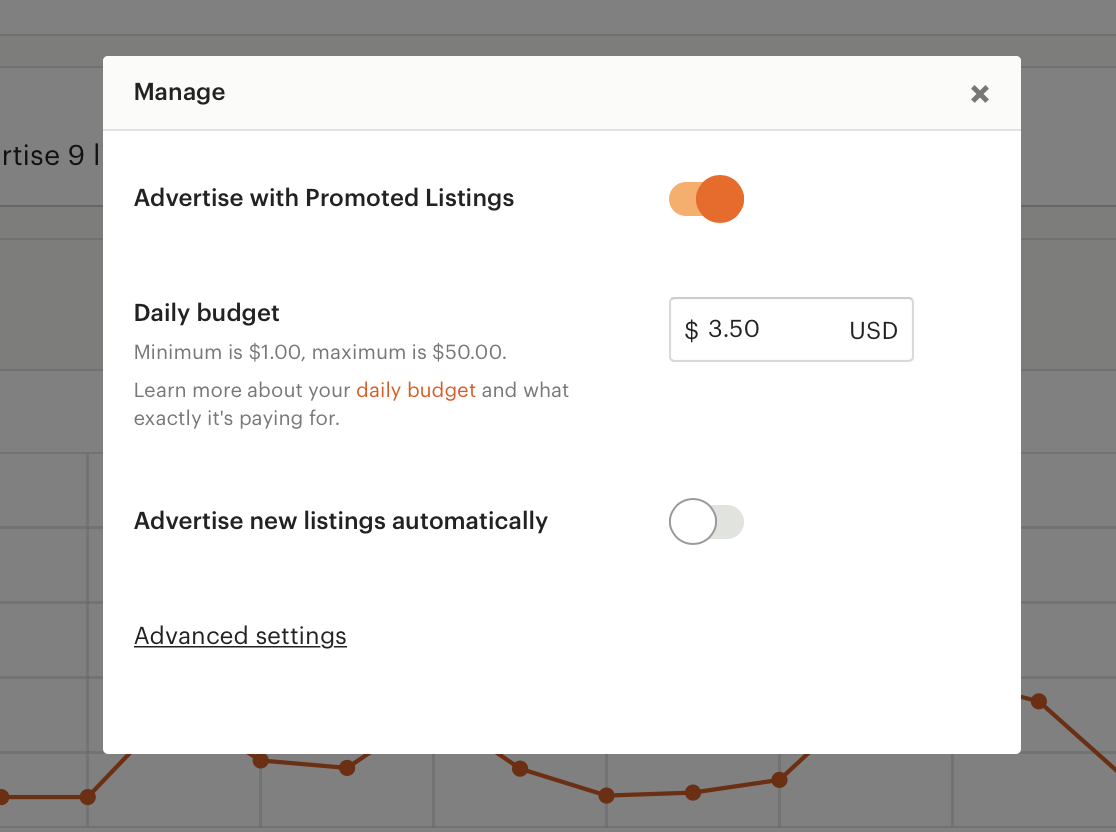 I'm excited to kick off the mastermind and put more time into my Etsy revenue again.  I took a much needed break in June but I'm back in the game and dedicated now.
Rental Income – Our tenant moved out (-$1,268)
Our tenant moved out since we're selling our home.  Therefore we collected only half rent this month.
Disclaimer:  I realize I'm reporting this wrong and leaving out the money applied to the principal, etc.  I just haven't had the time to update this and we plan to sell the house ASAP.  In fact, we're in the process of renovating it now!  More to come…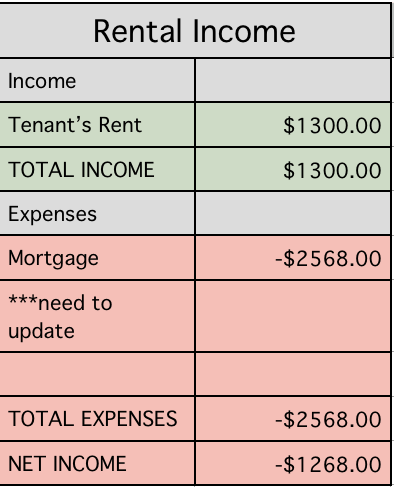 We want to sell our home and put the profit towards Airbnbs in the South so we can have passive income each month. We love our home but it doesn't cash flow well.
How are your summer side hustles coming along?

Latest posts by Millennial Boss
(see all)