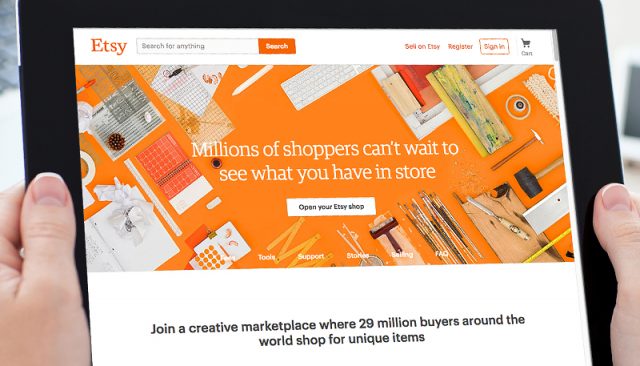 Running at Etsy shop is a fun, rewarding experience for anyone with a knack for arts and crafts. Learning how to improve your Etsy shop takes some trial and error though, as you might guess. From making the product to designing engaging product pages and marketing, it takes work! The good thing is there are plenty of resources to help you such as Etsy ebooks.
You're probably thinking of starting an Etsy shop or already have one. Whether you have fine arts, fine crafts or digital products, you want to become the best seller you can be. First, you need a great idea. Second, you need a plan for your idea. And finally, it's time to take action and start selling.
START READING ETSY E-BOOKS
If you're in need of some inspiration to improve your Etsy shop, we're here to help. One of the best ways to learn how to become a better Etsy seller is to read up on the topic. We know we know, reading can sound like a pretty daunting task actually. Like, do I really have to sit here with a giant textbook on How To Run My Online Business? The answer is no, you don't.
However, it does pay to get some knowledge from folks who have the experience. And eBooks are one of the best ways–hands down–to accomplish this. They're highly accessible. You can read them on the go, anytime and anyplace. You can bring them with you while you're traveling without carrying extra weight. And, if that wasn't attractive enough, they're cheaper than traditional books. In fact, many of the titles on our list can be downloaded for free.
Here is a list of ten eBooks every Etsy seller should own–and READ. You'll find some priceless tips and great resources to propel your shop into the Etsy stratosphere. Or, just make a little pocket change for Christmas. Let's dive into the virtual pages!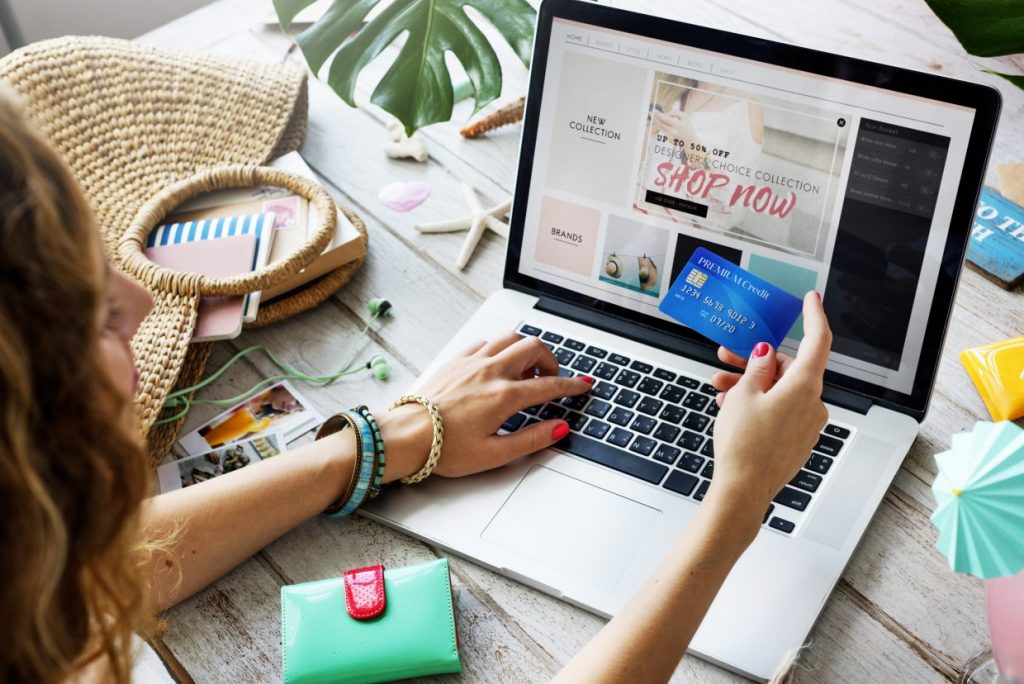 Best E-Books to Improve Your Etsy Shop
This 40-page book is the vintage seller's dream. If you want to learn the ins and outs of selling vintage goods on Etsy you should absolutely buy this eBook! Not only will you learn about shopkeeping online and gather tips from successful sellers, you'll also read advice unique to vintage sellers. Find out how to tailor your shop to the vintage market. And even gain some insider's tips to how Etsy search works.
Sell Digital Products Using Etsy
Being creative and crafty isn't limited to soaps, scarves, and prints. If you're digitally inclined, you can have lots of success on Etsy. Sell printables, graphics, handouts, and even software. The sky is the limit. This book is great for new sellers because it actually walks you through an online store setup. After you learn how to establish an Etsy shop, you'll get the 4-1-1  on creating passive income and presenting digital products.
Beginner's Guide to Buying and Selling on Etsy
Sometimes you need a book that's simple, straightforward and covers alllll the basics. This is just the eBook for you. There are tons of illustrations and pictures to make reading fun, and evens ideas for handmade goods. So, if you find yourself in need of Etsy inspiration, look no further. This in-depth book includes a checklist and tells you everything you need to know about establishing your online presence and building a following.
This "simple guide" will walk you through creating and maintaining a thriving Etsy business. It's always helpful to understand how to sustain a new online shop, and this book address those concerns. Learn how to improve customer services, generate sales and create genuine engagement with Etsy buyers. If you've ever wondered what to do outside of making product and selling, this is the book you've been waiting for.
This one's exclusively for beginners. First, you'll learn how to plan. Next, you'll learn the features of a good online business/Etsy shop. After this, you'll get a lesson in all things pricing, photos and keywords. This is one book that helps you get a handle on all the basics, even packaging, so you can create a stunning Etsy store and snag those first 10 sales.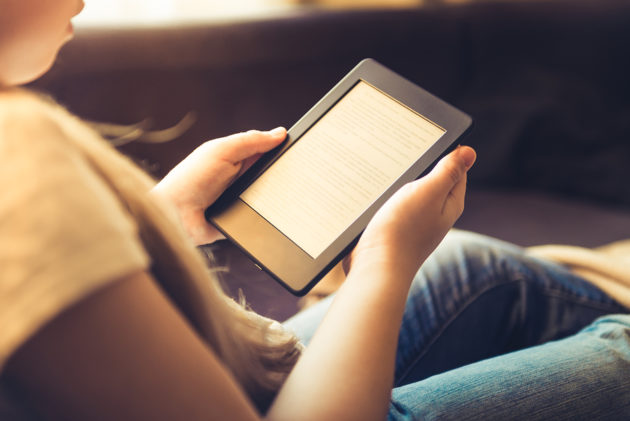 Free Etsy eBooks
If you're wanting to get your hands on a few free eBooks for Etsy selling, you're in luck! We compiled some Etsy eBook favorites to feed your passion for business. These reads are preferred by aspiring and current Etsy sellers alike. They also are packed with loads of information from experienced sellers. And the best part is, you don't have to spend a dime on them to improve your Etsy shop.
Titles in this set include "Etsy School," "Etsy Business," and "Become an Etsy Entrepreneur." The five eBooks in this article will help both newcomers and Etsy veterans alike find strategies and tools to grow their businesses. If you're looking to save some coins on your Etsy seller research, these are great reads to grab.
Because you've got your eye out for free resources, you might as well stock up. Selling on Etsy: Turning Your Hobby into a Profitable Business is one of the best books you can read about Etsy selling. From beginning to end, you'll feel prepared to launch and grow the Etsy store of your dreams. We recommend this book for its specific action points to help you achieve Etsy profitability.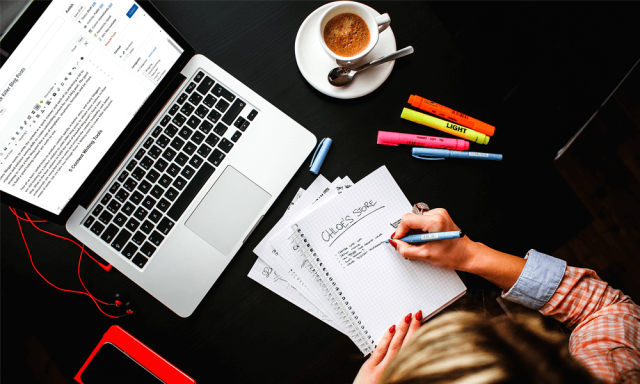 DIGITAL RESOURCES TO IMPROVE YOUR ETSY SHOP
The Internet is filled with gems like the tools you'll see below. From fee calculators and software to templates, you'll want to keep this bookmarked. Etsy is a proven way to make money and get your brand recognized by loyal buyers. The key is to arm yourself with the right information and the right tools to stay productive and efficient.
The resources in this list will help you actually run your shop and sell products with ease. Once you've collected the information from your eBooks, it's time to implement it. These tools will help you run your shop like a pro. If you're looking for some practical tools and resources to help you take your Etsy shop to the next level, try some of the following.
PRICING
This easy-to-use calculator helps you keep track of current Etsy seller fees. Simply input your sale price and shipping/tax to get your Etsy fees and estimated profit.
Pricing isn't easy. Between time, materials and the market, how do you know what's too low or too high? This tool will give you accurate recommendations to price your products for the Etsy marketplace.
SEO
If you have a hard time coming up with keywords, this is the site for you. You can type your main keyword and the tool will provide you with tons of fresh suggestions to boost SEO.
This is a crowd favorite when it comes to Etsy sellers. Find the best and most relevant keywords and tags for your Etsy listings.
This is our personal favorite and it's completely free! Although, there is a PRO version you can upgrade to as well. Check out the listing analyzer which grades your listings A through F and gives you suggestions to improve them for SEO. eRrank is one of our personal favorite tools and we reviewed Erank here.
Here is a comparison of the eRank free vs pro plan.
PHOTOS
You can't have a great Etsy shop without great photos. This editing software is completely free and lets you produce stunning photography of all your products.
This is perfect for making social media posts for your shop. Create collages, pictorials and more with this fun, free site.
SOCIAL
Marketing is a huge part of being a great Etsy seller. Schedule social media posts across platforms with a Buffer account.
Nobody likes a long URL, and it can take up way too much space in a social media post. Shorten your link with this universal tool.
PRODUCTIVITY
Trello is a must-have tool for managing workflows within your shop. If you like to keep each stepp on your to-do list in order online, this is a tool you must try out.
Stay in touch with your shoppers by sending out announcements, sales, reminders and more. This easy-to-use email list creator has tons of templates and room for custom layouts.
DON'T FORGET THESE ETSY TOOLS
These are just a fraction of the tools you can use to create a winning Etsy profile or improve your Etsy shop. Whether you are an Etsy newbie or an old pro looking to learn a few new skills, there's something for you. While many of the resources in this post are great for learning the Etsy system and improving productivity, there are many other tools. You will find just as many resources to help you with inventory and marketing, even fun tools to keep you occupied like Etsy Sales Map, which creates a map of all the places you've received orders.
The sky is the limit when it comes to improving your Etsy shop and these eBooks and digital resources will help you reach your goals. Once you've tried them out for yourself, share the results with us here at Millennial Boss. We can't wait to see how these unique Etsy seller tools have helped you.
Related posts: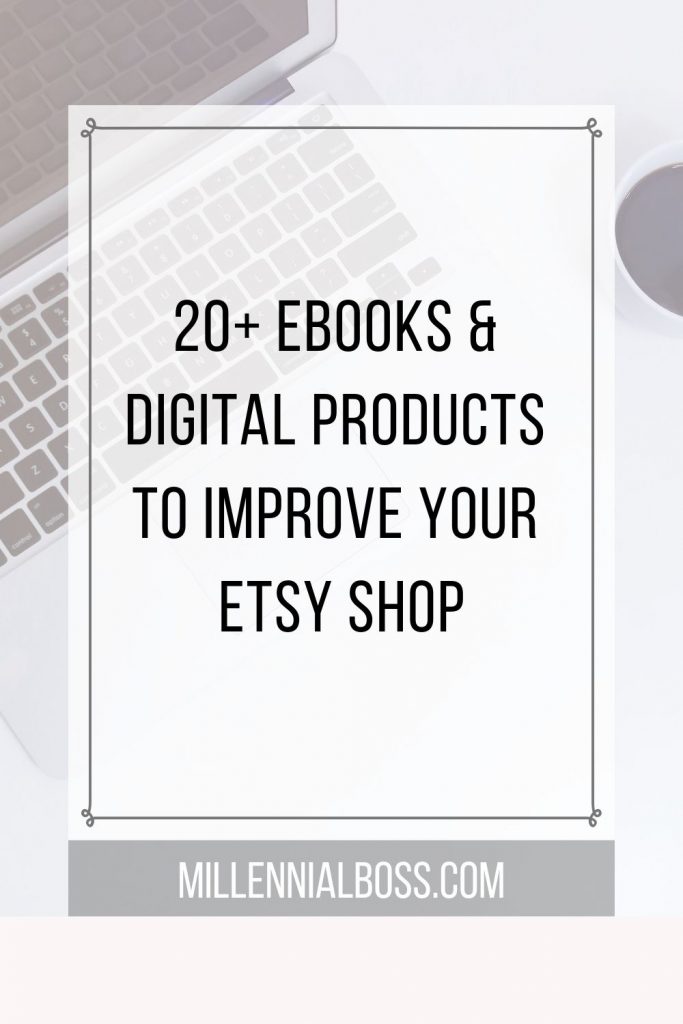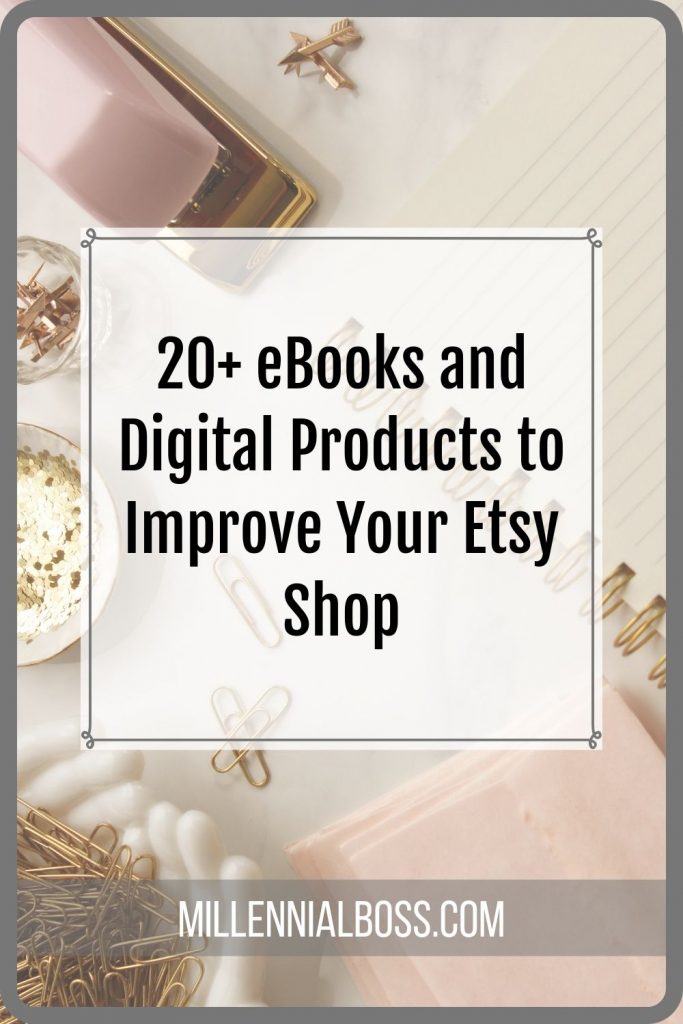 Latest posts by Candace Howze
(see all)