This section of the Northern California and Southern Oregon coast is so beautiful, it's ridiculous.
If you're thinking about doing a road trip soon – consider this one.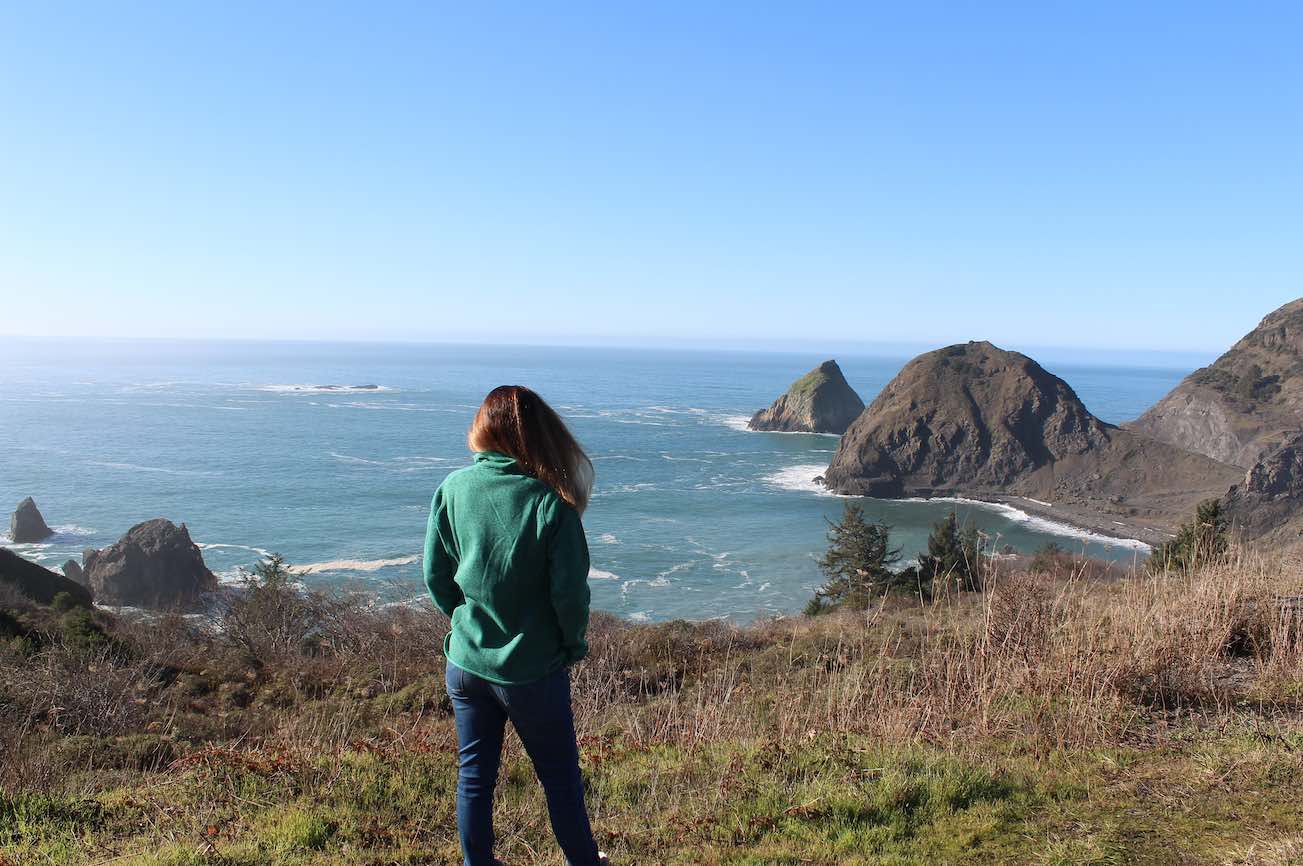 Our Road Trip Along the California and Southern Oregon Coast
My husband and I actually did this road trip as part of our honeymoon.
We got married in December and did this portion of the trip between Christmas and New Years Eve.
We live in the Bay area so we started the trip in Northern California.
We drove up Highway 101 from San Francisco and then cut inward at Eureka, CA.
The Weather Along The Coast
Even though it was December, the weather was amazing along the coast.
It was 50 degrees and sunny the whole time..UNREAL.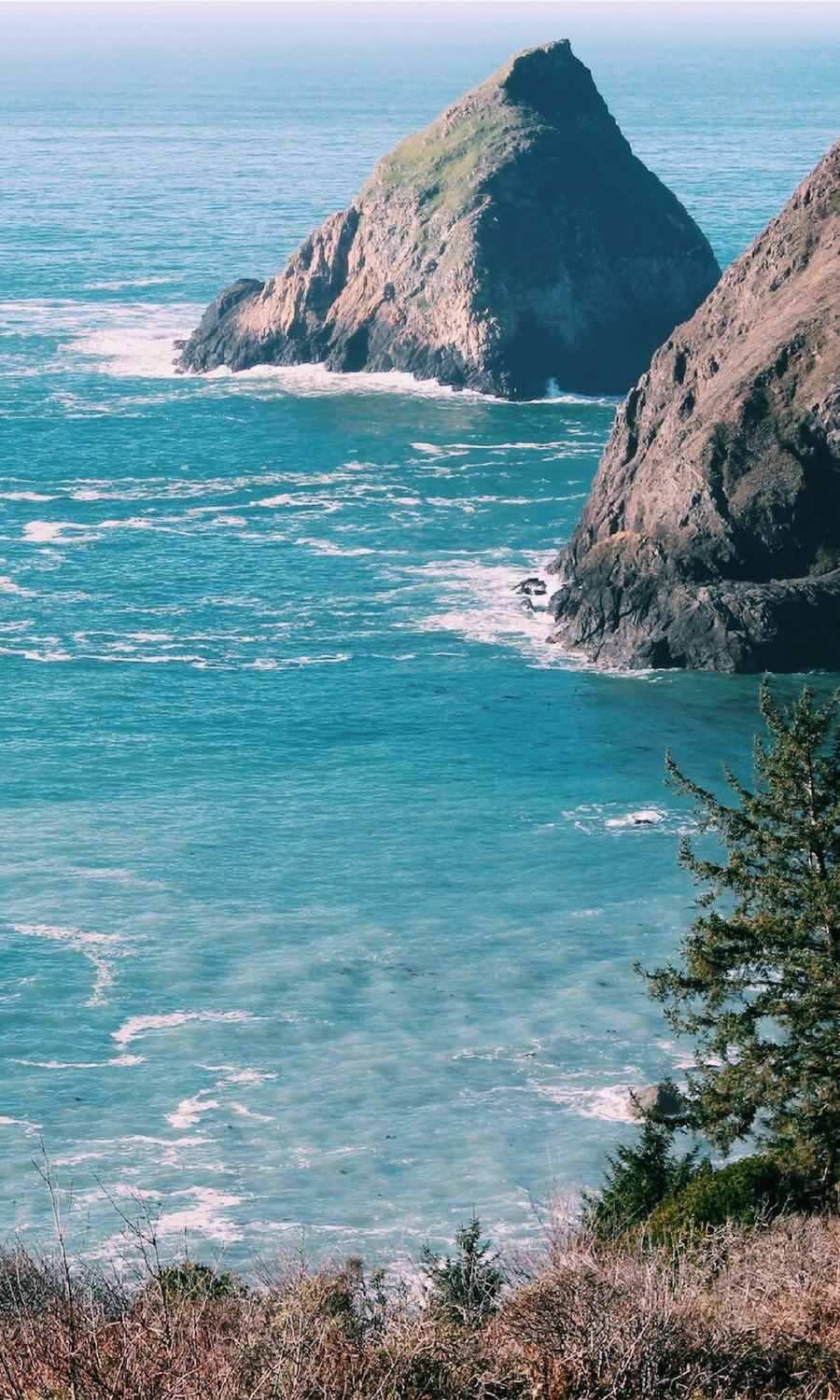 The Famous Drive-Thru Tree
Our first stop was the famous Chandelier drive-through tree in Leggett, CA.
Apparently there are multiple drive-thru trees but this was the first one we saw in Northern California.
It was $5 to go through the tree (and a little hokey) but you definitely can't do this drive and not drive through a tree, right?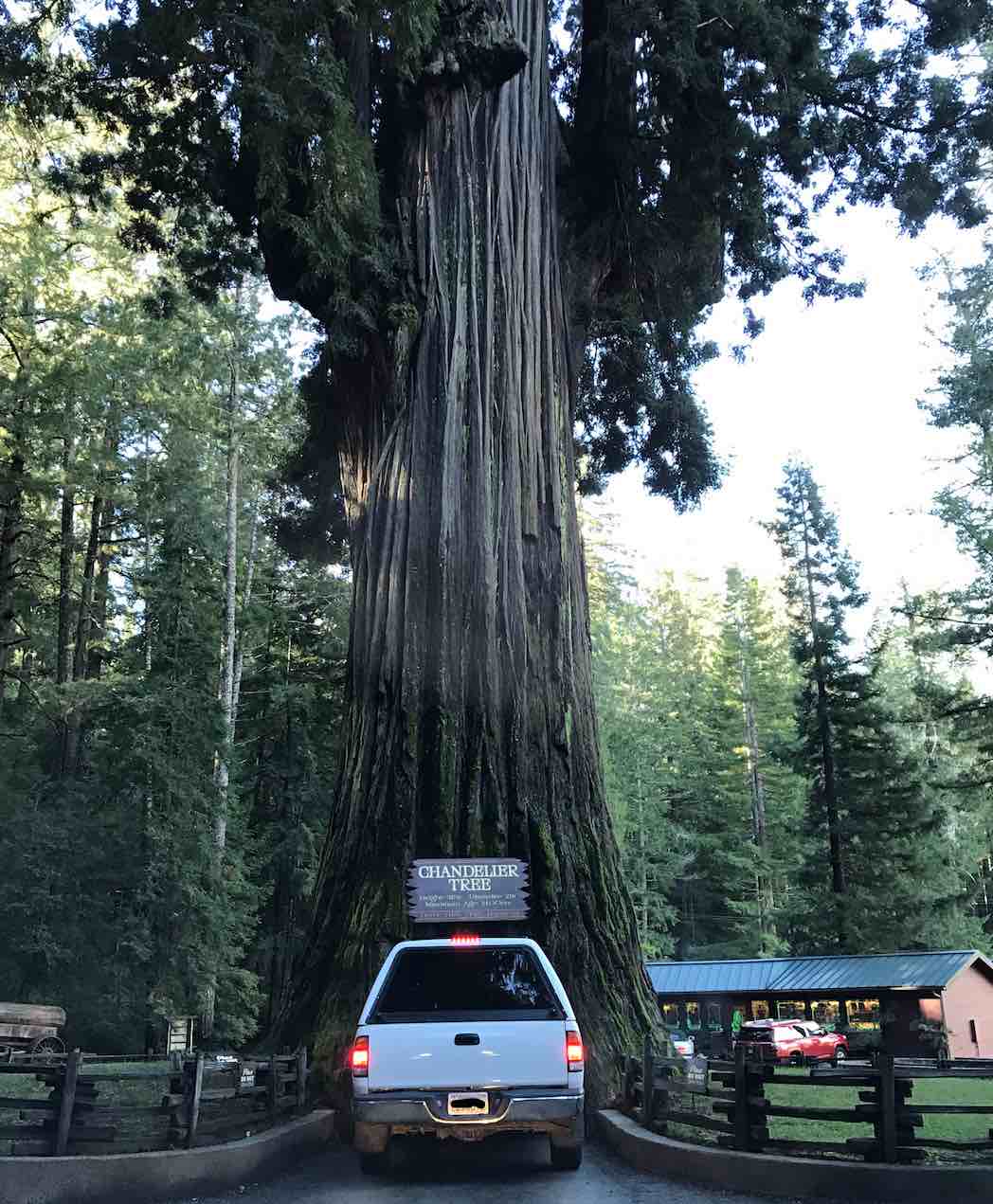 The Avenue of The Giants
Next, we drove the Avenue of the Giants which is a highway that winds through the towering redwoods of Humboldt Redwoods State Park.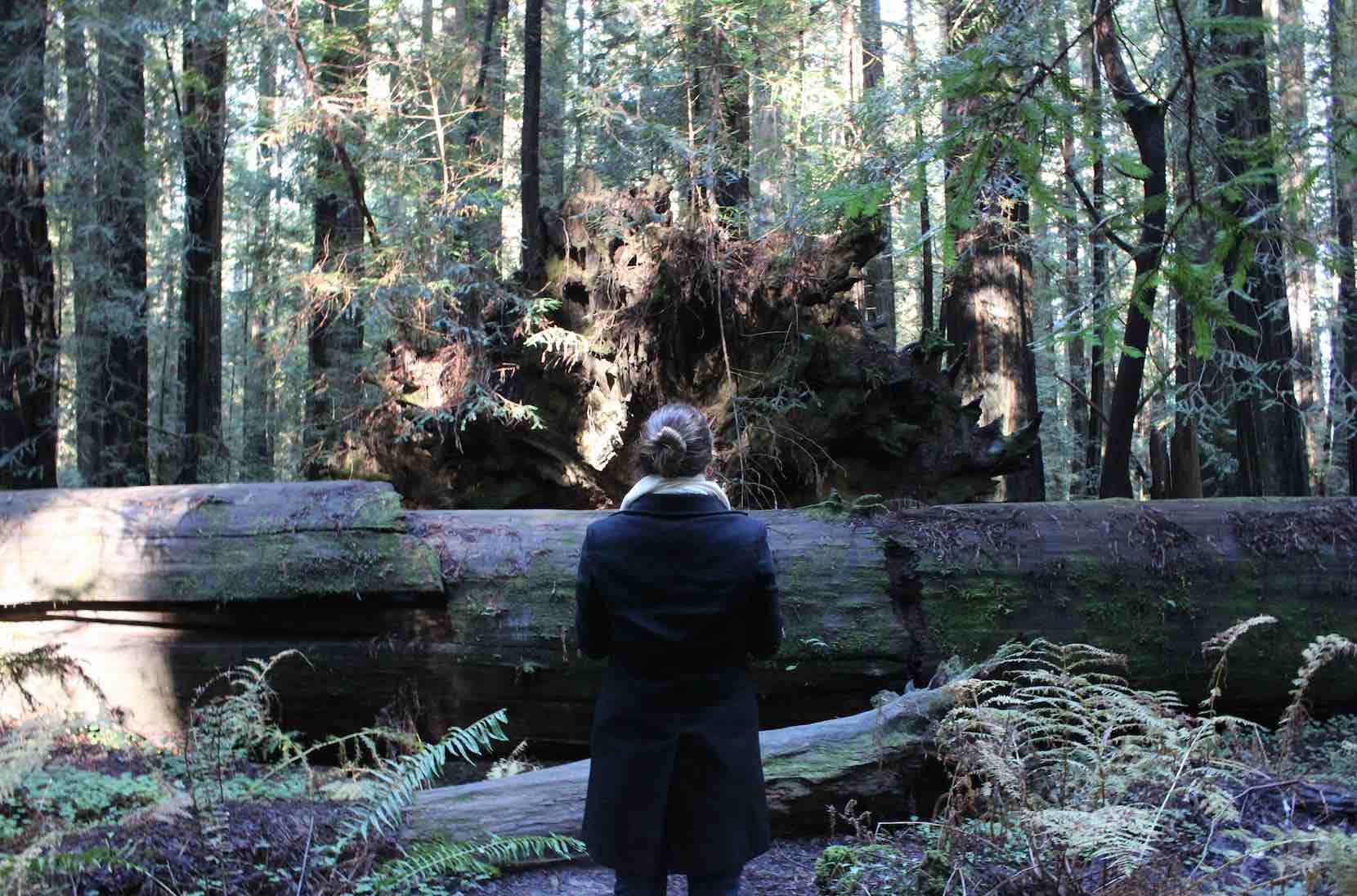 Be sure to grab a pamphlet at the visitor's station at the beginning of the drive.
The pamphlet provides some historical background and tells you where you can pull over.
We didn't stop at every stop in the pamphlet but we appreciated the information.
Founders Grove in Avenue of the Giants
I highly recommend stopping at Founders Grove, which is a small collection of massive trees along a flat path.
There is a small parking lot with bathrooms next to the path.
We didn't stay at Founders Grove too long because we needed to make it to our next stop in Oregon before dark.
The Southern Oregon Coast's Beauty
We LOVED LOVED LOVED the drive up the Southern Oregon coast.
We were weaving in and out of gorgeous forests and then back out along the spectacular coast.
It's a drive you need to do at least once in your life.
The Oregon coast looks a bit rugged which makes it that much more enchanting.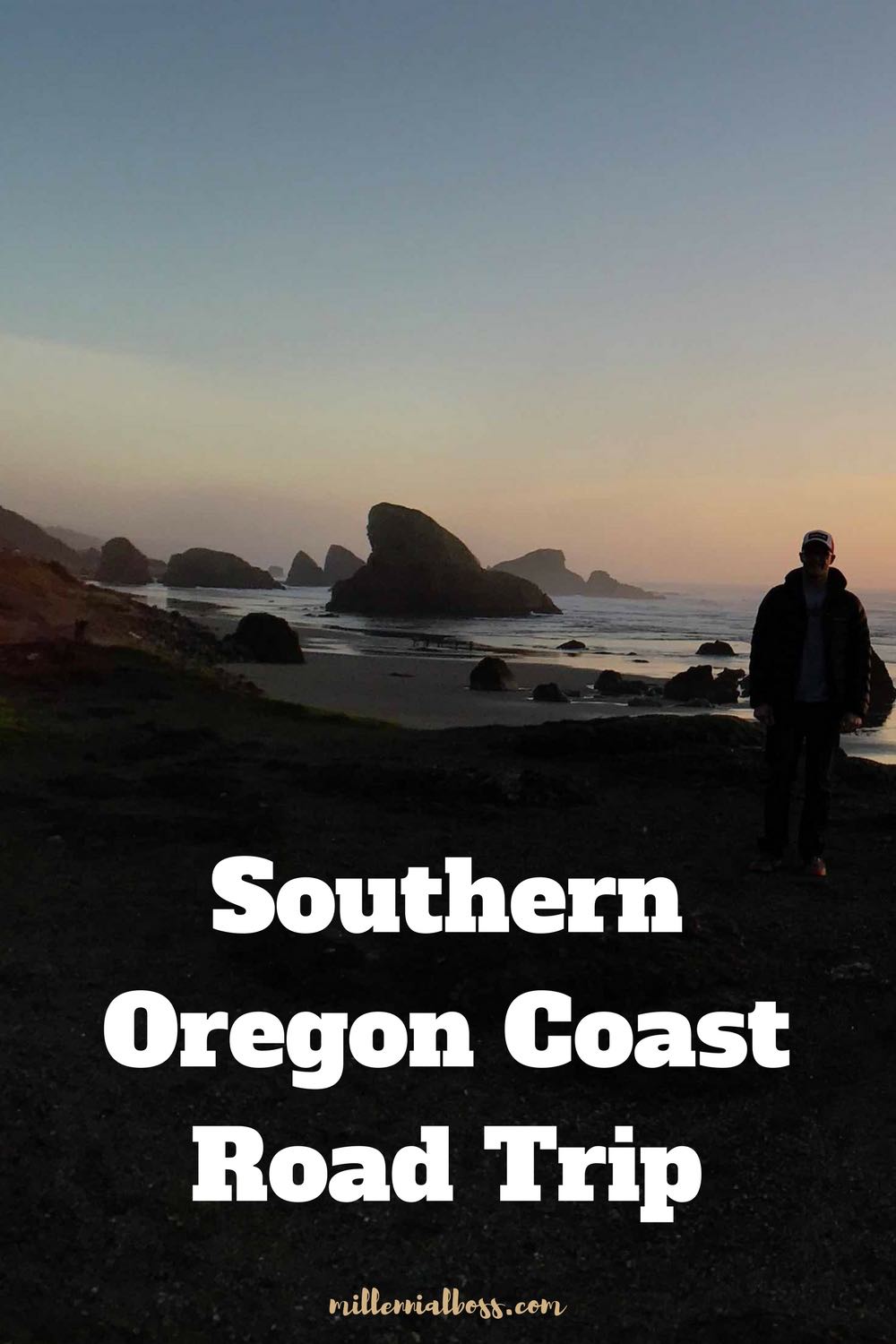 Tsunami Warnings Along the Oregon Coast
The Tsunami Warning Zone signs peppered along the drive freaked me out just a bit.
Didn't even know Oregon could have Tsunamis. You learn something new everyday. 
Don't worry – the whole drive wasn't a tsunami warning zone, just pockets!
We didn't worry about it and spent the whole time enjoying the beautiful coastal views and wildlife we saw along the way.
This view by Gold Beach, Oregon was gorgeous. I wonder if it's an everyday sight for the people who live in the area.
Where to Stay Along the Oregon Coast
The Tu Tu' Tun Lodge in Gold Beach, Oregon
I had been scouring Airbnb and hotel websites for days trying to find a good place to stay in either Gold Beach or Brookings, Oregon.
I then found another blogger's trip report about their coastal Oregon road trip.
The blogger mentioned that they had stayed at a standard hotel chain along the waterfront in Gold Beach but then were kicking themselves after they heard about the amazing Tu Tu' Tun Lodge from a friend.
My interest was peaked.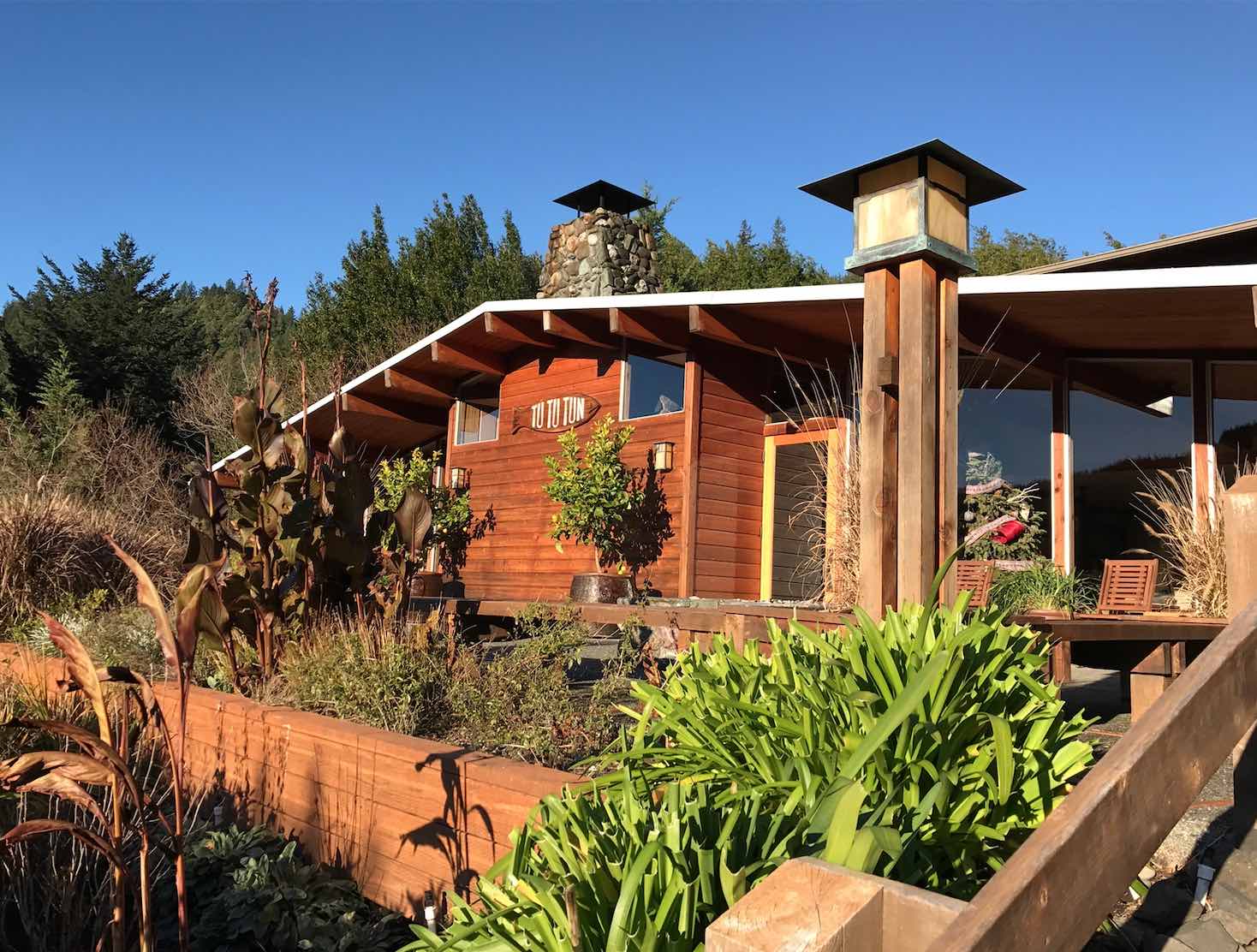 How to Book the Tu Tu' Tun Lodge
I tried to look up the hotel on the typical deals sites but I couldn't find it.
The lack of online presence (at least on the typical deals sites) made this elusive hotel even more appealing to me.
I ultimately found their website and was surprised to see that you can only book over the phone.
You rarely see that anymore. I was impressed.
We ended up booking one of the luxury rooms with a soaking tub on the balcony and a wood-burning fireplace.
We usually go for the cheapest room available at hotels but something about the Tu Tu' Tun Lodge made me want to book one of the nicer rooms.
I am soooooo glad I did!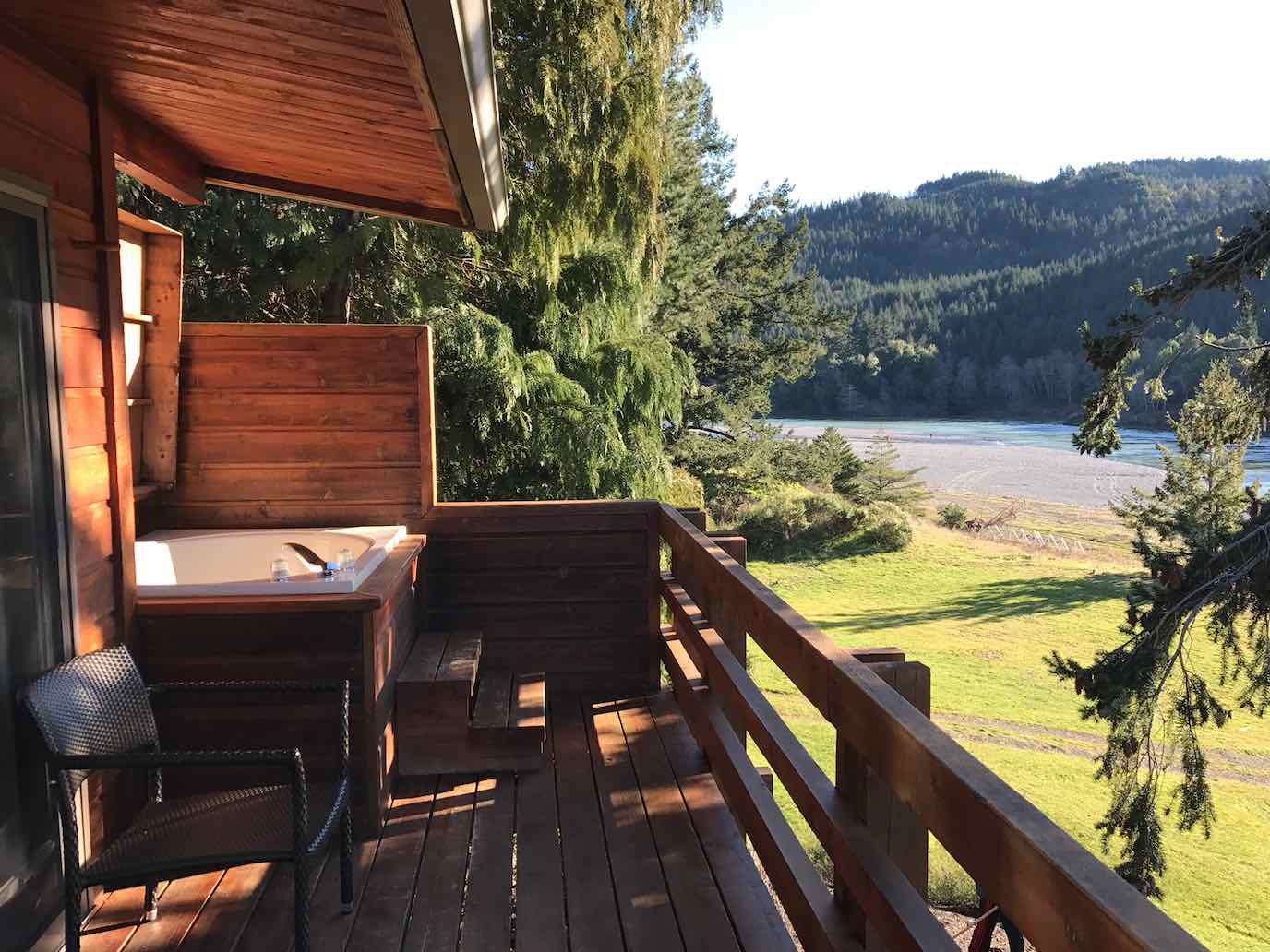 Tu Tu' Tun Lodge Review
The Tu Tu' Tun Lodge was situated right on the river with beautiful views from almost every room.
They offer a complimentary glass of craft beer or wine as well as delicious appetizers each evening. We felt a little guilty that we pigged out on the appetizers but the wonderful manager on duty encouraged it!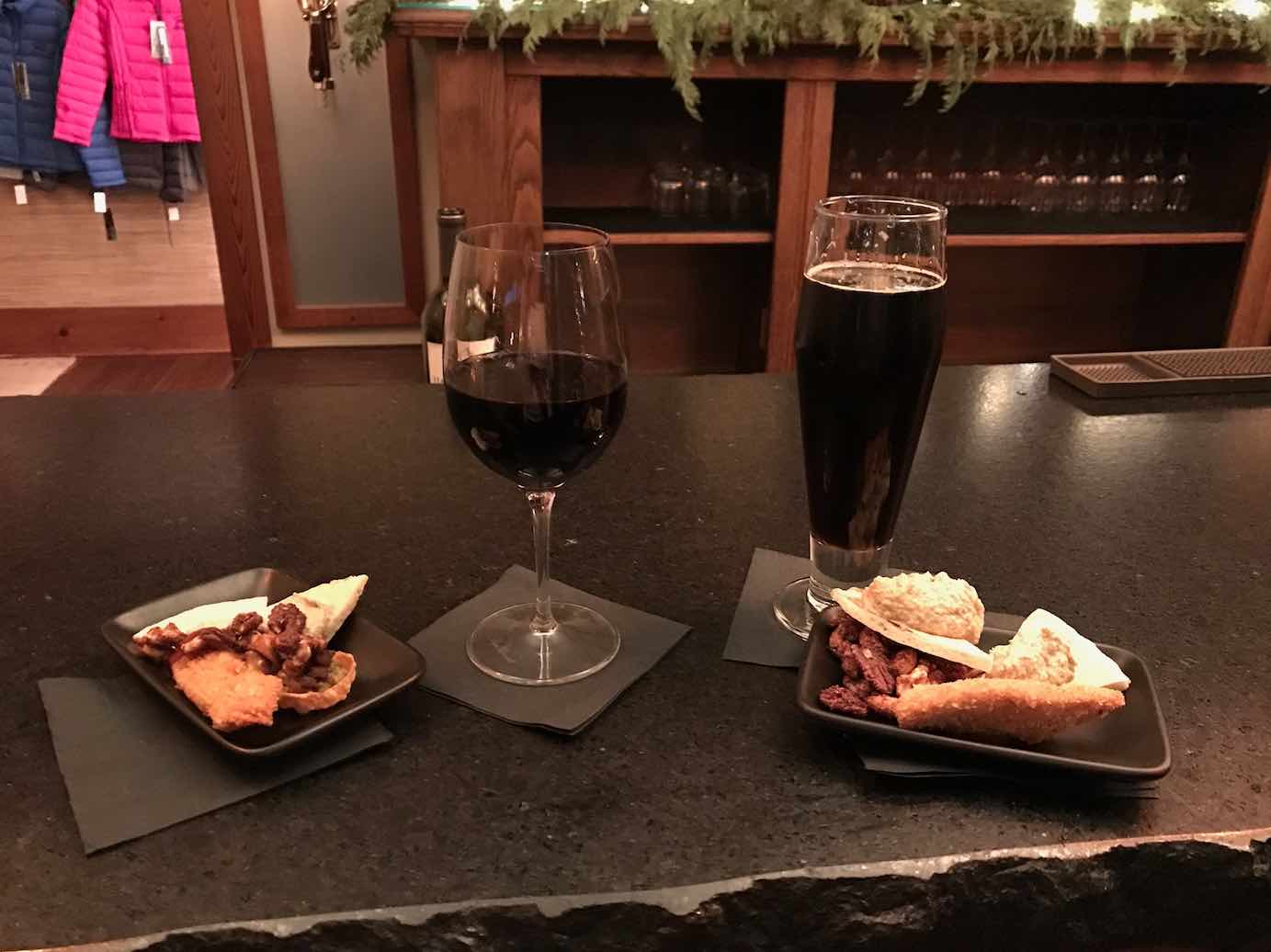 The Rooms at Tu Tu' Tun Lodge
The rooms are really cozy – like perfectly cozy. We put on our robes and hung out by the cracking fire.
The soaking tub on the balcony was amazing.
First of all, soaking tubs are way better than jacuzzis. Who needs jets when you can have peace?
Second, soaking in a warm tub under the stars, and hearing the rush of the nearby river is as relaxing as it gets.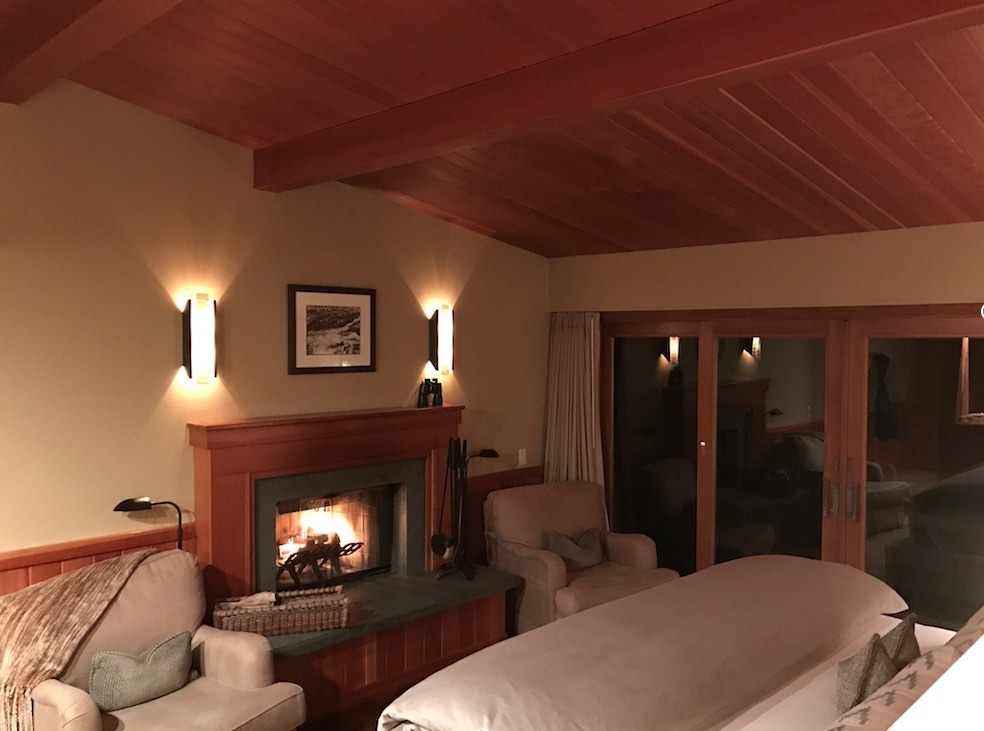 The Food at the Tu Tu' Tun Lodge
Breakfast was included in the cost of the room and was delicious.
The sausage was homemade and the coffee was really, really good.
We enjoyed the large communal tables and getting to know the other guests. It was pleasant and not forced.
Apparently in the summer, guests enjoy 5-course meals together.
We were bummed dinner service wasn't offered during the off-season.
We're definitely excited to come back and check it out.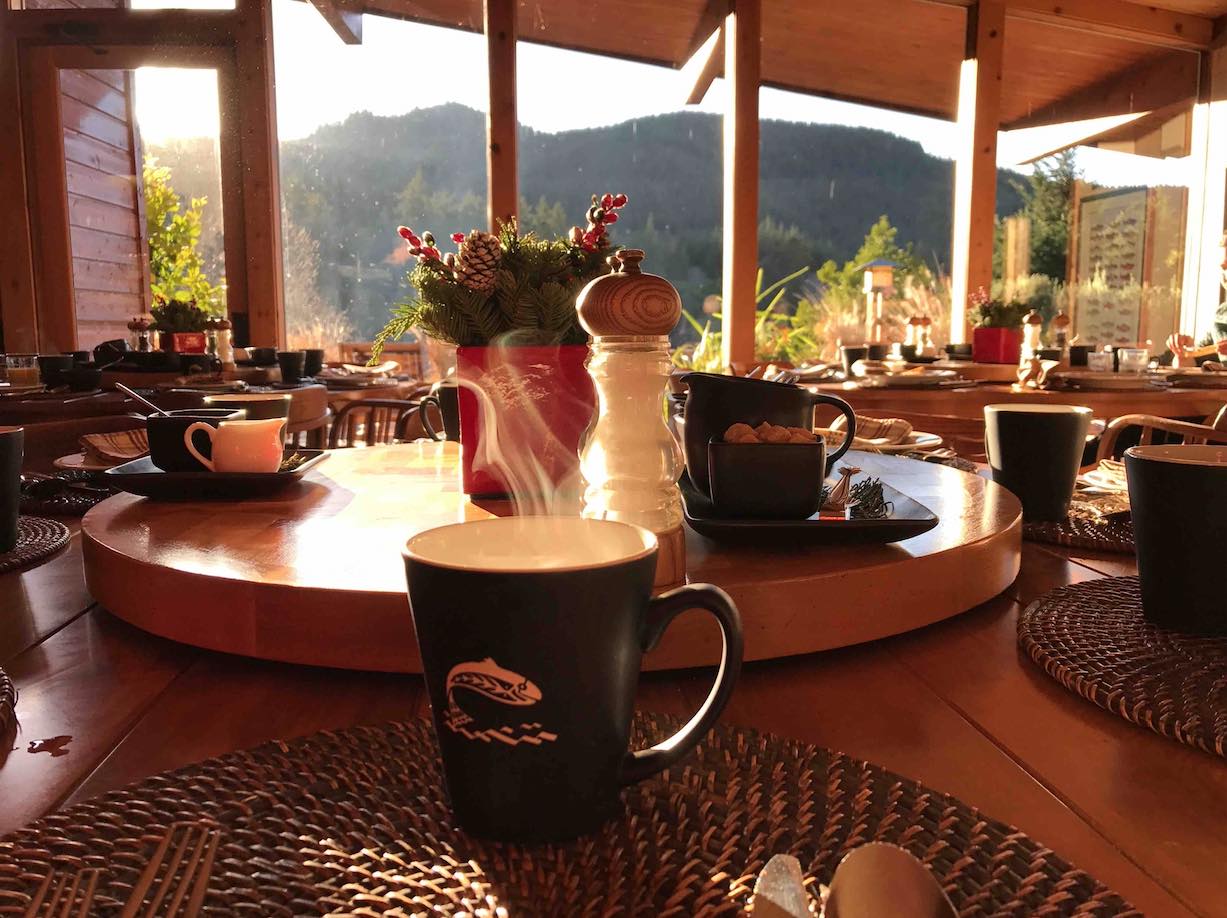 Battle Rock Park in Southern Oregon
After we left the Tu Tu' Tun Lodge, we headed north along the coast, stopping at Battle Rock Park in Port Orford.
The coastal views from this park are out of this world.
I highly recommend stopping at the park and walking down to the beach.
The Port Orford beach is a combination of driftwood and sand, meets forest, meets spectacular coastline. It's stunning.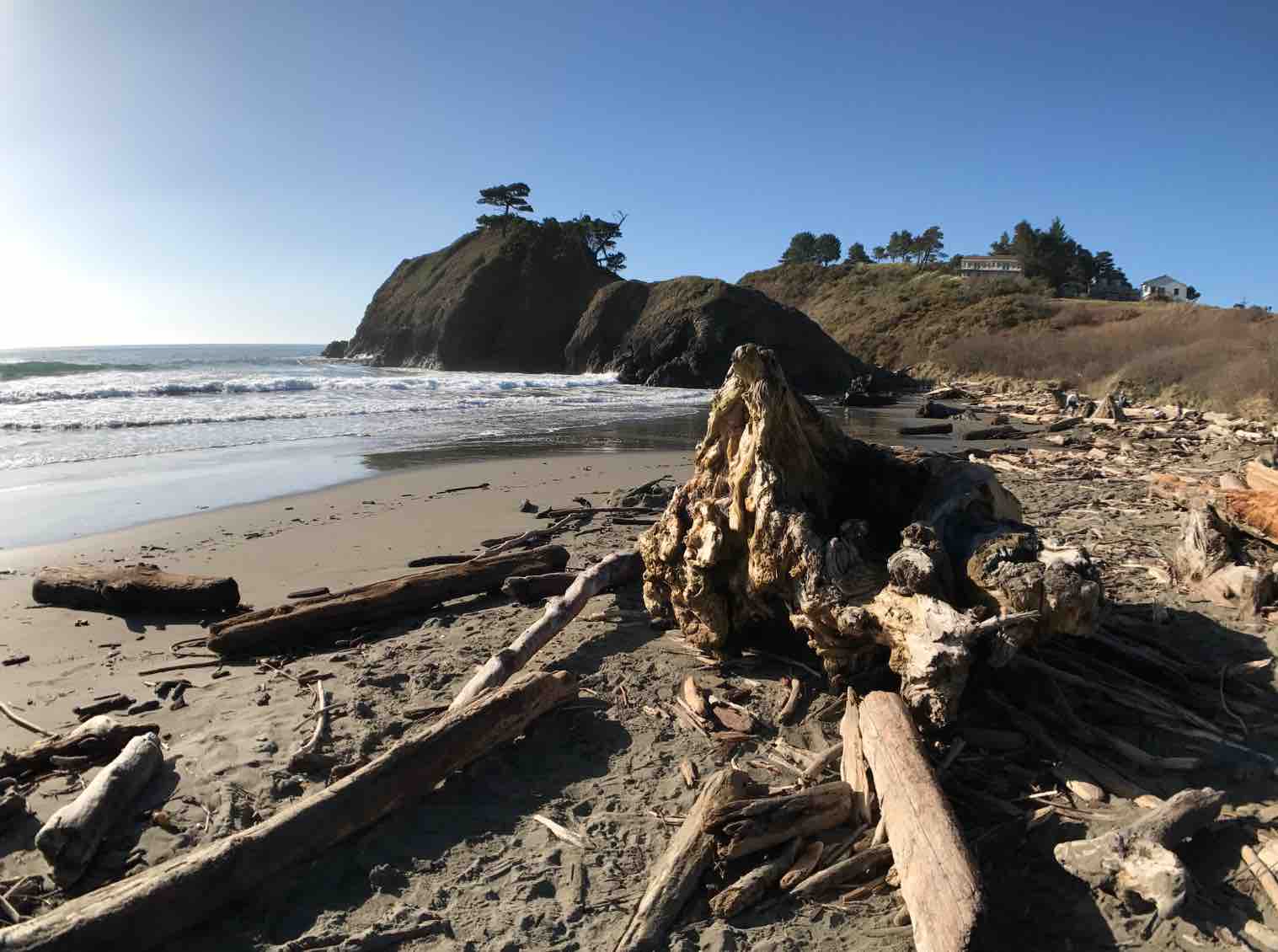 Our next stop was Eugene, Oregon so we eventually cut inward from the coast and headed East.
Stopping in Eugene, Oregon for A Night
We stayed at a cute little Airbnb in the artsy section of Eugene.
We try to stay at Airbnbs as much as possible on our trips because it's worth it to us to have a kitchen.
Most smaller Airbnbs have at least a hot plate but we were lucky that this one had a full set of burners!
Woo hoo! We found a local grocery store and picked up some meat and eggs.
We definitely enjoy saving money and eating healthier on our trips by skipping some restaurant meals.
If you haven't tried Airbnb yet, sign up using my link at get $40 off your first stay.
Things to Do in Eugene
Ninkasi Brewing Company
Our Airbnb was located in walking distance to Ninkasi Brewing Company, which was so good.
We are huge craft beer fans and lived in Colorado for almost five years (where we became craft beer aficionados).
Ninkasi Brewing reminded us of some of our favorite breweries in Colorado.
It's small and has a bit of a warehouse-y feel – but it also has food trucks and an intimate atmosphere.
Most importantly though, the beers are BOMB.
Definitely give it a try if you're ever in Eugene!
The University of Oregon Store
On the way out of Eugene, we checked out the University of Oregon bookstore and picked out some gifts for family members who are obsessed with the Ducks.
We're Ohio State fans but even we were tempted by some of the gear.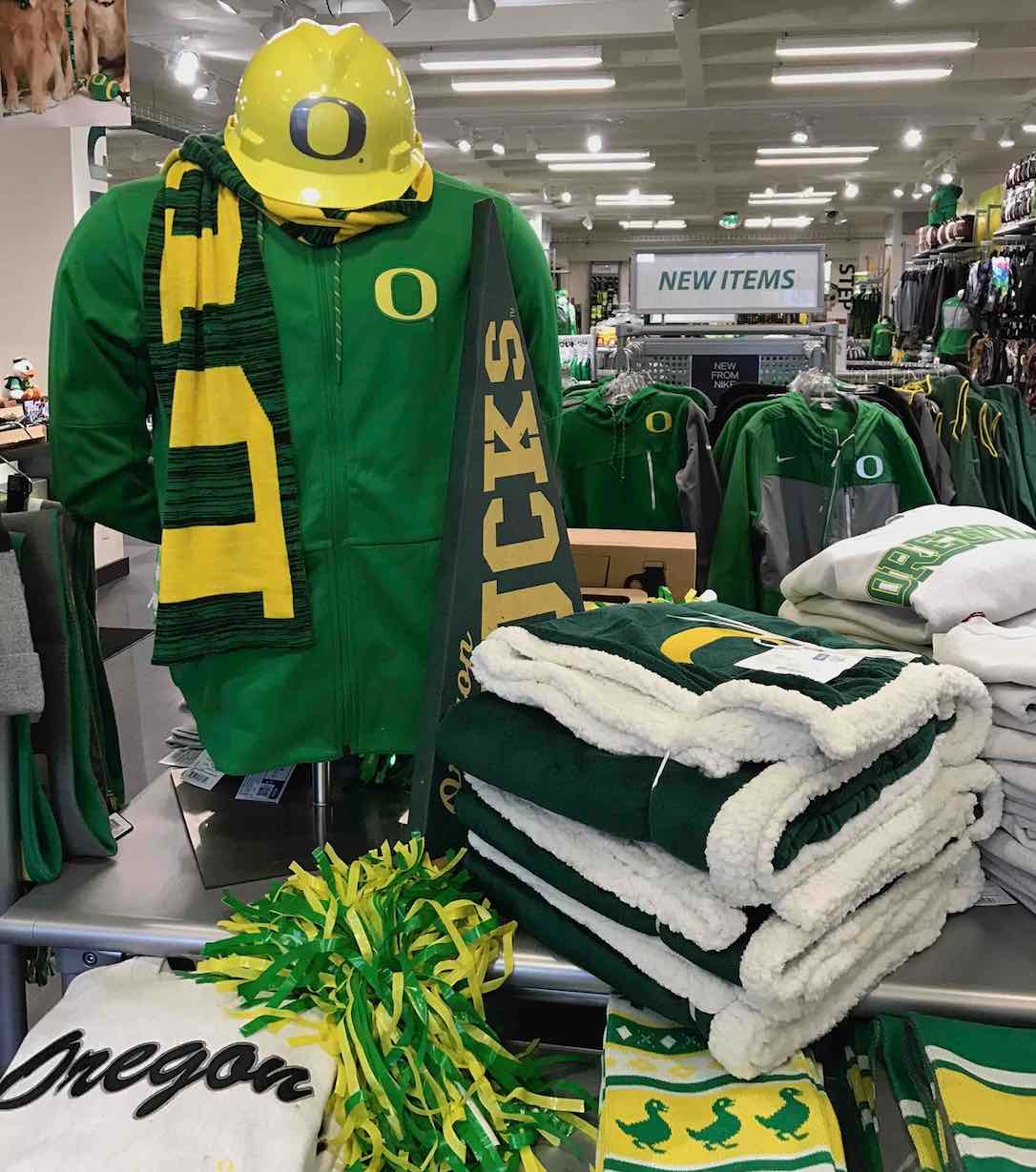 After a quick stay in Eugene, we were off to Portland for the conclusion of our trip.
Check out our Portland Trip Report for Nerdy Tourists and Grimm Lovers.
Have you ever done the drive along the Southern Oregon Coast? Any recommendations?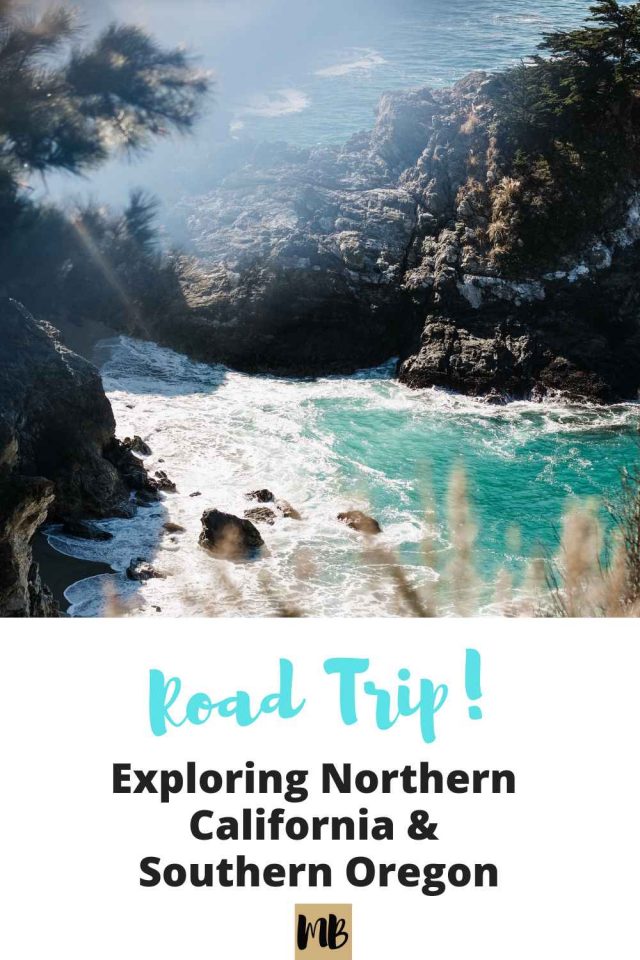 Latest posts by Millennial Boss
(see all)