I smashed my 2017 goal of making $18,000 in side hustle income this year.
My primary income stream was from blogging although I did sell on Etsy for most of the year.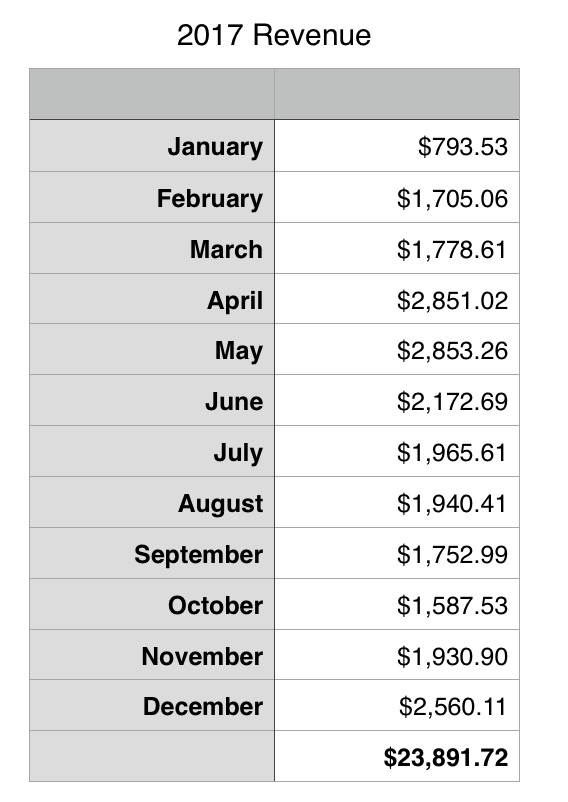 My goal with this extra money was to put it towards retirement.
I just opened a solo 401(k) with Fidelity and contributed over $5,000 to the account for my husband and myself.
I already have a 401(k) through my employer but a solo 401(k) is a way for small business owners to put more money away for retirement in tax advantaged accounts.
You can contribute up to $18,000 to all 401(k)s as an individual ($18,500 in 2018) but you can contribute an additional 25% of your business income "as the employer," so that is how I contributed the extra $5,000.
I already max out my 401(k) for myself through my employer's 401(k) plan.
It was pretty easy to open the account, although Fidelity is like most banks where you have to mail in the paperwork and the checks. Moooo.
The millennial in me struggles with that but it can't be avocado toast every day, right?
December revenue was up due to holiday spending.
As you can see, revenue went up in December. That is definitely due to the holidays.
I had a holiday gift guide that I wrote last year that picked up again in organic search traffic and on Pinterest.
The post didn't do as well last year, so it was nice to see it pick up this year.
I created a new, better pin for it this year so that helped.
I also buy my photos from Shutterstock now so that has made a huge difference in pin quality.
I pay nearly $100 per month in photos but I'm at the stage in my business that I can scale better with paid photos.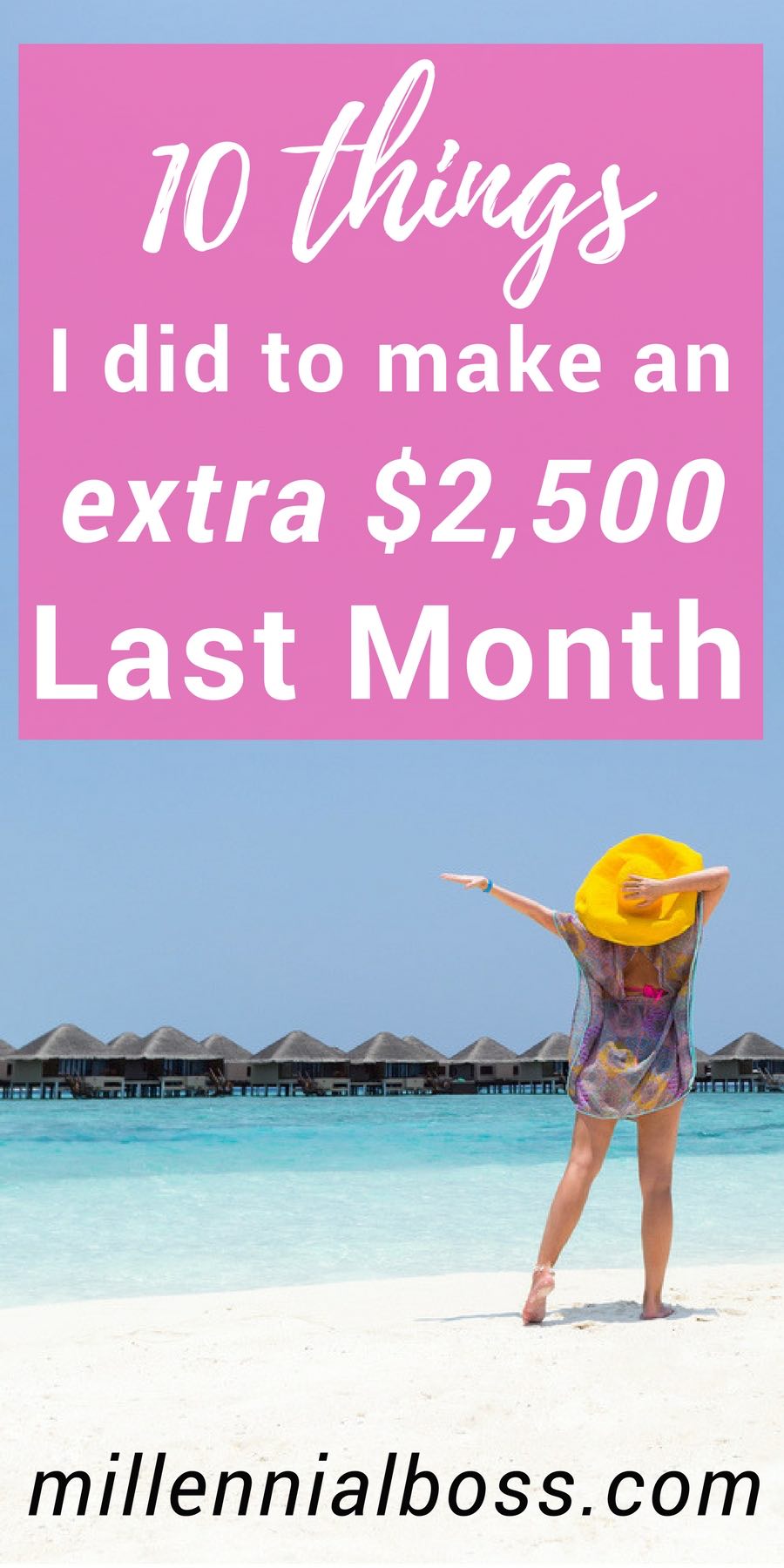 Are you following me on Pinterest? Follow me or request to join my group boards here.
My experiment with holiday gift guides worked.
I listened to a good podcast episode on the Simple Pin Podcast about holiday gift guides back in October and that inspired me to add a few more gift guides this year.
I created the gift guides in October and bought some Pinterest ads back in November, so they had some traction before December.
The gift guides definitely worked and contributed to the over $500 I brought in from Amazon and the display advertising revenue of nearly $1,000 for the month.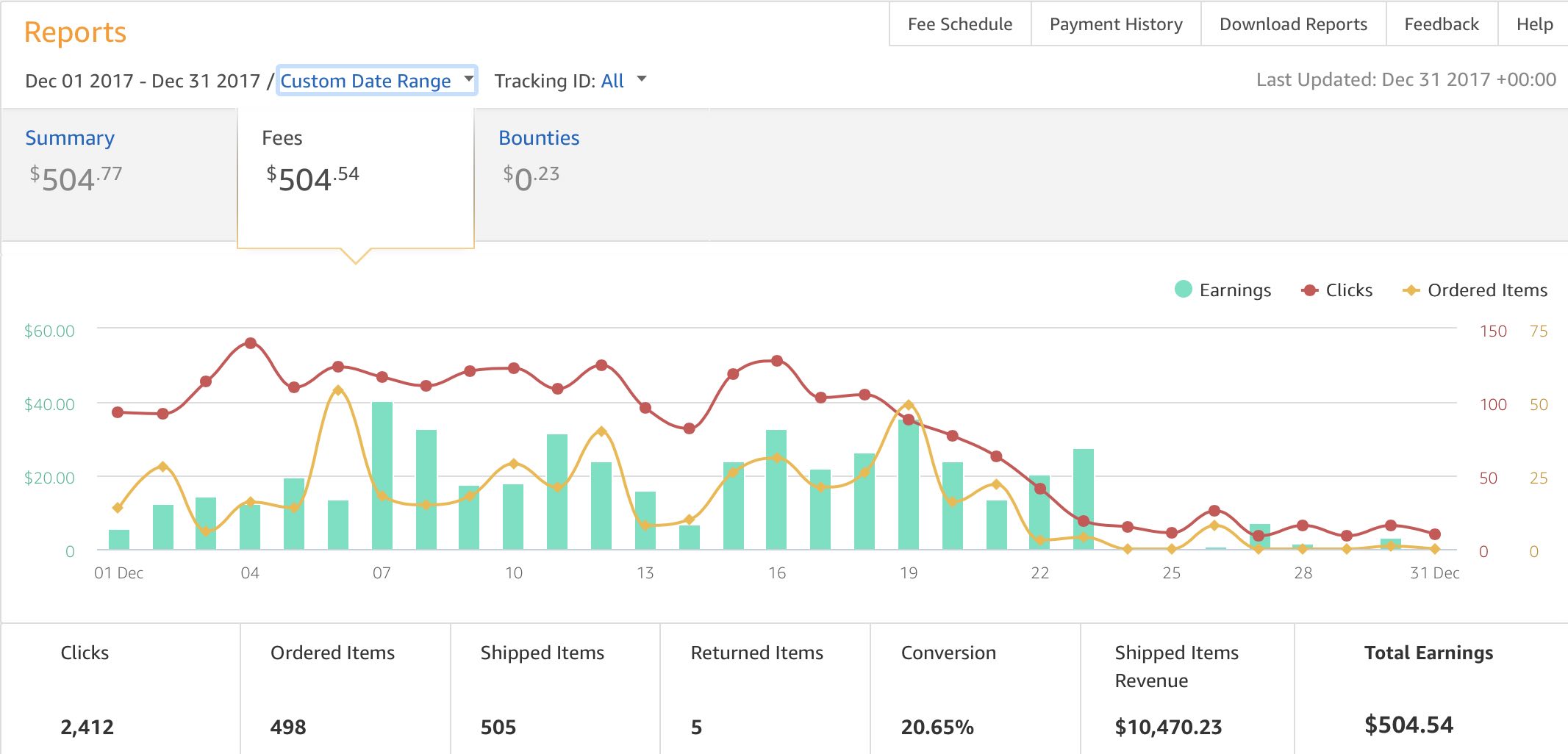 The key to making money on Amazon Associates is..
The key to the gift guide success was looking at Amazon Associates and experimenting with what products people liked and wanted to buy.
It is a waste to make a gift guide and have no one click and buy anything. That's not helpful to the reader nor me.
If I saw that people were liking a certain product, I included that product in all of my other gift guides.
This active strategy definitely increased my revenue.
If you'd like to know which product on Amazon was a hit this year, click here.
I'm not surprised that this product did well.
I bought it back in April for myself and also bought it again in December for a holiday swap I was doing with my family.
I actually have it in my backpack right now. The price is right and it's a good product.
If I had more time, I would have swapped out the items that weren't performing well on Amazon for items that people actually wanted to buy.
Next year.
Here is the list of items with a lot of clicks but no orders.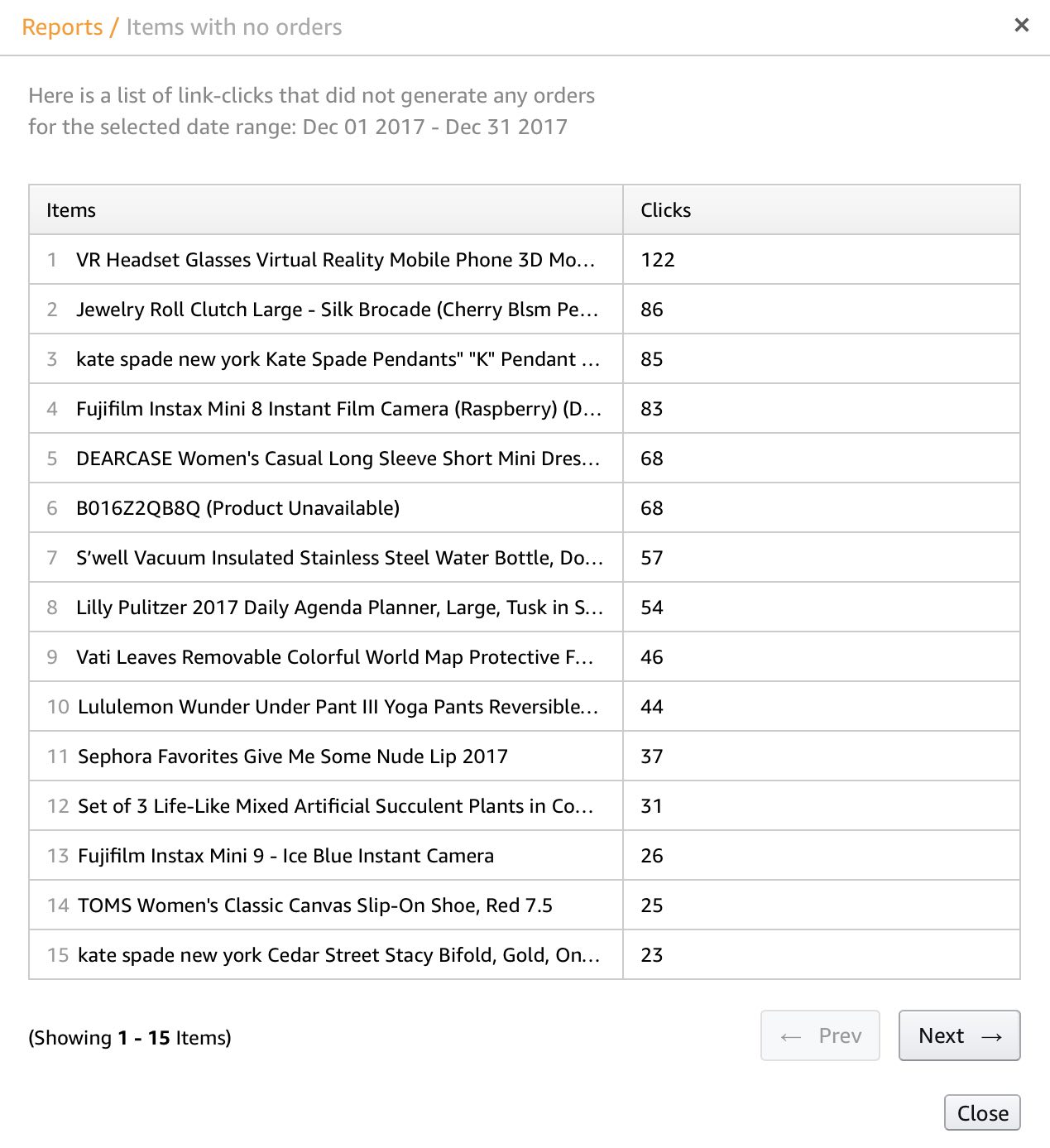 Related Posts:
Why You're Not Making Any Money on Pinterest
35 Bloggers Making $1,000 to $1,000,000 Online
Here is the breakdown of expenses and income in December.


Don't have a blog? Start one in 2018 with this step-by-step guide.
As for expenses, I would recommend that every blogger pay for the below:
I use all of these tools and more and they have been fundamental to growing my blog.
I would recommend that bloggers who plan to make money pay for the below:
My site was hacked in early 2017 and Sucuri cleaned it up for me in two minutes. I now proactively pay for website security, scanning and support through them and it is worth every penny.
I'm not a full-time blogger but I want to fiercely protect this income.
Thank you to all of my guest posters in December!
I appreciate everyone who wrote a guest post for me in December. THANK YOU!
I only wrote two posts myself in December. It was a busy month!
If you want to write a guest post on Millennial Boss, learn more here.
What isn't included in this income report?
I had a profitable Etsy business earlier this year but I got frustrated in the Fall and decided to put it on hold.
I really do recommend Etsy though. If you start an Etsy shop through this link, you can get 40 free credits.
I plan to pick Etsy back up again next year and add a digital downloads component inspired by Laura at I Heart Planners.
I also want to write a romance novel for digital download inspired by Money Penny.
If you're a regular reader, you'll know I have a podcast about financial independence.
The podcast has just under 100,000 downloads in the 4 months since we launched it. We're thrilled and loving every minute of it.
Podcasts are crazy expensive though. The burn rate on the podcast is over $1,000 a month.
Luckily, I have money from this blogging income to invest back into my other businesses and help them grow.
My co-host and I are chatting about ways we can take the podcast to the next level in 2018.
Check out the podcast and our amazing guests here.
Do you have any questions about this income report? Leave your questions and comments below.
More Side Hustle Income Reports: 2017
I also have a separate blogging email list where I share tips, tricks and my latest income reports. Sign up for it below.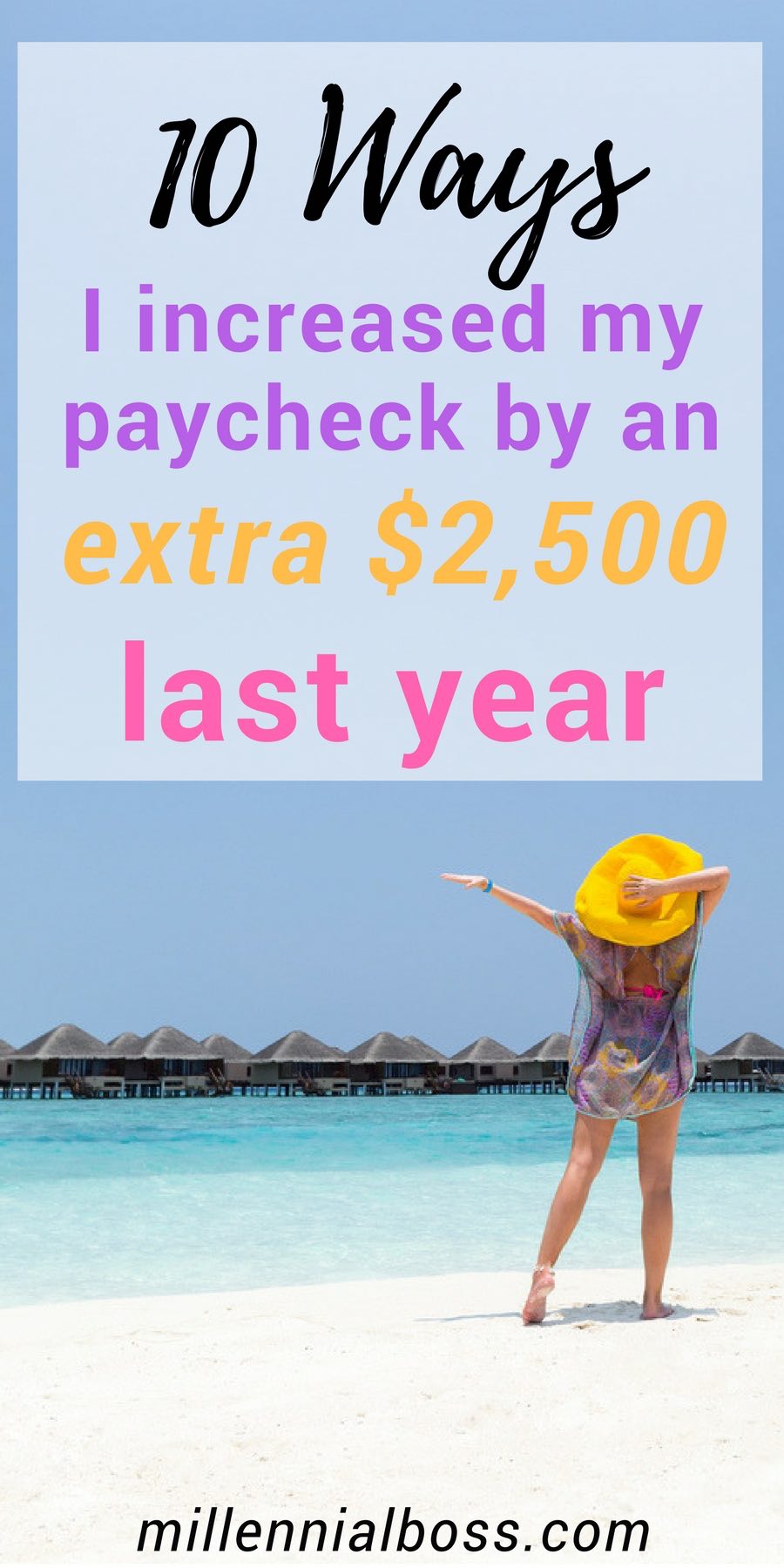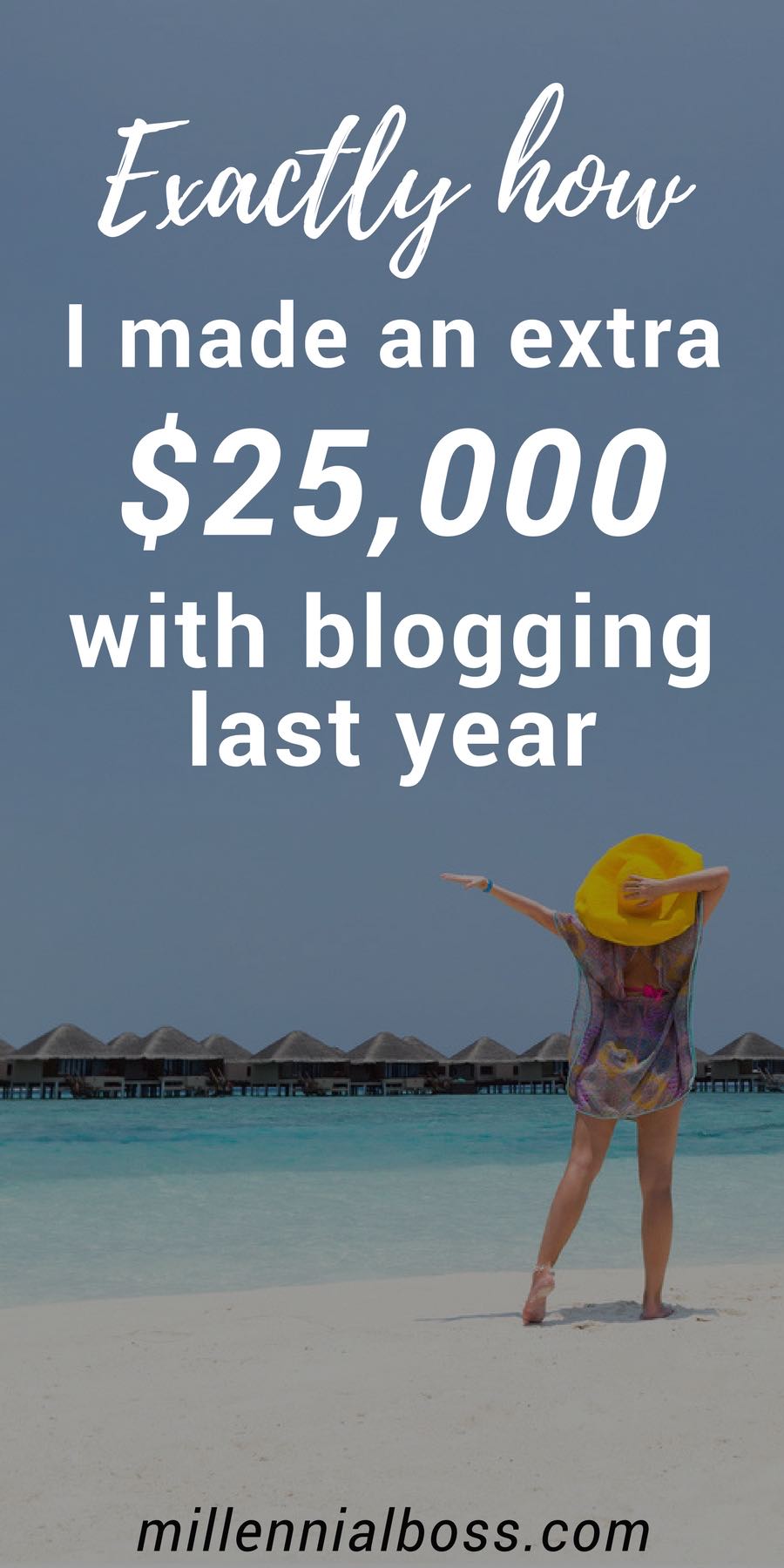 Latest posts by Millennial Boss
(see all)