If you're looking for a side hustle that pulls together your do-it-yourself skills and your creativity, look no further than a lip gloss business.
Is Selling Lip Gloss Profitable?
Selling lip gloss has three key things working in its favor.
First, startup costs can be low. Lip gloss startup kits can be less than $100 if you know where to look, and those kits come with everything you need to get your private label up and running.
Note that you'll pay more money if you're looking for higher quality products, but even then, the cost to profit ratio is reasonable.
Second, creating your own lip gloss is a relatively easy skill to learn. You don't have to pay for classes, and usually, you'll get it right on your first or second attempt meaning there's no wasted supply.
Third, the lip gloss business is a growing industry.
According to Grand View Research, the lip care industry reached an $820 million valuation in 2020. Grand View Research projects that the industry will jump to $1.17 billion by 2025. In other words, sales are trending up.
Why Is The Lip Care Industry Trending?
One of the reasons the lip care industry is growing is that people are looking for more variety.
According to the Grand View Research report, a couple of key changes are occurring in the industry.
For one thing, consumer demand is changing. People are now looking for natural components in their lip care products, including beeswax, essential oils, aloe vera extract, green tea extract, and shea butter, to name a few.
People are also looking for something more in their lip care products, such as sun protection.
Also, the market is expanding. Men are starting to look for personal care products, including lip care products.
These changes are things that you want to consider as you start to create and grow your lip gloss brand.
Homemade Lip Gloss Business Types
One of the great things about the lip gloss business is choosing to create a type of gloss that speaks to you.
Makeup brand L'Oreal has a breakdown of the types of lip gloss you can create for your brand, including:
Sheer Lip Gloss – Sheer lip glosses "…often provide a light wash of color, or are clear, making them perfect for topping off a lipstick that packs a more colorful punch."
Pigmented Lip Gloss – "Free of shimmer, but just as shiny as any other lip gloss, [pigmented lip glosses] provide bold color that isn't quite as long-lasting as a lipstick."
Shimmer Lip Gloss – "Packed with fine-milled shimmer, [the shimmer lip gloss] type of lip gloss was an early 2000s staple."
Glitter Lip Gloss – Glitter lip gloss is a little chunkier than shimmer lip gloss, but it also has a lot more sparkle.
Matte Lip Gloss – No shine, just a matte finish.
Things You Need To Start A Lip Gloss Business
Once you've decided what type of lip gloss you're going to create, it's time to gather the ingredients. The Naturally Handcrafted blog says you will need the following:
Grapeseed Oil or Olive Oil;
Coconut Oil;
Cocoa Butter (If you want a chocolate flavor to your lip gloss) or Shea Butter;
Beeswax;
Vitamin E Pills (Should be D-alpha-tocopherol Vitamin E which is natural);
Lip Gloss Tubes/Containers;
Mica Powder (Color will depend on what color you want to make your lip gloss);
Essential Oils (Scent will depend on what you want your lip gloss to smell like).
You may also want a double boiler, though you can also use a glass measuring cup and a pot of water to get the same result.
Naturally Handcrafted also has a recipe and step-by-step instructions to help get you started on your lip gloss journey. You can find it here.
Create Your Own Lip Gloss Line
Now that you have your lip gloss made, you're ready to create your brand.
Possible Names For Your Lip Gloss Line
The first thing you need to do is come up with a name for your lip gloss brand. If you're stumped, there is plenty of help out there.
The marketing brand agency Soocial brainstormed and created a list of 469 potential names for a lip gloss brand. While some of the names may already be taken, you're sure to find one that you love.
The site Biz Name Wiz has created a list of more than 1,000 other potential names.
When you find a name you like, Google it. If no one has it, snag it for yourself.
Legal Requirements For Starting A Lip Gloss Line
The Food and Drug Administration (FDA) is the federal agency that oversees the cosmetics industry. While you are not required to register your lip gloss line with the FDA before putting it on the market, you must work within the FDA's guidelines.
Guidelines include making sure that your cosmetics are unadulterated and are not misbranded. They must be appropriately labeled, with all of the ingredients listed. If you add color additives to your the additive must be FDA approved, and you must use it as it was intended.
The FDA has pulled together a Q&A for people looking to sell homemade cosmetics. I suggest you read it before you start labeling and selling your products. You can find it here.
Do I Need A Business License To Sell Lip Gloss?
In addition to the rules put in place by the FDA, you also need to take into account the basic business needs of your new cosmetic line.
For example, do you need a business license? Some states will require you to have a business license while others will not. Usually, the answer depends on whether or not the state collects sales tax.
If you need more guidance, I looked into the issue in this post here.
Do I Need Insurance To Sell Lip Gloss?
The blog Modern Soapmaking has tackled this issue. While, the site specializes in soap, it's also dabbled in lip gloss and balm as well. The bottom line, you need product liability insurance.
"Product liability insurance protects you from claims made against you as the manufacturer and seller of your products, including soap, lotions, lip balm, and more. It's a common misunderstanding that if you formulate your products correctly, you don't need product liability insurance because nothing can go wrong," writes Modern Soapmaking.
Get insurance. Don't stop your business before it starts going.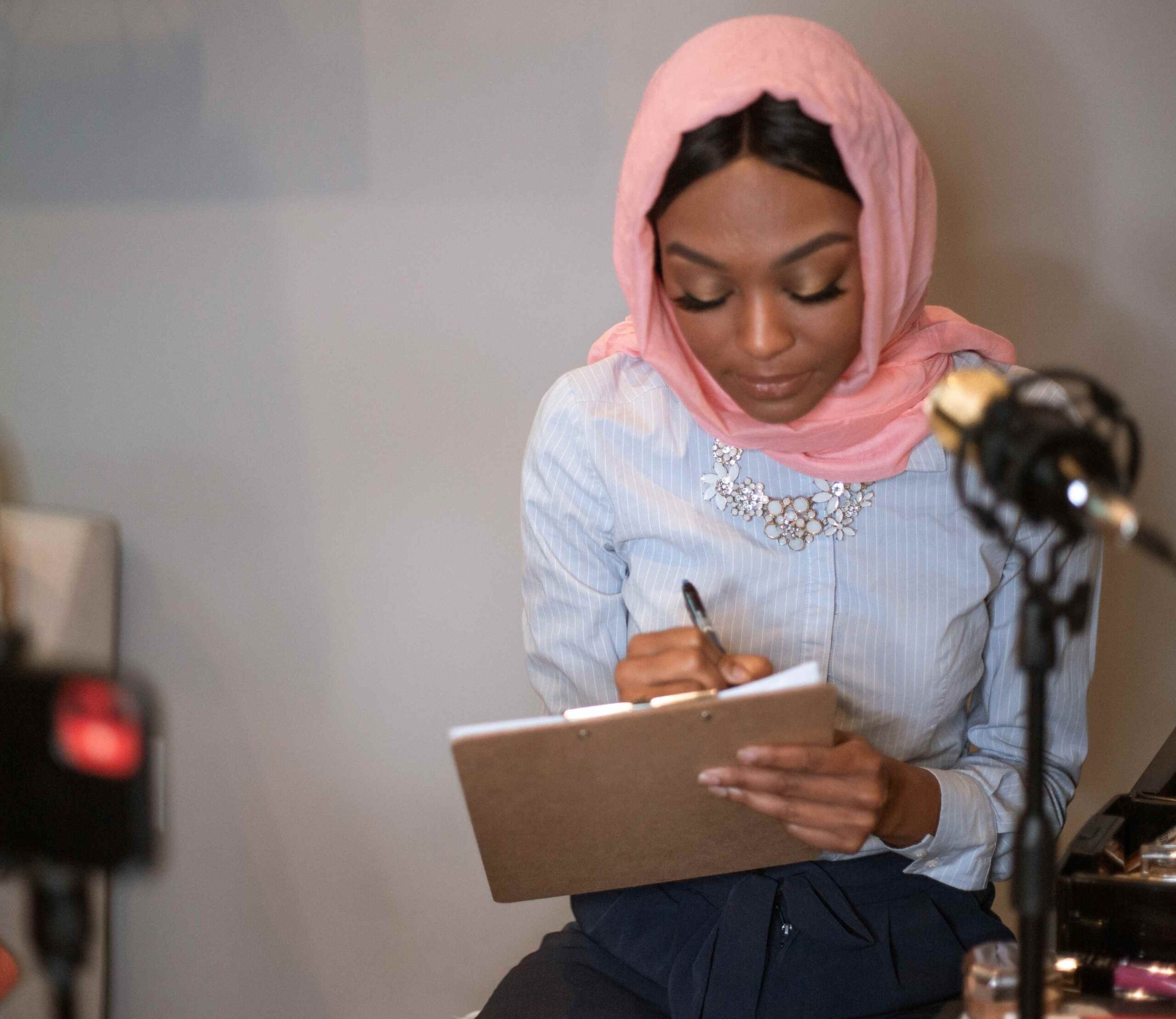 Branding Your Own Lip Gloss Line
With the legal all sorted out, you now need to consider branding your lip gloss business. You need to create a logo that people will associate with your business.
You will also need to create stickers that you will apply to your lip gloss. These stickers will include your company logo, all of the ingredients in the lip gloss as well as other requirements from the FDA. Again, if you have not read the FDA Q&A, read it!
You can find it here.
Where to Sell Your Homemade Lip Gloss
With your lip gloss all packaged and ready to go, you now need to find some customers.
Locally
You can choose to sell your lip gloss locally. That means you visit local beauty shops, talk to fellow crafters and attend local events to get the word out about your brand.
The benefit of selling locally is that you're building a grassroots effort. You're meeting personally with your clients and you're getting immediate feedback on your brand and its products.
The downside is, building a brand like this takes a lot of time.
Online
Your other option is to sell your products online. For a little extra, you can create a website and an online store and then market your brand through social media such as Facebook, Instagram and Pinterest.
If you're not sure how to get a shop started online, then turn to a ready-made marketplace like Etsy to sell your products.
Hybrid
There is also the hybrid option, which can offer the best of both worlds, but also requires more work for you as the small business owner. You can create an online shop, but also attend local events to get the word out about your product.
Conclusion
Whether you sell online, locally or both, a lip gloss business can be a very fulfilling and profitable side hustle.
Your own lip gloss line does not cost a lot of money to start and it's fairly easy to learn. As you get better and your sales increase, you can increase your production to match.
Like many of the small businesses we feature a lip gloss business can be as much or as little as you want. It all depends on how you fit it into your lifestyle.
Related Posts:
Best Etsy Shop Ideas
How To Sell Digital Wall Art On Etsy


Latest posts by Erika Towne
(see all)