It's time for another side hustle income report!  I just published January's report, where I made $2,233, so this update will be short and sweet.
Let's start with Etsy – $0 (but more coming!)
I launched my Etsy Mastermind last month with my wonderful podcast co-host Gwen of Fiery Millennials.
I'm CONVINCED that I can kill it with my digital download idea.
I hope that next month I can report income from that venture.  We kick off the mastermind mid-March and I can't wait to build my business with our listeners.
I spent all Saturday researching ideas and other sellers in this space are doing really well.
I still haven't taken my shop off vacation mode but once I add the new product, I will.
We're not accepting any more people into the mastermind unfortunately, but if you want to learn more about it and the podcast, click here.
Rental Income – $30
It feels nice being cash flow positive again.
Our tenant signed the lease and he's extended through mid June.
I got an online quote for refinancing through LendingTree and was SHOCKED by how low the rate was.
For some reason I thought that rental property rates would be over 4% but I was quoted under 4% (actually around 3.5%).
That was a game changer for my husband and I.  We're actually thinking of refinancing, knocking off the PMI and maybe keeping the house as a rental.
We'll see if that changes in a few weeks.
We don't really have to start making moves until April.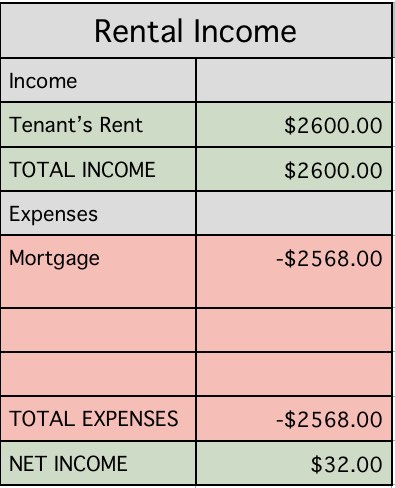 If only I was cash flowing a little better..
I'm still dreaming of buying a small plot of land for a tiny house (and by dreaming I mean I'm on Redfin every single day looking for it).
Check out this episode of FIRE Drill, with Kristie Wolfe, about how she built a treehouse in Hawaii, Hobbit house, and Tiny house specifically for Airbnb income. #goals.
Blogging Income – $1,364
Blogging income is down this month and that's OK.
I truthfully didn't put as much time into the blog as I did my other ventures (especially the podcast – we recorded two months in advance in February and now have episodes recorded through end of April!)
I did have consistent traffic to Millennial Boss in February (nearly 50,000 page views which is great!)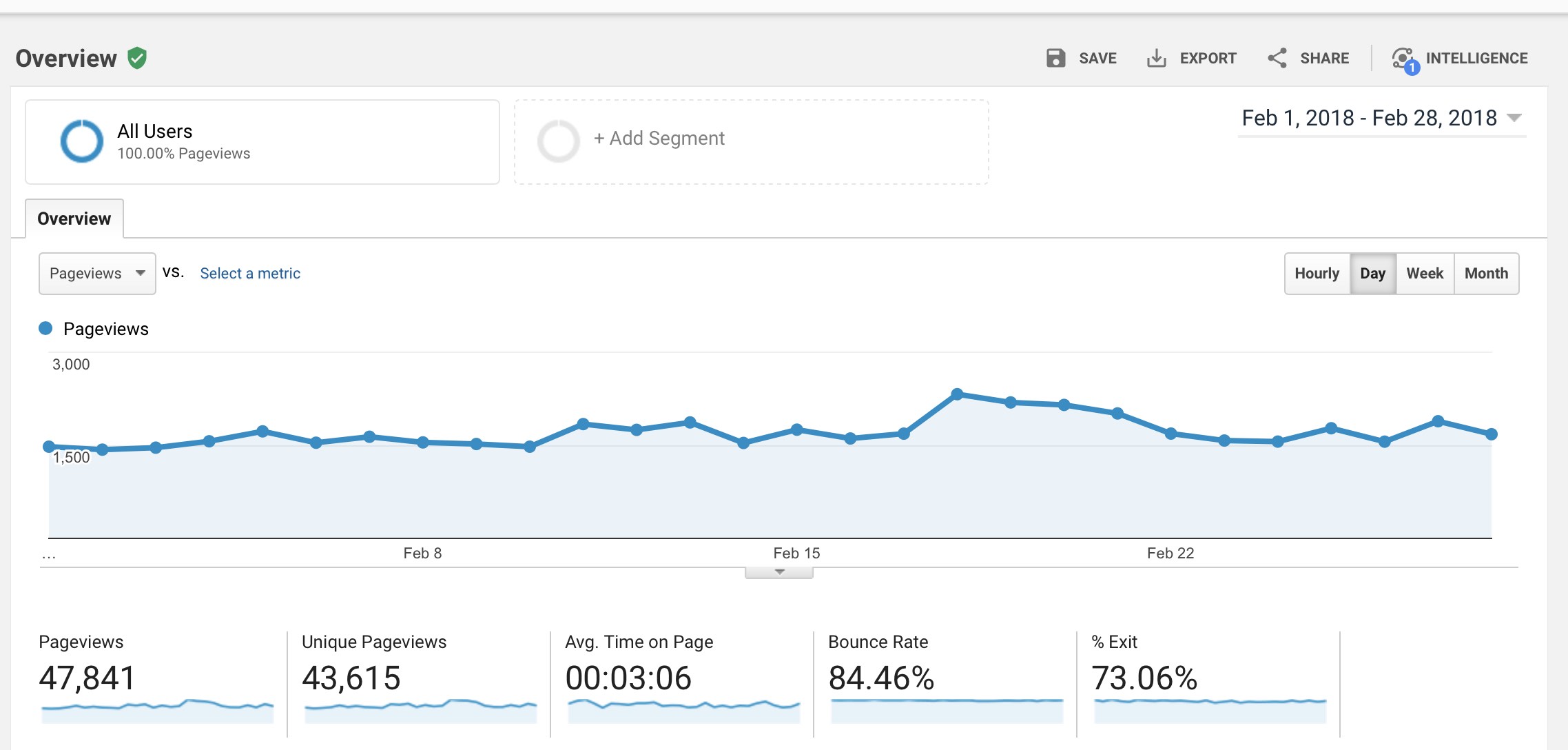 If you are new to the site, welcome!
This is a financial independence blog but I post about everything from debt payoff  to career hacking strategies to wedding hacks to passive income reports such as this monthly series.
Truthfully this blog isn't passive income (as evident from this month's income report which shows that a bit of blog neglect leads to lower income for the month). I did make $1,300 though with little effort on the blog, which is pretty good.
I'm inspired by Tim Ferriss's book 4-Hour Work Week which is why I publish these reports and why I experiment with online income in the first place. It's a fantastic book written over 10 years ago but the strategies are still super relevant today.


If you want to learn how to get started with blogging, start here.
If you are already a blogger and want to promote products, start by signing up to be a publisher with FlexOffers.
Display revenue was consistent again this month (due to the high page views).

I was pumped to see that I recommended Sucuri to someone, which is what I use to prevent my site from getting hacked (proactive scanning and monitoring). It also offers cleanup and protection if your site does get hacked, which happened to me one year ago and it was the best money I ever spent (on the blog of course).
What I would have done if I had more time.
I think many bloggers who have been around 2-3 years reach a point where they know more than they have time to execute (especially the ones that work full-time).
I have a backlog of things that I know would have immediate impact on my blogging income but unfortunately I don't have the time right now to do them.
I'm focused on my day job, which I am LOVING right now, and the podcast/mastermind.
I still want to be helpful in this income report though, so including this section:
Here is what I would do if I had an extra 3 hours:
I would go through my top 5 posts that drive Google traffic and update the posts to be more relevant
I would see how many minutes people spend on the posts and make improvements, and then measure again after 30 days. Beyond time on page, I would also optimize for affiliate income.
I have a post such as my moissanite engagement ring story, which gets tons of traffic from Google but earns little affiliate income (down from a few months ago when I was earning a small amount of income). I think I should update the links and maybe link to the exact stone I bought. That would provide value to readers (who often ask me in the comments which one I bought and who would feel more comfortable skipping the diamond if they had an exact recommendation, and it would help me since I would get a small advertising fee).
I would also update my wedding DIY Fifty Flowers review post for a better Pinterest image and update the headings for better organic SEO traffic. I would see what people are searching related to the topic in Google via auto-complete and make those the H2 headings. I would also change the title since I used Fifty Flowers and LOVED them. They were super cheap and beautiful.
Last, I would see what posts rank on the first page of Google for these topics and see what makes them so relevant and helpful to readers. Maybe I am missing something important or don't cover enough.
If you are a blogger, check out this podcast episode:
Erik from the Mastermind Within has a new podcast and he interviewed me about my Pinterest strategies! I get thousands of visitors per month to Millennial Boss from Pinterest and shared all of the details with Erik.
I talk about specifically how I improved mine in detail in this episode.  If you are struggling with Pinterest, it might help you.
If you are not a blogger, check out his other episodes. He has some great interviews so far on this podcast and I look forward to seeing it grow!
What else is going on?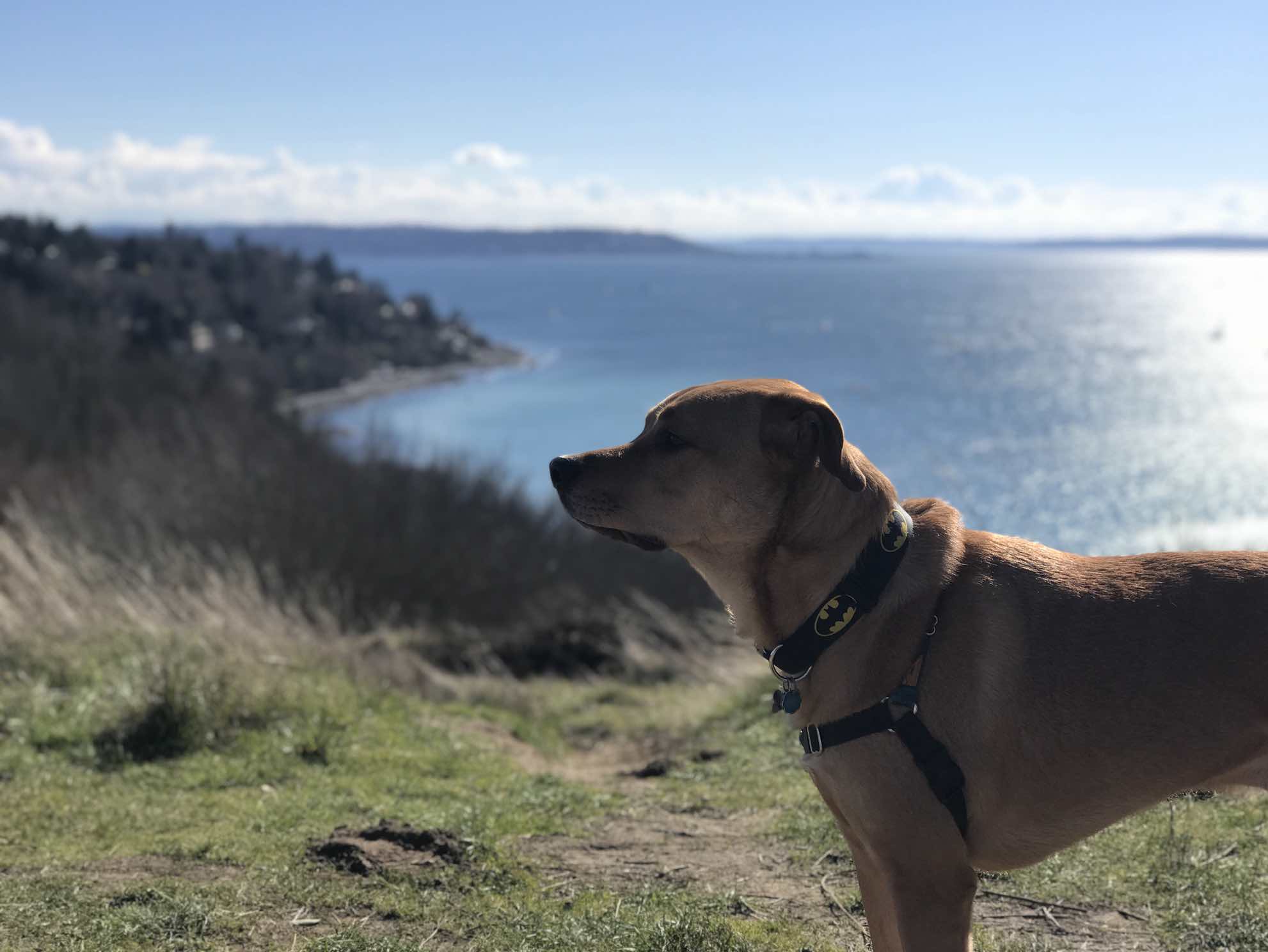 This weekend I took my dog on a hike, went to the Orchestra, and went out with friends to a Korean restaurant and had a blast.
I have two upcoming trips planned for March that I am SO excited about.  One is a work trip in a cool place and the other is a weekend trip to a local island.
Follow me on Instagram if you want to see what I'm up to.
I plan to work hard and play hard this month and cannot wait.
How are you doing on your side hustle goals in 2018?

Latest posts by Millennial Boss
(see all)