We ran another Etsy mastermind with our podcast listeners this summer and it was EPIC.
(For background:  I co-host the FIRE DRILL Podcast about savings and side hustles and we our invite listeners into masterminds with us regularly to start the businesses of our podcast guests).
The masterminds this summer were Round 2 of the Etsy digital download mastermind, an Etsy print on demand mastermind, and a blogging mastermind.
This post will share the Etsy shops that our mastermind members created in 6-weeks with us in the mastermind as well as some steps for getting started with Etsy.
11 Etsy Shops from our Podcast Mastermind
1.   Catnip and Pizza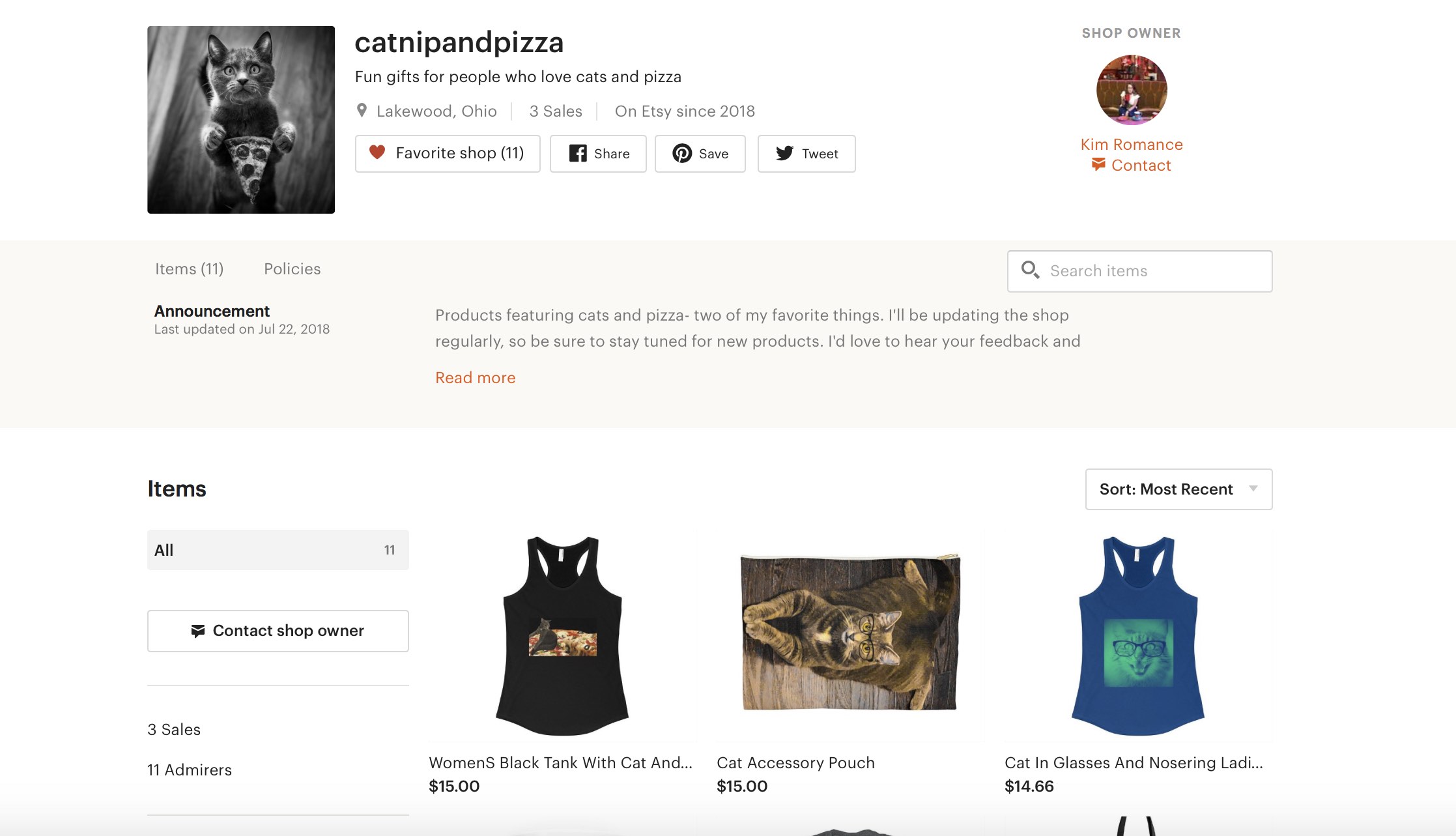 We love Kim's hilarious cat-inspired merchandise.  Check out her shop here.
2.  Laughing Shepherd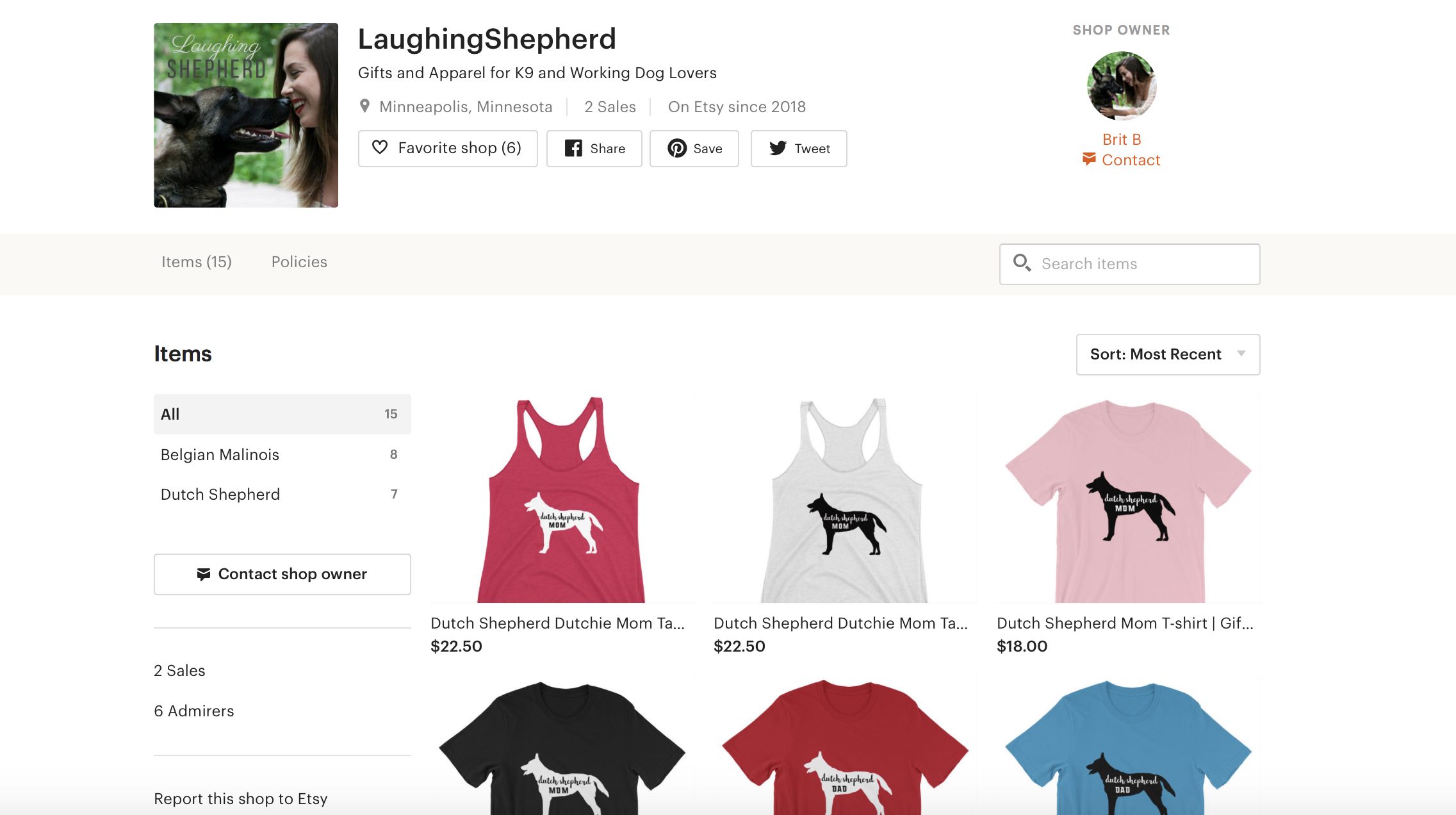 Brit makes print-on-demand products that are dog breed specific. She's focused on the working dog breeds.
3.  Trove and Treehouse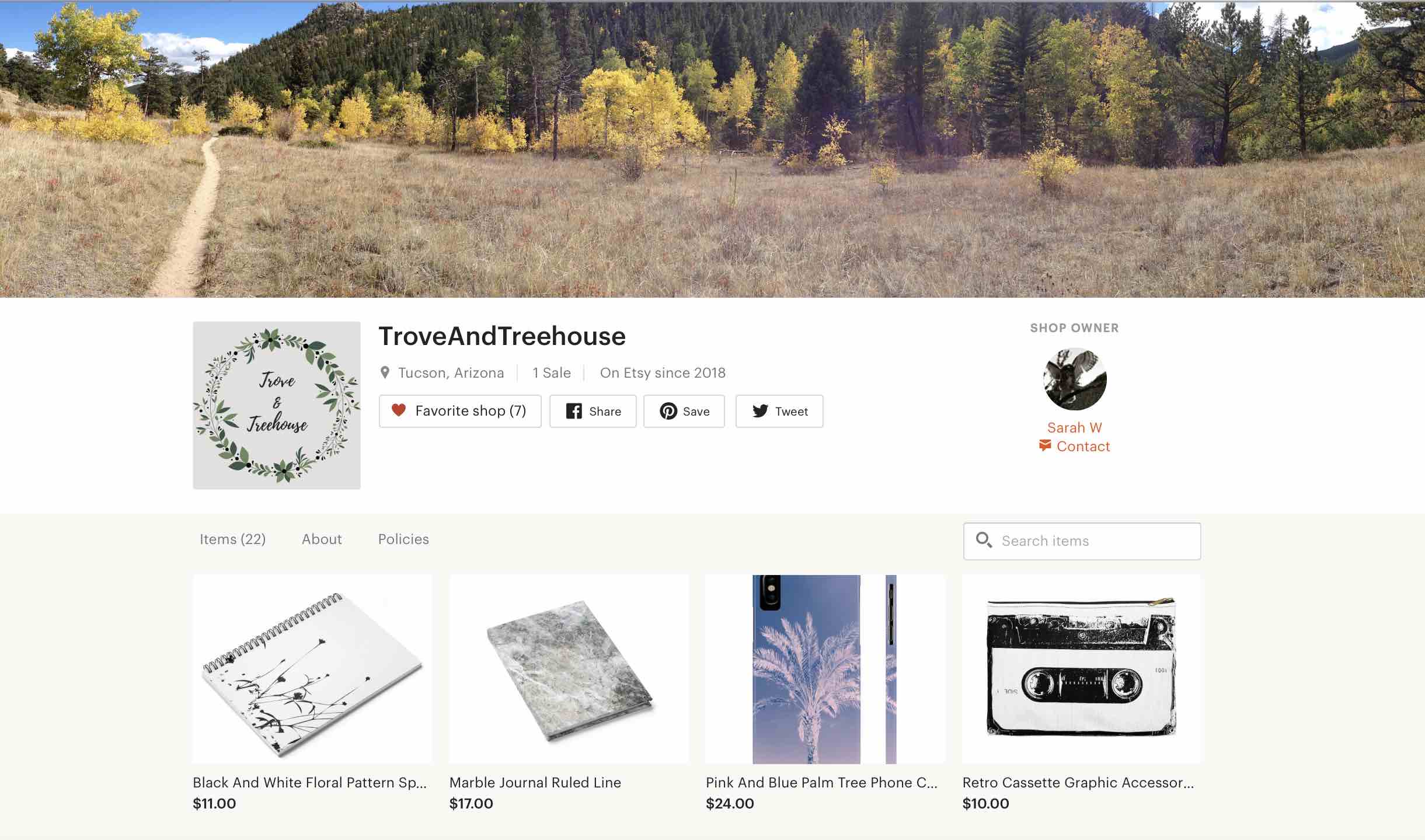 Sarah makes beautiful retro inspired journals, accessories and other items. Check out her shop here.
4.  Inspired Cottonwoods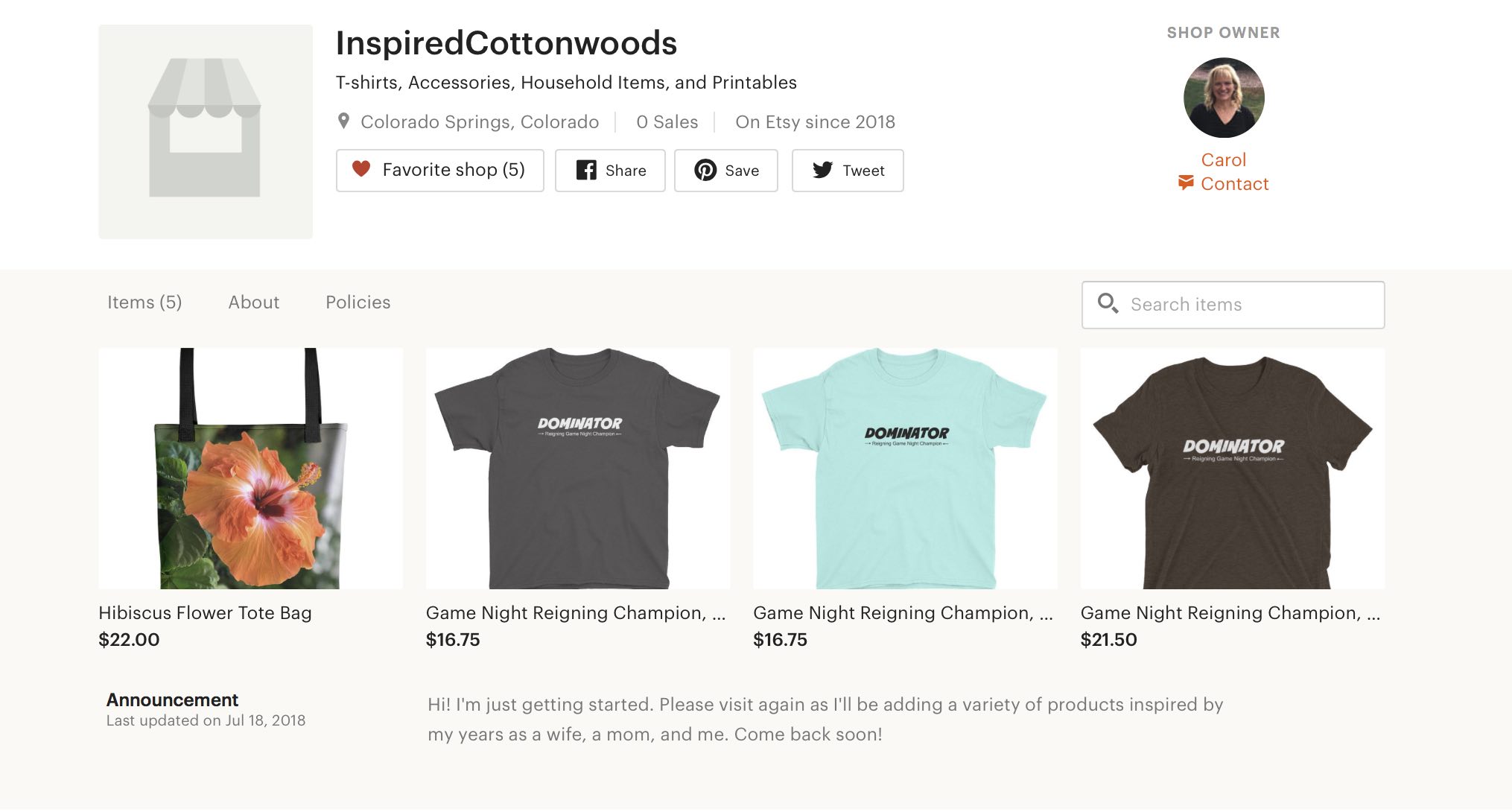 Carol's hibiscus flower tote bag is gorgeous in person.  She got a sample sent to her and showed us all over video chat.  We loved it.  Check out her shop here.
5.  Lady Fi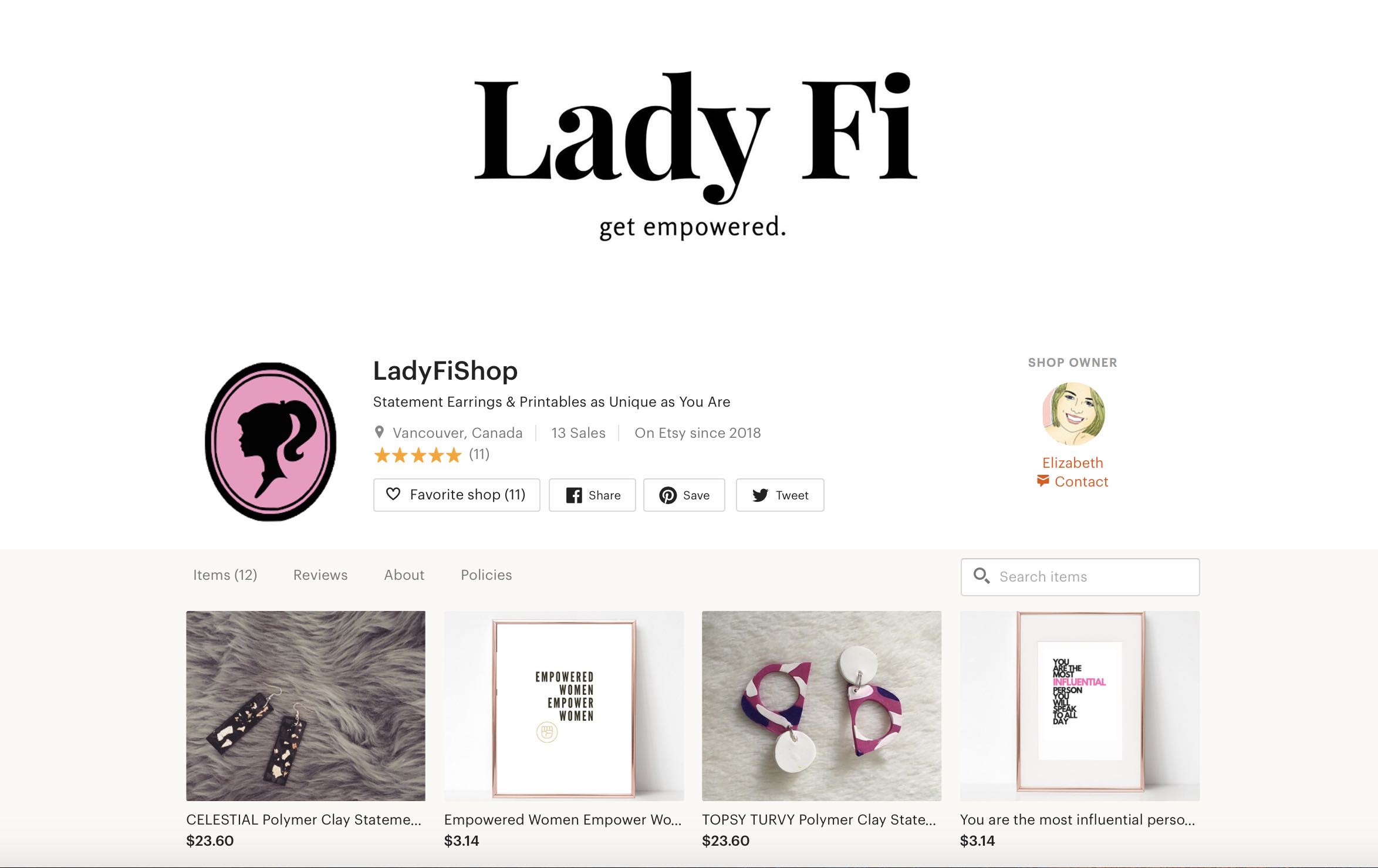 Who doesn't love a good FI (or financial independence shop)?  Elizabeth sells inspiring printable quotes and gorgeous earrings.  Check out her shop here.
6. Momma Planit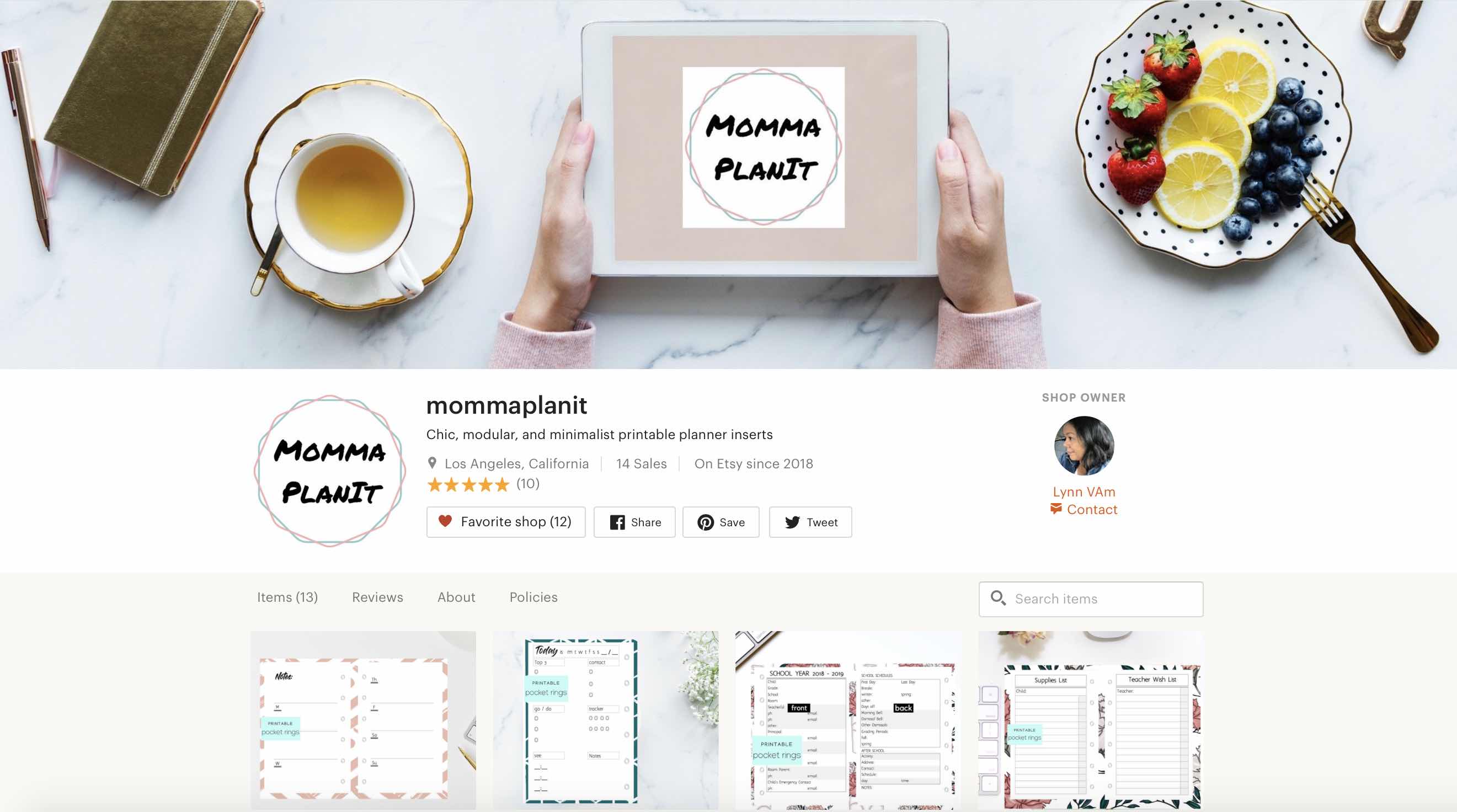 Lynn is super passionate about planners and sells a bunch of planner printables to get you organized.
7. Wild Rose Affairs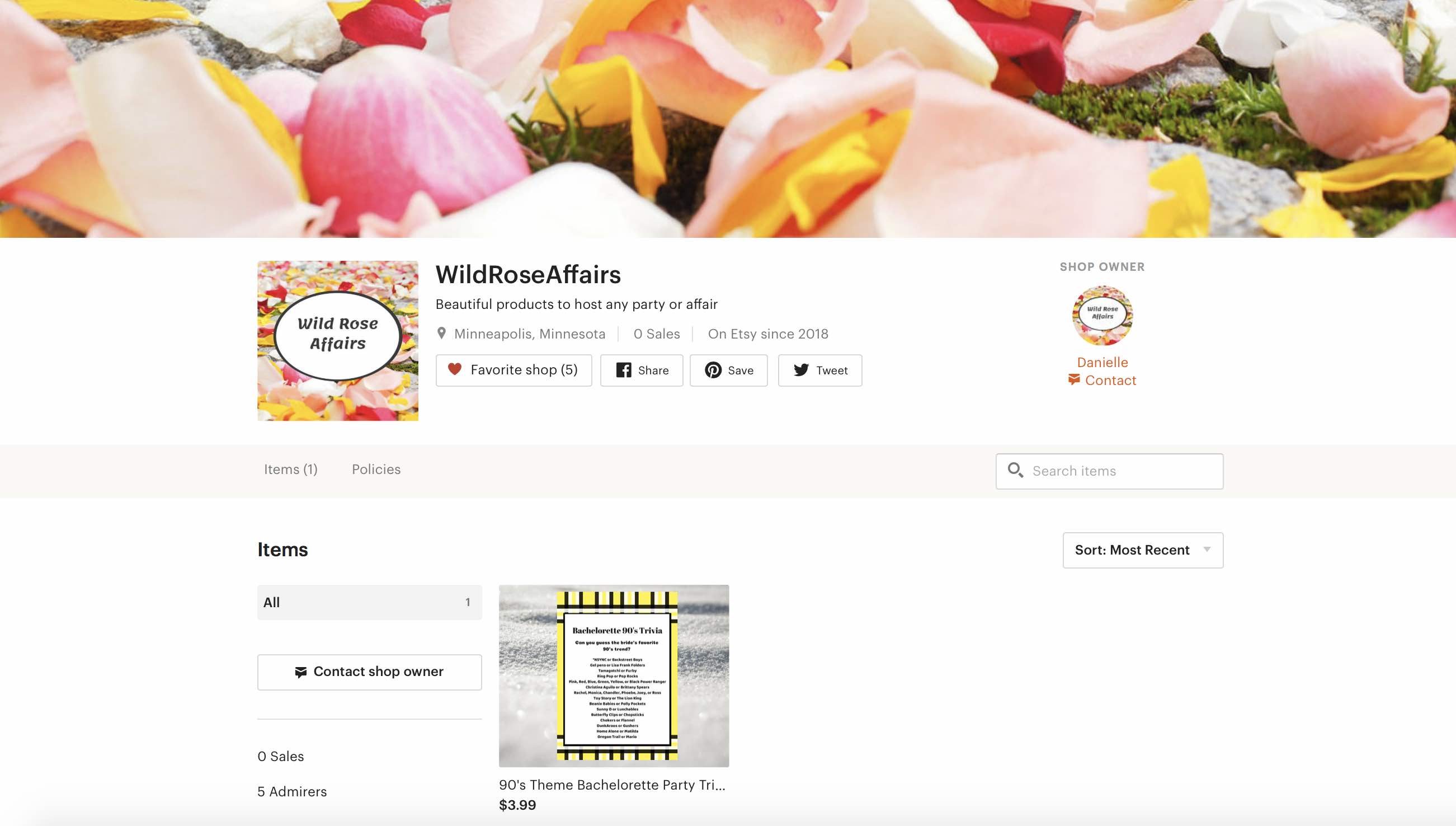 Danielle sells bachelorette party printables and we LOVE this 90s theme printable game.
8. Good Life Printables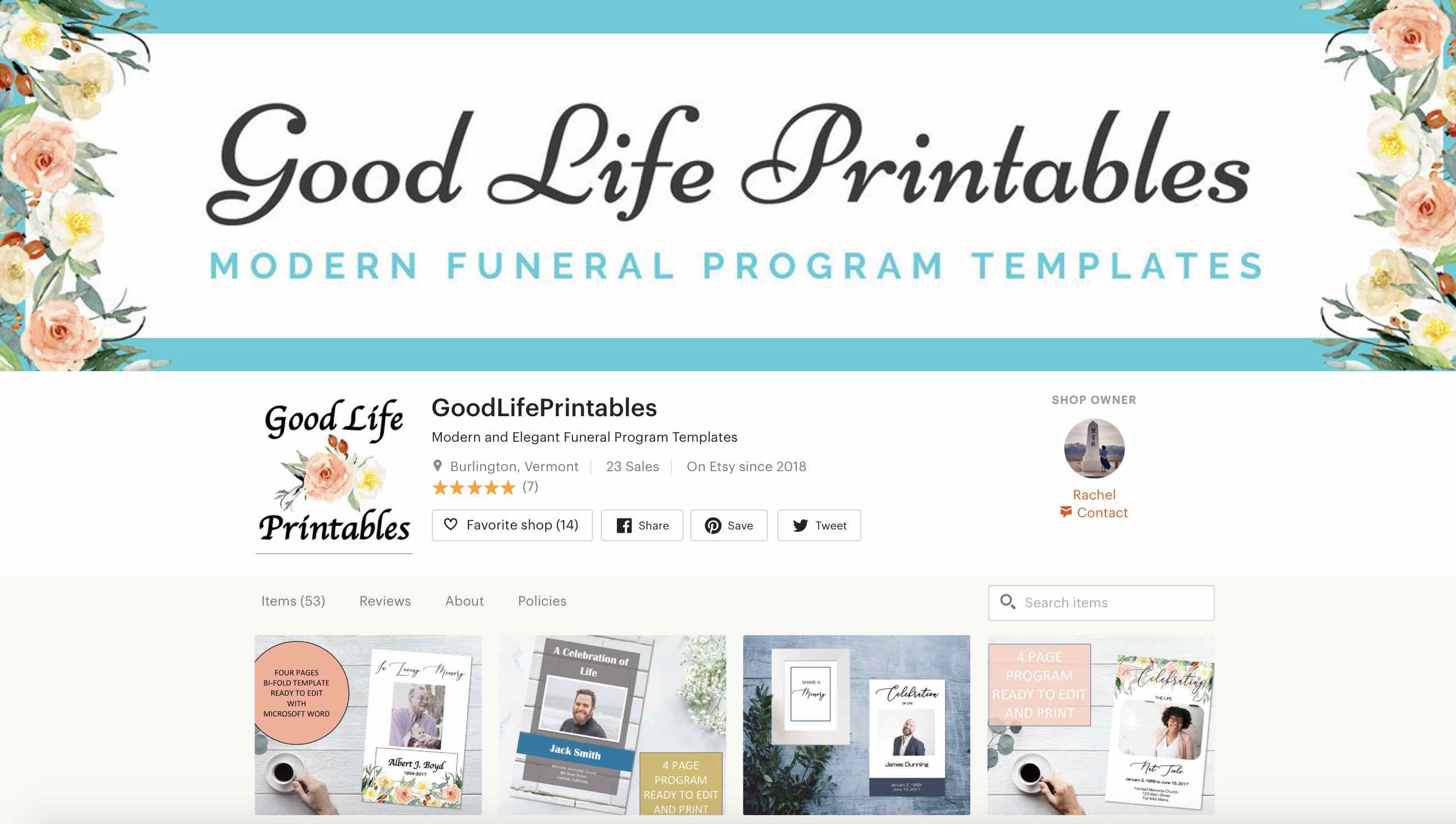 Rachel was the winner of our mastermind with the most organic sales.  She sells funeral program templates.  Her products are serving a dire need and helping families commemorate their loved ones' lives in a beautiful way.  Check out her shop here.
9. Bourbon Bitters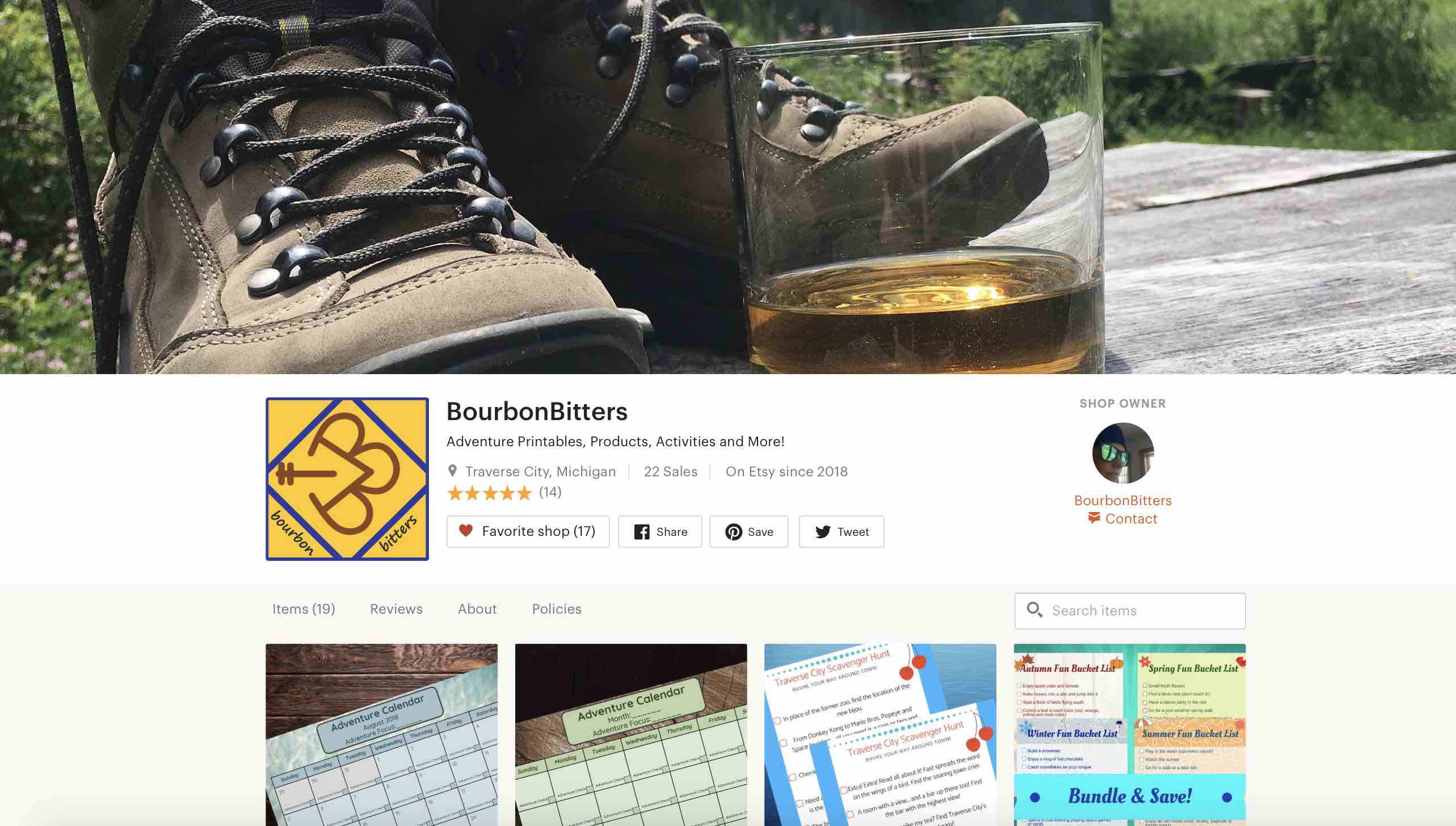 The Bourbon Bitters husband and wife team sell adventure printables including an amazing adventure calendar. If you're looking to have more adventure with your family or partner.
10. Positive Notes Plus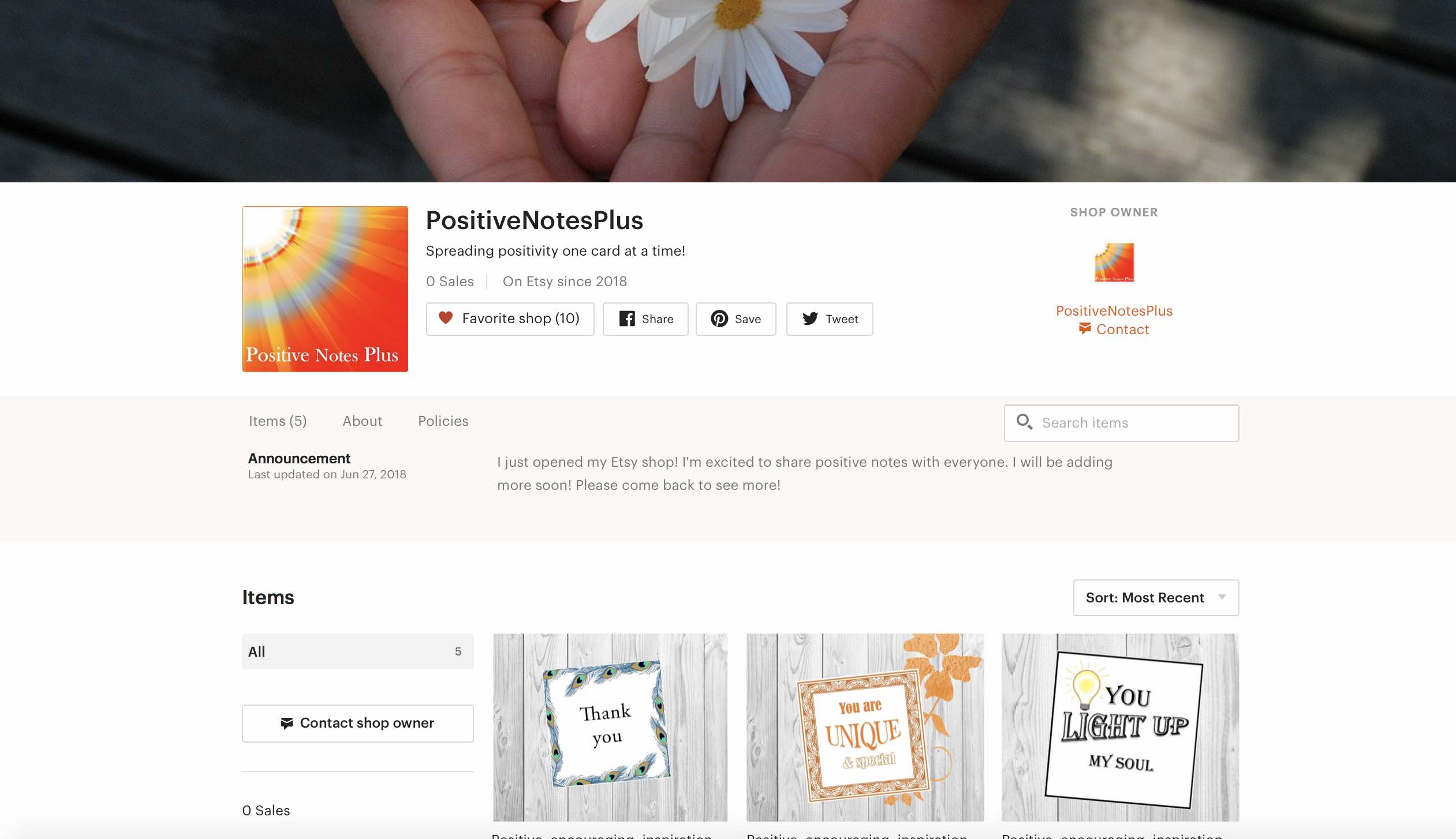 Positive Notes plus is all about little notes that you can share with a friend or a loved one who is special to you.
11. Just Mai Type Designs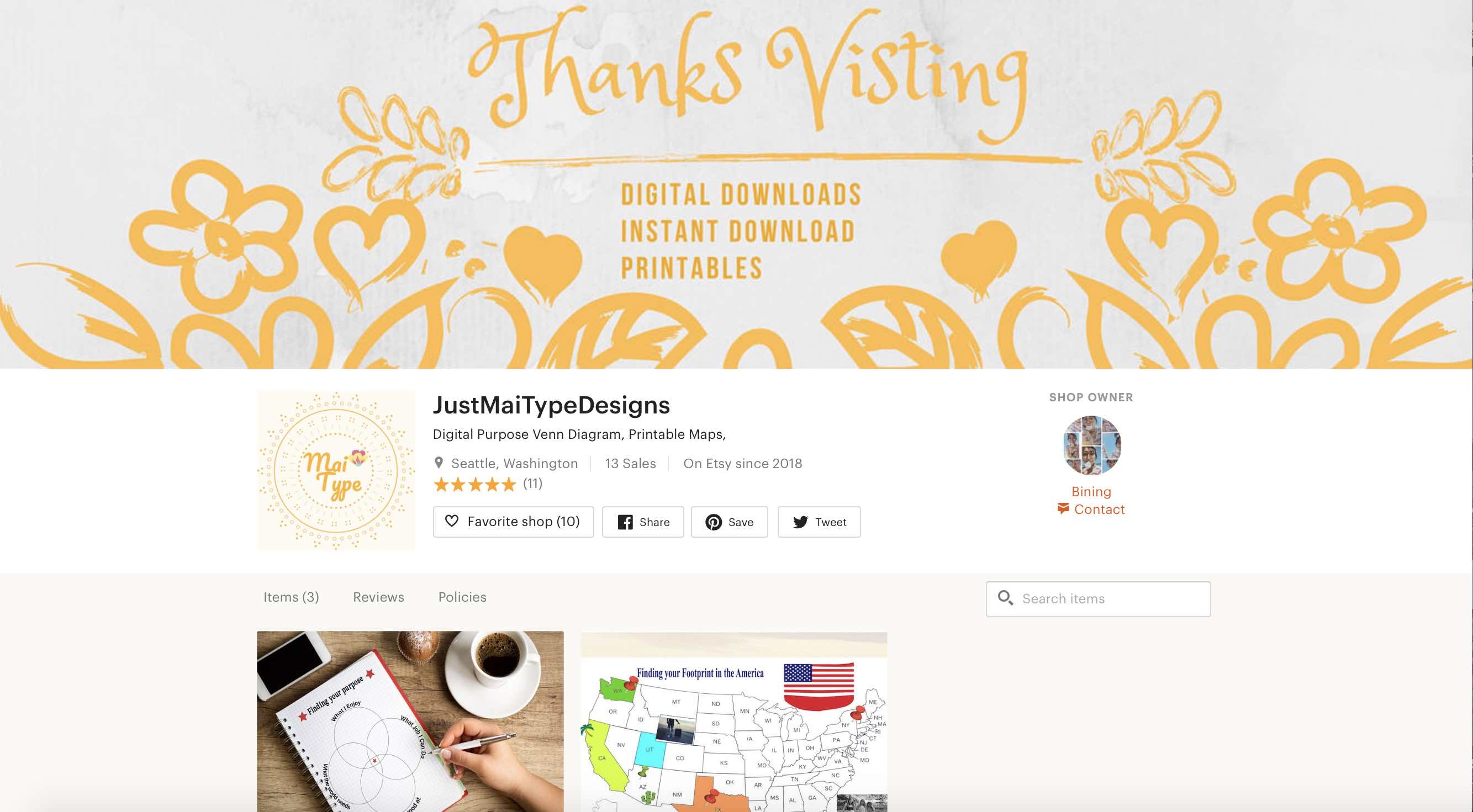 Bining sells travel maps and find your purpose worksheets.
How to Create an Etsy Shop in 6 Weeks
How can you get started with Etsy? Here are 4 ways.
Subscribe to our YouTube channel where we post Etsy 'how to' videos
Sign up for an Etsy account (use this link for 40 free listings).
Enter your email address below for our FREE Printables Quickstart guide.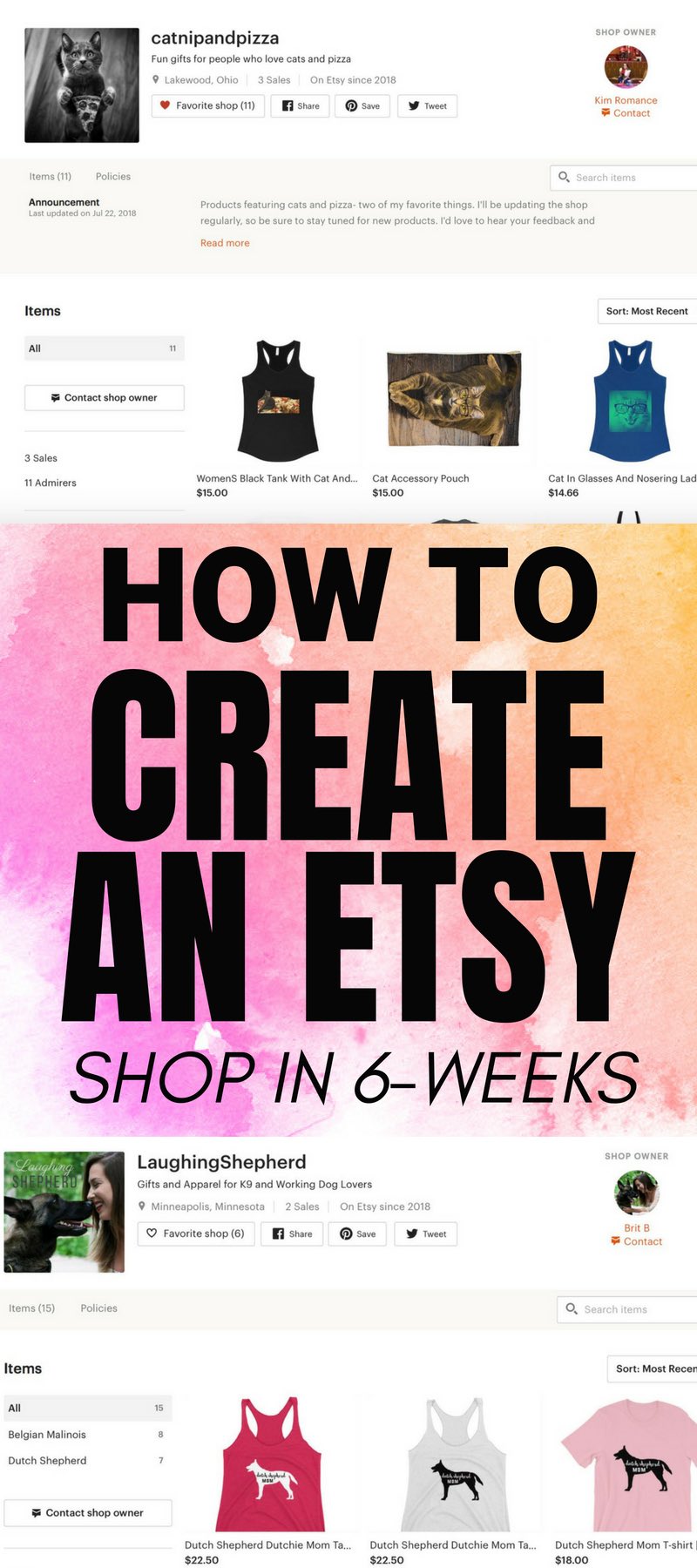 Related Posts:
Have you started an Etsy shop?  Let us know in the comments below.

Latest posts by Millennial Boss
(see all)