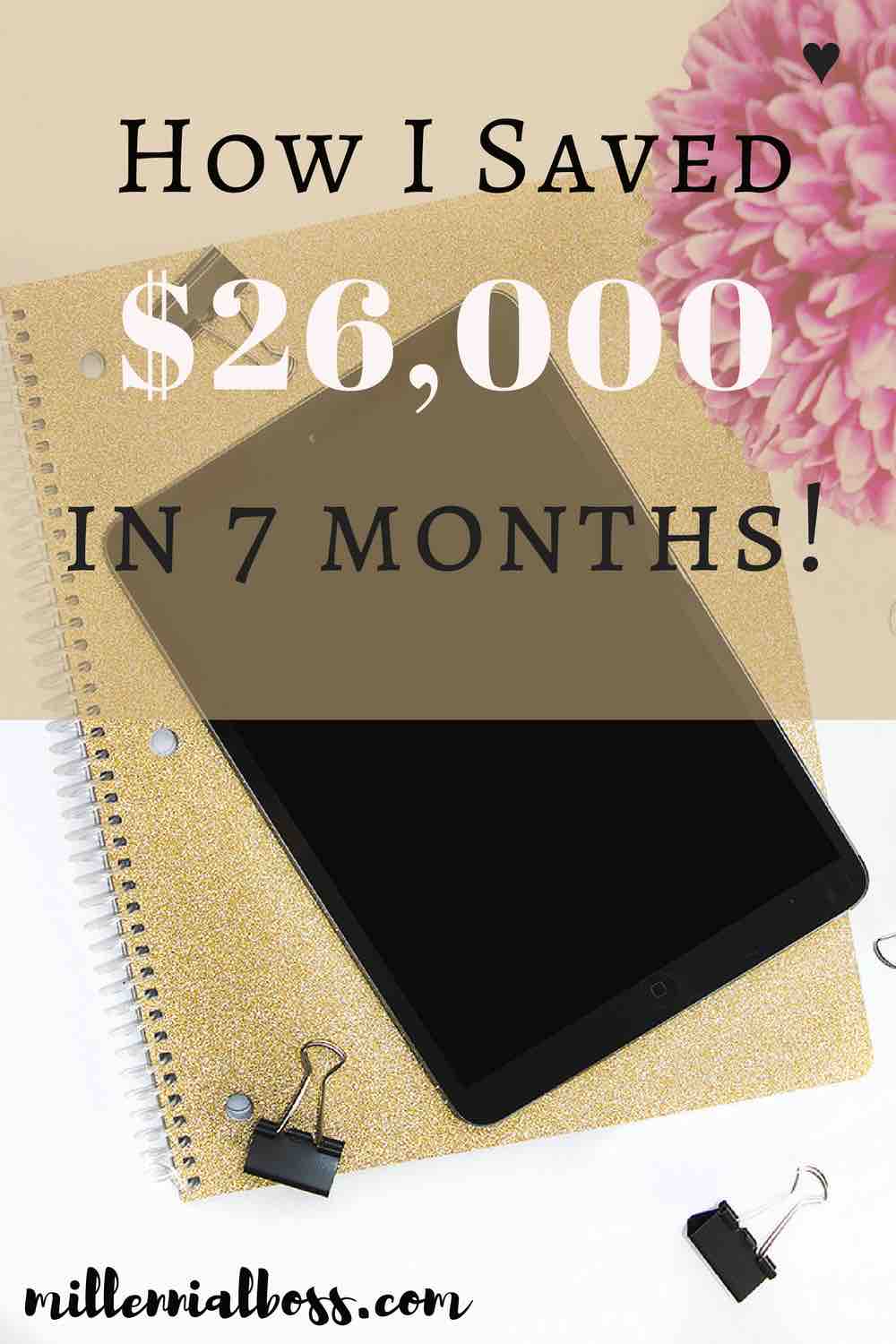 I've saved over $26,000 in the past 7 months. Even saying that number surprises me because it didn't feel like I was saving that much at all!.
Below is exactly how I saved over $26,000 in 7 months and how you can do it too!
First Choose Where to Save Your Money
The first step I took was to educate myself about all of the different places I could save money.
Through my research, I found that I could save money in a 401(k), an IRA, a Savings account, and a Health Savings Account (HSA).
I then started automating my savings in each of those accounts.
Where the past 7 months of savings went: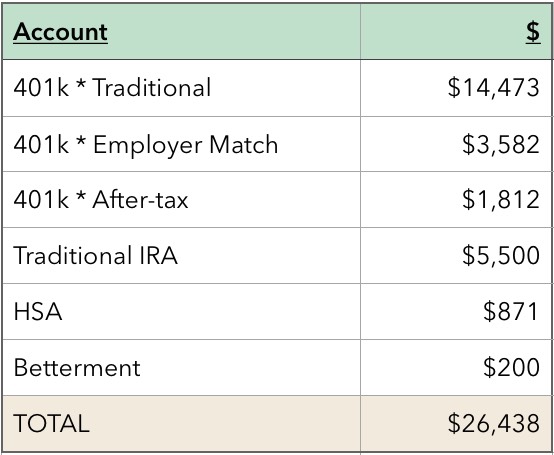 Automate your savings to make it super easy
After I increased my income enough to cover my savings, I set up auto-deposits directly into my savings accounts.
I highly recommend that approach because then you are not tempted to spend the money.
My 401(k) and HSA deposits come directly out of my paycheck from my employer.
I set up the other accounts to auto-deposit from my checking account on pay day.
But what if you don't have the $26k to save?
Here are 12 ideas on how to make extra money so you can save more.
1.  Take online surveys and watch videos for money.
You can possibly make $100 to $1,000 per year with the right survey companies.
Here are two companies I recommend:
Swagbucks is definitely my favorite and they pay out over 7,000 gift cards per day.
You can get paid to answer surveys, watch videos, or online shop.
They also have an app so you can find videos whenever you have a few free minutes.
The best part about Swagbucks is that you can redeem your points for all different kinds of gift cards such as Amazon gift cards, Starbucks gift cards, etc.
Sign up here for Swagbucks and get $5 FREE.
(Swipe down to view the sign up box on mobile).
Panda Research is another good one.
They paid out over 2 million dollars in rewards to users so far.
Every survey takes 10-15 minutes.
It's easy money and every little bit adds up.
Sign up here for Panda Research
2.  Sell items you don't need to consignment shops and on Craigslist.
I made $4,500 in April selling stuff I had lying around the house.
You would be surprised by how much money you can make with your extra stuff!
I sold everything from mugs to frying pans to furniture.
3.  Pay off your loans so you can put that money towards savings!
I recently paid off nearly $90,000 of debt.
It was super hard but so worth it. I now have an extra hundred dollars going to savings each month.
If you still have student loans, consider LendEDU, which is a marketplace that lets you compare interest rates from the top student loan refinancing companies.
If you can get a lower interest rate on your loans, you can put more money towards savings each month.
I paid a 6.8% interest rate on my student loans and wish I had looked into refinancing sooner. I might have qualified for a lower interest rate, which would have saved me thousands.
To use LendEDU, you just fill out a quick survey and it shows you the various refinancing rates you qualify for across different companies.
We've already helped over 100 readers get better interest rates on their student loans.
Fill out the LendEDU survey here.
4.  Get cash back for things you're buying online with Ebates.
Ebates has been a huge money-maker for me! I have $230 in cash back sitting in my Ebates account right now.
The key is to download their browser tool so you can see every time you are on a website that offers cash back.
And if you refer three friends to Ebates, you can get a $75 bonus.
That's $85 right there, plus all the cash back you will earn with your regular shopping.
Sign up here for Ebates and get $10 FREE.
5.  Cut cable.
I recently cancelled my DirecTV subscription and now put that money towards savings.
No one should be paying for cable TV in 2017 when they don't have to!
You can still get your favorite channels by using a service like Sling TV.
Sling TV is a streaming service that gives you cable for about $20 per month.
It has HGTV, Disney, A&E, ESPN, and all of your favorite channels.
You pay monthly and don't have to worry about cancellation fees or anything like that.
You can also get the sports package for an extra $5 in order to get ESPN, NHL Network, NBA, Golf Channel, etc.
Check out Sling TV here and do a FREE TRIAL
Related: Saving Money with Cheap Alternatives to Cable (Sling TV, Roku, Indoor Antennas).
6.  Start a blog.
Nothing keeps me more accountable to saving than having to post my numbers online each week.
I created this blog in fifteen minutes with Bluehost and chose the cheapest plan they offer.
If you want to learn more about starting your own blog, check out my tutorial, How to Start Your Own Website.
At first it was kind of embarrassing to put myself out there on the internet but I'm so glad I did it.
Blogging motivated me to achieve my financial goals.
I'm also making some extra money on the side from blogging.
Related: My January 2017 Income Report – $793
Related: My April 2017 Income Report – $2851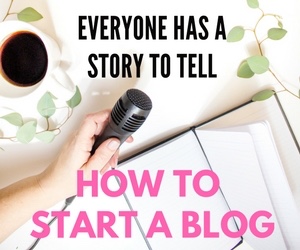 7.  Apply for new jobs and negotiate your salary.
I was afraid the first time I negotiated my salary but it worked! I'm now super confident.
Here is my story of how I negotiated my compensation.
8.  Ibotta is AWESOME. If you haven't tried it out yet, you have to try it!
You basically take pictures of your receipts with your phone after you go shopping and upload them to the Ibotta app.
You then get cash back on your purchases.
All of this is at no cost to you.
Sign up here to try out Ibotta and get $10 FREE.
9.  Track your spending with Personal Capital and try to stay away from your spending weaknesses.
Mine is Chipotle.
It adds up!
Personal Capital is free to sign up and it tracks your net worth too.
10.  Avoid social spending.
Invite your friends over to dinner instead of meeting out at a restaurant.
If you like eating out, try meeting friends for coffee or lunch instead of dinner and drinks.
11.  Get outside more.
Hiking, going to parks, and going to the beach are all cheap activities if you do them right.
12.  Save money on travel by collecting hotel miles and airline points.
I no longer pay for flights and hotels after collecting thousands of points. I went on a 10-day trip to Europe with points.
13.  Get a roommate.
I made $550 a month while I was paying down debt by living with a roommate.
It wasn't fun to live with a roommate as an adult but it was worth the money.
Remember why you're saving in the first place
I was in massive debt two years ago and now I'm aggressively saving as much as I can.
I hated living paycheck to paycheck and feeling like I was never going to get out of the hole.
I'm saving all of this money now so that I can give my family a good future and so that I can eliminate my stress.
I used to get SUPER stressed out about money and I never want to feel that stress again.
Related: From $60k in Debt to $200k Net Worth in One Year
Related: 28 Simple Ways to Improve Your Finances This Year
Seek out people who inspire you
I recently started a podcast called Fire Drill Podcast so that I could interview people who have achieved amazing things, like paying off thousands of dollars in student loan debt or saving enough money so they could walk away from their jobs in their twenties and thirties.
Check out this interview with Jay who retired from his job at 31 to travel. He saved up enough money so he never has to work again.

If you like the episode or don't have time to listen now, I recommend you sign up for the Fire Drill Podcast email list to be notified of new episodes.
We've interviewed normal people who quit their jobs to travel the world full-time, built six figure side hustles, and other crazy inspiring things.
You can subscribe to the podcast on iTunes and listen via the podcast app on your phone.
How do you save more money faster? Are you contributing to any savings or retirement accounts not mentioned here?
Get FREE Money Tips
Join our email list and receive helpful tips to improve your life and business