In my post Why Woo Girls Are Beating You at Life, I made the argument that people like popular girls more because they are expressive, funny, and SUPER.EXCITED.GUYS. Research shows it's true.
Well, there is a new trend of woo-girl (or woo-man) that's sweeping the nation. It's the GIF user, and everyone likes them.
The quicker you learn to use GIFs, the more popular your communications and you will become.
The TLDR: People like GIFs. If you send GIFs, people will like you.
What are GIFs?
GIFs are the animated memes that you see all over the internet.
The short video clips are taken from movies, T.V. shows, and other aspects of popular culture.
They can be used to express emotions, reactions, and feelings in seconds.
People are Actually Paying for Research on GIFs
GIFs are so big that MIT graduate students are now studying them.
Apparently they can tell us a lot about differences in the human experience across cultures.
In this fancy-titled GIF research study (GIFs as Embodied Enactments in Text-Mediated Conversation), researchers confirmed what all of us GIF lovers already know.
They're fun and people like them.
GIFs Can Improve Your Communication at Work
Some of the best people I've worked with use GIFs in their emails.
It's crazy how much more effective GIFs can be than long blocks of text.
I once received a work email where a complex set of directions was broken down into three simple GIFs.
It blew my mind.
If you want to get your coworkers to pay attention to your email, use GIFs.
GIFs boost team morale
GIFs also boost team morale and happiness.
They can bring light and laughter to a tense subject.
Check out this article where an engineer shares how GIFs take the dread out of peer code reviews.
How Do I Use GIFs?
Use GIFs to either react to someone else's statement or to replace your own words.
There are tons of GIFs out there and you can search for what you want by keyword.
You can also make your own.
If you're wondering how people actually send GIFs in text, don't.
It's super easy and you'll be sending them five minutes from now.
How to Use GIFs in iMessage
A GIF keyboard is built into the iPhone messages app. Yay!
If you have an iPhone, open the messages app and starting texting someone.
Do you see the icon on the left that looks like an A? Click that.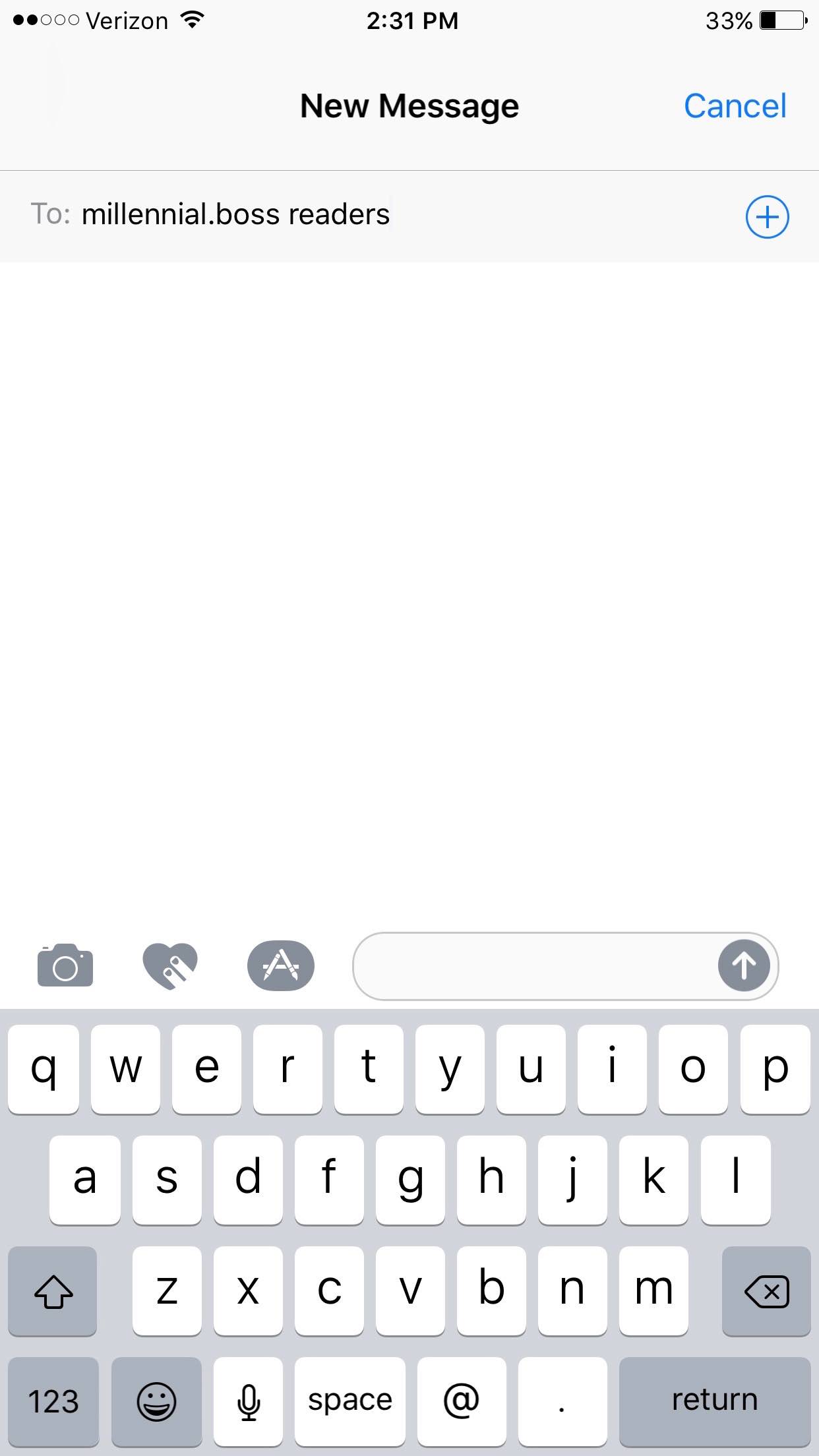 A menu will pop up.
Click the red icon for #images.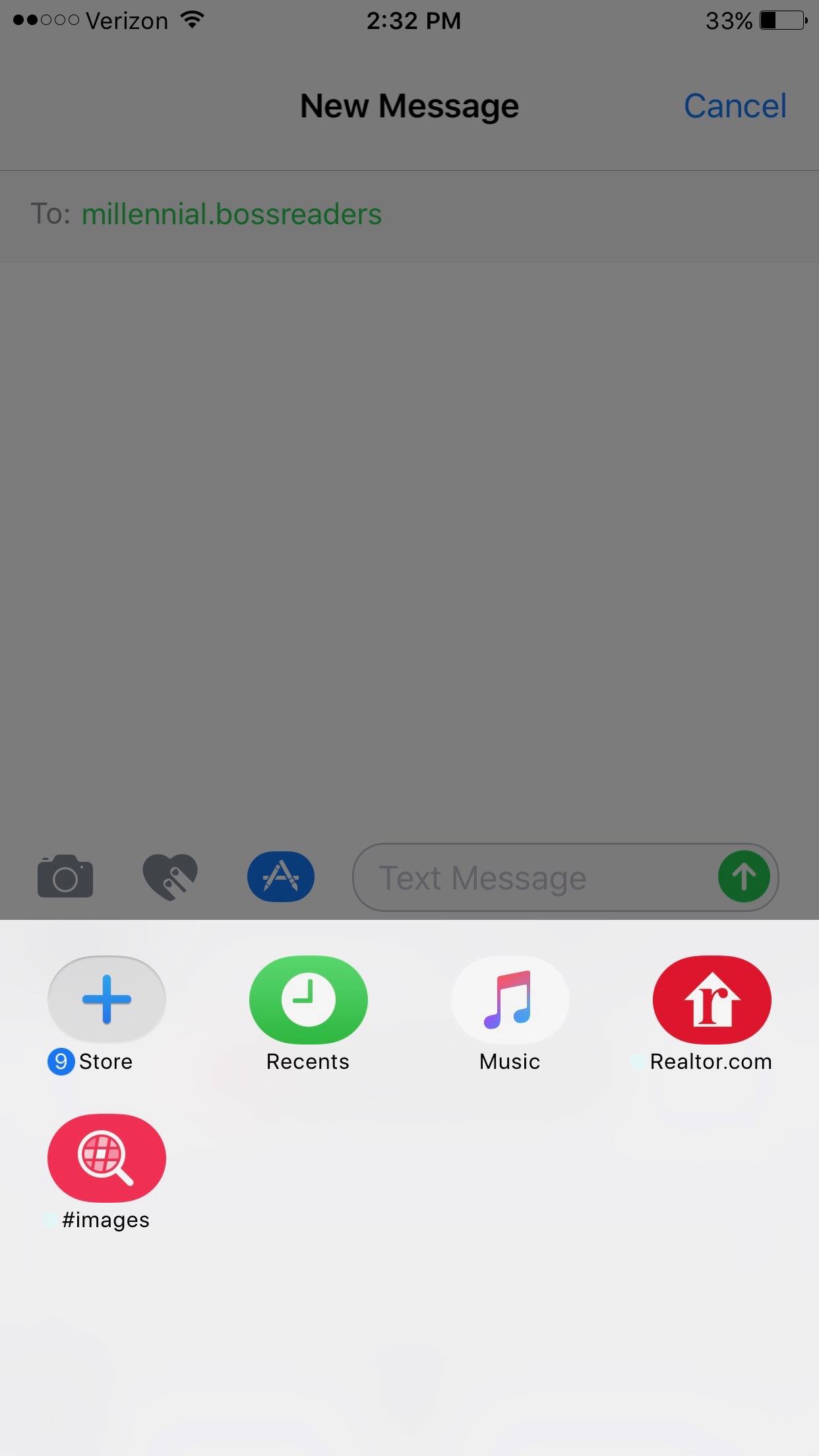 You've opened the GIF keyboard.
Start typing a keyword.
I typed in 'duh' and this is what was returned.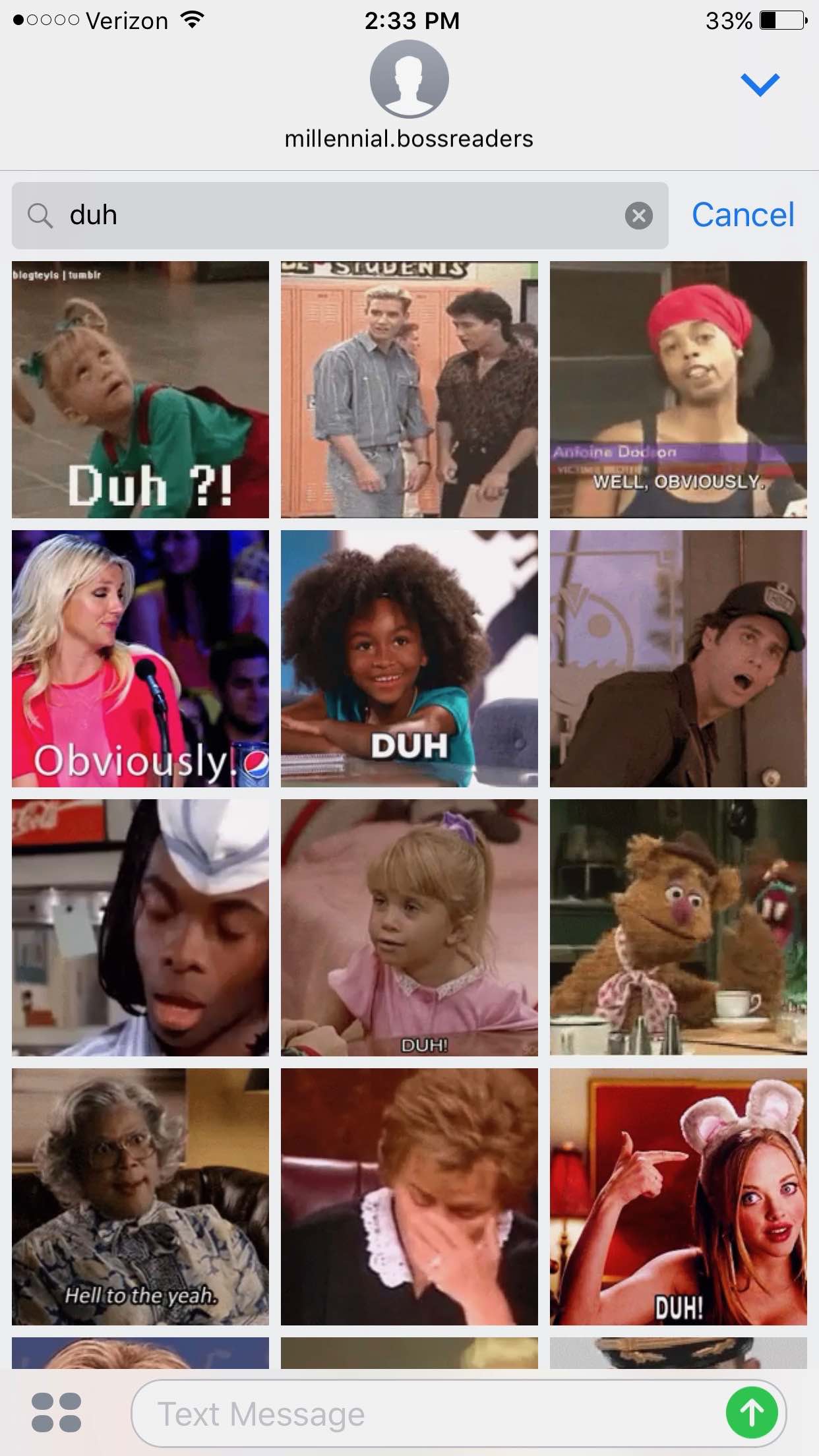 The last step is to select your GIF and send your text!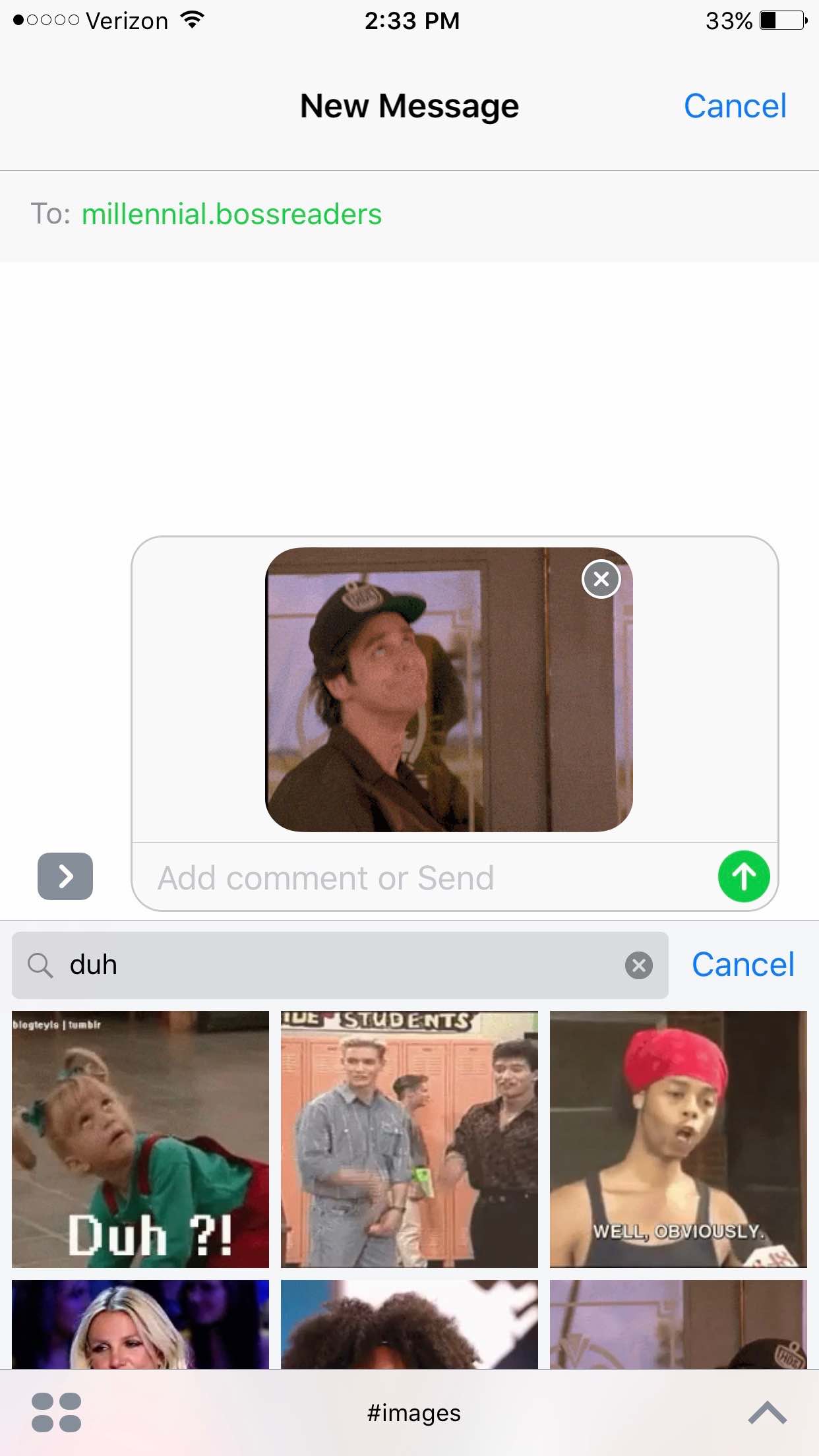 How to Get Better GIFs
Download GIPHY and GIF Keyboard in the App Store
The built-in GIF keyboard on iOS is pretty good but you may want to install other GIF keyboards too.
In that case, click the "A" icon again in the messages app to open the following screen.
Then, click the "+ App Store" button.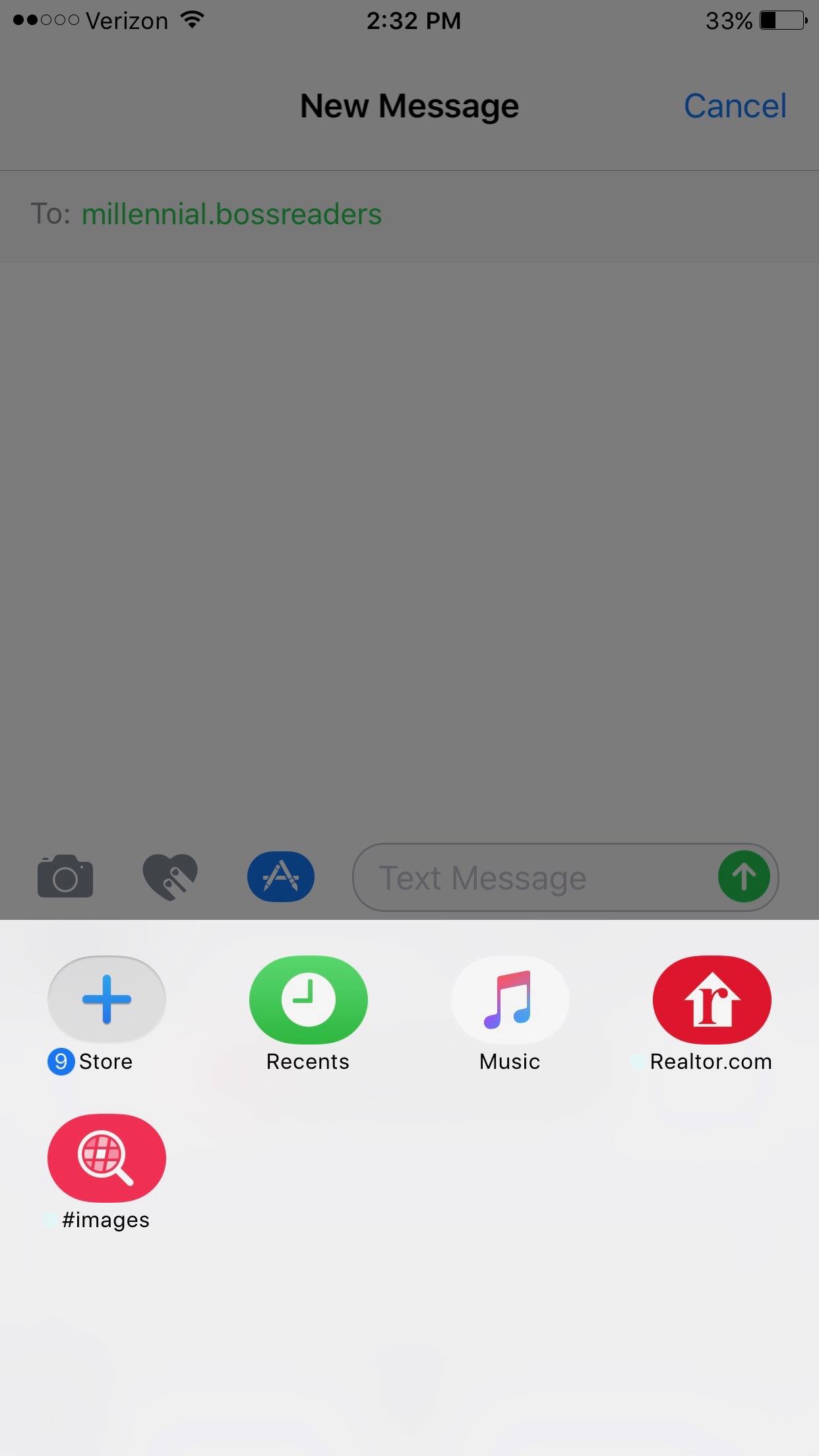 Scroll down to the Top Free section.
The top free third party GIF keyboards are GIF Keyboard and GIPHY.  I have both.
Download them.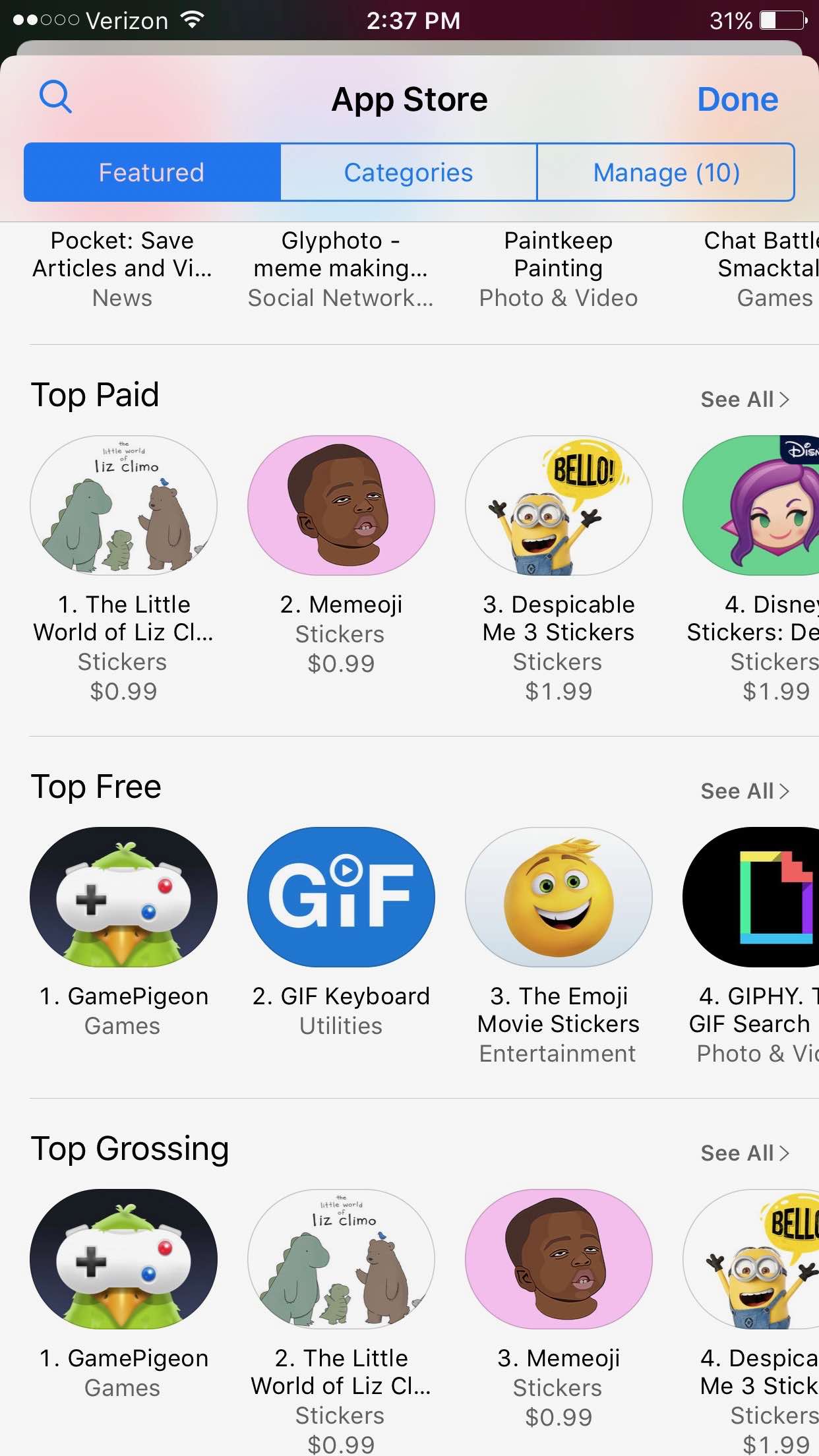 To use the third-party apps like GIPHY and GIF Keyboard, just click the "A" icon again in messages and select them.
One tip for enabling GIPHY:
You may need to click the manage tab in the Messages App Store and push the toggle to green to enable.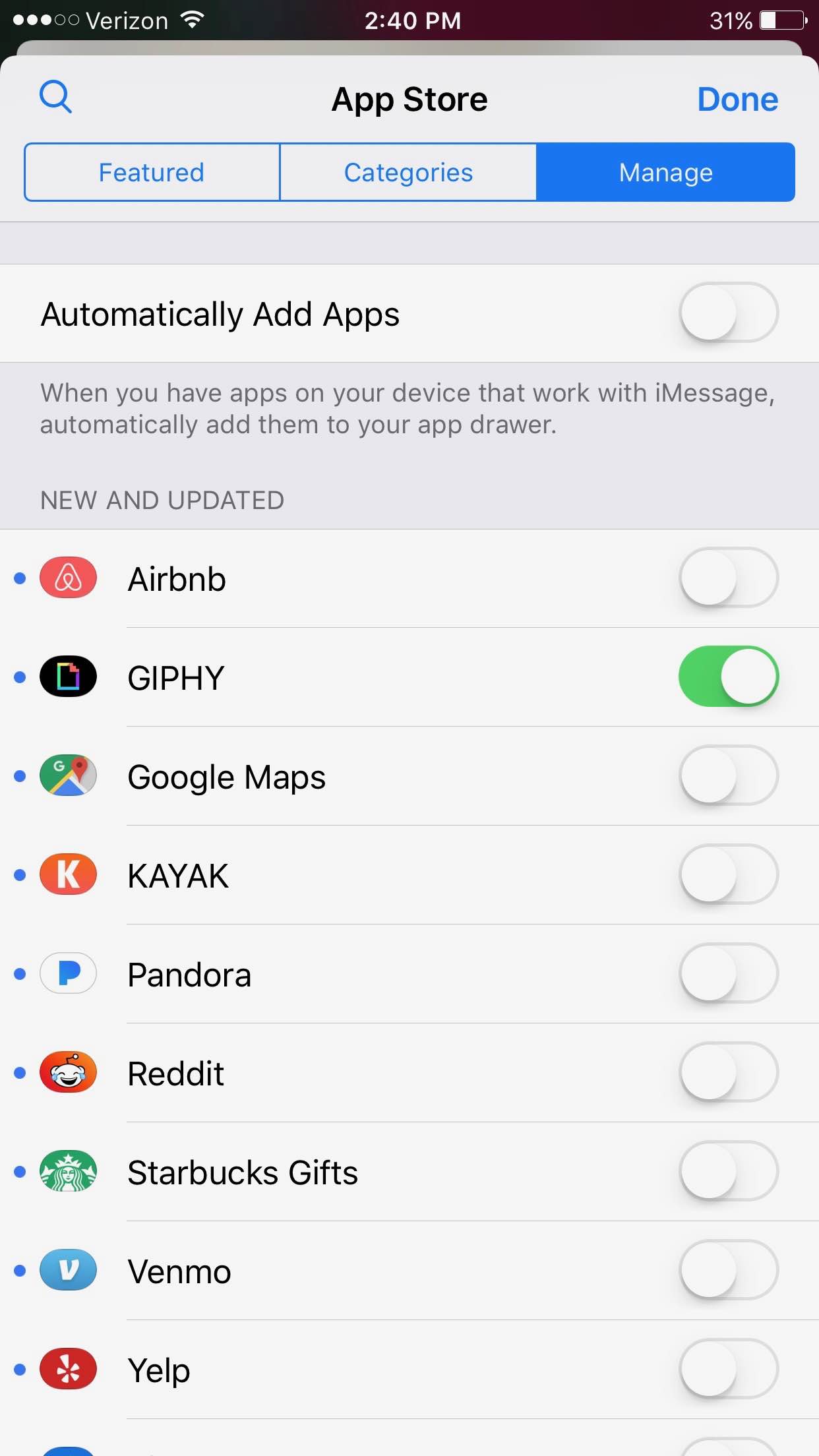 How to Use GIFs in Twitter and Other Social Media
Using GIFs in Twitter is super easy.
Once you follow the directions listed above for using GIFs in text, you will see the option to add GIFs into your tweets.
Click the little GIF icon in the bottom left of your screen.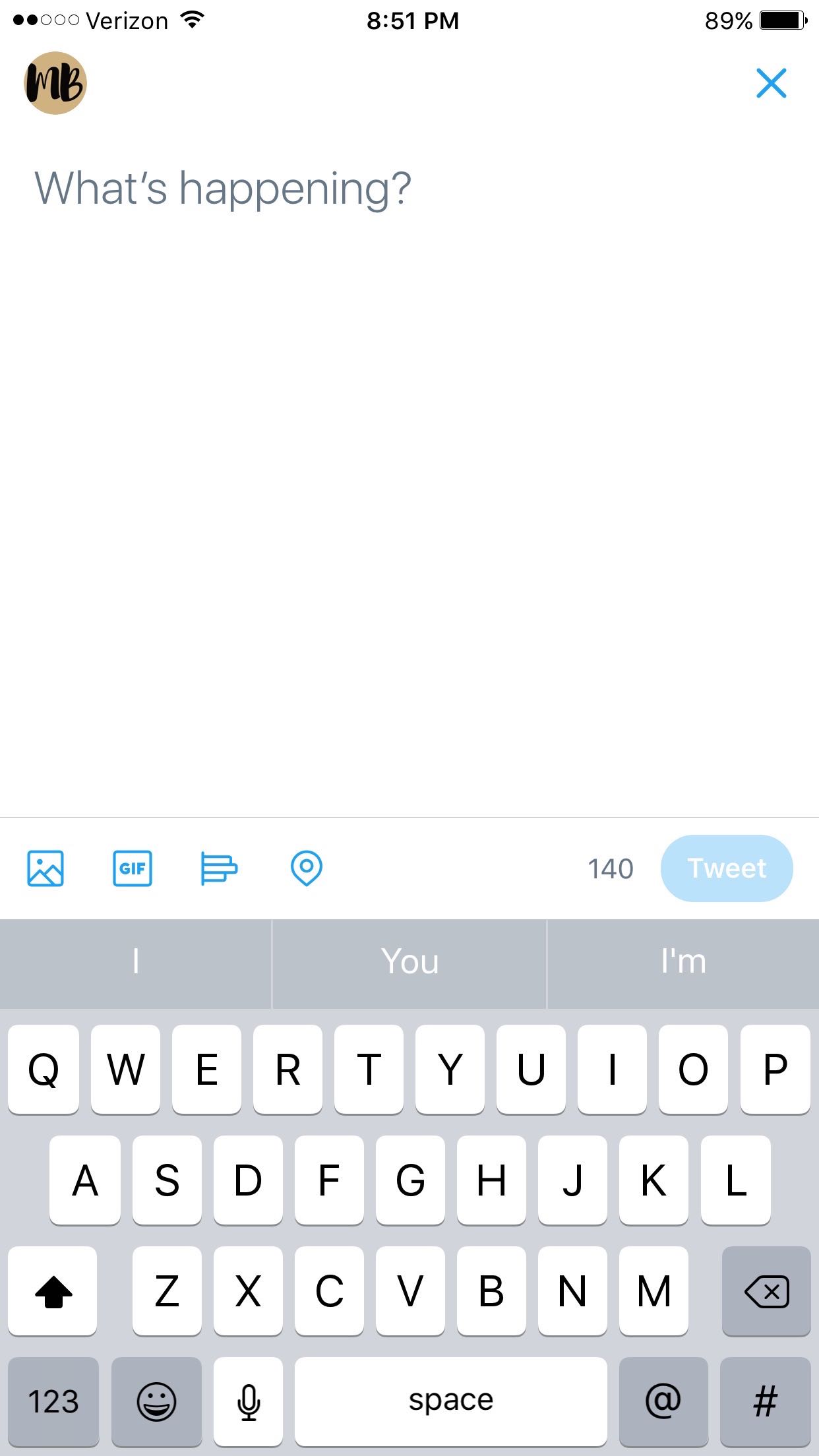 GIFs improve your reach on Twitter
It's crazy but GIFs greatly improve your reach on Twitter.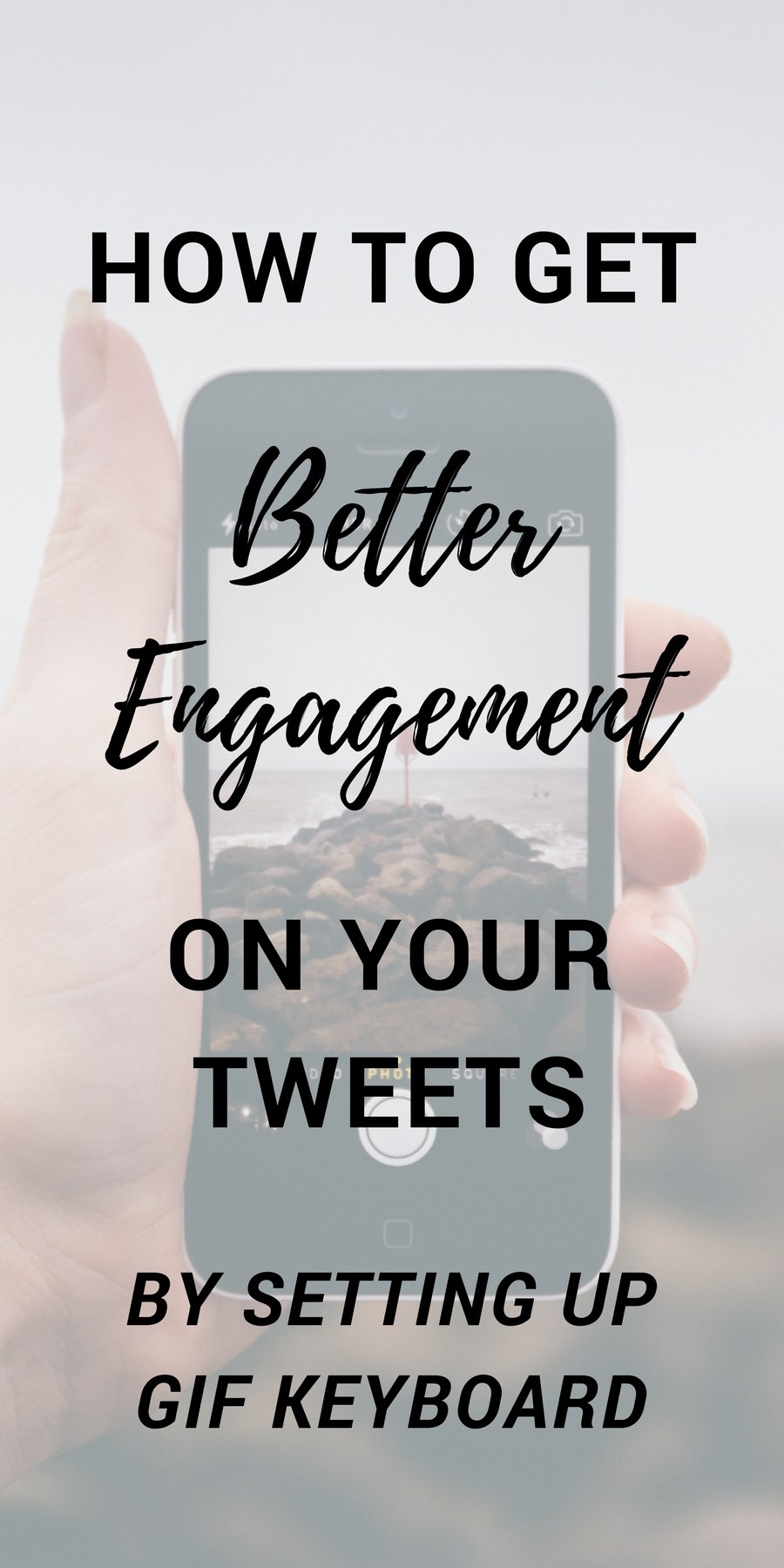 I tested this out by tweeting a GIF 4 hours ago.
See below for my "Tweet Activity" stats.
This is the most engagement I've had on a tweet so quickly EVER.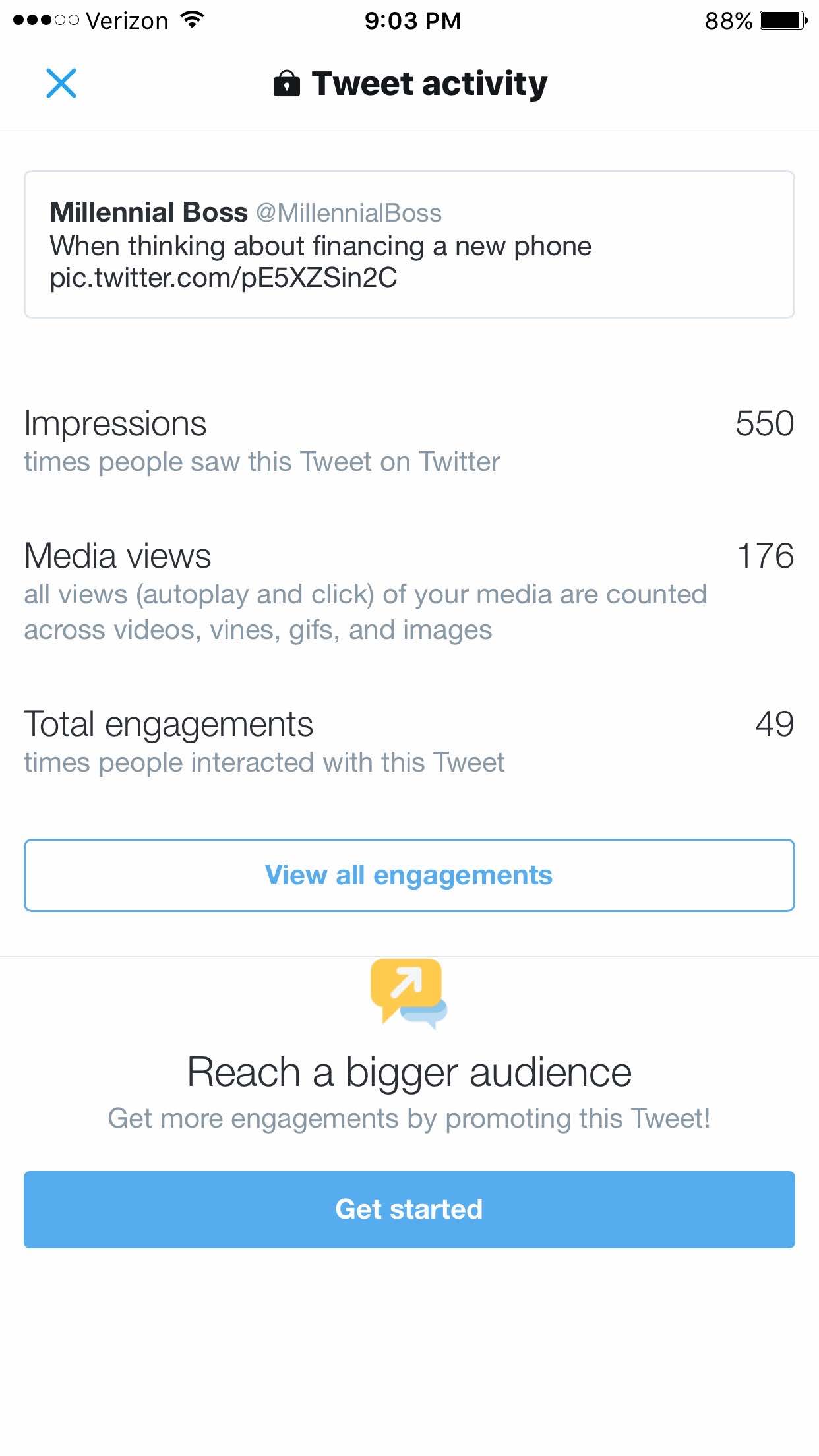 Test this out by tweeting a GIF at me.
Seriously send me a GIF!
How to Use GIFs in WordPress
Giphy has a WordPress plugin that you can use to insert GIFs into your blog posts, called Giphypress.
I used Giphypress to put GIFs into this post.
Why Should I Use GIFS?
100 Million people use Giphy EVERY.SINGLE.DAY.
Apparently it has two thirds the users of Snapchat.
Get with it and start sending GIFs!
Hold up – is it OK to use GIFs?
Companies and brands probably shouldn't use GIFs without getting consent from all parties involved in the GIF.
Not doing so can open yourself up to legal action.
What are the legal guidelines for using GIFs?
There are legal guidelines on using GIFs for commercial use.
Do you use GIFs?  Have you noticed people at your work using GIFs? What do you think about them?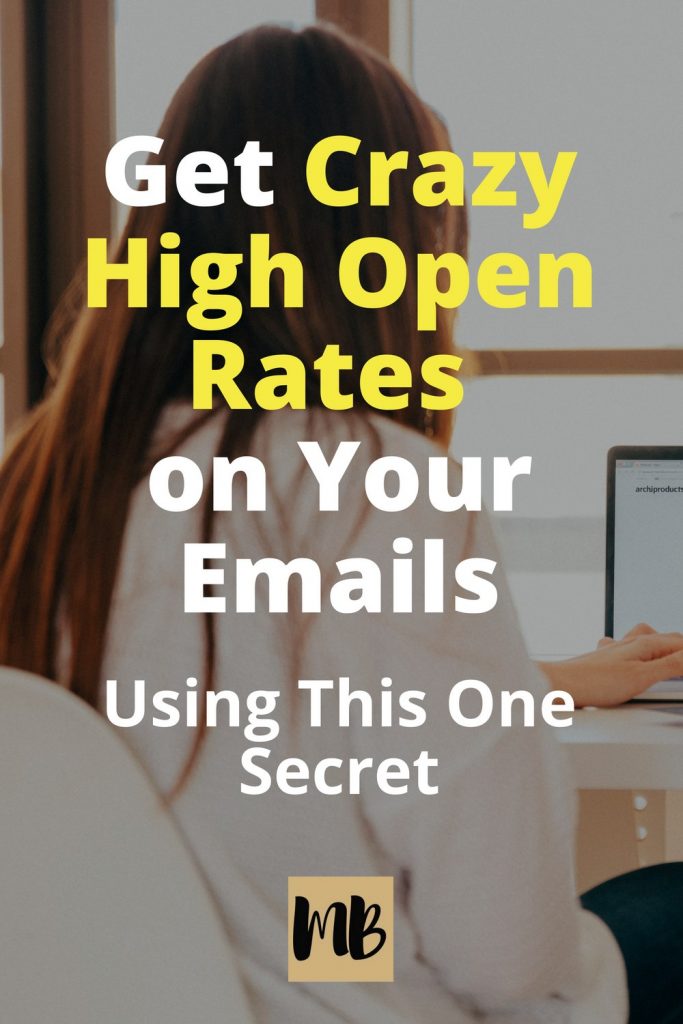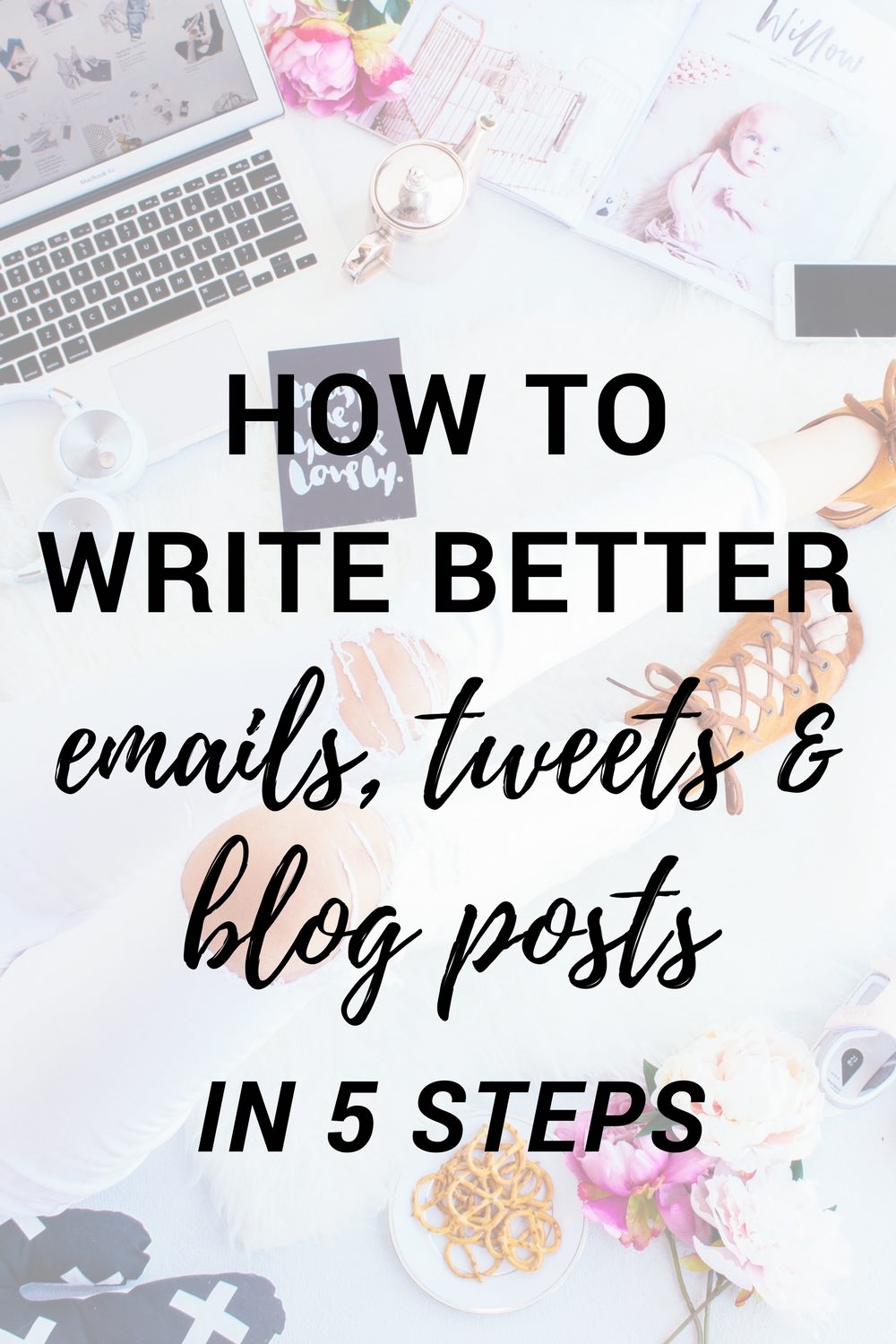 If you liked this post, check out our other girl boss posts or sign up for our email list below.

Latest posts by Millennial Boss
(see all)