What home upgrades do buyers love to see? Kitchens, Light Fixtures, & Bathrooms.
This year we were able to sell our home for $100k more than we paid and received multiple offers at list price within 6 days.
Here are the 10 updates we made to get our home ready for sale.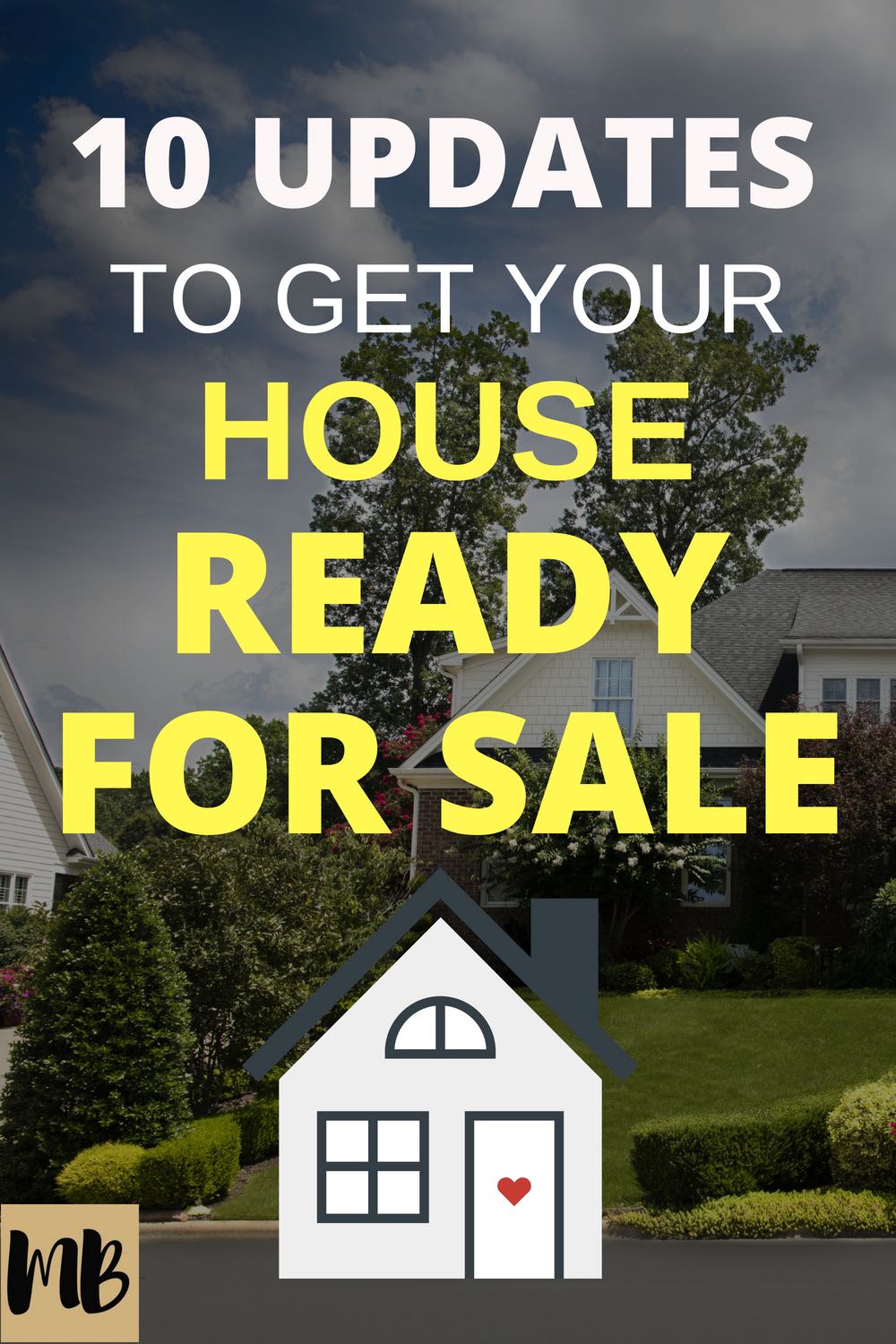 1.  We replaced carpet with hardwood floors.
We wanted a living room that looked a bit more luxury and upscale than a typical family room.  The hardwood floors helped achieve that look.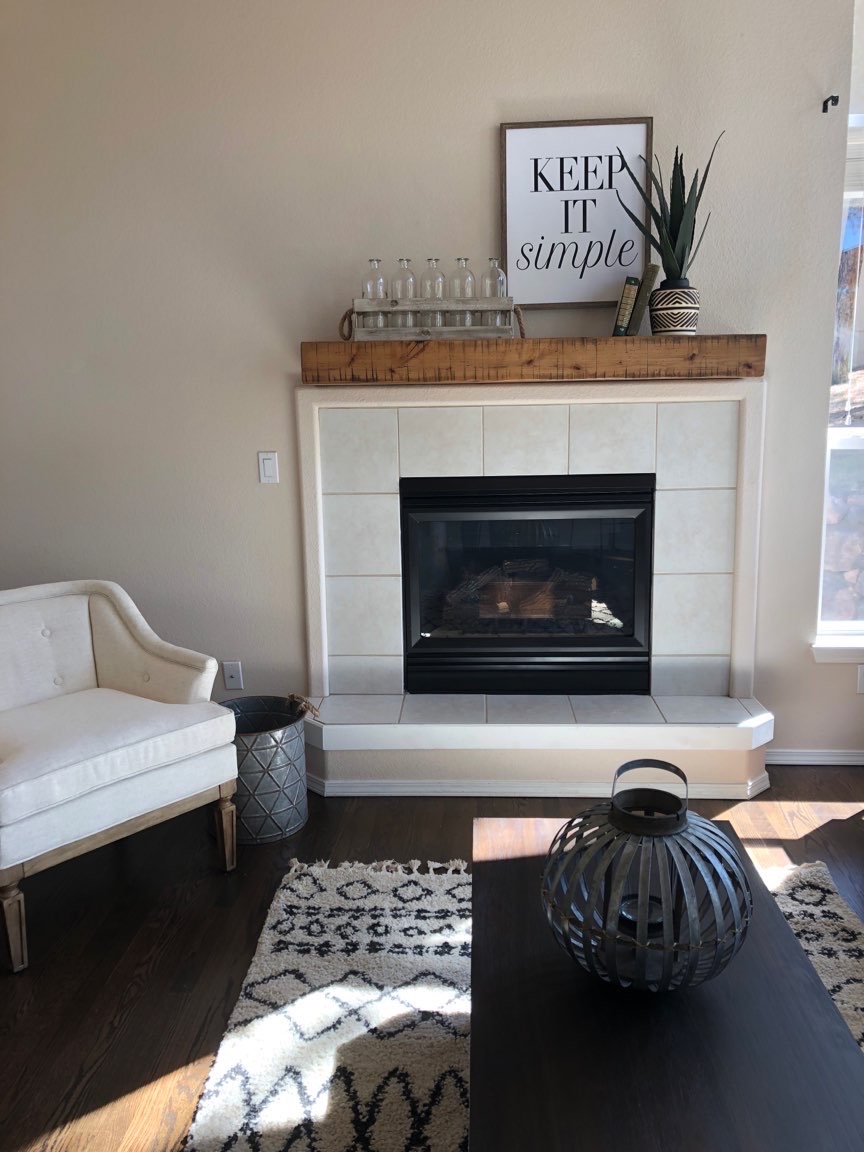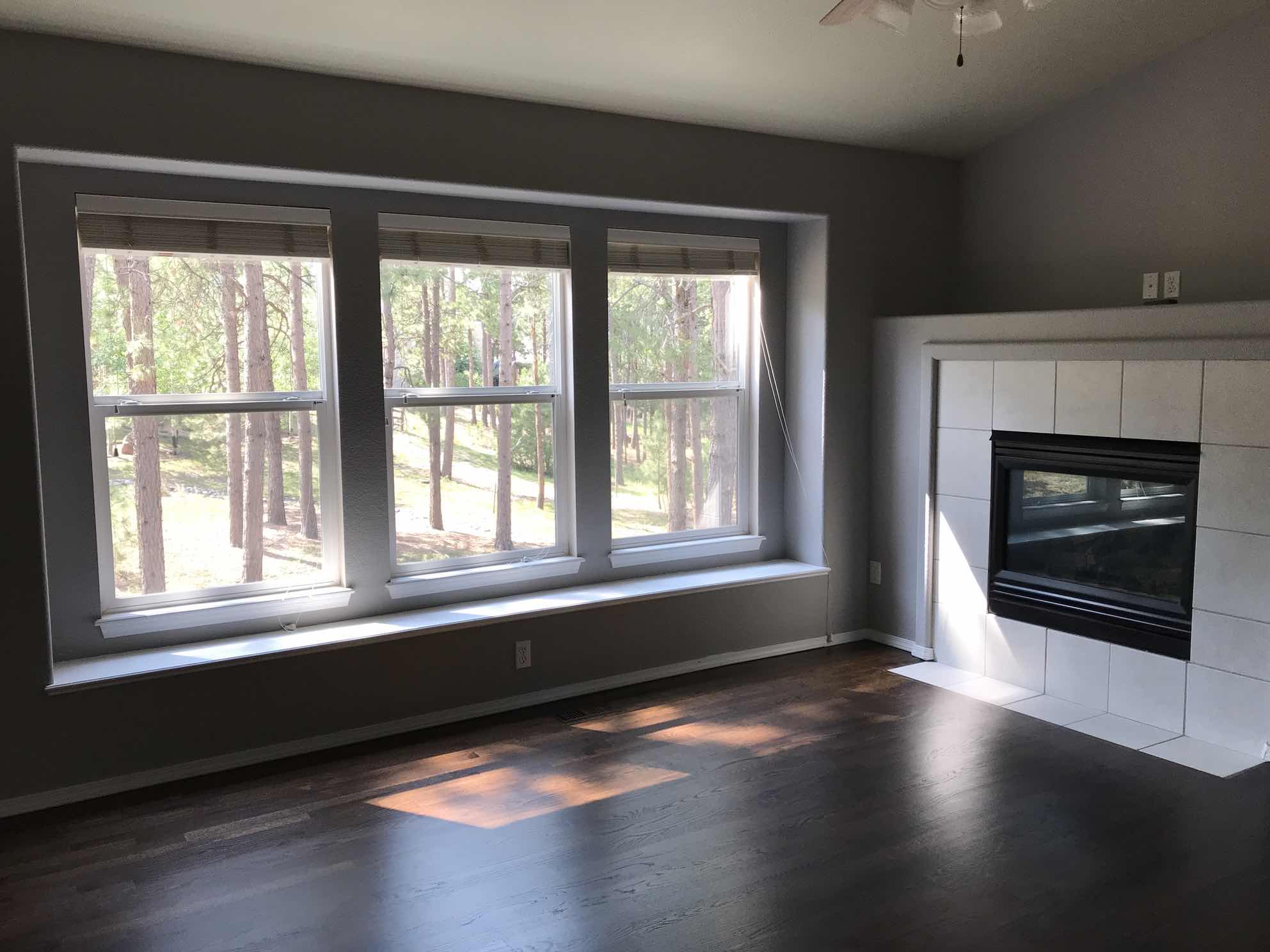 We also added hardwood floors in the master bedroom for the same reason.
2.  We chose an attractive stain for the flooring.
This floor is stained 'Jacobean' and we LOVE how the stain was dark but still showed the grain.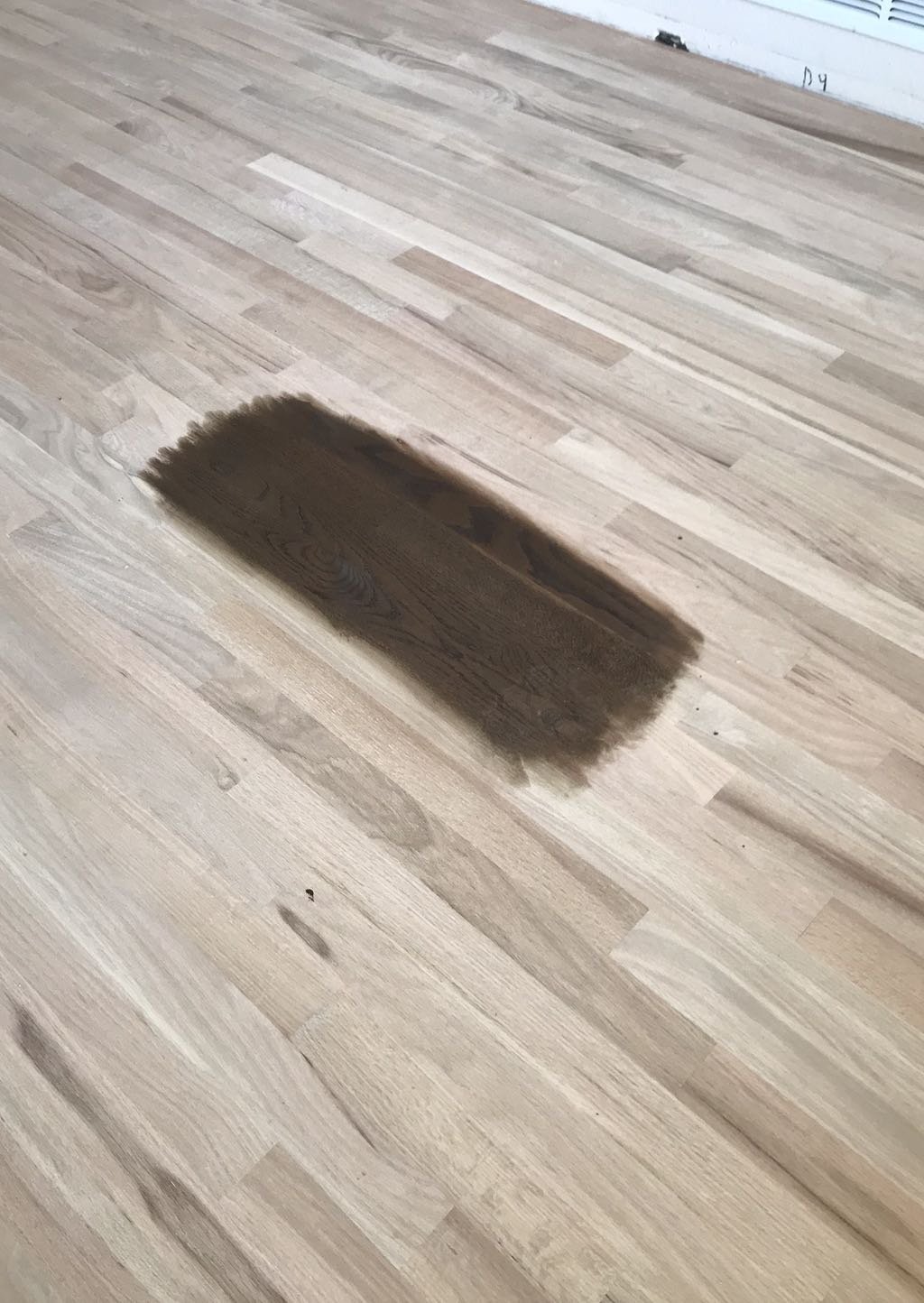 It took me forever to pick the stain but there was something about the coffee coloring in the Jacobean stained floors that I really liked.
I have no regrets with that color.
3.  We removed ALL the brass from the house.
This included updating the shower enclosure to remove the brass,  spray painting the brass door handles, and painting over the brass in the fireplace mantle.
Brass is very 90's and buyers hate it.
We used Rust Oleum black paint for the fireplace and Rust Oleum spray paint in satin nickel for the door knobs and shower enclosure.
My husband did this project 100% himself.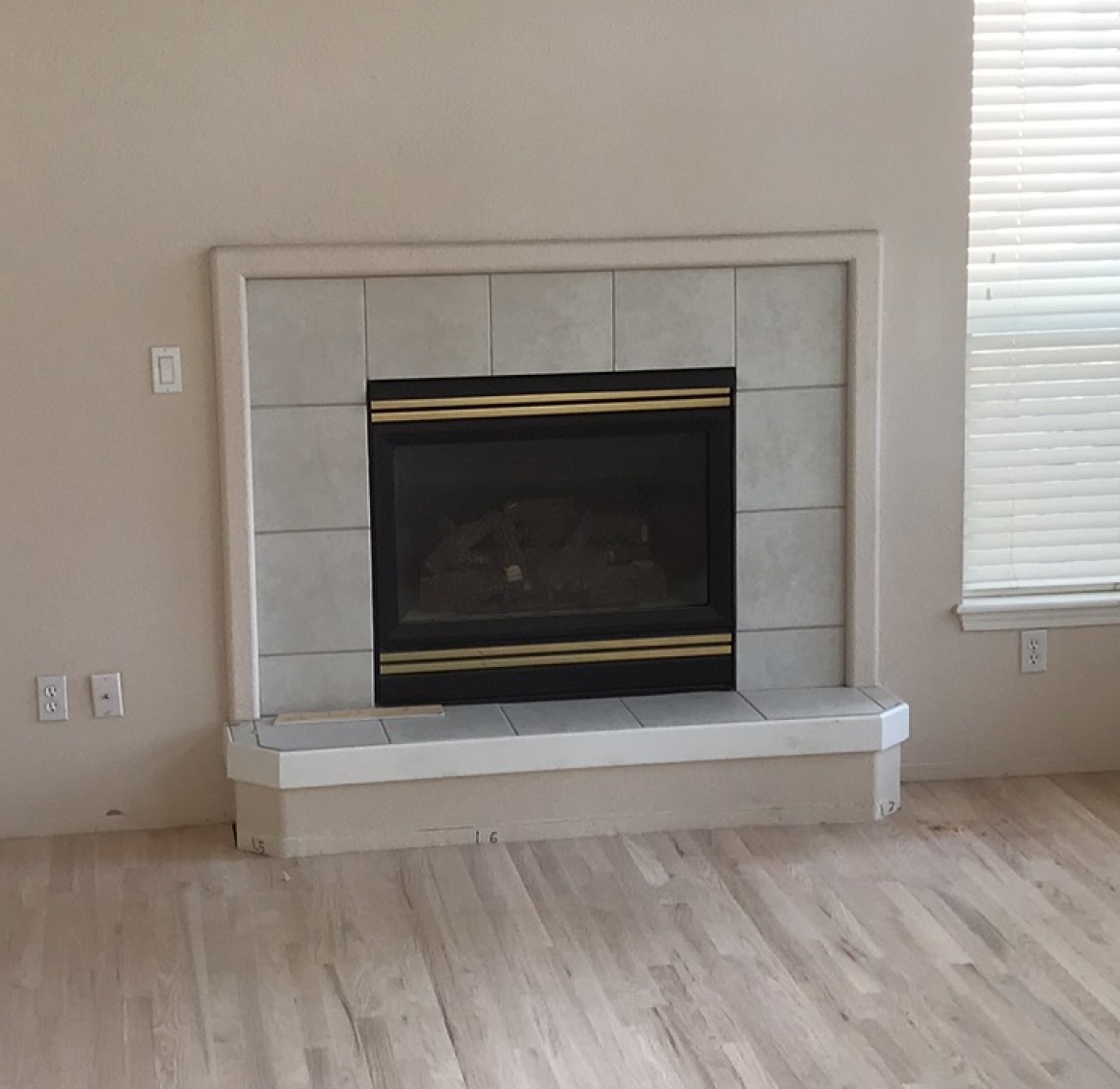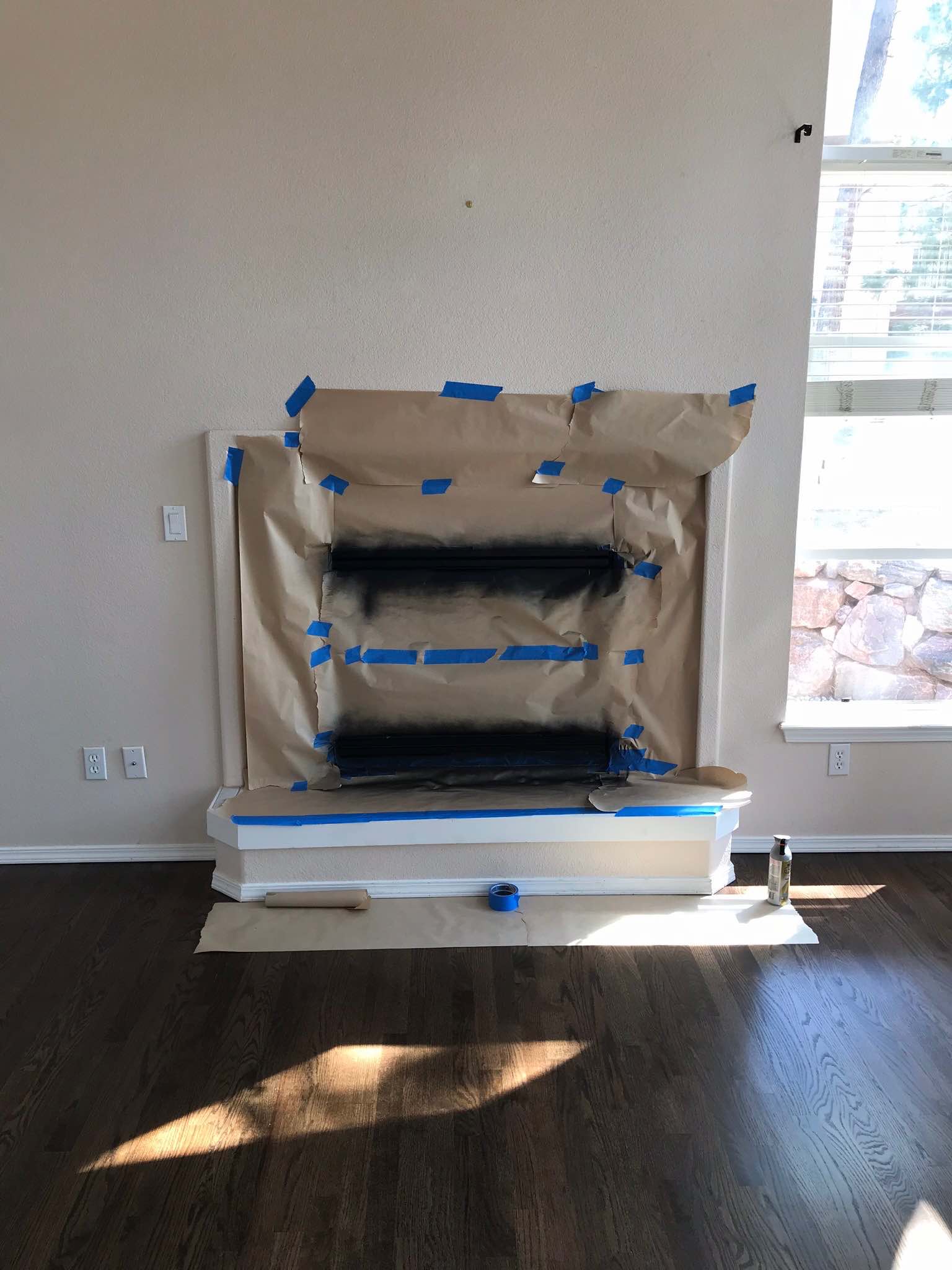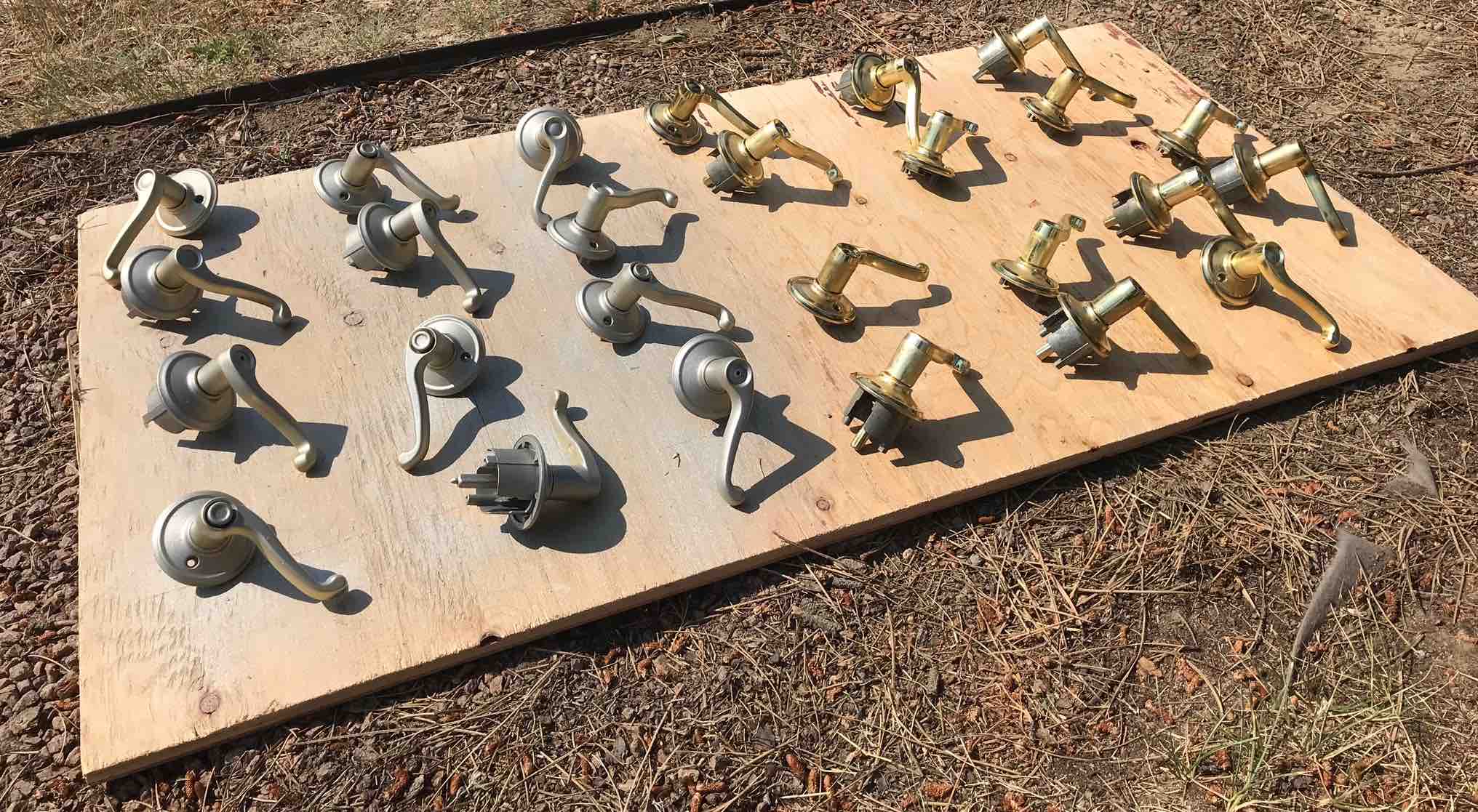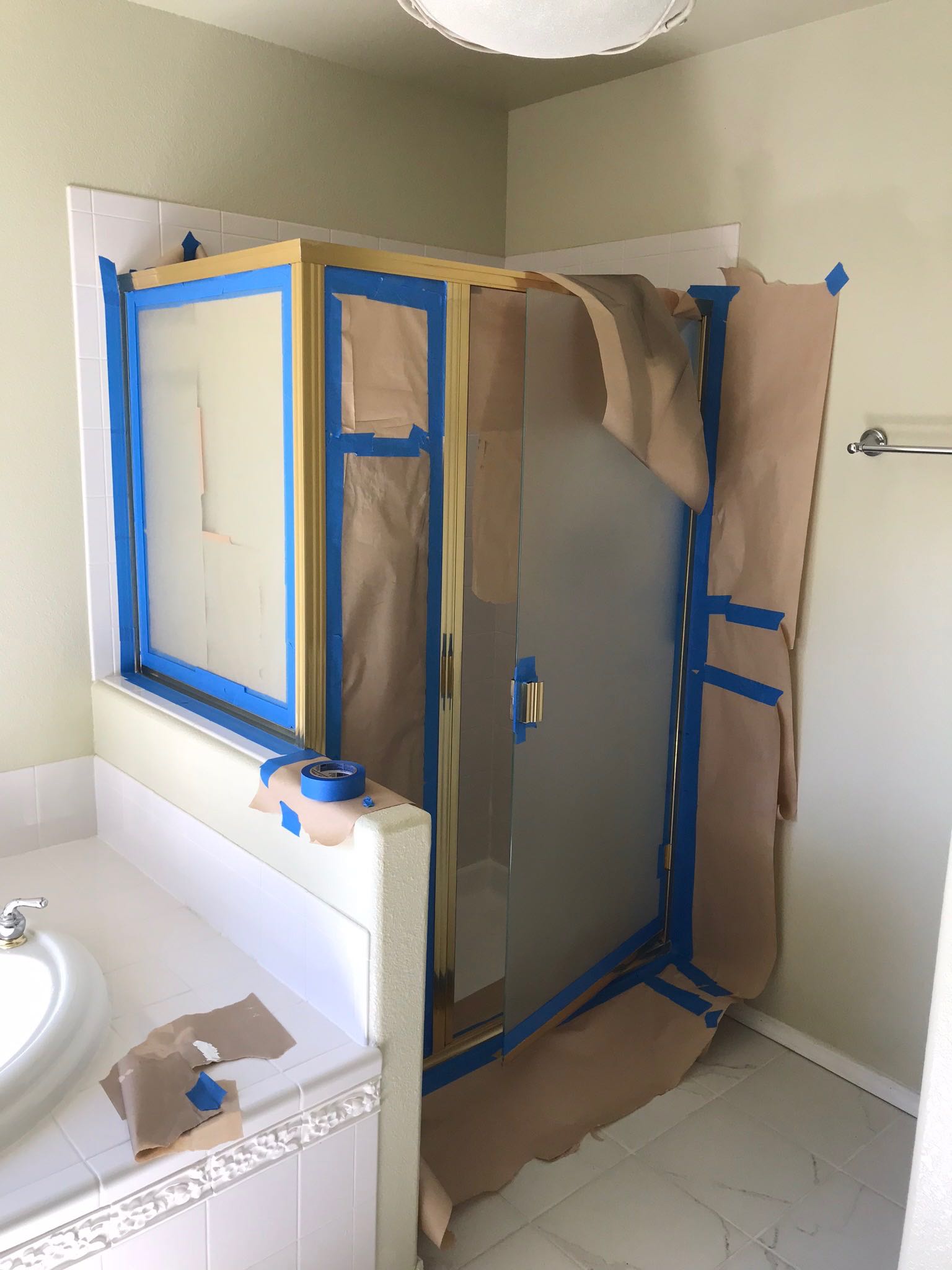 Here are how-to tutorials to paint over brass:
4.  We cleaned up the landscaping outside the house.
We purchased little rocks from Home Depot and bought this whiskey barrel and planted flowers.  This provided the curb appeal we needed for the house.
We also removed and replaced any small bushes that weren't green or looked bad.


We wanted buyers to envision themselves hosting people on the patio so we also added in-ground lighting. It wasn't very expensive to add a few lights.
All in we probably spent a couple of hundred dollars on landscaping.  This was WAY less than the $1500 we were quoted from landscapers to basically just mow the lawn and weed.
5.  We added a Nest Thermostat
We thought the Modern Smart Home Look would appeal to buyers so we bought a Nest.  The thermostat was super easy to install and can be controlled from a phone.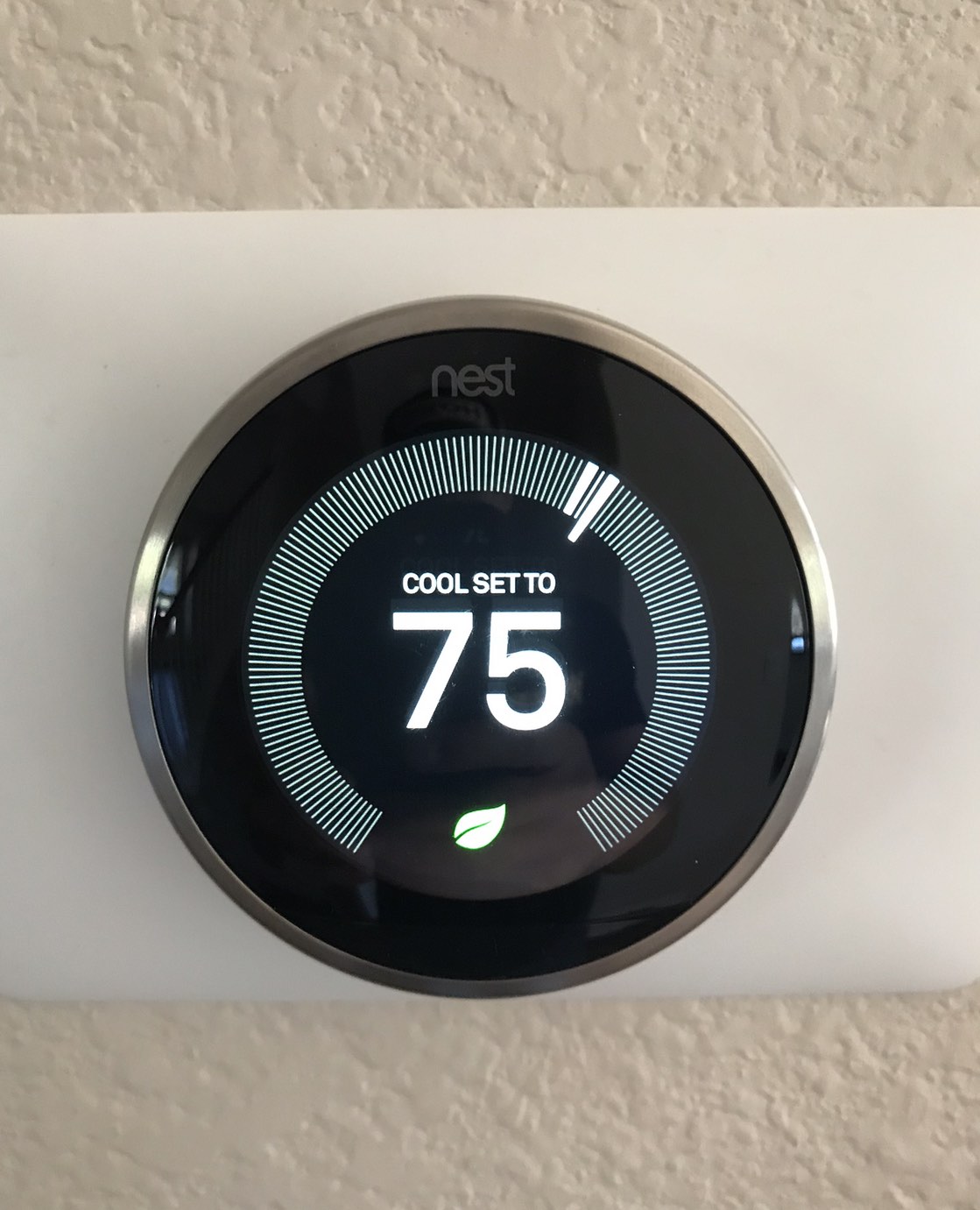 You can buy a NEST on Amazon here.
We believe it did make our home look and feel more modern.  Smart homes are definitely trending and I'm kind of jealous now that our new buyers have this because I want one!
6.  We got inspections of the furnace, water heater, and AC.
You can pay less than $100 for someone to come out and look at the furnace and the HVAC and provide some sort of report that they're in working condition.
We printed out the reports and left them out for buyers to look through when touring the house.  Our agent also sent the documents to buyer's agents after contract.
Why did we do this?
We remembered being impressed the previous sellers provided this information to us when we bought the house.
It's more for peace of mind than anything else since buyers will do their own inspections.
These reports can be especially helpful if you're worried buyers will be turned off that the furnace is old (which was a concern of ours since our furnace was in good condition but at the end of it's working life according to standards – 15 years).
7.  We added subway tile to the kitchen.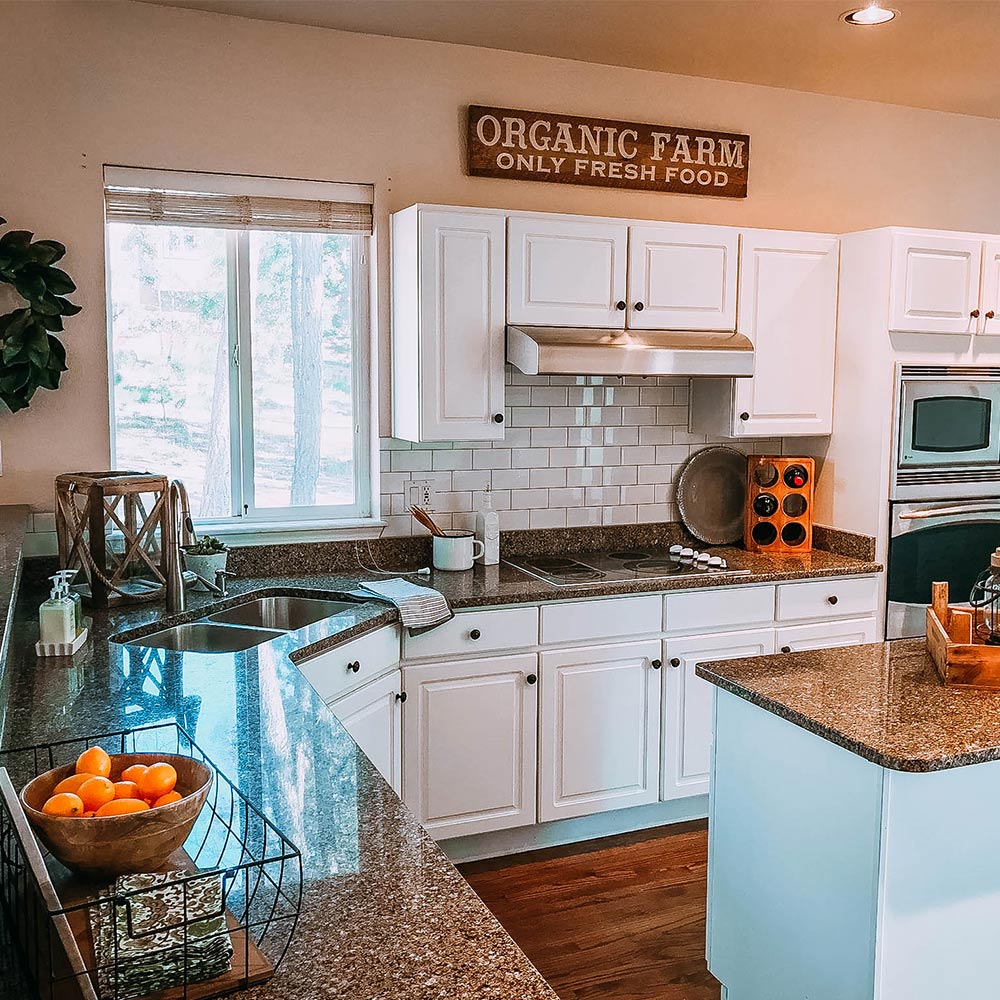 I'm so upset we didn't do this update when we lived in the house. It's GORGEOUS and I love it.
By the way the grout is platinum in color.  It took me awhile to pick the grout so sharing in case that makes it easier!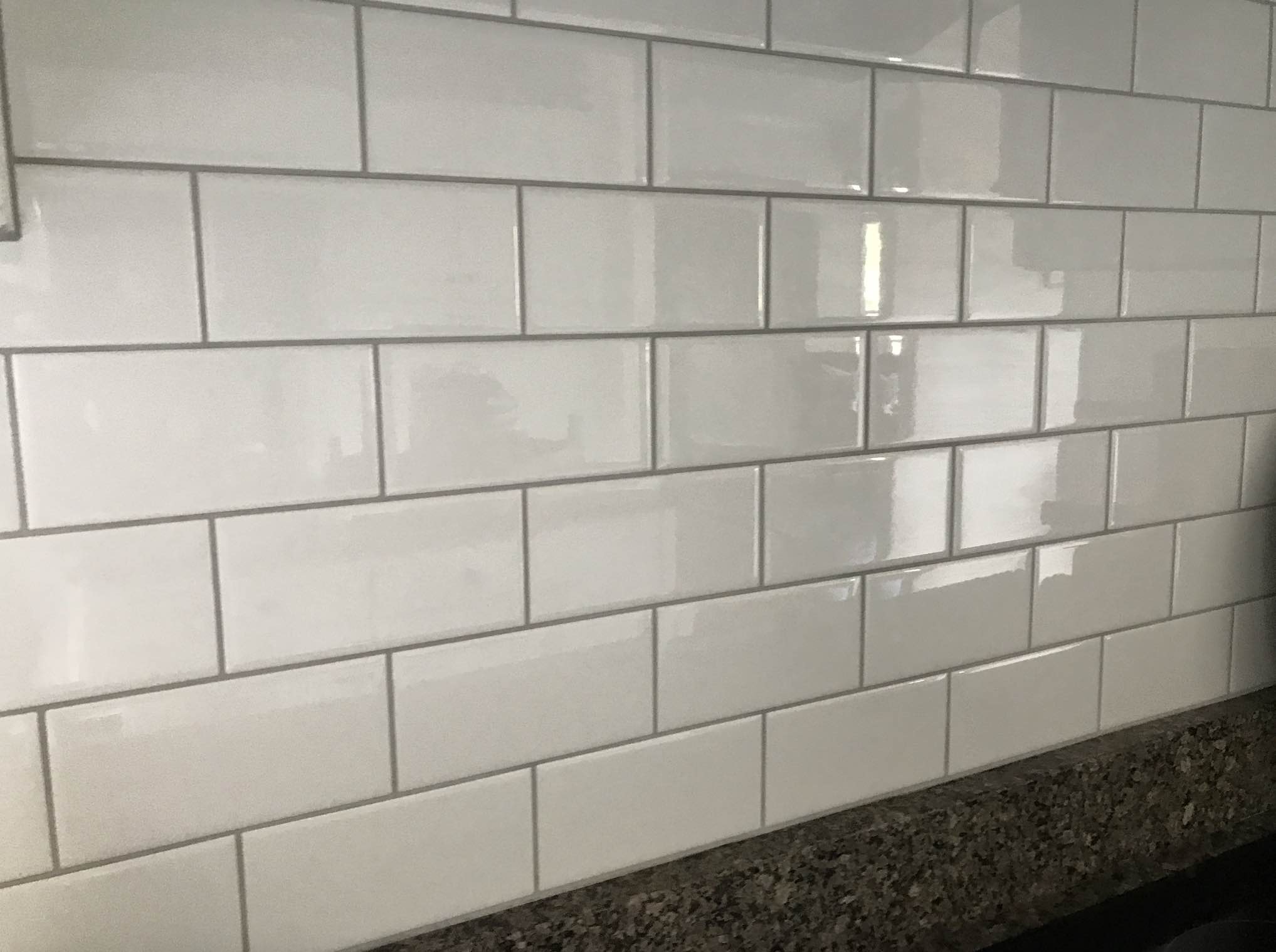 8.  We replaced the lighting fixtures with modern ones.
I am in LOVE with this lighting fixture from Amazon.  It's not that expensive and looks great.  We'll definitely be buying this for our next house.


The color for the light fixture is barnwood & oil rubbed bronze.  It comes in multiple colors.  Buy the light fixture here on Amazon.
9.  We took down the curtains and curtain rods.
Our home stager recommended we do this and we 100% agree.  The house appeared lighter, bigger and brighter without the curtains.
10.  We paid for modern home staging.
I'm a Magnolia fan and am obsessed with the modern farmhouse decor that Joanna Gaines made popular.  Many of the staging companies I saw though had more dated pieces and style.
Then I found Maple & Moss designs in Colorado Springs and knew that I had found our stagers.
We paid a reasonable price for really high quality staging and it made all the difference.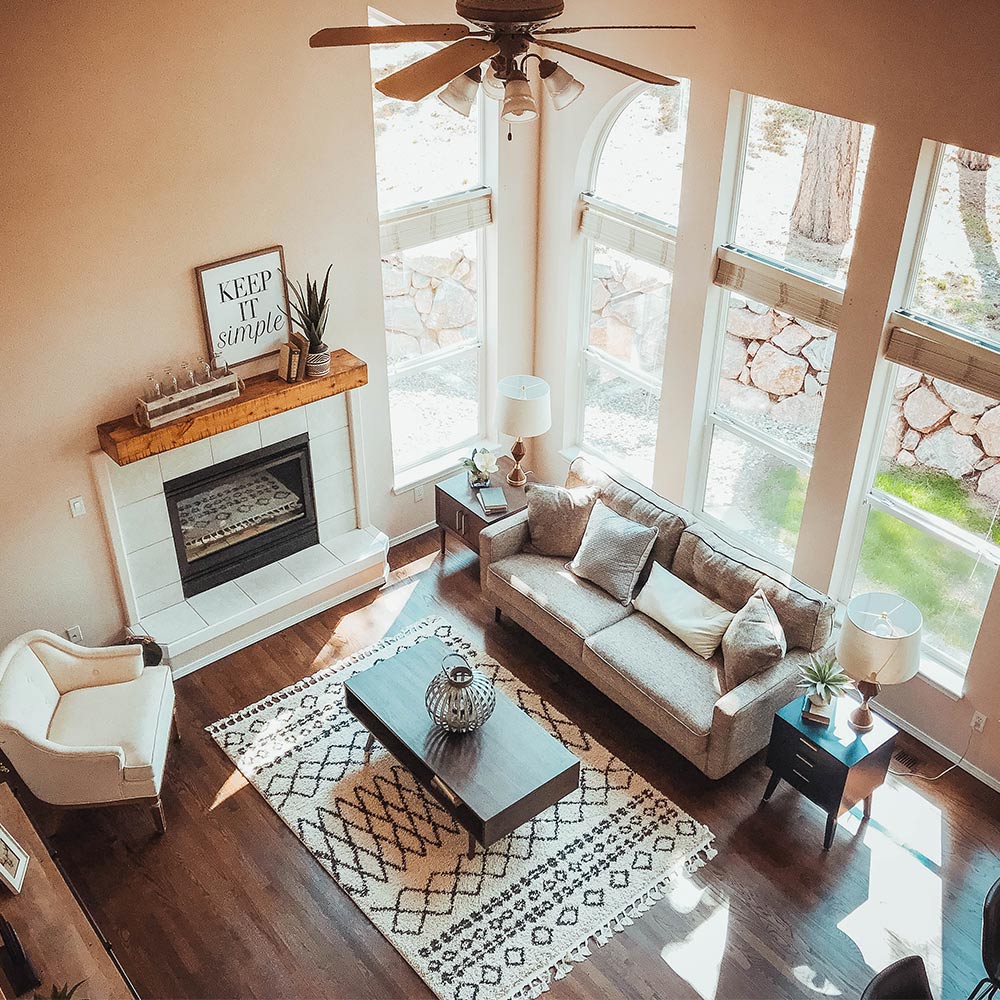 I'm obsessed with all of the pieces she used!
The Result… our home was ready for sale!
We got multiple offers at list and it went under contract in 6 days.
List price was $100k more than we paid in 2014.  I call this a win!
What are your tips for getting a home ready for sale?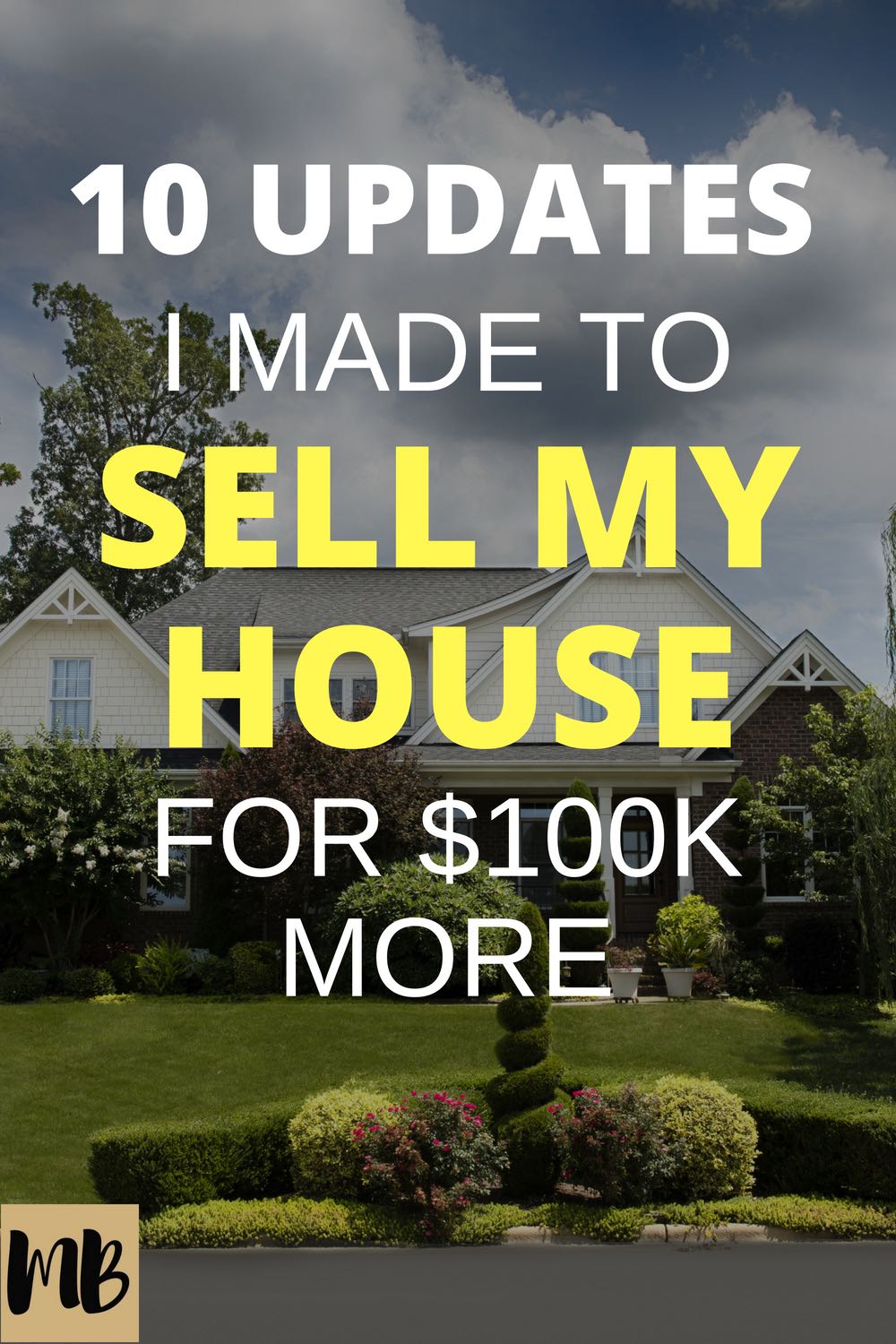 Latest posts by Millennial Boss
(see all)