May was right up there with April in that I brought in nearly $3,000, but it felt like an entirely different month.
Traffic was more diverse this month with organic search making up a larger portion of the pie.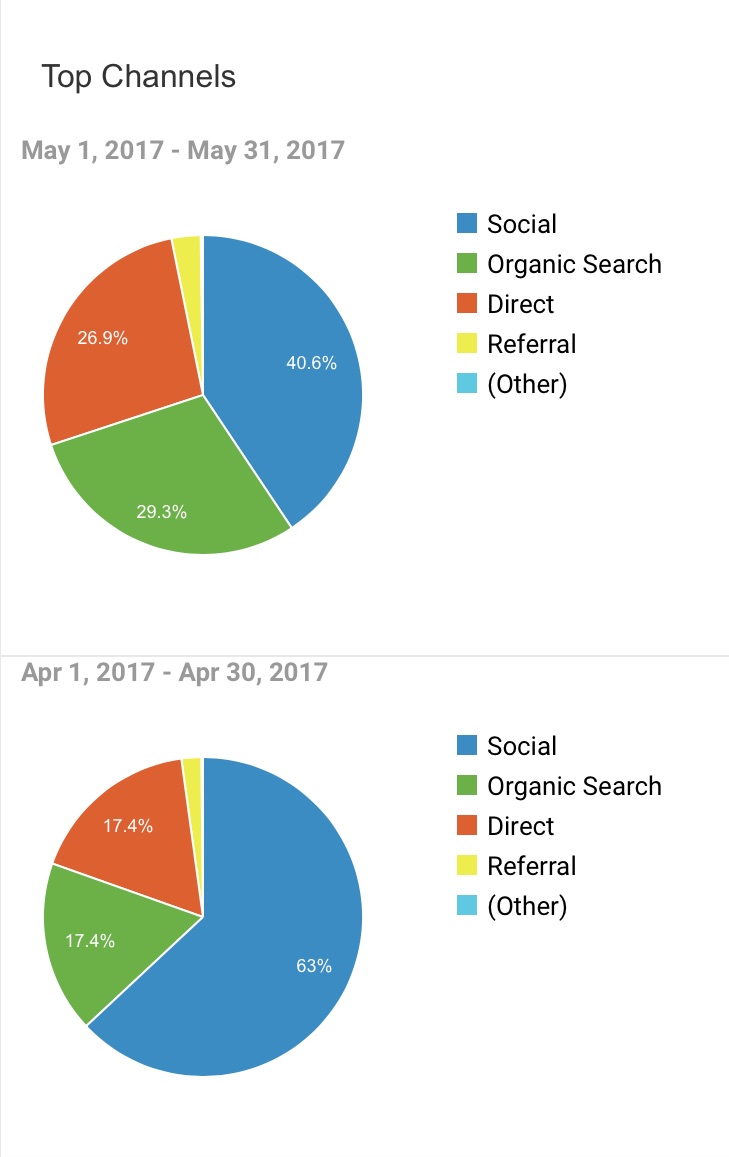 I Brought On Someone to Help Run the Site
I also tried outsourcing the blog this month.
This meant that I brought someone on to write posts, schedule tweets, and answer emails.
This resulted in some bumps in the road (like the time that the same post was tweeted out 17 times in 1 day) but overall it was a positive experience and a huge help to me.
I've started to reflect on how I can scale while staying on brand and keeping my voice. It is hard.
If any bloggers have experience in this area, please comment below.
I Posted More Articles Than Normal
You can produce more when you leverage the help of others – duh!
I brought on a new person who wrote a few articles for me, including:
Why I No Longer Want to Buy A Truck (& It Kills Me to Say That)
5 Podcasts You've Never Heard of That Are Freaking Great
5 Exercises to Get Your Beach-Ready Body
5 More Exercises to Get Your Beach-Ready Body
I Launched the New Feature Friday Series
I also set up the Feature Friday Series where I'll feature stories from entrepreneurs and people who have paid off their student loans.
Feature Friday – Michael from Super Millennial (who just quit his job)
Feature Friday – Bald Thoughts (who paid off his student loans)
Feature Friday – Kara from Bravely (who launched her own company)
I like bringing other voices (and other sources of inspiration) on to the site so it's a win for me.
If you'd like to be featured on Feature Friday, find more information here:
Get Featured on Millennial Boss!
Other Articles From This Month:
Blogging Articles:
April 2017 Income Report – $2851
35 Bloggers Making $1,000 to $300,000 Per Month
The 5 Harsh But True Reasons You're Not Making Money on Your Blog
Personal Finance Articles:
Broke Millennial Has Launched (And Why Erin Lowry is Awesome)!
10 Rites of Passage You Should Skip in Your Twenties To Be Rich In Your Thirties
Entrepreneurship/Other:
20 Top Travel Quotes for Adventurous Women
25 Quotes for Lady Entrepreneurs and Badass Women
Interview with Traveling Vineyard Wine Guide, Laura Iosbaker
Usually I post 5-6 articles per month and this month I posted 15 articles. WOAH!
Delegation and outsourcing works.
Blogging Income – $2,559
One of my most viral Pinterest pins is slowly dying.
I need to figure out how to give it CPR so it comes back to life.
My traffic isn't down overall but traffic to that specific pin is down and that pin brought in a lot of my FlexOffers income.
(FlexOffers is a company that bloggers can promote products through. I recommend you check FlexOffers out).


I plan to increase my traffic from Pinterest next month. I just bought the Pinteresting Strategies ebook which is a 90-page ebook from a blogger who gets over 400,000 page views per month.
I'm learning a lot from it and highly recommend it to anyone serious about increasing their traffic from Pinterest.
New Expense this Month – BigScoots
Note that I added BigScoots to the expenses list this month.
I needed to up my hosting game now that this site gets more traffic.
Bluehost was great until I hit tens of thousands of page views.
I also make enough money on the site now that I can afford more expensive hosting.
If you're thinking about starting a blog, I recommend Bluehost because you can get hosting for a few dollars per month.
Once you get traffic and income you can adjust and figure out what level of hosting you need.
It was economical for me to use BigScoots and they provide more hands-on maintenance of your hosting plan.
(PS – I recommend the turbo diesel plan).
If you don't have a blog yet: How to Start Your Own Blog or Website with Bluehost
Physical Product Income – $174
Etsy sponsored listings worked out better for me this month. I spent around $35 and yet made $94 on those promoted listings.
All-in I made $174 on Etsy which is on par with last month.
I made that amount in only 9 orders too which was awesome.
I'm thinking about adding coupon codes next month because people love deals (and my competitors do it).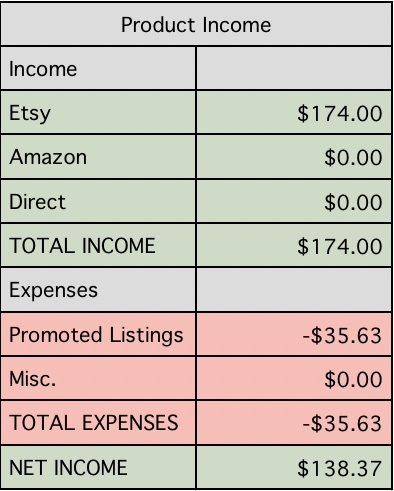 JOIN THE OFF-THE-BLOG EMAIL LIST
If you want my off-the-blog blogging tips (where I share all the good stuff) then join my email list:
Coaching Income – $120
Taking 1×1 coaching calls is one of my favorite things to do.
I love chatting with motivated people and geeking out about entrepreneurship, blogging, and making money online.
If you're interested in working with me, check out my Coaching page for more information.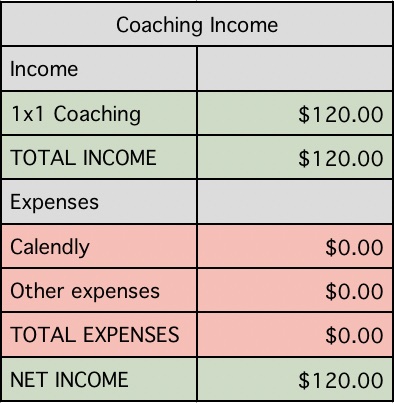 Goals for Next Month
1)  Double the # of Facebook Followers
I would really like to grow my Facebook page in June.
I have thousands of followers on Pinterest, Twitter, and Instagram but only have 300+ on Facebook.
It's likely because I don't use Facebook very often, even though I should.
It's a great platform to share content and connect.
2)  Update Ugly Pinterest Pins
I have a backlog of ugly Pinterest pins I need to update.
I already saw some success in creating new images for some ugly pins in May.
Specifically my new pin for my How To Pay Off Debt post is kicking butt.
Check it out here: https://www.pinterest.com/pin/50524827052292534/
It's light, bright and the font is bold (all the makings of a popular pin).
For more information on what makes for a popular pin, check out the following post:
5 Harsh but True Reasons Why You're Not Making Money Online
What are your blogging goals for this month? Any questions about my report this month?

Latest posts by Millennial Boss
(see all)