We left Seattle on a Tuesday evening after work and arrived in Coeur d'Alene, Idaho around 11:30PM.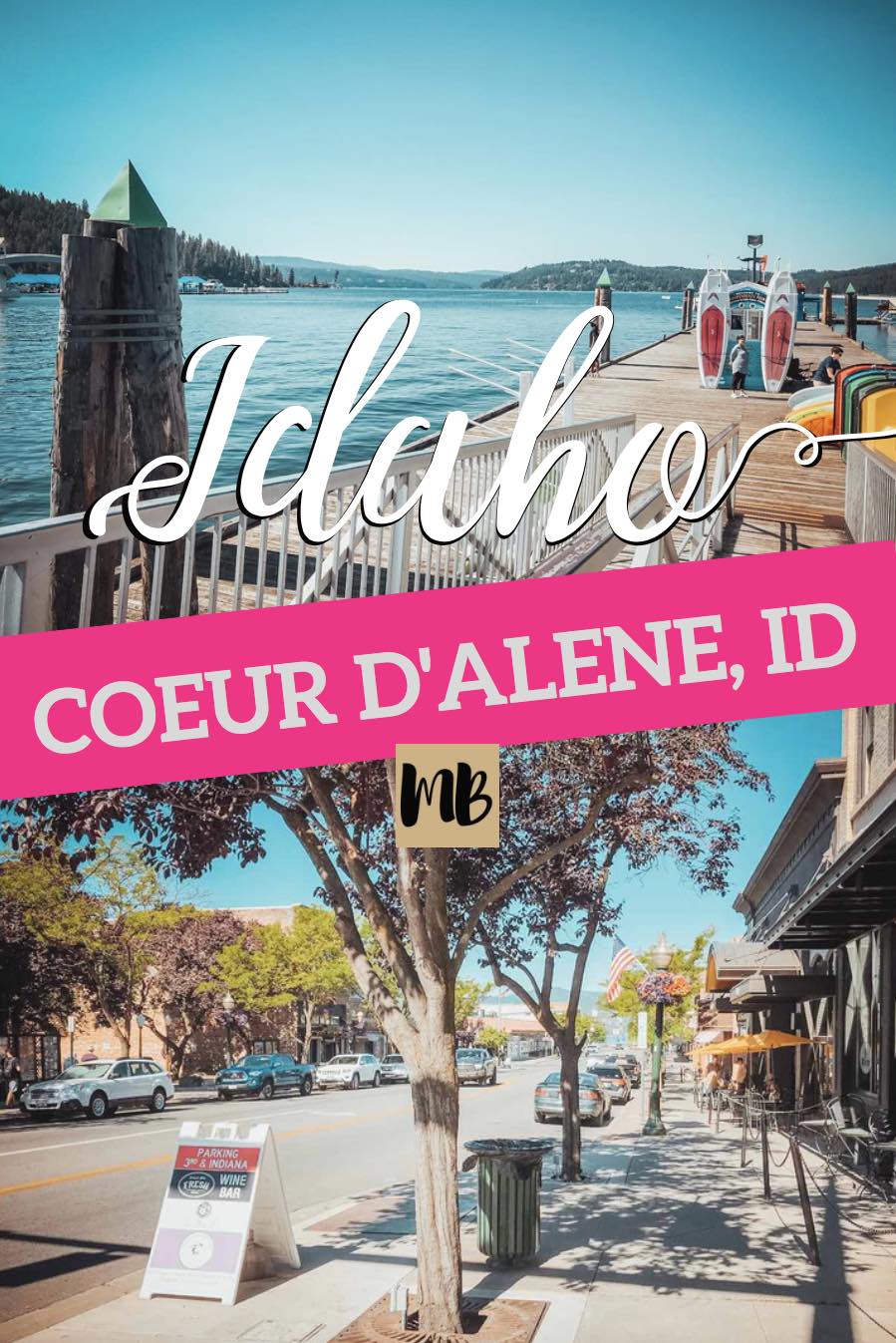 The drive itself was pretty uneventful but scenic.  We stopped quickly for dinner by Central Washington University with no other stops.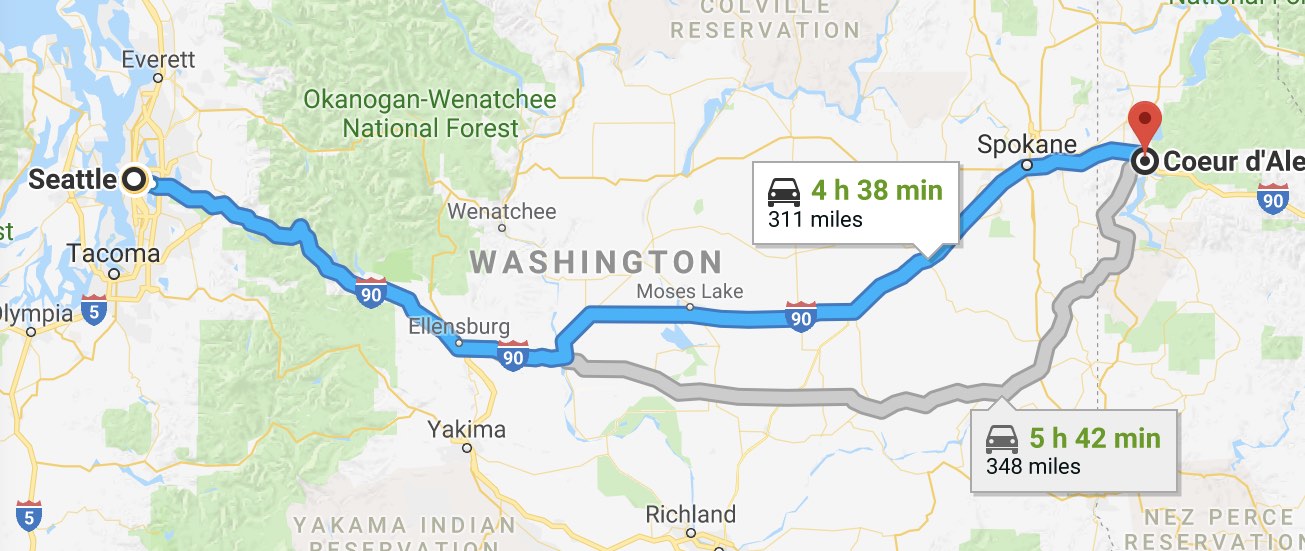 Where to stop between Seattle and Glacier National Park
We had three choices when deciding where to stop between Seattle and Glacier National Park.
Stop in Spokane, WA
Stop in Coeur d'Alene, ID
Stop in Sandpoint, ID
Driving straight to Glacier wasn't an option for us since we were leaving on Tuesday evening after work and didn't want to drive through the night.

Spokane was out since it was in Washington and that's boring because we live in Washington, no?  We also wanted to drive just a bit further to cut down on driving time the next day.
Coeur D'alene versus Sandpoint, Idaho for a Stopover
So it came down to Coeur d'Alene versus Sandpoint and Coeur d'Alene won.  We didn't want to drive that extra hour to Sandpoint since we were leaving Tuesday evening and because we heard that Coeur d'Alene was a bigger place and had more restaurants downtown.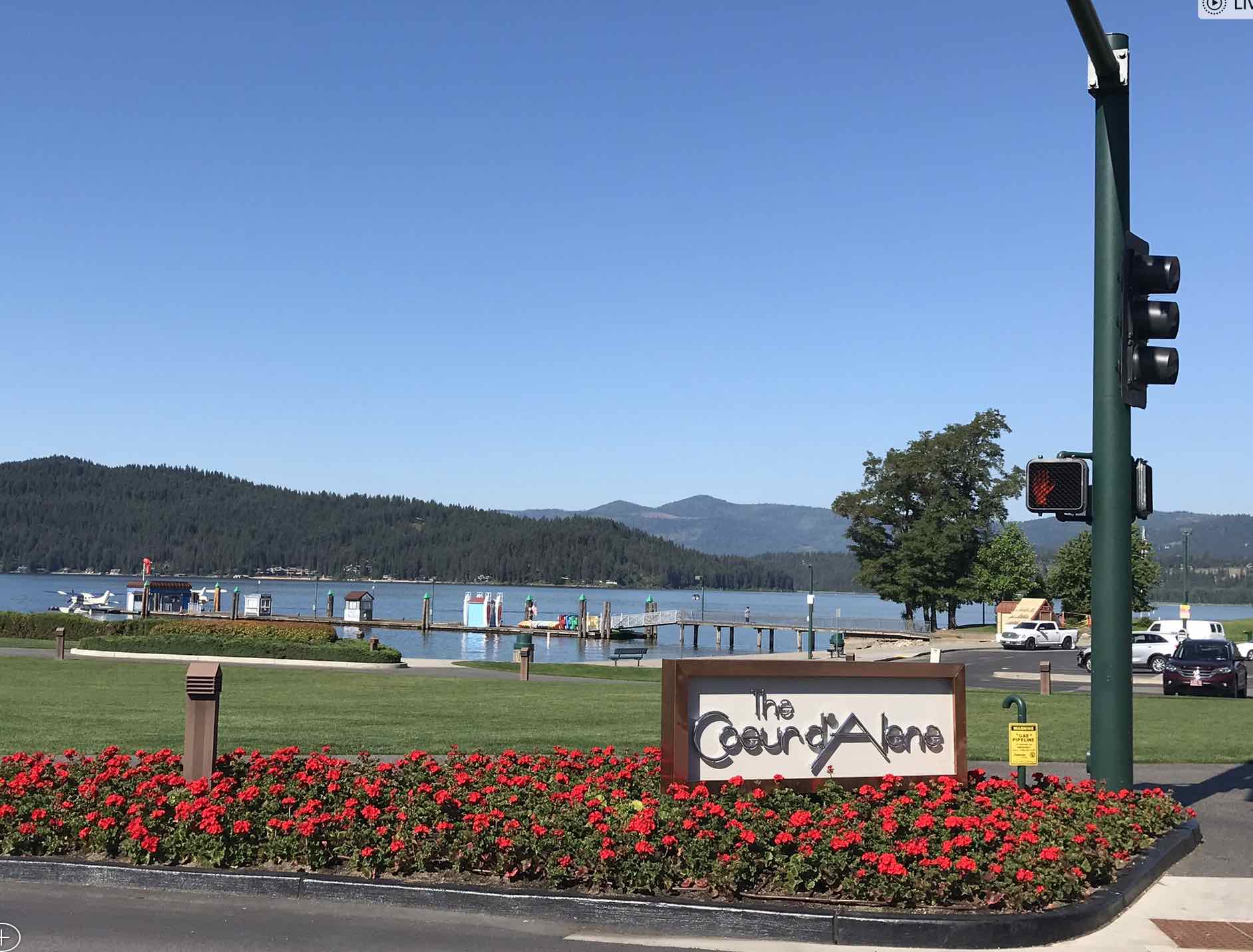 And we found this article stating that although Sandpoint was voted the most beautiful town in America, Coeur d'Alene wins.  So Coeur d'Alene it was.
How far is it between Coeur d'Alene and Glacier?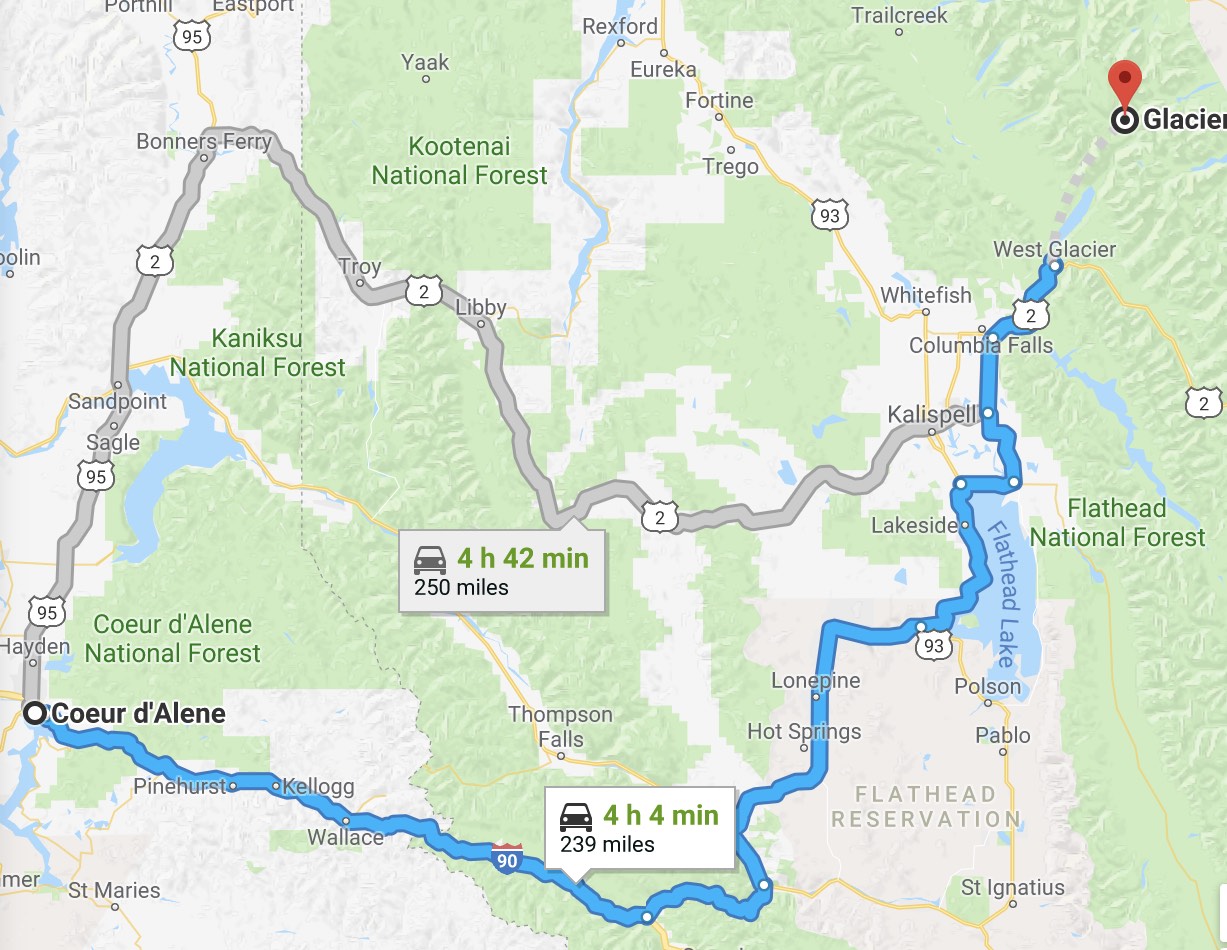 Coeur d'Alene is only 4 hours to Glacier National Park and the most direct route borders Flathead Lake.  Perfect. We planned to wake up early and make the beautiful drive to Glacier.
Where to Stay in Coeur d'Alene, Idaho
We decided to stay right in downtown Coeur d'Alene at The Roosevelt Inn.  Pretty right?  It was an old school renovated into an Inn.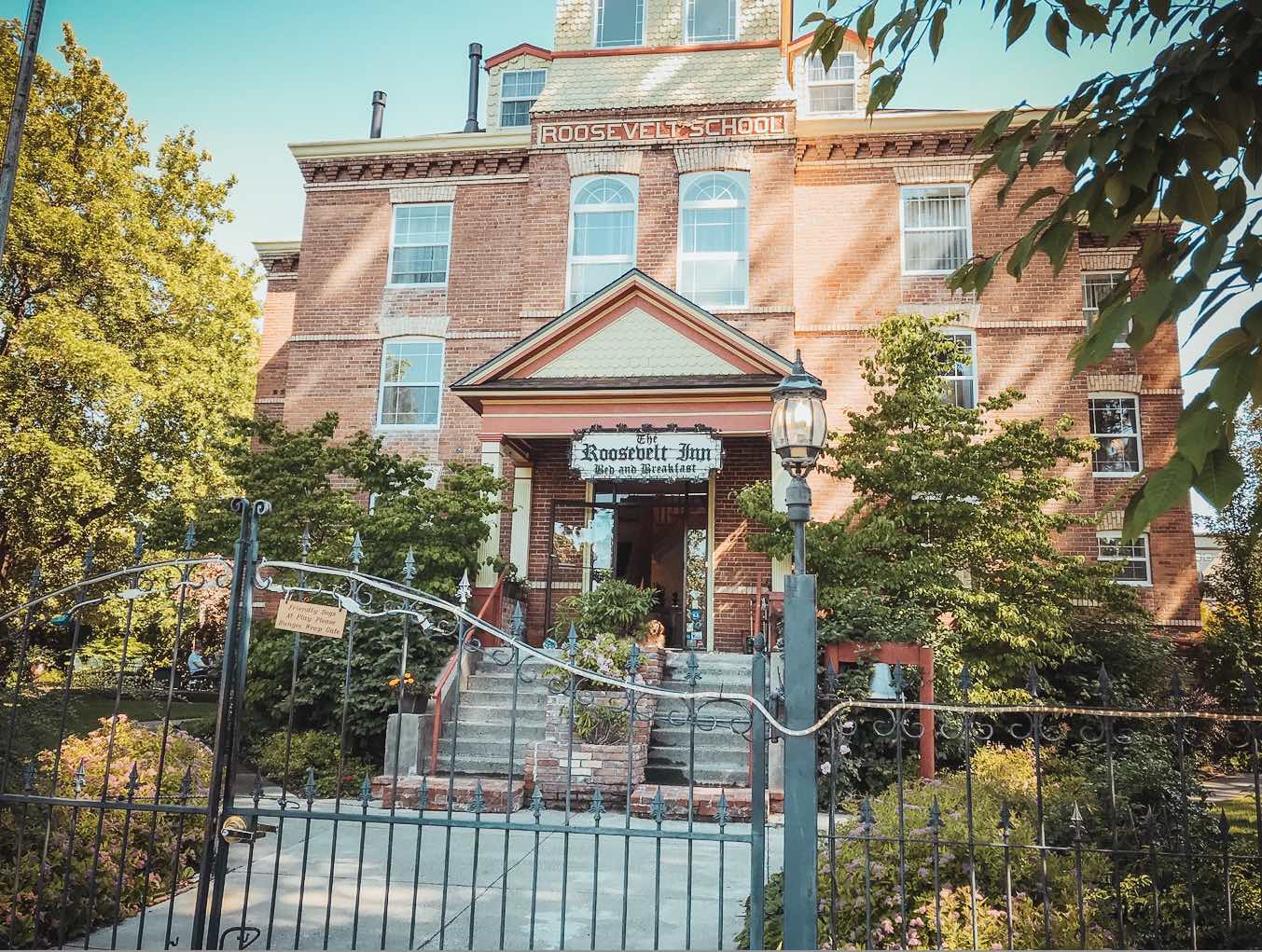 If you don't want to stay at an Inn or formal Hotel, there was an incredible Airbnb we saw with a beautiful view of the lake and town but we didn't want to drive up a mountain road at midnight.
Do you have an Airbnb account yet?  Use my link here for a $40 credit off your first stay.
We're super glad we stayed at the Roosevelt Inn though because it was a beautiful place and my husband and I love old historic inns.
PS – did you catch the golden retriever in that picture of the Roosevelt Inn?  So cute.  The inn is dog friendly and we love dogs so it was perfect.
Review of the Roosevelt Inn Bed & Breakfast
We pulled up at night and Inn was lit up with beautiful lights and there was soft music playing. It definitely made a big impression on us and was very inviting. It was also super easy to check in even though we arrived very late.
The Inn owner (I believe) checked us in and he was really nice.  He apparently was Julianne Hough and Derek Hough's uncle and he looked just like them.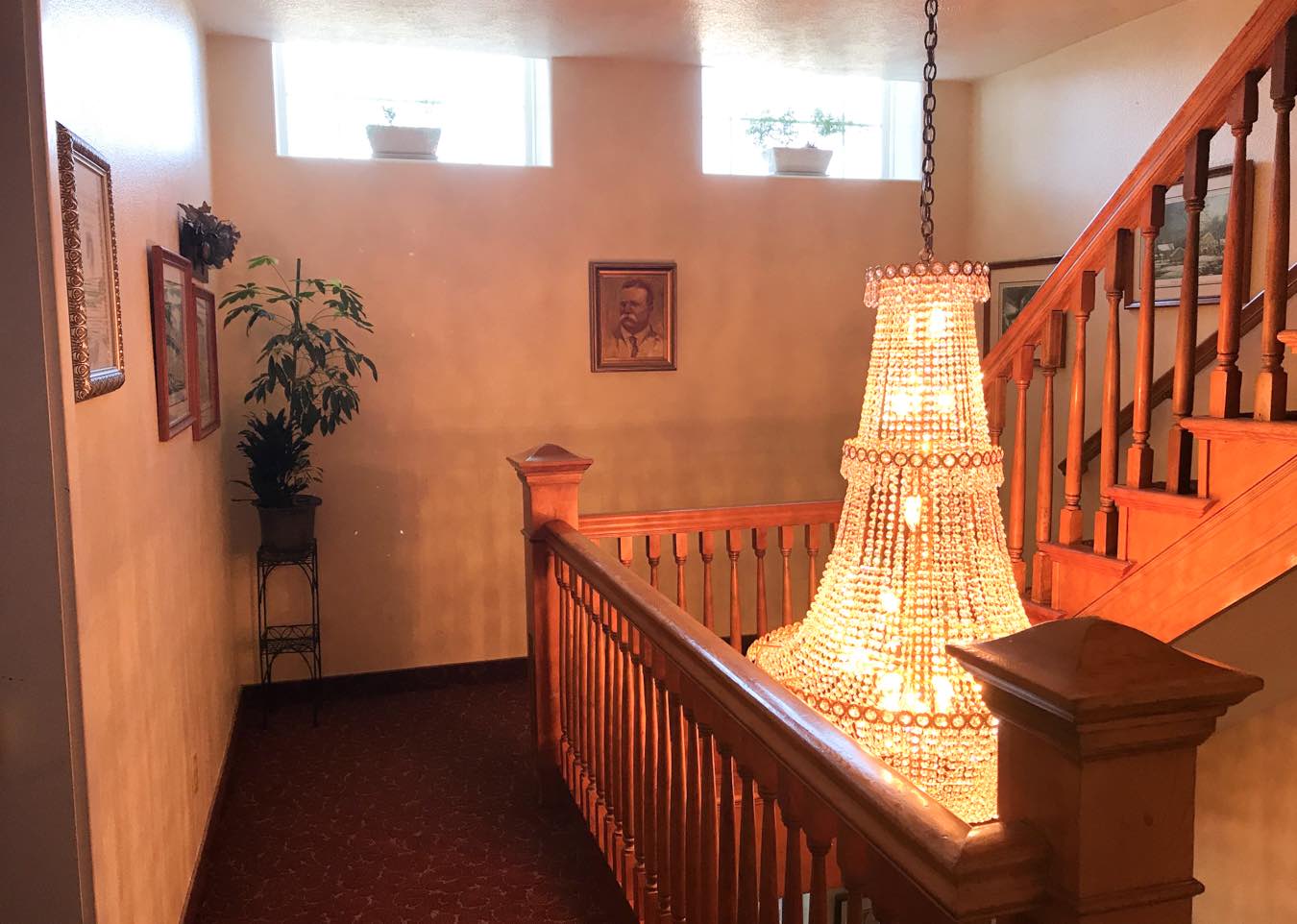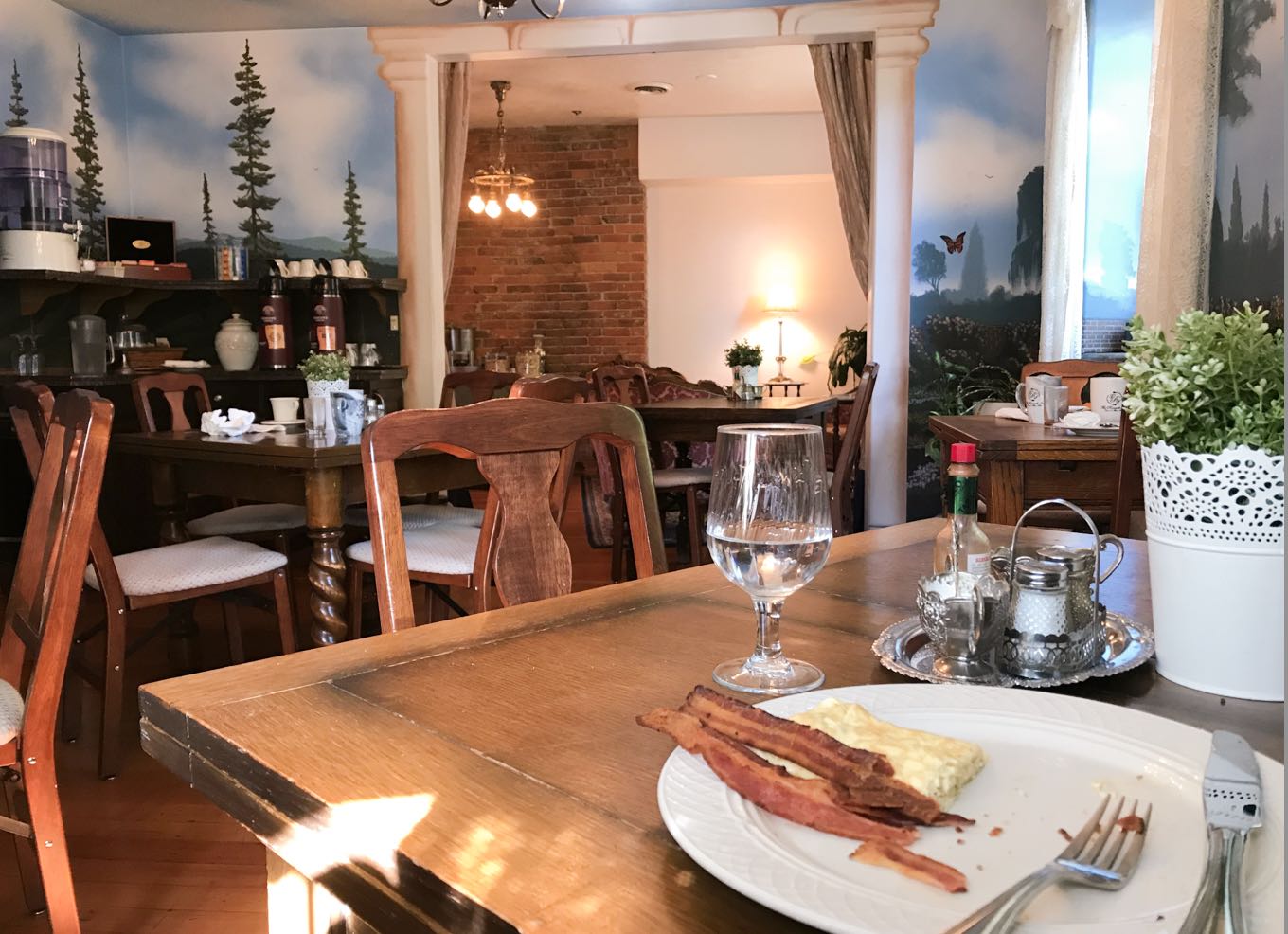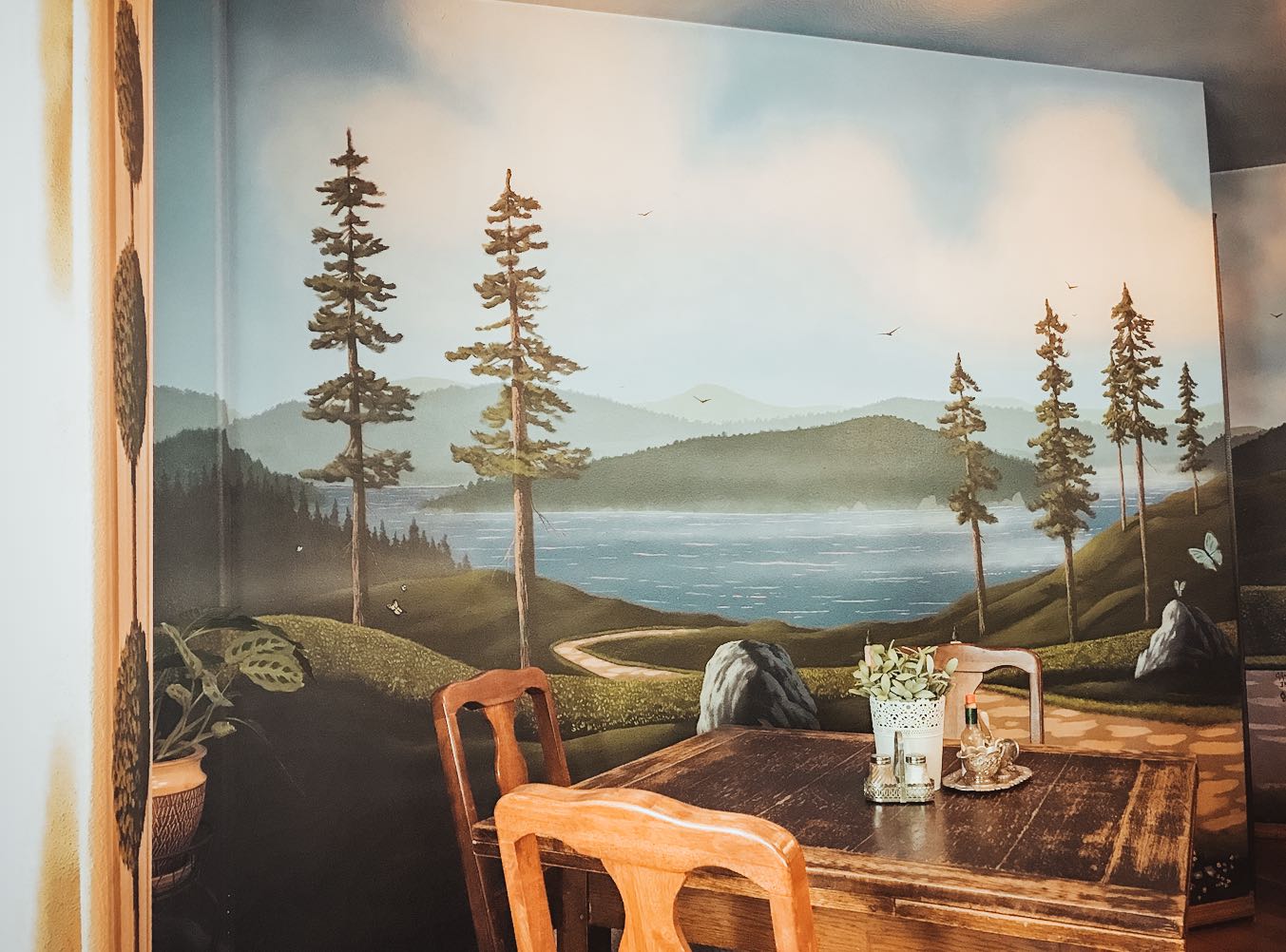 Our room was quaint and Victorian-themed.  We enjoyed the eggs & bacon over breakfast and chatted with a few other couples.  One couple was there celebrating their 40th wedding anniversary and was backtracking their honeymoon trip.
I had this weird feeling that my husband and I might do the same 40 years from now and maybe we'll be talking to another young couple like us.  Meta.
Related Posts:  
What to do in Downtown Coeur d'Alene
Since we already had breakfast and we wanted to get on the road, we didn't dwell too long in downtown Coeur d'Alene.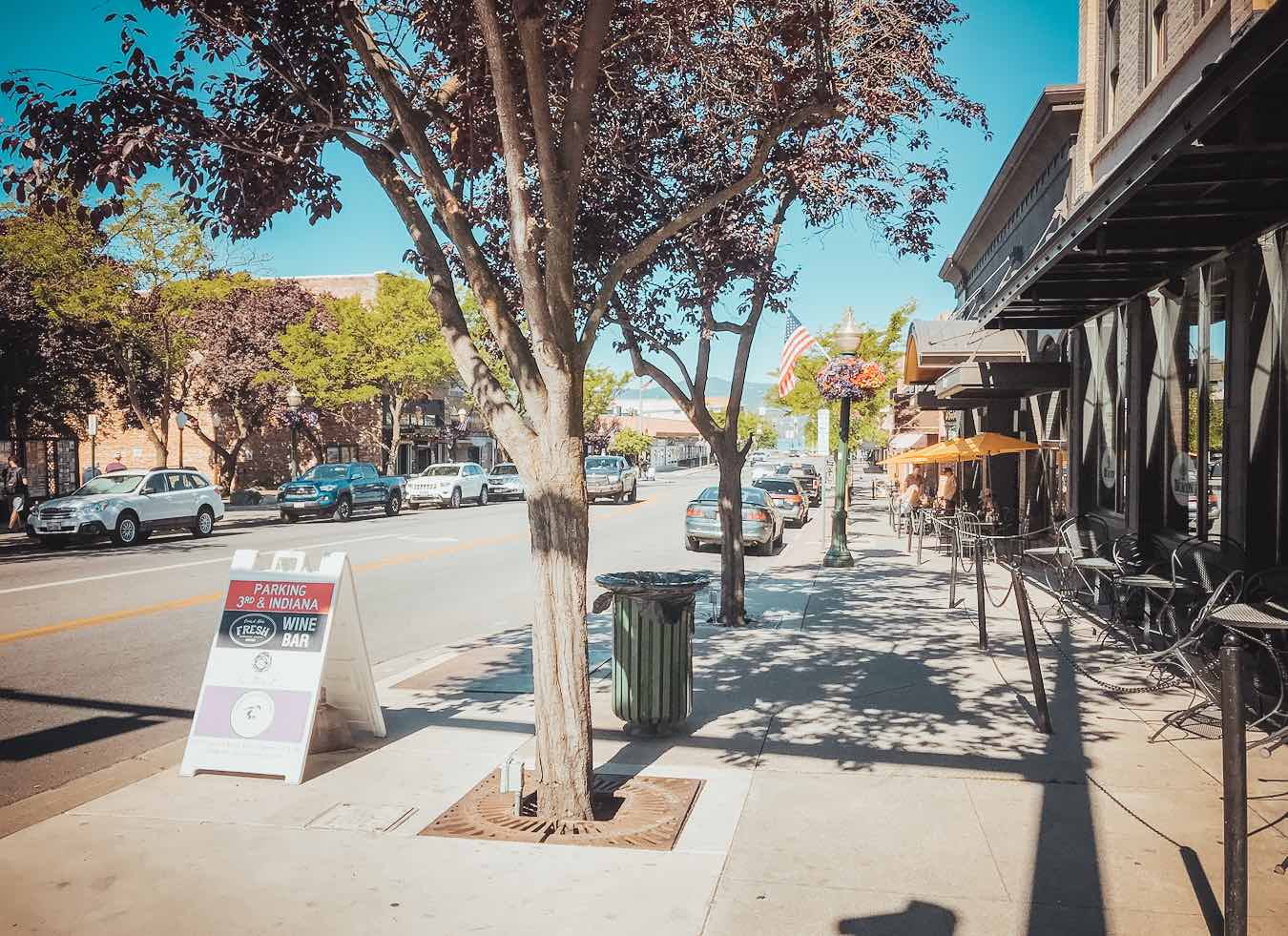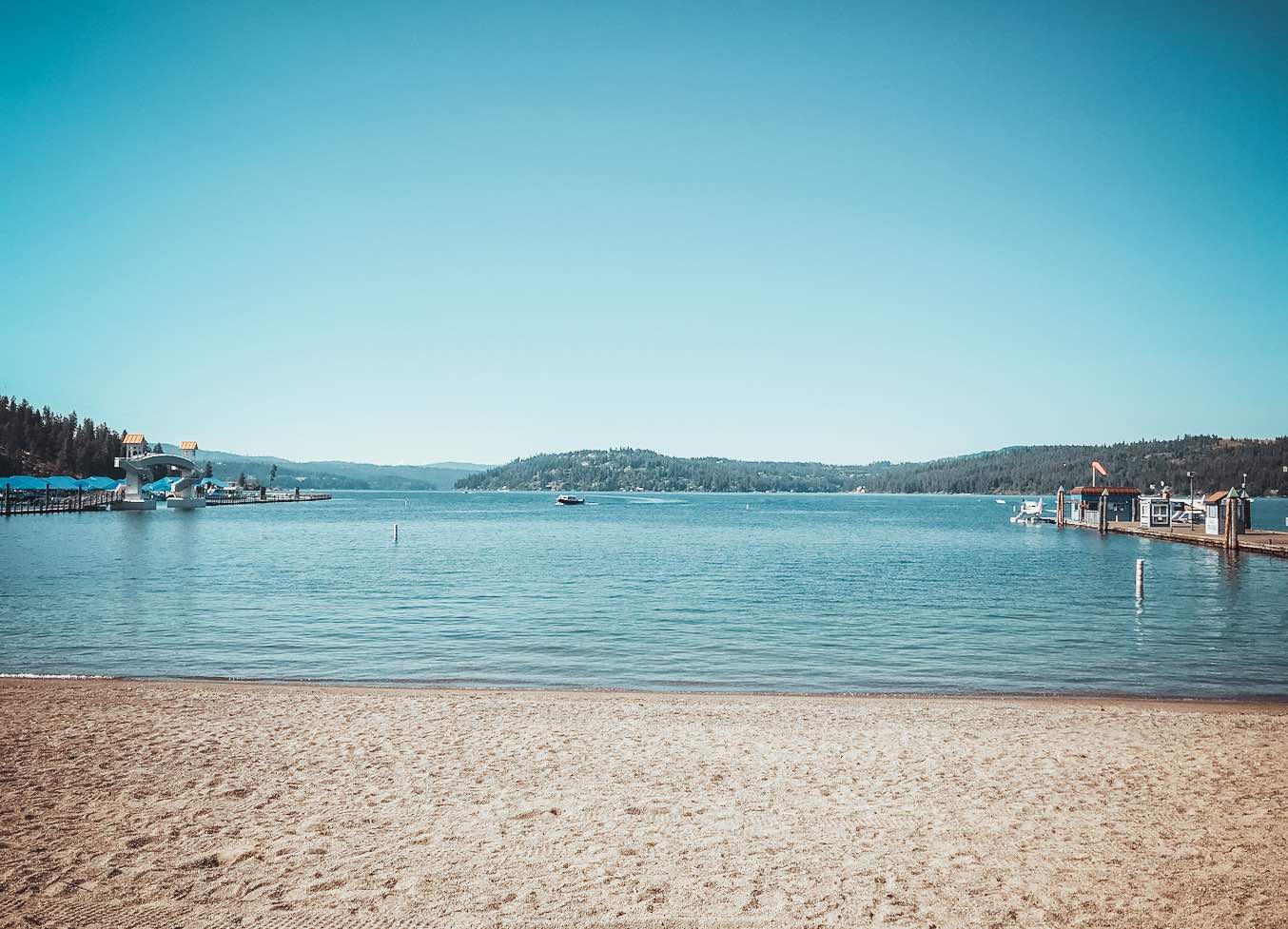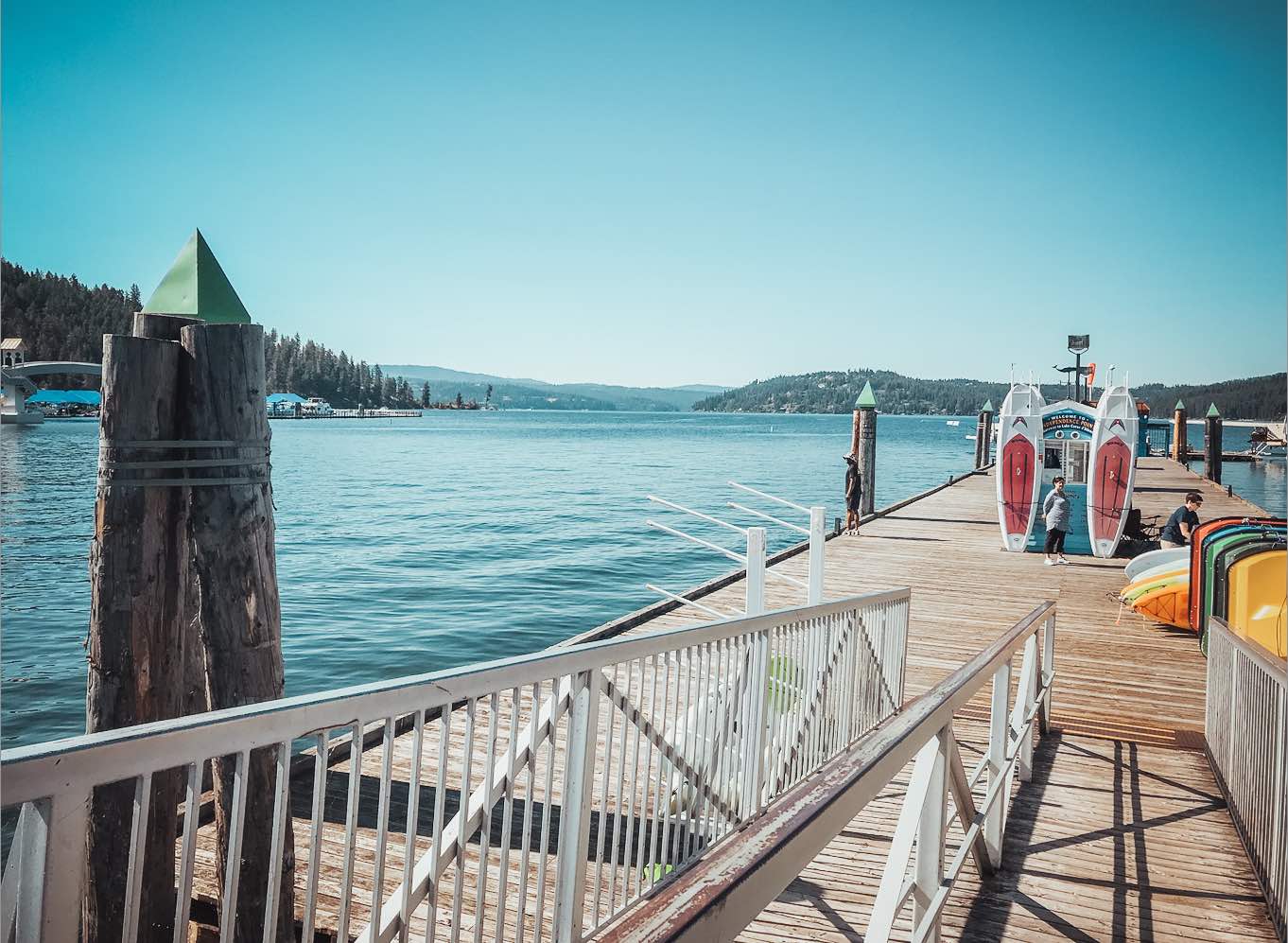 I must say though that it was super, super cute.  We regret not arriving earlier the night before so we could have had dinner downtown.  The lake was beautiful you can rent boats at the marina, which we would have done if we had more time.
Downtown is only a few blocks from the Inn and definitely walking distance for most.
Evans Brothers Coffee in Coeur d'Alene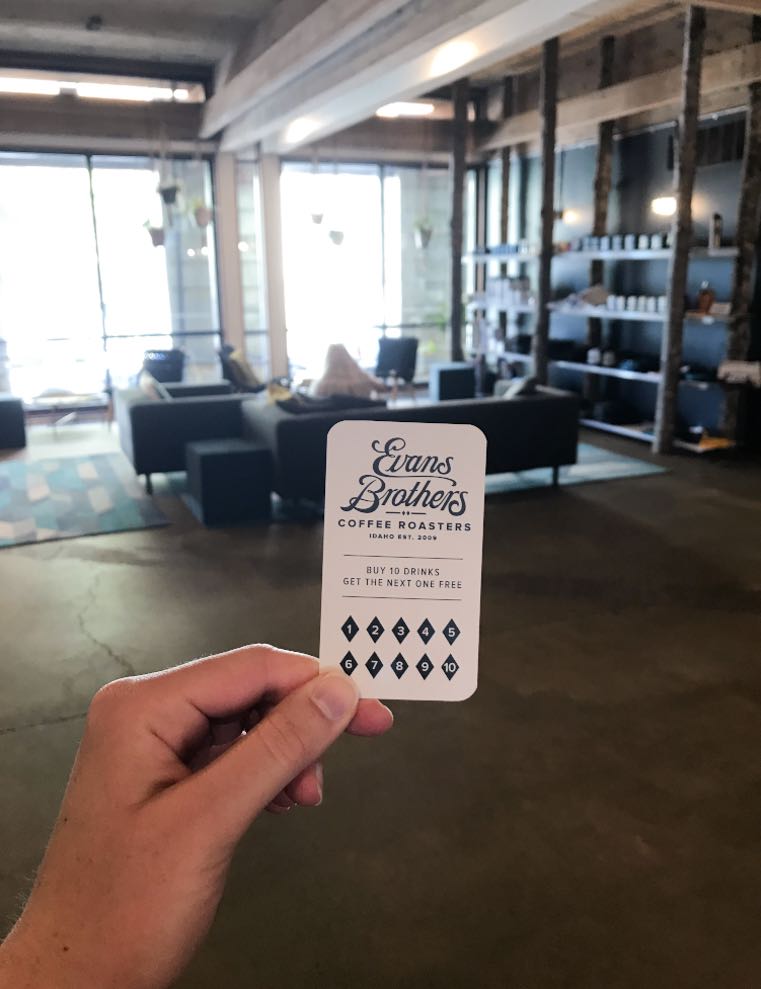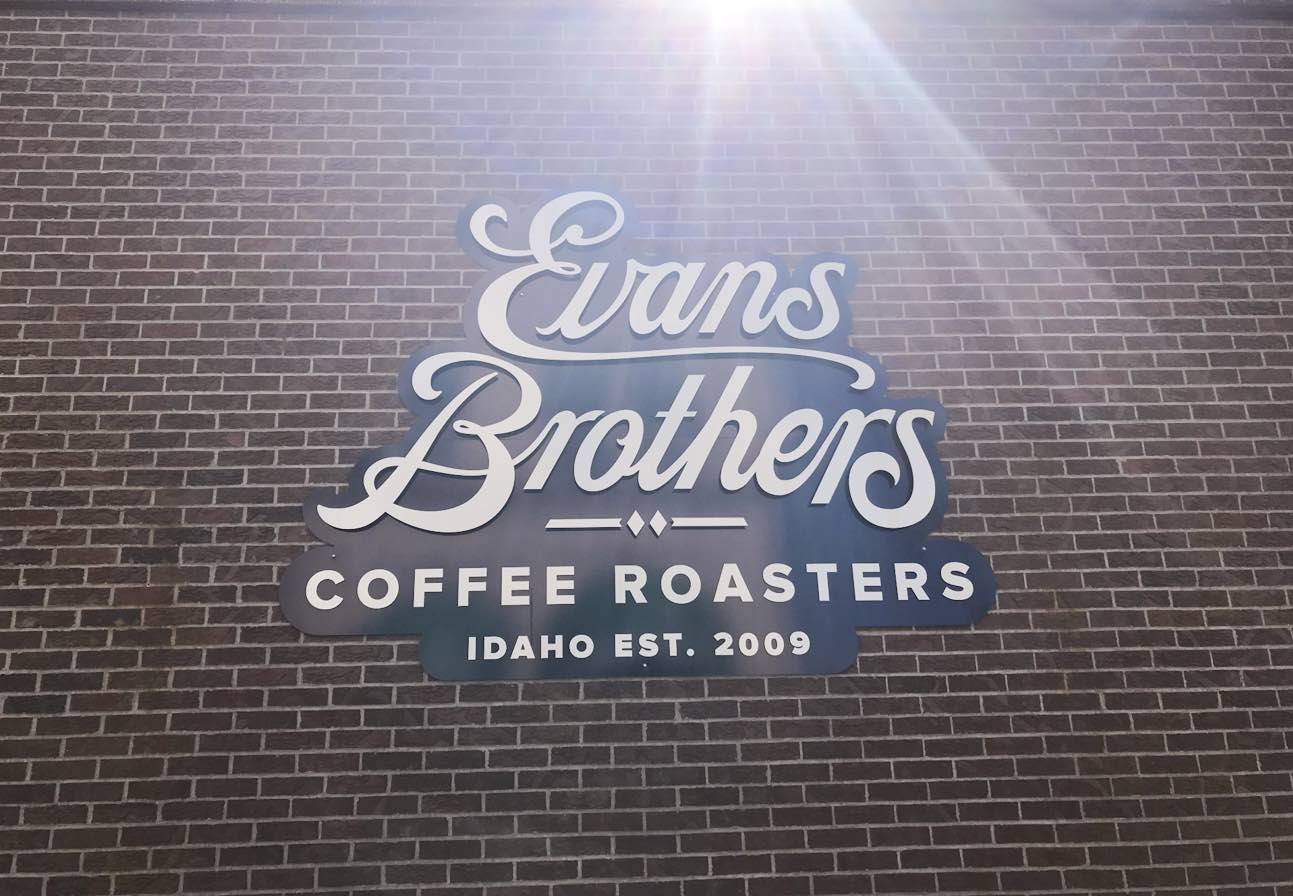 My husband and I are very nostalgic to the time we lived in Colorado and for some reason, something about Evans Brothers Coffee Roasters made us feel like we were back in Colorado.
Maybe it was the way it looked inside, or the merchandise they sold, or the type of people hanging out there, but either way – it was cool.  If I lived in Coeur d'Alene, I would probably hang out (blog let's be real) from there.
I got a cold brew and was very happy with it. My husband got a black dark roast and said it was good.
The Drive from Coeur d'Alene to Glacier National Park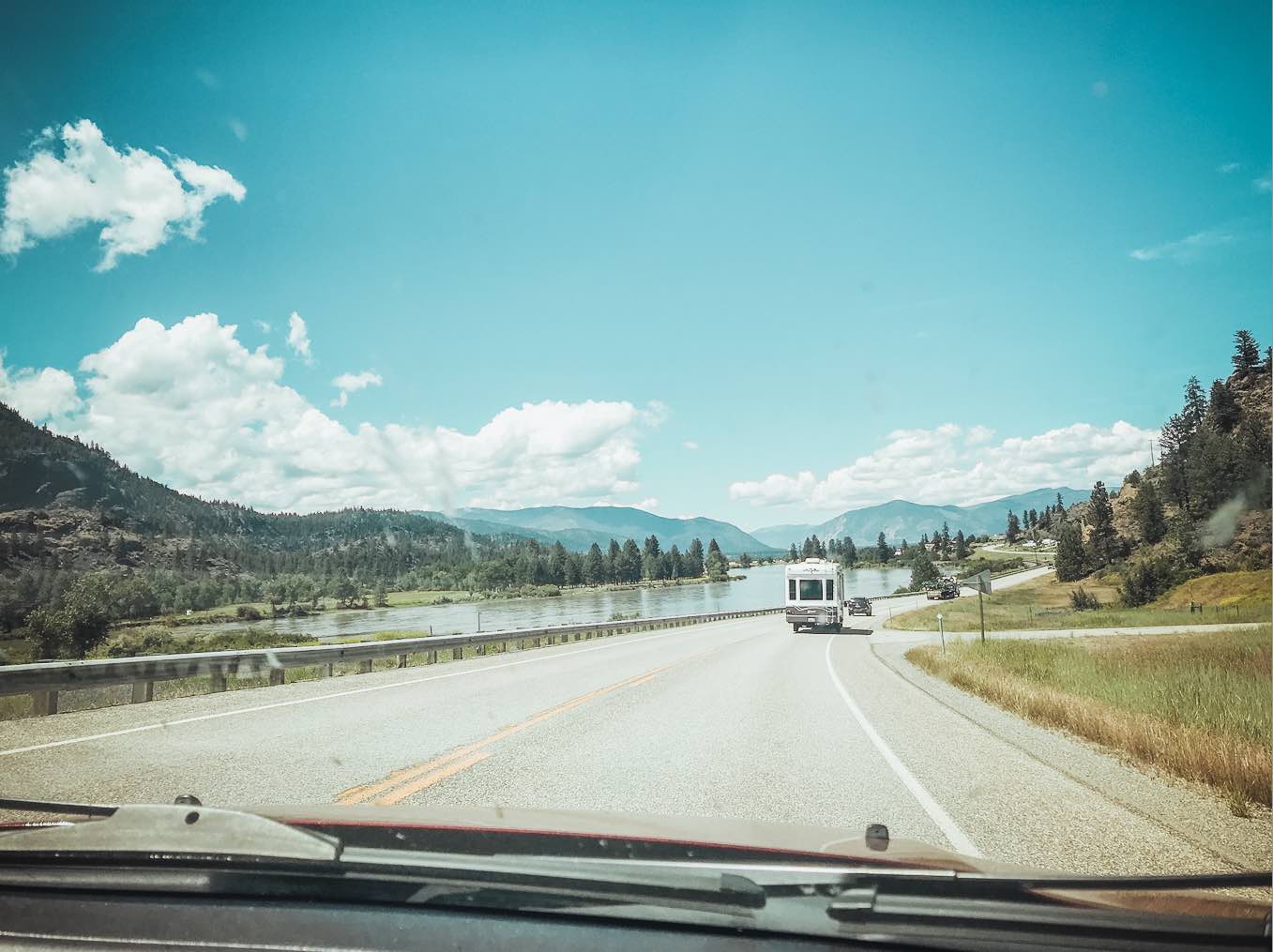 This is a really pretty drive.  Put it on your bucket list.  We decided to take 90 East and then go up to Flathead Lake and it was gorgeous.
We arrived around 4PM at Glacier National Park since we stopped at Flathead Lake and stopped once for gas before that.
Have you made the drive from Seattle to Glacier National Park?  How was it?

Latest posts by Millennial Boss
(see all)