I'm writing this income report for January three weeks into February.
The truth is that I've been crazy busy so far this month.
My husband and I also just came back from an epic trip to Portland last weekend with our friends.


Follow me on Instagram @millennialboss for more pics of the trip (& my life in the PNW).
My Planned Side Hustles for 2018
I have three major sources of income coming in on top of my day job:
Rental income
Blogging income
Etsy income
Last Fall, I put my Etsy shop on vacation mode to give myself time to grow the podcast. You won't see the podcast on the list of income sources yet because it's really just an expensive hobby (which we LOVE).
That leaves Rental & Blogging income.
Let's start with Rental Income
I didn't report rental income in these side income reports most of last year because the story was boring. We had a long-term tenant and we just broke even on the property (well actually we lost $9 every month).
This year, we got a lower rate from our insurance company and now are ahead $32 every month. Woohoo!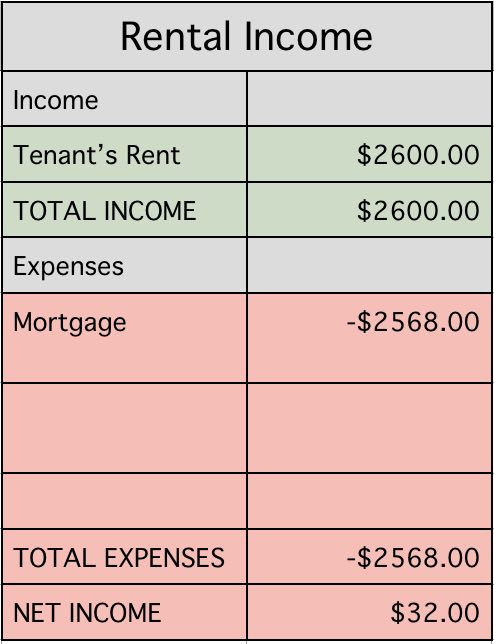 Our tenants just told us they are leaving in June which leaves us thinking about the next step.
We're extending their lease March through mid-June and are thinking about selling the property.
I had this grand dream of becoming a realtor and selling it myself to save the commission but I don't think I can manage courses on top of my day job, podcast, mastermind and blogging. : )
I've thought about renting the house out again to another tenant and just postponing the decision.  Truthfully, the house is fairly new and things rarely go wrong with it.
Should we Airbnb this house instead?
I've also thought about renting the property out on Airbnb.  I bought the Airbnb stats for my zip code off the site Airdna and see that people are making money on single-family rentals (and a surprisingly high amount of money per month).
It's a bit of a risk though because the house is not in a great area of town for Airbnb and the mortgage is expensive. We bought the house in the low $400,000's. We could refinance and get the mortgage down and try it out. Although, we'd have to fill the house up with furniture again (sourced on Craigslist this time).
I was talking to Airbnb expert Zeona McIntyre, who has been on the podcast, over Twitter DM and she suggested trying out Airbnb and said she has a "never sell" strategy.
My husband and I have been back and forth in the 'never sell' camp for awhile.
Part of me wants to give Airbnb a go but the other part thinks I have too much on my plate and I have to let something drop.
Blogging Income is Consistent – yay!
I've been featuring a lot of guests on Millennial Boss recently which is great.
I love connecting with other bloggers and collaborating on unique content for the site.
In January, I posted the following guest posts:
I also shared two courses that were launched by friends (and podcast guests).
And I shared my December 2017 income report where I realized that people buy things off Amazon in December.
Bobby's Facebook Ads Course is Off the Charts
I'm currently in Bobby's Facebook Ads course right now and it's addicting.  I go to the coffee shop before work everyday and try to do at least 20 to 30 minutes of the course.
The purpose of the course is not necessarily to help bloggers and other entrepreneurs improve their Facebook ads (although you can definitely get that out of it).
The course is to help anybody pick up local clients for a Facebook ads marketing business.  Bobby gives the example of picking up a local jeweler as a client and setting up ads for people interested in watches, trying to get them to come into the store.
I'm getting SO into the course, I cannot even tell you how pumped I am about what I'm learning.
I've contemplated asking the coffee shop I do work at if they want to become a client of mine (and any other local businesses near me).
That being said, I have like 18 other side hustles right now (OK 3 soon to be 4) so I probably can't pick up anything else. I want to though.
My January Blogging Income – $2,201


If you're wondering how to promote products, you can sign up through a site like FlexOffers. Once you have an account, you can see if there are any companies/products you want to promote.
Blogging Tutorial:
Other Promotions:
Pinterest-related stuff:
Display Advertising:
My income is heavily weighted towards display advertising this month and I had a lot of visitors (almost 60,000 page views).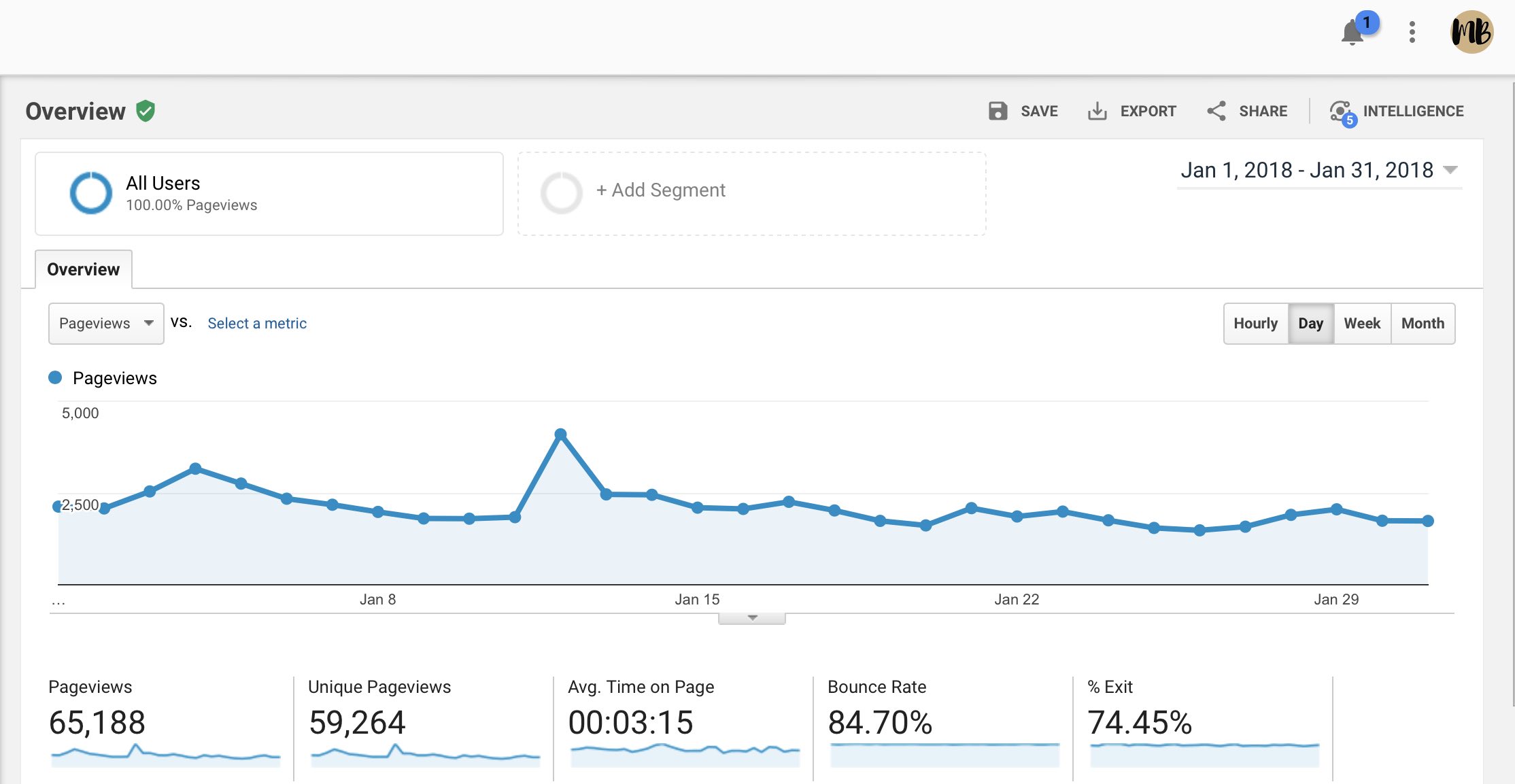 If you are new to the site, welcome!  Usually I write about financial independence but every month I write an income report.
I want to be some sort of female Tim-Ferriss so this fits with my theme.
Some of my most popular content is actually not related to financial independence.  It's cool to think that someone might stumble upon this site for another purpose and end up learning about FI and all the amazing things it can allow you to do.
Related Posts:  
Truthfully, I'm just grateful that this blog funds the podcast. Podcasts are very, very expensive and we're thinking about outsourcing some more work in future to cut down on our workload.
The money I make with display advertising on this site funds the podcast and allows me to do work I'm passionate about without dipping into my personal income or savings.
Check it out  – FIRE DRILL PODCAST
If you haven't checked out the podcast, it's available in iTunes, Stitcher, Google Play, and Alexa devices. Oh, and you can also listen directly on firedrillpodcast.com (or just read the blog posts we publish there about each episode).
The topic is financial independence, six-figure side hustles, and entrepreneurship, real estate, and anything or anyone we find interesting.
We recommend that you don't listen in chronological order. Just pick whatever topic interests you and you can binge all the topics here.
What's Next?
We're working hard on the Etsy mastermind and hope to bring back some Etsy income ASAP.  If you're on the email list you will hear from us soon! We're gearing up to kick this thing off. Can't wait!
I'm still interested in writing a romance novel but again, it's on the bottom of the list right now.
I look forward to sharing more updates as I work through the rental property versus Airbnb versus selling the house decision. I'd love to hear advice if anyone has it in the comments.
What are you up to this month?

Latest posts by Millennial Boss
(see all)