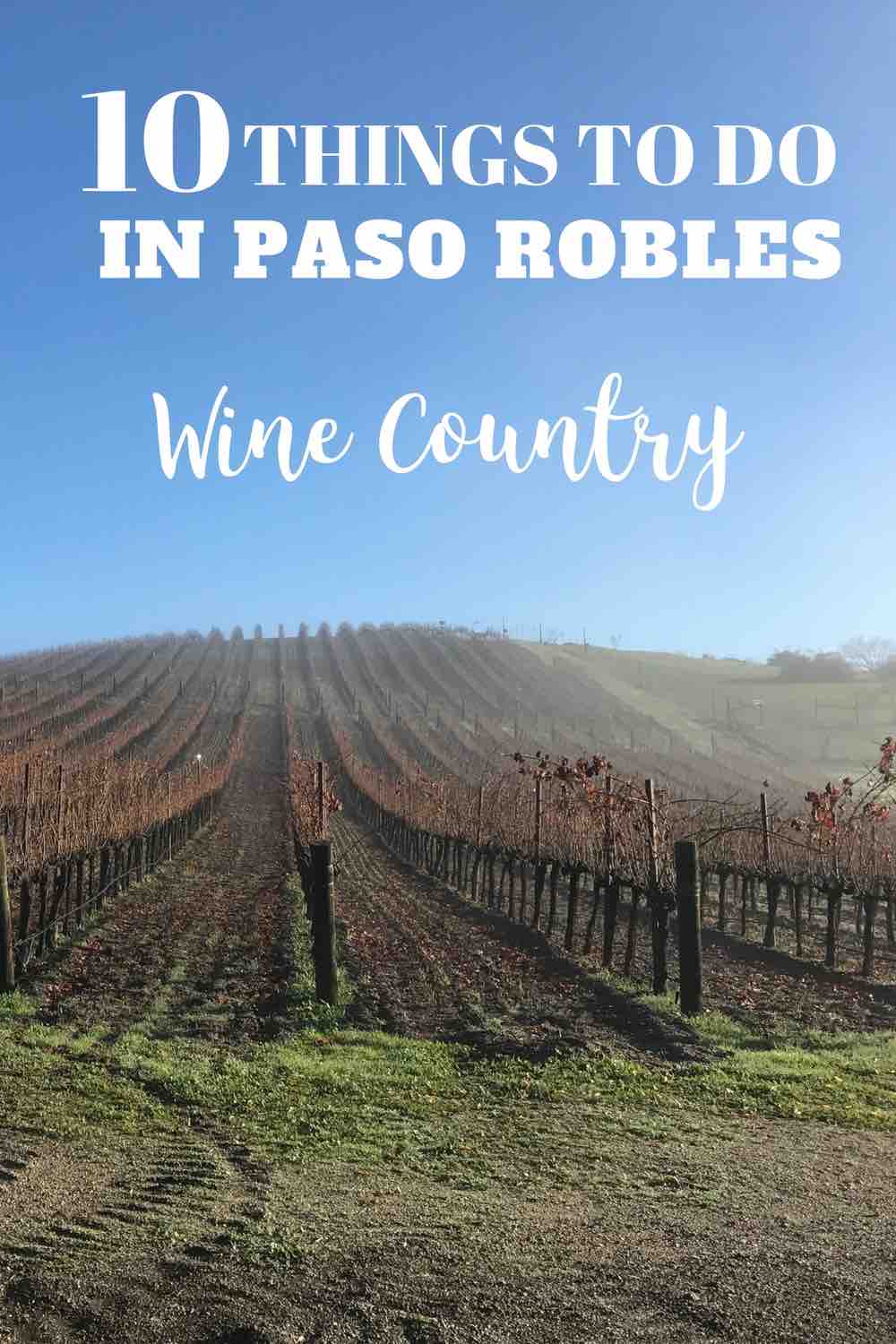 Due to our lack of vacation days, My husband and I took our honeymoon during the Christmas holiday week.
We spent Christmas in Paso Robles, CA and then spent New Years in Portland, OR.
I've already written a trip report about the top things to do in Portland.
This trip report is about the time we spent in Paso Robles.
For those of you who read my blog for the early retirement content – sorry, I'm a bit off topic here. 
I love reading trip reports when I'm planning my travels so I want to contribute a few trip reports of my own.
What is Paso Robles?
Think Napa but cheaper and just as beautiful – that's Paso Robles.
We first discovered Paso Robles when we were on our road trip moving here and we said we would definitely be back.
We loved the rolling hills, proximity to the coast, and the abundance of vineyards.
Where is Paso Robles?
Paso Robles is located in the middle between San Francisco and LA, just north of San Luis Obispo.
It's about 40 minutes or so in-land from the coast.
Where Should You Stay in Paso Robles?
We had four requirements for our stay in Paso Robles.
We wanted something that would feel romantic because it was a honeymoon.
We wanted something reasonably priced since we were on vacation for a week.
We needed a place that allowed pets since we couldn't get boarding for our dog over Christmas.
We wanted the ability to cook our own meals.
We really like places that come with kitchens since we feel grossed out when we eat out too many times in a row. Not to mention that we wanted to cook some of our own meals for the holidays.
For this reason, we looked into Airbnb.
We ended up finding a beautiful house on a vineyard! I'd never stayed on a vineyard before so I was super excited.
Review of Hollyhock Vineyard's Cute Cottage
This place was CUTE.
It was so nice to celebrate our first married Christmas together on a vineyard.
The views of the vineyard were amazing, especially from the top of the hill.
We also enjoyed exploring the property with our dog and seeing the many farm animals on the neighboring properties.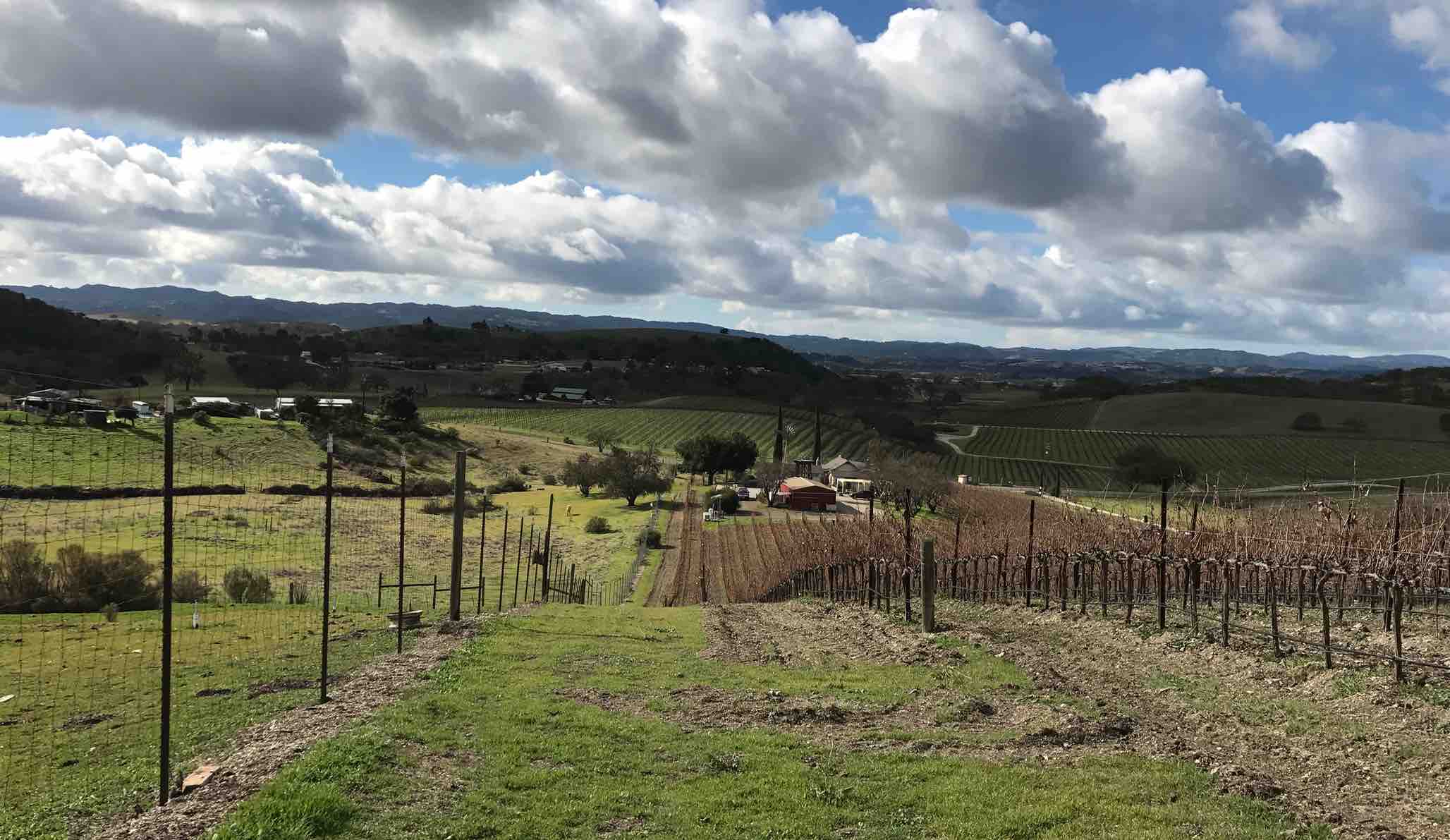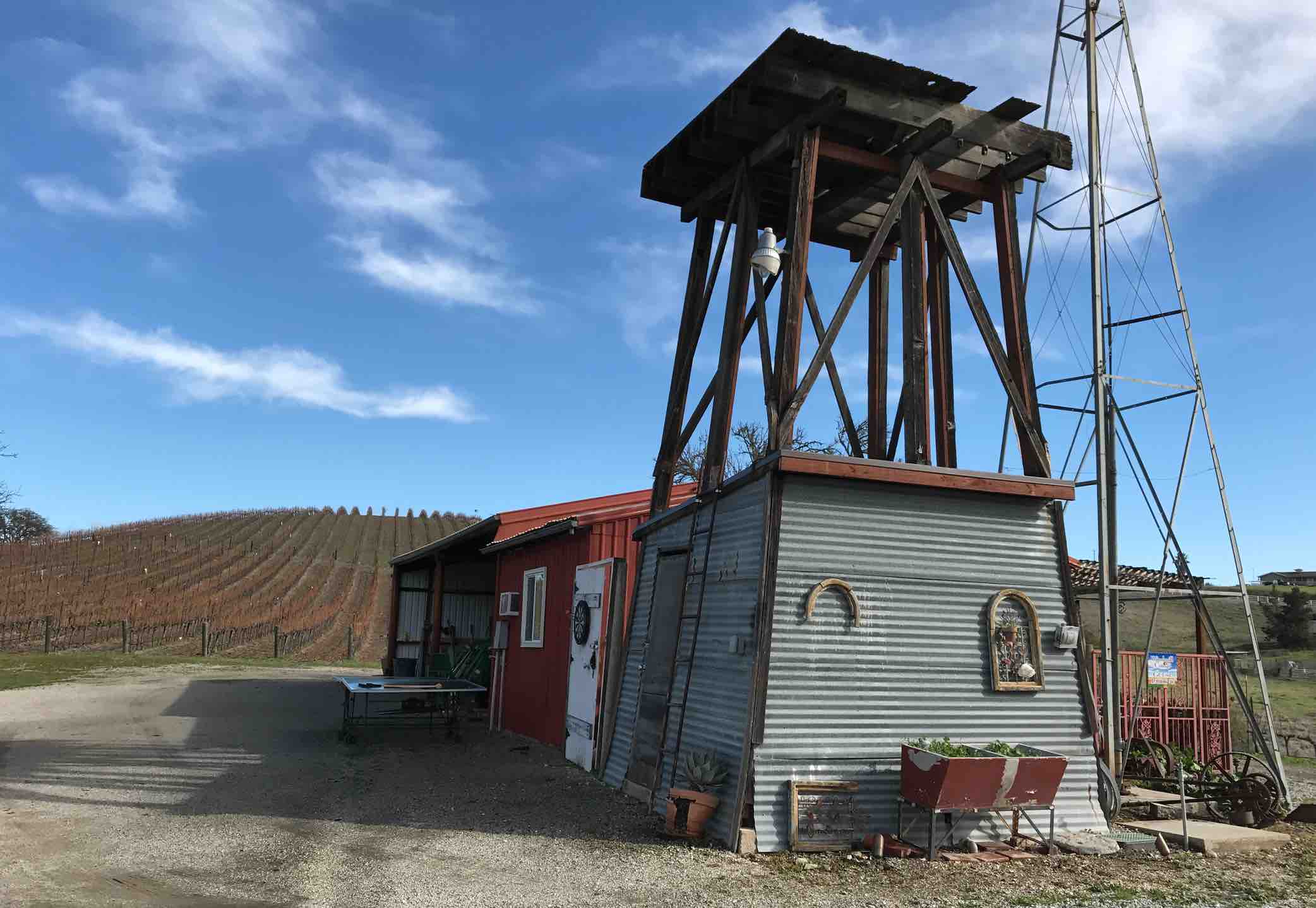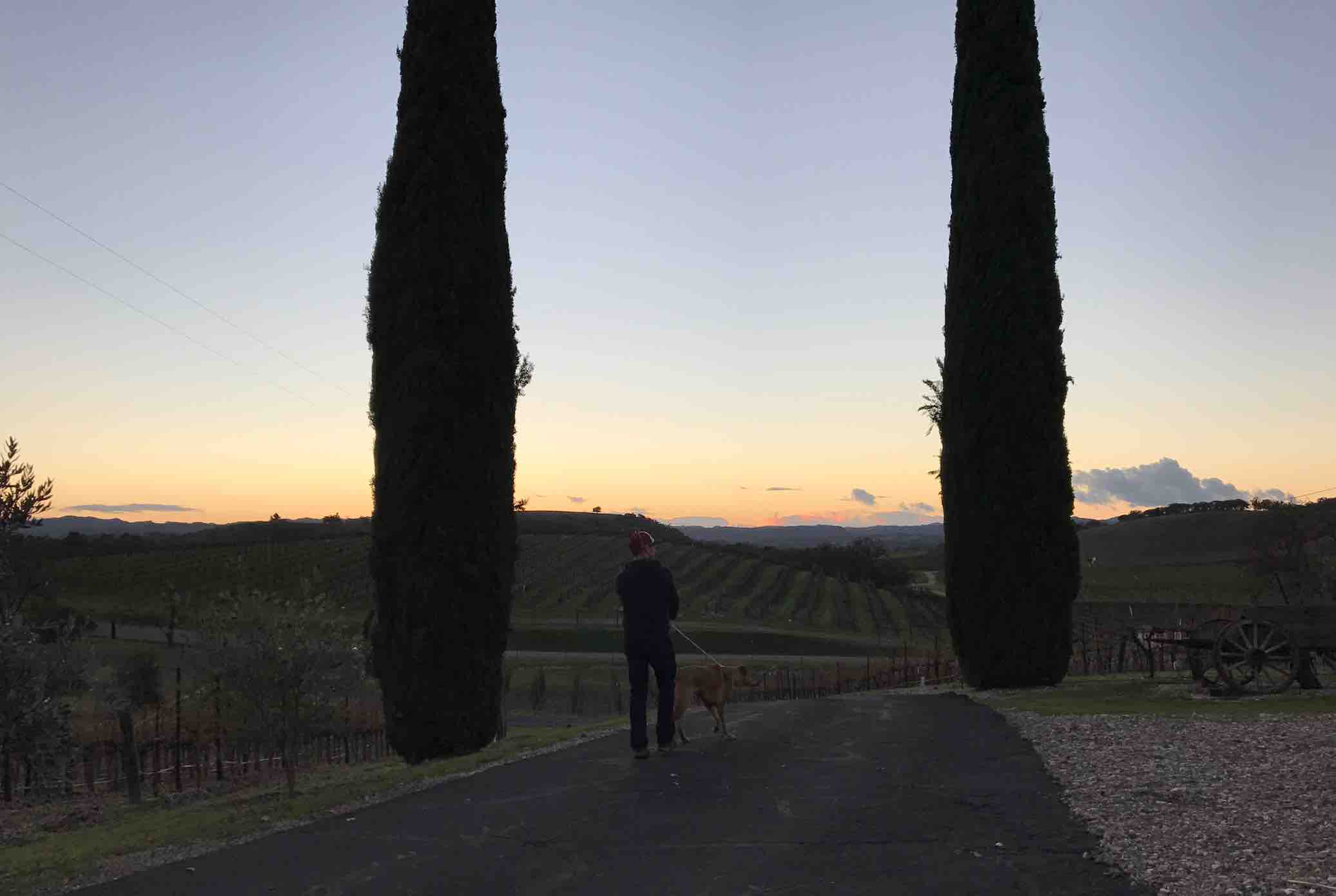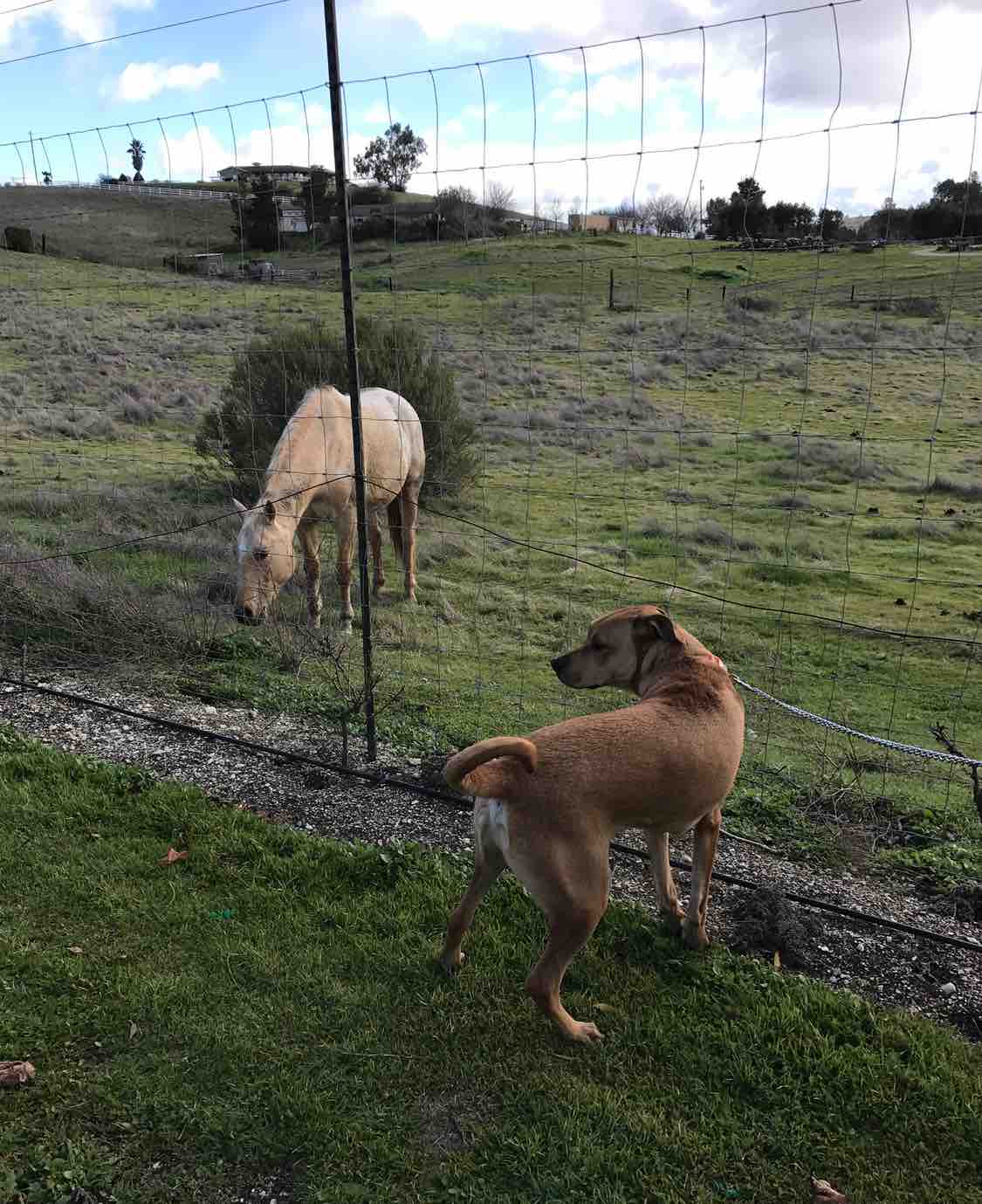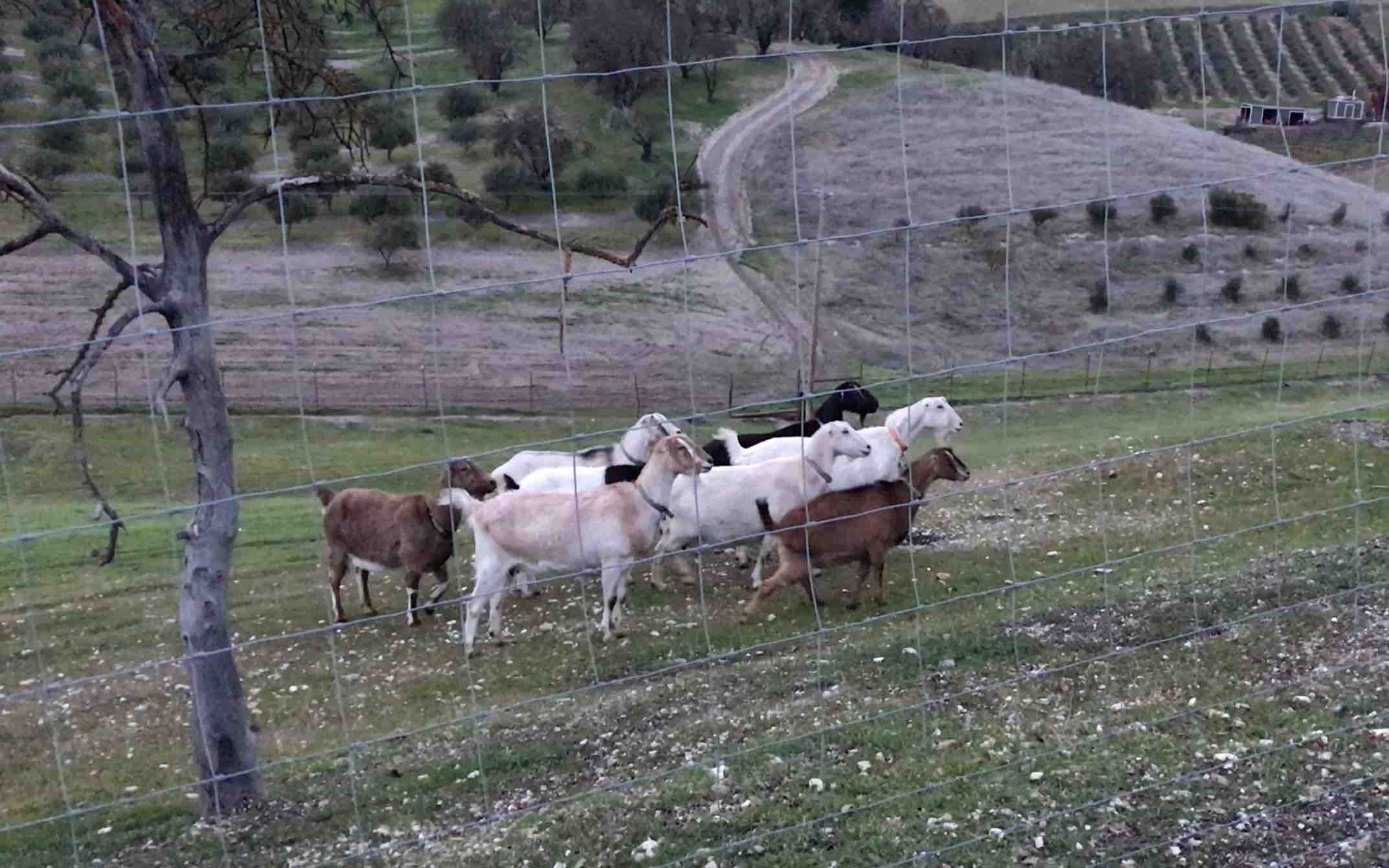 The cottage didn't come with a full stove but it did have a burner (which is pretty typical for smaller Airbnbs) and a grill.
We used the burner to cook our eggs in the morning and used the grill to cook lunch and dinner.
We got all of our food from Trader Joe's and from the local butcher right next to Trader Joes.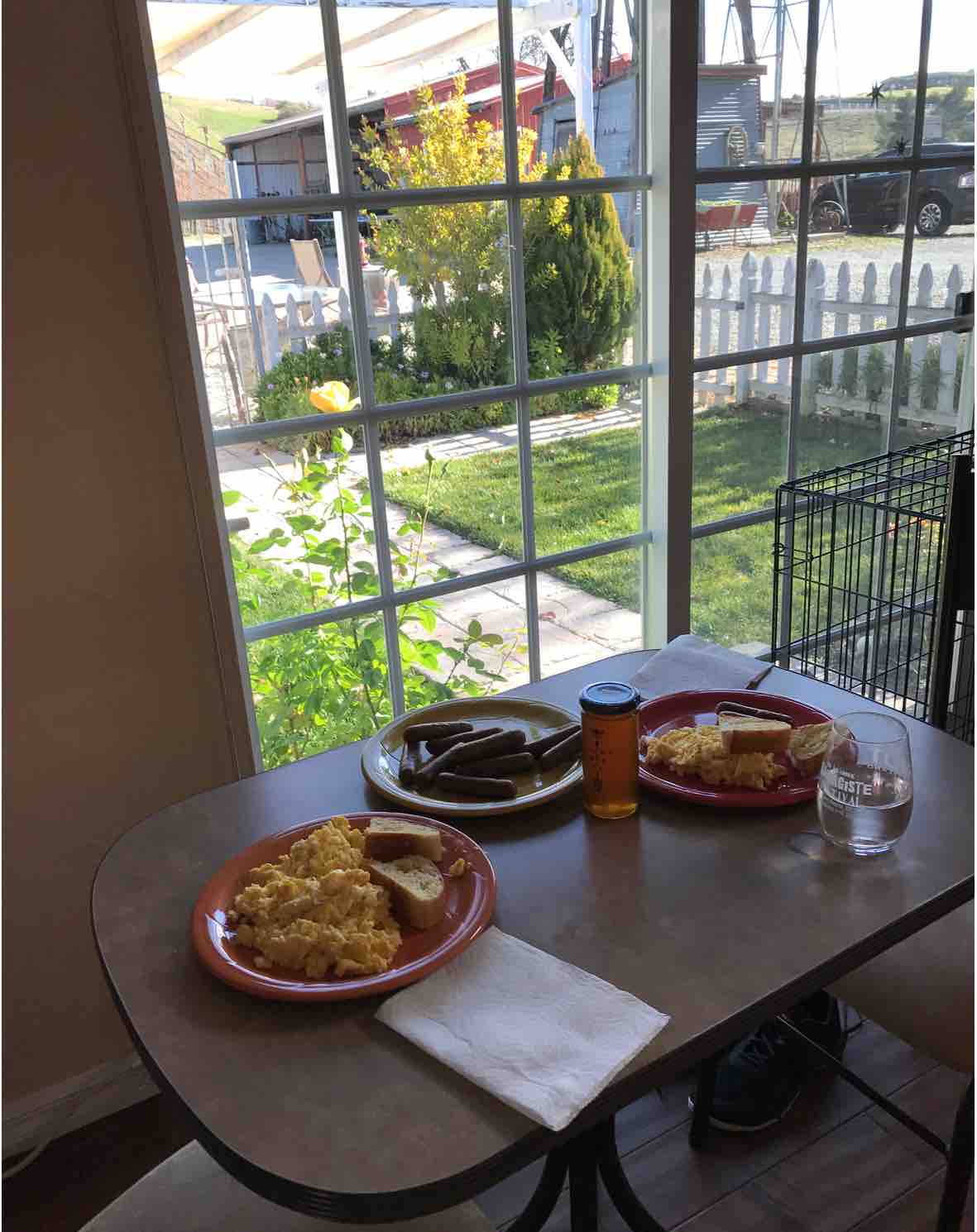 We Love Airbnb
This is why we love Airbnb. You get so much more than a hotel and you don't feel like crap for eating out every meal.
If you're not signed up for Airbnb, use my link and get a $40 credit to use on your first trip.
Wineries in Paso Robles and Templeton
Hollyhock Vineyards is in Templeton, which is a town over from Paso Robles.
There are many wineries in Templeton and it's only a short, scenic drive to get to Paso Robles.
Even though it was Christmas week, many wineries were still open.
Our favorites were Eberle Winery, Sarzotti Family Winery, and Hunt Cellars.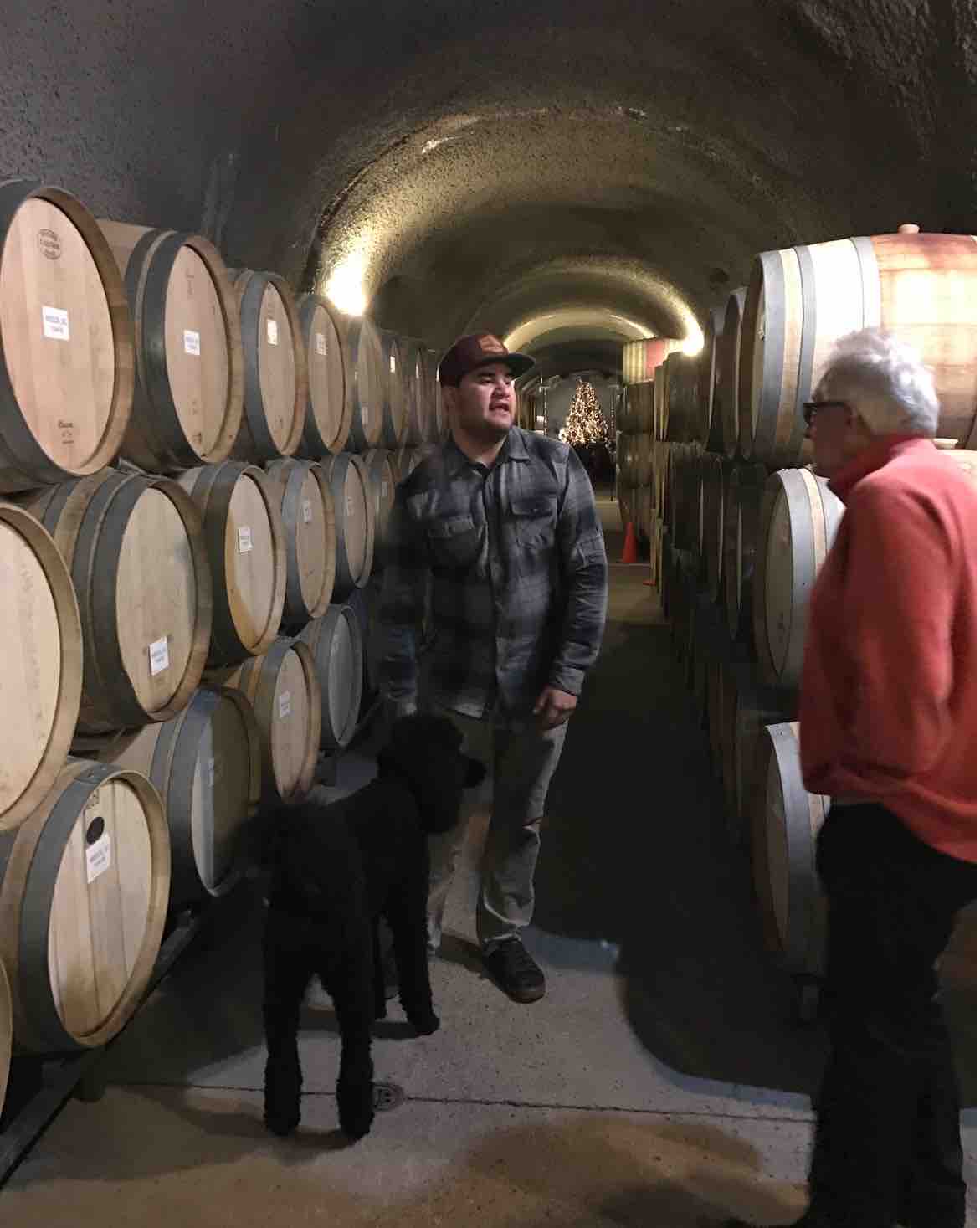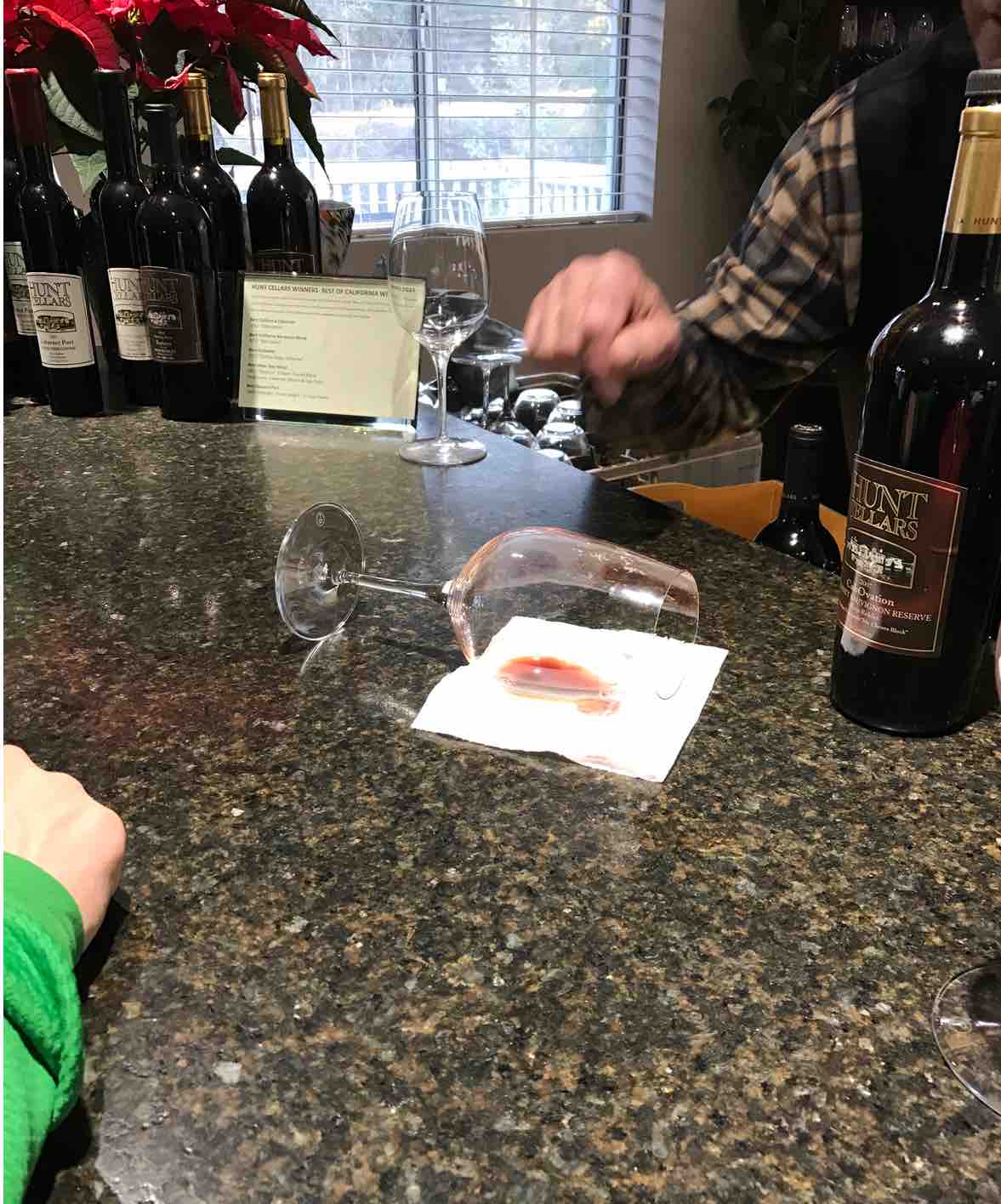 Other Things to Do in Paso Robles
We enjoyed going to Spearhead Coffee in downtown Paso Robles.
We also got massages at the Spa Central Coast which was right next door to Spearhead. They were so sweet at the Spa Central Coast and even gave us a gift since it was our honeymoon!
That was our only honeymoon perk on the trip and we really appreciated it.
Day Trips From Paso Robles
We took a few day trips from Paso Robles. We recommend the following day trips:
Cambria
San Luis Obispo
Solvang
What to Do in Cambria
Cambria is gorgeous. You have to stop here!
We first discovered this gem last Spring and we returned again on this trip.
It's only about 40 minutes west of Paso Robles.
On our first visit to Cambria, we took a gorgeous walk along the Bluff Trail at the Fiscalini Ranch Preserve.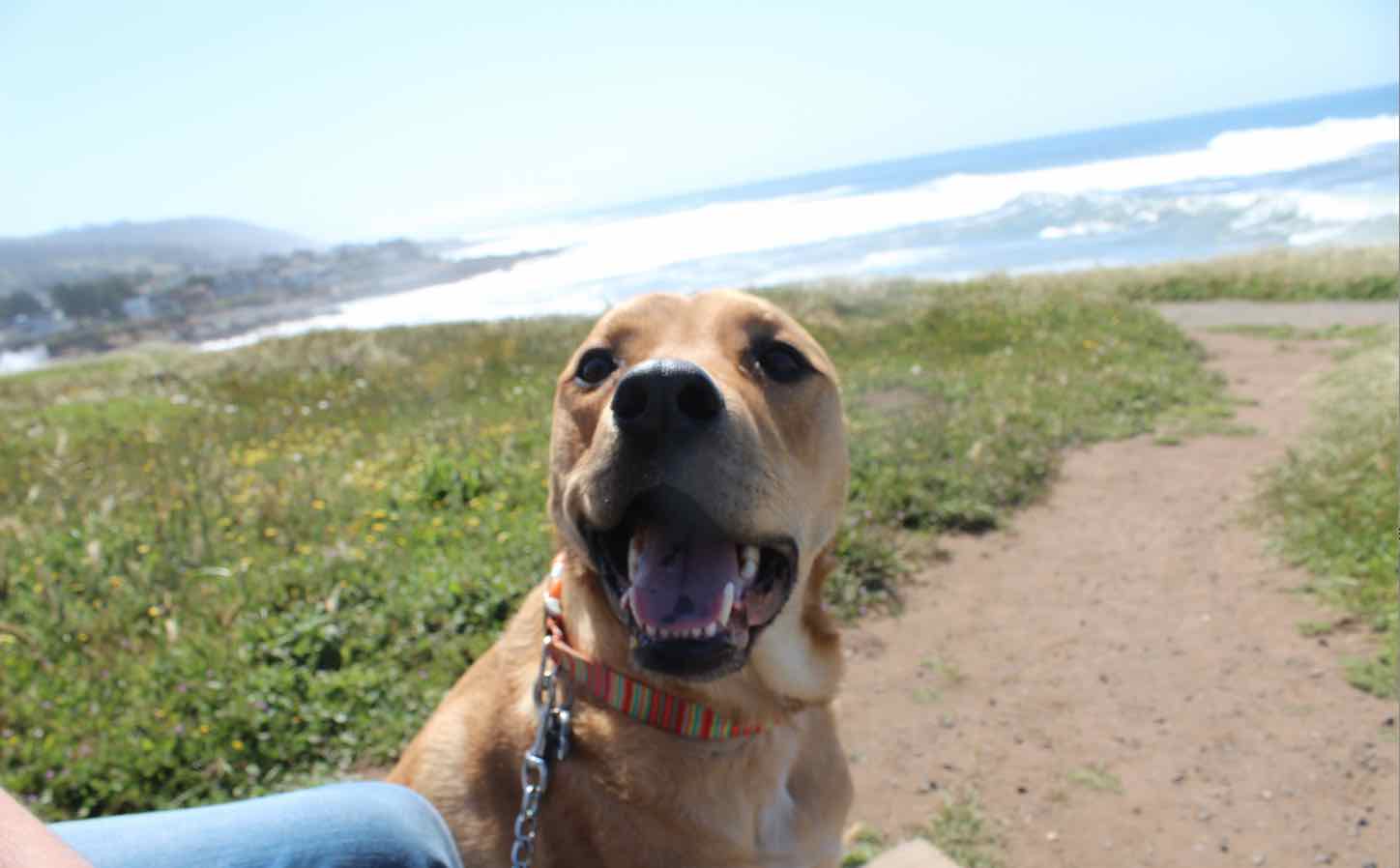 Hearst Castle During Christmas
This time around, we visited Hearst Castle, which is about 15 minutes north of Cambria.
William Randolph Hearst's famous estate was built in 1919 and is one of those eccentric mansions that are filled with historical relics. He was an antique collector so there are items in there from as old as the 13th century.
We took the holiday lights tour and the castle was decorated beautifully.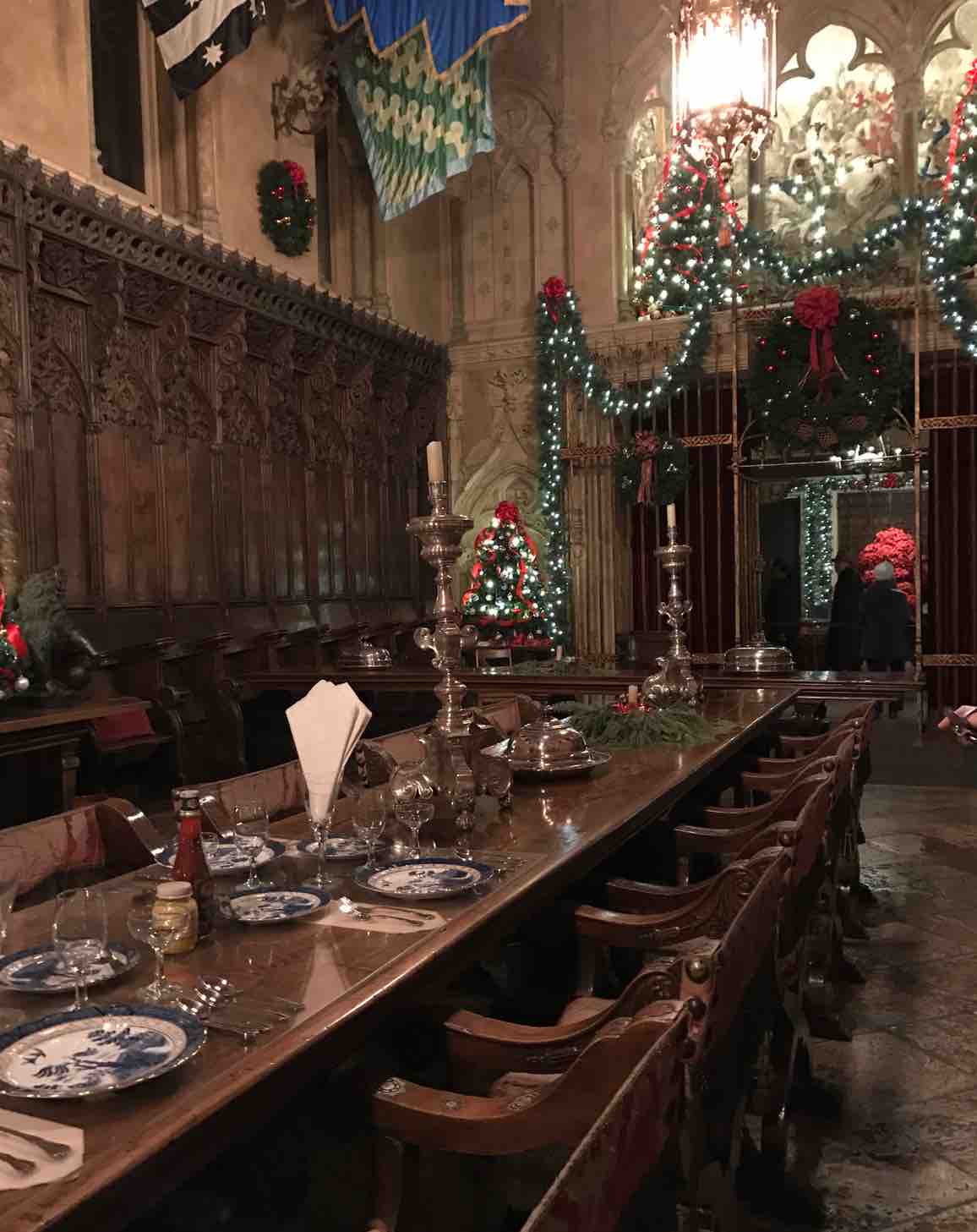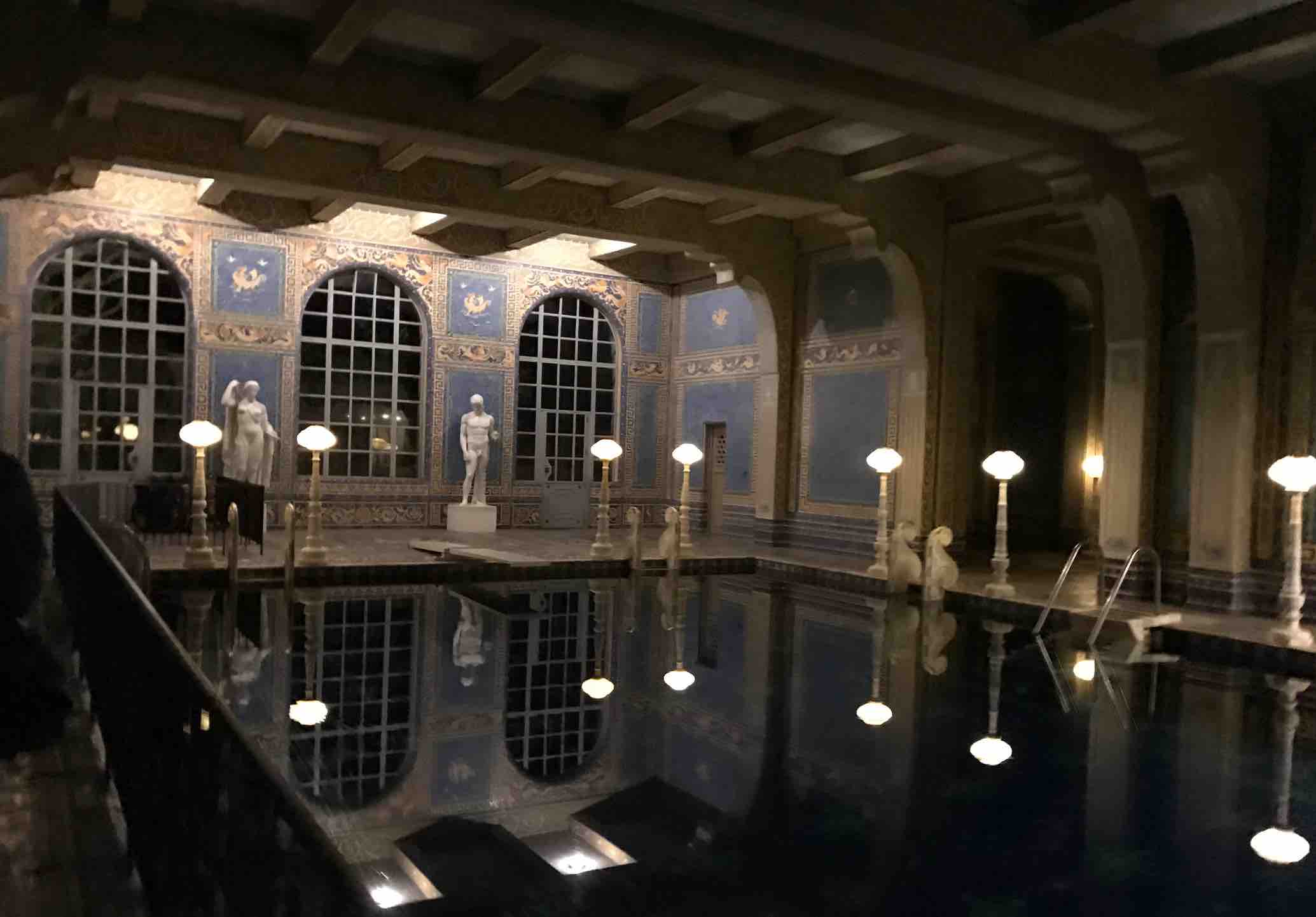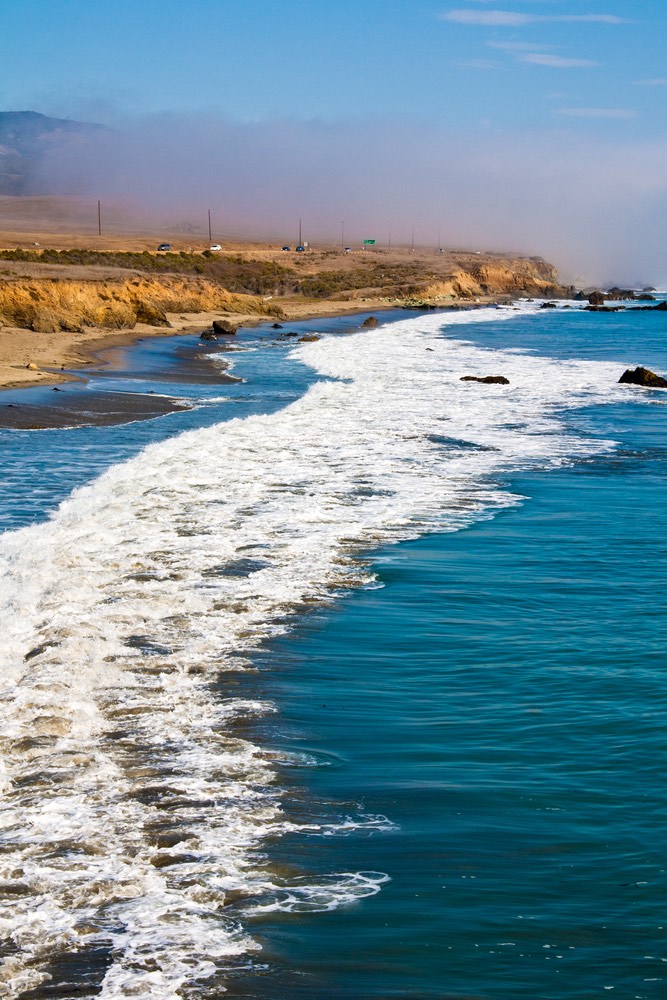 San Luis Obispo – Madonna Inn
We didn't actually make it to downtown San Luis Obispo, but we did have Christmas dinner at the Madonna Inn, which is 35 minutes south of Paso Robles.
The Madonna Inn was an absolute zoo and you can imagine why when you see the crazy decorations. We were glad we got reservations.
The Inn is famous for its uniquely decorated rooms. Each room has a different theme.
The dinner itself wasn't great but the dessert was really good. I recommend just stopping in to check out the decorations.
Maybe get a slice of German Chocolate cake to go. 🙂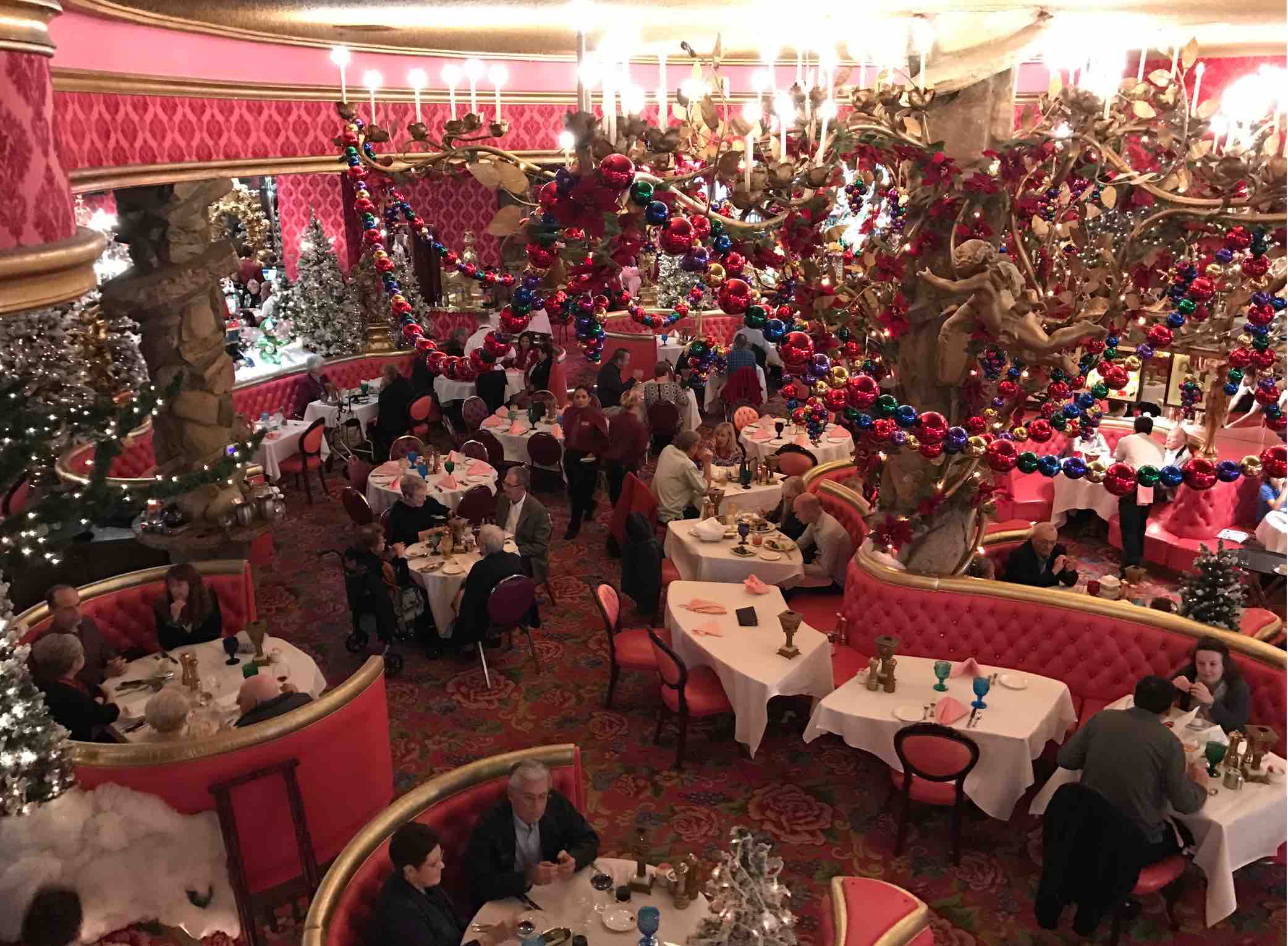 The Danish Village of Solvang
Solvang was founded by Danish settlers and is now a tourist town.
We LOVED our visit here.
We had dinner at the Hasden House, drank at the Solving Brewing Co, and visited the Hans Christian Andersen Museum.
Solvang is one hour and 40 minutes south of Paso Robles – and worth the drive!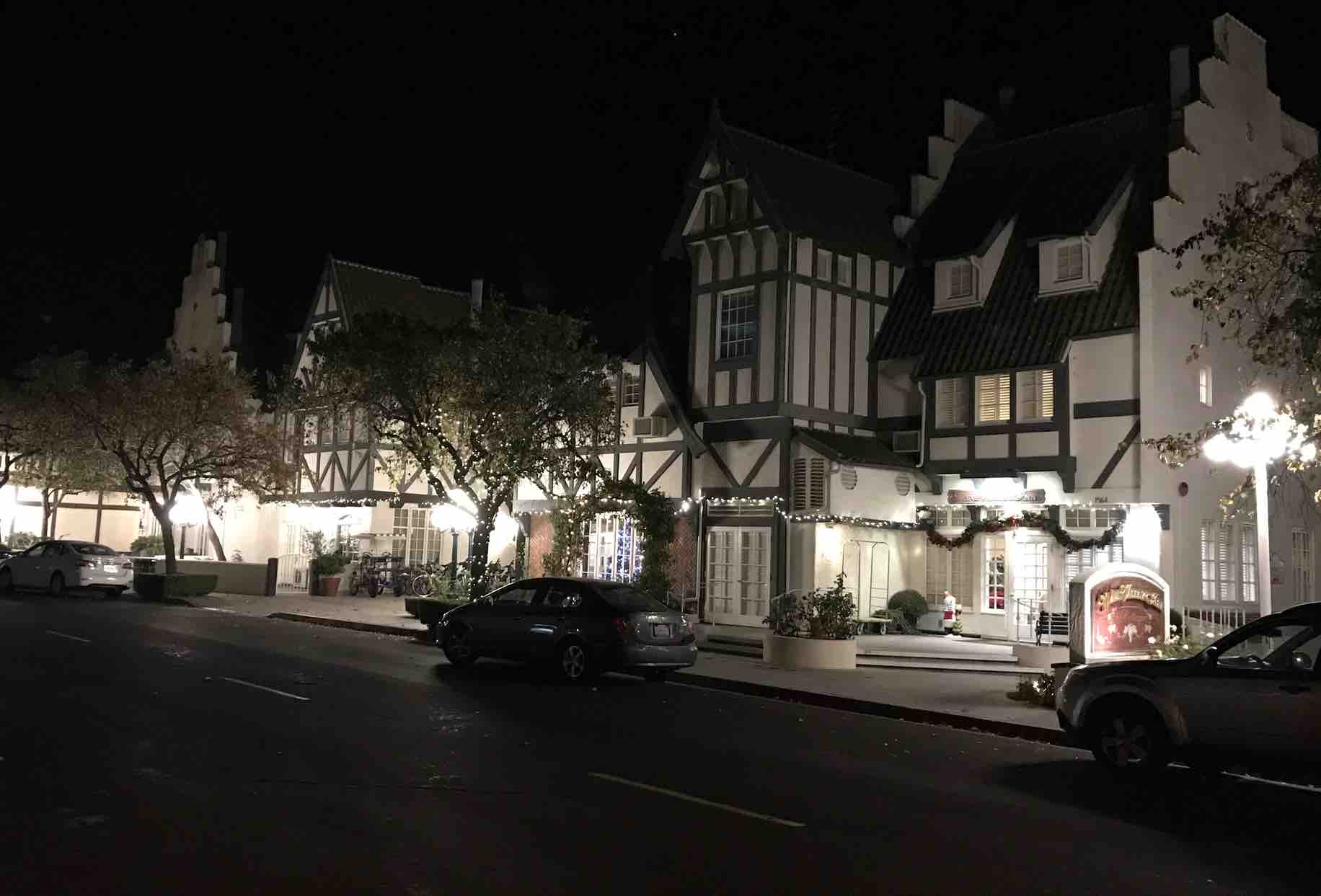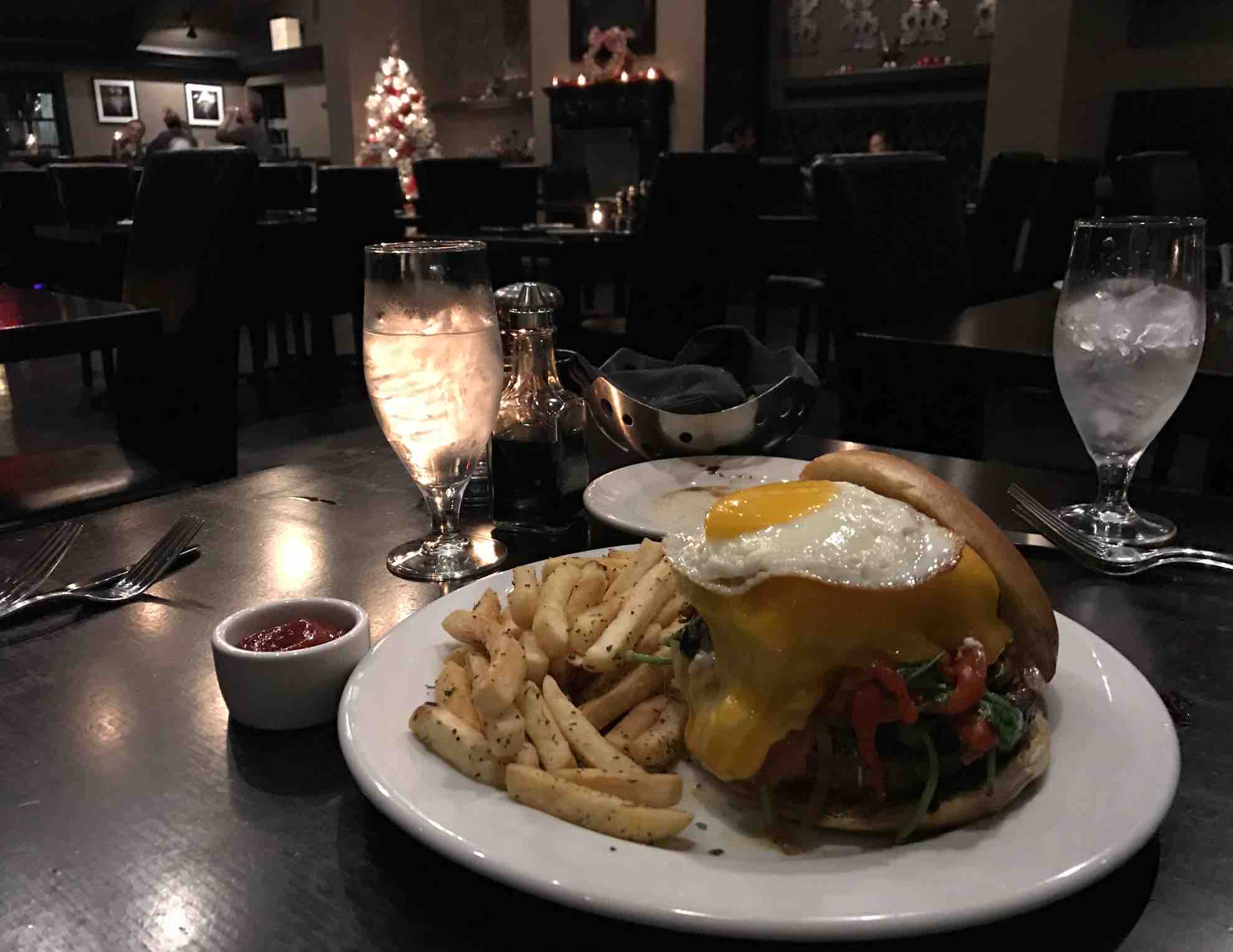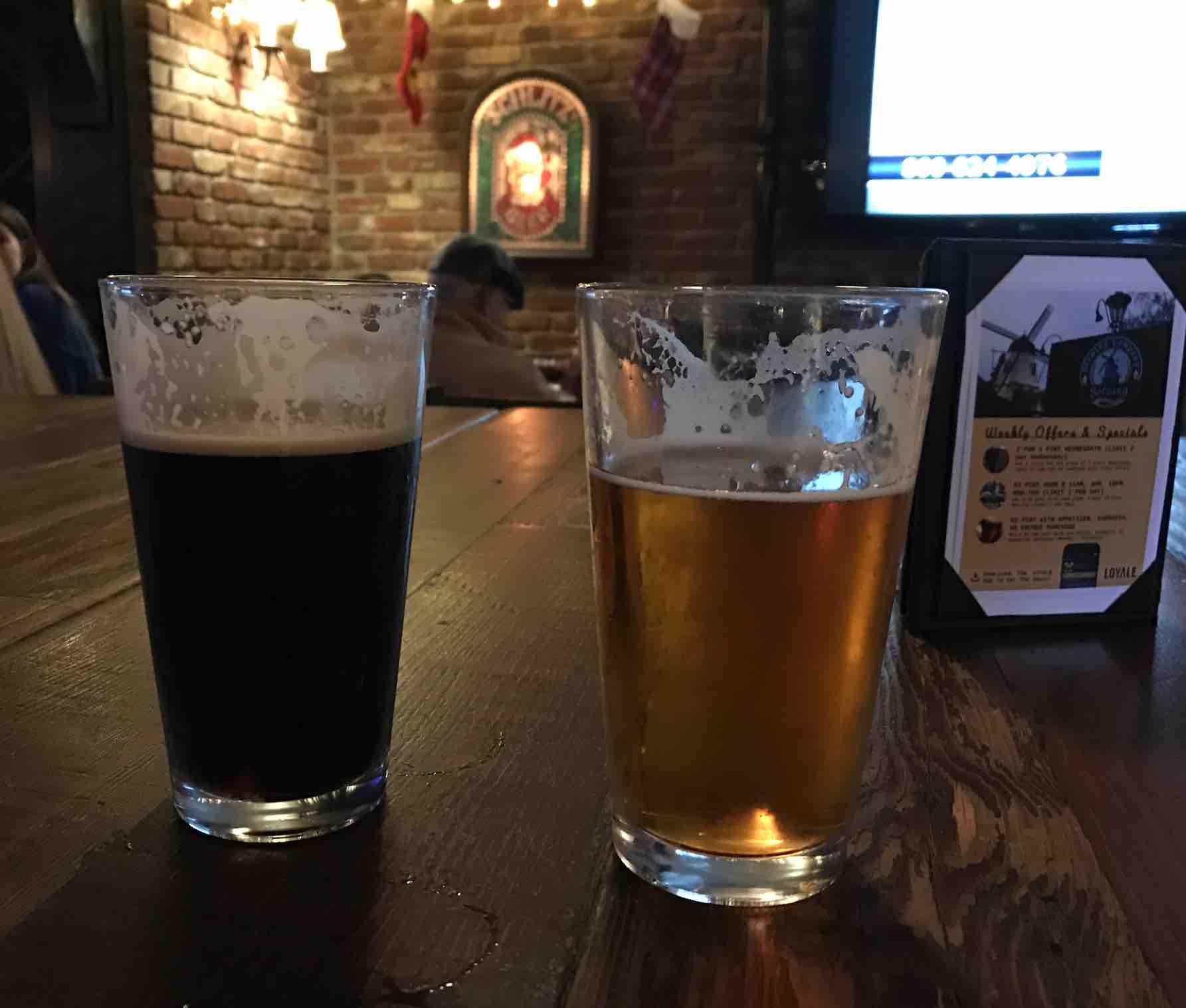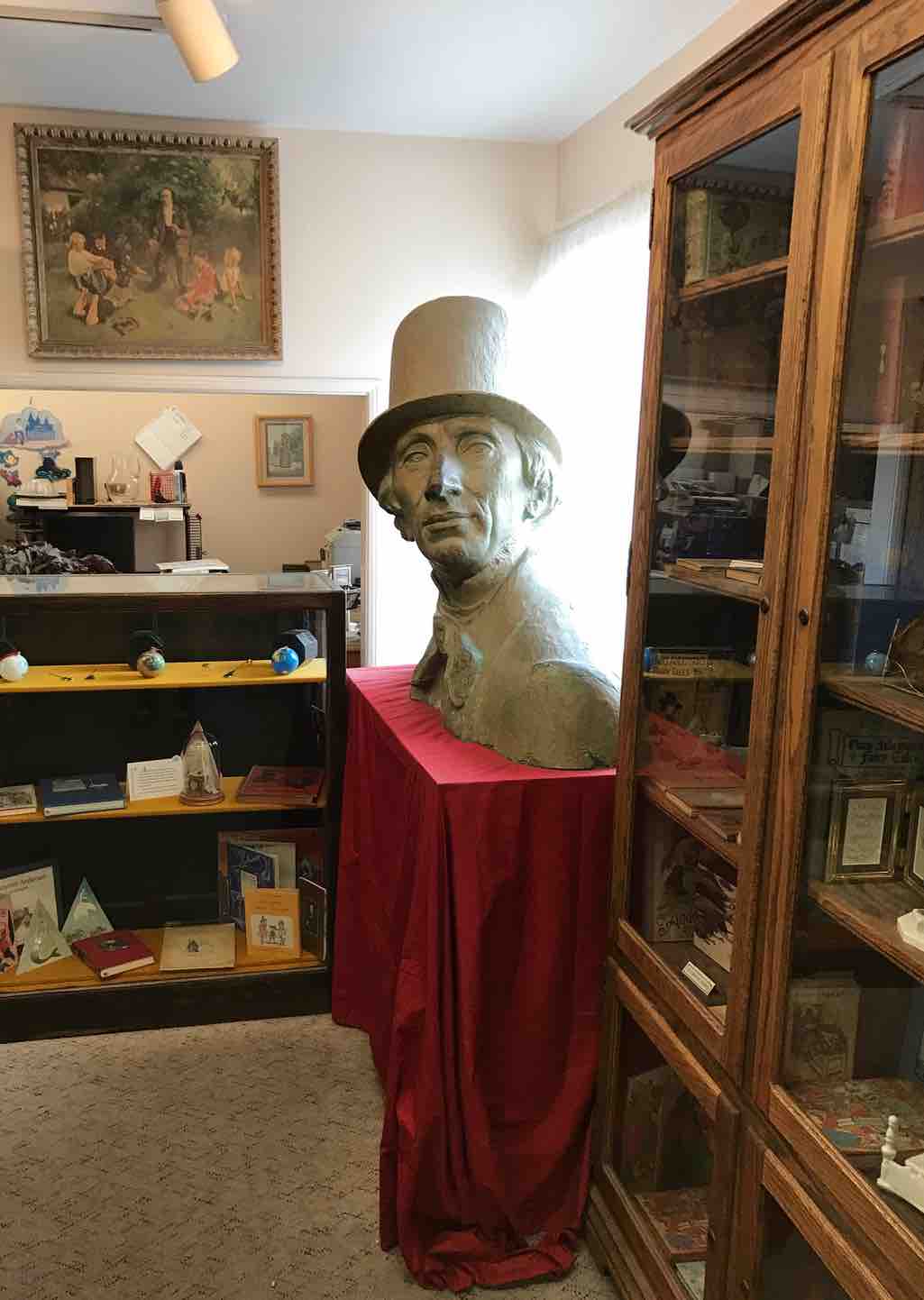 Fun Fact –  Hans Christian Andersen wrote:
The Little Mermaid
Princess and The Pea
The Emperor's New Clothes
The Ugly Duckling
Where to Stay in Solvang
We stayed at The Wine Country Inn which was dog-friendly and had a fireplace.
It wasn't newly updated but it was conveniently-located and clean.
They did leave us dog biscuits and a bowl at check-in which I thought was very sweet.
We booked discounted rooms by using the hotels.com and raise.com hack that I wrote about previously.
The hotel breakfast was less than desirable though. It's definitely a free breakfast that you want to skip!
Overall, we had a great time in Paso Robles and highly recommend you check it out!
Have you ever been to Paso Robles? Any tips?

Latest posts by Millennial Boss
(see all)