Our Frugal Winter Wedding Strategy
I am shocked when I see budgets in bridal magazines about how much couples are spending on their weddings.
It seems that $30,000 weddings have become the norm and somehow my $10,000 wedding is considered cheap.
Many of my friends I've talked to about our budget think it's going to be impossible for me to plan the whole thing for under $10,000.
Luckily, I have discovered through travel rewards that getting more for less is entirely possible. All it takes is a little bit of upfront effort and you can save thousands.
Below is our strategy for saving money on our wedding.
1) We're having a winter wedding
Fewer couples choose winter weddings which means less competition for dates and lower prices.
When we compared prices by season, we found that our favorite venue was $3600 less expensive to rent out in the winter than in the summer.
Another venue we were looking at offered a $20 per person incentive package to book a date in the winter. That's a $2000 savings for a 100 person wedding!
We were thinking about having a winter wedding anyways since we wanted to do something different for our wedding, so this was not a big deal for us. We're excited about the idea of a winter wedding!
January and February dates seemed to be least expensive out of the year. Many of the more expensive venues we looked at offered significant discounts in this price range. For couples who have their eye on a certain venue and are more flexible on time of year, this can be a great strategy.
The one caveat though is that prices go up during the holiday season. Venues that host corporate holiday parties jack up their prices in December. Prices also go up from Christmas through New Years Eve.
2) Our wedding is on a Friday
Another way we are cutting costs for our wedding is committing the faux pas of having our wedding on a Friday.
We cut $1200 having the wedding on a Friday night versus a Saturday night.
We feel awful that our guests will be inconvenienced but having the wedding on a Friday was a huge cost-saver for us.
Couples that choose Sunday morning brunch weddings and weeknight evening weddings will save even more money.
3) We're paying for the wedding ourselves
The easiest way to minimize the stress of planning a frugal wedding is to stay in control!
I think weddings make even the most well-intentioned people go crazy.
I've been a little surprised at how passionate my parents will get for example over decisions about the wedding.
To avoid potential conflict, my fiancé and I will be paying for the wedding ourselves. My parents and his parents have offered to chip in for the wedding on multiple occasions (especially when we turn down something extravagant that they are suggesting) but we refuse.
I find even spending $10,000 on a five-hour wedding kind of silly. It is silly whether the money is coming from my fiancé and I or from our parents.
Taking money from your parents for the wedding might also add to your stress. Your parents then become parties to important decisions that can totally alter the wedding such as the guest list and the venue.
I have had to remind my parents on numerous occasions that they had their chance to plan their wedding. Now, it is my turn! 🙂
4) We've cut the guest list
We don't want a big guest list. First, catering is often the largest cost in a frugal wedding budget. Keeping the guest list small minimizes that cost.
Secondly and almost more importantly, the larger the guest list, the more stressed out I will be during our wedding. We will want to personally thank each and every guest for attending.
It sounds awful to say that going round to every table is a burden since our guests are here to celebrate with us and support our marriage, but it's true. I'm sure many of us have noticed this pattern at large weddings.
I recently attended a good friend from college's wedding and watched as she and her new husband went around to every table to greet guests. When I finally did see her, for two seconds, she admitted that she was really stressed out and that she felt so bad she didn't get a chance to greet all of her guests.
Spending thousands of dollars to be stressed out? No thank you. That sounds very stressful to me. I'd rather have a small wedding where we can spend quality time with each guest.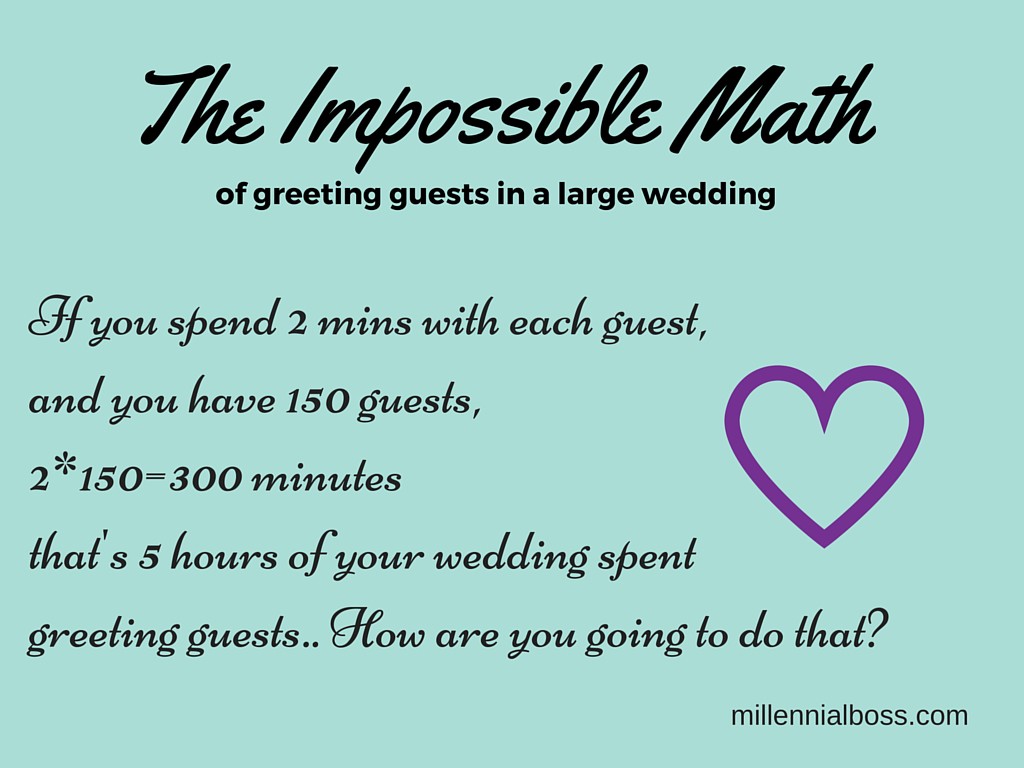 Unfortunately, our families don't seem to understand our desire for a small guest list.
My parents were very upset when I mentioned that the wedding would be small and that I would not be inviting their cousins, their friends, etc. They wanted to invite all of the people important to them and weren't thinking about the people that were important to us. We were already cutting out people we were close to in order to keep the guest list small.
Some family members were also upset that children would not be invited to the wedding. We are having the ceremony and reception at the same location as another cost saving strategy so we couldn't even invite children to the ceremony and then do an adults-only reception after which some couples do. (We found that churches in that area can be roughly $3,000 for the ceremony – wowza!).
I am sure that both of our families will come around but it's certainly not easy dealing with these reactions.
5) We're staying positive
While our family's reactions to our wedding decisions have been unpleasant to deal with, we understand where they are coming from and forgive them.
They love us and it's coming from a good place.
Society conditions people to have certain expectations of weddings and when you rebel against traditional norms, people just don't get it. It's not their fault. We're just weird and practical people. 🙂
The best strategy we have used when these situations happen is to just stay firm and not react to our family's challenges. If we get all worked up (which admittedly is difficult to avoid at times) we will carry too much stress which is not healthy.
Can we successfully hack our wedding?
Our ultimate goal is to hack our wedding. We've figured out how to save on travel, how to hack my engagement ring, it's only natural that we figure out how to hack our wedding too!
Our next step is figuring out how to save money on vendors!
Other posts in the Frugal Wedding Series:
How to Determine Your Wedding Budget
Saving on Catering and Photography
Minimizing Costs for Your Bridesmaids and Guests
How to Do Your Own Wedding Flowers and Bouquets
Our $15,000 Game of Thrones Winter Wedding

Readers, do you have any wedding planning tips? How did you plan your frugal wedding?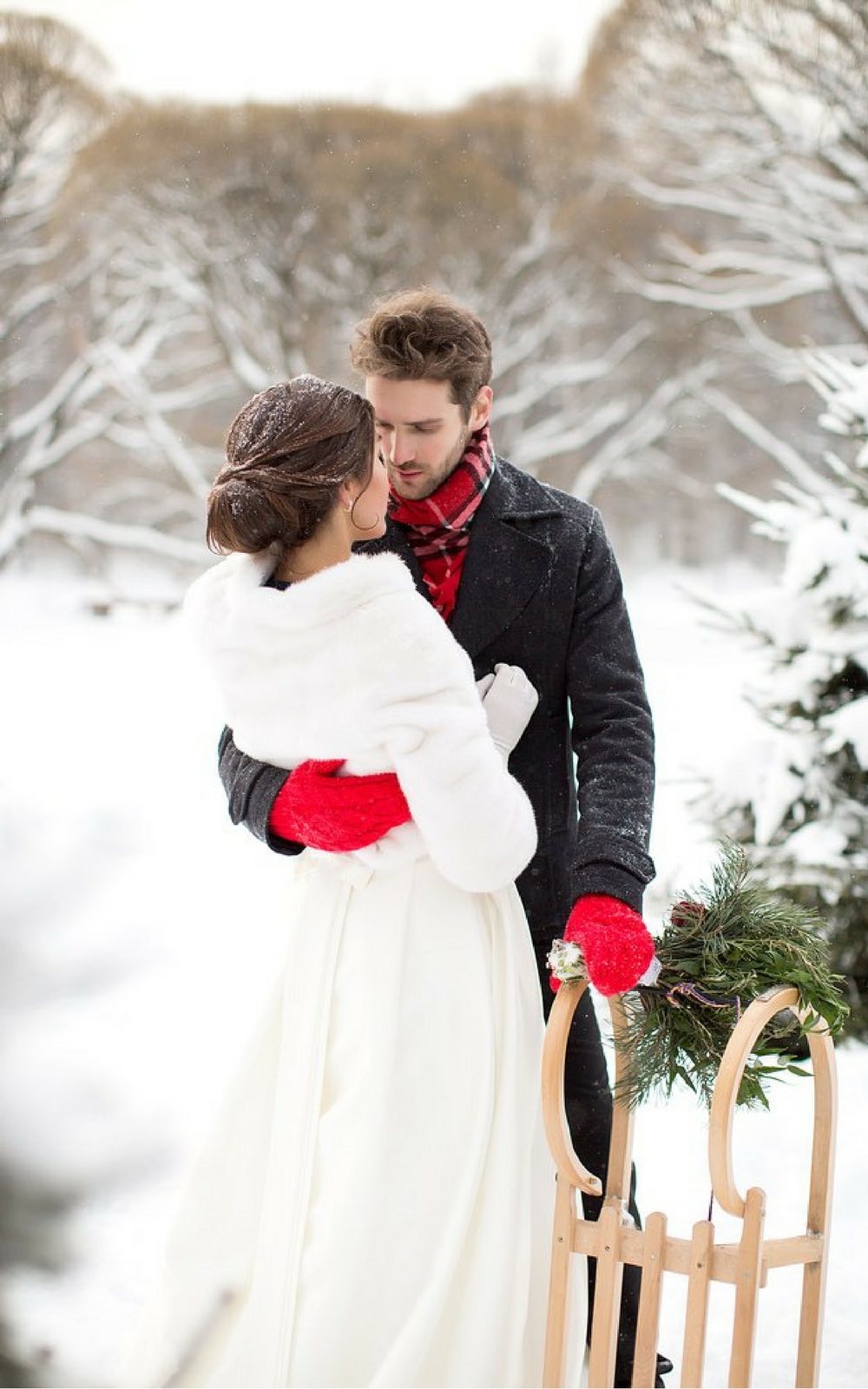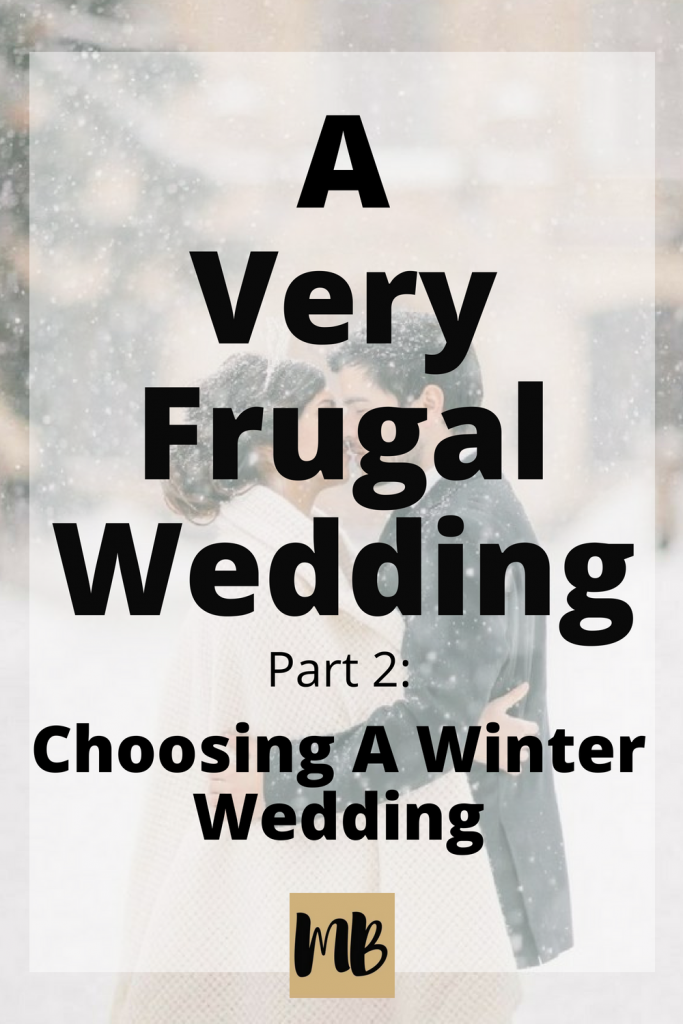 Latest posts by Millennial Boss
(see all)