Embarking on the journey to become a successful Etsy seller requires a lot: creativity, commitment, and great marketing skills all rank high on that list. Networking is an important skill in Etsy selling. Just like any other industry, knowing and learning from the right people is one of the best ways to grow your business and overcome common hurdles. That is why connecting with other sellers in an Etsy Facebook group can give you a competitive edge.
Let's face it: your Etsy is a business. Just like you would attend networking dinners, mingling hours and meet with a consultant, you want to surround yourself with good Etsy company. Seeing as how Etsy shop owners are busy at work in their studios, uploading privately to their page, you might be wondering, how am I gonna interact with other Etsy users? Will I need to travel? Is there a big Etsy conference?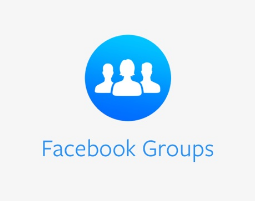 Find Your Etsy Community
Guess what? You don't have to step foot out of your door or even lift a finger! Well, you may have to lift one finger, to click "Join" on these Facebook groups for Etsy users. We compiled a list of some of the most beneficial groups on the social media site to help you connect with other sellers. No seller's an island, after all. Or something like that.
From this list, you'll see groups with many different focuses:
learn how to promote their shop
talk about dealing with orders and customer services
more general topics and less focused
However, before you dive in, let's take a look at the best reasons to join a group or two, just in case you're not the Facebook group kinda gal (or guy).
Why Etsy Seller Groups are Important
Facebook groups might be new to you, or perhaps you've tried them, and they just aren't your cup of tea. We completely understand. It's not easy to find a connection when there's hundreds, even thousands of people you don't know in one group. But don't fret, there's still a lot to be gained from these unique spaces.
Community is everything. We can't stress this enough. Because life as an Etsy seller isn't the most social one and having people to interact with and share stories with is much more valuable than you realize. Becoming a member of just one arts and crafts community can help you learn about new resources and provide some much-needed motivation when you're feeling frustrated or burnt out.
Learn important business skills. It's not all fun pictures and Etsy memes on Facebook. In fact, many groups are serious about their craft and their shop, which means you'll get a crash course in all things Etsy. Not sure how to post your shipping and return policy? Looking for ways to use tags better or to safeguard your inventions? Find all of these answers here.
Instant (most of the time) feedback. Do you wish you had a few more people to bounce ideas off of? Do you wish you had an Etsy consultant you could text at all hours of the day when you're in a fix? Facebook groups are great places where someone is always online (ALWAYS), so you're nearly guaranteed an instant response when you have a question.
Market yourself. Yes, even though you're all sellers, everyone shops at some point! Becoming an active member of an Etsy Facebook group will give your shop greater exposure and acts as natural promotion. In fact, not only will you have a chance to gain customers, you'll also have a great platform to garner referrals, which is the pot of gold for any business.
Stay inspired! With the endless tips, tricks, stories and encouragement that float across the pages of an Etsy group, you'll never lack for inspiration and motivation. For veterans, and even beginning Etsy sellers, burn out is real. Staying in the digital presence of other creatives will help you maintain the focus and meaning behind your work and get those creative juices flowing to produce amazing work.
Find local meetups. If you love a good networking meet-up or chat over coffee, Facebook groups are fantastic, easy ways to make connections. You could walk around town with a sign that reads, "I am an Etsy seller" but that probably wouldn't help you find too many kindred spirits. This is one of the best methods to rely on if you're looking to find new Etsy friends to meet in real life.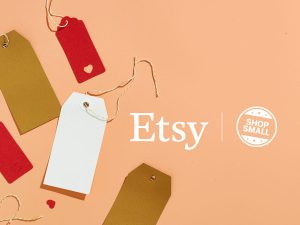 Must-Join Etsy Groups
In this section, we're going to look at specific groups you must join. Here are some of the best Etsy Facebook groups to join, along with some simple descriptions to help you choose.
All Business Etsy groups
If you're serious about growing and becoming a savvy Etsy seller, these groups are for you. They are committed to helping Etsy shop owners grow, and they have a reputation for placing members in good company–with sellers who are tried and true and have years of experience making good money and building followings on the platform.
Etsy Insiders – Tips from Top Sellers
This group, established in 2018, boasts over 20k members and has a very inviting, direct message: "to grow and success together." The admins all run top-selling Etsy shops that are profitable and favored among their demographic. This is an excellent resource for anyone looking to learn how they can turn their shop into a leading business.
This more intimate group exists with the mission of helping members gain passive income by creating digital products. This is great if you're an Etsy seller who doesn't want to ship anything and is looking for other sellers who feel the same way.
Happy, Creative Successful Etsy Sellers
For those who truly make handmade, you can turn to this group for guidance and support. In fact, all the members are handmade creatives and Etsy owners with experience in selling handcrafted items.
With well over a decade in the game (established 2007), this group is a veteran in the Facebook Groups world and has amassed more than 50k users. Because of the community size, this is the perfect place to go if you're looking for marketing techniques and selling pointers. The supportive community helps crafters monetize their skills, create goals and find female entrepreneurs to collaborate with.
This promotion-free group is for collecting information and sharing valuable information. Therefore, if you're seeking a focused but chill atmosphere, this is it.
Marmalead is a group for serious sellers only. Here, you'll learn all about market research and SEO. Get the tools you need to design and sustain a wining Etsy shop. Learn how to attract more customers and keep them coming back.
Related posts: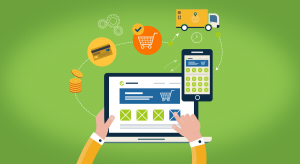 Promotion-friendly Etsy groups
If you're looking for groups where you can get your business name out there and start pulling in more orders, these are the groups for you! Most allow for self-promotion and encourage it, which may not be the case for more educational/informational-focused groups that prohibit you from explicitly promoting your store.
Etsy Sellers Growth & Self Promotion
You're free to toot your own horn in this group that's been around since 2012. In this group, members can promote their shop and get feedback on their products, services and anything related to their Etsy store. Meet new people, and participate in conversations about all things growth. The group is administered by Mailfold.com
Spread the love with this exciting group that publicizes various Etsy shops. When you join, you can share some of your favorite products from your Etsy Store. Every Friday, post a favorite on the wall for more exposure.
Etsy Items and Promote Sharing
Looking for another place to share and promote your store? Look no further. This group boasts over 10,000 members and plenty of support to promote your shop.
This sellers' group also opens up to buyers, so Etsy shoppers can find new shops. You'll have access to thousands of potential customers, so make sure you bring your A game.
This simple, straightforward group showcases some of the best Etsy has to offer. You can show off your own goods or use this to find other sellers similar to you that you might want to connect with. It's a great place for inspiration and to discover what's happening on the site.
This group is all about self-promotion! Post links to your Etsy store and share all of your unique handmade goods with thousands of members. A great place to gain new followers and shoppers.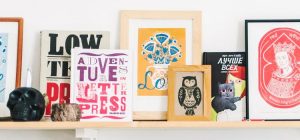 General Advice Etsy groups
If you've ever heard the term free advice, this is where you'll get lots of it. In fact, you'll learn everything from simple how-tos to more in-depth experience in marketing and handling customer orders. So, if you want a more relaxed vibe with lots of access to experience, these are the groups for you.
Yes, support groups don't have to mean you're recovering from something, they can also be great places to make friends in the same line of work as you. With a following of over 15k, you'll find Etsy sellers ready to tackle any issue at hand. For example, everything from writing good Etsy descriptions, to taking a break from your site to celebrating your first order. This is a wonderful place for budding Etsy sellers to hang out.
Started in 2014, this sellers-only group means business. Posting rules are more limited, but topics are up for grabs, as long as it relates to an active Etsy site. The group intends to create a space where old and new sellers can "ask questions, network, seek advice, and learn the tips and tricks of selling on Etsy." What more could you ask for? Everything you need in a seller's group all in one. On top of that, with a whopping 50k+ members, you'll have plenty of brains to pick.
This active community shares all things related to Etsy sellers. Community members focus on sharing an array of products, from vintage goods to handmade home accessories. There's something for everyone here.
Looking to meet more Etsy sellers? Wanna connect over your shop, seller's woes and your shopping addiction? Look no further! this fun, casual group has everything you need to make your Etsy circle larger.
Connect with other sellers from across the world gather for tips and promotions. This is a great place to share your brands and products while learning Etsy insider tips.
If you're looking for the best of all worlds, you'll love this group. For example, you can ask questions, get tips, self-promote and make new Etsy seller friends!
This is the perfect group if you are considering becoming an Etsy seller. Members discuss topics related to selling on Etsy that are helpful for prospective sellers.
If you sell vintage items in your shop, this is the group you want to join. Connect with other vintage dealers around the world and learn the latest in all things vintage!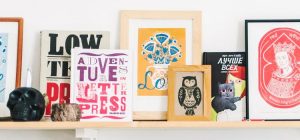 Final Thoughts on Etsy Facebook groups
Think it's time to join a Facebook group? Go for it! Connecting with other sellers can boost your confidence, knowledge, selling skills and network. As a result, you'll be a more seasoned and profitable seller. Even if your Etsy account is a more relaxed hobby, you'll run more efficiently after you've participated in a thriving Etsy seller community.
So finally, take a tour of the groups listed in this post and find the one that's right for you. If you're like us, you'll see the benefit in more than one, as every group has its own goals and personality, with something unique and valuable to offer. Once you've tried it out let us know what you think. Afterwards, share how Etsy seller groups have helped you in your quest to become a better Etsy shop owner.
Related posts: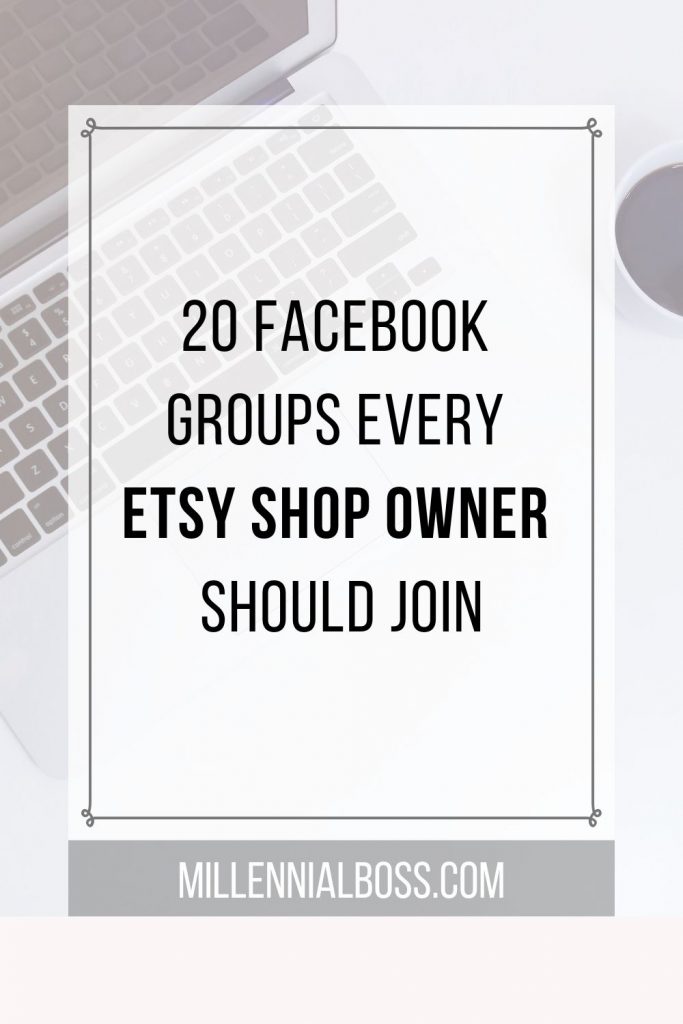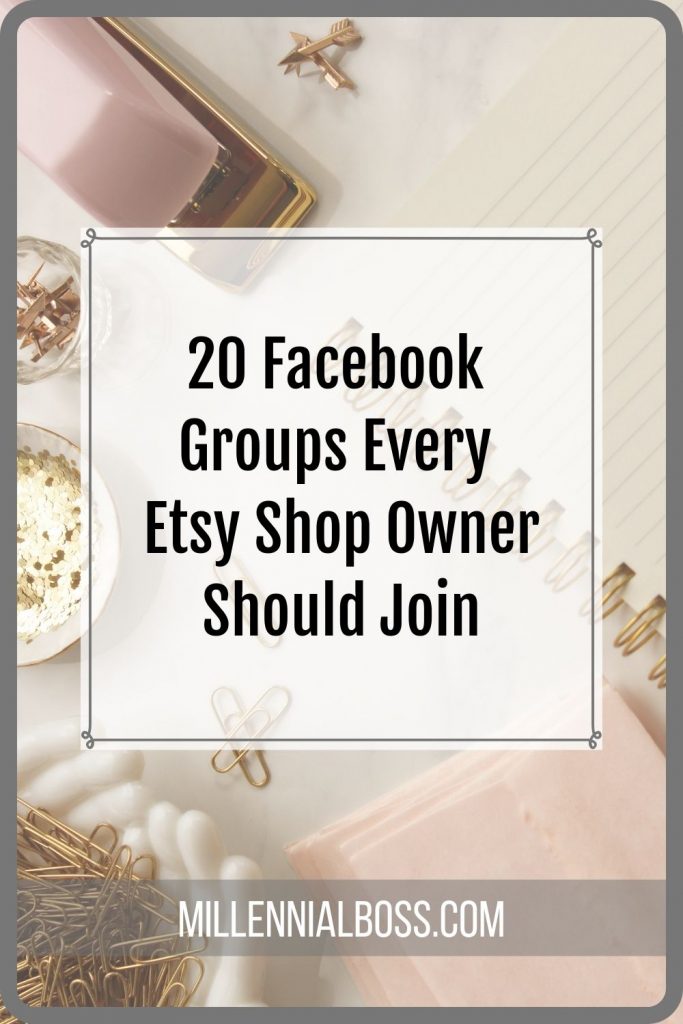 Latest posts by Candace Howze
(see all)