The other day I tweeted out "Has anyone written about the benefits of dual citizenship for financial independence?" and I didn't get too many responses.
I'm considering applying for dual citizenship to open career opportunities in the EU and to hedge some of my future health care fears.
Plus, I think it would be amazing to spend time abroad without worrying about visa restrictions.
Tawcan responded that he is a dual citizen and has considered the benefits of dual citizenship for his family. I asked him to come on Millennial Boss today and share his story with us. Enjoy this guest post from Tawcan.

The Benefits of Dual Citizenship for the FIRE Lifestyle
The other day, we met up with Mr. Tako and his wife for lunch in Redmond, Washington. During lunch, Mr. Tako pointed out how unique my wife and I are, and how this has provided me with unique perspectives when it comes to the articles that I write on my blog.
I was born in Taiwan and immigrated to Canada when I was a teenager. My wife was born in Denmark, came to Canada as an exchange student, and decided to stay in Canada and became a Canadian because of me.
While you see a lot of interracial couples nowadays, it is still very unusual to see an Asian guy married to a Caucasian woman. So yes, I guess Mr. Tako was right, I think I just didn't think about it that much.
The concept of financial independence early retirement (FIRE) is not a new concept for me as there are multiple members in my family that either retired or became financially independent in their 40's. However, both my wife and I did not get on the same FIRE wavelength until we had our financial epiphany in 2011.
Since then, we have been working smart on becoming financially independent when we are in our early 40's.
Although we have set an FI target, we don't have a specific target date or a specific FI number.
The thing is, we could be financially independent today if we really wanted to, but we choose to prolong our financial independence journey for various reasons.
One of our dreams when reaching financial independence is to explore the world by travelling and living abroad. We have always loved travelling since we were young kids as we both had many opportunities to visit different countries with our parents.
In our 20's, we were fortunate enough to explore the world on our own. As a young Dane, Mrs. T worked as a tour guide in her early 20's and this experience allowed her to work and live in Egypt, Lanzarote (Canary Islands), and Sri Lanka.
As a young Taiwanese-Canadian, I worked in Germany as a Co-op student during university and travelled all over Europe for 8 months.
We both have travelled to many different countries on our own, but we have only visited a few countries to together as a couple.
We want our kids to see and experience the world.
As parents of two young kids (4 years old and almost 2), my wife and I both realize that there is a lot of knowledge you cannot learn from reading books and sitting in classrooms.
We both want our kids to see the world with their own eyes and experience what it is like to live in different parts of the world.
One of the ways to achieve this, is to live in a foreign country for an extended period of time and be part of the community. Learn about the local culture, learn the language, become friends with the locals, and become one of the locals eventually.
With our plan of living abroad in different countries, we need to consider visas and the different rules each country has for extended stays.
Fortunately, both my wife and I have dual citizenship. I am Taiwanese and Canadian and she is Danish and Canadian. Our kids have Canadian citizenship, but they can apply for Danish and Taiwanese citizenship too. (Note: Having Danish citizenship may prevent the kids from getting Taiwanese citizenship, some complicated rules, need to look into that more).
Would holding dual citizenship provide any benefits with our travel and living abroad plan?
Traveling as Canadians – Baseline
As Canadians, the list of visa exempt countries is rather large. We can travel to 171 countries without needing a visa (Germany tops the best passport with 176 countries). When we visit these countries, we must enter the country as visitors. Depending on the country, we can stay anywhere from 30 days to 180 days without a visa. We can apply for visa extensions in countries like Belize and Australia. This is very similar to travelling with a US passport.
The key benefit of travelling the world as Canadians is that we can save quite a bit of money by travelling to these 171 visa-exempt countries. Applying visas for 4 people and paying for the application fees can certainly add up quickly.
Extended stay in Taiwan for Canadians
One of our travel goals is to live in Taiwan for a few years. This would allow my wife and our kids to learn more about the Taiwanese culture and learn Mandarin (and possibly Taiwanese?). Living in Taiwan would also allow me to reconnect with my Taiwanese roots.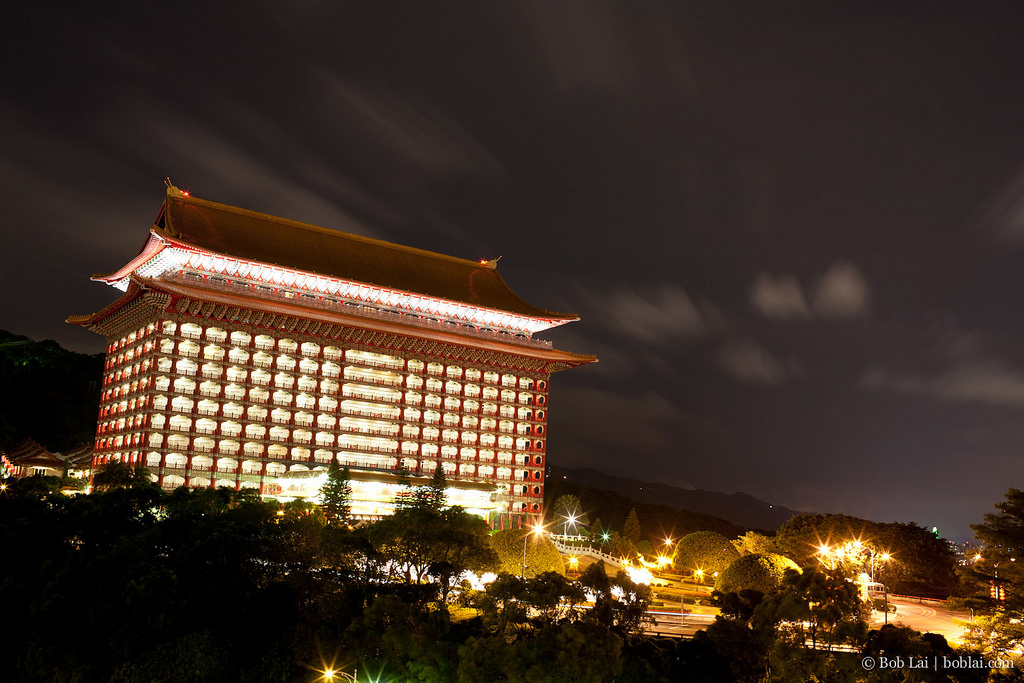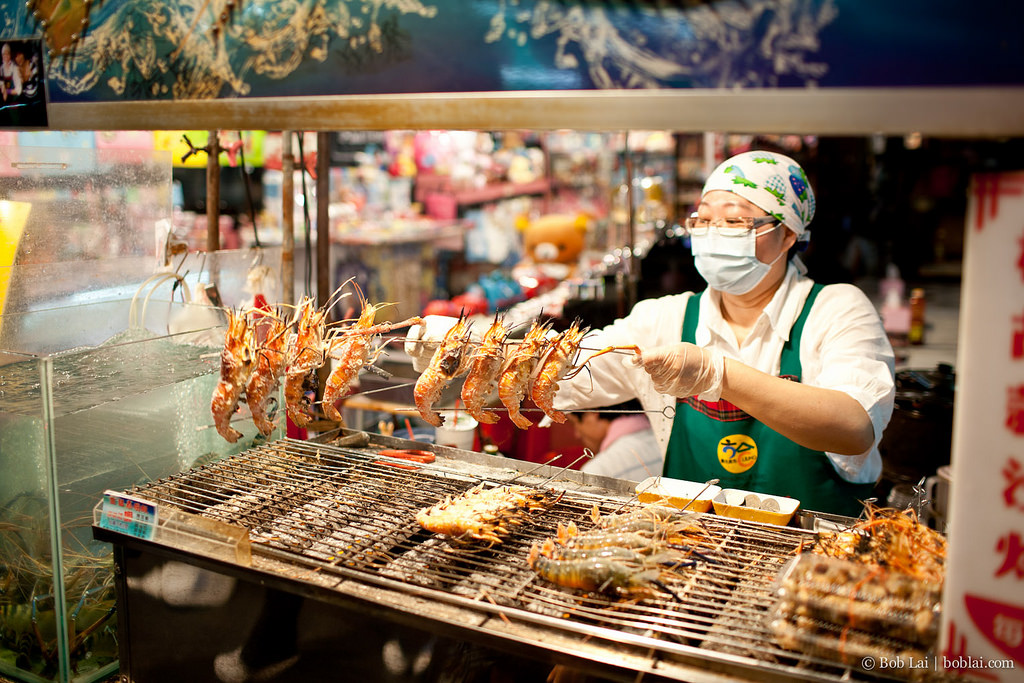 Since I am a Taiwanese citizen, I can easily move back to Taiwan and stay there permanently. Taiwan does have mandatory military service for male citizens. However, this is only applicable to men between the age of 19 to 36. Since I am turning 36 later in 2018, this is not a concern for me.
For my wife she won't be able to obtain Taiwanese citizenship (and potentially our kids too as mentioned earlier). As Canadians, they can stay in Taiwan for up to 90 days without a visa.
Therefore, my wife and kids can stay in Taiwan for up to 180 days (or roughly 6 months).
Once this 180 day is up, they would need to exit Taiwan, go to a nearby country, then re-enter Taiwan to start the 180-day clock again, without a time limit of how long you have to be out of the country.
The ability to stay in Taiwan for up to 180 days can certainly allow us to involve ourselves in the Taiwanese culture. My wife would love to learn more Mandarin, and this would be a great experience for our kids to improve their Mandarin. I would love to give our kids the opportunity to learn about the Taiwanese culture and see where their dad came from.
Although Taiwan is a heavily populated country, there are still quite many natural, rural areas that can take your breath away. I would love to take Mrs. T and the kids to see the Taroko Gorge, experience the Ali Mountain sunrise, or summit Yushan, the tallest mountain in Taiwan.
One of the things that we look forward to living in Taiwan for an extended period is that we can easily explore other nearby countries like Japan, South Korea, China, Hong Kong, Thailand, the Philippines, etc. The close proximity of these Asian countries to Taiwan should easily allow us to get around the 90/180-day visitor visa limitation. The idea of hopping over to Hong Kong or Japan every 6 months or so sounds very enticing to us.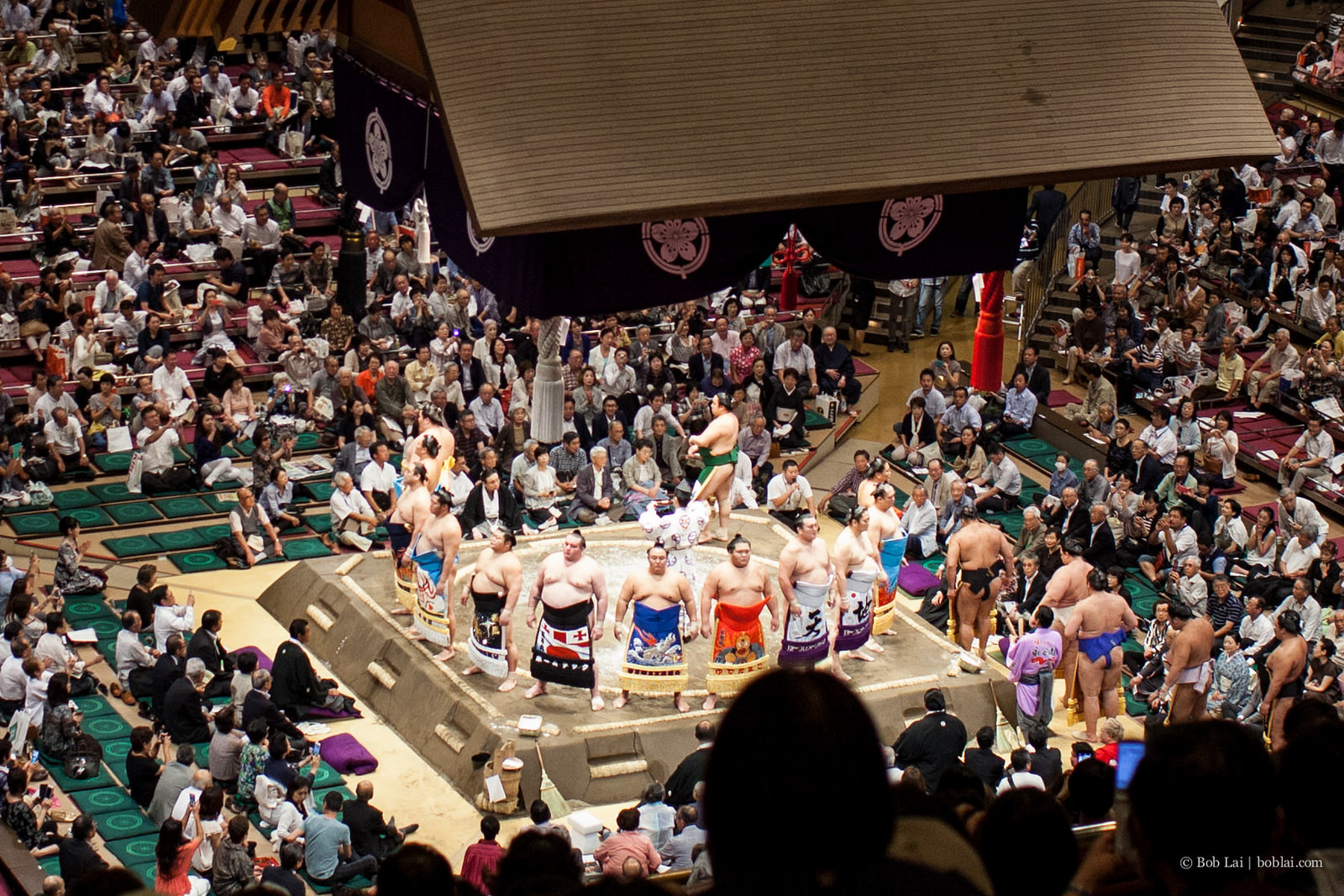 If the Taiwanese visa rules ever change, we can always stay in Taiwan for 90 days, and move around in the region. Staying in different countries for 3 months at a time isn't ideal, but I am sure it would still provide sufficient time for us to feel like we are part of the local community.
Extended stay in Denmark for Canadians
We want to live in Denmark for a few years too for similar reasons as staying in Taiwan. This shouldn't come as a surprise.
Since my wife and our kids have Danish citizenship, they can stay in Denmark and other EU countries for as long as they want. The plan of living in Denmark for a few years is slightly more problematic for me, since I do not hold a passport from an EU country.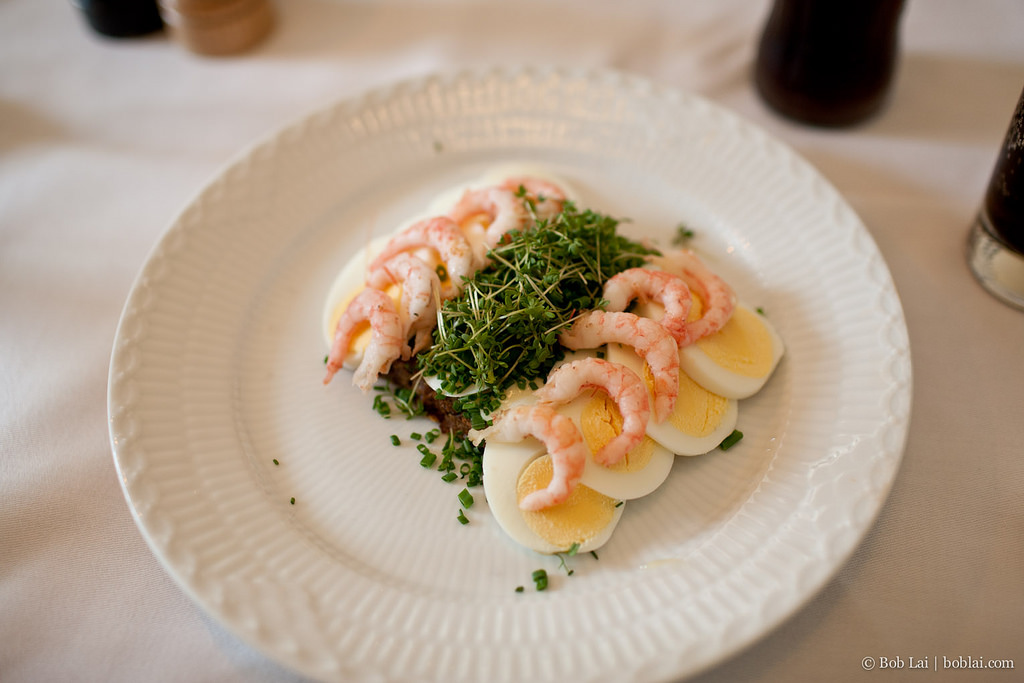 When we talk about staying in Europe, we need to first understand Schengen and non-Schengen areas.
Schengen area countries are: Austria, Belgium, the Czech Republic, Denmark, Estonia, Finland, France, Germany, Greece, Hungary, Iceland, Italy, Latvia, Liechtenstein, Lithuania, Luxembourg, Malta, the Netherlands, Norway, Poland, Portugal, Slovakia, Slovenia, Spain, Sweden and Switzerland.
Some non-Schengen area countries that are part of the EU or Visa exempt for Canadians: United Kingdom, Ireland, Russia, Belarus, Moldova, Turkey, Ukraine, Cyprus, Bosnia Herzegovina, Montenegro, Albania, Macedonia, Kosovo and Serbia.
As a Canadian, I can stay in Schengen area countries for 90-days within any 180-day period.
These days don't need to be consecutive but the total is cumulative. This means I can stay in Denmark for 90 days consecutively. Once the 90 days limit is up, I need to be out of the Schengen area for 90 days, before I can enter Schengen area countries for another 90 days. I can either return back to Canada, stay in a non-Schengen area country (as an example, Canadians can stay in the UK for up to 6 months), or go to another part of the world to "reset" my clock.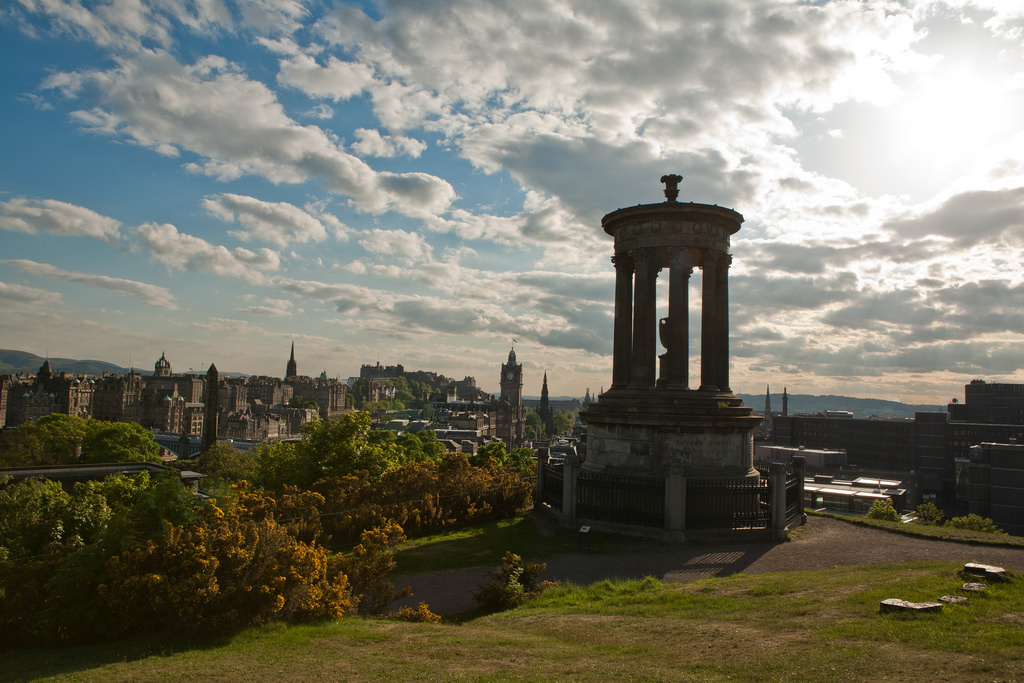 But this method is slightly problematic when you have a family. I don't want to be apart from my family for 3 months. I just couldn't do that.
So, I need to look for other methods to allow me to stay in Denmark for longer periods consecutively.
Fortunately, there are a few ways for me to live in Denmark. I can apply for a residence permit (i.e. family tie with my wife), study permit, or work permit. Since I work in high tech and have an engineering background, the easiest way method is to find a high tech job in Denmark and have the company help apply for a work permit for me.
This contradicts our FIRE goal of retire early eventually. But when we are financially independent, we are working because we choose to, not because we have to. The term work takes on a completely different meaning, and I believe our mentality toward work will shift as well. So really, "working" in Denmark may not be considered work at all.
Recently the Danish government is proposing to change the requirements for bringing your non-Danish partner into the country. From a quick look, it appears that we meet the minimum requirements. So, if this gets approved, then it would be easier for us to move to Denmark.
Extended Stays in Europe
While living in Denmark is a goal of ours. We understand there are other European countries that would be interesting to live in. Some of these European countries are much friendlier than Denmark when it comes to living long term for non-EU citizens. For example, France, Italy and Sweden all offer a long-term visitor visa for a period of up to one year. The application process and process timeline are slightly different for each of them.


In addition, Spain and Portugal also offer long-term-stay visas that are more targeted toward retired people, or people planning to work in the country. Therefore, Spain and Portugal might be good countries for long-term stays, especially given the warmer weather and cheaper cost of living.
Self Employment Visas in Europe
Interestingly, both Germany and Czech Republic offer a self-employment visa. From my quick research, to apply for the self-employment visa, you need to provide a business plan and supply other business related information.
While I work full time in high tech today, I have a few side hustles, including photography, cookbook business, and my personal finance blog. All of these side hustles are bringing in some side income. I can put more focus on these side hustles to increase our income level to allow me to apply for this self-employment visa in Germany or Czech Republic.
All these long-term-stay visas have their own terms and conditions, so we would need to read the fine prints before applying.
Many European countries allow people less than 35 to apply for a 1-year work-holiday-visa (some countries have an age restriction of 30). The work-holiday-visa can typically be extended once it expires. Since I'm already 35, this visa is not applicable for me. But if you are younger than the age restriction and want to stay and work in Europe, the work-holiday-visa might be a great option.
A thing to note is that once I obtain one of these long-term-long visas, I technically become a resident of the country. Because of Europe's open-border policies, I can travel in Europe freely. However, all these long-term-stay visas require one to register as a resident and proof residence (i.e. rental contract). This would perhaps prevent us moving and staying in Denmark after receiving a long-term-stay visa with one of the countries already mentioned.
We want to remain flexible 
Since we like to keep our options open, it means we can live somewhere else than Canada, Taiwan, Denmark, and other European countries. Both my wife and I have travelled around the world to realize that there are some very awesome places out there.
We are certainly open to living in countries like Thailand, Japan, Singapore, Belize, Costa Rica, and many more. Many of these countries are quite friendly to early retirees and offer great social benefits.
Rather than looking at visas as limitations, we need to learn to be flexible with our plans. When we are flexible and open to options, the possibilities are endless.
The Digital Nomads
Having dual citizenship do provide some benefits with our FIRE travel plans. But if you only hold one passport, it does not exclude you from the dream of travelling and living abroad. The key is to remain flexible and open to options. When you do, I believe it is easy for anyone to travel around the world and live in different countries for an extended period of time.
FIRE does not necessarily mean stop working completely and watch TV all day. We can still decide to work because we choose to. Pursuing side hustles that are non-location dependent is a great step to prepare us for our FIRE travel plans.
Bio: Tawcan is a millennial, frugalist, investor, photographer, author, and outdoor enthusiast from Vancouver Canada. He uses tawcan.com to share his quest for joyful life and financial independence. You can follow him on Twitter, Instagram, and Facebook.
Have you considered the benefits of dual citizenship to financial independence?  

Latest posts by Millennial Boss
(see all)