Today's guest post is from Prosperly Way – a young investment banker who saves over 50% of their take home pay and shares financial wisdom on their blog, ProsperlyWay.com.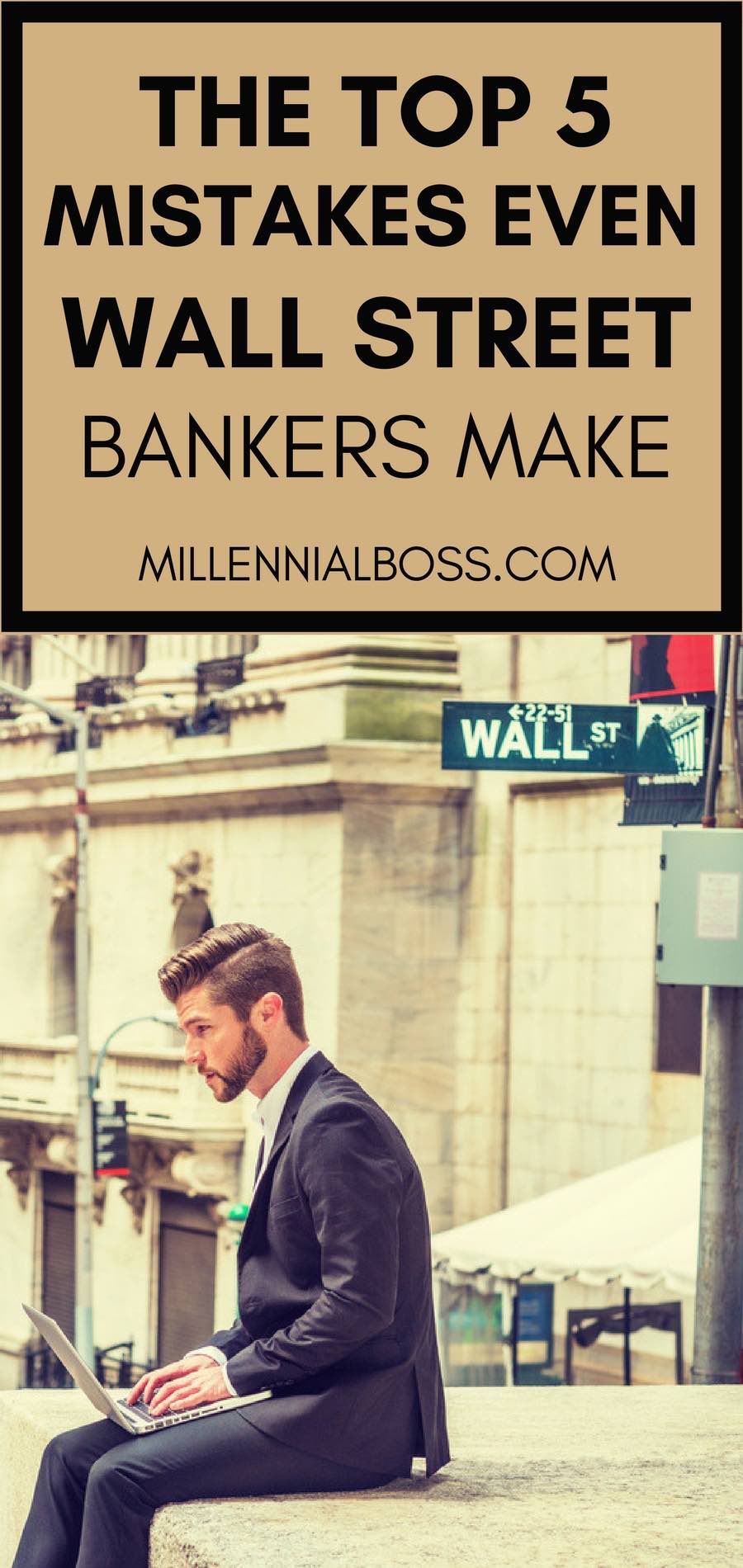 Working as an analyst on Wall Street is a tough job. It takes a certain type of person to suck up the 80+ hour weeks, deal with the impossibly unpredictable late nights, and eat at your desk with a plastic fork 3 meals a day.
I started my career in Investment Banking thinking I had finally made it. I knew it would be a long road ahead, but I also knew that the potential for big paychecks could enable me to shave years from my working life. Slave away in the near term, for total freedom in the long term. Makes sense, right?
The funny thing is that many folks on Wall Street have never created a financial plan for themselves. They spend all day thinking about money…but often it's focused on all the ways they'd like to spend it.
The sad reality is that many of these high-income earners are actually quite poor. Without a clear plan to live below their means they end up depending on their high-paying job. It's all too common to see these people continue to work a job they no longer enjoy in order to fund a lifestyle that doesn't even bring them fulfillment.
Within a month of starting my career, I bought the 4-Hour Workweek by Tim Ferriss (a huge inspiration of mine too, Millennial Boss!). I was determined to not fall into the trap of living beyond my means and locking myself into a high-income job. Ironically, I didn't have time to read the book until several years later.
I have learned a lot during my time on Wall Street. But I think the most valuable lessons I've learned have been about life and psychology (yeah, I didn't expect that). In this article I'll outline a few types of folks that I have encountered quite a lot and some of the unexpected lessons I learned from them.
The Poor Rich People I've Met on Wall Street
Chad
What has two thumbs and loves to party? This guy. He spends all of his waking hours doing only two things: working and going out. Bottle service and unnecessary gadgets are Chad's mainstays. Budget? Ha, good one. Saving goals? Don't be a buzzkill. Credit card debt? You betcha. Believe it or not, I actually knew several people who had credit card debt to the tune of $25k while making over $120k annually as a 24 year old! Facepalm.
What can we learn?
Don't spend above your means, plain and simple. Get a grip on reality and create a financial plan for yourself. Chad-type employees tend not to last long, and they have no money to show for the long hours they put in. Don't be that guy.
In the end, this behavior amounts to a bribe to yourself and is a fast-track to unfulfillment.
Matt
This guy is full of regrets and wishes he could do something more meaningful with his career.
One of the perks of Wall Street jobs is built-in promotion levels. If you are dedicated to the work, you can get promoted every 3 years (sometimes sooner), which comes with significant pay bumps and fancy stock options. Sounds great right?
The mistake Matt made is that he elevated his lifestyle along with each promotion, and thus never took advantage of his supercharged saving power. When he was promoted to Associate, he moved into a fancy new apartment. When he was promoted to VP, he joined a country club.
What can we learn?
Matt fell into the lifestyle inflation trap. These people are income-rich and liquidity-poor. By spending everything he earns, Matt has gotten his family accustomed to a certain lifestyle.
He wants to leave and do something more meaningful and less time-intensive so he can spend more time at home, but he needs the big paycheck to maintain his expensive life.
Steve
Work is life for Steve. Things you might hear him say:
– I haven't stepped foot in my kitchen in 3 years
– I slept here (the office) last night
– Let's get this 6-hour project done for the morning! (at 10pm)
Steve is thought of as a top performer, but he has never dedicated time to nurturing his financial (or life) situation. His wad of cash is bigger than most…but if he had committed to a plan earlier on, he could be lightyears ahead of where he is.
What can we learn?
Even if you work hard and avoid lifestyle inflation, if you don't take the time to invest your assets and earn a solid return, you are leaving money on the table.
If Steve had created a better plan, he could be semi-retired at age 30.
And apart from the financial mistakes, what's the point of living a life dedicated solely to work? It really is sad to see someone who has no interests outside of pleasing their boss.
These are real-life examples of high income earners who have BAD financial habits.
This is one of the things that truly amazed me when I entered the financial industry. How could highly educated, well-paid people who work with money be so bad at managing their own money?
Related Posts:
And me?
I realized very early that 80+ hour workweeks are not sustainable for normal human beings. From the beginning, I put together a plan to get everything I could out of the experience (both financial and educational) and then move on.
My plan was simple. I knew that it would be very difficult to get creative with passive income streams while I was working 80+ hours per week. So I focused on the expense side. I built a detailed budget for myself, which you can download for free on my site. I made sure that I was hitting my savings target every month and investing my savings in income generating assets.
Investments I've made so far:
ETFs
Dividend stocks
CDs for savings
A select few speculative stocks
Angel investment in startup company related to my industry
Pursuing alternative investments in structured products
When I started working, I was expecting to put my head down and earn my way to freedom. I certainly didn't expect to learn so much about myself, my true motivations, and life in general.
Or maybe I'm just going through a quarter life crisis.
Thanks to Prosperly Way for the guest post!
What about you? What financial/work/life lessons have you learned by seeing others make mistakes?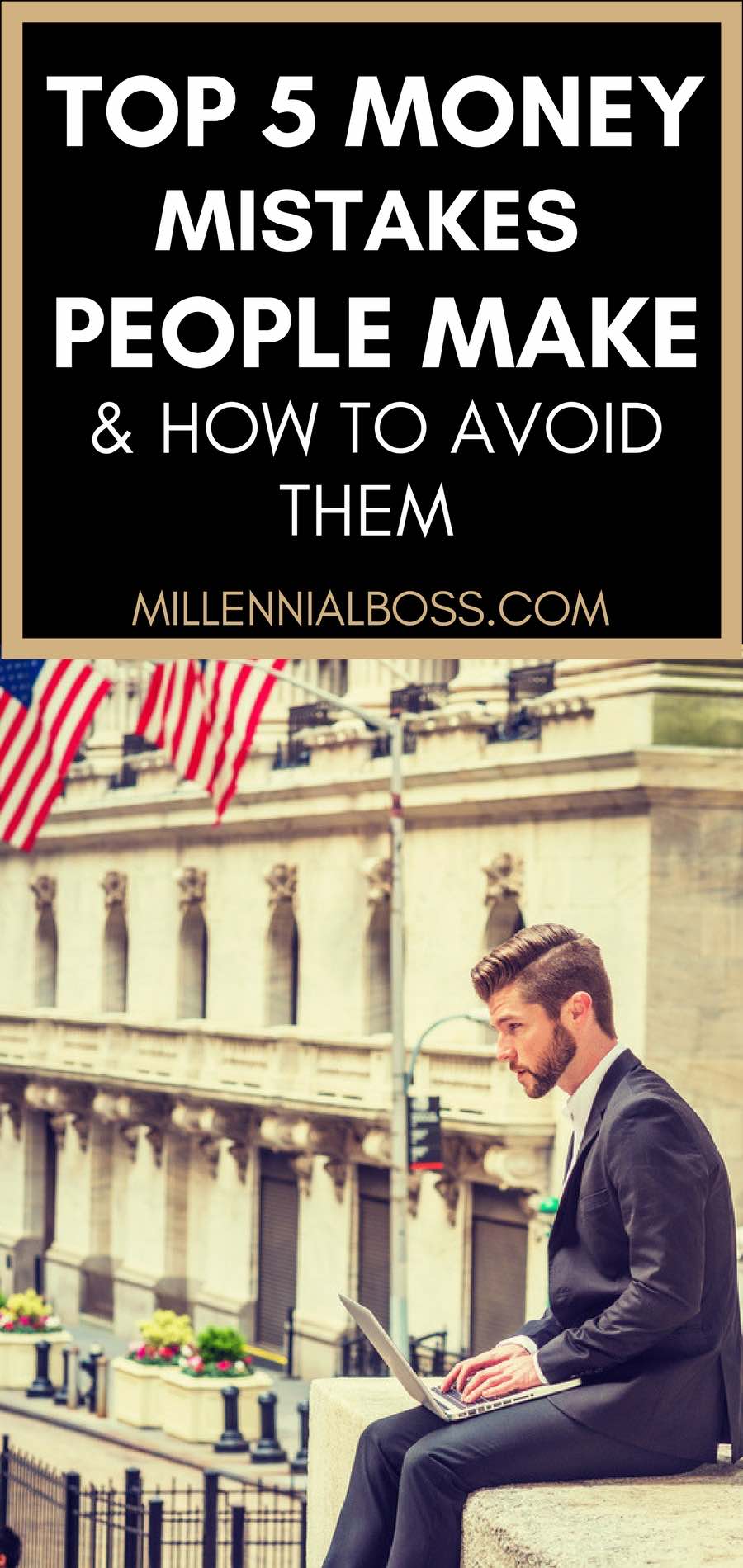 Latest posts by Millennial Boss
(see all)