By definition, a cult is a relatively small group of people who have beliefs or practices regarded by others as strange or sinister.
There is this group of people I know that fit that description.
First – They don't work. Many stopped working in their 30s.
Second – They secretly have a lot of money and people are suspicious of where it came from.
Third – They may talk about the benefits of their cult and try to aggressively persuade people into it. Although most of the time, they are hiding their participation in the cult from friends and family.
Fourth – They have a leader with a strange name and he is eccentric, opinionated, and charismatic like many other cult leaders.
Based on these characteristics, you may be wondering what this cult is all about and who exactly belongs in it. In this post, I'll provide answers to those questions.
What is this secret cult?
The cult is called FIRE and I was indoctrinated into the cult last October.
No joke.
I went to a resort in the jungle of Ecuador where the cult leader promised me a lifetime of freedom should I choose to accept the invitation into the cult.
I accepted and haven't looked back.
Yes, this sounds crazy but it's real life.
What does FIRE stand for?
FIRE stands for Financial Independence Retire Early.
Those words mean nothing to the average person but to the secret cult – they are everything.
FIRE means saving up a ton of money (AKA achieving financial independence), so you can quit your job at a young age (retire early), and pursue a lifestyle of your choice.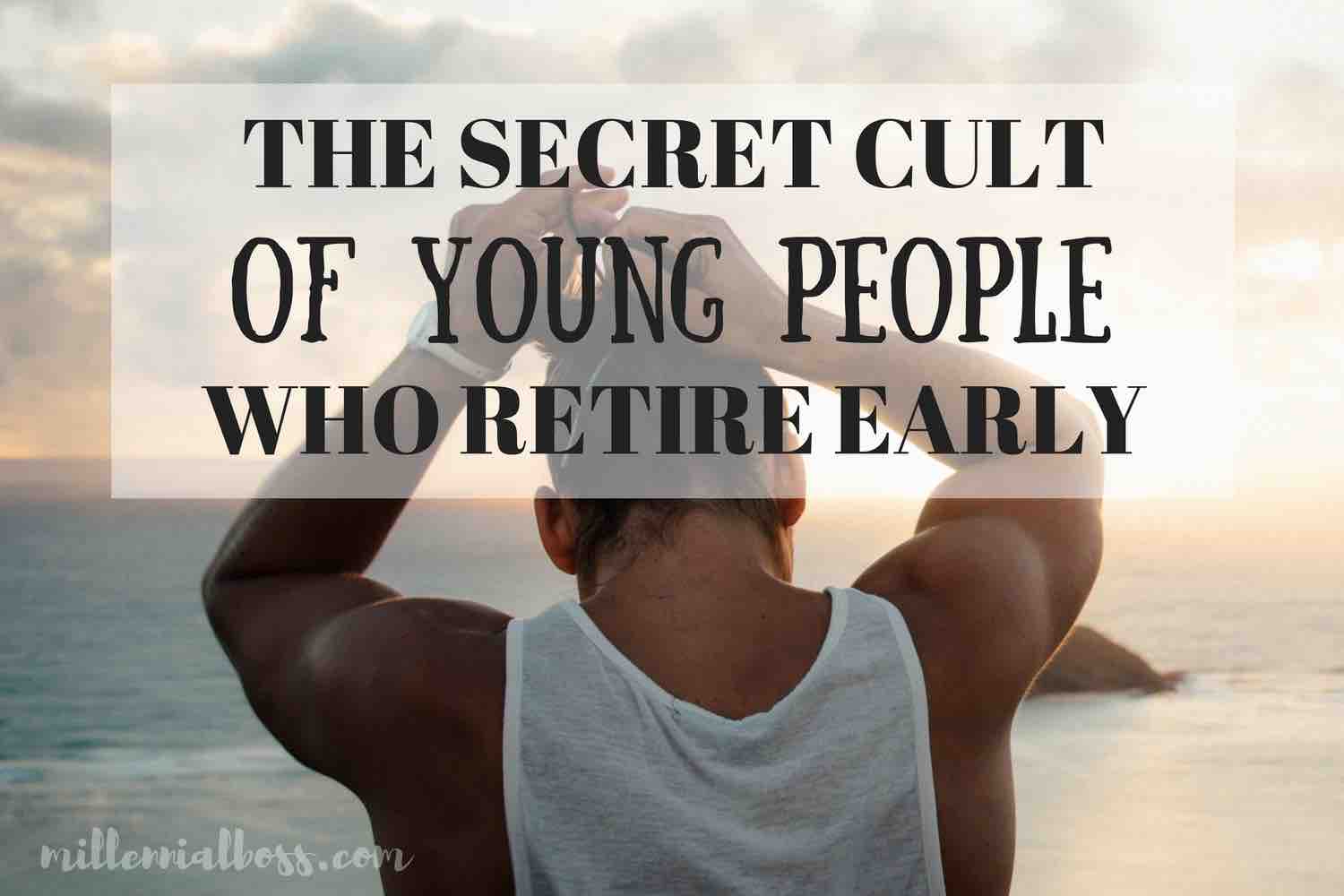 What would you do in retirement?
You can pursue any lifestyle you want once you reach FI. (FI is a term used to describe the moment you have enough money to retire).
Some FIRE members have chosen the following lifestyles once they retired.
This couple retired in their 30s and now travel the world with their young son.
This man retired in his 30s and lives a relatively normal laid back life.
This man retired in his 30s and chooses to travel while still having a home base.
What if you like working?
Contrary to popular belief, achieving financial independence doesn't necessarily mean that you stop working, are lazy, or stop earning money.
The early retired folks I mentioned above are still pursuing some type of work in retirement.
They are continuing to earn money and flex their brain power.
The difference between us and them is that they're working because they want to and not because they have to.
They're choosing their work and it's on their terms.
The most ironic part about FIRE is that the people who are most likely to achieve financial independence and/or early retirement are exactly the people who are driven, focused, and goal-oriented. This is the opposite of the type of person who might want to sit on the couch all day and do nothing.
For this reason, many people who achieve early retirement don't actually retire, at least not in the traditional sense.
These people tend to quit jobs that consume their time without rewarding them with a sense of fulfillment. Then, these people either join organizations where they do get fulfillment from their work or they simply work on their own projects that they find to be interesting.
This is the real gift of F.I. – to work as little or as much as you want on exactly the things that you enjoy and find to be meaningful.
FIRE is like the best build-your-own burger
Although there are some common trends in FIRE (such as people choosing to travel once retired), FIRE is very personal and will be different for everyone.
The path of getting to FIRE, the amount of money needed for FIRE, and the lifestyle pursued once FIRE is achieved will differ from person to person.
It's all about building YOUR personal dream life with the resources available TO YOU.
Some FIRE lifestyles will be more expensive than others, and that's fine.
For those who want to live a luxurious lifestyle after they achieve financial independence, they can save more money. For those who want to live a simple life and don't need to spend much to be happy, they can choose to retire with less money in the bank and enjoy the simply lifestyle that their savings provide.
Why does FIRE sound like miserable frugality?
I used to think FIRE was all about frugality (especially since many of the big names in the FIRE movement are pretty frugal) but it's not.
FIRE is about controlling your money so you can live your dream life.
Now, the cheaper you can make your life, the more quickly you can achieve FIRE.
That's some serious motivation.
A reduction in spending can have a significant decrease on the timeline to FI.
Many people pursuing FI choose to live a more frugal lifestyle for that reason.
They can give up a few luxuries now to shave some years off their working life.
FIRE makes you realize that your stuff isn't making you any happier
The realization that I could speed up my timeline to FI hit me and I made some significant changes.
I realized that my big house and new car were not making me happier and contributing to my stress.
I sold my car and downsized to a small apartment, selling $4,500 worth of stuff on Craigslist.
I also got rid of 90% of my clothes.
The decoupling of stuff and happiness is a common realization among FIRE members but to outsiders, it appears a little nuts.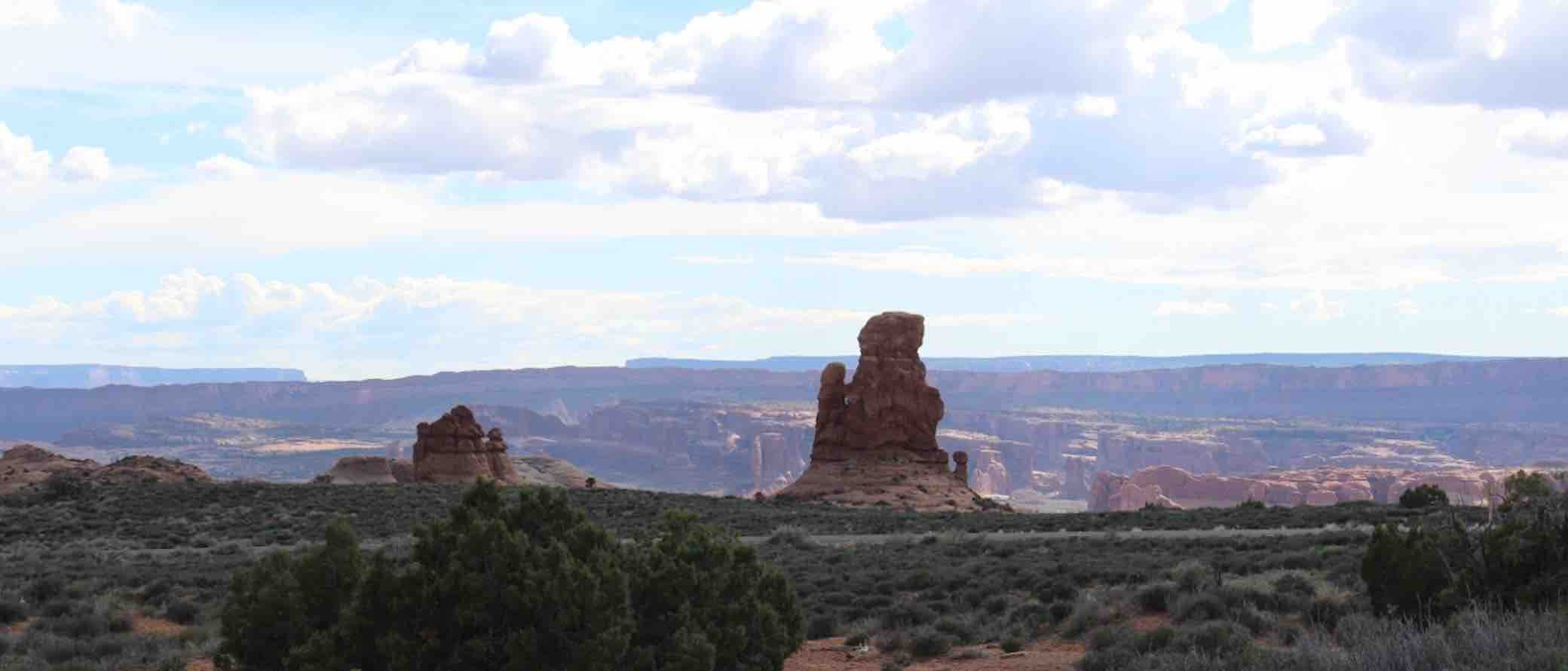 How does early retirement work financially?
There are four concepts you must understand in order to fund an early retirement.
 1.  If you can save 70% of your income, you can retire in 8 years.
I picked that number for effect but check out this handy dandy chart which shows the numbers of years to retirement at different savings rates.
2.  Yes, you have to live on that remaining 30% for the rest of your life in order for the math to work.
If you have a problem with that, increase your income. That's what I did. I paid off $89k of debt and increased my income 600% over the past 5 years.
3.  Alternatively, you can calculate your annual spending and multiply that by 25 to get your target number.
For example, if you spend $40,000 per year, your target number for retirement will be $1,000,000.
4.  Or, you can achieve FI by building a stream of passive income.
Some people purchase rental properties with enough cash flow to cover their monthly spending, others build online businesses, or maintain successful blogs. There are many ways to get to the same end point.
Do you need to be a highly paid, male engineer to retire early ?
When you start looking around at various early retirement blogs, you'll probably notice a trend.
There seem to be a lot of frugal, male engineers who have retired early.
Sigh. What about everyone else?
Don't be discouraged.
Male engineers are not the only people who have retired early!
You can retire early without making 6 figures.
Here is a list of folks who retired early (or are on the path to retire early) and ARE NOT male engineers.
(PS – Are you early retired or pursuing early retirement and are NOT a male engineer? I'd love to add you to this list! Please leave a comment below. Showcasing diversity in the FIRE community is important. Also, here is a list of 100+ women in the FIRE movement).
How does one join the FIRE movement?
I went to Ecuador for fun and I'm joking about FIRE being a cult.
The truth is – you don't need an invitation to join us.
Most people are either lucky enough to stumble upon the concept of FIRE on the internet somewhere or someone else tells them about it.
If FIRE appeals to you, then you're in.
The best thing about this community is that it is open and welcoming to everyone.
This group is willing to share any information with you to help you achieve your FI goals.
It's not a competitive group at all. It's supportive.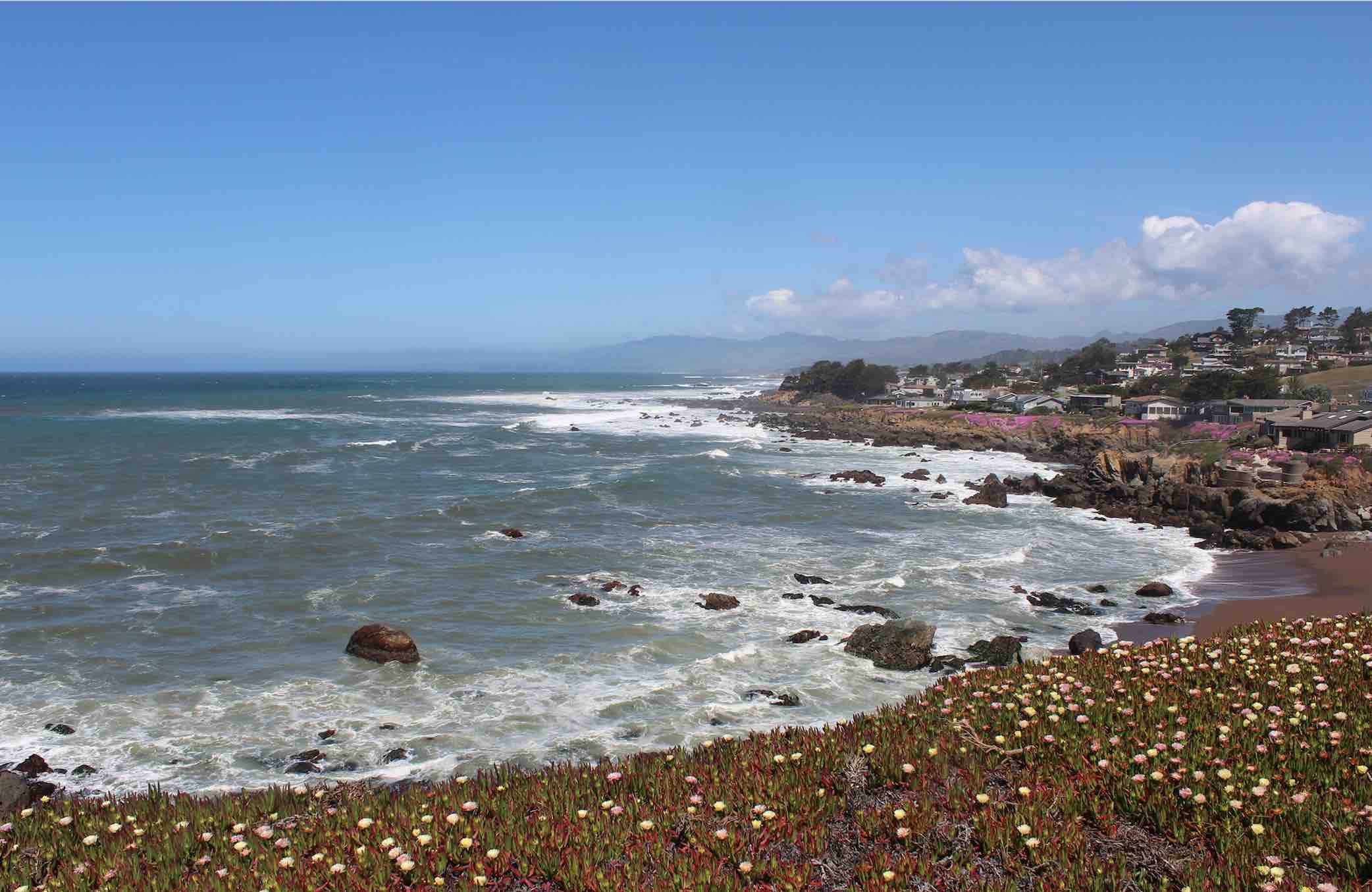 Walk before you run
I received this advice from someone who is early retired and I think it's the most important piece of advice for newbie FIRE-ees.
Don't get ahead of yourself or overwhelmed reading and learning about complicated financial strategies from the beginning.
Start with the basics.
1.  Are you willing to cut your spending and where can you cut it?
I track my spending and my net worth with the free mobile app Personal Capital. Turns out I had a Chipotle problem so I stopped going there. Good timing.
2.  Are you saving as much as you can?
If you need help on this topic, check out my post How to Become a Millionaire the Boring Way that breaks down saving in various retirement and non-retirement accounts.
Or, if you're looking to earn more money by advancing quicker in your career, check out this post.
3.  Can you make more money?
I've changed jobs and negotiated my salary each time in order to increase my income and speed up my timeline to FI. Others have started side hustles and invested in real estate. Figure out a way to create multiple streams of income.
It takes awhile to warm up to the idea of FIRE (no pun intended)
If the concept of FIRE seems nuts, don't worry.
Some lucky people learn about FIRE and are motivated right away.
But for many of us, the process takes a bit longer.
I learned about the concept of FIRE in 2012 but didn't start rapidly pursuing FIRE until 2015.
I thought FIRE was crazy at first and I didn't want to deprive myself of things I enjoy.
If you're reacting to this concept in a negative way, that's extremely normal.
Over time, you might start to warm up to the idea (that could eventually change your life if you act on it).
I know that because I've been there.
Related: Craziest Ways Millennials Are Saving to Retire Early
Learn More with FIRE Drill Podcast
If you want to learn more about financial independence & early retirement, I launched FIRE Drill podcast with a good friend of mine.
We interview inspiring guests about side hustles, real estate, and all other paths they're using to achieve FIRE.
It's pretty entertaining and we have so much fun every episode with our guests.
We interview some pretty amazing members of the FIRE community.
I highly recommend you check it out because these guests are awesome. I have so many ideas just from interviewing them.
What do you think about the FIRE movement? Is this something you would want to pursue?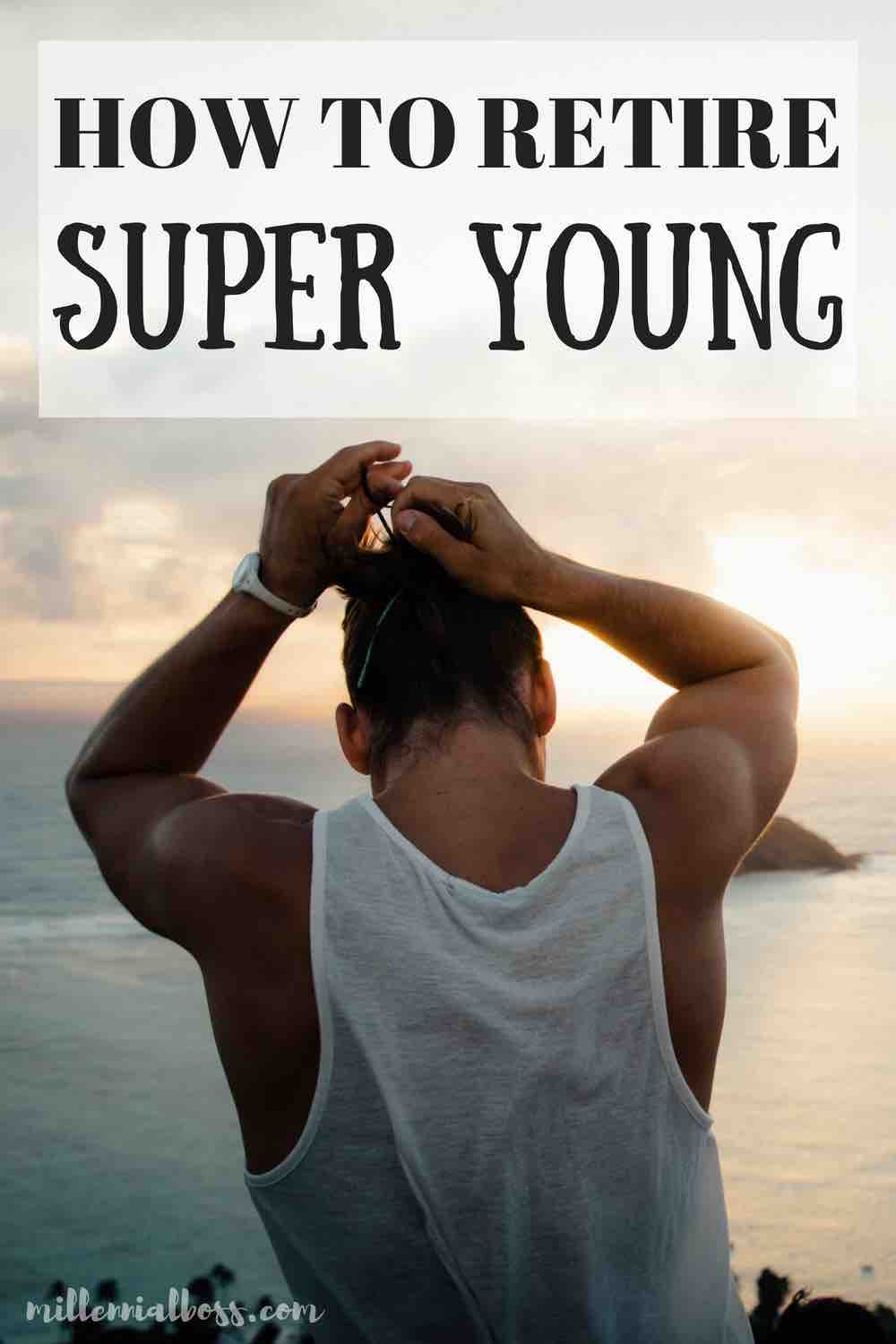 Latest posts by Millennial Boss
(see all)