My husband and I have been shopping for a home in a hot market since September.
This is probably a bad idea.
I've read Rich Dad Poor Dad twice and know that most homes are not investments.
I understand that the market is crazy high right now and a crash could be imminent.
I've also read the work of some of my favorite financial bloggers that strongly advise against home ownership:
That said, I have a few ideas up my sleeve to make this a strategic purchase.
I also learned a ton from buying my first home, and I'm over the emotional 'buy your dream home' thing.
My husband and I are prepared to walk away, and have walked away many times over the past three months, when the numbers didn't make sense.
Our House Search Isn't Going Too Well
Unfortunately, we've done more walking away than actively bidding in the last three months.
We're also exhausted from seeing houses (although Redfin does make viewing them convenient!)
We're officially giving up on our home search in this market.
We're trying a new approach to real estate inspired by an upcoming guest on my podcast, FIRE Drill podcast.
In celebration of the pause in our home search, I did want to share with readers what it's been like the past few months.
Many of you don't live in a high cost of living and/or hot real estate market. You won't believe this circus. 
Enjoy.
List Prices are Insane Right Now..But Offers are Crazier
Here is a listing that I looked at in September. It was "priced low" to attract interest.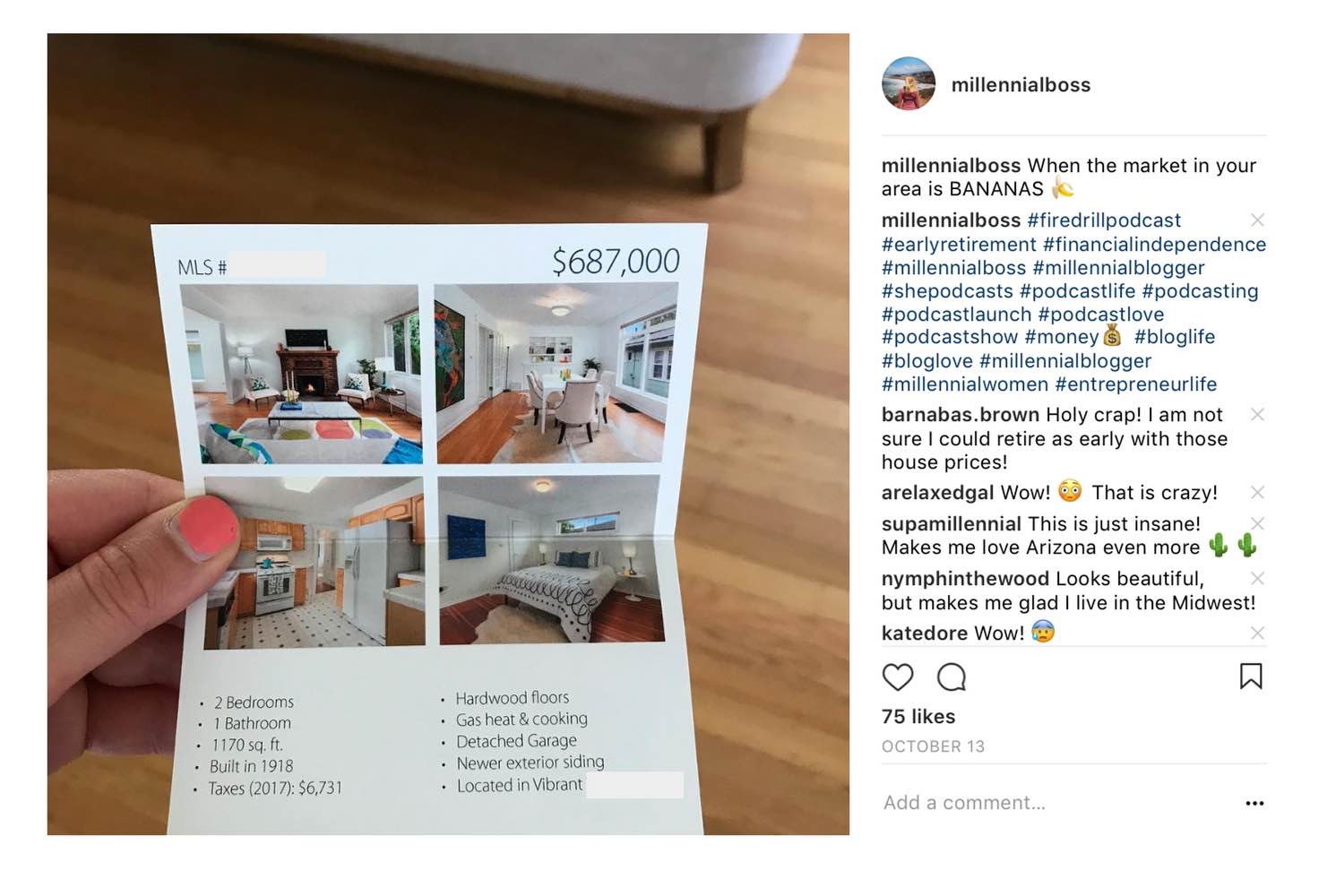 This 2 bed 1 bath home ultimately sold for $760,000.
WOWZA.
That's $73,000 over list price.
The house is in an attractive neighborhood and was livable, but no updates. It was clean and just got a fresh coat of paint. That's pretty much it.
I mention the condition because the sellers in this market don't bother fixing up or even cleaning their house before they put it on the market.
They don't need to.
We've toured houses that smelled like they haven't been cleaned since 1995 and saw later that they sold in the $600,000's.
We put in an offer for this house and didn't get it. Sad face.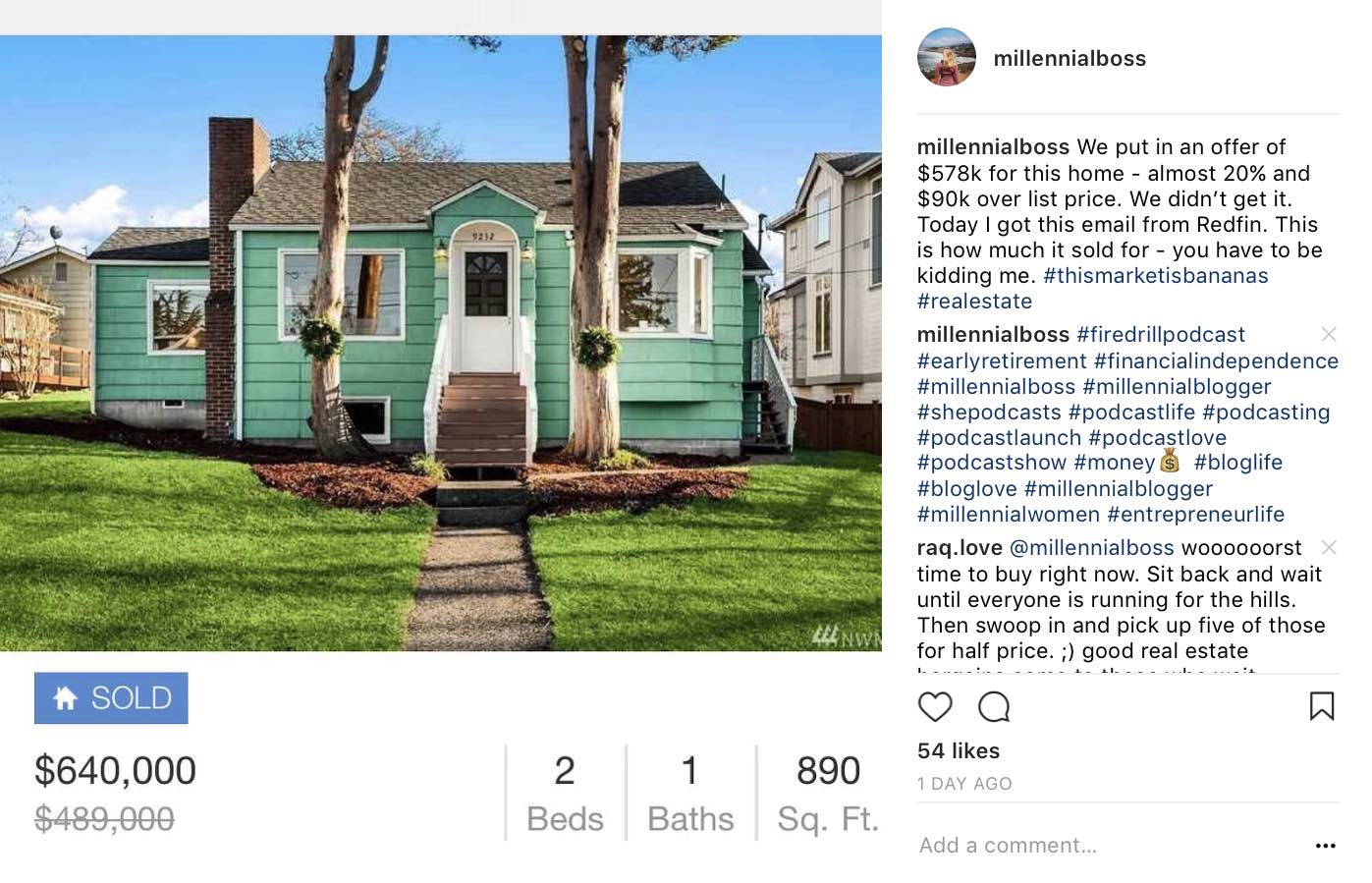 This 2 bed 1 bath bungalow was in a good neighborhood further out from downtown but still close enough.
It listed for $489,000.
The inside had a really weird layout but it had potential. It definitely needed work and there was a water problem in the basement.
The backyard was huge.
We bid $578,000, almost $90,000 over asking price. We didn't get the house.
The house sold for $640,000.
That's 30% over asking price.
I'm not kidding.
Do you follow me on Instagram? Check out my real estate search LIVE via @millennialboss.
Bidding wars, escalation clauses & frenzy are the new "normal"
At first, I was doing this house hunt for research to get a sense of the market – and what I found FREAKED ME OUT.
Bidding wars are happening with every property, people are waiving contingencies left and right, and agents are advising clients to be super aggressive with their offers.
And by advising, I mean encouraging clients to stretch and push higher and higher.
Not pressuring, but strongly advising.
The agents make that line very clear. They're not telling you what to do. You are in control. Are you in control?
Our first agent was very clear with us regarding what it would take to win a home in this market.
She said reassuring things like "don't worry, you'll get a house eventually."
She didn't understand when I said, "I'm not worried. We won't get a house if the numbers don't add up."
Our agent never drew up our first offer
True story – when we first picked a property, our agent at the time actually wouldn't put in our offer because she thought we had no chance of winning, even though we waived inspection, offered over asking, and agreed to release earnest money early.
She didn't want to waste her time hustling with the paperwork since we were close to the offer deadline.
Offer deadlines are usually within a week from when the home goes on the market and we were less than 24 hours out from the deadline – which is admittedly close but probably normal since most people don't put offers in until day-of.
Our agent actually called the lender (without our knowledge) and told her not to rush to get our pre approval in either.
SHE WAS RIGHT in that the house went for way over what we were willing to pay. We would have lost by about $50k.
Should I waive contingencies to win a house in a competitive market?
In a hot market like this one, you have to waive most of these contingencies to win and compete with cash buyers.
Financing contingency
Inspection contingency
Appraisal contingency
Clear title & more
I'm not saying you should waive them.
I'm just saying that people are waiving them to make their offers more attractive.
I get it. Last year, we tried to sell our home and our buyer was unable to get financing at the last minute. I can see why sellers want to pick a more "sure thing" offer. If someone waives financing though and is unable to get it, what happens?
Many people waive the inspection contingency by paying up front
You can get a pre-inspection done before you put in an offer but they can be $400+ in a hot market. That's a gamble when you may not even get the house and you could easily be out thousands of dollars in a few months.
You may be able to split the pre-inspection cost with other buyers by buying their report (the selling agent usually arranges this one).
This arrangement was actually offered to us when we put the offer on the bungalow.
How else can you make your offer more attractive?
In addition to waiving as many contingencies as possible, our agent also advised that we put down a big downpayment, release earnest money early, offer way over asking with escalation clauses of 3-5% of the property value (meaning our offer goes up by those amounts automatically if there is a competing offer up to a max amount), among other things.
What about not working with a buyer's agent?
We thought about not putting our offer in with an agent. Perhaps if we bid the same price as another couple, our offer would be more attractive because the sellers would pay less in commission and make more on the sale, since there is no buyer's agent.
It also feels weird to give a buyer's agent tens of thousands of dollars in this market.
It seems that there is not much the buying agent has to do.
Homes are on the market for less than a week, there is little negotiation between buyers and sellers since the buyers waive everything, all the information is on the internet.
I'm not saying it's not hard work and stressful – I want to know if it's worth tens of thousands of dollars of work?
Please tell me I'm wrong.
Or maybe I should become a buyer's agent on the side? Dead serious.
We ended up using an agent for our offer.
We learned from research that selling agents don't like that arrangement since they were entitled to the full commission in that case from their contract.
They would lose out on tens of thousands of dollars they feel they were entitled to if we try to do something sketchy and don't use a buyer's agent (but is that even sketchy?)
We didn't want to give anyone any more reason not to consider our offer.
We also looked into using an agent in the same office as the listing agent. That definitely would bring about conflicts of interest but I had a suspicion that agents like to keep the commission within the family.
Maybe this doesn't even matter in hot markets like this one.
Real estate is weird.
This is what it takes to "win" a home in an expensive market
Okay, you'll find this interesting.
These agent insights are publicly available on Redfin.
Hear directly from the agents what it takes to win a home in a hot market.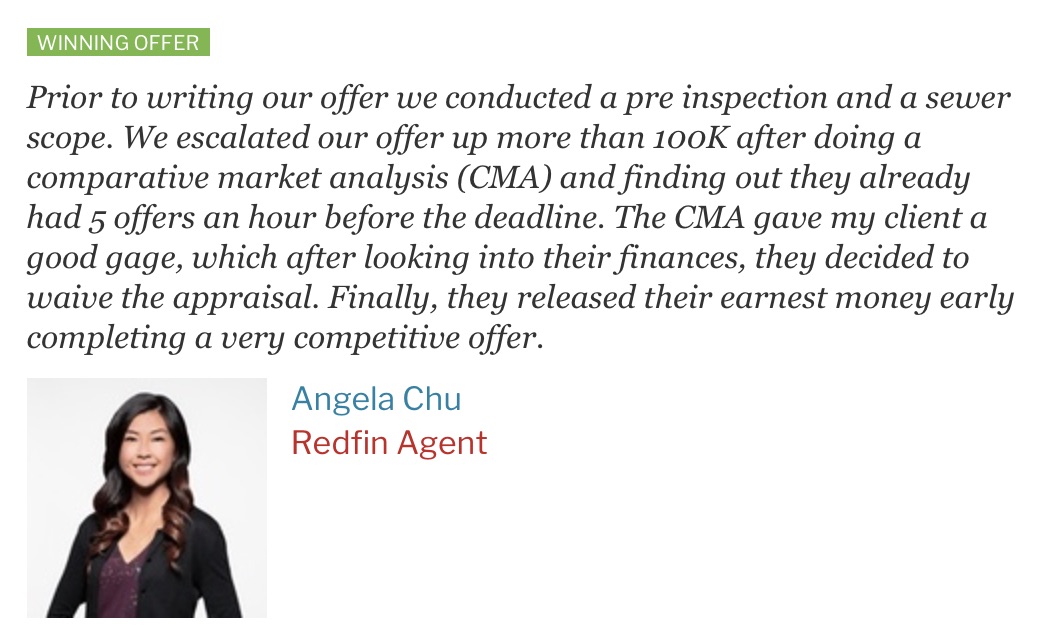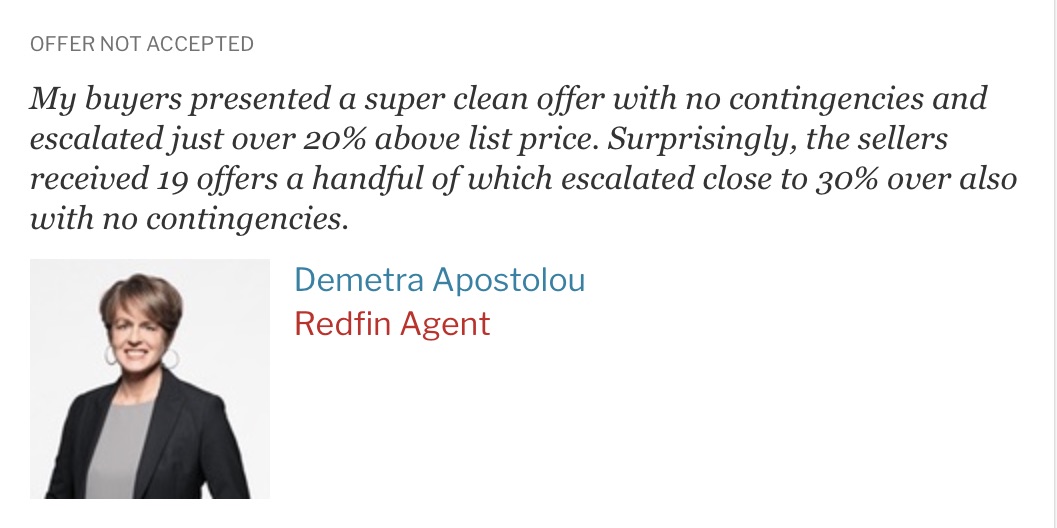 This is what it's like out there in this circus.
Side note – I wonder how much data transparency online is contributing to price escalation?
When a couple reads something like the above on Redfin, what do you think that makes them do? Bid higher? Waive more contingencies?
It'll get worse before it gets better
Our lender told us that the maximum for a conventional loan in our area is going up from ~$595,000 to ~$650,000 in 2018. This is to "address the rising house prices."
Conventional loans are desirable because you can put 5% down and don't cross into jumbo loan territory, which requires a bigger down payment and can be harder to get.
People can now borrow more at 5% down. They'll be increasing their bids, jacking up prices some more.
Fun.
The crazy thing is that these houses can't rent
When I was googling the address of some of these homes, I saw that a few were listed for rent for a few months before they went on the market.
The desired rent was listed in the $2,000's whereas the mortgages would likely be in the high $3,000's, if not more.
They weren't able to rent the homes, but they were able to sell them.
What is going on here?
House flippers are having fun right now
Another fun thing is to see what the houses looked like just a few months ago on Google maps.
Case in point, this house is pending for $595,000.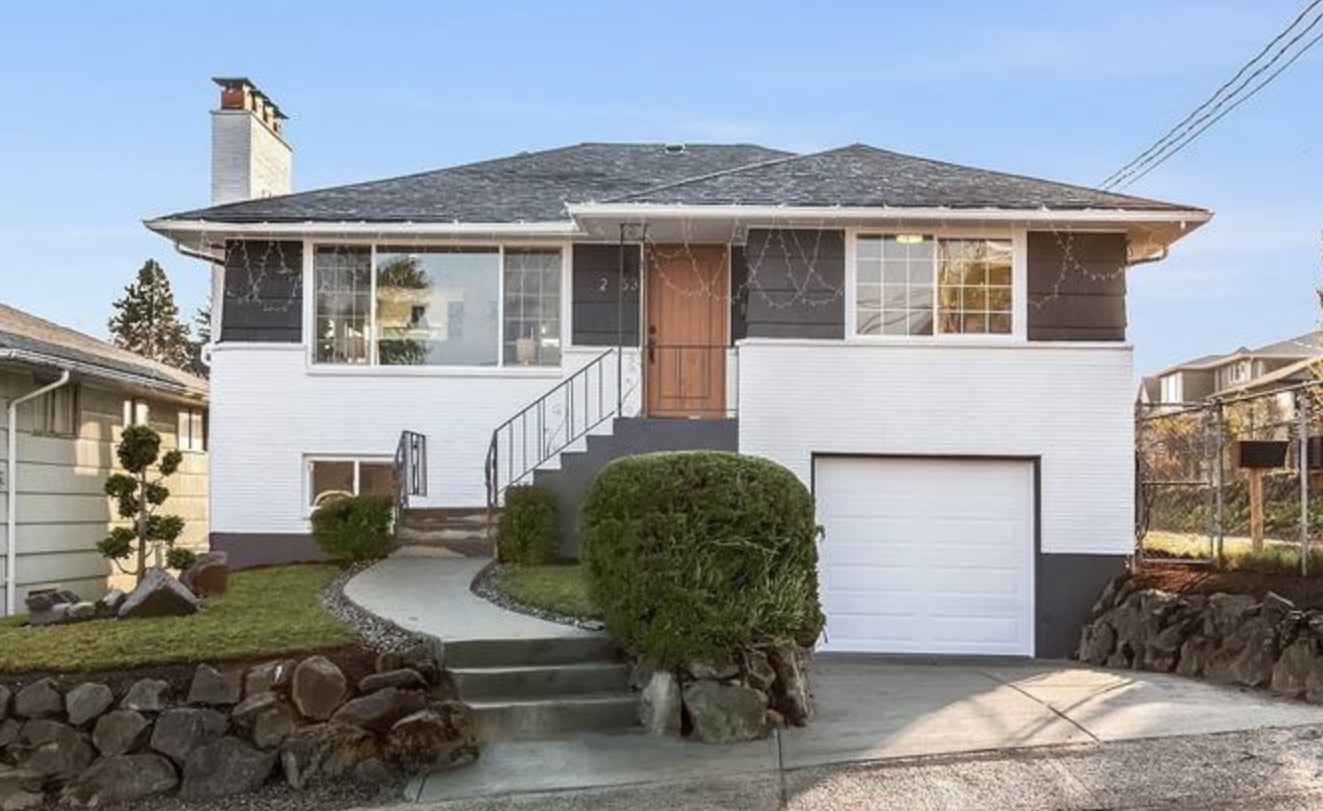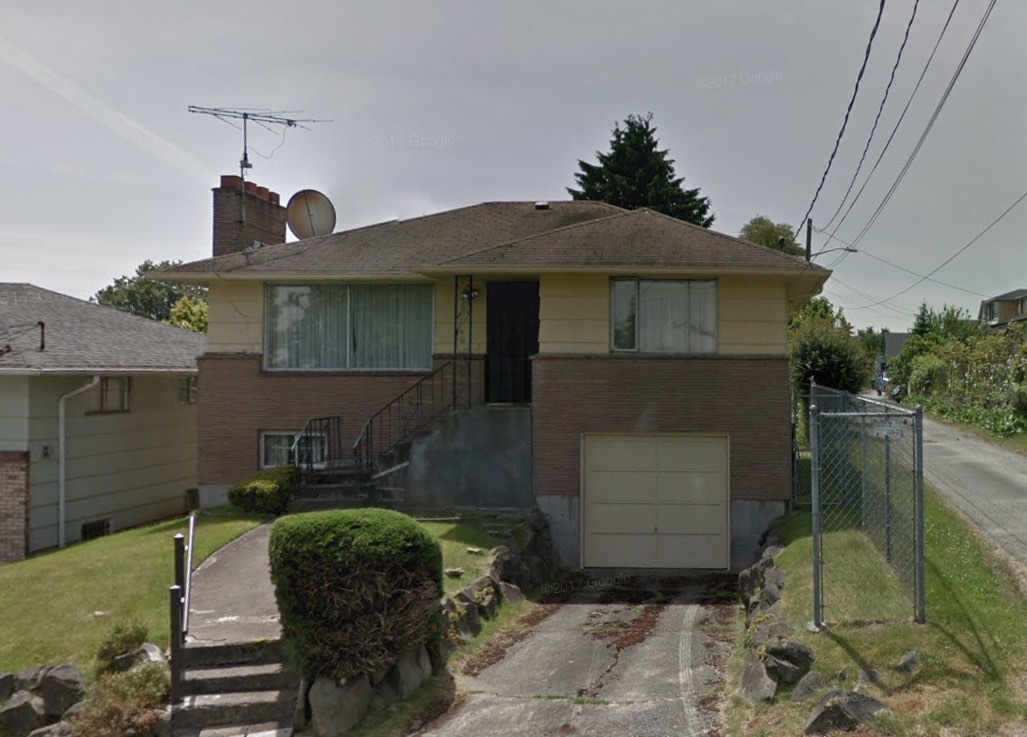 It looked like the above just four months ago. Whoa.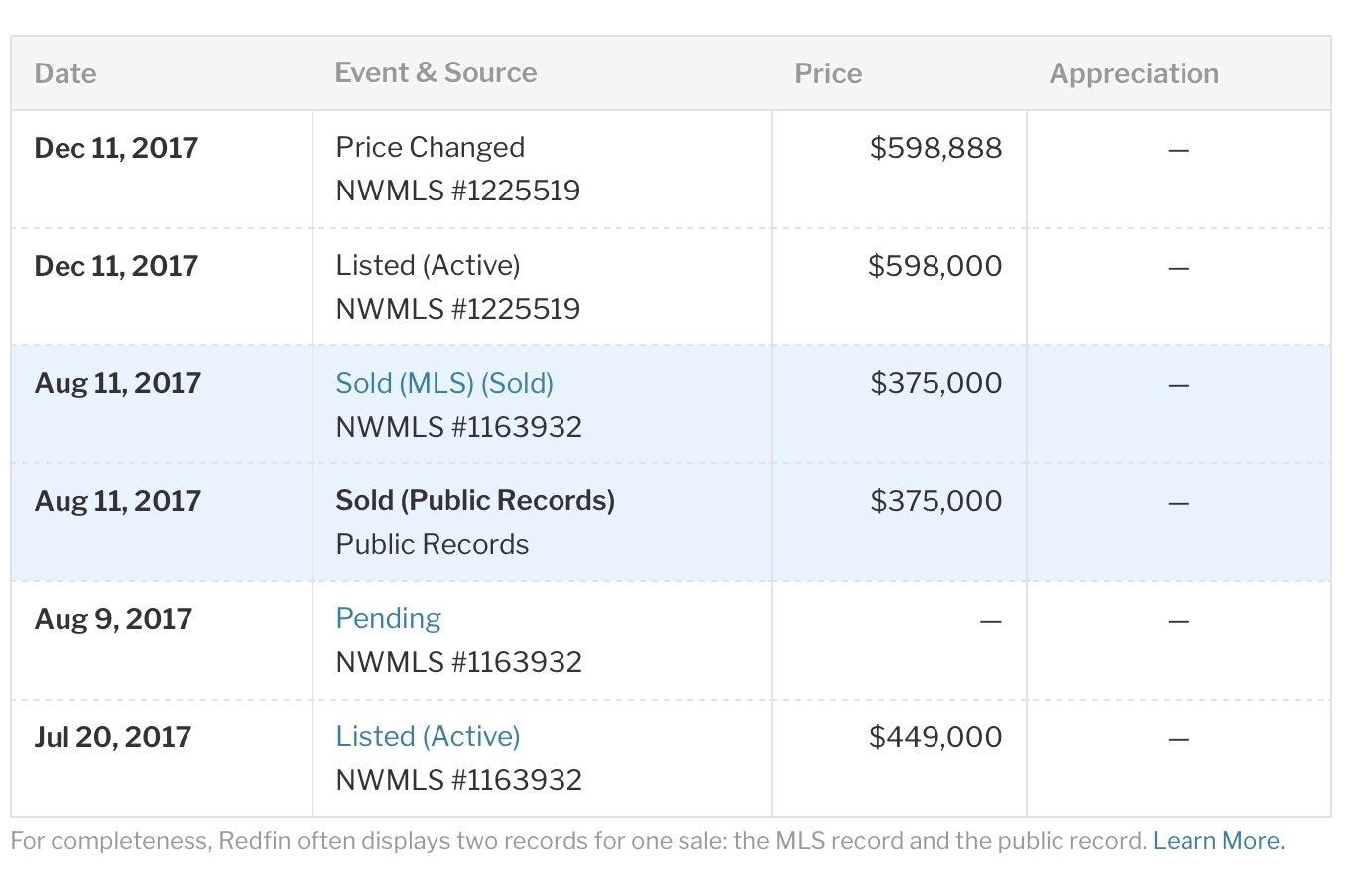 This is what the flipper did to the inside of the house.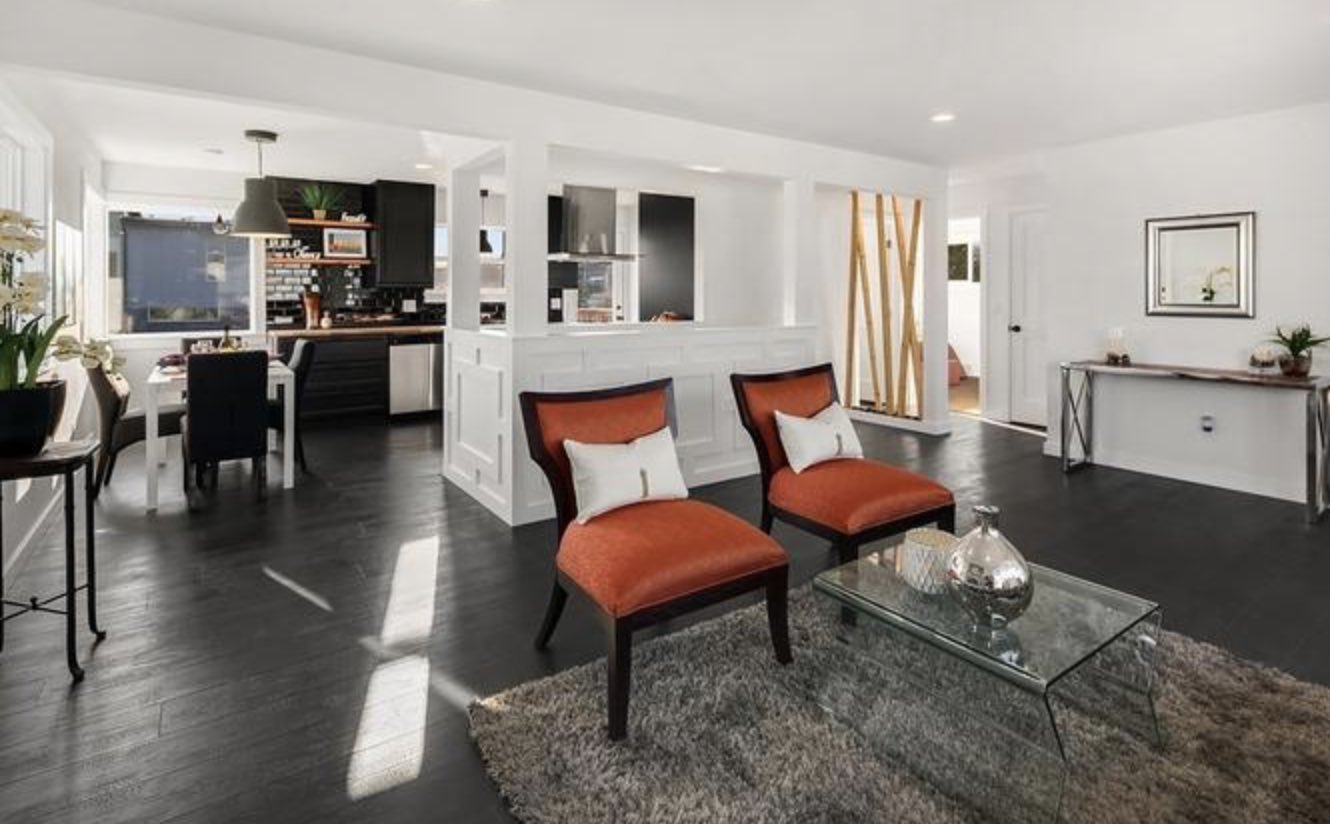 And the outside.
Us millennials buy homes for our dogs according to this study, so this backyard is right up our alley.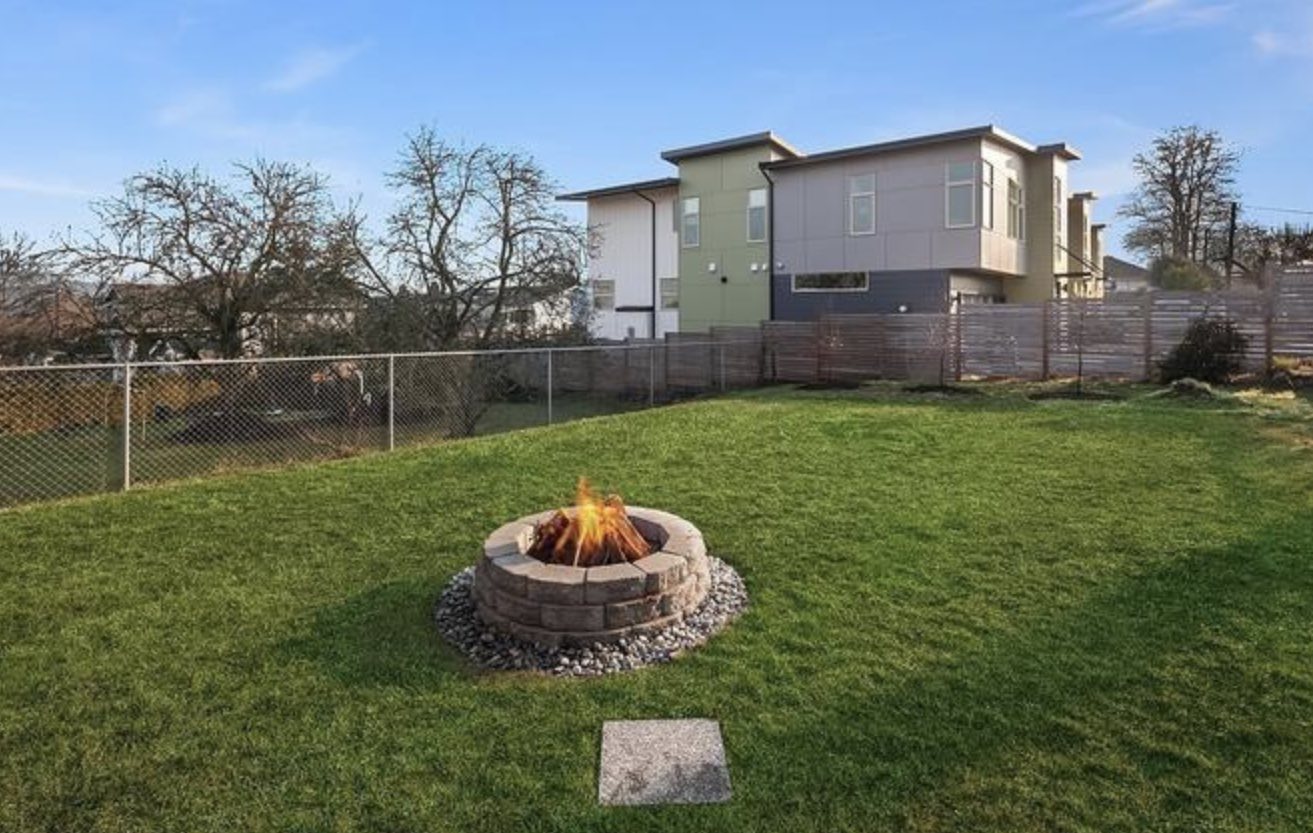 I don't doubt that the flipper did high-quality work but it does make me a little nervous that the house did a complete 180 in just 4 months.
It would be fairly easy to just do some cosmetic changes and make a big profit right now. Buyers wouldn't know the difference and are probably waiving their inspection contingency anyways and don't care.
I've decided that renting is not so bad
I'm currently writing this article in a coffee shop that is one block from my reasonably priced (for a high cost of living area) apartment.
I'm probably saving thousands by renting, and also losing the ability to make thousands in this 'play to win' real estate market.
I'm okay with that though.
I have a new real estate venture that I'm going to dive into next year with the inspiration from a guest on FIRE Drill Podcast.
It only takes thousands in capital to get this one going.
Stay tuned.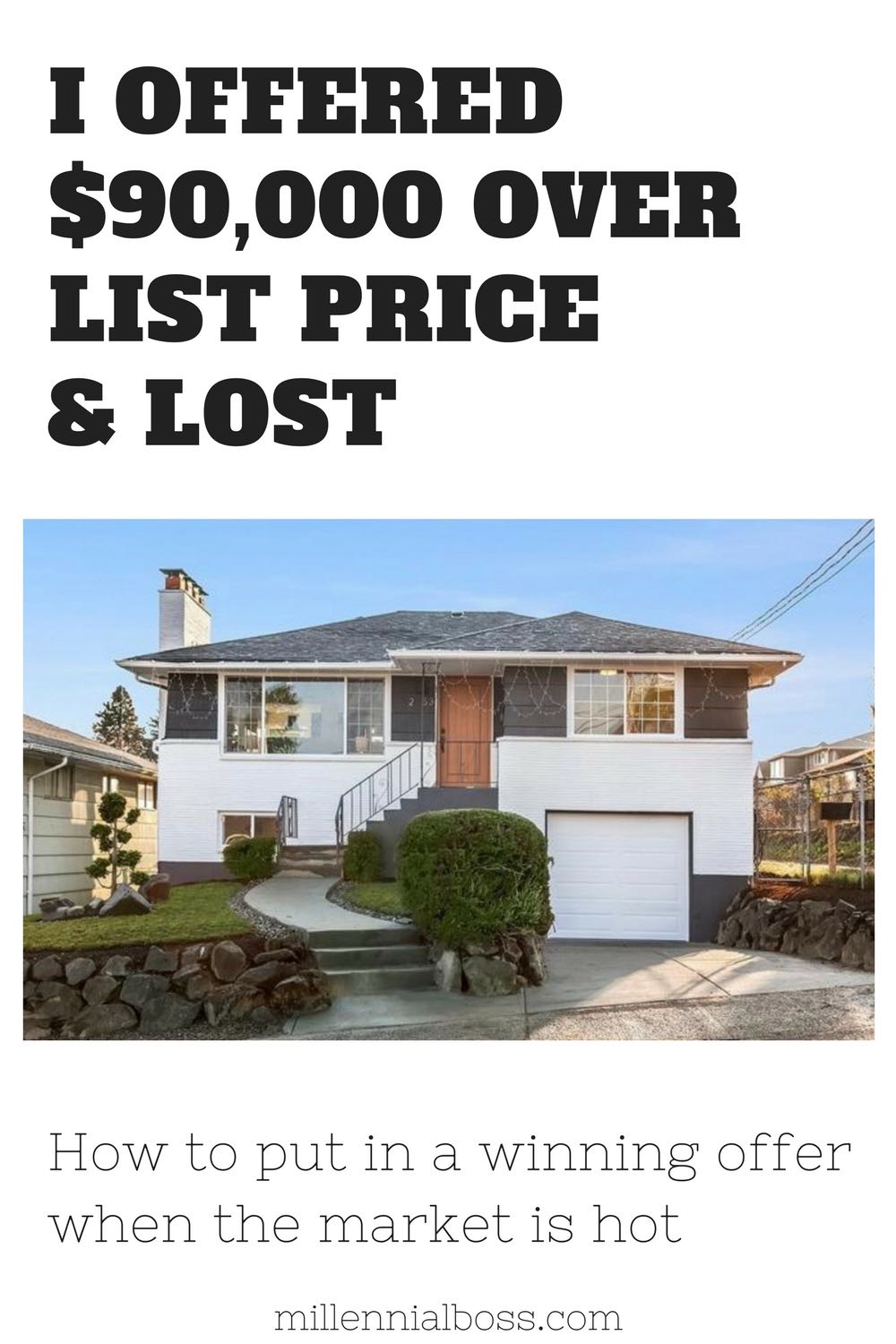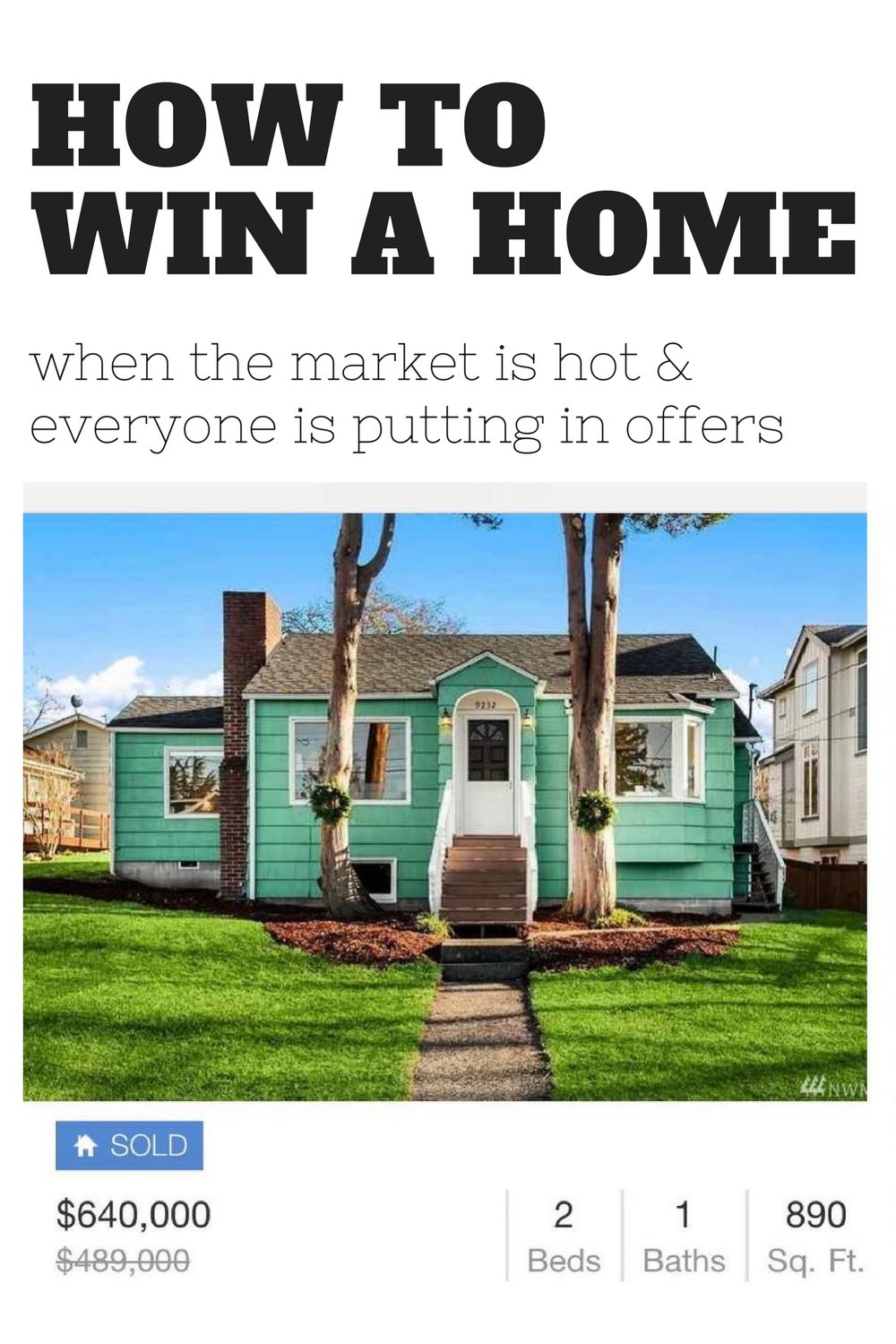 Latest posts by Millennial Boss
(see all)