I'm excited to share this guest post with you from Scott at I Dream of FIRE. He told me about his stepson's incredible side hustle reselling Supreme clothing and I asked him to share the details on Millennial Boss. I LOVE hearing about side hustle ideas and think you'll enjoy this one.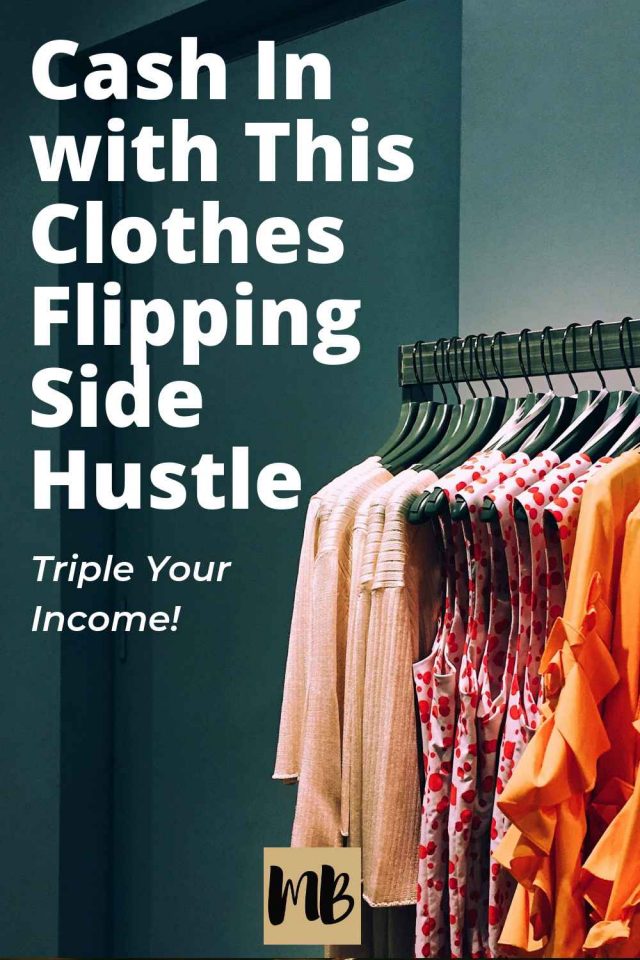 How to Resell Supreme Brand Clothing Online As a Side Hustle
A few years ago, my stepson did something a lot of teenagers do: He bought a $200 pair of sneakers online.
Then he did something awesome that very few teenagers do: He sold them for $600 before they even left the warehouse.
It wasn't the last time he would triple his investment on a high-ticket piece of clothing.
Since 2012 he has been buying and selling low-supply, high-demand clothing, primarily the New York-based Supreme brand. He became interested in the line after seeing several celebrities wearing it — skaters, rappers, rock stars — and went to go buy something from the website.
"Everything on the website was sold out," he told me. "That was a little weird to me. I'd never seen a website where every single thing was sold out before. I checked it every day to see if new stuff showed up. One day there was some new stuff. I bought a hat. That was my first foray into the brand."
Step 1 – Find a clothing company that sells based on scarcity
Supreme's business model is based on scarcity. It releases new items in well-choreographed spurts and intentionally keeps production lower than demand, which feeds the huge hype around each "drop."
A lucky few snag the new hats, T-shirts, jackets, and odds-and-ends like salt shakers and mini baseball bats at retail prices from $30 to several hundred.
The ones who miss out either walk away with nothing or find themselves in bidding wars on the resell market.
"For a majority of pieces, they peak right after it comes out. If an item comes out Thursday morning and you didn't get that piece, Friday morning comes around and you still really want it because you had your heart set on it. The whole season you've been waiting for it to come out. You're willing to spend double what it costs because you've been waiting for it for so long."
Step 2 – Check out the market for used items
Because of the scarcity, much like the antiques market, even used items can command high dollar.
"I realized people were selling their used hats and used shirts for more than they paid for," my stepson said. "Why were people selling the hat I just bought for $40 for $80?"
That led him to the resell game.
"Literally every piece of this brand has so much marketability because of scarcity that everyone always wanted everything. It didn't matter what it was. So then I just started buying hats I didn't like. I'd look at the page after I bought it to see if it sold out within an hour or two, and if it did that meant I made a good decision on it."
Not everything went at a huge markup. Some items he held onto for six months with the idea of selling them for big money after the inventory dried up. It turns out a lot of the rabid hype died out, too, and he ended up selling those items for a $10 or $20 profit instead of $100.
Step 3 – Look for limited-edition collaborations with other brands
What really draws big profits are Supreme's collaborations with other brands or artists, such as The North Face or Stone Island. These limited-edition pieces feature the Supreme branding on another brand's products, and they capture the interest of both sides' collectors.
"Buyers want a high-quality North Face jacket, but they want the flamboyant Supreme branding on it," my stepson said. "So an already expensive $350 North Face jacket is going to be selling for $900 a week or two later just because people know they're getting a quality product with North Face, and getting the branding with Supreme pushes it over the edge."
A Supreme collaboration with Nike first got him into the shoe game. Everyone on the forums was talking about the Supreme Nike Air Force 1 High. That's the pair he bought for $200 and sold for $600 the same day.
Step 4 – Find products with the "cool" factor and unique features
"I realized if this shoe was selling for a lot, I'm sure Nike also does a lot of other collabs with other hyped brands. I didn't really know what those brands were at the time. The biggest thing that helped me was actually becoming interested in it for myself. I would buy the cool Jordans that I liked and see what everyone else was finding cool. If I found it cool myself, I would buy it and sell it."
"I realized a lot of people like shoes I thought were really ugly. But because they had some really unique feature — they were made out of different leather or a color you couldn't buy in stores, just things that made certain products vastly unique from others — those were the most hyped and rare. So it was based around doing research in the communities I was already frequenting because I wanted them. It was reading between the lines and seeing what was popular with others."
Step 5 – Increase the demand for the product yourself on forums
Marketing your items is another key aspect. Sure, you can just post an item for sale and hope for the best. Or, you can build more interest in an item before you sell it. One way to get people interested in an item is to first make a "looking for" post. Maybe you have a rare item, so you make a post saying does anyone have this, I really want to buy one.
Hopefully people will find it interesting, because you've uncovered some older piece that many people haven't seen before. That interest seeds demand. Later, you make a post showing you got the item. Whether you bought it right then or you've had it for years, no one knows. But now they know it exists and it's rare. Then once you've built that hype you can sell it, and you've pushed up the market because now there are more people looking for it than there would have been before.
How do you buy a scarce product that sells out in minutes?
As the Supreme brand has grown, getting products has become more difficult. It's not uncommon for certain styles of an item to be sold out minutes after a drop.
My stepson lays out the process:
"On a typical Supreme drop, you'll get on the website in the morning, right at 11 a.m. Eastern, and you have to pick your item, pick your size, fill out your shipping info and your credit card info, tick a little box that says you agree to the terms and conditions. Generally, you need to have that done in 5 to 6 seconds if you want a shot at getting a shirt. 
"So that means you have to know the layout of the website, how it's going to change when the new items come out. You have to have all your info saved so you can really quickly paste or autofill everything. You even need to know the order of the colors of the shirt. So, if a shirt comes out in 4 or 5 colors and you want black and black is the third choice, you need to do all those motions in 5 to 6 seconds in order to have a chance to get it."
It's so competitive that people are using bots to automate purchasing
The resell market is so cutthroat that some resellers will use bots, or automated programs, to speed up the online ordering.
"What bots do is they automate that whole process, and you can get that shirt in 1 second or 2 seconds. I definitely understand the appeal, but Supreme does do their best to cut down on bot usage. If it's 5 to 6 seconds, I can buy a shirt in 5 to 6 seconds. It's taken me a lot of practice to get there, but it's still possible for me to do. But there's no way I'm going to beat a bot at any time.
"I think the game is going to become more filled with bots as people realize that they need to use them to even get the items they want. I'm somewhat in favor of bots for reselling purposes to be able to get multiple items you wouldn't otherwise get, but it's taking away from kids who just want to buy a shirt."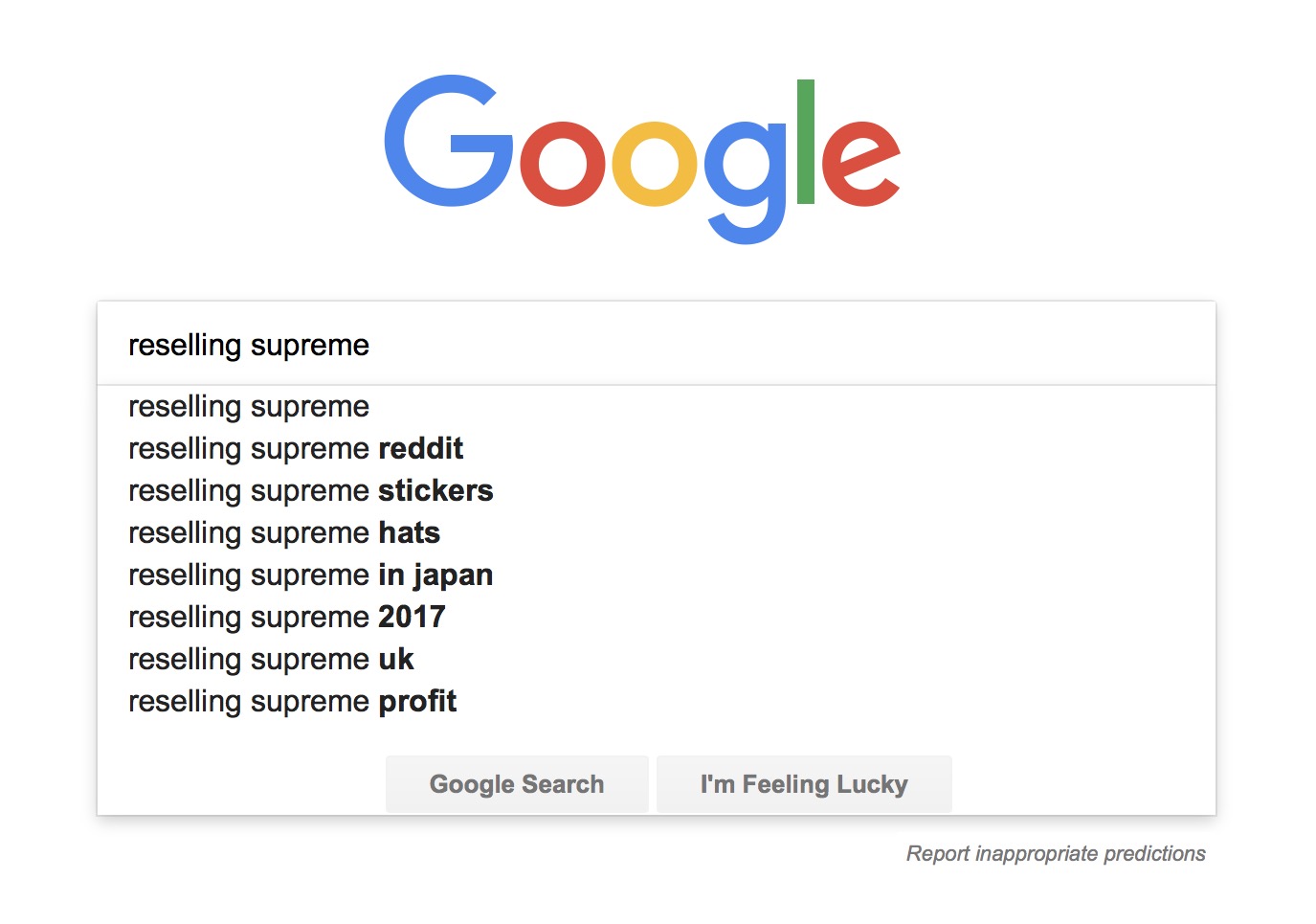 Resell Supreme clothing because you love it first, profit second
For now, he still enjoys being a fan and consumer of the Supreme brand, and the reselling is a way to make a little cash on the side while spending so much time interacting with other fans.
"It's hard to quantify the profitability of what I do because I do it because I like it. I'm in these communities because I like to talk about these things," he said.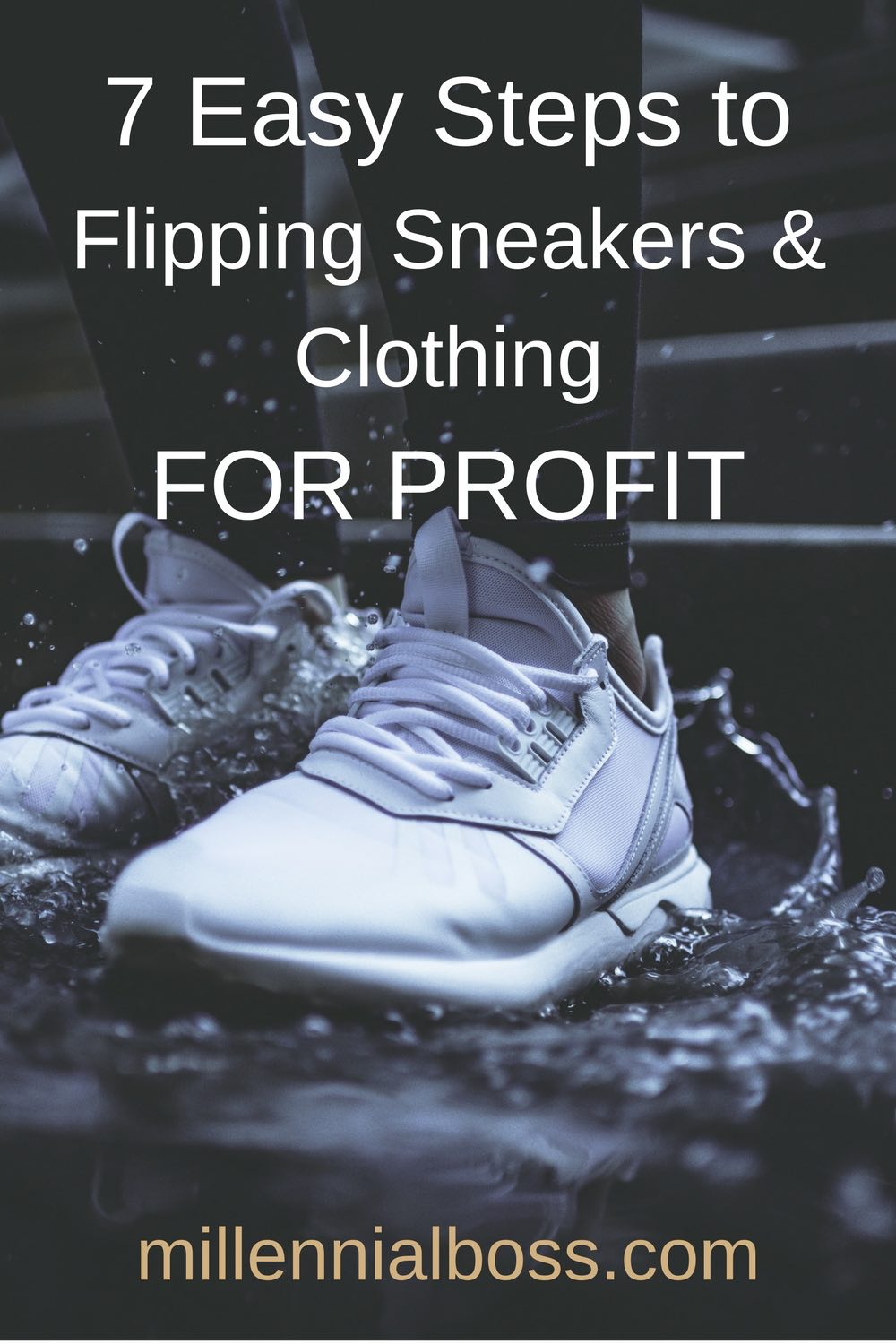 How to get started reselling clothing online
If someone else is interested in picking up the same hobby, there are communities for every type of clothing, every type of brand, every type of shoe. My stepson recommends they get in these niche communities and see what people are enjoying and talking about a lot. Keep up to date with official brand statements and leaks and rumors. Keep a tab on what is going to come out or what has been spotted on celebrities and might go up in value soon.
"It's really entwining yourself, getting deep into the community to know which models sell well and which models don't come out as often, so they already have some extra value on them."
Where there's interest, he said, there's money.
"If everyone's talking about it, I know they're going to pay for it."
Tips for a reselling side hustle
Scarcity drives pricing. If people can buy it easily, there's no value from a resale standpoint.
Choose a product or market you enjoy. You need to be a part of the community to do market research and sell your products. If you don't like what you're buying and selling yourself, it makes it much more difficult to make a profit.
Look at what everyone is clamoring for and buy that. If you're in it for reselling, don't just buy the things you like yourself. Follow the market.
Pay attention to celebrities. If you're in a fashion or luxury market, celebrities being photographed with certain products can drive up the demand for that item.
Ride the hype wave. A hot product now may not be hot in six months. It's better to make a guaranteed doubling of your money today than sit on inventory past its prime because you thought it would keep going up in value. (Think Beanie Babies.)
Be smart about your marketing. Analyze ads for items that sell high to see what might have brought that better price. Is it the item itself, the description, or guerrilla marketing the seller did in forums before the sale?
Always be looking. Do a daily search for hot items going for a discount and snatch them up yourself.
Inspiration to Resell Supreme from Reseller OG Ma
If you need any additional inspiration to get started selling cult clothing like Supreme, check out this video below of OG Ma, one of the first people to realize that you could actually make a ton of money selling brands like Supreme on resale markets.
OG Ma had so much success that she even opened her own shop in New York City's Chinatown, which has become the go-to place for all things Supreme.
About I Dream of FIRE
I Dream of FIRE is written by a late 30's married father of two college-age stepsons and a 5-year-old daughter. With one foot in each end of parenthood, the Dreamer in Chief explores the financial realities and challenges of seeking financial independence with kids at either end of the spectrum. Some of his popular posts include The Highly Effective Money Management Matrix, Coming to terms with all the debt I never thought we had, and The I Dream of FIRE money map.
Have you ever considered a side hustle like reselling Supreme clothing? We'd love to hear about it below.

Latest posts by Millennial Boss
(see all)