Kara from Bravely shares her story on becoming an entrepreneur in this week's Feature Friday.
You may have heard of her before, as she's been doing some really cool things and has been featured on Rockstar Finance, LearnVest, and Elite Daily (just to name a few).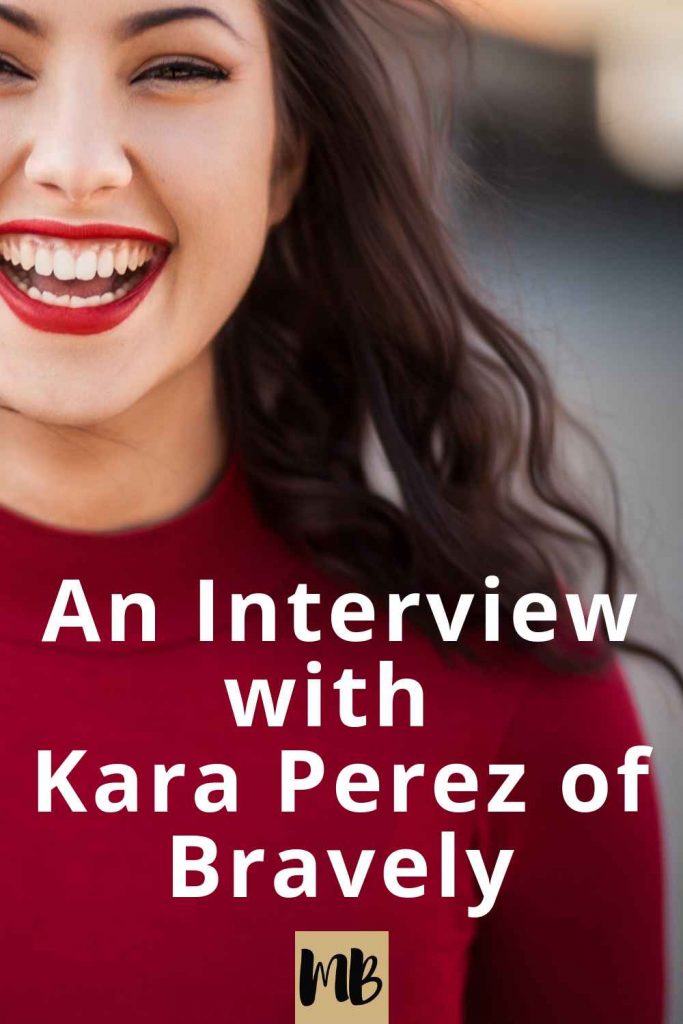 What is your business? 
I founded Bravely, a company that connects women and money. We do financial literacy events in Austin, TX and have a curated community online that focuses on learning how to use money as a tool.
What did you do before you started your own business? If you are still employed full-time, please share a little bit about what you do in your day job.
I worked part-time as a Development Director, part-time as a freelance writer, and part-time as a caterer. I still freelance to pay the majority of my bills.
Who were some influencers in your decision to be an entrepreneur? 
On a large scale perspective, Oprah has been a huge influence. Her backstory is truly incredible, and she has used her business platform in a lot of ways that I admire.
On a smaller scale, so many people in the blog world! I follow so many bloggers, personal finance and otherwise, and they have been able to turn their blogs into businesses, or simply non-monetized but thriving communities. I wanted to do that.
I was also inspired by a group local to Austin called BossbabesATX. They host a variety of networking and education events for self-identified women and I really resonated with their message.
How did you prepare to take the leap both financially and in your business? Please reference what you saved, if you learned new skills, if you moved, etc.
I sold my old blog to get start-up capital for my new website.
I networked like a madwoman for months beforehand, meeting people in the small business space in Austin.
I planned out an editorial calendar for the website, and selected topics that I wanted to focus live events around.
I lived very frugally so that I could redirect some more money (besides the blog sale) into my start-up fund.
I designed my own website using a template and set up a new email list, Instagram, Twitter, and Facebook page.
If you quit your job, were you already making money on the side before you decided to quit your job? Tell us about that. If you are still working full-time, what would make you leave your job?
I've never held a traditional full-time job. I was able to start Bravely because my schedule was flexible, it was a low-cost endeavor, and I wasn't walking away from a high-paying job with wonderful benefits.
It was more just fitting Bravely into my existing life. I would like to do Bravely 100% of the time, but it's not entirely profitable yet.
Related: 35 Bloggers Making $1,000 to $300,000 Per Month
Who else works on your business with you? Did you hire anyone to help? When did you decide to bring that person on and how did you find them?
Just me! I have no employees as of yet.
I did hire a freelance Pinterest person for one month to help get my page up and running. Outside of that, it's all me.
Can you share any financial details about your business?
Sure. I started with $3,300 in cash; no grants, no partners, no loans.
The start-up costs were very low. I already had website hosting and a following from my old blog.
I purchased a new domain name for $11. Offline, I held my first event in January and got cupcakes and wine donated to it. I paid a photographer $160 to set up a photobooth and to walk around and take photos.
What was your worst day so far as an entrepreneur and what was your best day? What happened on those days?
My best day was my first event in January. I moderated a panel of local female business owners, and it went really well. I love public speaking, and the event sold out (It was free).
My worst days come when I feel overwhelmed and alone. I work from home and, sometimes, it's very isolating.
Being a one-woman show also means everything falls to me. It can be a lot to deal with, but I try and remember the awful jobs I worked to get to where I am today.
Related: 100 Easy Ways to Make Money Working From Home
What is one small "trick" or piece of advice that you have learned about reaching customers or making sales? Please be specific and provide something actionable for us.
Be consistent with messaging and say the same thing a LOT!
People need to hear your pitch 10x before they buy it. Don't be afraid to repeat yourself!
Give us two truths and a lie about yourself, so we can get to know you better!

I have a dog
My favorite color is green
I've been to Australia
Related: 25 Quotes for Lady Entrepreneurs and Badass Women
Thanks to Kara for sharing her inspirational, entrepreneurial story! If you want to see more of Kara, she has provided her profile links below:
If you would like to share your story, click on the 'Get Featured' page to learn how.