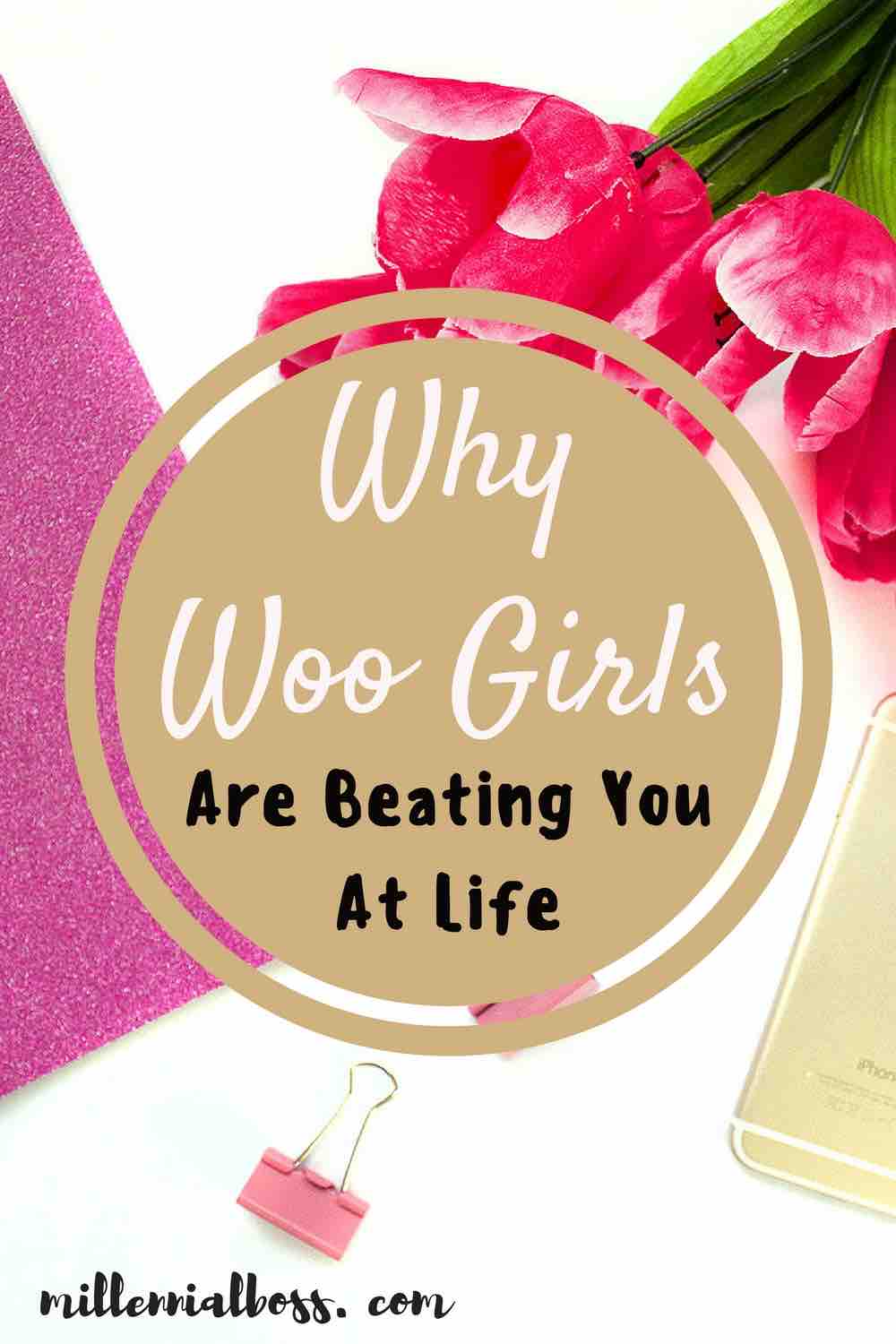 Hopefully the below post sparks great discussion and does not offend.
What is a woo girl?
For those of you who are not die-hard How I Met Your Mother fans, a woo-girl is a type of girl who lets out an enthusiastic "woooo!" sound.
A woo girl gets super excited about even the most mundane situations and is often friends with other girls who partake in the woo-ing.
Ted Mosby, the main character in How I Met Your Mother, offers the following explanation of woo girls.
Ted: What is Woo? Let me explain. Woo is a kind of a young woman, who, like the cuckoo and the nightingale, takes its name from its singular it produces. Also, a Woo can be triggered in different ways. On one particular song on the jukebox…

Girl: My God, this song is my story too.

Friends: Wooo!

Ted:… to a cheap shooter. On a ride on a mechanical bull… up, everything and anything.

Girl: Oh my God, I was afraid of not having fed the cat, then I remembered that I had done it.

Friends: Wooo!
I am not a woo girl and never have been. In fact, I used to judge woo girls for their woo-ing.
I wondered how they could be that excited all the time?
It seemed fake and attention-seeking to me. I didn't understand it.
Unfortunately, every sports team, office, or class I've been part of has had a woo girl and people LOVED them. They were always the popular girls.
Coaches, teachers, even my peers seemed to recognize them more.
There I was quietly doing my thing and I was getting overshadowed by a woo girl who wasn't trying nearly as hard but was making more of a splash.
I was not impressed.
What does being loud and funny have to do with playing sports, doing well in school, or successful in the office?
Turns out, everything.
Why the Woo Girls are Winning at Life
I spent so many years jealous of these types of girls without stepping back and evaluating 'why' what they were doing was working.
I watched them get recognition after recognition that I wanted on the sports field, in the classroom, and in the office.
I started to feel bitter, jealous, and resentful of their success.
Finally, I figured out what they had and I didn't…and it changed my life.
It put me on a career rocket ship.
There are three important psychological principles that woo girls understand and the rest of us don't.
1.  Woo girls are more expressive and people like that.
The first psychological principle woo girls understand is that enthusiastic expression can positively influence those around you.
This is especially true for girls.
Girls benefit from being expressive.
Girls are expected to smile and be more expressive than boys.
The article, The Science Behind Smiles, summarizes this well:
"Now women, even when they are not feeling much, are strongly encouraged to look and sound as though they are. Spend some time around young teenage girls and you hear a lot of, "Ooh! Oh, that's wonderful! Love it! That's fabulous! Fabulous!" Women who are not very expressive are regarded with some suspicion. They seem cold, withholding, depressed. Acquiring the rules of how expressive one should be with their face is a very socialized process."
Expressivity does not come naturally to me. I don't use a slew of emoticons when I'm texting. I don't squeal and get too excited about things.
I especially try to keep a neutral disposition at work. I'm often the youngest person in the room and don't want to get labeled immature or unready for the responsibility I've been given.
Unfortunately, my personality is a disadvantage.
I now smile for $$.
A few years ago, I had a meeting with a new group of people, all women from a different office. I was 100% business going into the meeting and while I was not rude, I wasn't overly excited, happy, etc.
A few days after the meeting, my boss called me in to his office and said that the women told him they didn't like me and they found me intimidating. Even some of the men that I met in the other office joked to him that I was "all business."
He said in some ways it was a good thing. They were impressed by me, did not question my knowledge or competence, but they didn't necessarily like me.
I was confused – why does it matter if they like me?
He explained that sometimes to get ahead, you can't just be competent, you have to be liked too. Women have it harder than men in this regard.
He suggested that I become a bit friendlier.
After spending a few seconds thinking in my head how unfair this was, I accepted it. I needed to be more outgoing.
I put plants and pictures on my desk to start conversations. I started walking around the office more often and asking people how their days were going, showing tons of excitement when talking about their weekends and their personal lives.
I smiled a lot more. I called the women in the other office to chat about their weddings, and engagements, and kids more frequently and with ten times more enthusiasm than usual.
It started working! The women were responding back to me. They sent me an engagement card when I got engaged. They IM'd me during the day. We became friends!
It worked on men too. They seemed to react positively to my extra cheerful demeanor.
Was I being fake at first? Yes. Did I hate it? No, I actually started to like the interaction.
To my surprise, it benefited me professionally too through increasing responsibility at work, opportunities for promotion, big raises, etc.
My boss commented in my yearly review that I had grown the most over the year and that I was now liked across both offices.
I think my new outgoing personality contributed to that success.
Sexist or not, it works.
While I'm never going to be a woo girl, I can get a bit more excited about things, add a few extra exclamation points to my texts, maybe throw in a party hat emoji if I'm getting really crazy.
People react positively to the extra expression.
Some people may find this entire situation sexist, and maybe it is, but my career motto is "don't hate the player, hate the game."
If this approach works, then I'm going to take it.
Related Post: Ladies, Don't Order Sandwiches For Your Coworkers
2.  A flashy personality makes a positive impression on others.
The second principle woo girls understand is that people love flashy personalities.
The response they get from other people when they show their flashiness only makes them want to be flashier!
Some of us may label this attention-seeking behavior as fake but it turns out psychologically, we all secretly love it.
This is why the popular kids are popular.
A 2010 study, published in the Journal of Personality and Social Psychology, evaluated the link between popularity and narcissism.
In the study, college freshman met for the first time and took turns introducing themselves to each other in a round-robin fashion.
After they introduced themselves, the other students privately rated them on how likable they were and how much they wanted to get to know them. This rating assessed popularity.
Each student later took a survey that evaluated them for narcissism.
The study findings were fascinating. People liked the narcissists more!
Surprisingly, students that scored high in popularity ALSO scored high in narcissism.
The introductions were videotaped and researchers found that popular students had a flashier appearance, used more confident body language, were more expressive, and were funnier than the other students.
Narcissists tended to exhibit these four behaviors more and thus were more popular.
"Narcissists were more popular because they had a more neat and flashy appearance, a more charming facial expression, more self-assured body movements and…more humorous verbal expressions, all of which had a positive impact on their peers."
Turns out that people like confident, flashy, funny people, especially at first introduction. Who knew? 😉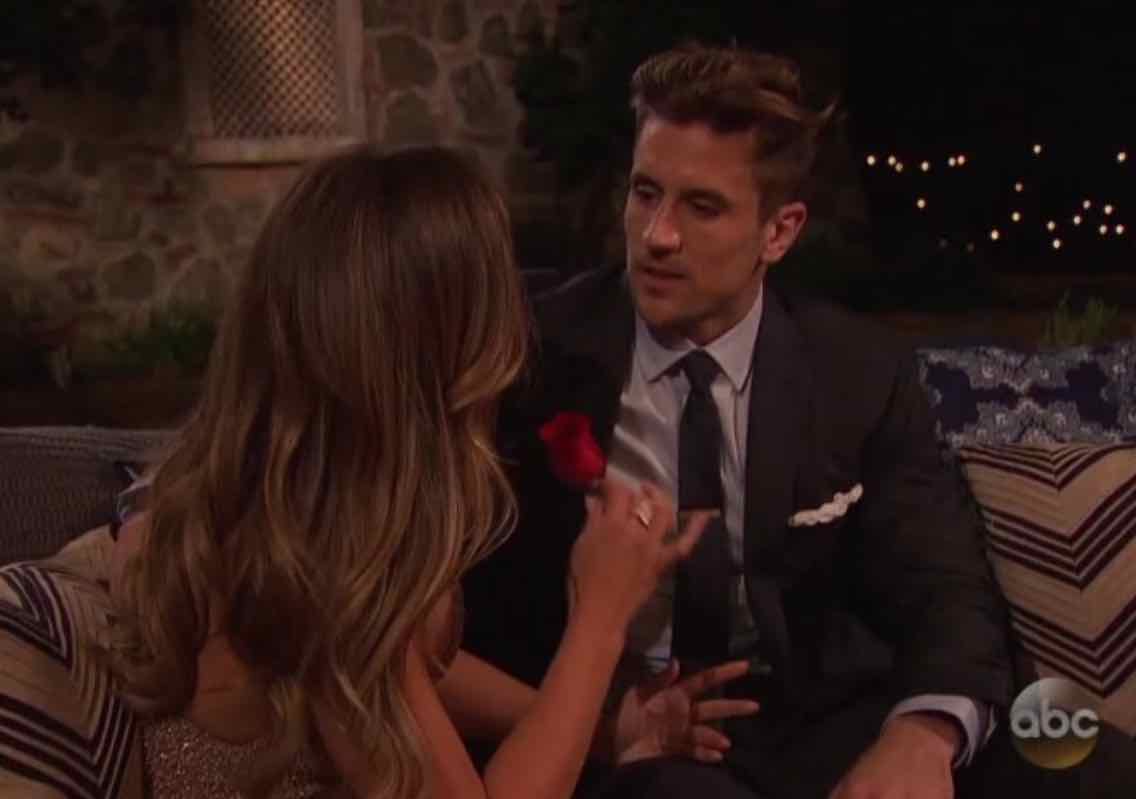 Cool.. So narcissists are more popular. What do I do with that?
I'm not advocating that we all become woo girls or even that all woo girls are narcissists.
I'm just saying that woo girls have behaviors and body language that allow them to make great first impressions and that elicit positive responses in other people.
If we all turned our energy up a notch, smiled a bit more and let out a few 'woos,' we may see a positive impact in the people around us.
(Girls with RBF I feel you.. giving off a charming facial expression is going to take more work!)
3.  Popular girls communicate differently and people like it.
The third psychological principle that woo girls understand is how language choices influence others.
Popular girls boss people around more and people respond well to that.
Another study looked at verbal communication between pairs of popular and unpopular children when performing an interactive task.
They found that popular children, particularly popular girls, asked more questions, elaborated, and provided more directives (telling their partners what to do) than their unpopular peers.
They were also better able to successfully influence their partners to complete the task.
That sounds a bit bossy to me, right? Who wants to be bossed around? (Rellaxxx, Sheryl).
When popular and unpopular children were paired together to perform the task, unpopular girls received a boost from working with a more popular girl.
Unpopular boys not only received a boost from working with a more popular partner but they also seemed happier. They smiled more often and looked at their partners for longer when paired with a more popular boy.
Say what?
People like being around popular people and get more stuff done when they're around them? Ugh..
It's time to start asking more questions, providing more detail, and telling people what to do. Actually, I have no problem with that last one! #girlboss
This trend of popular girls communicating differently is seen not only in what popular girls say but how they say it.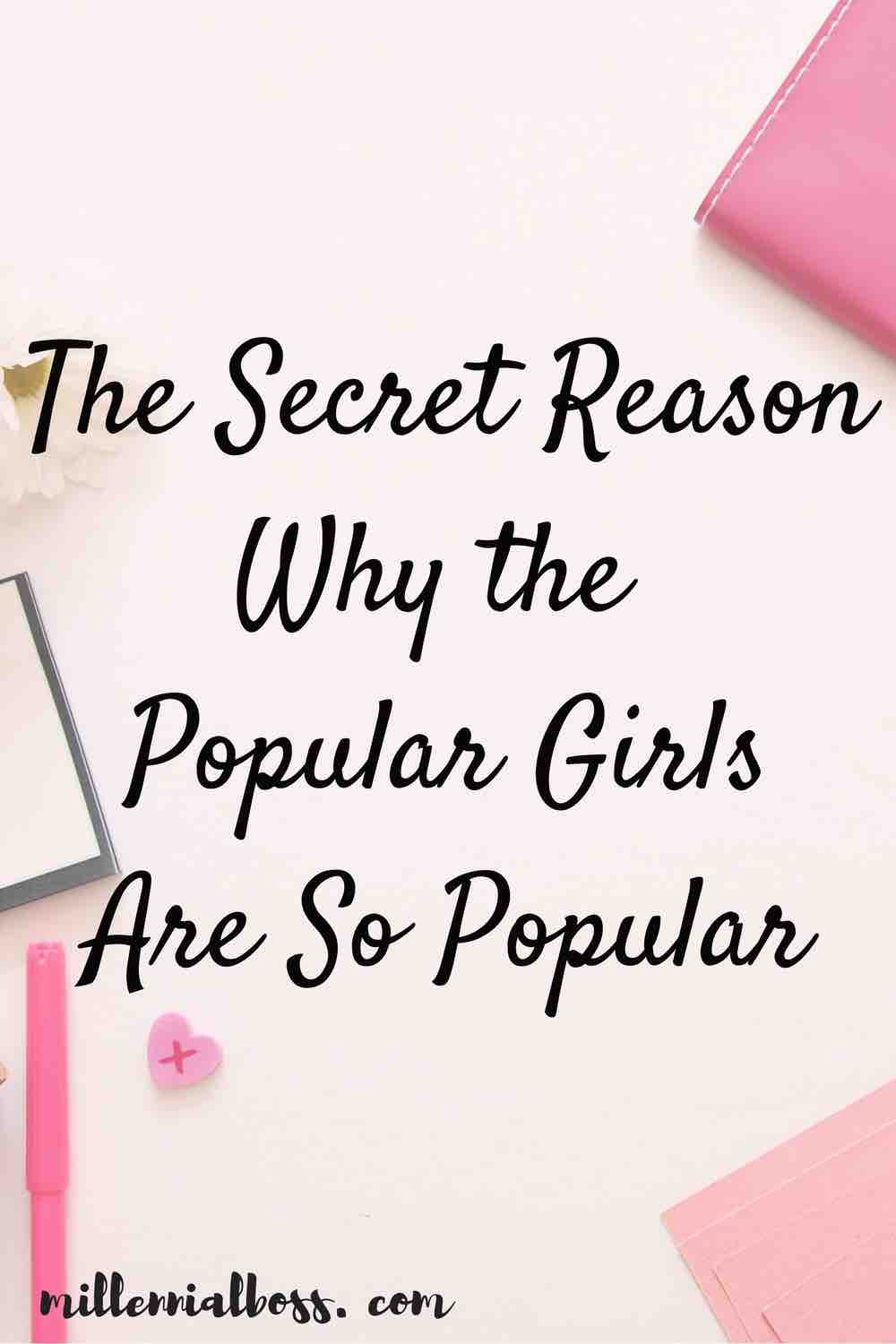 Uptalk and vocal fry are not the bane of our existence.
Society has long criticized young women for using uptalk (ending sentences with an inflection) and vocal fry (ending sentences with a creaky, raspy sound).
They say it sounds like valley girl language from the 90's and that it makes people not take women seriously.
I get it.
In the past, I've associated woo-ing, uptalk and vocal fry usage as being fake..but I've started to incorporate it more and more in my language. Here's why.
It works.
Think about how woo girls or popular girls talk.
They might call each other lady, they might sound excited all of the time, they probably incorporate the latest words in popular culture into their everyday language. Uptalk and the vocal fry might make frequent appearances in their speech.
There is a reason they do that.
Researchers have found that uptalk can be used to build social relationships and to dominate a listener.
I'm sure you can imagine situations where that could be beneficial.
It can also put a listener at ease. Take this example of the GRE math tutor who uses uptalk to make her students more comfortable in the classroom.
"I use upspeak and "just" literally all the time when teaching math, in order to create and maintain a sense of ease and equality. This assures students—without having to say it, which would be hella awkward—that I'm not here to lord my skills over them or make them feel dumb."
Some may take this quote as the listener dumbing herself down for her students. I don't see that at all.
I see an opportunistic woman who wants to get paid.
Also, it turns out that much of the criticism of uptalk is a generational thing.
Studies show that when college students are played a recording of a woman using uptalk, they describe her as professional whereas only older generations are more critical.
Maybe uptalk, the vocal fry, and "just" are not so bad after all.
How to Use Uptalk to Your Advantage.
Women can use uptalk, the vocal fry, and other contemporary linguistic styles to both bond with other women and to achieve a specific purpose – such as getting their point across to a listener, making a listener feel at ease, and showing a listener that they're not a threat.
In addition, companies and persons who market to young women could also use the language and style of their target customer to increase sales.
I guess I could do that. Er, I guess I could do that?
In Summary, the Popular Girls Have it All Figured Out. Stop Judging Them.
People like when you show interest in them, they feel better when you smile, they like to be entertained with a joke, and they want to feel like you're at their level.
Popular woo girls have found a way to utilize all of the social and behavioral forces to their advantage and give other people the emotions they desire.
Whether they are fake or not, they use their superior verbal communication and expressivity to get what they want – whether it's success in sports, the classroom, or in the office.
As I said before, don't hate the player, hate the game.
Next time you see one of those woo girls winning over your coach or boss, take a second to observe what they are doing that is working in their favor.
Maybe if we all took that extra second to admire their strategy instead of judging them (as I've been guilty of in the past), we would be more successful too.
Plus, #womenhelpingwomen. Let's support each other instead of trying to go it alone.
So, wooo!
What do you make of all of this?  Does this post resonate with any of you?
This post is part of the career series, 5 Things No One Tells You About Your Career. Check out the other posts in the series:
Why Working in Your Passion is Overrated
The 5% of Your Work That Actually Matters



Latest posts by Millennial Boss
(see all)