I'm a big fan of girl boss culture so I put together a list of my favorite girl boss quotes along with the bloggers and social media girl bosses who inspire them! These are the 15 top women on social media today.
 15 Girl Boss Quotes & the Girls Who Inspire Them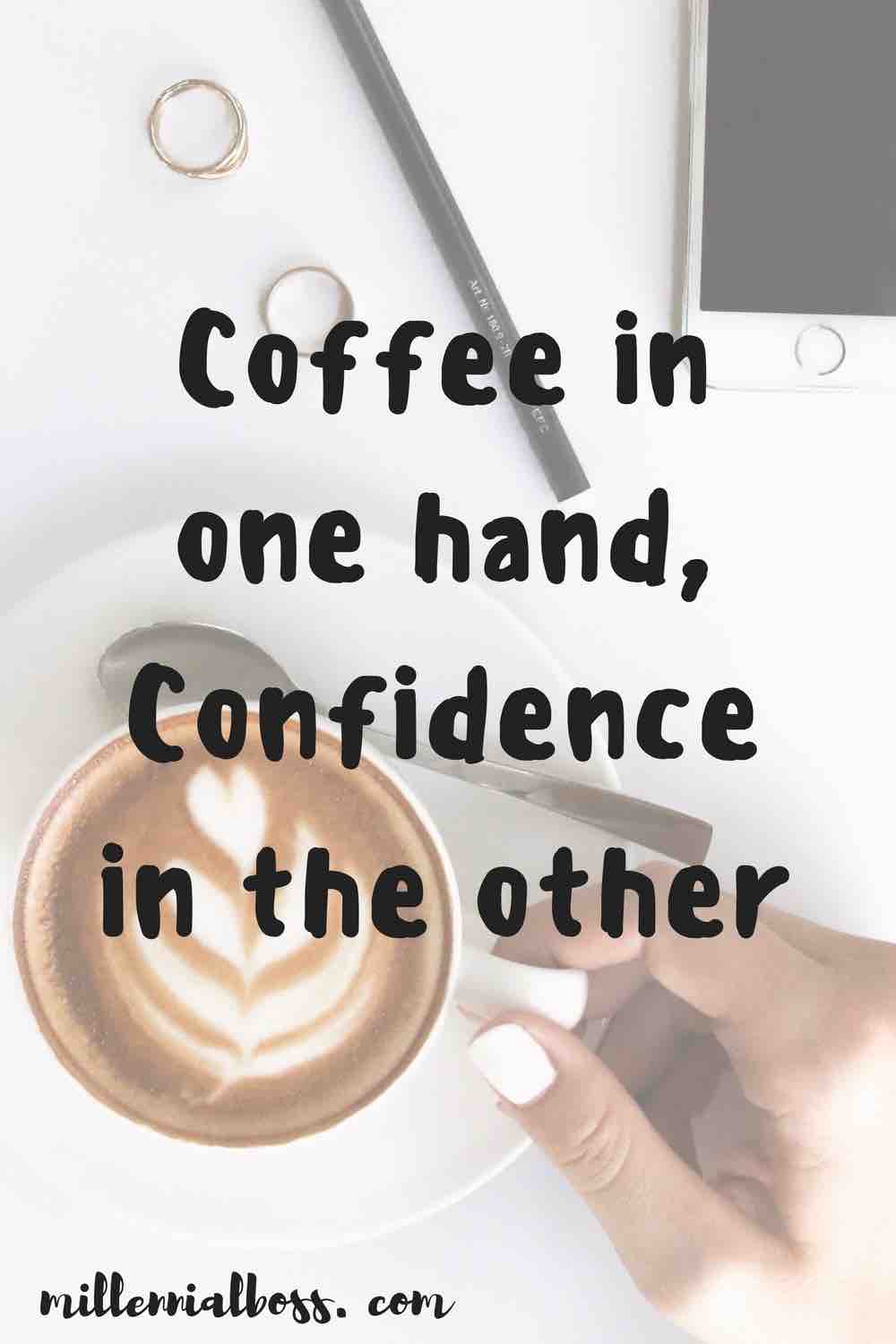 Jasmine was working for Nestle when she started her journey with fitness and nutrition. She documented her progress on her Instagram account, Jazzythings, which took off due to her down-to-earth personality, motivational progress pictures, and awesome recipes that she shared with her followers. There was demand for her recipes so she quit her job, started selling ebooks and hosting cooking classes across the country. Most recently, she launched her own cookie business.
I love that she not only reinvented herself once by quitting her job at Nestle and going out on her own but she's done it again by launching her own cookie business. I'm impressed by her confidence and willingness to take risks. She's definitely someone you want to follow on Instagram @Jazzythings.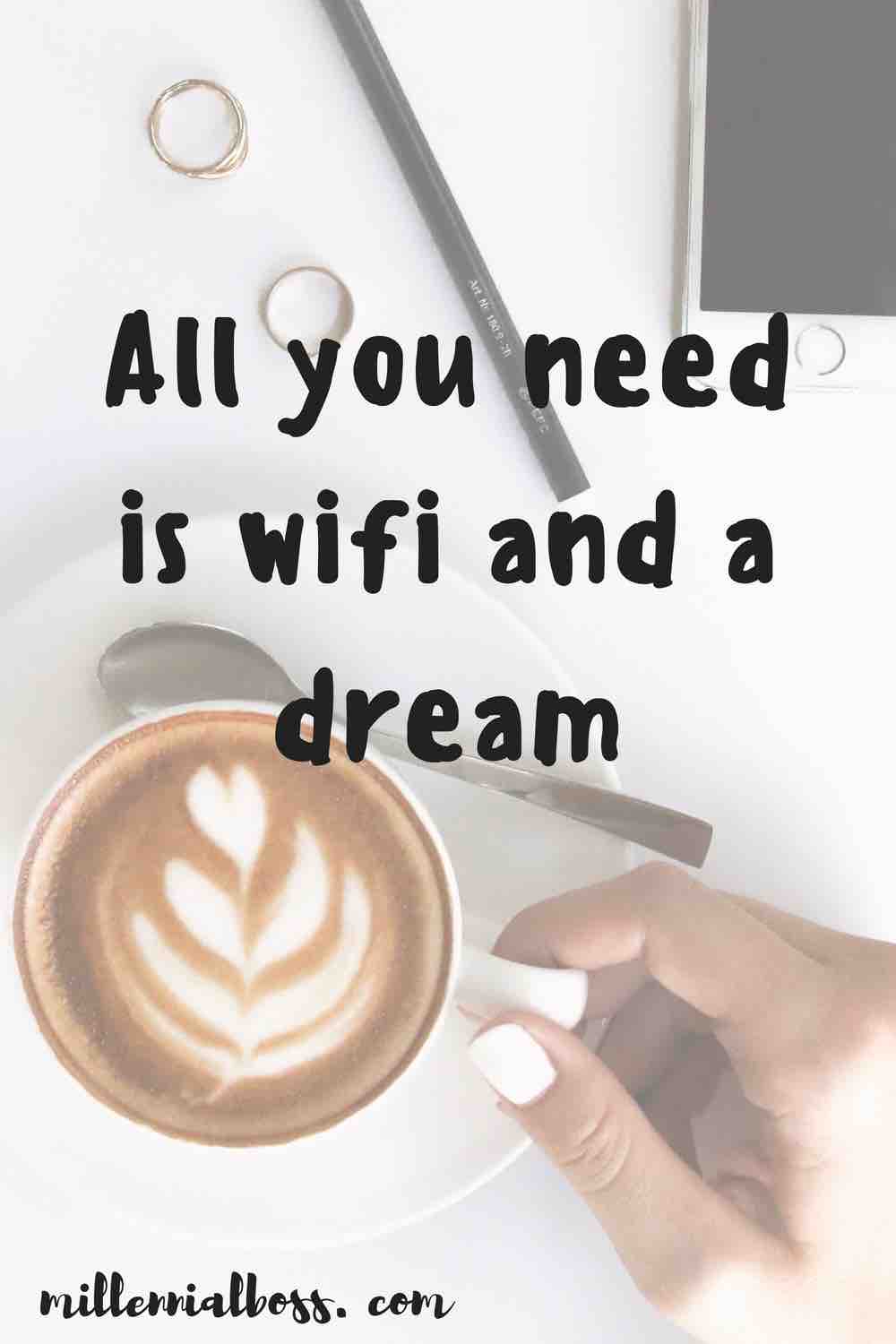 Michelle has built a personal finance empire and her monthly blogging income reports are droolworthy. She's killing it on Pinterest, driving hundreds of thousands of page views to her site each month, and she's converting those page views into sales, earning over $100,000 per month.
I signed up for Michelle's course, Making Sense of Affiliate Marketing, and shortly after made my first dollar from my blog! I was so happy that I started dancing. Follow Michelle on Twitter @SenseofCents and be sure to check out her course if you're interested in making money blogging.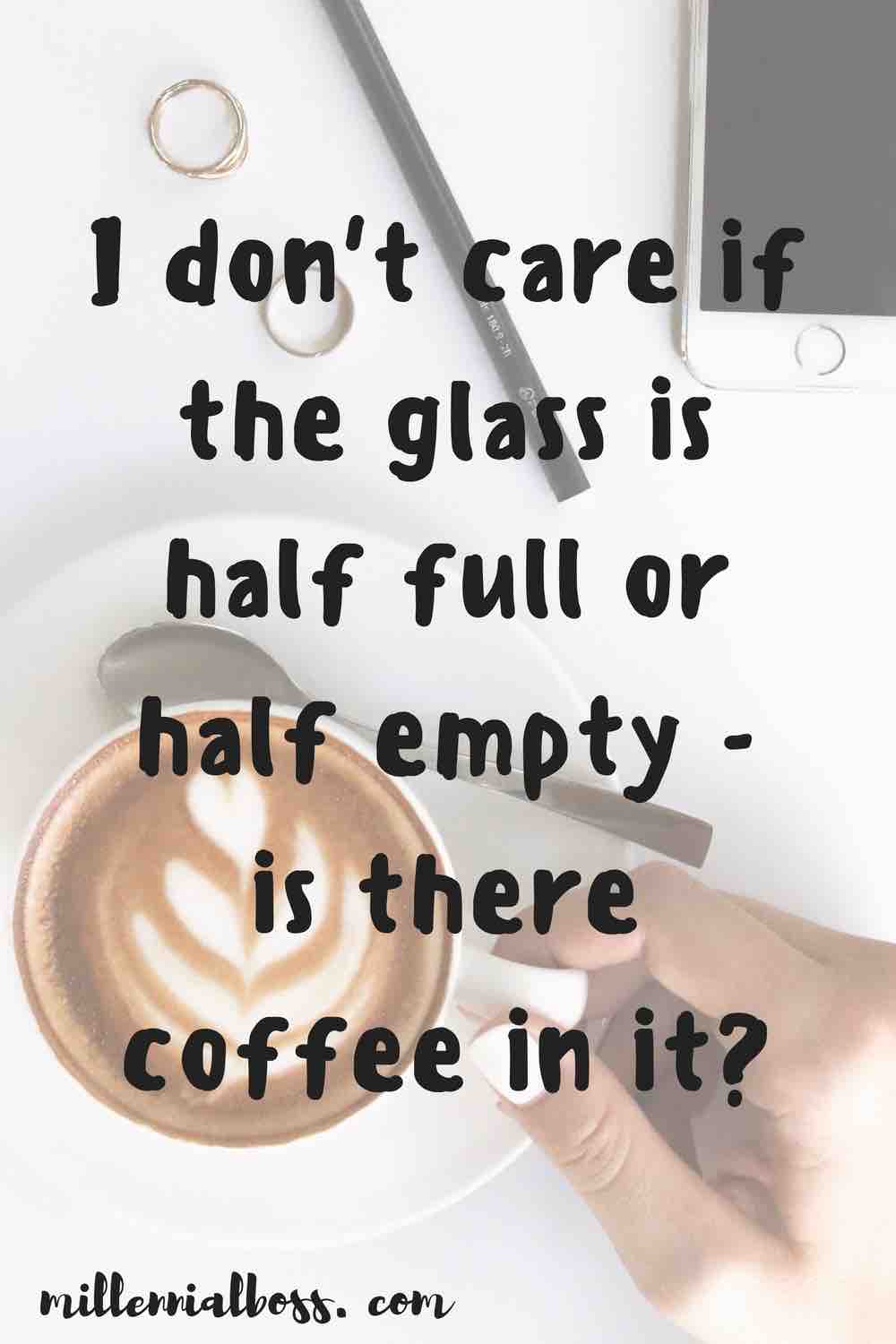 I started following Cici on Instagram a few months ago and my mind was blown. I never really thought about my blog as a brand and how to manage my Instagram account in order to build and promote that brand. Cici's posts cover everything from creating images that convert on Canva, to figuring out what your customers actually want, to launching your first digital product. I recently purchased one of her ebooks and then used what I learned to launch my first ebook, Debt Boss.
Cici has made an impressive $200k this year in her business. I chose the quote "I don't care if the glass is half full or half empty – is there coffee in it?" for Cici for two reasons. First, she gives straight up advice on how to build your business in the most effective and efficient way possible. Second, she has been through hard times, including a cancer diagnosis, and has used those experiences to fuel her success. Follow Cici on Instagram, @_thesixfigurechick_ to get your brand in check.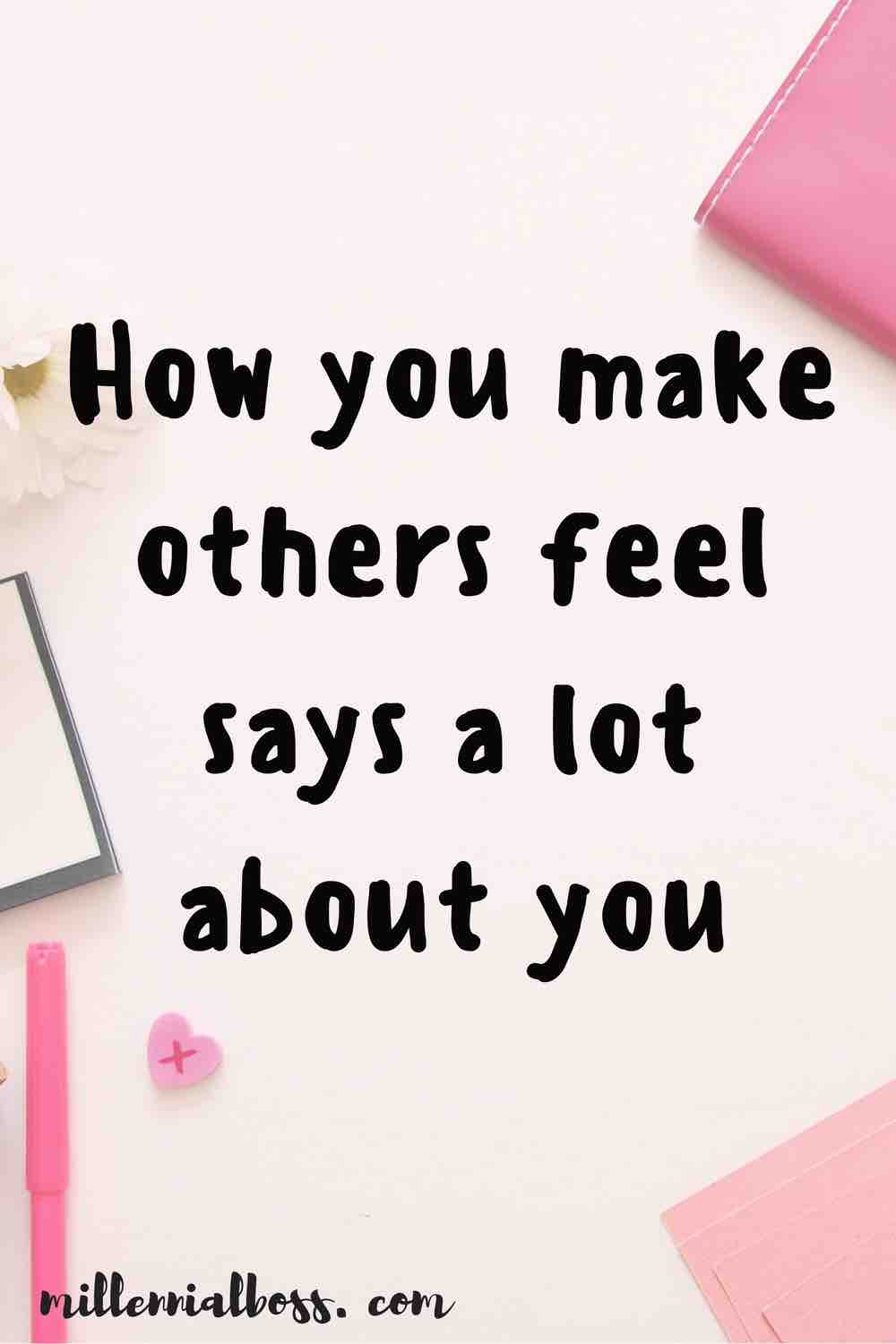 When I first found Desirae's blog and read that she was saving 50% of her income, I remember thinking "WOW this girl is killing it" and "maybe I can do this too?" I read a lot of blogs about money so this was not the first time I ever heard of a 50% savings rate but this was definitely the first time I took action and did anything about it. I think it's a rare talent to be able to inspire someone to do something based on your words.
I chose the quote "How you make others feel says a lot about you" for Des because she recently gave me a shout-out in her post, The 5 Great Posts You Need to Read ASAP, which caught me by surprise and had me smiling all day! You can find Des on Twitter @half_banked.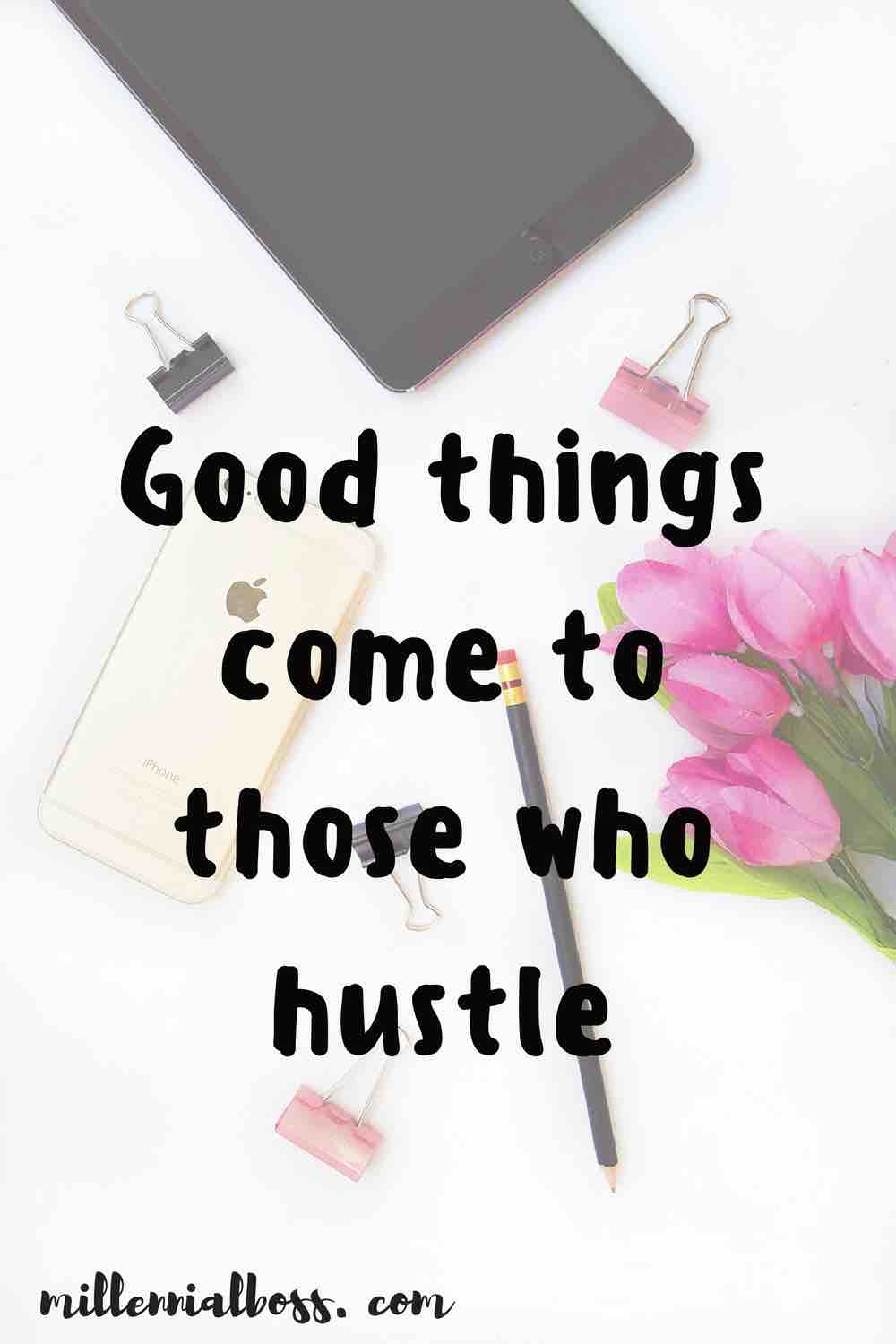 Kiersten is an ex-corporate finance professional who now gets paid to travel around the world and take beautiful pictures. Her Instagram account will make you so jealous when she's off exploring the Maldives or Bali and you're not (at least that's how I feel!). The best thing about Kiersten is that her crazy success is 100% the result of her hustle and smart business sense.
I remember meeting Kiersten at the Travel Blogging Exchange conference (TBEX) in 2012 just as she was just launching her blog. She was using credit card sign-ups to fund her first year of travel. She has since built strong connections and an awesome brand that have allowed her to hire a team and build a travel empire. Check out her Instagram, theblondeabroad for travel inspiration.
Related Posts:
How I Travel the World For Free with Points and Miles
How to Travel More Often Without Quitting Your Job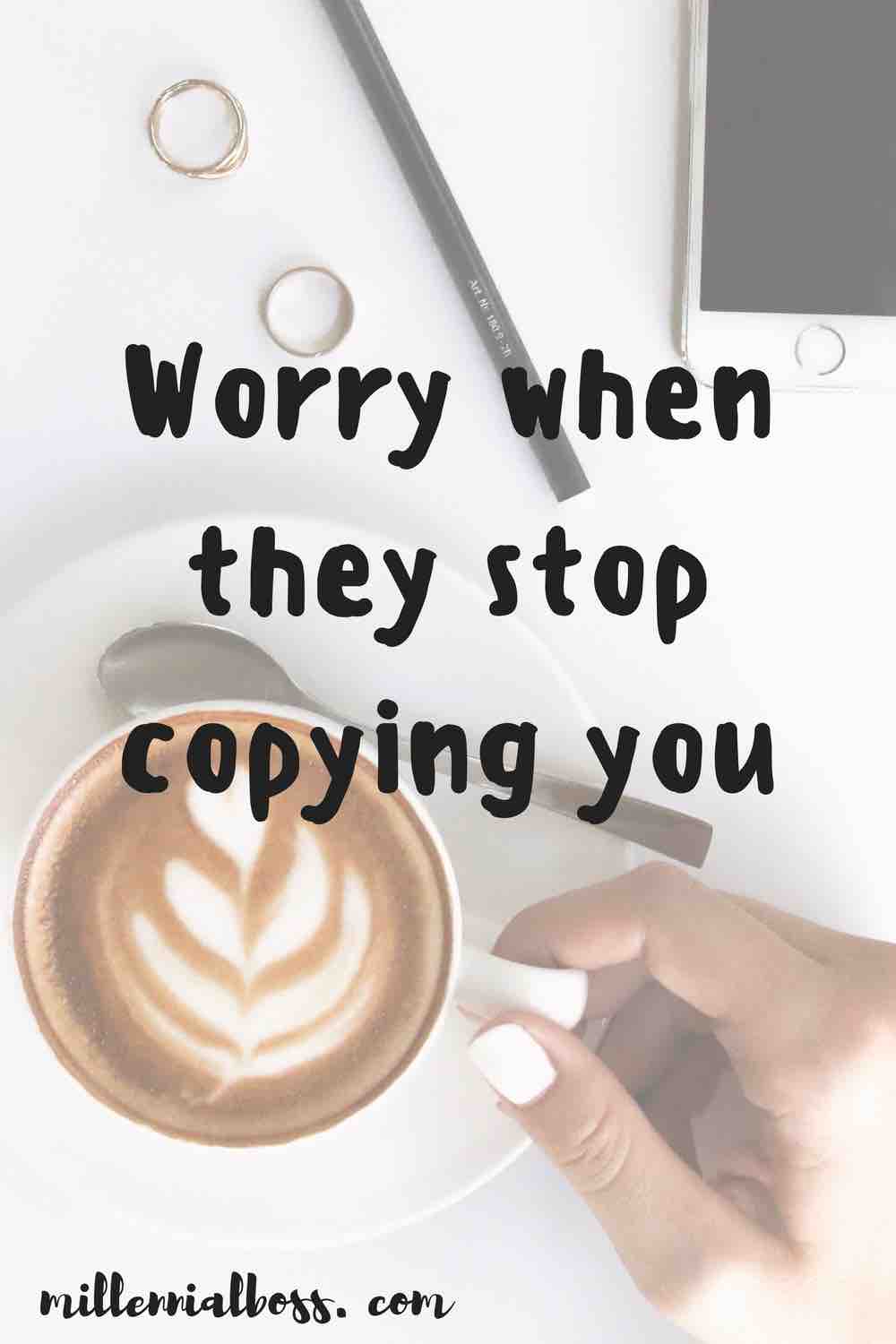 Related Post: How I Saved $26,000 in 7 Months
Related Post: Why Woo Girls Are Beating You At Life
Alex was the first to articulate girl boss culture in a way that we all understood through her brand, Bossbabe. She influenced a generation of girl bosses with inspirational quotes, value-packed Periscopes, and a unique emphasis on embracing your personal style, not hiding it. I chose "worry when they stop copying you" for Alex because you can see her influence almost everywhere in girl boss culture nowadays, down to me putting together this list and using this quote!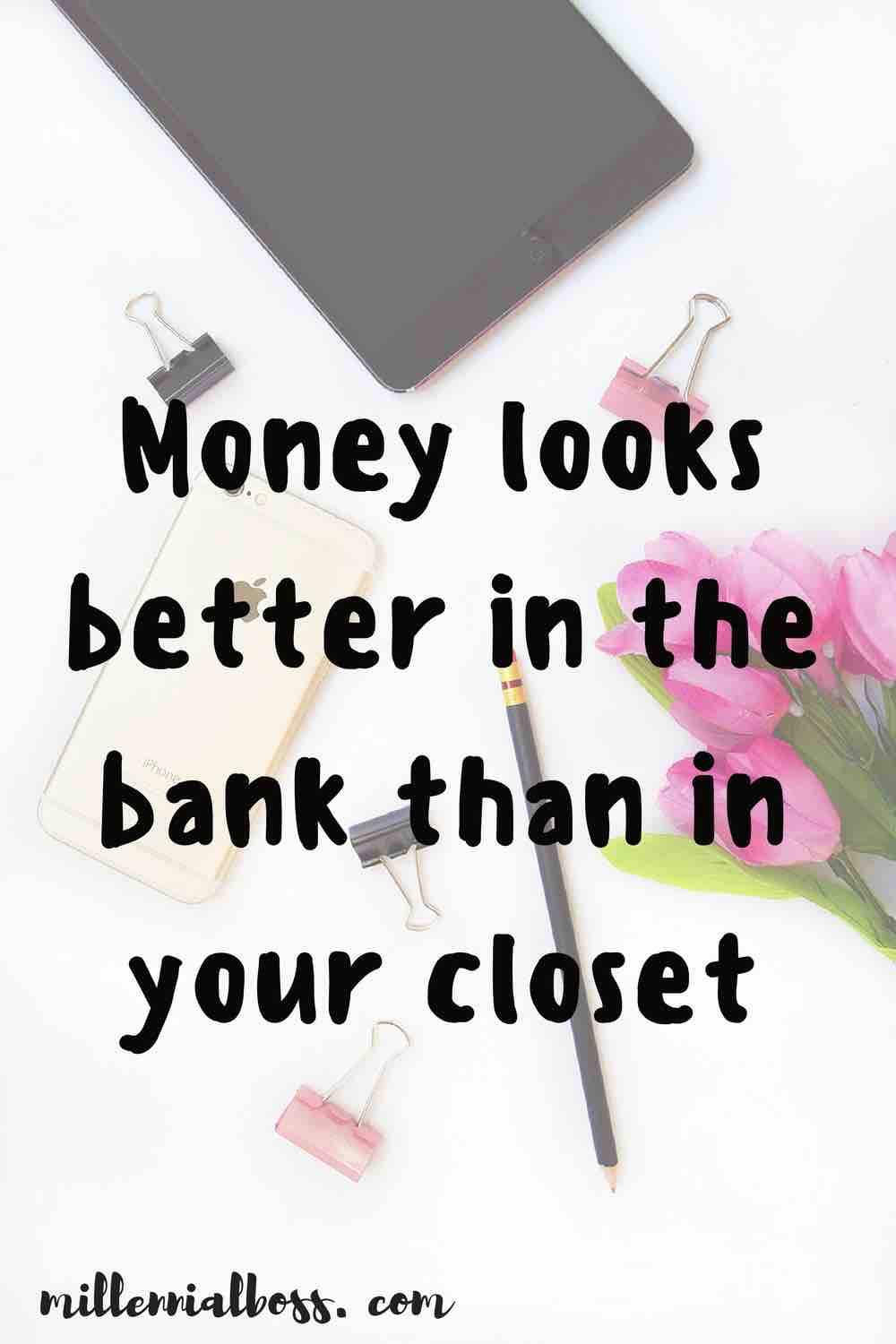 Claudia has been living the tiny house lifestyle after downsizing to a 500 sq ft house. She and her husband Garrett blog about their experiences living in a tiny space, paying off debt, and saving towards financial independence on their blog, Two Cup House. For those who have wondered what it is really like living in a tiny space, check out their Real Talk of Tiny Living Series.
I personally shed over $4,500 of stuff on Craigslist and donated over 200 items of clothing to Goodwill when I downsized after moving to California. I kept repeating "two cup house" in my head as I eliminated more and more of my possessions. Claudia has definitely inspired me to pursue a more minimalist lifestyle and to make room in my life for the stuff that matters! Find Claudia on Twitter @twocuphouse.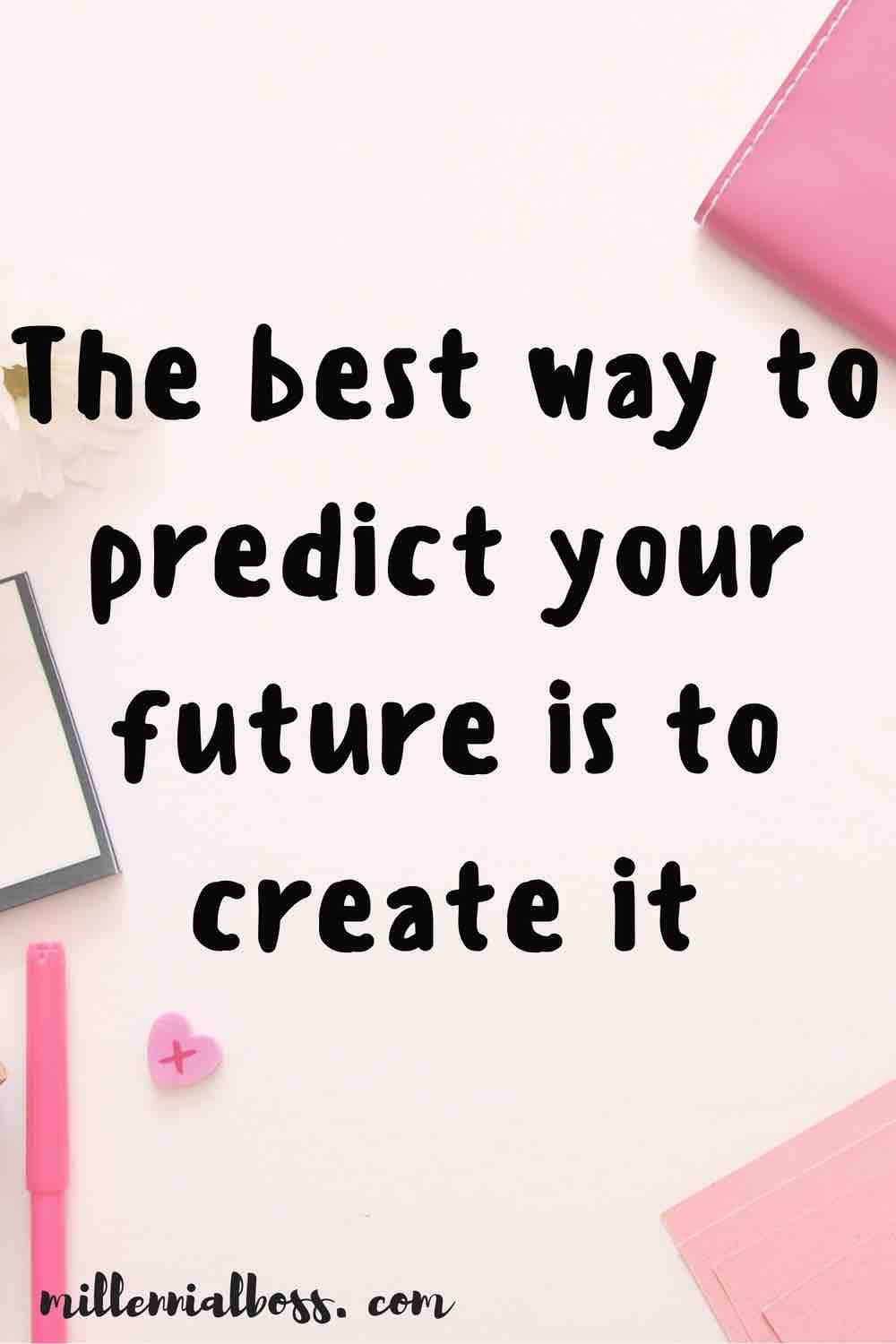 Paula Pant has created the lifestyle of her dreams through real estate. She brings in thousands of dollars a month through her rental properties and documents exactly how she selects, renovates, and manages her properties on her blog, Afford Anything. Paula manages all of her properties remotely so she has the freedom to travel and do what she wants. Check out the post on how she's maximizing her rental income with the least effort possible by using a property manager and making smart renovations.
Paula's posts are super detailed and give the step-by-step process, hard numbers, and extra details that readers appreciate. I listen to her podcast too and can say that her energy is contagious and her information is LEGIT. Follow Paula @AffordAnything for some major girl boss inspiration.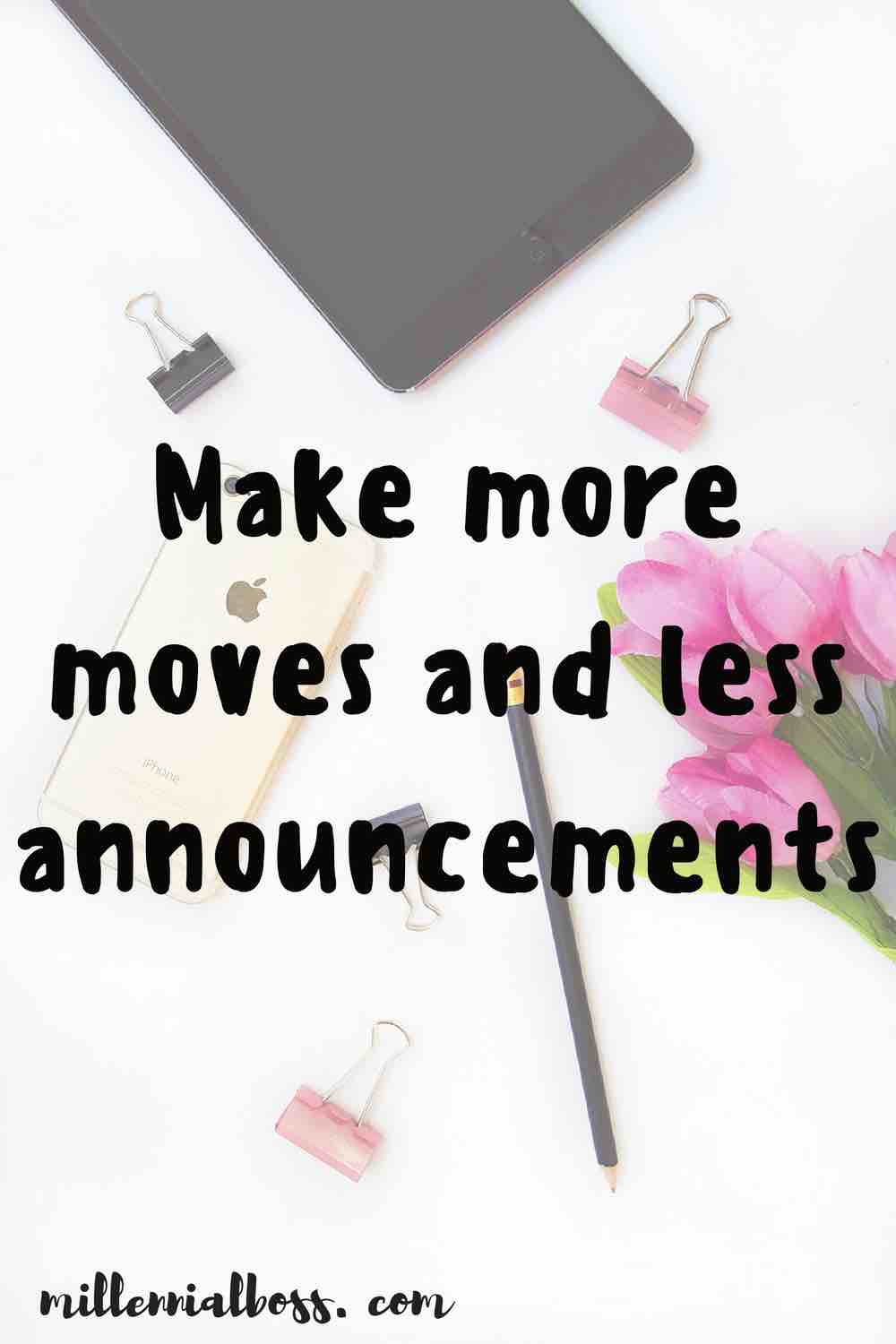 Gwen is on the path to achieving early retirement in 10 years and she's only 25! She recently just hit a major milestone of $100k net worth. If early retirement sounds good to you, check out Gwen's blog as she details exactly how she is achieving early retirement in her monthly status reports. She also has some hilarious "Rant n Rave" posts thrown in the mix which will crack you up.
I chose the quote "make more moves and less announcements" for Gwen because she is 100% real talk about finances.  Follow Gwen on Twitter @fierymillennial.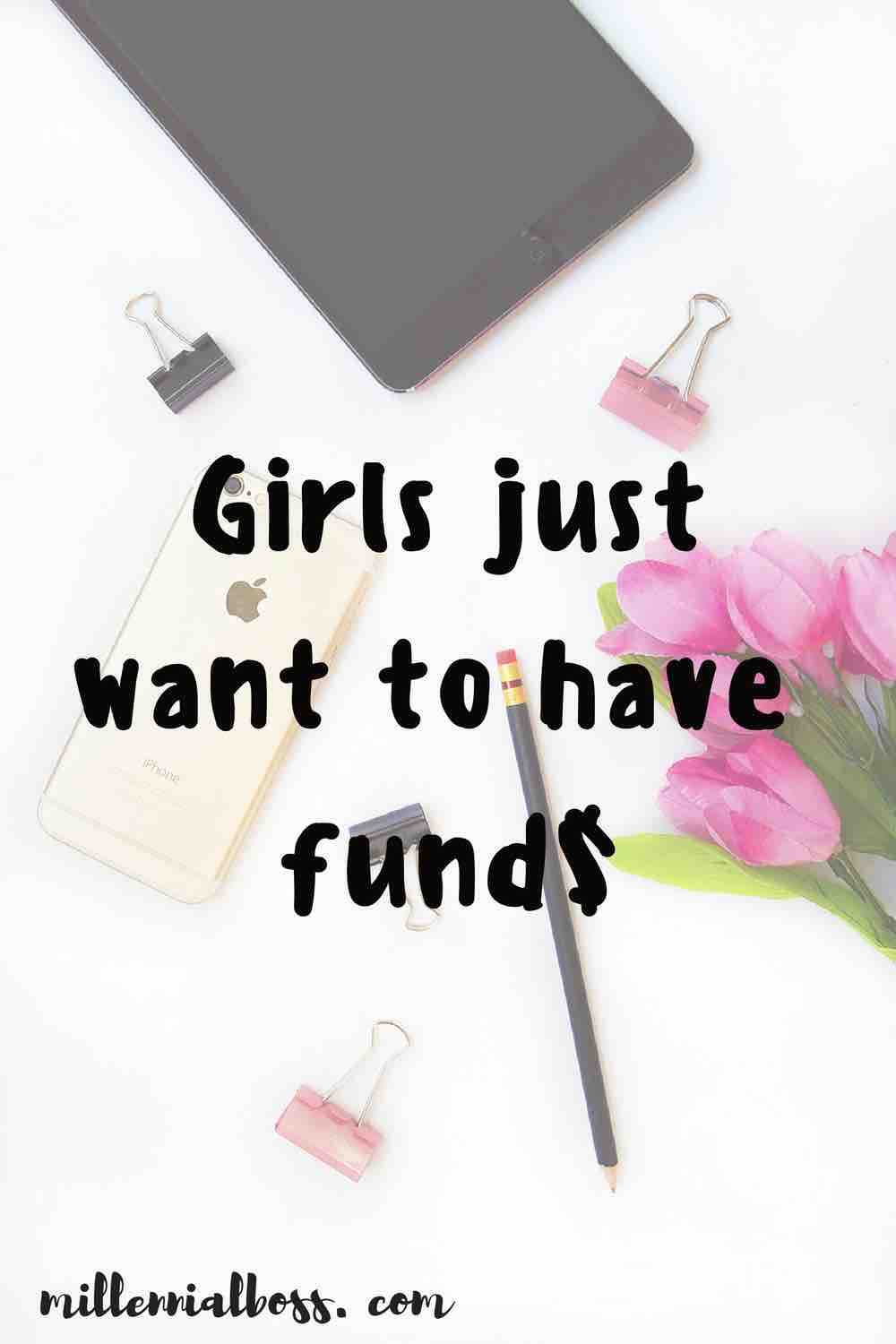 Erin Lowry is a personal finance blogger and girl boss who has appeared on Forbes, Business Insider, and The Wall Street Journal among a plethora of other impressive sources. I started reading Erin's blog last year and became hooked. Her posts are the perfect combination of relatable, informative, and entertaining. My favorite post is Getting Financially Naked with Your Partner which discusses the concept of Sexually Transmitted Debt, the new STD. I also love that she has a savings account for other people's weddings.
Erin just inked a book deal and has a book coming out in 2017. She's super funny and this book is bound to be hilarious and awesome. Check out her blog and be sure to follow her on Twitter @BrokeMillennial.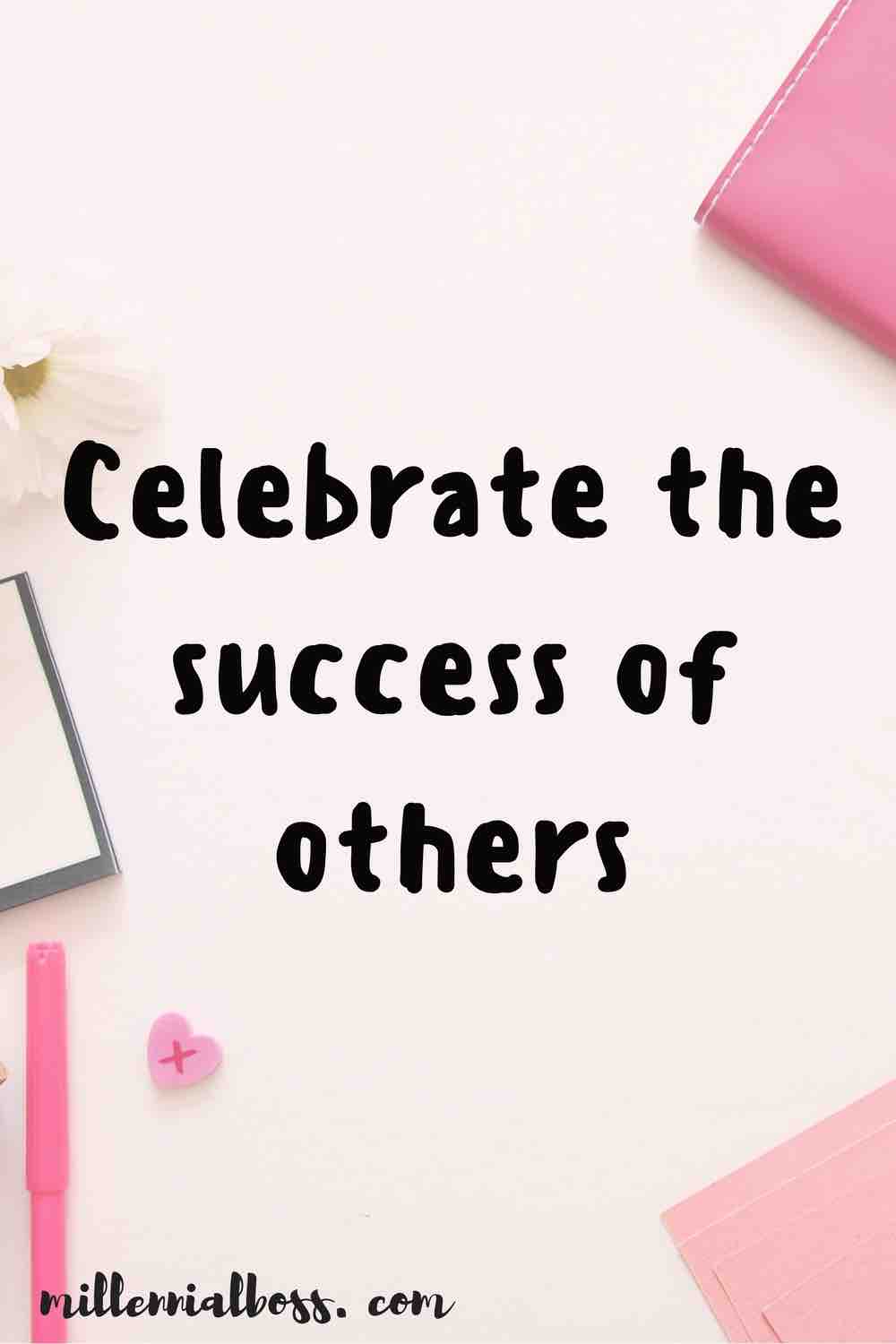 Related Post: Ladies, Don't Order Food For Your Coworkers
Related Post: How I Paid Off $89,000 of Debt in 18 Months
Tiffany's work teaching financial education in her community has grown into a movement that has helped over 200,000 women across the globe improve their finances through the Live Richer Challenge. I first heard Tiffany speak on the Side Hustle Nation podcast about how her free challenge has not only helped thousands of women achieve financial success but has also turned into a $500,000 business. She has found a way to celebrate the success of others and make money doing it. I remember listening to the podcast and thinking WHO.IS.THIS. I need to learn more about her.
If you feel the same way, follow Tiffany on Twitter @TheBudgetnista.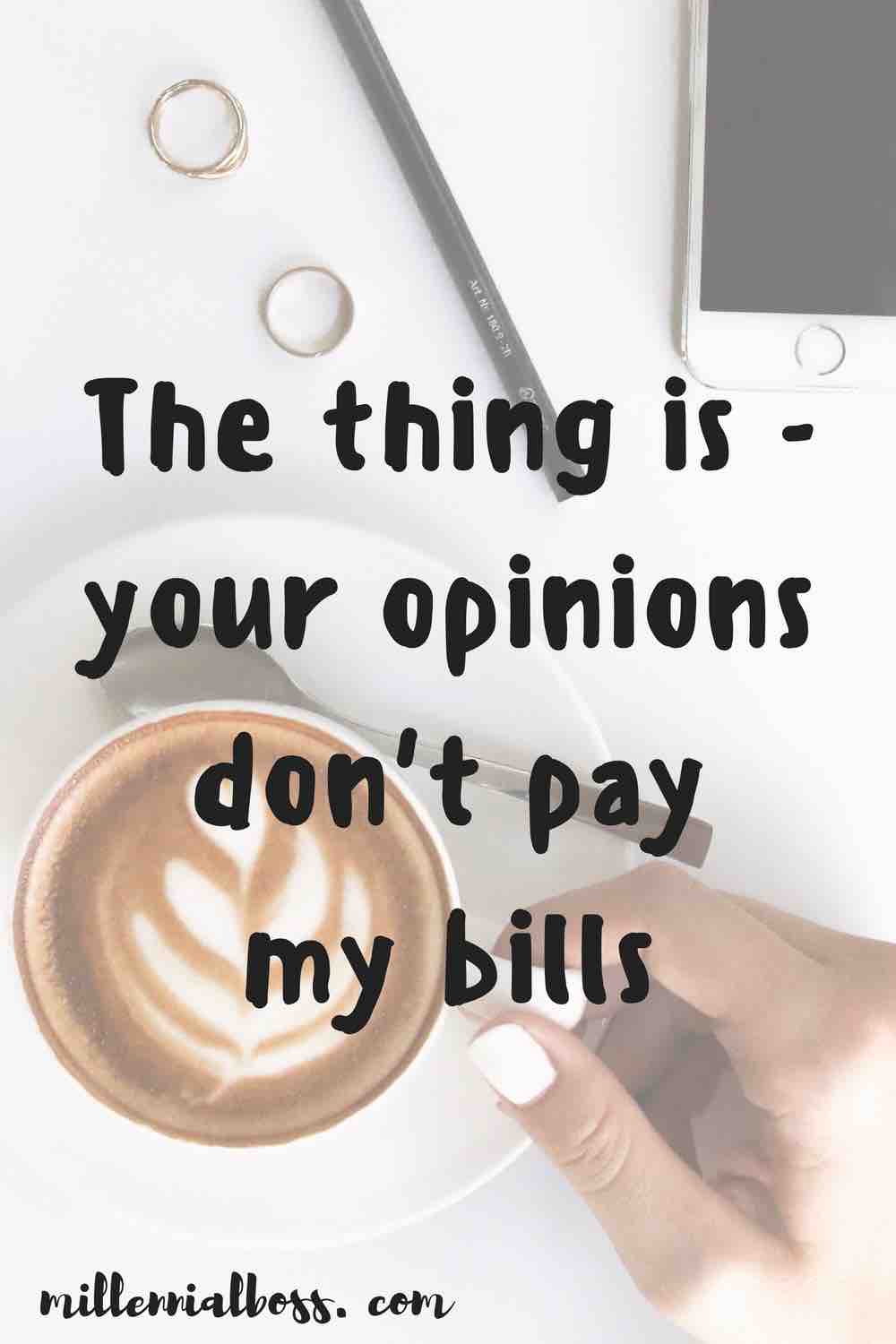 I follow Holly's Instagram for the beautiful mountain landscapes but I recently discovered her blog, My Mountain Therapy, and LOVE IT.  Holly recently wrote a post Is Your Adventure More Real Than My Adventure? which is a response to this article criticizing outdoor women on social media for taking beautiful pictures and working with sponsors.
I chose the quote "The thing is – your opinions don't pay my bills" for Holly because her response was perfect. She loves the outdoors and found a way to make money doing what she loves. Haters gonna hate.
Follow Holly on Instagram @missholldoll and get ready to be inspired by the outdoors.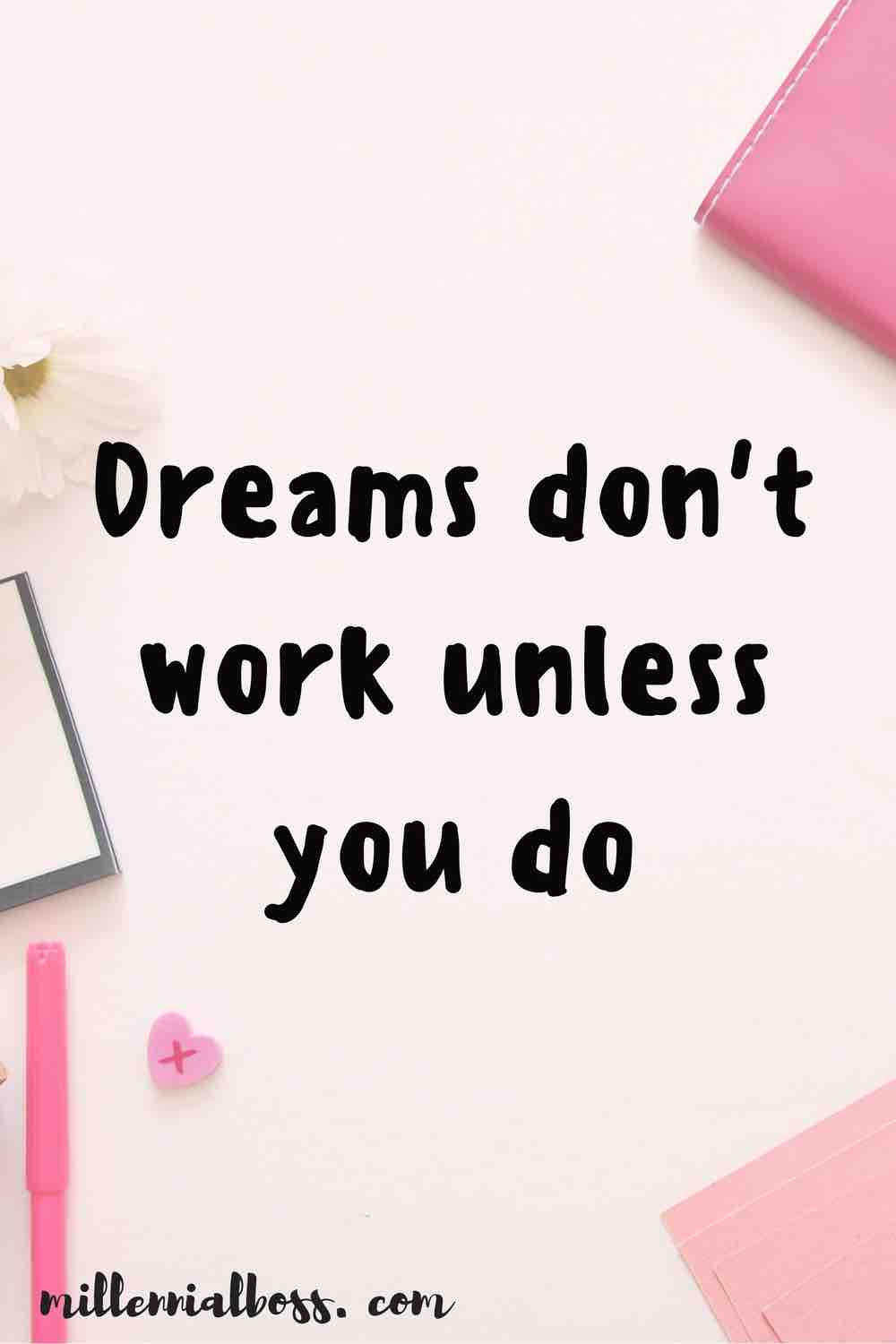 Kristin is a health and fitness coach who inspires thousands of followers on Instagram to workout and improve their nutrition. I've been following Kristin's Instagram for a few months now and have been motivated to workout consistently because of it. Each morning when I check my Instagram feed, I see an image of a smiling, slightly sweaty Kristin with a motivational caption about getting your workout in and achieving your goals. Instead of pressing snooze, I decide that my goals are more important and I get out of bed and go to the gym. That's a pretty awesome feat since I love my bed.
Kristin also shares her grocery list, meal prep, and videos of her workouts which make repeating her incredible results easier for her followers. Follow her on Instagram for some major fitspiration @msfields_fitspo.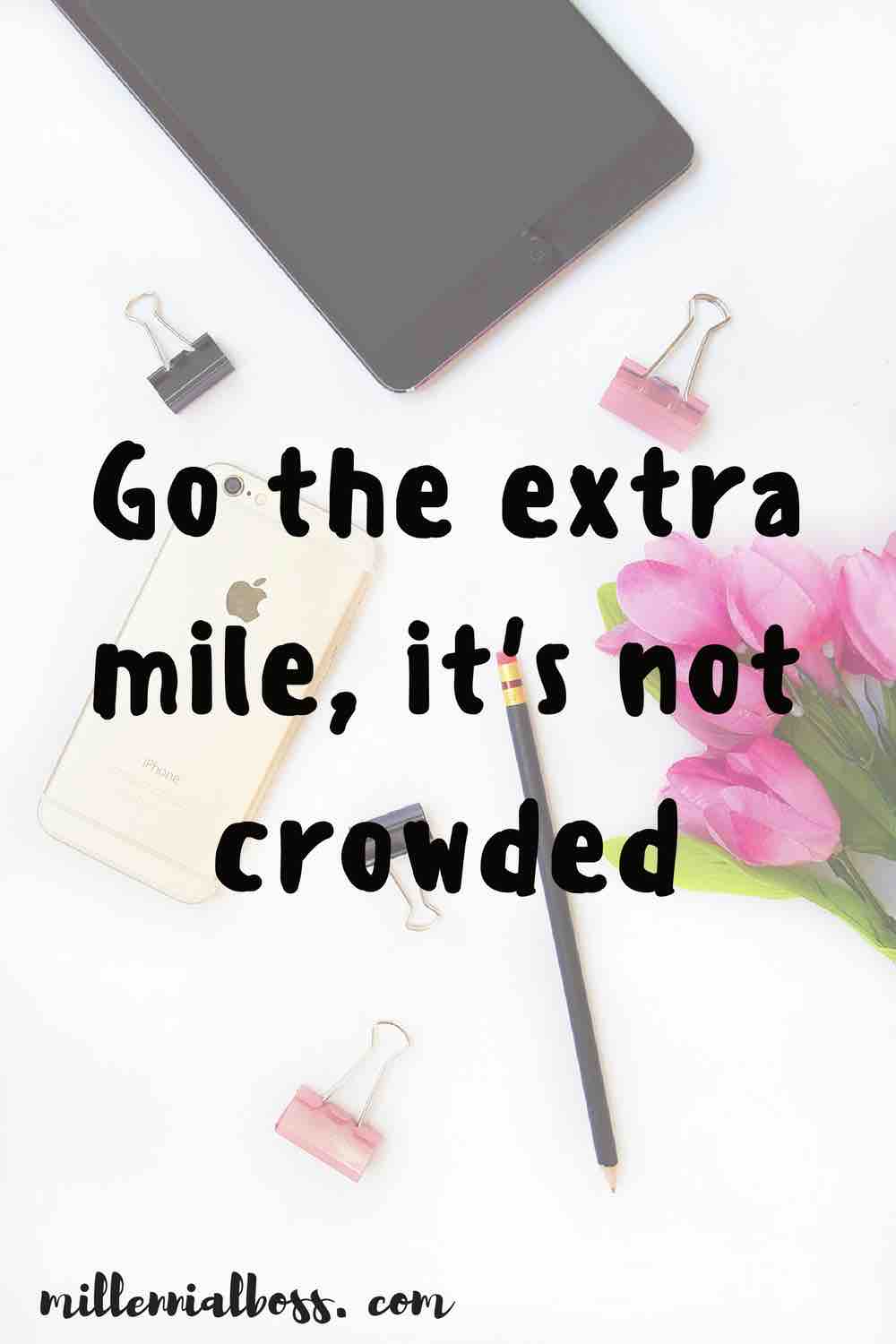 Kate has been traveling for over five years and documents her travel experiences on her blog, Adventurous Kate. One of my favorite posts is Don't Expect Travel to Solve Your Problems where she lists 7 common reasons people travel and why they are terrible reasons to travel.
I reached out to Kate when I graduated college 5 years ago and wrote the most recent college graduate email ever written. Here is a snippet from that embarrassing email: "After studying abroad I have become addicted to travel and would love to hear about your career path and how you have been able to pursue this lifestyle. I do not know much about web development or online marketing but I have alot of time on my hands now that I am home to pick stuff up, if that will help me achieve this dream. I know that there are ways to fund your travels using this knowledge."  I'm cringing now.
She was so nice in her response though and encouraged me to learn how to use WordPress, master SEO, and start affiliate marketing! I'm grateful to her since I ultimately started a study abroad blog that accelerated my career path. Follow Kate on Twitter @adventurouskate.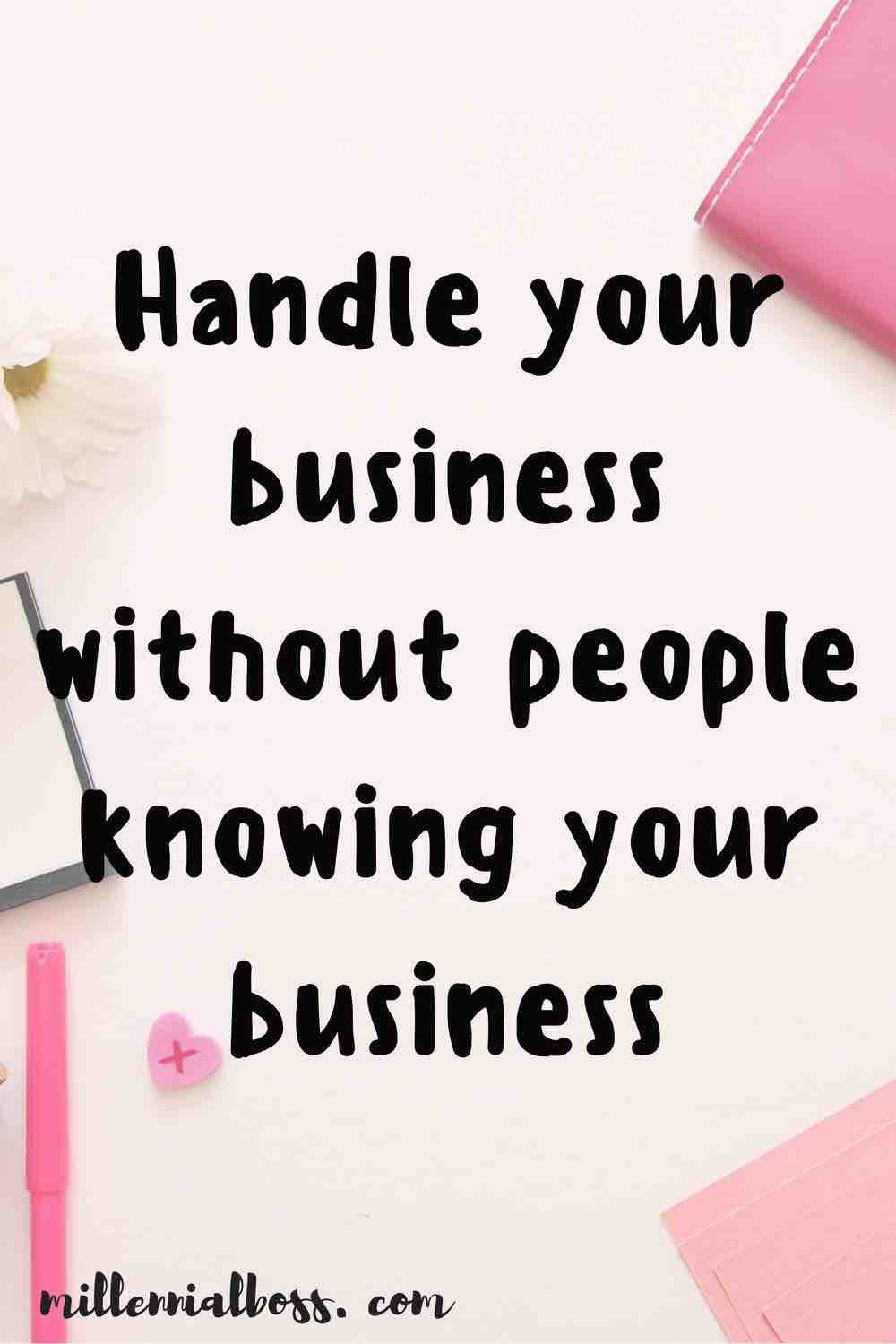 Jenn's blog, Drink Coffee & Prosper, is all about making money online. I chose the quote "Handle your business without people knowing your business" for Jenn because she blogs relatively anonymously with little personal information on her blog or social media accounts. Instead her content is all about the subject of her blog – how to make money online. I debated blogging anonymously for a long time so it's cool to see someone be successful without having to put their personal life out there.
Check out her Pinterest page, Drink Coffee & Prosper, because her Pinterest images are fantastic and her blogging advice is rock solid.
If you liked this post, check out our 10 Daily Affirmations for Girl Bosses.
What girl bosses inspire you right now?

Latest posts by Millennial Boss
(see all)