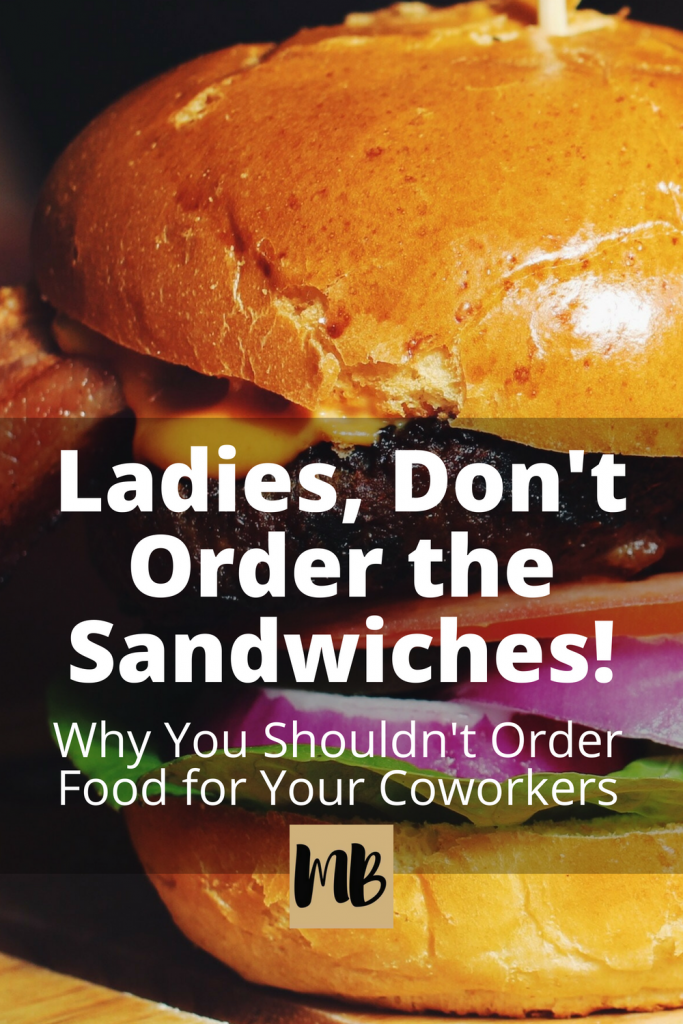 Yesterday I had a conversation with a mentor and she gave me a tip that I know all too well – don't offer to pickup food for the team.
As I left our meeting, I was thinking about how interesting it was that we both independently came to the same conclusion. As a woman in business, you should not let yourself get pegged as the sandwich girl.
Now, in some cases, it may be your job to put in the food orders. For admins and event planners, it's fine.
But if nowhere in your job description it says order food for your peers, then it is not a good look for you.
What do I mean by that?
Why you shouldn't order food for your coworkers
The sandwich girl
At my first job out of college, I worked as a legal assistant and I was charged with ordering lunch for all of the lawyers from time to time.
No one bothered with me much from day to day but when it became time to put in their food order, suddenly everyone paid attention. Ordering their sandwiches seemed to be the most important thing I did at the office. If a lawyer got turkey when he wanted ham – BFD.
Reducing myself to the sandwich girl made me feel awful. I vowed to never feel that way again.
Women ordering food
In the job I left recently, I also experienced the strange phenomenon of women ordering food for their team. Whenever we had a working lunch or dinner, it was always a woman who was asked or who volunteered to put in the order. I didn't think it was strange and even offered to help myself a few times. I thought I was being nice.
It became a pattern. In the three years I was there, I never once saw a male coworker gather and put in the orders. It was always a woman who was asked to do it or volunteered.
This happened at the individual contributor level and the manager level. When the summer picnic or holiday party came up in our management meeting, female managers, including myself, were "voluntold" to organize the event.
While I don't think that the intent was malicious, ordering food was clearly a task "that women do."
This applies to taking notes too
It's not just ordering food where this phenomenon occurs. Have you ever noticed who is charged with taking notes during a meeting? In my experience, it's mostly female coworkers who are asked to take the notes and distribute to the team afterwards and it's always a female coworker who volunteers.
Maybe it's because "her handwriting is better" (hmm..).
When this happens, the note-taker is focusing hard on capturing the conversation and may not be able to participate as actively in the discussion as her peers. She loses an opportunity to be influential. It also says to her that her contributions are not as important to the outcome of the meeting.
Again, taking the notes or scheduling the meetings may be in your job description, and if it is – ignore this – but if it's not, be very cautious about how you volunteer for these type of activities.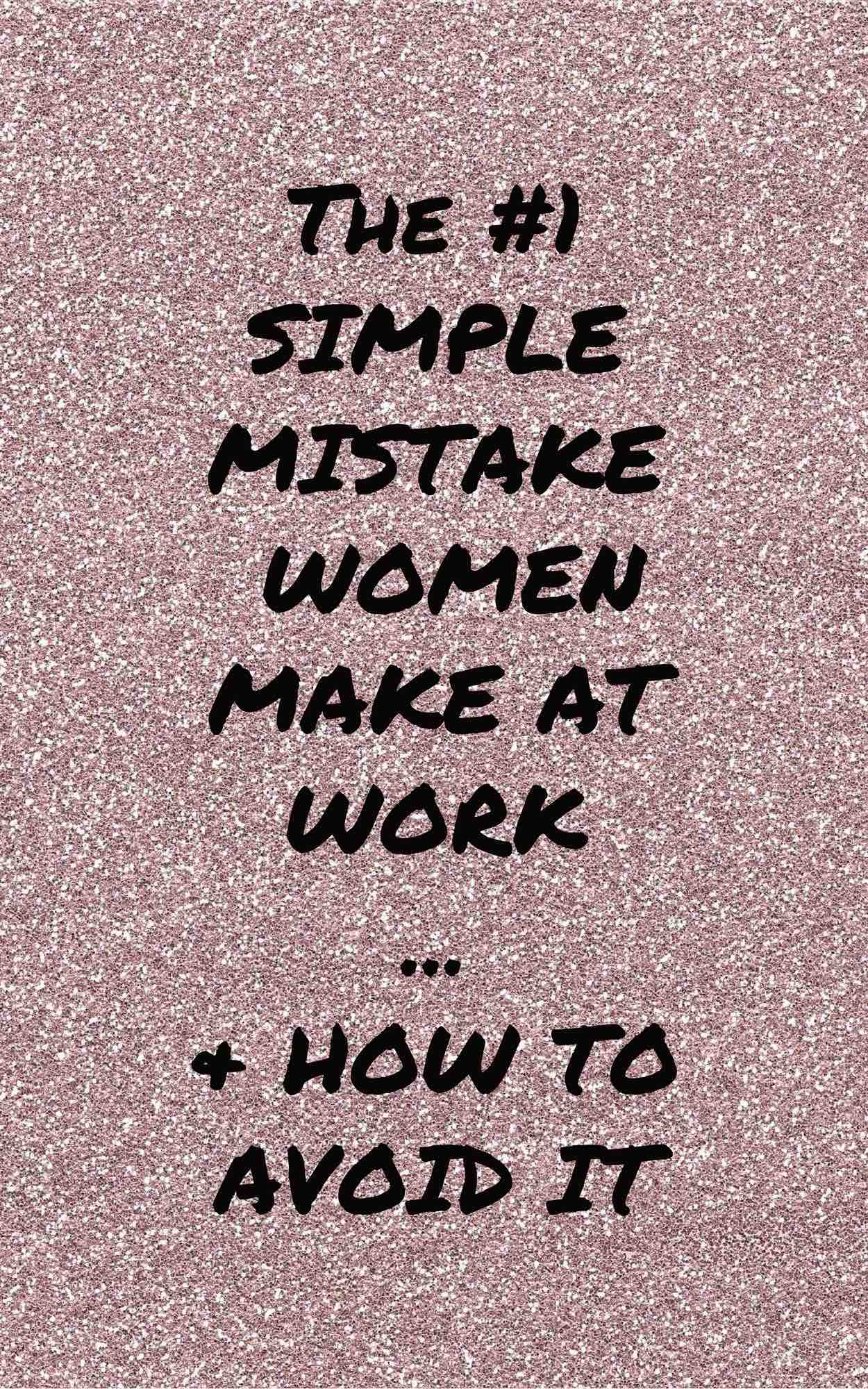 Perception is everything
Perception is everything in the office. From how you act in meetings to what you wear to how old you look, the right perception can propel your career forward or hold you back.
Getting labeled as the sandwich girl or the note-taker is not a good thing. As sad as it is, the bubbly, offer to pickup coffee for everyone, candy-bowl-at-her-desk-type of girl is sometimes not taken seriously and is not seen as a peer. Worse, she is not seen as leadership material.
This doesn't seem fair because doing nice things for your coworkers and being a #boss at work are not mutually exclusive. It's a sad reality in most workplaces though.
Office biases exist
Women have to deal with different office biases than men. On the other end of the spectrum, if you're not the bubbly type, then you're probably told to smile more often and that persona may not help you either.
When I was first promoted to manager, my boss got some feedback that I was in other words, a b@#%#. It was not because I was giving people a hard time at work or being difficult to work with but because I quote "didn't smile, was very serious about work, and I went straight into meetings without small-talk."
My boss and I had a heart to heart and I realized that I needed to play the game right as a woman in business. He said he was flattered that I was respected so quickly for my work but also said I came across intimidating and that I needed to remember that it's not all about the work.
I needed to be friendly enough but not too friendly, be just serious enough but not too serious.
Eventually I figured it out but I don't think my male coworkers have to balance their perception quite in the same way. I'm sure men face their own biases but the friendly sandwich girl and the bossy business woman are two personas that female professionals are pulled towards.
I don't want to come across as bitter about this reality because I'm not. In fact, I've figured out how to master it and it's been very lucrative for me. As I wrote last week, I paid off $53,000 in debt mostly because I figured out how to play the game.
If I leave you ladies with one piece of advice it's this, don't order the sandwiches for your team.
Readers, have you seen this gender dynamic in your office? Does any of this ring true for you?
Related: Why The Woo Girls Are So Popular At Work
Related: From $60k in Debt to $200k Net Worth



Latest posts by Millennial Boss
(see all)