I took Michelle Schroeder-Gardner's course, Making Sense of Affiliate Marketing, exactly one year ago.
I didn't really understand how you could make money blogging and I remember reading Michelle's blog post about her course launch and figured "why not?"
I made my first affiliate sale shortly after taking her course.
I'm now making over $2,000 per month on this site.
This post serves as my review of the course one year out.
Let's look at my results.
I Made $12,154 Online in the Last 6 Months
Here is the breakdown by month for year-to-date.
I'm including the stats from this year since I started taking the blog seriously this year.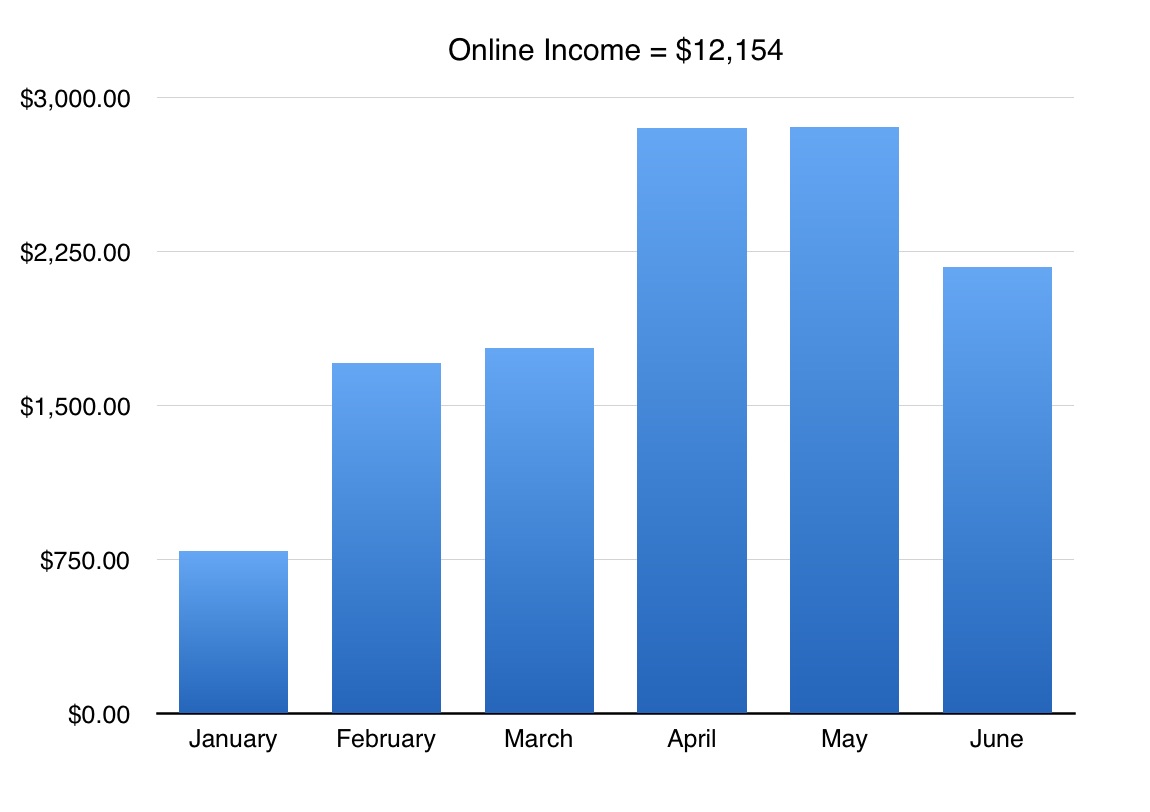 $12,000 is nothing to joke about.
100% of that income can be attributed to Michelle's course.
What do I do with this Money?
Before I get into the review of the course, I want to explain why I'm trying to make money online.
I'm not a full-time blogger so all of this money is extra-income for me.
I actually put 100% of the money into an online savings account.
At first I was going to invest the money in a taxable account like Betterment, but I decided to keep it in cash instead.
My goals for this money are to help achieve financial independence and to help out my family.
I'm Using it to Max Retirement Accounts
My husband doesn't have access to a 401(k) so we're going to open up a solo 401(k) and have him contribute this blogging income there.
He started writing for the site so I could start "paying him" for his help.
I'm still learning but we might be able to put more than the $18k maximum into a solo 401(k) since we would be both the employee and the employer in this situation.
I would love to hear in the comments if you're doing this right now.
Starting a blog might be a great way to max out your retirement accounts if you're not doing that already.
Blogging Adds to My Net Worth
Now I just track the blogging income as part of my overall net worth that I'm tracking for free via Personal Capital.
My net worth is now up $12k this year from blogging.
Given that I'm only 6 months into the year, I can expect that number to double by year-end.
I don't hate that I'll add nearly $25,000 to my net worth by year end just from blogging.
JOIN THE OFF-THE-BLOG EMAIL LIST
If you want my off-the-blog blogging tips (where I share all the good stuff) then join my email list:
Now to the review of the course:
My Traffic Is Up Since I Started Making Sense of Affiliate Marketing
I had always heard I needed to use Pinterest but it wasn't until I started the course that I really kicked myself in the butt to do it.
Michelle includes a bonus "Pinterest guide" that was super helpful in setting up my Pinterest account for this site.
I now have over 4,000 followers and growing on the Millennial Boss Pinterest Page.
Pinterest has brought a new audience to my site that I never would have had before.
If you're reading this from Pinterest, welcome!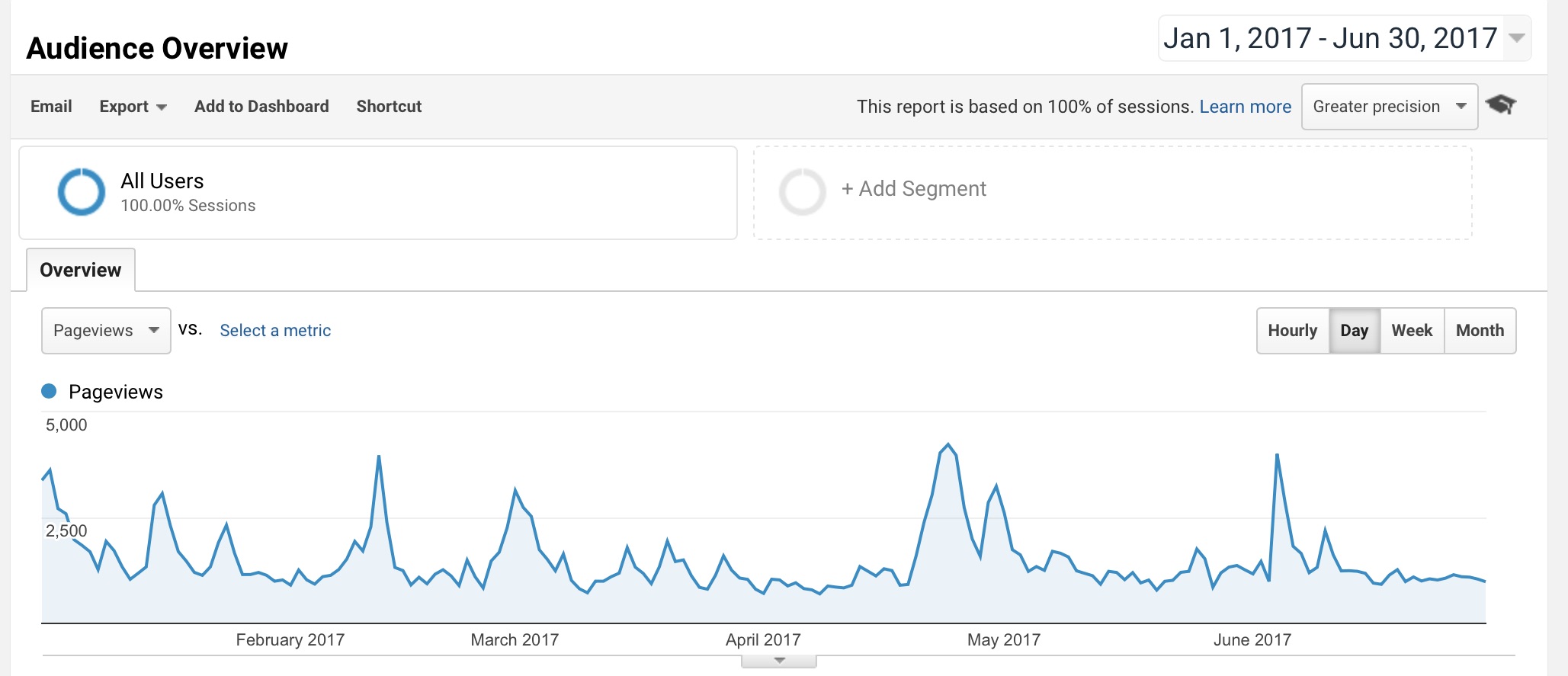 Pro Tip: I just downloaded the Pinteresting Strategies ebook which has some very insightful tips for growing your Pinterest account. I read the entire 90+ pages in one sitting because it was that good.
For only $32, you get some serious meat here. I highly recommend you download it, if you're serious about increasing traffic from Pinterest.
Check it out here, Pinteresting Strategies Ebook.
The Course Breaks Down Affiliate Marketing Step by Step
I knew nothing about affiliate marketing and needed help even just adding links to my site and figuring out what products to promote.
Michelle Includes So Many Screenshots in the Making Sense of Affiliate Marketing Course
Michelle isn't shy about screenshots.
She has way more screenshots than I would expect someone with her income and success to include.
The screenshots are of her traffic, top posts, affiliate income, etc.
Here is an example from the course: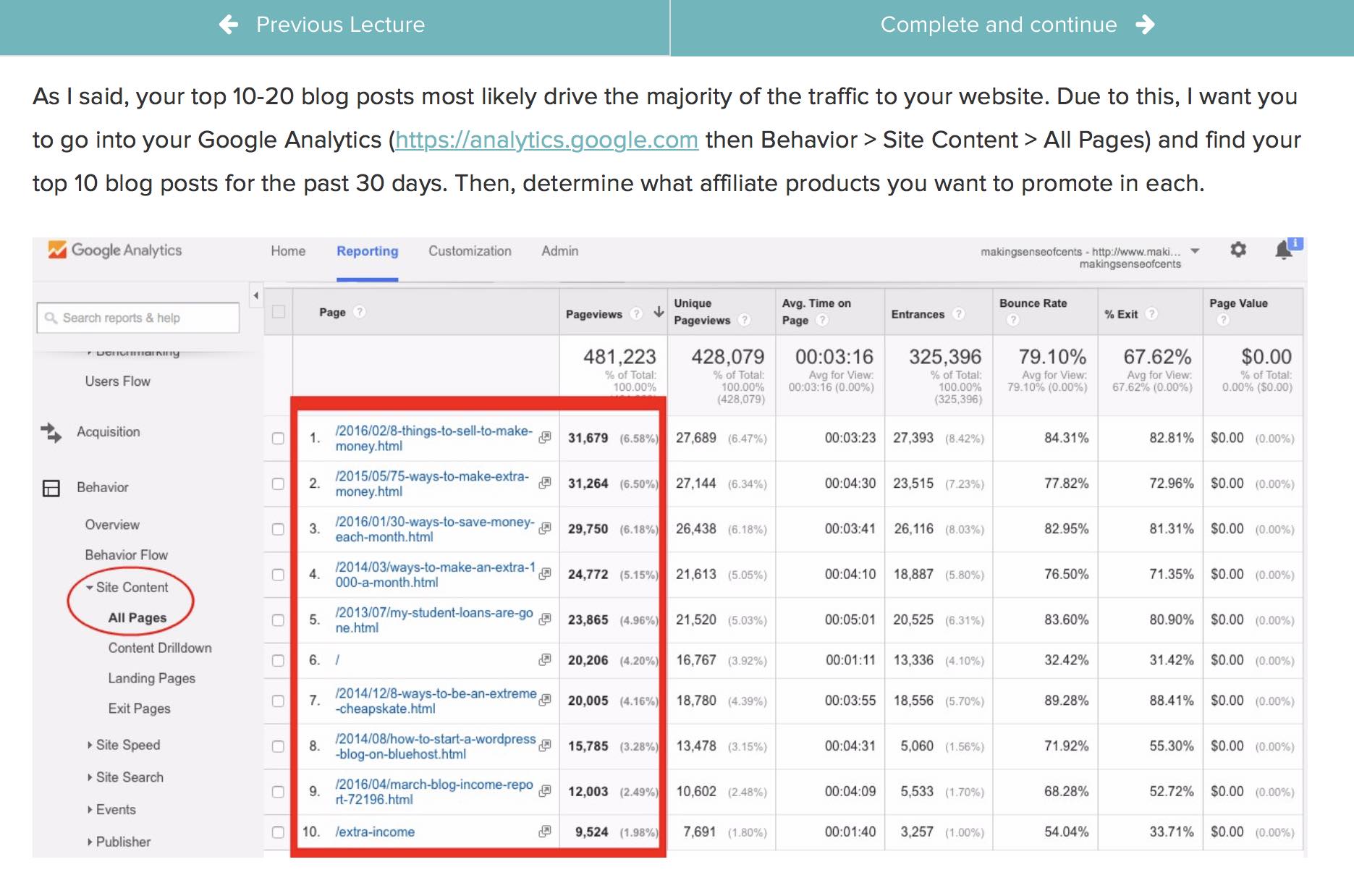 The screenshots are super helpful because you can see what actually is working on her site and think about how you can implement a similar strategy on yours.
She Teaches You to Work Smart and Not Hard
My favorite thing about Michelle is that she doesn't advocate that you slap links all over your site.
She encourages being smart about which posts are doing well and then to add links to those posts.
That has saved me a bunch of time.
I now wait for a post to go viral before I optimize it for affiliate marketing.
Related: The 15+ Tools I Use to Monetize My Blog
The Course Facebook Group is like the best FAQ ever
The best bonus to this course is the access to the private Facebook group where bloggers ask and answer questions from each other.
You can use the search function in the Facebook group to find the answer to any question you may have.
There is a social share day where you can share each other's content and a day to ask questions specifically to Michelle.
She answers them all.
You only have access to the Facebook group if you sign up for the Making Sense of Affiliate Marketing course.
The Tailwind Tribe is Pretty Cool Too
I use Tailwind to schedule all of my Pinterest pins and it has this feature called tribes.
It is essentially a feed of pins from everyone in your "tribe."
Michelle has set up her own tribe for the course.
I submit my new pins to the tribe feed and other people share them.
I also find great content to share on my page.
Michelle's course has a lot of bigger bloggers in it so when they share your content, you get a boost from their followers.
You need to be signed up for Tailwind to use the tribes feature.
Sign up for Tailwind here and get a $15 credit.
Other Stats From the Past 6 Months
I set a goal in Google Analytics to track the number of people on the site for more than 5 minutes.
I figured that was a good metric to track engagement.
I've been happily surprised to find that a good portion of traffic coming from Pinterest is staying on my site.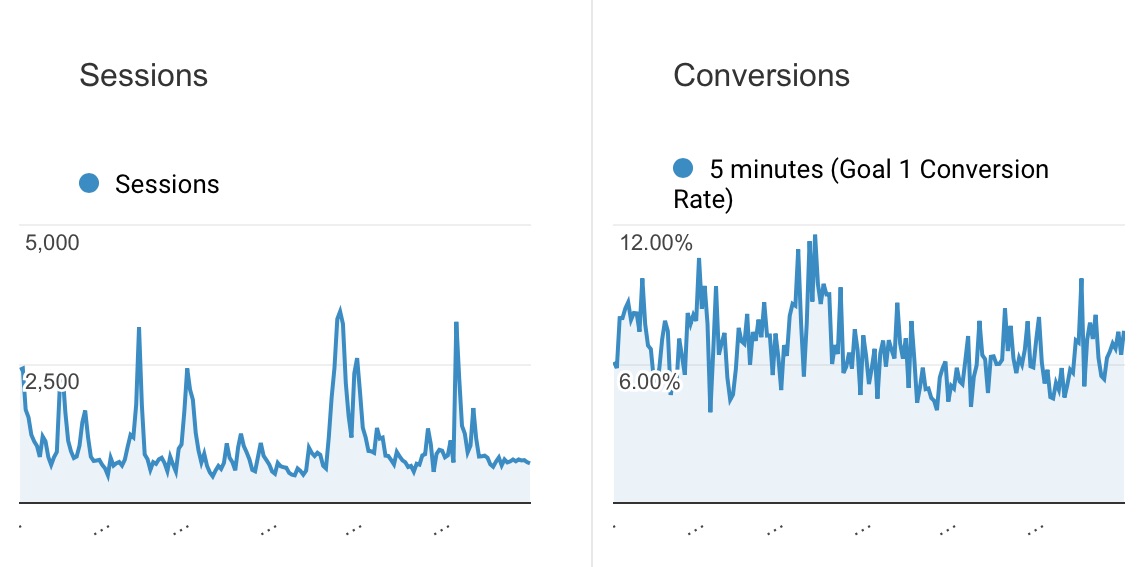 My point of sharing these metrics is to show that I'm getting good engagement despite the fact that I'm bringing in traffic from new sources and promoting affiliate marketing.
Related posts:
Negative Review of the Making Sense of Affiliate Marketing Course
I'm in the same niche as Michelle and at first I could see how a blogger outside of that niche might be skeptical of the course.
Although, Michelle did update the course to include affiliate products to promote in different verticals (such as healthy eating).
Bloggers in the food space, health space, fitness space, and really any other space can benefit from this course now.
Thanks to Michelle for making that update.
She really does update the course regularly which is another great perk of the course.
I actually just went back into it to write this review and there is new content in there that I hadn't seen before.
I'll see you in the Facebook group!
Sign up here for the Making Sense of Affiliate Marketing course.
If you have questions on the course, let me know in the comments.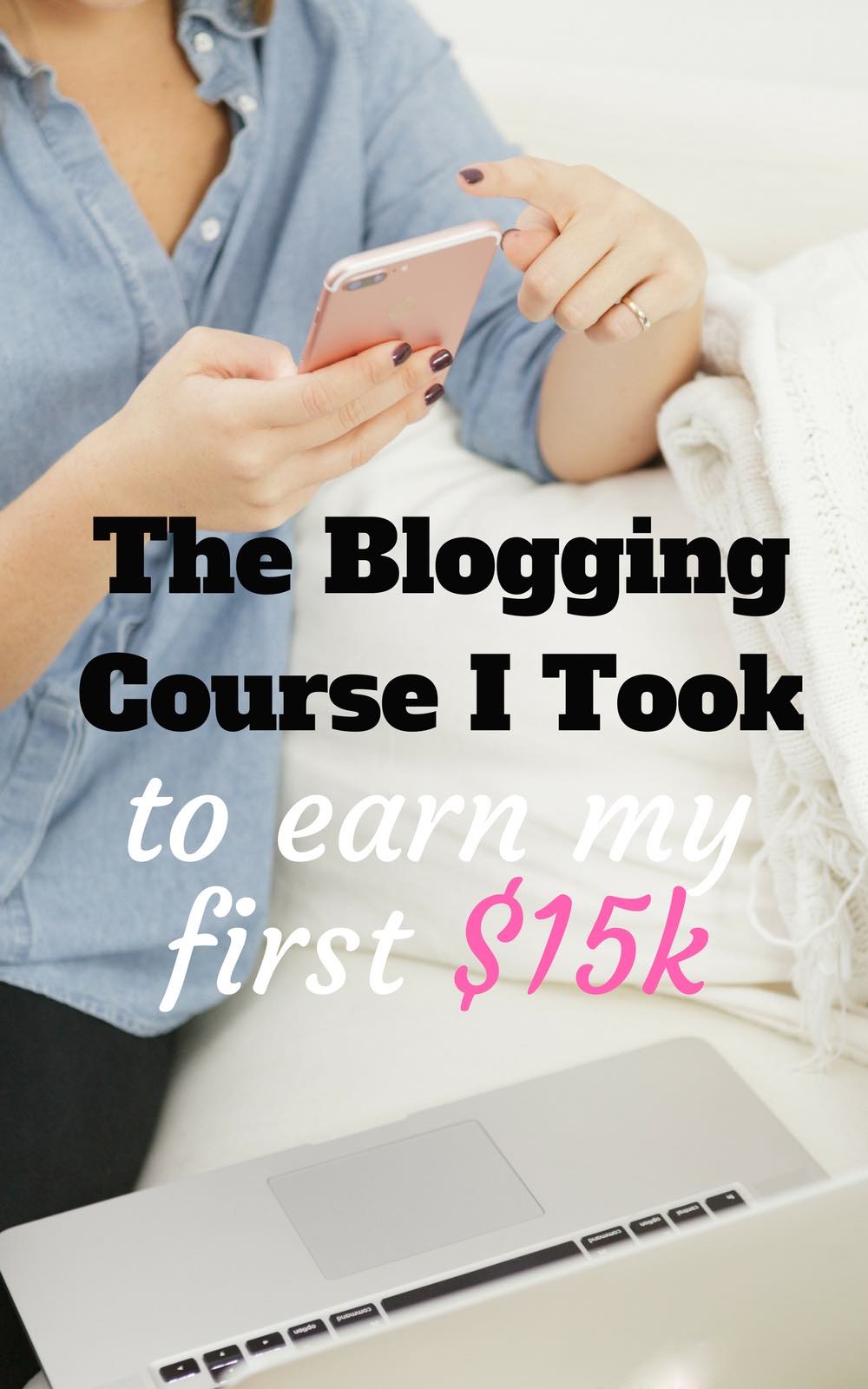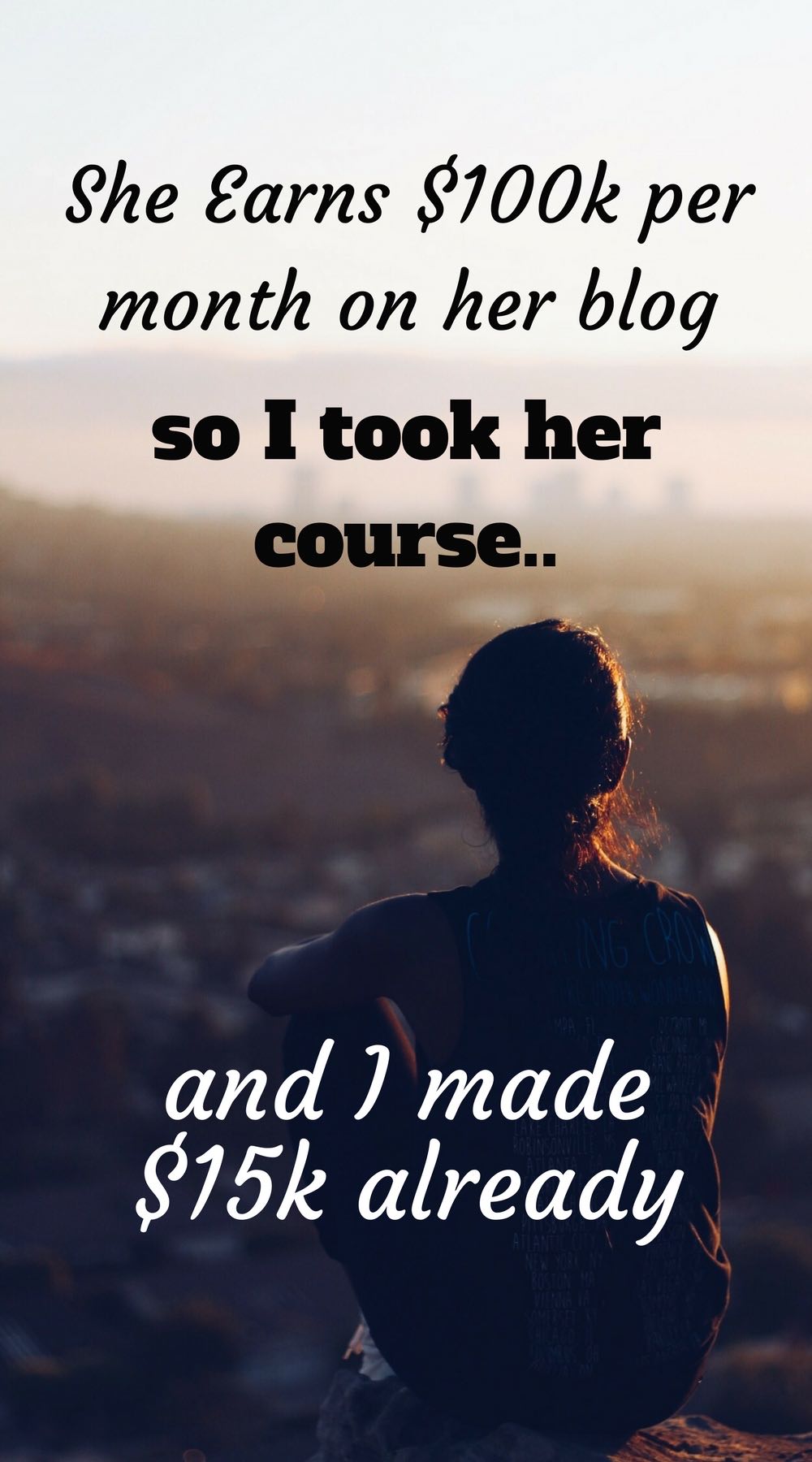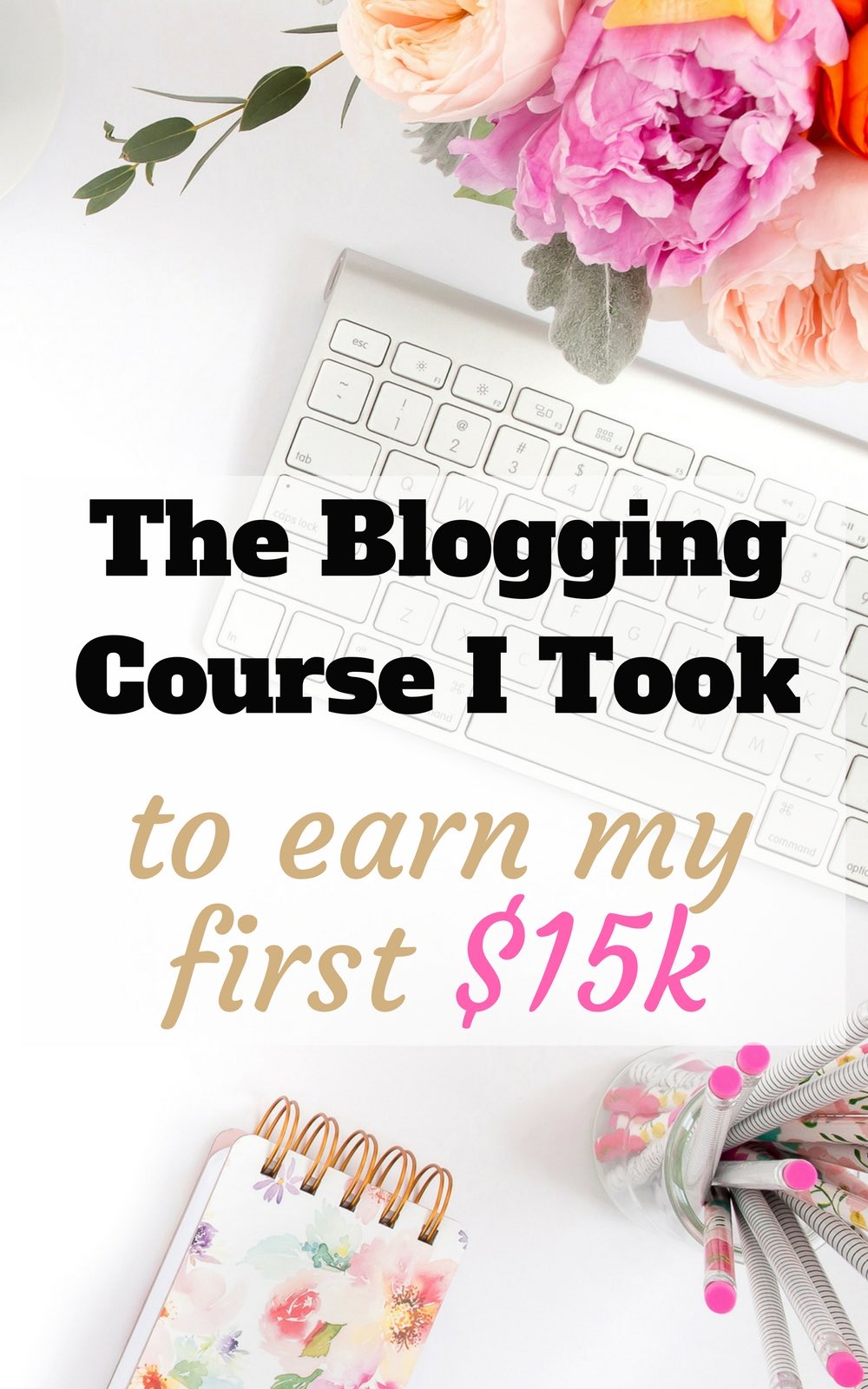 Get FREE Money Tips
Join our email list and receive helpful tips to improve your life and business