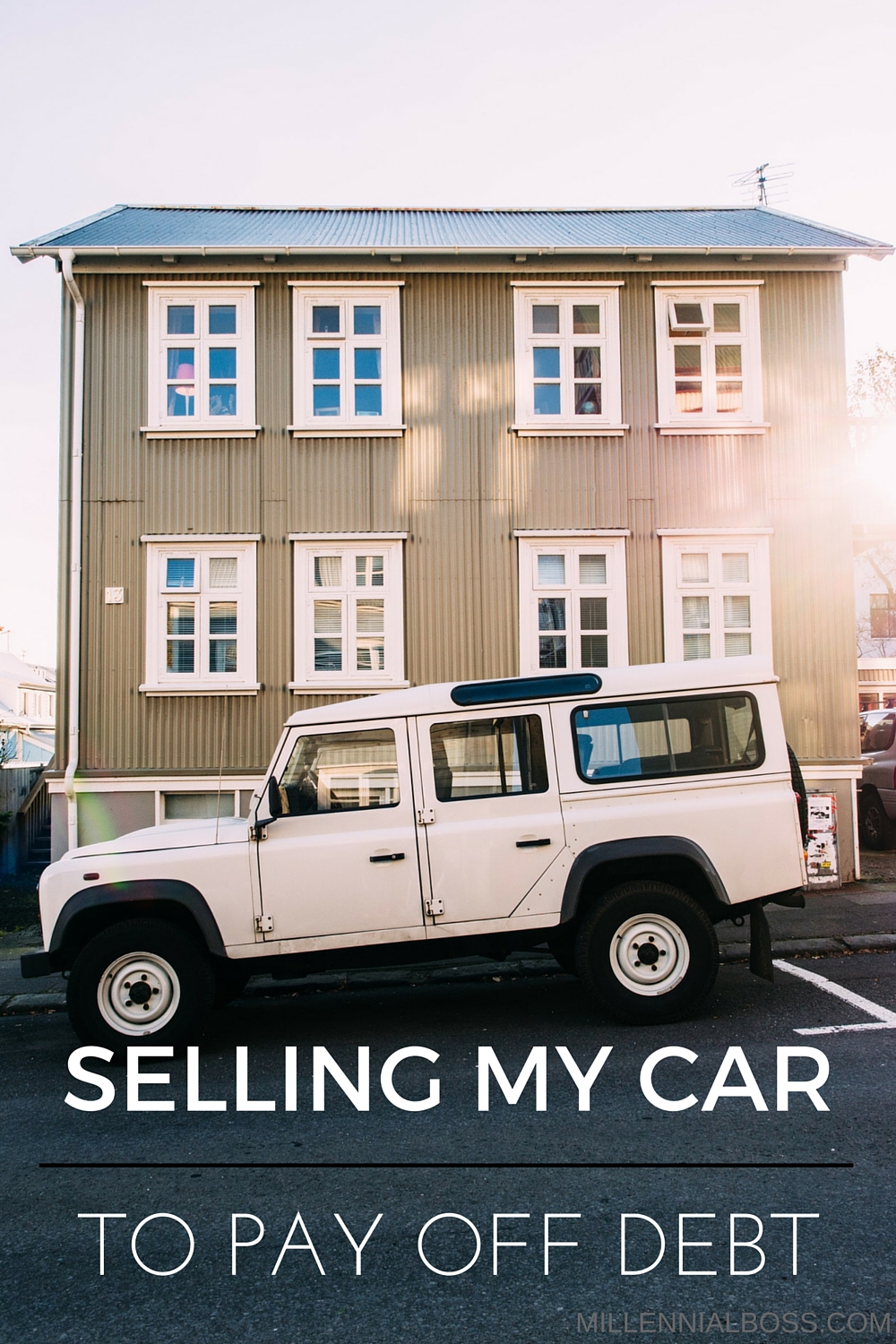 Time to celebrate! I sold my car!
For the last 17 months I've paid nearly $400 a month to own a brand new SUV complete with moon roof, navigation, and fancy eyesight technology that tells me when the car in front of me moves or when I'm drifting out my lane! Perfect to keep me focused when driving!
In all seriousness, I love my car. We've spent a lot of time together. I was commuting 100 miles a day round trip to work for the last two years. The heated seats, the navigation, the 4-wheel drive did make my commute more comfortable, especially in the winter.
Last year though I attended Chautauqua and it made me realize how much more quickly I could get to financial independence if I could make that $400 a month work for me instead of work against me.
How Much I Spent Per Year on My Car
In 2015 alone, I spent over $9,000 on my car.
Between the car payment, gas, annual registration fee, maintenance, and car insurance, I was effectively paying $750 a month to drive!
Ridiculous!
I had owned 15+ year-old cars prior. When I went on my lifestyle inflation run in 2014 I decided to buy a new car.
Everyone Wanted Me to Buy This Car
You would not believe the number of people who encouraged me to sell my old car and to buy a new car. I don't know why people pressure other people into buying things but it tends to be a favorite past time of many people I know and love.
Instead of encouraging me to fix up the minor things wrong with my car – such as fix the brakes – I was told to buy a new car because my car was "unsafe" and it would be more expensive to fix up my car (highly doubt it would be more than $9,000 a year!)
I was also told that new cars have the best financing so they were better than used. OUCH.
Ultimately, it was MY decision to buy the car – and I've learned from it – but it's crazy the number of people who will encourage you to make bad decisions.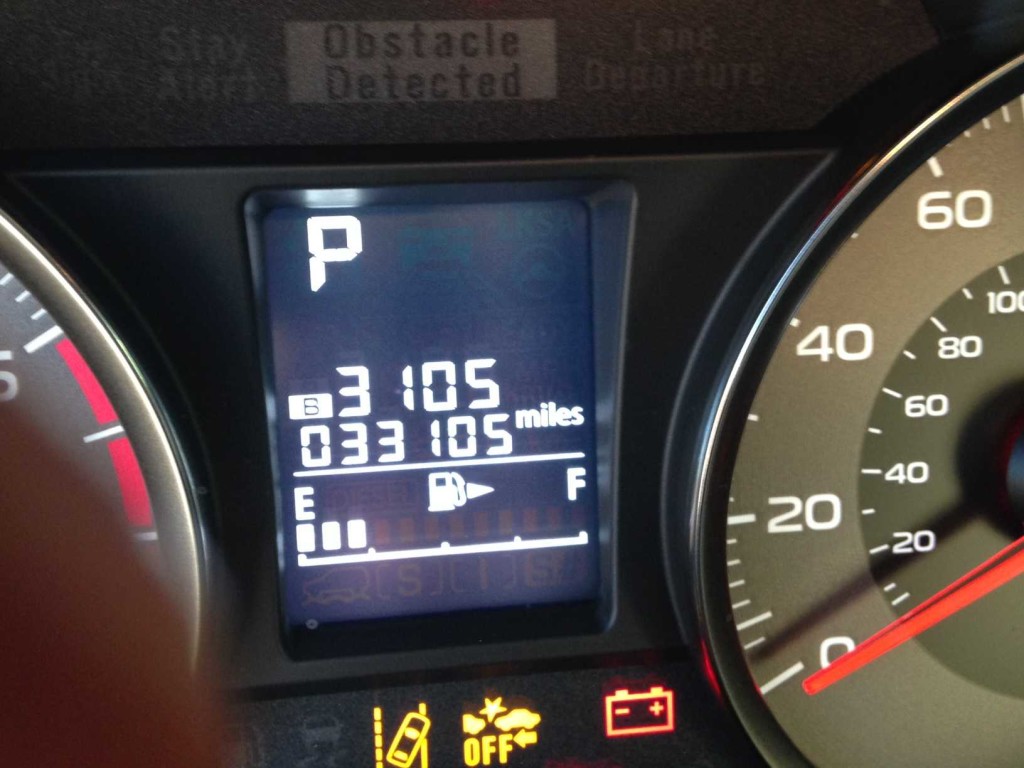 The Tipping Point
This latest career opportunity and the subsequent Craigslist frenzy that followed, encouraged me to sell my car.
I will be within walking distance of work for the first month when I'm in temporary housing and I hope to live within walking distance of work or at least in walking distance to public transportation when I choose my long-term rental.
My fiancé will have his car with us so we can still take weekend hiking and skiing trips, which we very much enjoy.
Selling our car will give us an  extra $750 in our pocket each month less other transportation costs.
The 5 Steps I Took to Sell My Car
1. Assess the value on Kelley Blue Book
I searched Kelley Blue Book and Craigslist to get an idea of what my car was worth.
Kelley Blue Book asked me a bunch of questions and then gave me a range that I might get for the car if I traded it in to a dealer or sold via private party. The private party range was a little higher for more hustle.
New cars depreciate very quickly so when I discovered the amount it was worth, it was a bit of a punch in the gut.
So many people told me not to sell the car now because I just bought it and it lost so much value already. I should wait, they said.
I've stopped listening to other people's car advice.
I spent $750 a month the past 17 months but it doesn't mean that I have to continue to spend that much any longer. I can stop the bleed now.
My goal was to sell it for the amount I have left on the loan and to get out!
2. Clean up the car
I was inspired by a recent post from MMM which discusses a guy who buys and sells used cars as a hobby. He mentioned touching up scratches with matching paint to increase the value.
I decided to google for the matching paint for my car model and year and found it relatively easily.
For $17 I ordered a half-ounce bottle of base paint, mid-paint and clear coat.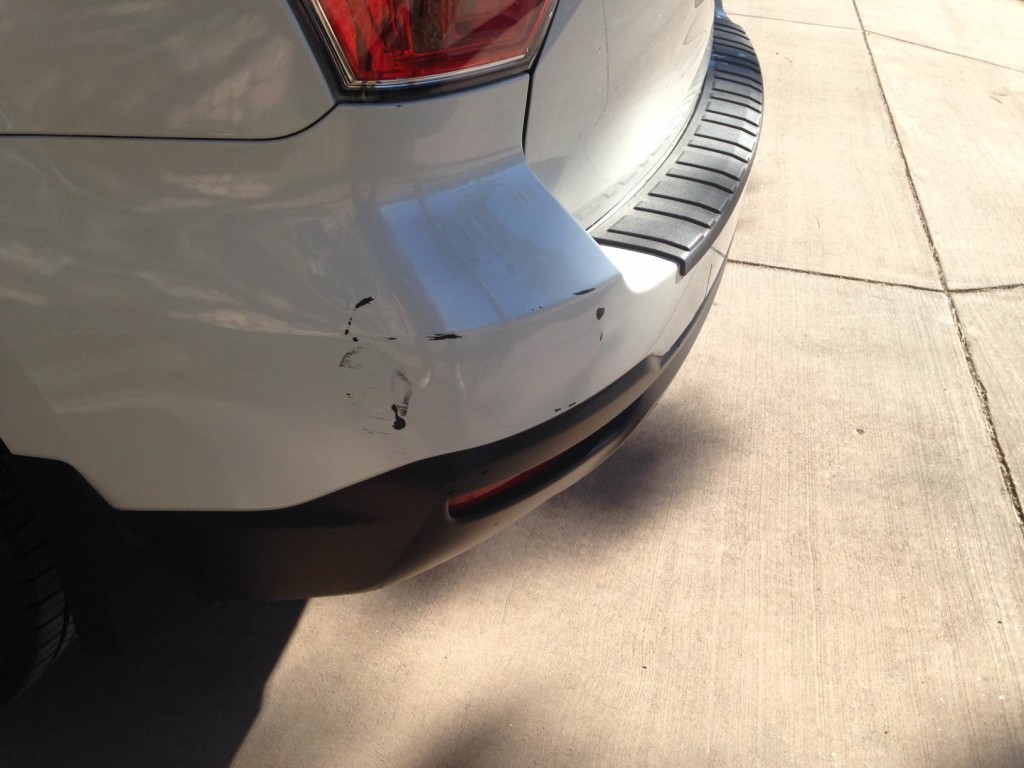 Truthfully, the paint didn't look perfect but it was way less noticeable than the black scrapes that were there prior.
It also was way less expensive than the $700 I was quoted by an auto-body to fix it.
I unfortunately didn't get an "after" picture because I was in a rush but imagine the black scrapes covered over with still sort of noticeable but improved white paint.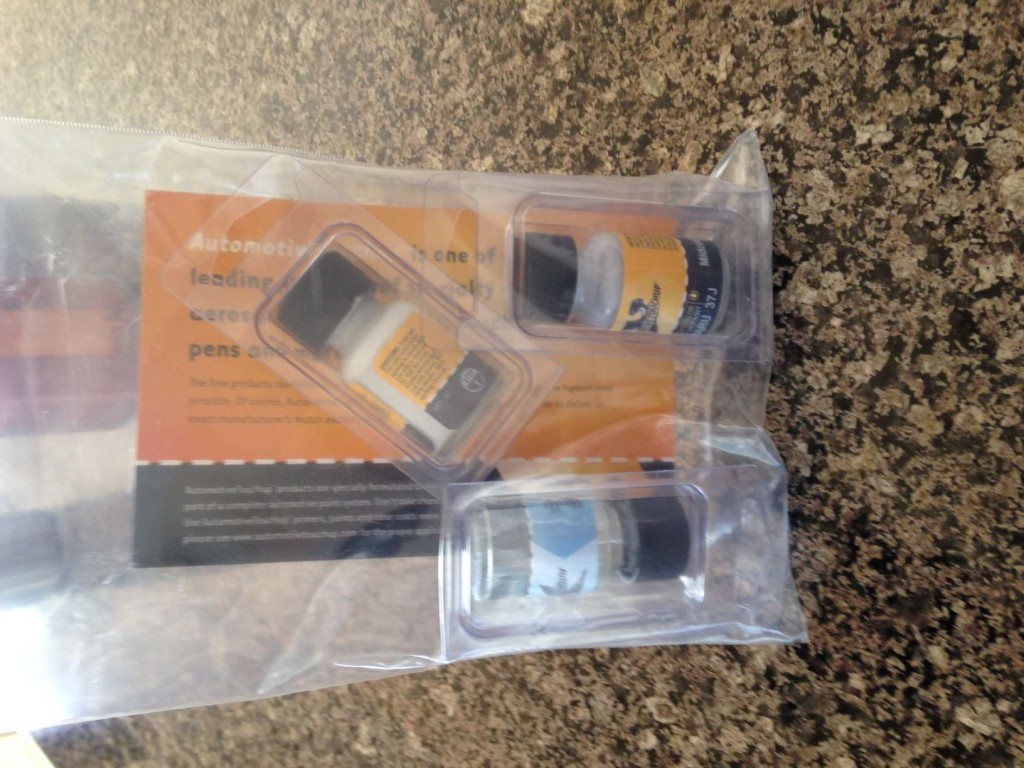 I also wanted to clean the car so that someone sitting in it could get that "new car" feel and smell.
I had an expired Groupon from Car Toys which I redeemed to get an express detail. I could no longer get the deal for the full detail but could apply the promotional price towards the express detail. I paid $20 out of pocket.
The only real benefit to the detail was that they vacuumed up all the dog hair in my car. I totally could have done this for a few quarters at the gas station myself but I figured I should use the Groupon. I ended up dusting off the dashboard myself since it wasn't covered in the express detail (seriously?).
I also paid $6 to take the car through an automated car wash which made it look great! I had read online that clean wheels were important to resale value so I took a rag and shined up all the hubcabs.
Lastly, I set up an appointment to get the windshield replaced. This replacement would be covered by insurance.
3. Put ad on Craigslist
I first tried to sell the car via private party on Craigslist. I priced competitively (looking at what other cars were going for in the area) and put up a good picture. I made sure to post in my city but also in the neighboring city so it could get more views.
The first person who contacted me low-balled me by $2,500. I was able to negotiate up by $1000 but it was still not a great deal.
I searched the person's name on Google and found out he was a used-car buyer for the dealership I bought it from.
Dealerships always seem sketchy to me. Why not come out and say that he works for a dealership? I know why he didn't but that along with the low offer irked me a tad.
I also had one other email from someone asking questions about why I was selling the car, the condition, etc. I didn't hear back though when I responded.
4. Get online quote from Kelley Blue Book
With the move just a few days away, I was very motivated to sell the car so I started looking into dealerships.
I used the Kelley Blue Book "Instant Cash Offer" feature just to see what it offered me.
The wizard asked questions about the car, condition, features, etc. and then produced an online offer and list of participating dealerships that would take the offer as long as the condition matched what I described.
The offer was $1300 lower than the amount I had put on Craigslist but was a good starting point, and I was ready to get rid of this car.
One of the dealerships called me right after I pressed submit so I set up an appointment to meet them that night. The windshield wouldn't be done until the end of the week but I figured I would go check it out anyways.
5. Sell car
I was in a rush when driving to the dealership and accidentally walked into the wrong one. Turns out, it was just my luck! The sales guy at this dealership offered to beat the competitor's offer.
He glanced over the car and remarked on the condition of the wheels. He entered the details into his tablet, and then made me an offer, only noticing my minor touch-up work once I tried to negotiate an extra $300 into the offer. I don't think he noticed the windshield or if he did, he didn't comment.
He wouldn't go any higher but I was happy with the original offer. It was within $20 of what I owed on the car. It would get me out of the loan, free and clear and more importantly, TODAY.
The salesman had me sign a few things, called my loan company to organize paying off my loan, we shook hands, and I was on my way.
Two days later, my loan shows a zero balance in my account. Yay!
No Regrets From Selling My Car
I don't regret selling my car at all.
Compared to grief, heartbreak, and other tough things to deal with, selling material items is nothing.
I have used this recent career opportunity as the catalyst to declutter my life and it feels great.
Next up, selling my home!
Have you ever sold a car? Any tips?

Latest posts by Millennial Boss
(see all)