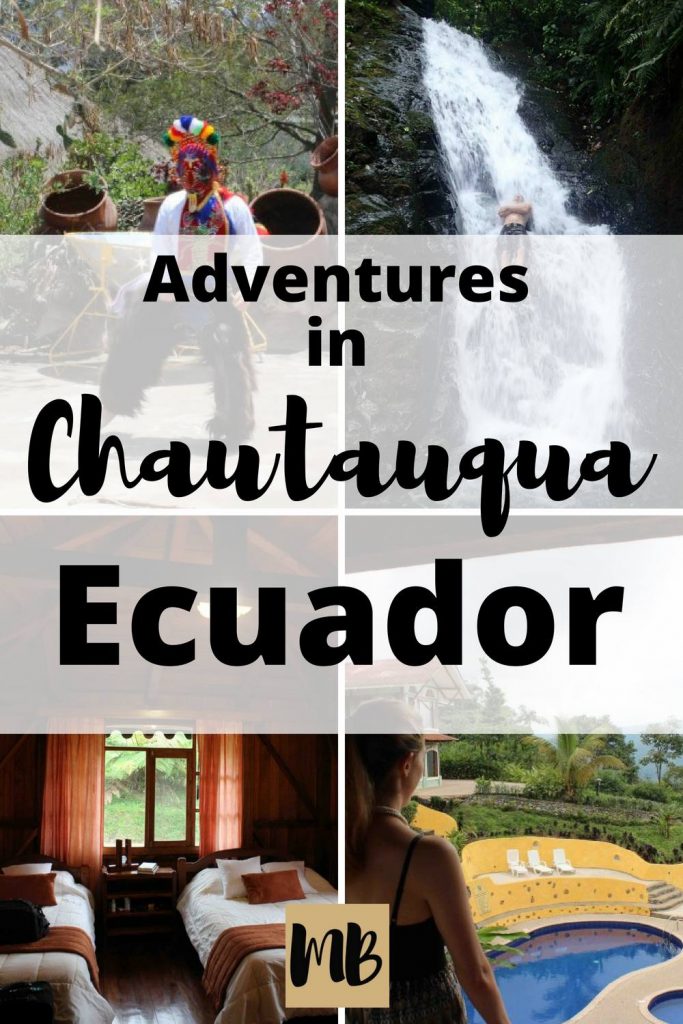 This article is a review of Chautauqua 2015, a gathering of personal finance/early retirement enthusiasts that occurred in Ecuador this past October.
On the plane from Miami to Ecuador, it hit me. I was heading to South America to meet strangers that I had only read about online.
Crazy thoughts started spinning in my brain. "What if we can't find the group when we arrive?" "Even worse, what if this is a scam?"
I look over at my fiancé, whom I brought along for the trip, but decide not to say anything. I was so confident about this trip before and didn't want to alarm him now.
I quickly tap in to the state of mind that I developed on study abroad flying Ryanair.
I would ask myself during that time "Do I want to go to Malta for 15 Euro? Yes! Then I have to get over my fear of flying this airline." And I did.
My desire for adventure is much greater than my fear.
Arriving in Ecuador, we quickly go through customs and gather our things. We had been there five minutes when I see my fiancé drinking from the water fountain. "Woops!" He said. "Forgot."
We then walk out to the very crowded greeting area and I quickly scan the crowd. I don't see a sign with 'Chautauqua' on it. I don't see Cheryl Reed. The thoughts come back.
Then a really tall guy steps aside and I see Cheryl, standing there with the biggest smile on her face. Relief.
Other Chautauqua attendees start to assemble around Cheryl. We briefly introduce ourselves and then we are off to the hotel.
Our adventure begins.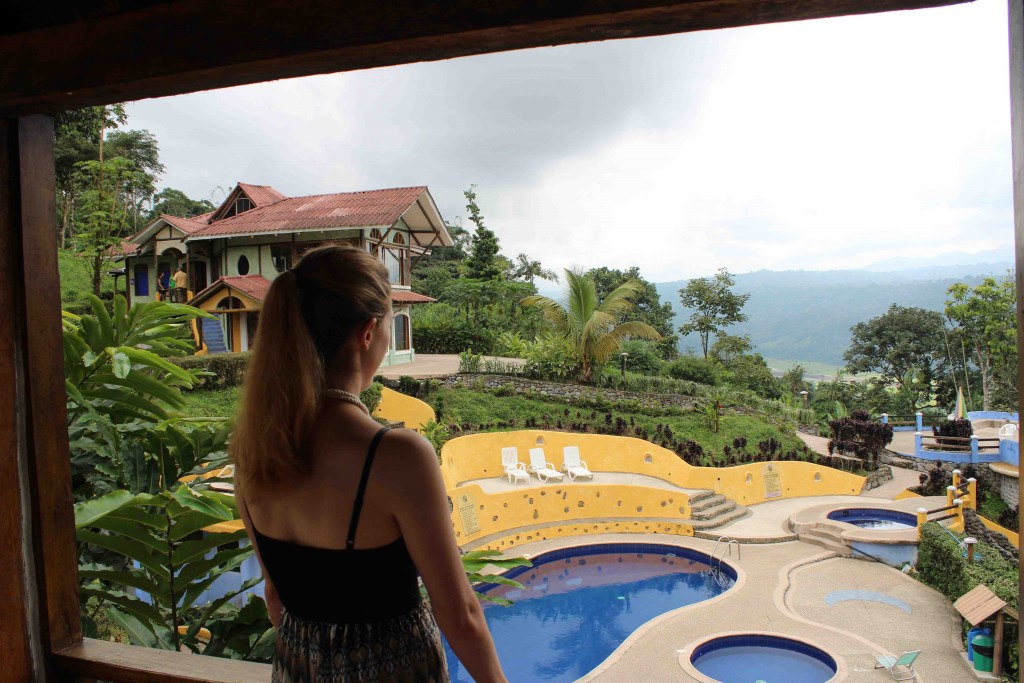 The Cast of Characters on Chautauqua
When I booked the Chautauqua trip, I wondered what type of person would go on this trip? Who will I be spending a week with in the Ecuadorian forest?
I had read Dividend Mantra's opinion of who would be on the trip and wondered if that was true. We didn't fit that description.
Over coffee and fresh fruit the next morning, I start to meet the other attendees.
There is a couple who run an Airbnb, a woman who is just a few years out from retirement, a man who made his nest egg through real estate. There is a couple where one is 3 months from retirement and the other has to work a little longer. There is a guy who has been retired for years and a young woman who is just a few years ahead of us on the savings plan.
Everyone was at different stages along the path to financial independence and everyone was getting there or had already gotten there in a different way.
Most importantly, everyone was excited to be on the trip and to share. At 26 and 29, my fiancé and I were the youngest in the group by a few years. I was a bit insecure going into the Chautauqua that I didn't have much knowledge to offer to the other participants versus what I would gain from them but two minutes with this group washed away that fear.
The enthusiasm, the intellectual curiosity, and the optimism for life that this group had were refreshing.
I fit in because I shared some of the same ideals about life and more importantly, about what life could be.
My friends and family think my ideas about early retirement are crazy so I make jokes about it all the time. I had joked before the trip that I was going to "crazy camp" in Ecuador for a week.
Well let me tell you, "crazy camp" was awesome!
To share one week in Ecuador talking, laughing, and learning with twenty-plus other "crazy" people was amazing.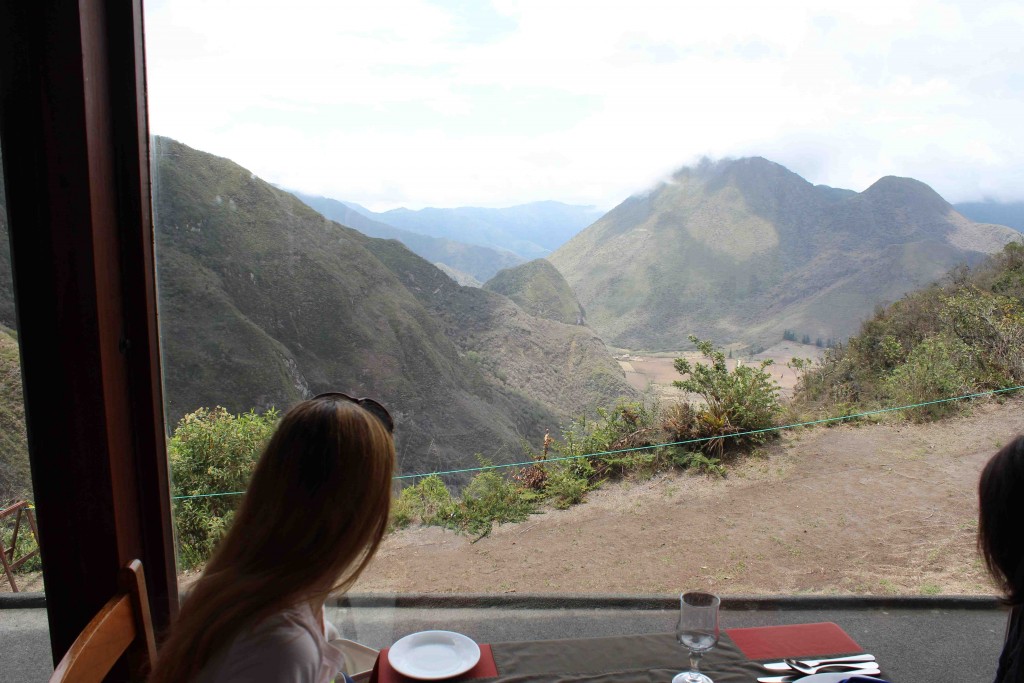 We didn't just talk about money at Chautauqua
People would assume that when twenty-plus FI nuts get together, many of whom cannot talk about their favorite topic with their friends and family, that the conversation would be dominated by that topic.
Well, we talked about money and financial independence A LOT but it wasn't all of the conversation.
We had fun too!!
Every night we would sit around the hot tub, drinking wine, whiskey, and having a great time. We had a few comedians in the group who kept us all dying laughing.
The connections have lasted well past the Chautauqua.
We have a Facebook group where we share jokes and ideas. Some of the attendees have already met up.
I think many people were drawn to the trip because of the bloggers but we all quickly realized that everyone, bloggers and attendees, were inspiring.
Related: The Secret Cult of Young People Who Travel the World & Retire Early
Hosteria El Encanto
The El Encanto Resort where we stayed for the week was picturesque.
It consisted of 5 or 6 little buildings and then a main building where we ate our meals.
The food was delicious and the coffee and fruit juice were the best I've ever had.
We ate all of our meals together, which allowed for great conversation and fostered a closer connection.
The building we stayed in had beautiful wood floors and beams on the ceiling. It had big glass panels through which we could see the forest and a balcony with a gorgeous view of the mountains.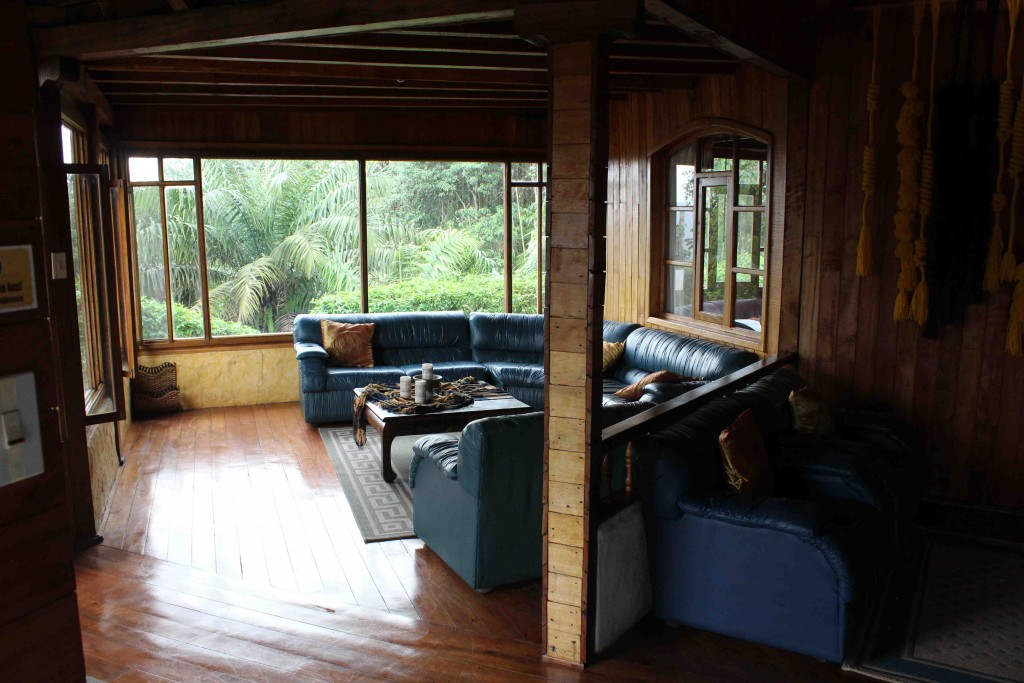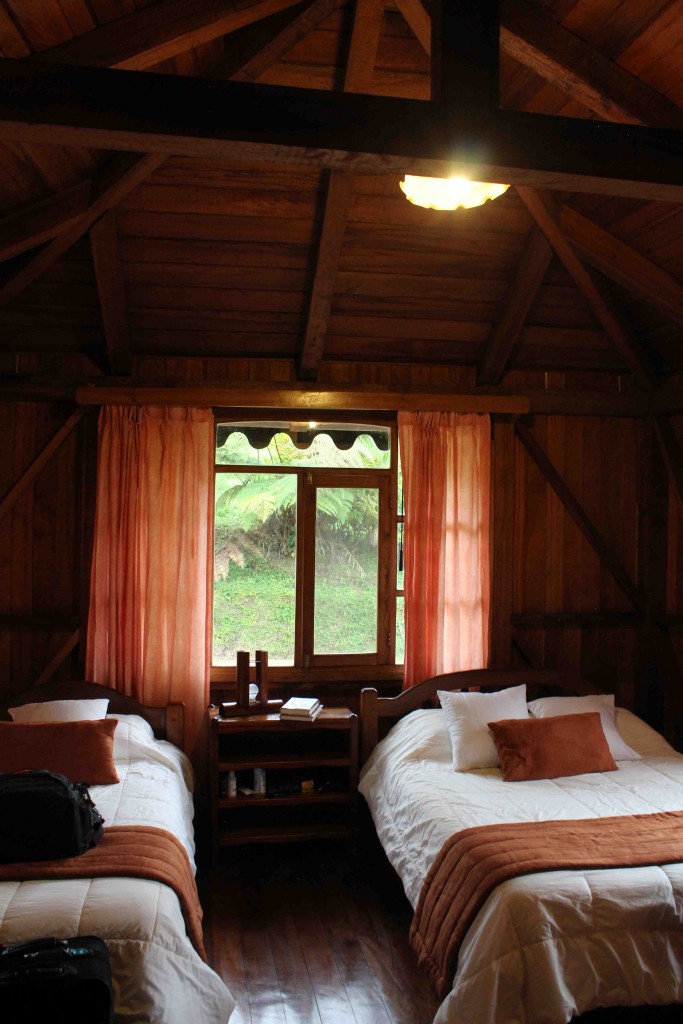 There was a path behind the resort that took you through the forest to a waterfall.
We hiked this path many times throughout the week.
It was at this waterfall that I realized Mr. Money Mustache really did live life to the fullest (and might be a little more of a risk-taker than the rest of us!)
A few of us were too chicken to climb up the waterfall and jump off – but not MMM. He launched straight off that waterfall, arms out.
MMM has a great post on how we as a society perceive risk.
It makes sense to me but I just couldn't bring myself to jump off that waterfall!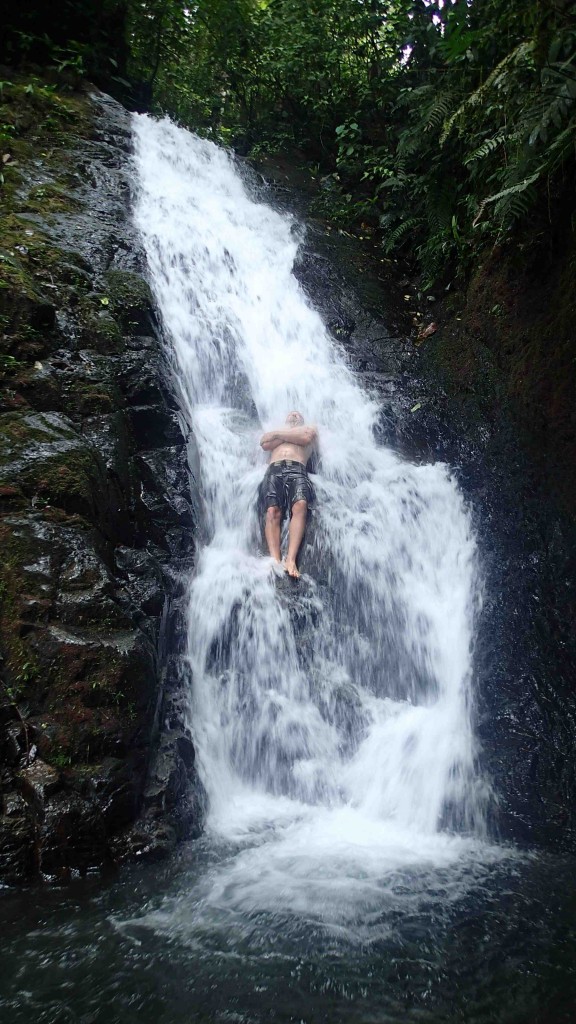 What we did on Chautauqua
The trip was lightly scheduled with presentations, 1x1s, and activities. I say lightly scheduled because I think Cheryl did a good job of balancing leisure with activities. I've had go-go-go vacations before and this was not one of them.
I had time to relax between meals, take in the beautiful surroundings, and reflect.
Activities
The activities were a trip to the Equator museum, a chocolate factory in Mindo, a zip-line canopy tour, a shaman cleansing, a visit to Cheryl's farm where we had coffee, and a community service project.
I must say that the chocolate and coffee in Ecuador are so delicious. I was in heaven all week.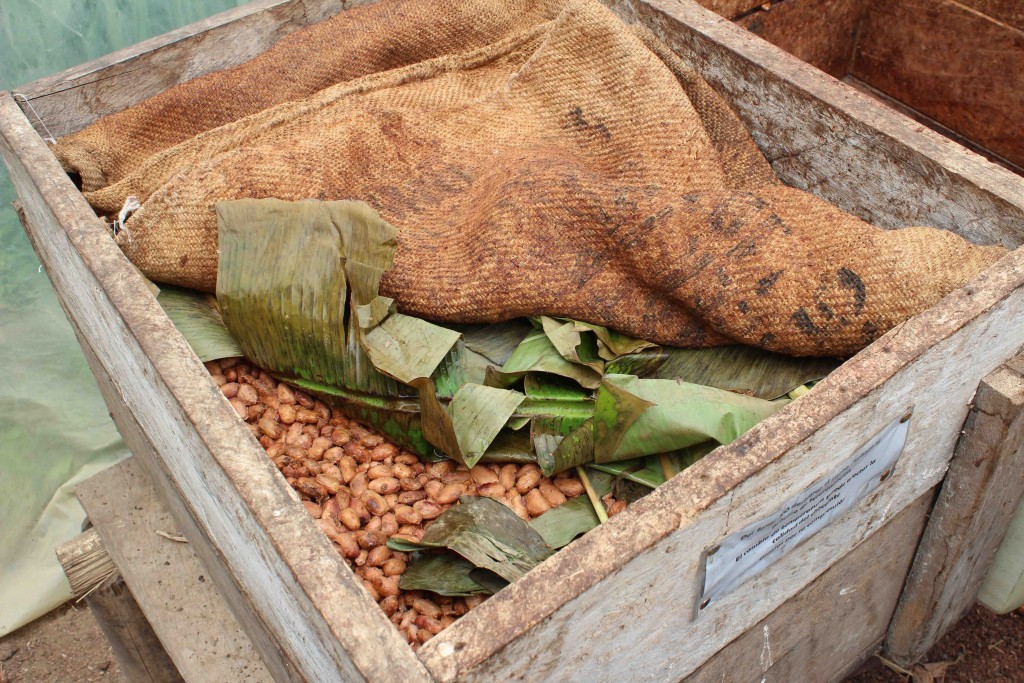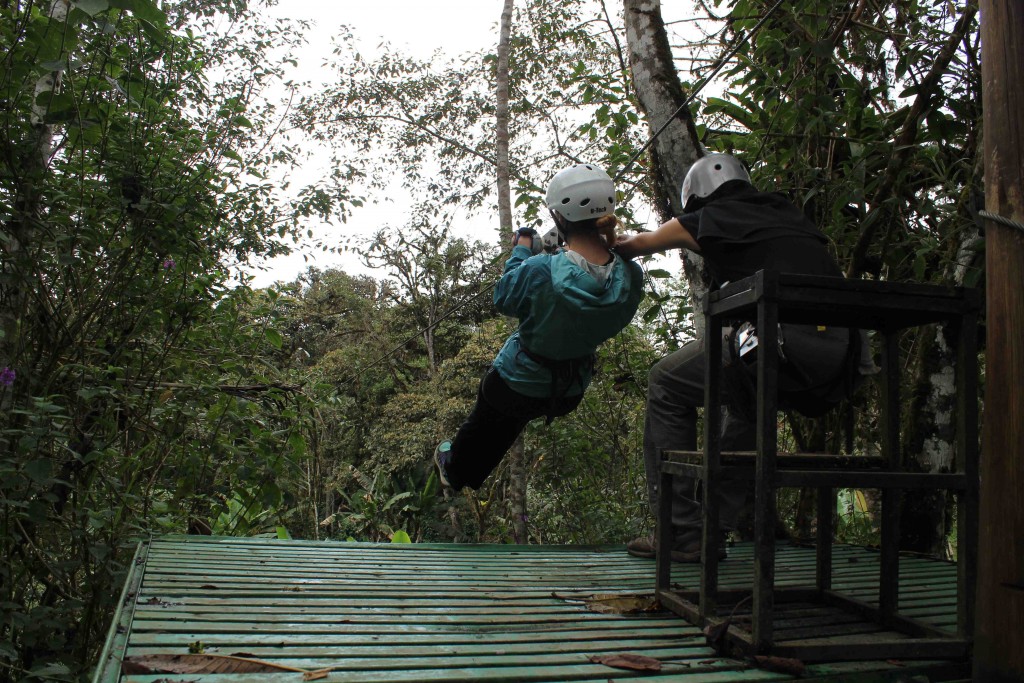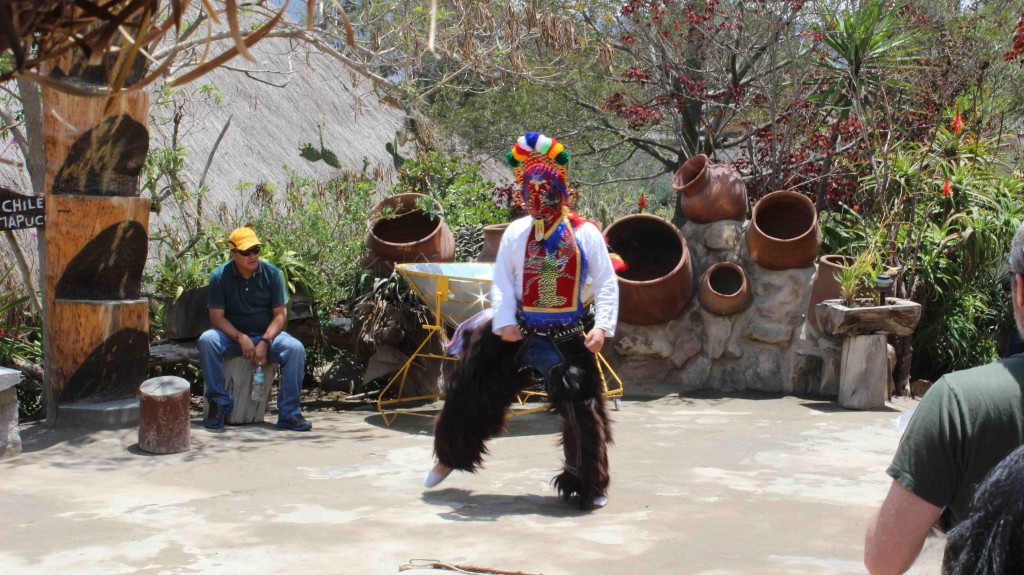 Presentations
Cheryl Reed kicked off the presentations with a talk about finding happiness wherever you are. Her presentation reminded us that we alone are in control of our own happiness and that achieving our dream life may not necessarily make us happy.
Jim Collins discussed some of the main rules that have allowed him to achieve and sustain financial independence for decades. Besides avoiding debt and spending less than you earn, Jim discussed low-cost index funds and the futility of trying to pick stocks. I pulled Jim aside later in the week to ask some investment questions, which was extremely helpful.
The Mad Fientist's presentation was a combination of strategy for happiness and strategy for early retirement. The Mad Fientist talked about tax minimization, the conversion ladder, the order of operations for contributing to tax-advantaged accounts, tax gain/loss harvesting, and aspiration theory, among other topics.
Go Curry Cracker's presentation was last and gave an overview of some of the strategies that he uses including geographic arbitrage, tax minimization, finding inexpensive but luxurious accommodation in foreign countries, and health insurance. I sat next to GCC at dinner after his presentation and he kindly went through a few of the topics again in detail for a few of us who needed extra help (thank you!).
I'm not including details from the presentations but I highly recommend you go to GoCurryCracker.com, JLCollinsNH.com, and MadFientist.com to read more. These bloggers are extremely smart, helpful, and inspirational. I am very glad to have spent a week with them.
In addition to the scheduled presentations, Mr. Money Mustache held a Q&A, the bloggers held a Q&A, and then we had a group recap session where we all shared what we learned during the week.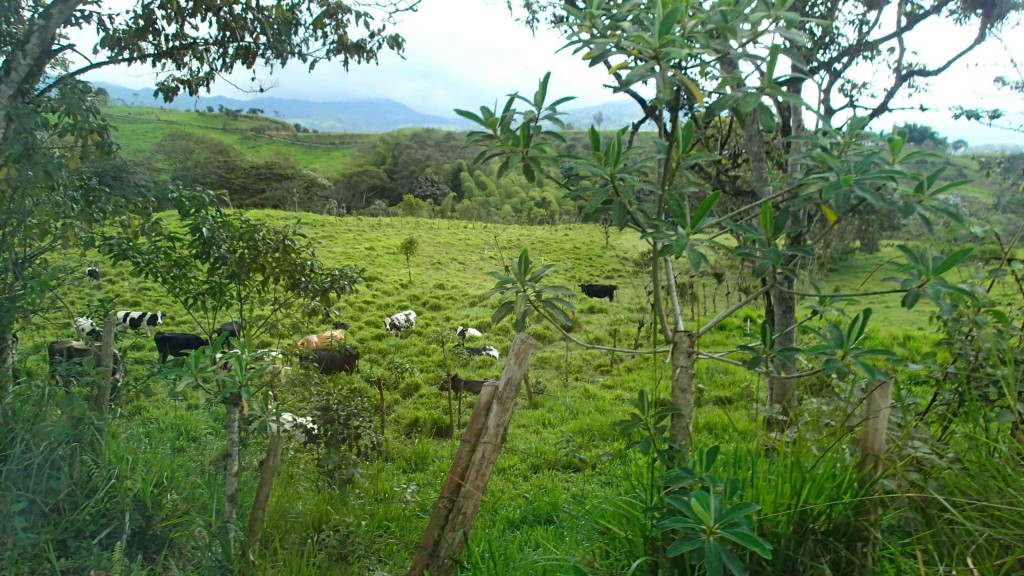 1x1s
Since I was on the trip with my fiancé, I was lucky enough to attend two 1×1 sessions. I had one hour with the Mad Fientist and one hour with Go Curry Cracker. The 1x1s were a scheduled time where we could receive personalized advice from the bloggers. I know my fiancé and I benefited greatly from these sessions and we came up with a game plan for our post-Chautauqua life.
Lucky for the attendees, the bloggers were so open to helping us that they created opportunities for unscheduled 1x1s at any time. The Mad Fientist helped my fiancé brainstorm ideas about blogging on a bus ride to an activity. Go Curry Cracker spent meals deep-diving into strategies. Jim was happy to explain any of the topics in further detail or to hold additional 1x1s with anyone on the trip.
The personalized advice didn't stop with the bloggers either. The attendees were just as forthcoming, sharing their personal experiences including financial successes and pains to help each other.
Every meal, hike, or bus ride was an opportunity to learn from someone.
At one point, I was lucky enough to have a 10×1 advice session around the hot tub about what my fiancé and I should do about our alligator of a house.
Besides "sell the house" or "rent it out" we also heard a few creative ideas, the funniest of which was "put the house in Eagle's name, pull out all of the copper wiring, and walk away." (Eagle was the name given to my fiancé by the Shaman). Needless to say we won't be going with that approach but we appreciated all of the advice!
Who should go on Chautauqua 2016?
I read on the Above the Clouds Retreats site, that there will be another Chautauqua in November of this year.
I highly recommend attending the Chautauqua if any of the below apply to you:
You want to learn and discuss strategies to achieve financial independence
Spending the week in Ecuador sounds fun to you
You want to join a community of adventurous, optimistic, smart people
You want to renew your inspiration and motivation to achieve your goals
Chautauqua was a defining moment in my life and I hope that if Chautauqua 2016 interests you, you get a chance to experience it too.
Let me know if you have any questions about the experience.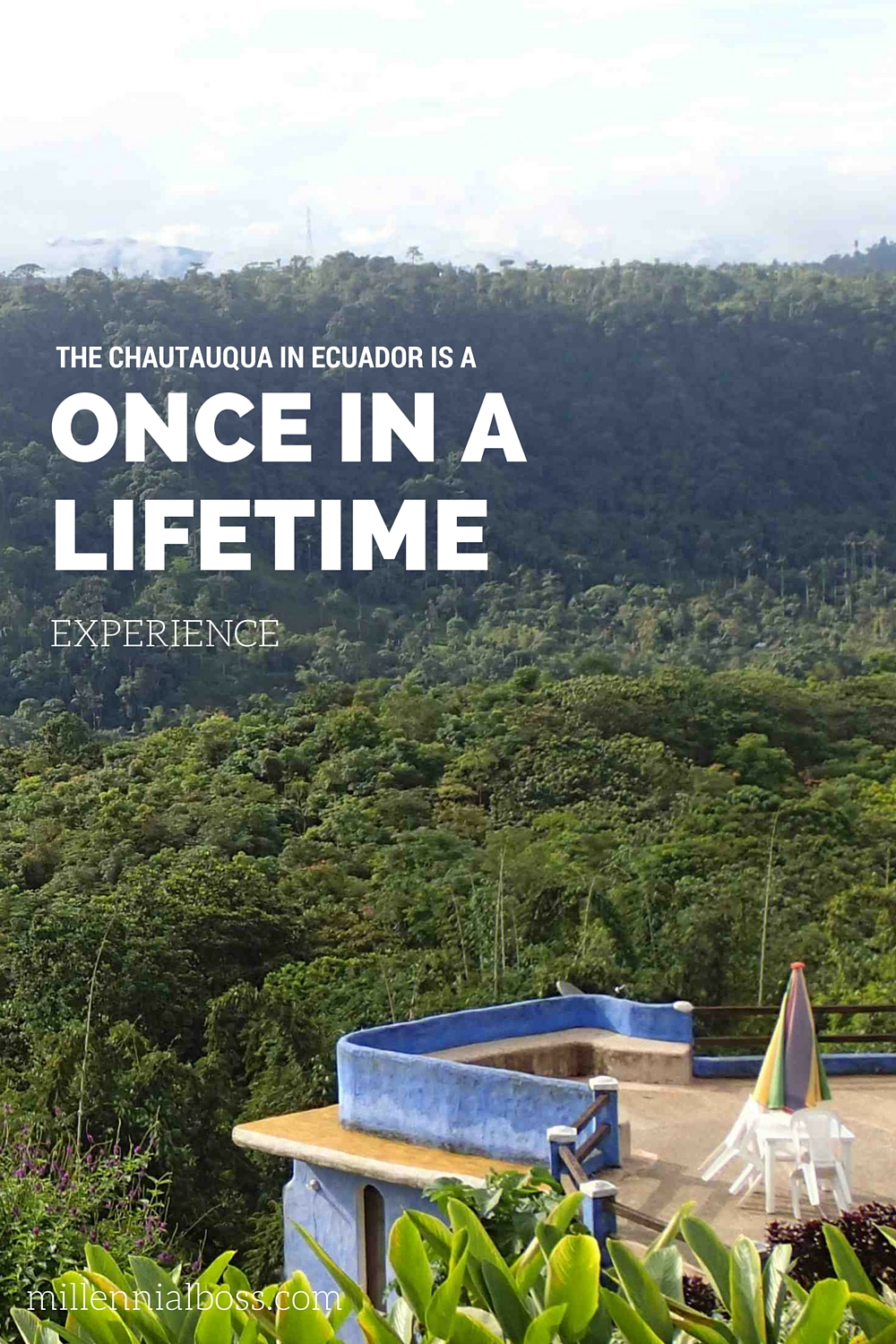 Latest posts by Millennial Boss
(see all)