In second grade I remember being jealous of the girls who would come back from vacations with braided hair wraps.
You know, the colorful string hair wraps that were made of friendship-bracelet type string twisted for a few inches around a strand of hair.
You could get them on vacations to tropical places. It was extra cool if they had charms, such as little silver dolphins, wound into them.
Any millennial girl will remember these things.
Only, some millennials will remember actually going somewhere and getting their hair wrapped, and the others will remember being jealous of the kids who got their hair wrapped.
I wanted to go on vacation and get my hair wrapped so badly.
My family vacations were short road trips and visits to a cottage in a neighboring state in the Northeast. While full of family and love, there were no hair wraps there.
I knew my family couldn't afford to travel (in the way that I wanted to atleast).
Why am I talking about hair wraps?
I was recently reading this article, Your Obsession With Travel Sure Feels Classist to Me, and it brought up these childhood memories.
In the article, the author talks about being ashamed of never having left the U.S. and her childhood memories of being embarrassed at school when other kids were going to Disneyland and cruises and such.
I completely forgot about that part of my childhood.
I had friends who went to Disneyland or Jamaica for family vacations. Cruises were a big thing. In high school, I had friends who went to Europe. I couldn't go on these trips and I knew it.
Now it wasn't the experience of travel that I was jealous of at that age (let's be clear it was just about the hair wraps) but I did feel a little FOMO and a weird sense that the other kids were better off than me.
The message I got was that travel was for rich people.
Cheap travel makes travel affordable for some
I studied abroad in Europe during college and caught the travel bug.
I scoured websites such as Skyscanner to find good deals, flew Ryanair more times than I could count, and stayed in the cheapest hostels going.
For the first time in my life, I realized that travel was actually accessible to normal, not rich people.
Now, as the author astutely points out in her post, travel is not accessible to everyone.
There are class, race, citizenship, ability and other considerations that come into play that make travel not as accessible for everyone.
In addition, the author truly believes that she cannot afford to travel.
Are travel rewards the secret to affordable travel?
I started earning travel rewards five years ago when I was a struggling recent graduate and my now-husband was working across the country.
Earning travel rewards means collecting points and miles and redeeming them for free travel including flights and hotel stays.
I collected hundreds of thousands of points on a $33,000 salary back in 2012.
It allowed me to fly to see him and vice versa every few weeks. It also allowed us to go on weekend vacations to anywhere we wanted in the country.
Points and miles made our long distance relationship work.
Sometimes we were able to hack elite status and got expensive upgrades for free.
Related post: How I Travel the World with Airline Miles and Hotel Points
My relationship with travel and feelings about travel completely changed once I started earning travel rewards.
Luxurious travel wasn't just something rich people did.
Are travel rewards vacations really free?
Travel rewards provide free travel only to a degree though.
It was actually my New Years resolution from 2015 to 2016 when I was paying off debt to not travel.
Related post: How I Paid Off $89k of Debt in 18 Months
Despite the fact that I could use travel rewards to travel my way through Europe on a completely paid for 10-day vacation (which I did with my now husband in 2013), I knew that staying put would help me pay off my debt more quickly.
When we traveled, we still paid for food, activities, and ground transportation, even if our hotels and flights were covered with points.
Travel can be more expensive than routine.
Side note – my New Years Resolution to not travel never worked. I went to Ecuador in 2015 and Aruba in 2016. It's one New Years Resolution I'm glad I didn't keep!
Do I really love travel?
I love travel, like LOVE LOVE LOVE travel. Maybe as much as Oprah loves bread.
The book Vagabonding was hugely influential in determining how I feel about travel more recently.
In the book, author Rolf Potts talks about how sometimes we travel for an experience we could easily get at home.
For example, the joy we get from making connections with strangers on a street or in a bar can be replicated at home, we just choose not to do it.
I really recommend the book for someone who loves travel and wants to think about their love for travel at a much deeper level.
Tips for those who caught the travel bug
I'm part of the 400,000+ member Girls Love Travel Facebook group, which I highly recommend to any lady traveler with wanderlust. The group is where I first discovered this article.
I also recommend my podcast, Fire Drill, where we discuss on some episodes how to save with travel.
Related Post: How these 10 Women Travel the World While Working Full-Time
Related Post: 5 Ways to Travel and Get Paid for Work Abroad Programs
I've come along way from my childhood feelings on travel
It's super interesting how my thoughts about travel differ so much from when I grew up.
What do you think about travel & class? Did you have travel shame growing up?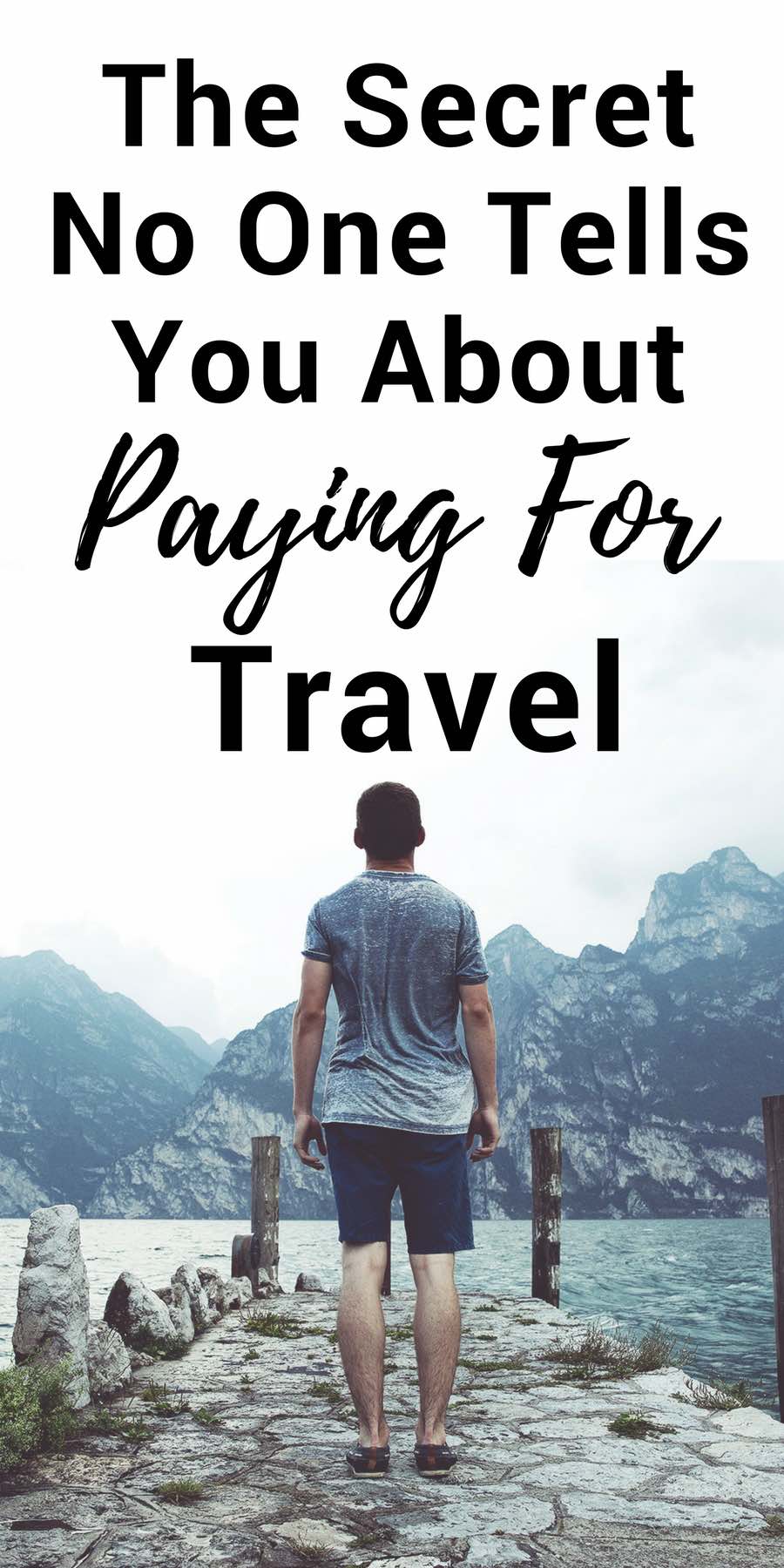 Latest posts by Millennial Boss
(see all)