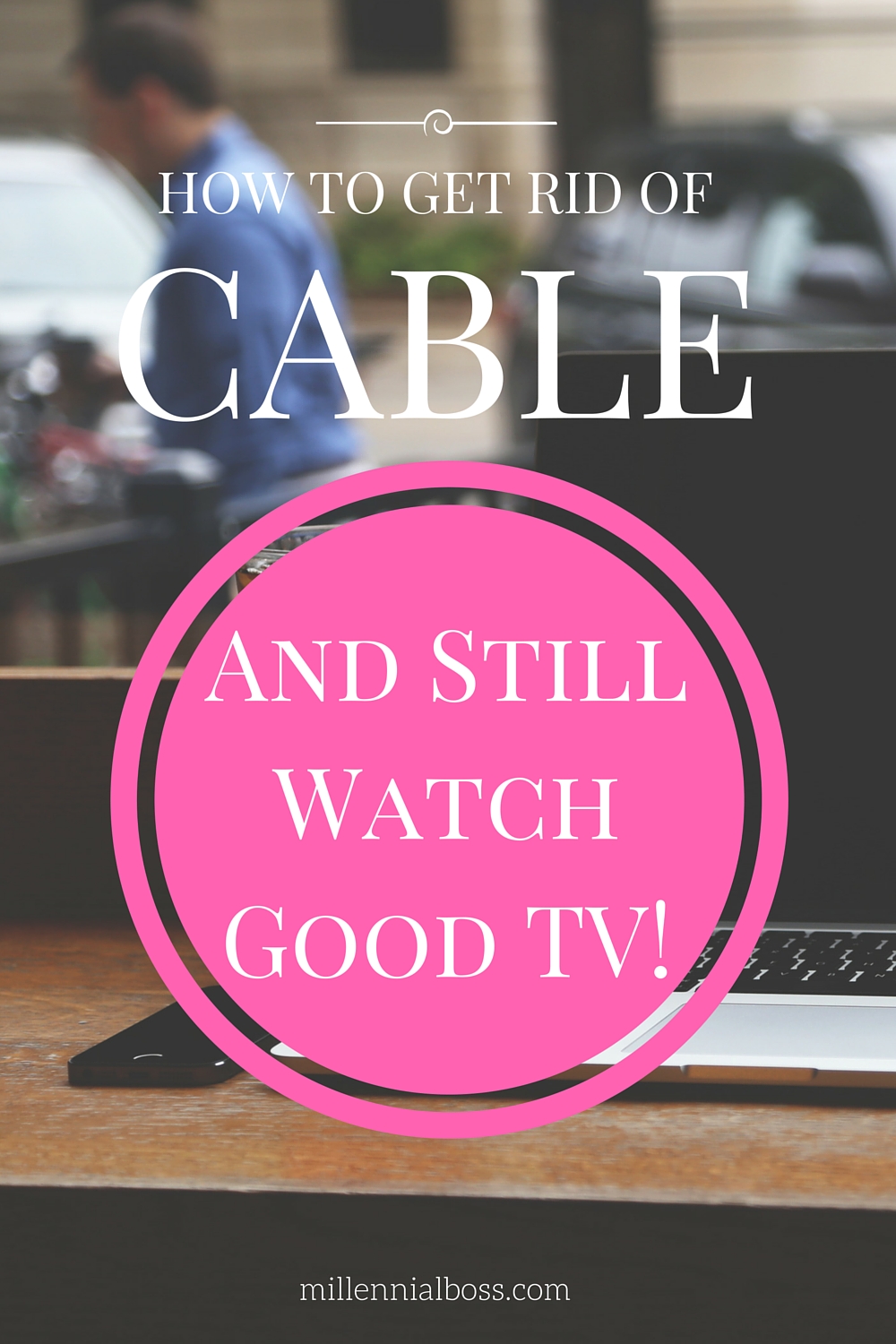 I signed up for DIRECTV last year. HUGE MISTAKE! The promotional price ended after one year, I barely used the 700+ channels, and the free NFL Sunday Ticket turned into an $130 cable bill in the second year.
Many people I know have also experienced troubles with cable and want to know what alternatives they may have to choose from.
This post details how I cancelled my cable contract and replaced it with better and cheaper alternatives.
How to Get Rid of Cable
Unfortunately, I was not able to get out of the DIRECTV Contract without paying a penalty. When I called to cancel, I was transferred to the employee retention line and they could only offer me discounts on my current bill.
I moved forward with canceling the line anyways since the $200 cancellation fee was MUCH cheaper than continuing out the contact, even at a steep discount.
Cheap Alternatives to Cable TV
There are plenty of cheap alternatives to cable TV. In this post, I share the best ones that many people are switching to nowadays to save money without compromising too much on the variety of shows they're able to watch.
Hulu for Live TV
I just heard of Hulu for Live TV and I'm OBSESSED.
For $39.99 per month you can stream all of your favorite channels INCLUDING SPORTS.
You can get over 50+ channels for that price and still watch NHL, NFL, etc.
I'm already subscribed to Hulu so I can watch the Bachelorette and a few of my other favorite shows so this is awesome!
What is Sling TV?
One option that I've heard about recently is Sling TV.
Sling TV is a streaming service (like Netflix, Hulu, etc.) but it specializes in LIVE TV. This means you can get all of your favorite channels like HGTV, ESPN, and The Food Network and watch your favorite shows live.
How Much Does Sling TV Cost?
Sling TV offers packages starting at $20 per month which is crazy low for what you get.
You also aren't charged the nasty cancellation fees or the equipment rental costs that you'll see with traditional cable companies.
You actually pay month-to-month for Sling TV which gives you flexibility should you decide you want to try something else.
Can You Get Sports with Sling TV?
The Sports Extra package is only an extra $5 per month.
I think it's rare that a streaming service offers live sports and I know many people who buy cable packages just to get the sports channels.
Sling TV offers the ESPN Channel, NBA Network, NHL Red Zone, The Golf Network  among many other sports channels.
Current Sling TV Promotion
Right now, Sling TV is offering some good promotions that are worth checking out.
Sign up here for a Sling TV FREE TRIAL (or just check out the crazy-good offerings).
Other Options If You Want to Stop Paying for Cable
If you're thinking about getting rid of cable or you are looking for an alternative to cable, consider getting an indoor antenna.
Remember the rabbIt ears you had on your TVs growing up? Well, they still have those except they're sleek and work without tin foil!
Related Post: How to Save $26,000 in 7 Months
Related Post: Paying Off $89,000 Of Student Loans, Car Loans, and Credit Card Debt in 18 Months


Amazon Indoor HDTV Antenna
I just bought the AmazonBasics Ultra Thin Indoor TV Antenna – 35 Mile Range

and am extremely happy with it. In fact, I am embarrassed that I ever paid for cable because this indoor antenna meets all of my needs.
I bought the 35-mile version for $24.99 (now $17.99) and I get around 40 channels clearly.
This is a one-time price and I get all of the local channels plus the network channels such as NBC. You may get more or less channels depending on where you live.
I hate to admit it but I'm a bit of a Bachelor fan. It's a guilty pleasure of mine.  I was pleased to find out last week that the Bachelor comes in clearly with the indoor antenna.
I also get all of the local news channels including local ABC and NBC stations.
Look at the HDTV Indoor Antenna here.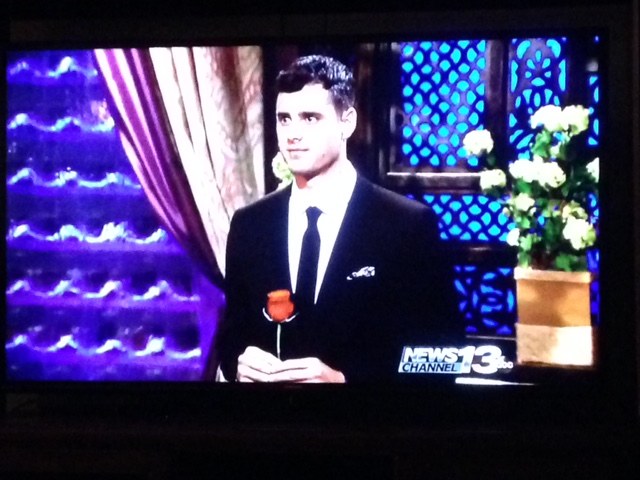 Sharing Subscription Accounts with Friends
I have a Netflix account, my friend has HBO Go, and my sister has Amazon Prime and Hulu. Each of those subscription services allows for multiple devices.
Netflix for example allows you to create multiple profiles so you never feel like you're sharing an account. My friend uses my Netflix under her own profile so we never run into the issue where I am starting a movie where she left off. We have two entirely separate profiles with our own saved settings.
I lucked out by paying for the Netflix. So for $7.99 per month and a one time fee of $24.99, I have access to thousands of movies and TV series for a fraction of the price of cable.
This is one of the most common ways that people are saving money these days. Since it's unlikely that you and all of your friends are watching TV at the exact same time, it makes sense to share accounts so that you can still watch TV while paying less each month.
Using an Amazon Fire TV Stick, Roku or Similar Product
If I had the choice now, I'd buy the All-New Fire TV Stick with Alexa Voice Remote. The Alexa voice recognition feature is pretty awesome and at that low price, it's a great deal.
The Roku Ultra is another great alternative to cable. It's a bit more expensive but they offer promotions such as getting HBO free for two months upon purchase.
Overall, I haven't regretted canceling cable once and think cable is a complete waste of money when there are so many cheaper alternatives available.
You still want cable?
TIP! If you want to keep your cable but want a discount, just cancel your line.  I received THREE phone calls after I cancelled offering me lower and lower prices.  I think the lowest price was around $60, 50% of my current bill.
I didn't keep cable but I have to admit the lower prices were tempting!
I have heard that you CAN get out of your cable contract without paying the cancellation fee if you move to a new location and that location is not able to have cable set up.  This situation did not apply to me so I cannot confirm.
Another tip you may want to use is to threaten to leave your cable provider and see if they offer a discount to keep you as a customer. I've heard that this technique can work and that it can lead to significant savings.
Do you have cable?  What are your alternatives to cable?

Latest posts by Millennial Boss
(see all)