I try to use points and miles when I travel but sometimes I don't.
Sometimes I want to book a very specific hotel or I don't want to waste my points if I can't find a good redemption.
In these cases, I use the quadruple stacking method.
This method was first introduced to me by Jeremy at Go Curry Cracker.
My husband and I spent a weekend hanging out on a houseboat with him and his family, Gwen from Fiery Millennials, and a bunch of other finance bloggers at FinCon this past September.
Jeremy gave us this tip during FinCon but then later he wrote an awesome post about it.
(That's the benefit of going to events like FinCon. You get tips before they are ever published on the blogs!)
We recently tried out the quadruple stacking method on our honeymoon road trip through California and Oregon. Here are the steps we took and the results.
Spoiler alert – you can possibly save over 20% on your next hotel deal.
Create New Ebates & Hotels.com Accounts
In order to maximize the value of this method, you need a cash back account and a Hotels.com account.
I've been using Ebates cash back for a few months now and I'm pretty happy with it.
It's free to sign up and the cash back you earn transfers quarterly to your bank account or PayPal.
As you can see, I have $231 coming to me from Ebates in February. Not too shabby.


I downloaded the Ebates browser tool so I can see when the website I am on offers cash back and I can activate it with one-click.
I prefer the pop-up to having to remember to go to the Ebates website and click-through but it's a personal preference.
You get $10 for signing up for a new Ebates account through this link.
For hotel bookings, I find that Hotels.com is among the cheaper options if not the cheapest and it has a few bonus features including:
The book 10 nights and get one night free deal
Secret hotel deals and better prices for those with hotels.com accounts
A bunch of active promo codes! Gotta love this one.
Now you've saved yourself some serious bucks. Niiice.
Make Sure You Can Book the Hotel with a Hotels.com Gift Card
Once you've narrowed down the hotel on Hotels.com, make sure to select the filter that shows if the hotel can be booked with a hotels.com gift card.
Don't forget to check! It seems most hotels can be booked with gift cards but it's worth confirming first.
You can find out by checking the box for "pay with hotels.com gift card" on the left menu.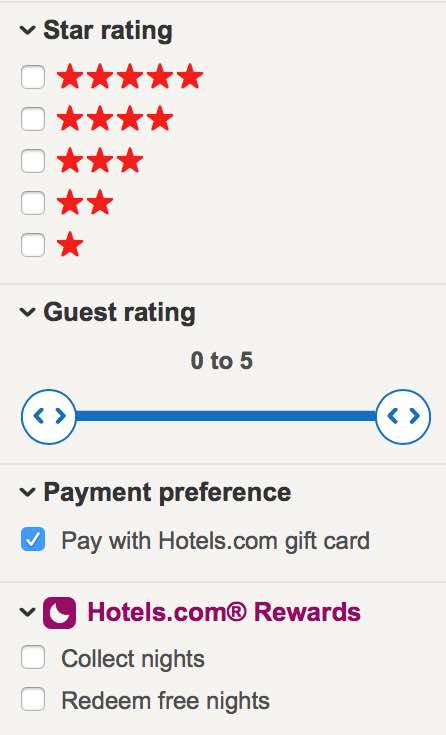 Save at least $5 plus get an additional 8% off with Raise.com and Ebates
So you've narrowed down the hotel, confirmed you can book it with a hotels.com gift card, and set yourself up with a cash back account.
You are good to proceed to the first step, which is purchasing a Hotels.com gift card.
I use Raise.com for gift cards and have found that Hotels.com gift cards are plentiful on this site.
Lately, the Hotels.com gift cards have been hovering at around a 7% discount.
That's pretty good and if you sign up for Raise with this link, you can earn $5 off your first purchase in addition to the discount.
Once you have a Raise account, you can activate your Ebates cash back account for an extra 1% cash back if you wish.
As you can see in my Ebates screenshot above, I saved an extra 88 cents by activating Ebates on the Raise website.
Nothing too crazy but it all adds up.
Sometimes Raise has other promo codes you can stack on top of all of this other stuff too.
For example, I bought a $100 Hotels.com gift card for $83 below by using the NEW10 promo code. That was pretty nice =)
I get Raise emails regularly and they often offer an extra 4-10% off purchases. It's worth it to sign up.
You have access to the gift card immediately after purchase.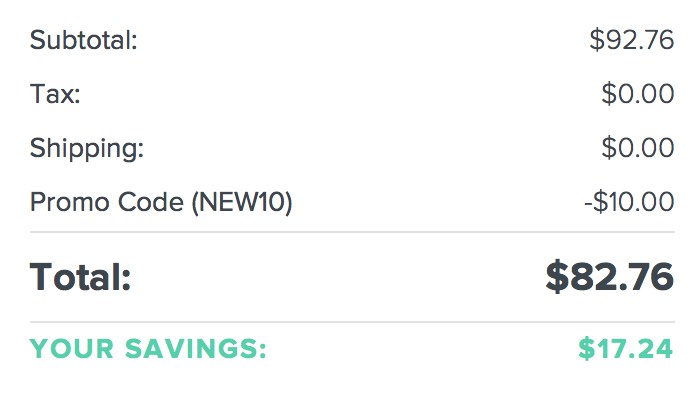 You can combine hotels.com gift cards on the hotels.com site so don't worry too much about finding a gift card for the exact amount you need.
Jeremy's post shows how to combine hotels.com gift cards with screenshots if you need to figure it out.
Save up to 10% with Hotels.com promo codes
Next, you look for Hotels.com promo codes.
Google "Hotels.com promo codes" or check out Retailmenot to find a list of codes to try.
We used an 8% promo code when we booked our most recent trip.
One thing you need to know about Retailmenot – it's a referral site like Ebates so sometimes you can't click a Retailmenot link AND use Ebates.
I haven't run into this issue with Hotels.com but I did run into it when I bought my grandmother flowers through ProFlowers for Christmas.
Ebates was offering 24% cash back on ProFlowers and Retailmenot was offering a special discount on ProFlowers through their site.
I tried to stack both discounts but it stripped out Ebates which was the better deal. Just a headsup.
Save up to 6% when you book on Hotels.com with Ebates
You can get up to 6% cash back on your Hotels.com booking with Ebates.
The cash back registers after you complete your stay.


One cool thing about Ebates is that it automatically applies coupons to your purchase.
While it didn't find any coupons for my hotels.com order, it has found extra coupons for me (up to 25% off) on other sites in the past.
We Saved Nearly 20% on Hotel Bookings – Twice
We're a two person team so we went through these steps twice for maximum savings.
We each have our own Ebates, Hotels.com, and Raise.com accounts.
We used the savings for some fun on our honeymoon road-trip through California and Oregon.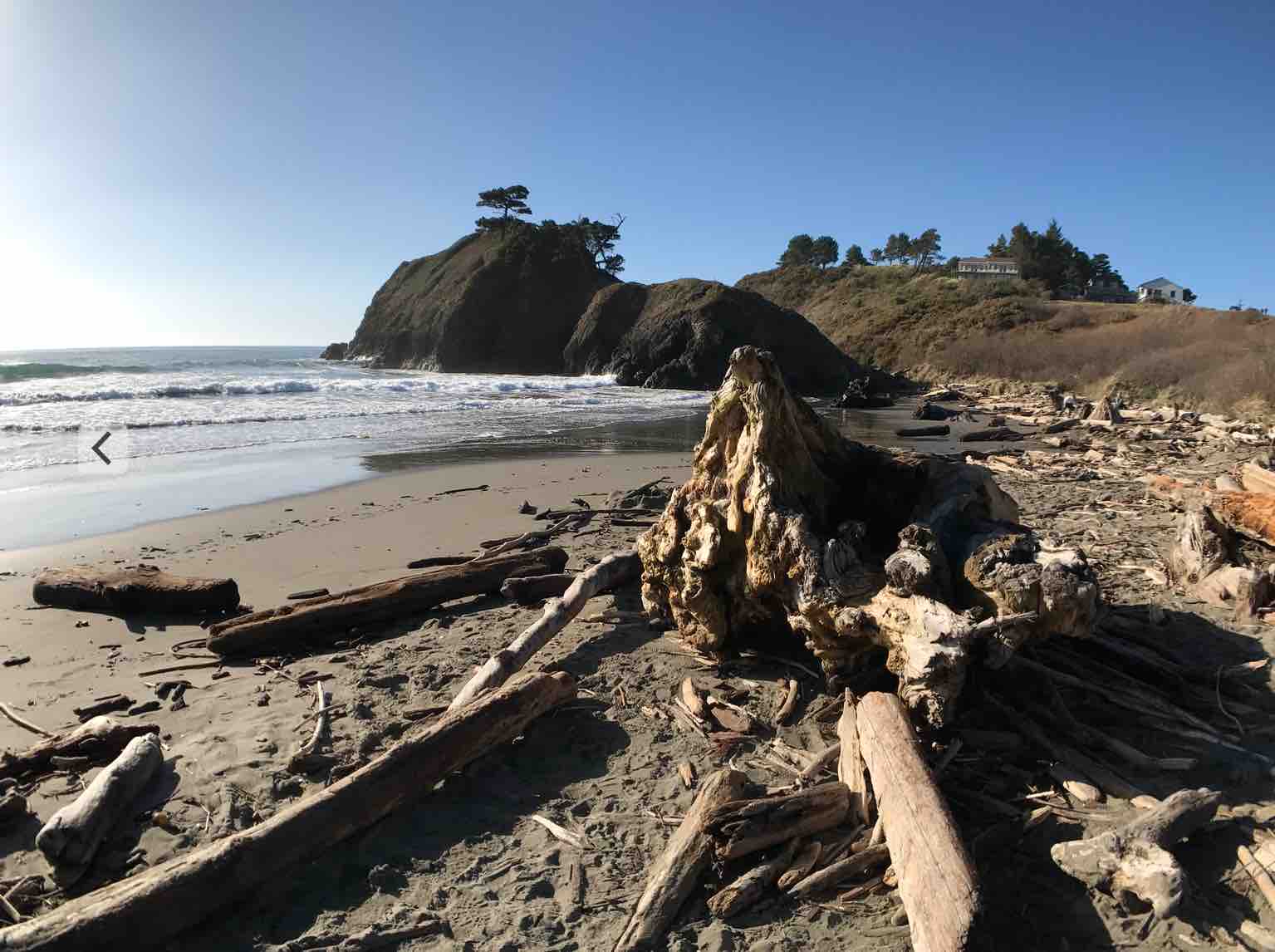 Recap – How we Save on Hotel Bookings by Quadruple Stacking
Sign up for a new Ebates Account and Hotels.com Account
Buy Hotels.com Gift Cards on Raise.com with Ebates Cash Back – Save at least $5 plus 8%
Find Hotel.com Coupon Codes online – Save up to 10%
Book with Ebates cash back – Save up to 6%
Repeat twice for a couple – Multiply savings by 2
Related post: How to Travel the World For Free
How do you save on hotel bookings? Any tips you'd like to share?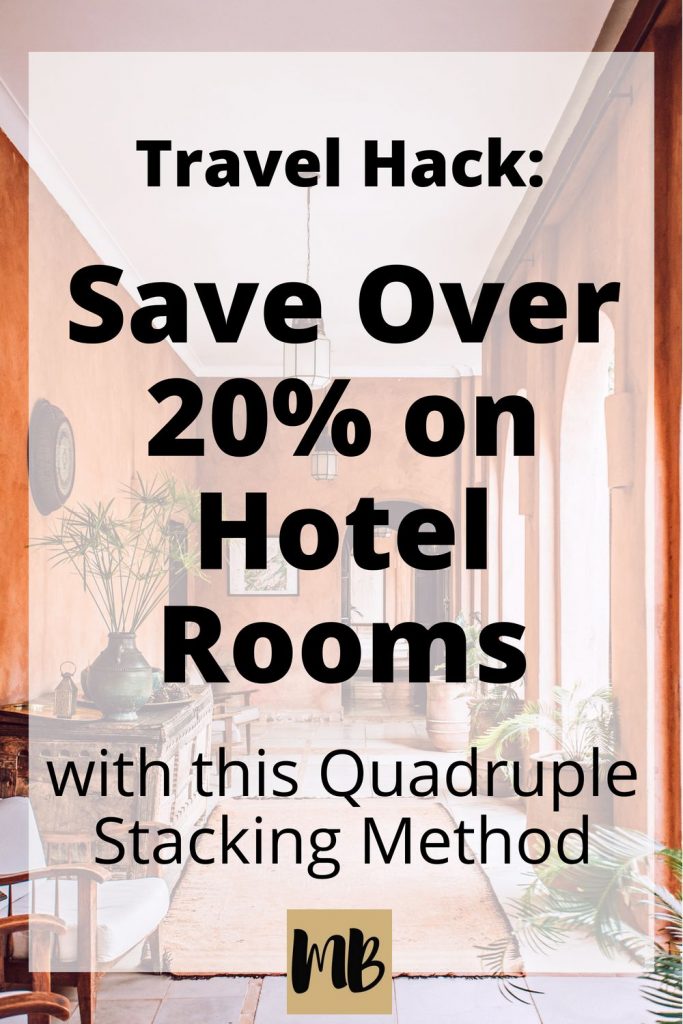 Latest posts by Millennial Boss
(see all)