I'm not sure how else to say this but I want to be the "crazy old woman" someday.
You know, the kind who wears bold clothing, says absolutely whatever she wants, and has an adventurous spirit.
Whenever I see a badass older woman like that, I aspire to be her someday.
It's actually my life goal (besides my goal of being a mountain woman in the present).
Not to be Confused with a Crazy Cat Lady
Now, let's be clear here.
I do not want to be a crazy cat lady.
I'm just not cut out for that life (as I don't like cats).
I'm supportive of those who do own cats though.
I Don't Want to be a Grumpy Grandma
By "say absolutely anything" I don't mean be mean to others.
We all might be familiar with the elderly family member who lost their filter over the years and started making rude or hurtful comments.
That is sad and not what I mean.
I want to be "bold and old" in a positive way, not negative.
How to Become a Crazy Older Woman
I spent some time this morning thinking about how one becomes a crazy, older woman.
Is it years of hard work finally ending, giving you the freedom to live life on your terms?
Or is it years of adventures and stories piling up until you just become one walking book of tales?
Or do you just blatantly stop caring what other people think at some point because you're wiser?
Maybe it's a combination of the three.
Here is my roadmap for becoming a crazy and carefree older woman.
1.  Stay Physically Active
This first one is crucial to fully enjoying my later years.
I'm inspired by Ernestine Shepherd who is in killer shape in her 80's.
She's a female bodybuilder, exercise instructor, and grandmother.
The crazy thing is that Ernestine didn't start working out until she was 56.
I highly recommend reading her story (and looking at her pictures because you will be jealous).
World's Fittest Grandma Bodybuilder Just Celebrated her 80th Birthday.
Ernestine is in way better shape than I am and is over 50 years older than me.
I've recently started focusing on my health more, and really hope to keep it up throughout the years.
2.  Stay in the Present
I think about the future constantly, which I guess is preferable to always thinking about the past.
It's not as good as staying in the present though.
Carefree older woman seem to have mastered staying in the present.
I've observed the joy my older family members seem to experience in the little things, such as watching a beautiful sunset or enjoying a nice glass of wine.
I aspire to slow down and appreciate life at a slower pace over the years too.
I need to actively work on this one but I'm trying.
3.  Get Involved in the Community
I see this piece as three-part.
First, my grandma in her 90's has a more active social life than I do.
Whether it's poker with the girls on Tuesday nights or events at the senior center, she is always doing something.
I hope that I continue to stay involved in the community and continue to make new friends as I get older.
Second, someday I will move closer to family so I will have that anchor as I grow old as well.
I hope to do my part to keep my family and friends close by and together. It's important to me for my family to have a strong matriarch.
Third, and this might be the most important, I hope that I stand up and fight for what I believe in and for others.
I believe that fight starts now.
I want to stand up and be strong when it matters.
I want to be an advocate and an ally to those that need it.
And I want to improve the lives of others in my community and extended community.
4.  Keep My Finances in Order
I've read that women tend to be worse off financially in their later years and I never want that to happen to me.
I've paid off nearly $100,000 of debt at this point and have started to save towards early retirement.
I also track my net worth daily with the free app Personal Capital so I always know where I stand.
I genuinely enjoy learning more about making, saving, and managing my money.
I'm also especially passionate about promoting women's financial health.
5.  Seek Out New Experiences
I recently joined a West African dance class through ClassPass and I'm the youngest student in the class by about 30 years.
We're all beginners and I love seeing that men and women of all ages continue to prioritize learning new things.
I really hope that I am like my classmates when I'm older.
Whether I'm traveling or learning new skills, I never want to stop seeking out new experiences.
I love the challenge.
There is nothing wrong with enjoying the familiar and staying close to home too though.
I just want to keep a good balance of both comfort and adventure.
Tip: I joined the Girls LOVE Travel Facebook group a few months ago, which has nearly 400,000 members at the time I'm writing this post. I highly recommend this group to any other woman who loves travel. It's a supportive, positive community of female travelers of ALL AGES.
I also hope to see you in my Millennial Boss Facebook group for some money real-talk.
Related post: How to Travel the World For Free
6.  Stop Caring What People Think
I really admire some of the older woman I know and love who don't worry what other people think.
I think I've made great strides in this department in my twenties, but have a long way to go.
I started my twenties off rough and have improved over time with luck, determination, and some growing confidence.
I've actually been told that my confidence is one of my "superpowers" and have to agree (how confident of me to say so!)
I hope that my confidence and ability to stop worrying what other people think of me continue to grow in my later years.
7.  Live a Life of No Regrets
I think this one is the most important one for me.
I know that life will get hard but I really hope I can look back and feel that I gave it my all.
I want to put my full heart into everything I do and not look back with regret.
I think that is part of the reason why I am pursuing financial independence in the first place.
I'm inspired by who I see in this community and want the money and the freedom to give life 110% too.
Once I'm financially independent, I will have more options and more agency over my own life.
If you're interested in Financial Independence, hear my good friend Gwen and I interview members of the FIRE community with our new podcast : The FIRE DRILL podcast.
What do you want to be when you grow up?
Is crazy old lady (or man) in your future too? What do you want to be when you grow up and how will you get there?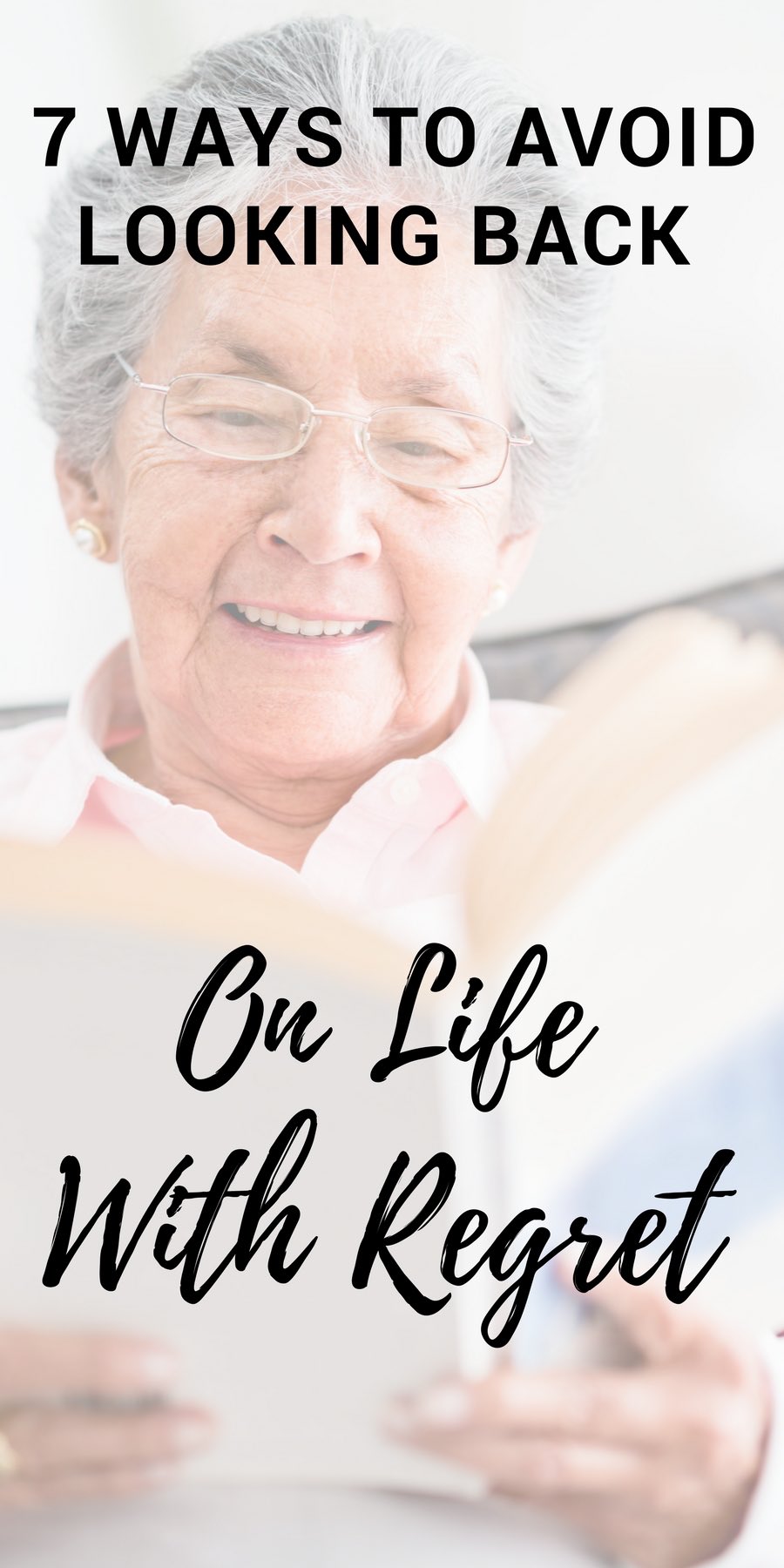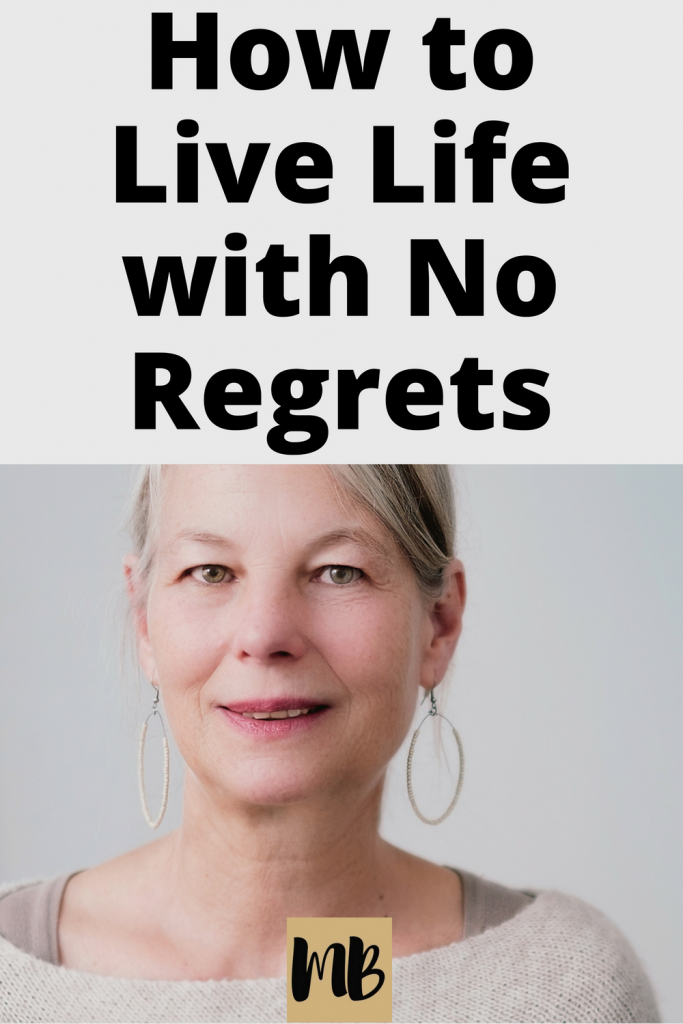 Latest posts by Millennial Boss
(see all)