I'm reading The Crossroads of Should and Must: Find and Follow Your Passion

 by Elle Luna.
In the book, Elle talks about going to a dinner party once where guests had to write down their secret, wildest dreams on a piece of paper and then later in the night, read them out loud.
If I attended that dinner party, I would have written down that I want to be a mountain girl.
What is a Mountain Girl?
A mountain girl is someone who enjoys being in nature, is sometimes paid for it, and takes a lot of pictures of the back of her head in front of a mountain.
Yes, I know this is an absolutely ridiculous dream, but this is my secret confession.
Living in the West changed me and I'm totally inspired by the mountain girls already doing it.
Here are my top 10 favorite mountain girl Instagram accounts, in no particular order.
The Top 10 Mountain Girls (& Girls Who Hike) on Instagram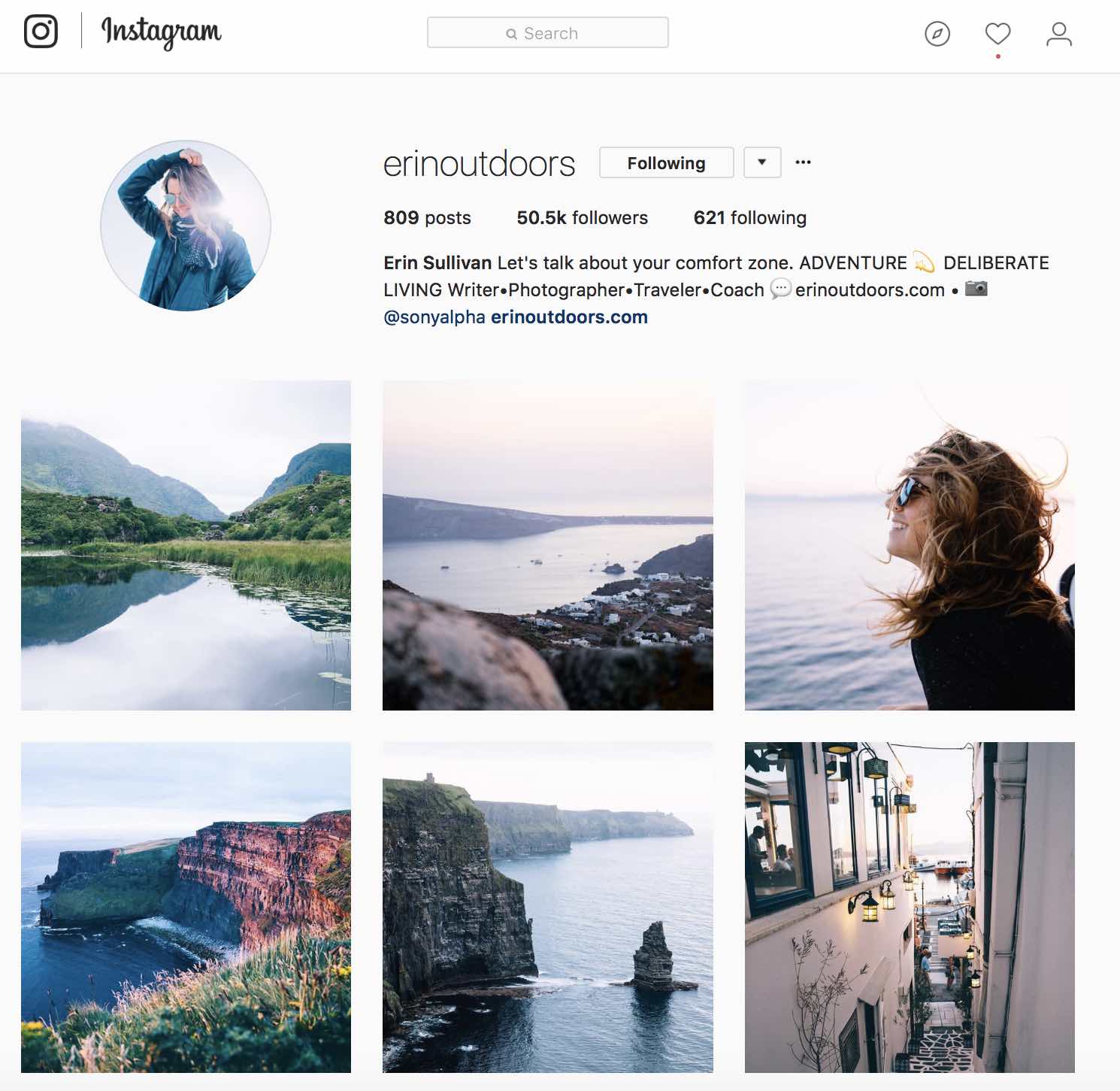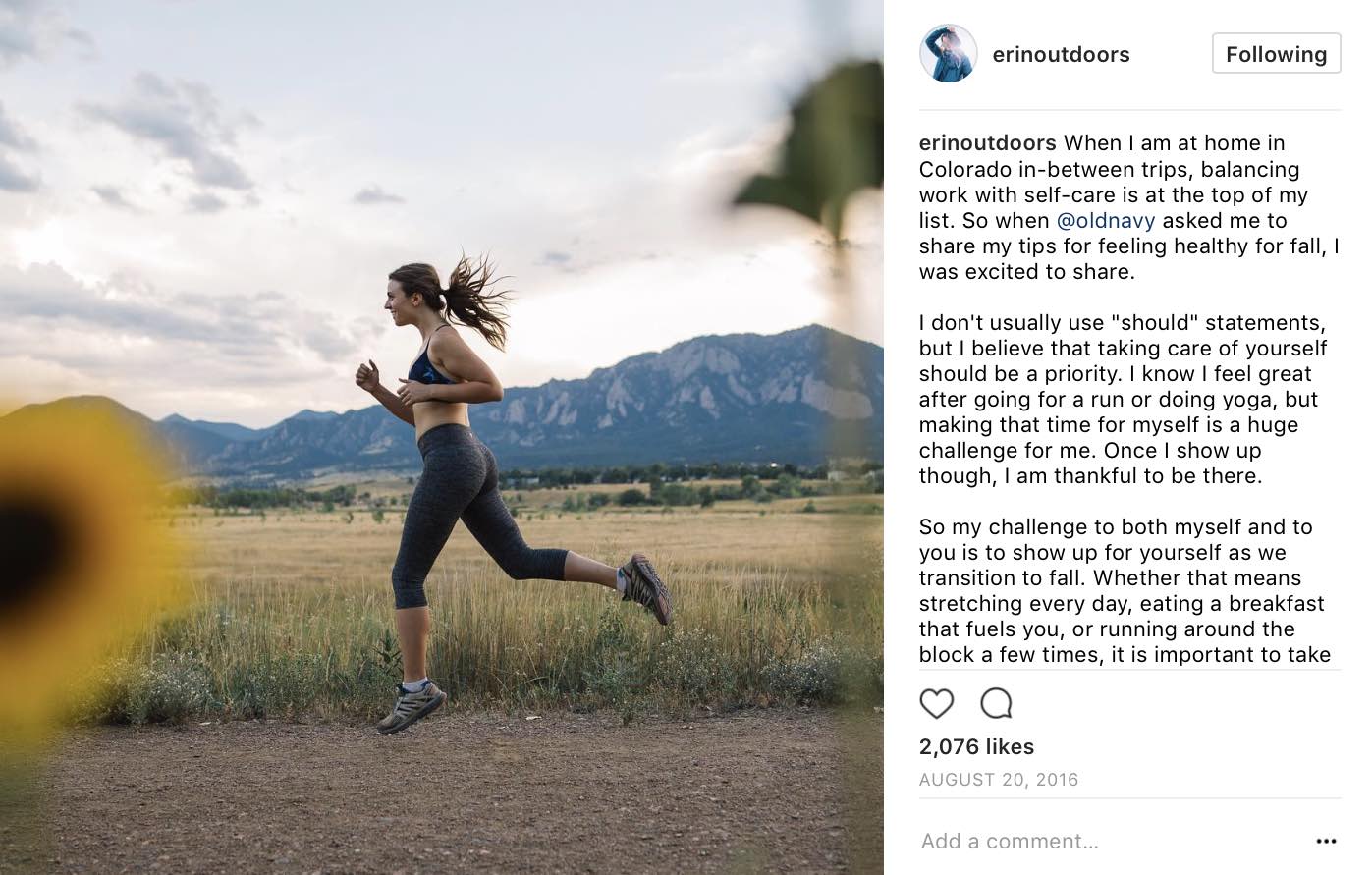 I've been following Erin for awhile now and lately she's been branching out to do more travel posts than purely mountain posts but I love that.
I also remember reading that she had a full-time job and she balanced being a mountain girl on weekends with working full-time.
I've written a post before about girls who travel the world while working full time, so her approach is right up my alley.
Erin also has that hippie-girl boho vibe going on which is pretty cool.
2.  Brianna Vyn, @brivyn
I LOVE the bright colors in Brianna's pictures. She goes for more of the high-saturation style than the light & white that you will see in other popular Instagram accounts.
At the time I'm writing this post, she only has 5,000 or so followers and I know that is going to change soon because her pictures are gorgeous.
Her posts make me really want to visit Canada.
Chelsea lives in Kauai and takes gorgeous photos that will make you want to move to Hawaii this instant.
She also does some travel in the U.S. and partners with brands to go on cool adventures.
She has a focus on intentional living and choosing a life that you love. It definitely shines through in her photos.
Check out her Instagram for some major mountain and lifestyle inspiration.
As you can see from the post I highlighted above, Holly breaks character occasionally to real talk on the Insta mountain girl lifestyle.
They're not on the mountain every single day with perfect hair and leggings.
She has a great blog post  "Is Your Adventure More Real Than My Adventure?" which discusses authenticity on social media, and is a response to criticism of the insta mountain girl lifestyle. She says it doesn't matter if someone snaps pictures on top of the mountain, they still put in the effort to make it up there.
I tend to agree. If social media inspires more people to experience nature (and inspire more people to protect it), then thank you to the Instagram outdoors girls for spreading the good word.
PS – We interviewed Holly on our new podcast, Fire Drill Podcast
Learn how Holly got into hiking and how she started her own outdoors social media business. She now gets free gear and cash to do what she loves – being outdoors!

You can get more episodes of the podcast on firedrillpodcast.com.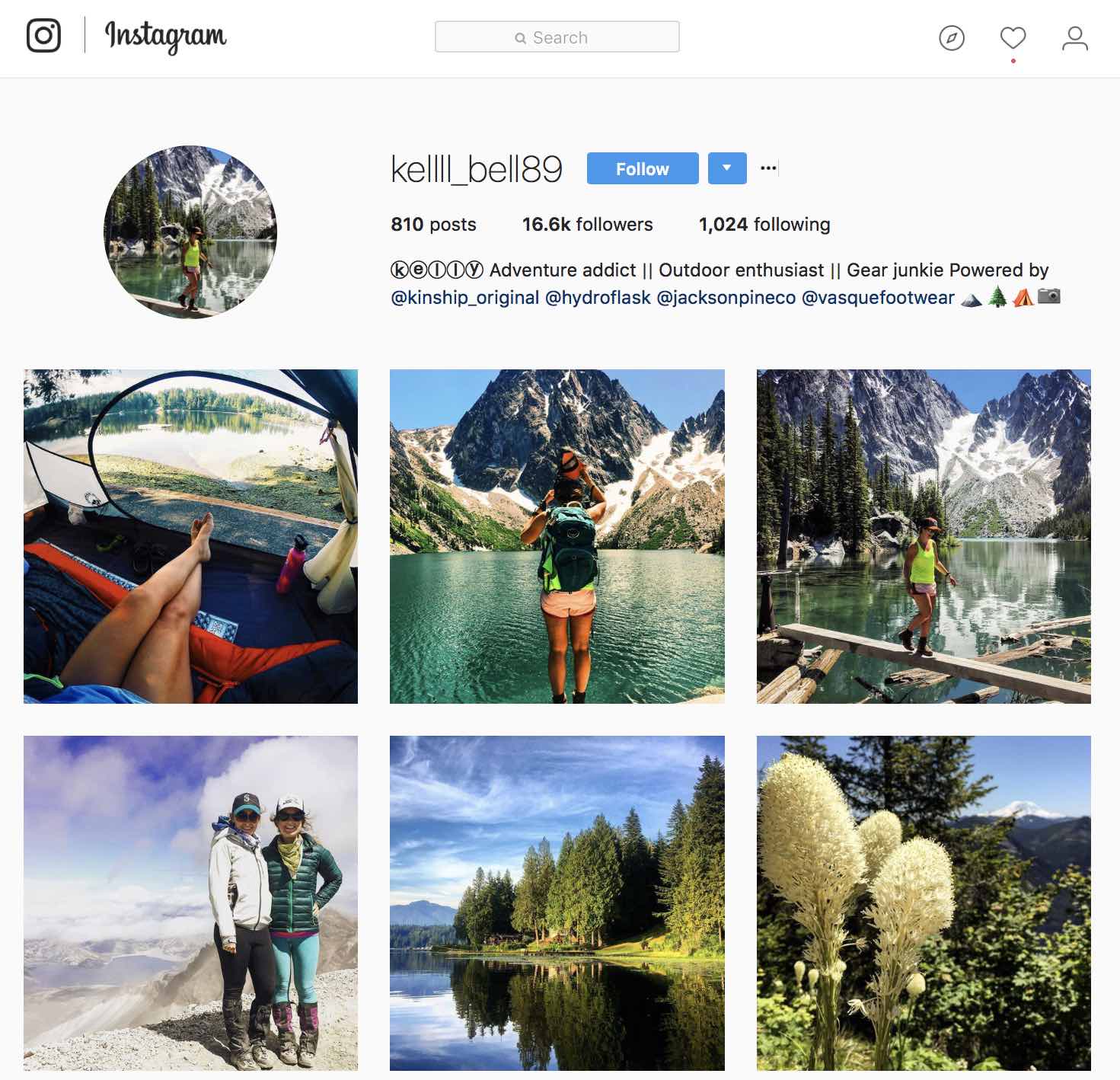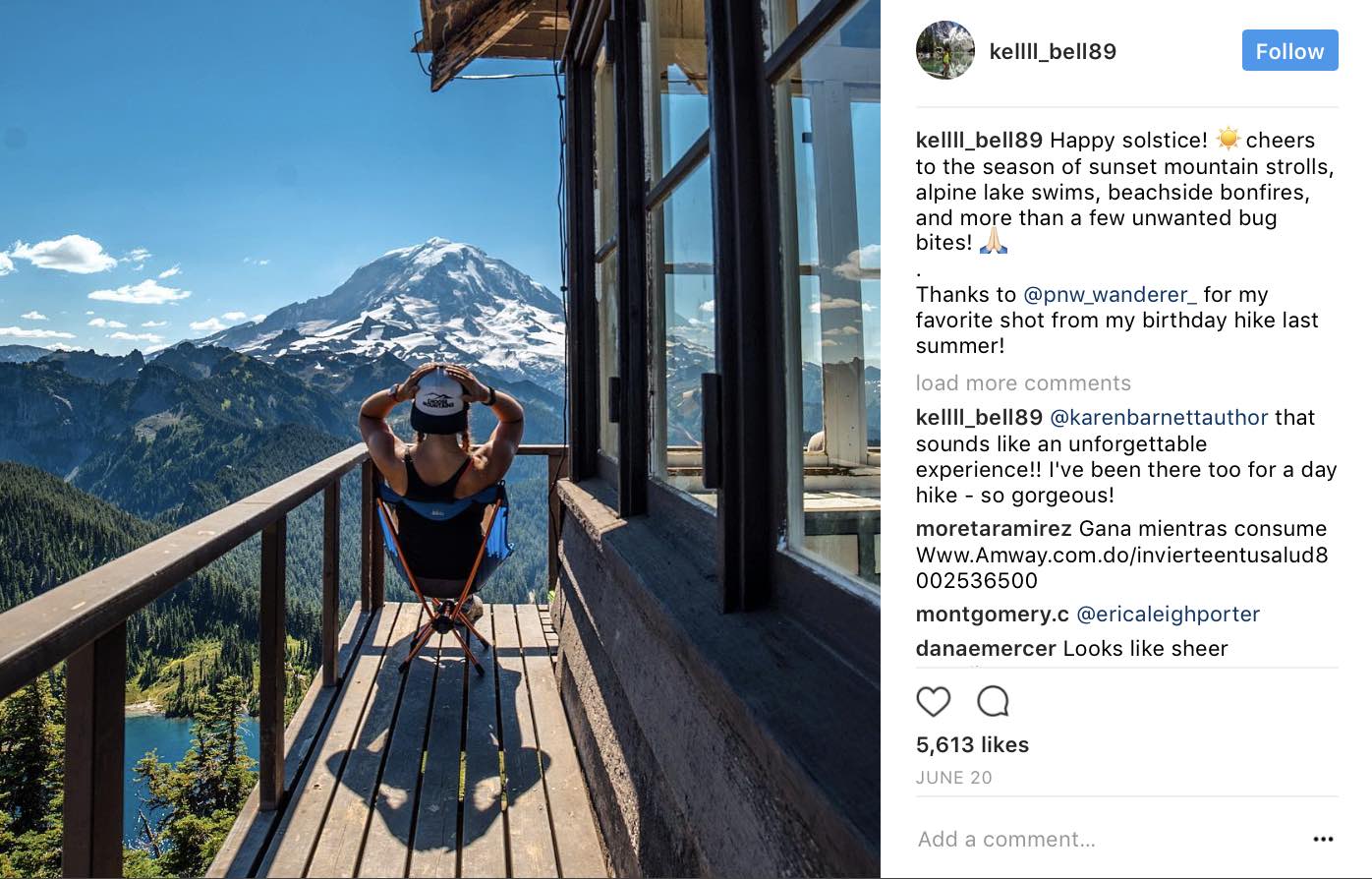 Kelly always has really cool, bright-colored outdoor clothing, trucker hats, and a cute dog in her photos – oh and gorgeous landscapes.
Definitely check out her Instagram for a serious case of hiking wanderlust.
There's something very attainable about her Instagram account too, that makes me think that I could actually do this thing.
Maybe it's that her insta account name is Kellll_bell89 with 4 l's and 89 probably for her birthday. It just seems like a regular girl's Instagram account who just casually became huge in the outdoors scene.  I love that.
Of course, I'd have to get 100 times better at photography and go on 100 times more adventures and get sponsored by cool companies to get to her level, but hey, a girl can dream.
Jess Dales is a lawyer by trade but a wanderer by heart.
She left her safe job to pursue a life she loved and succeeded. She now has over 300,000 Instagram followers and leads a crazy inspirational lifestyle.
She often teams up with @everchanginghorizon to take some pretty amazing photographs.
If you haven't read it yet, read her post I highlighted above which explains why she left her job to pursue this lifestyle. It's moving.
I have no idea who owns this account but she lives in Switzerland and her dogs are super cute.
Switzerland is totally on my bucket list and I can't wait to hike there someday. The mountains are breathtaking.
8.  Hayley Gendron, @hayoui
Hayley is another badass mountain girl.
She travels with others on occasion including @taylormichaelburk who is an incredible photographer.
You definitely want to follow her account if you're into the mountain girl lifestyle.
9.  Michelle Schroeder-Gardner, @michelleschro
Michelle travels full-time in an RV with her husband and their adorable dog.
I've followed Michelle's blog for a long time and now I'm in her blogging course, Making Sense of Affiliate Marketing.
When I first started following her Instagram, I noticed she posted a lot of hiking in the Southwest states of Arizona, Colorado, and Utah.
She recently just traveled up the West Coast to California, Oregon, and Washington and also did a brief sailing trip in the Virgin Islands.
I love her lifestyle and it's definitely something I aspire to someday.
This account is more of an aggregation of all of the really cool mountain girl accounts out there.
They feature a new account almost daily so it's great way to get exposed to new adventurers.
Another great account that features a different outdoor mountain girl every day is @wildernessbabes.
Am I Ready to be an Outdoor Influencer on Social Media?
This is my Instagram account where I share my hiking and camping adventures.
If you want to support my wildest dream of becoming a mountain girl, follow me on Instagram, @millennialboss.
Who is missing from my list? Are you a mountain girl? Leave a link to your account below.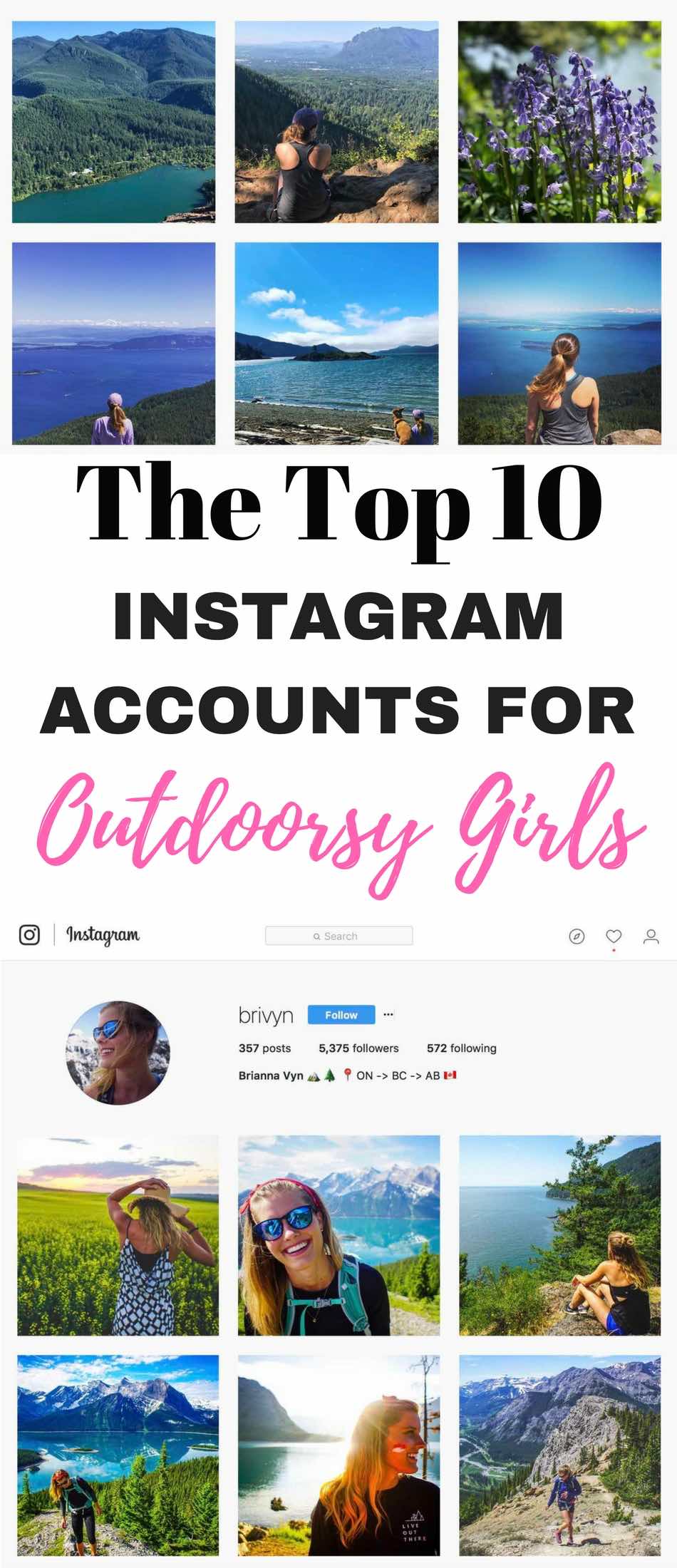 (If you'd like to follow a hilarious account, check out @youdidnotsleepthere which calls out people who post camping pictures in impossible locations, like on top of cliffs. It's funny – although it doesn't' mention the environmental repercussions of camping where you are not supposed to camp).

Latest posts by Millennial Boss
(see all)