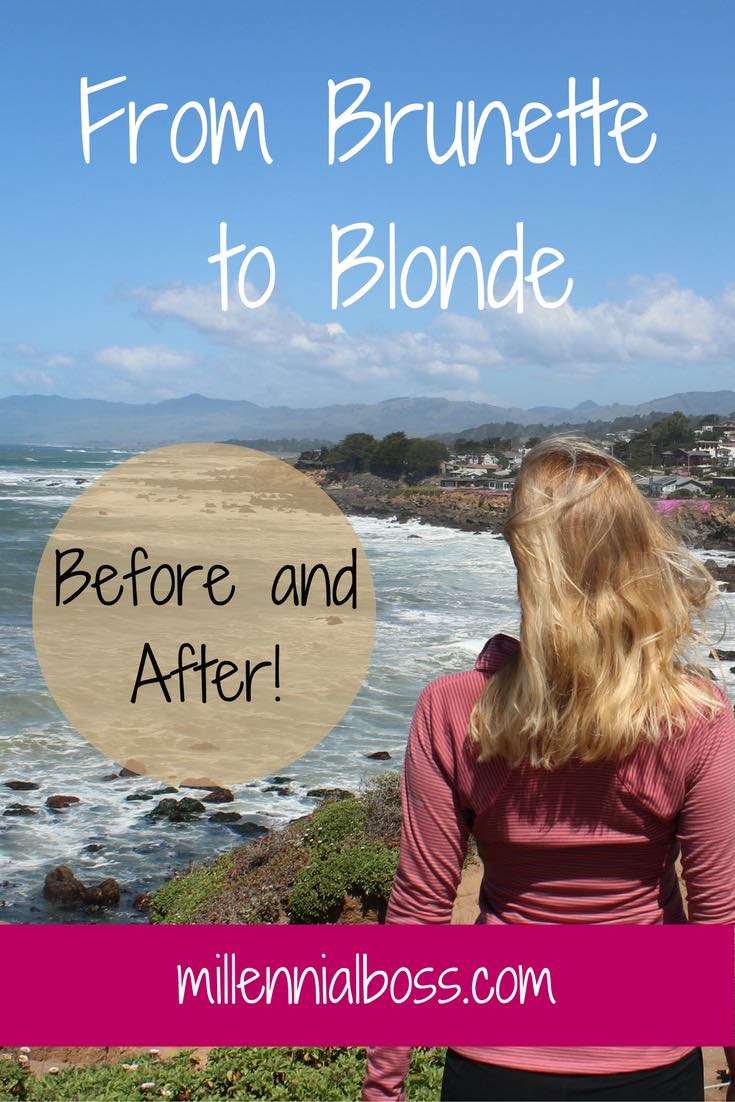 Have you ever wanted to go blonde?
Last fall I got the itch to go blonde.
I was taking concrete steps towards achieving my dream lifestyle which felt amazing. I also was feeling great at work, wasn't afraid to take professional risks anymore, and was generally feeling #likeaboss.
I wanted a major change to celebrate the adventure and the freedom I was feeling at this point in my life. Going blonde was it for me.
Why I Went Blonde and got balayage
It made no sense for me to start spending more money on my hair.
Nonetheless, I did it.
It was a sign to myself that I'm really doing this whole achieving my dreams thing. It gave me momentum.
I started out with balayage and I went super blonde with the balayage.
You'll see by the end of the post that I found it cheaper and easier to grow out a more balayage look.
Brunette to Blonde Before and After
Nothing changed when I dyed my hair blonde. I'm engaged so I was not doing it for any extra attention, although I did notice some extra looks from strangers.
My coworkers and friends did a double-take at first too.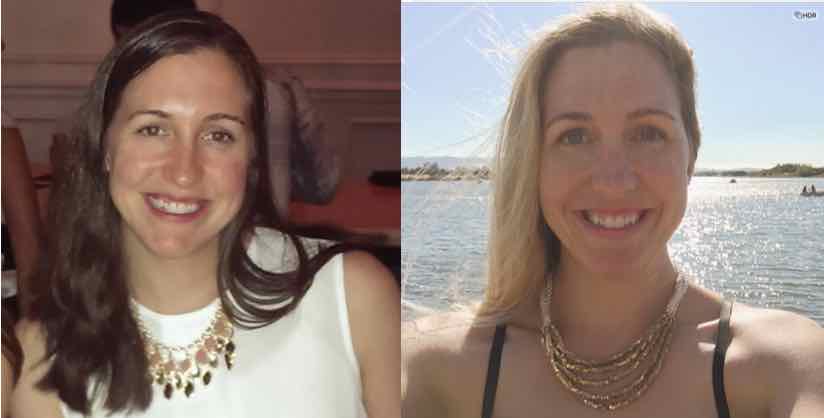 How much did it cost to dye my hair blonde with balayage?
The greatest change in going from brunette to blonde was my bank account.
I used to get away with going to the hairdresser every 3 months or so. Sometimes I would stretch it out to 6 months between appointments when I didn't have an event such as a wedding to go to.
I used to spend an average of $60 per cut, 4 times a year. So, $240 on hair for the year.
The upkeep of blonde hair is not so easy.
The first time I ever dyed my hair it was just under $200 (in Colorado).
And that was with a brown balayage look and not full out blonde dye.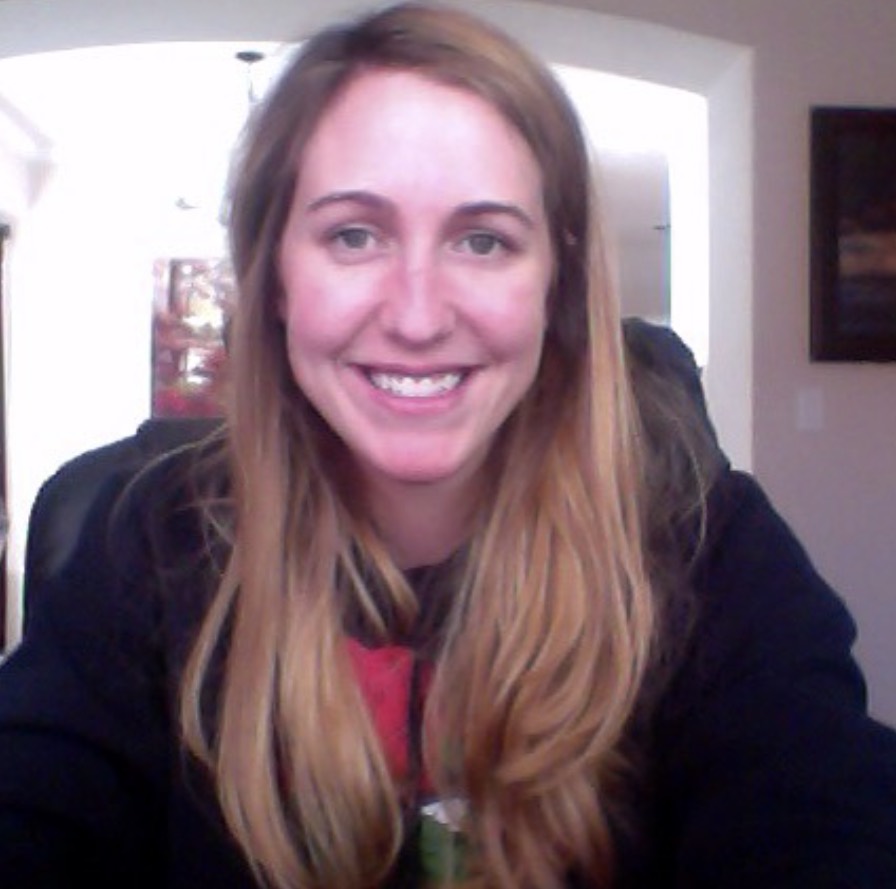 How many times did it take to dye my hair blonde?
It took two sessions with a hairdresser to get it to look the way I wanted and to not be orange.
Brunette balayage requires that mix of blonde and brown look and brown hair turns orange when the bleach is not left on long enough.
I'm really glad I went with a professional!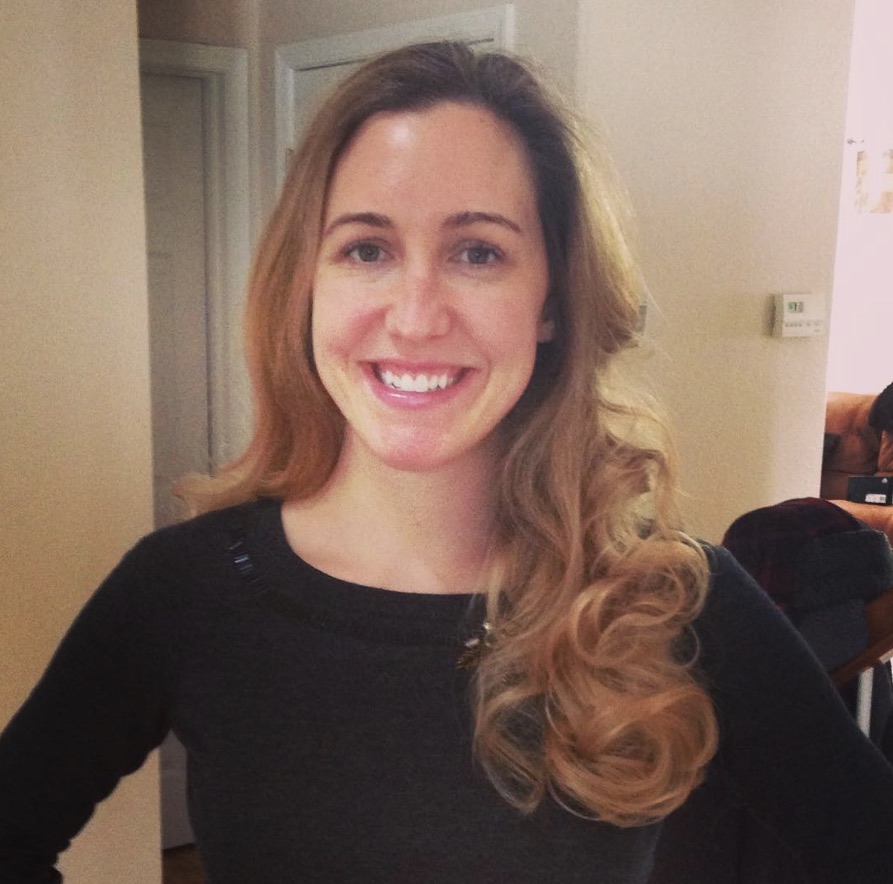 How much does it cost to maintain balayage brown hair?
Now, I'm getting my hair colored every other month at $200 a pop or $1200 for the year. That's an increase of $960 per year just to be blonde!
I recently moved to San Francisco and the costs are now $1300 per year!
I also buy special products now that I never bought before! It's worth it to me though because I want to keep my blonde hair looking great.
How much has it cost me to have dyed blonde hair?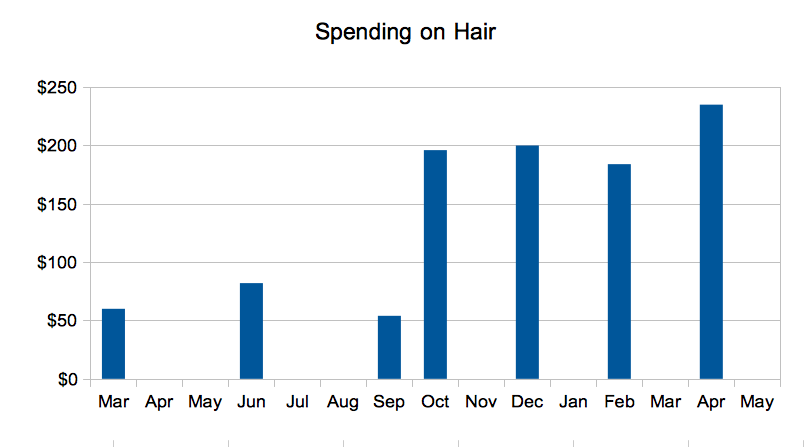 As you can see from the graph, my spending on hair went way up once I went blonde. It was worth it though!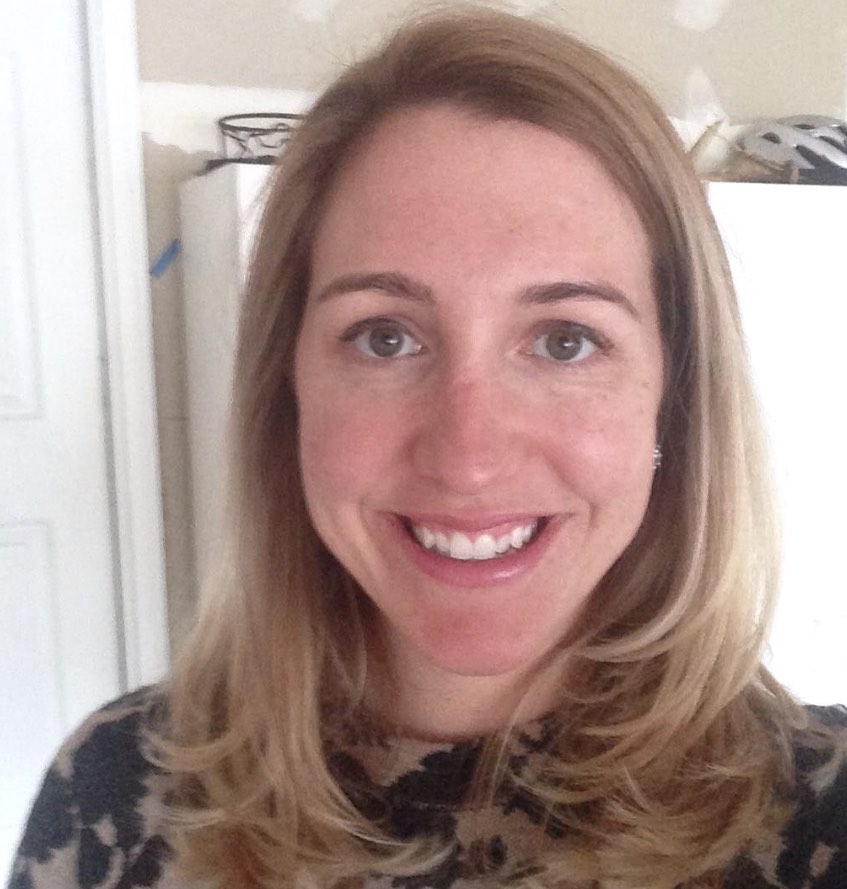 Ways to Cut the Cost of Going Blonde
At first I went for a more "bronde" approach because it required less maintenance and was healthier for my hair.
It was that half brown/ half blonde look where you start out with dark roots so it doesn't look as bad when it grows out.
Even though the rooty ombre look is popular right now, I didn't like it on me.
I also didn't like how it gave my hair an orange tint in some light such as in the picture below. I decided to take it up a notch and go full blonde.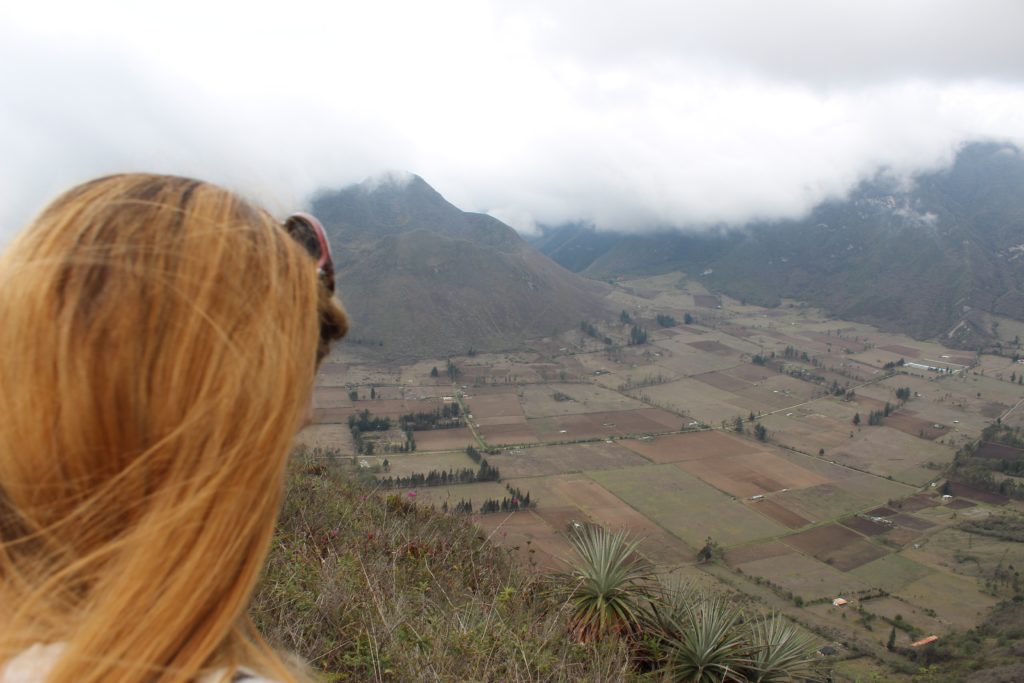 I considered coloring my hair myself but I don't think I have the talent or the skills to go full DIY. I'm saving that experiment for another day.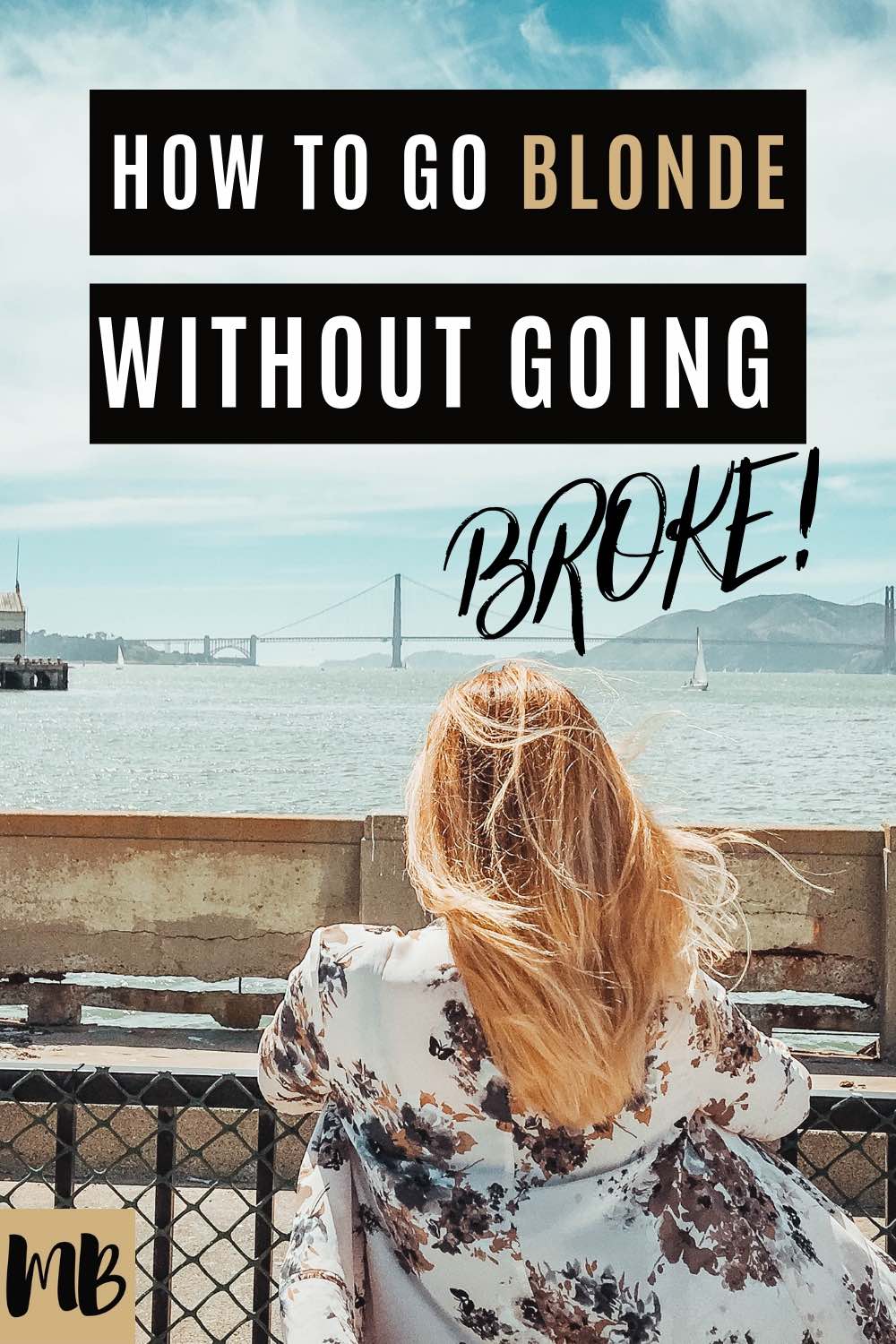 How I Went Blonde & Minimized Hair Damage
I talked to my colorist about doing the roots in a way so that I could have extra time between appointments.
She was on the same page as me in terms of keeping the hair healthy.
She actually didn't use Olaplex and said I didn't need it, which surprised me because I had read so much stuff about it online.
There was one time though where my hair turned really orange and I had to come back to the salon that day and get it processed again.
That was scary but my colorist fixed it immediately.
How my hair felt after going blonde
I noticed that once I went blonde, my hair was harder to brush out after a shower.
There were legit some days where I couldn't even get my brush through my hair.
I bought a detangler spray (haven't used one of those since I was little) and higher quality shampoos.
I also made sure to liberally apply conditioner and try not to blow my hair dry fully.
I would let it dry 90% of the way naturally and finish off the hair with a the hairdryer.
How to Keep Blonde Hair Color Bright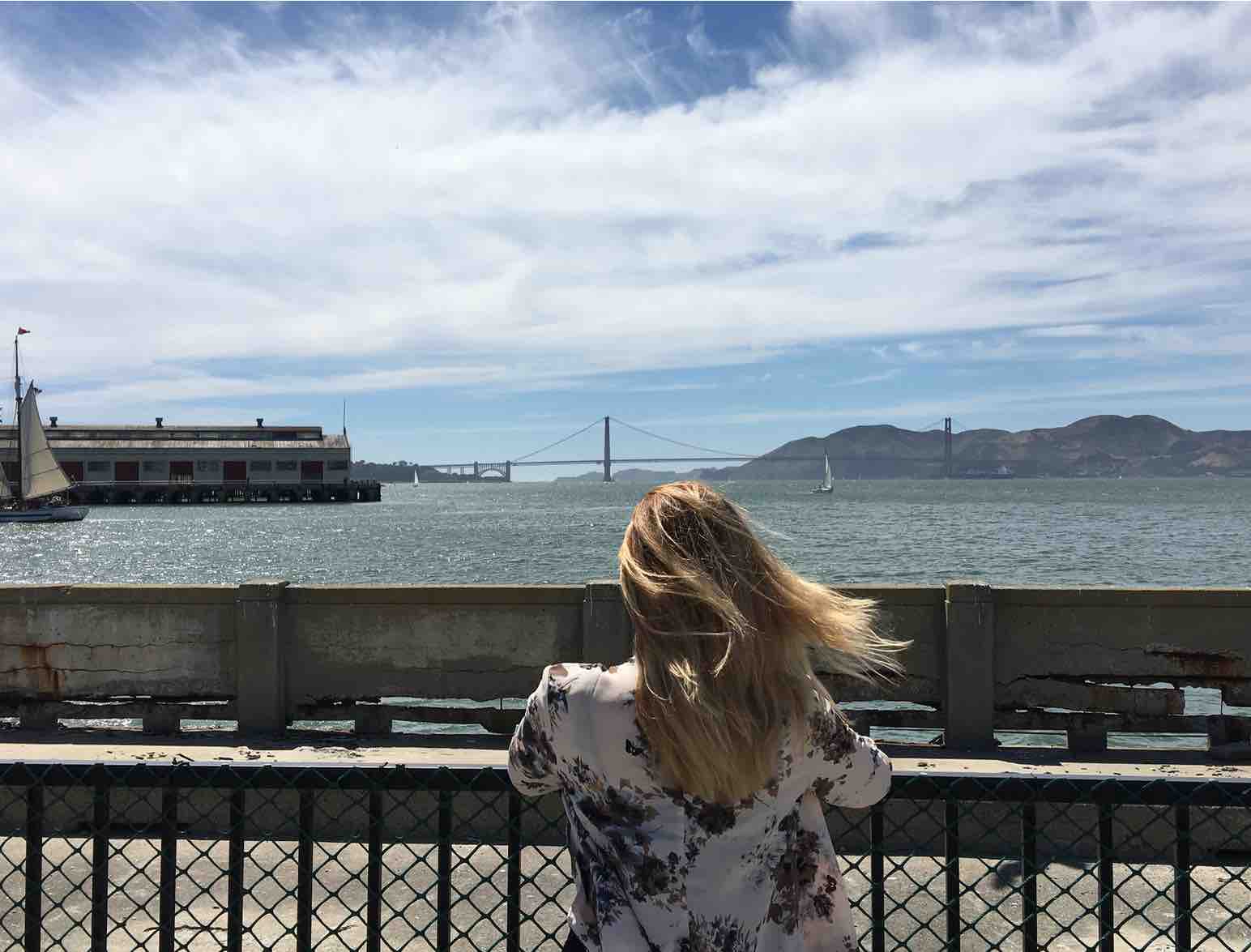 The full blonde color looked much nicer on me. I kept the color bright blonde by using J Beverly Hills Blonde Neutralizing Shampoo. This shampoo was recommended by my hair stylist and works.
If you're thinking about going blonde or have highlights,  I highly recommend you buy this shampoo.
At first the shampoo felt a little different because it doesn't lather as much as other shampoos (and it's purple!) but it kept my blonde looking bright and beautiful which is what I wanted.
Related: How I Went from Crazy Debt to a $200,000 Net Worth in 1 Year
Blonde Balayage is low maintenance and cheaper
Six months in to being full blonde I switched to a blonde balayage look. I changed how I felt about roots and my bank account thanked me.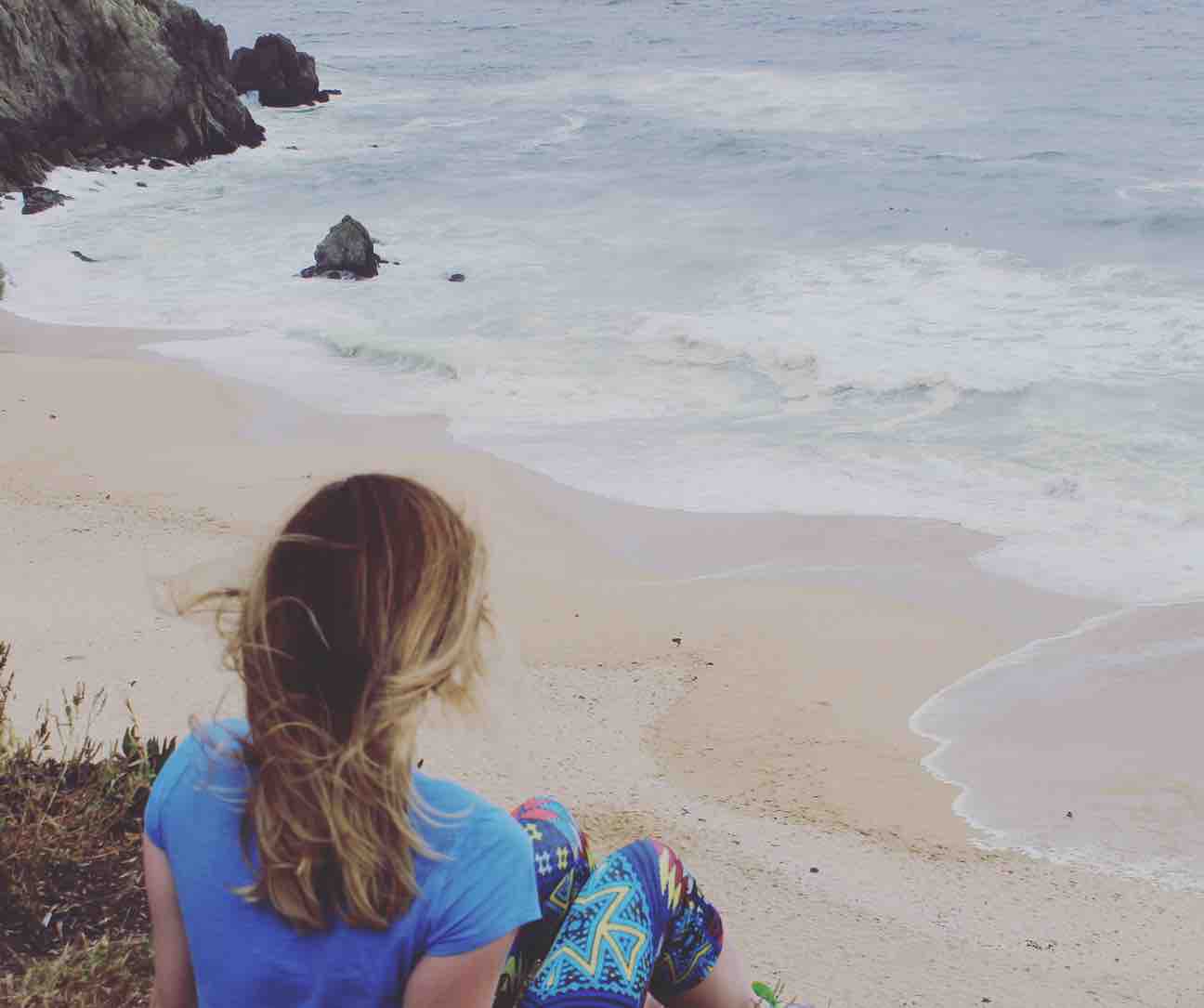 My hair stylist did a good job of blending it all in and it was MUCH EASIER TO MAINTAIN.
I would go to the salon every three months or so.
It was much healthier for my hair.
The balayage look isn't for everyone but it worked for me.
From Blonde to Brunette Transformation
This Fall I decided to be reasonable and dye my hair back to its natural color and let it grow out.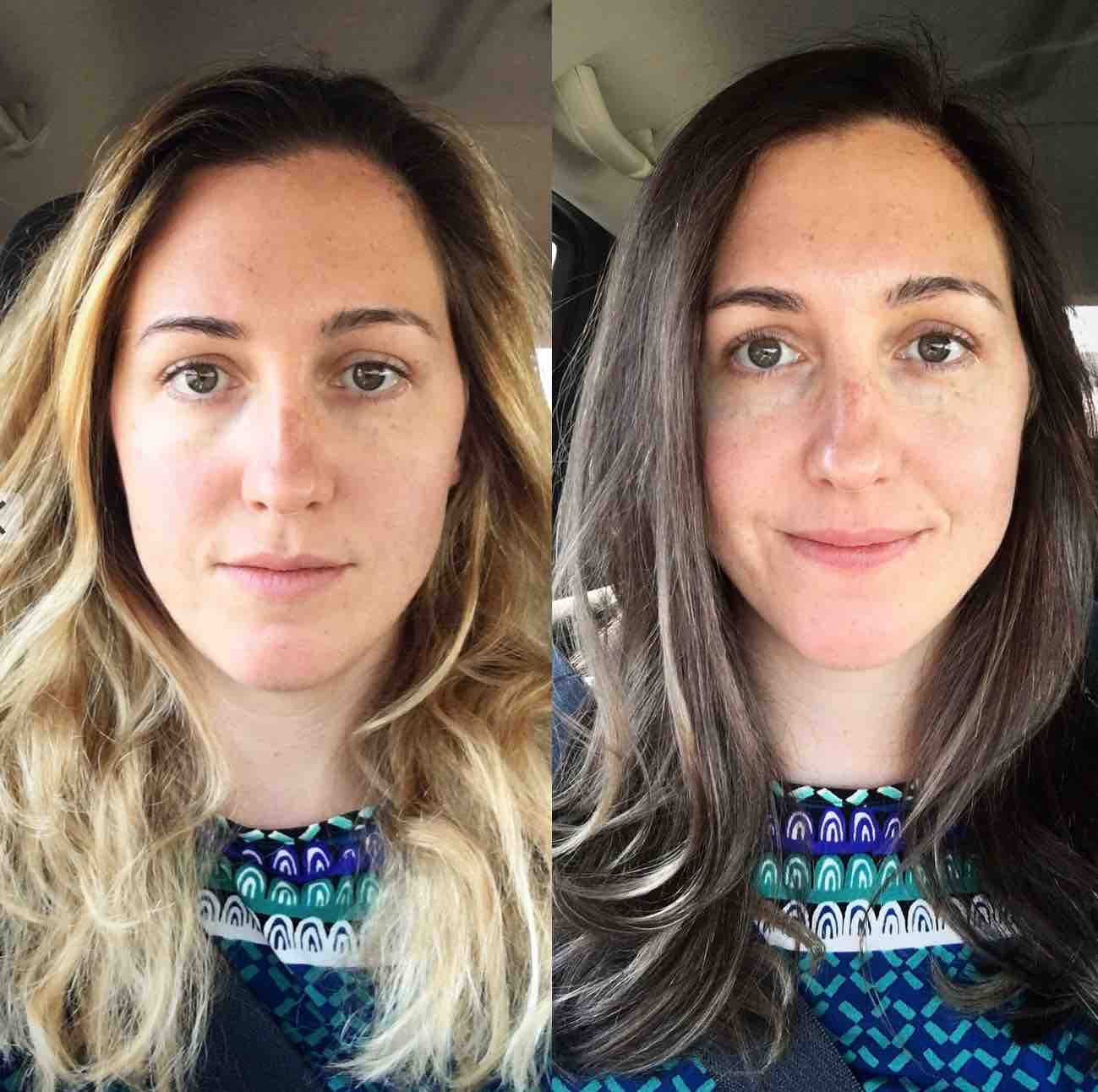 I went from balayage brown hair back to dark
The main reasons I went back to a darker color were that:
I didn't want to keep going back to the hairdresser
Cost
I started getting freaked out about the chemicals in hair dye
My hair has since lightened up since I dyed it dark and it now has a cool balayage / ombre look to it.
I'm looking forward to growing it out and being light at the ends again.
My colorist used a semi-permanent dye in case I wanted to go blonde again next summer.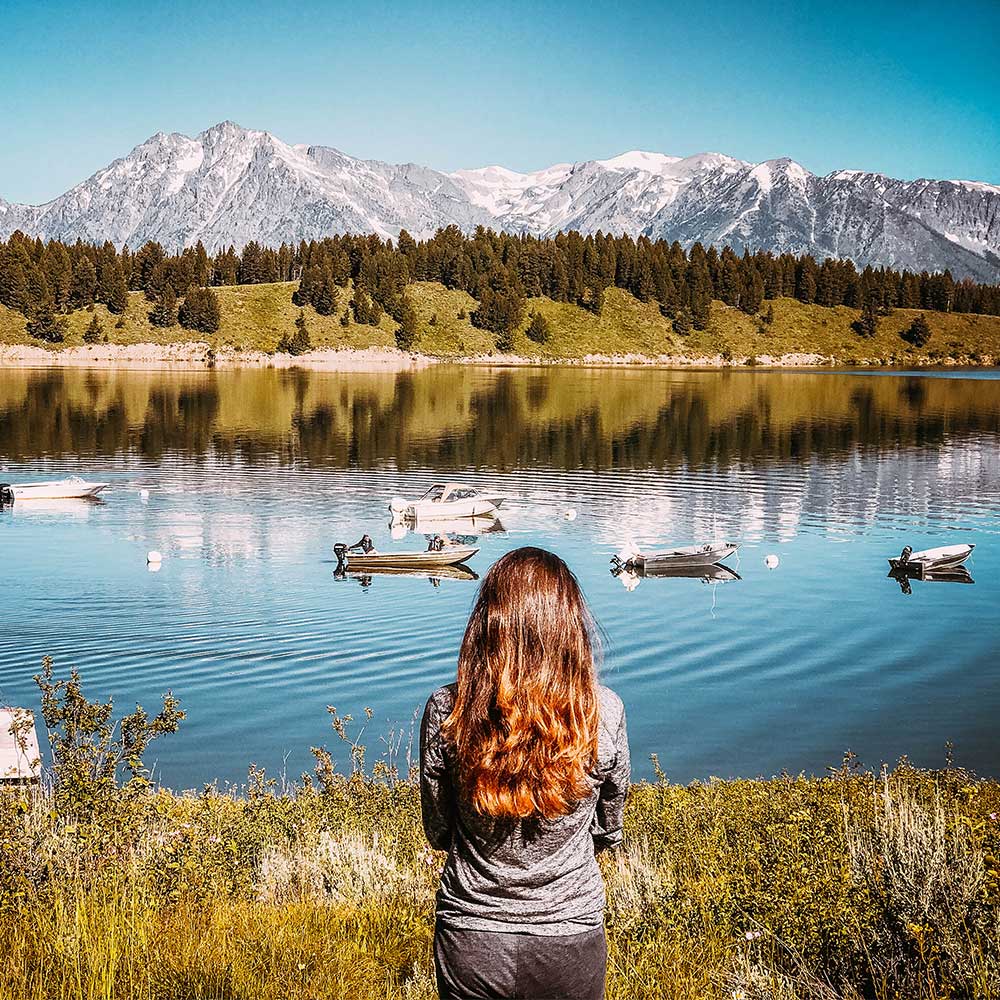 What does grown out balayage look like?
Update 1 Year Later: The balayage has grown out and now it does look a bit orange at the ends in some light (like the picture above).
I've been cutting out some of the pieces with long layers and it looks much better. I'm still toying with whether to dye it dark or blonde again.  Thinking on it.
Balayage on dark brown hair was cheaper
The balayage on dark brown look was cheaper, easy to grow out and looked natural until I cut it all out.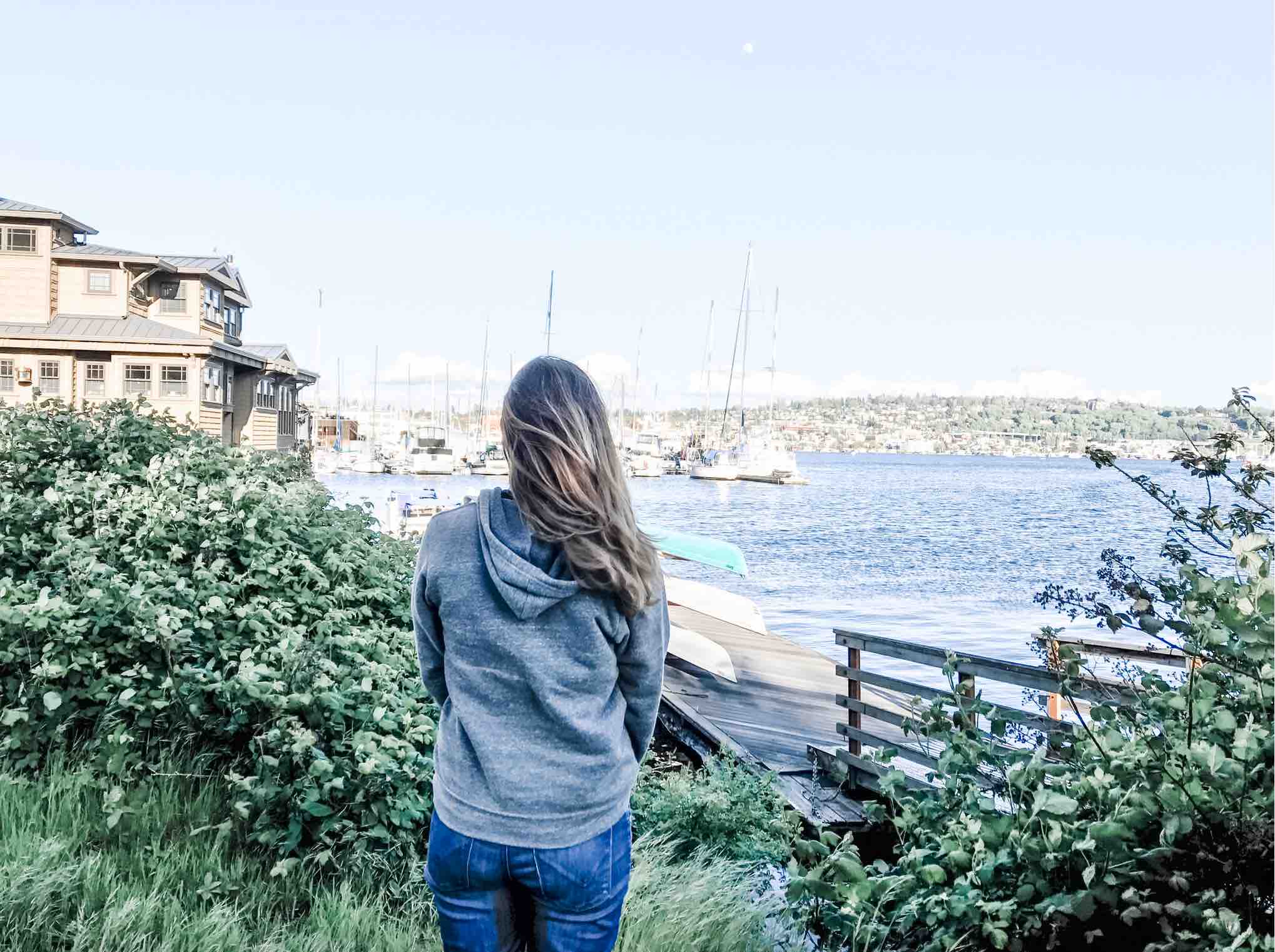 I miss this look sometimes and it was a super fun hairstyle for summer but it was expensive!
How Much Will It Cost You to Go Blonde?
If you're wondering how much it will cost you to go blonde, the truthful answer is that it depends on several factors including:
The length of your hair: The longer your hair, naturally the more it will cost to go blonde.
The volume of your hair: The more voluminous your hair, the more it will cost.
Your starting hair color: If you're already a dirty blonde or at least some shade of blonde, it will likely cost less to go fully blonde. Conversely, if you have dark brunette or even black hair, it will obviously cost more to make the transformation to blonde. Take a look at this chart that shows all of the possible shades of hair colors. More than likely, the further away that your natural hair color is to blonde on this chart, the more it will cost to make the transition to blonde.
The health of your hair: The healthier your hair, the less expensive it will be to go blonde because you won't have to worry about using additional products to minimize damage.
Whether you choose to do it yourself or go to a salon: If you choose to go to a salon, you can't feel more assured that you will get the end result that you want, but it will also likely cost more money than if you chose to use a DIY approach. With that said, the amount it will cost will vary from one salon to the next a well.
How much you maintain your hair: Once you've made the transformation to blonde hair, you may also incur ongoing costs depending on how much you choose to maintain it. Just refer to my bar chart from earlier that shows my monthly hair costs as evidence that it costs money to maintain a blonde color.
Depending on all of these factors, it may cost you more or less. It's not fair to say that it will cost exactly $150 or exactly $250 to make the transformation to blonde. Depending on the factors listed above, it may actually end up being more or less than this amount. Keep this in mind when you're planning to make the transition to blonde hair.
Keep in mind that before you make the decision to switch from your current shade of hair to blonde that it's a good idea to have an in-person consultation with a professional colorist who can let you know if it's even feasible for your hair to become blonde. A 30-minute consultation can save you both time and money if it turns out that it's not possible for you to make the transition to blonde.

Latest posts by Millennial Boss
(see all)