I bought my first home when I was 25 years old. Below are the top 10 lessons I learned from buying a house in my twenties.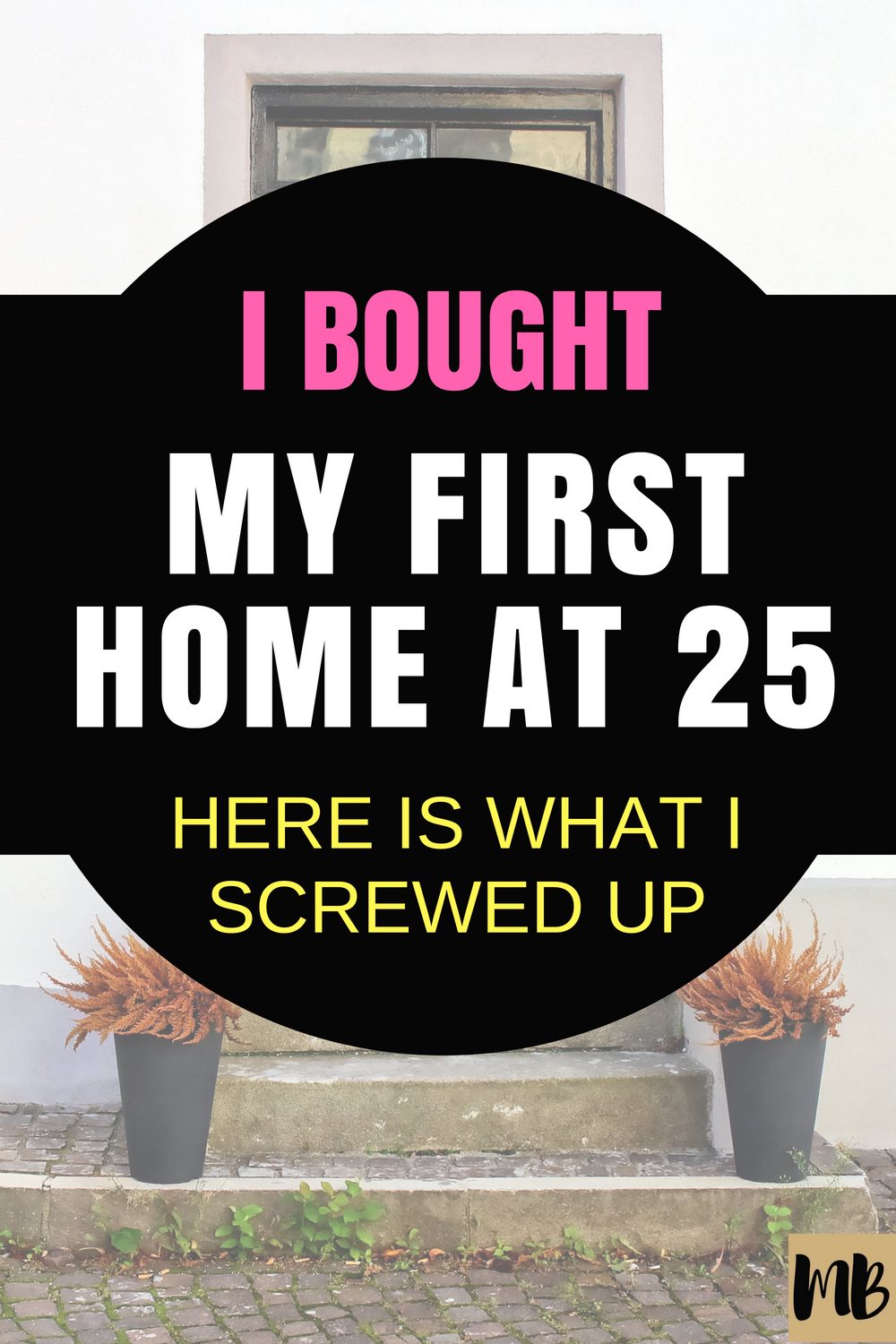 1.  Ignore the number on your pre-approval letter.
My fiance and I made the mistake of getting loan pre-approval before figuring out our housing budget. We worked with a lender that our friend recommended and were happily surprised to see that we were pre-approved for a $560,000 loan. The number shocked us!
While we knew that ultimately we would not buy a $560,000 house, we did let that price serve as an anchor to the price we ultimately bought into at $420,000. In retrospect, we should have bought a house that was less than half that amount.
It seems crazy that I even let a lender influence our home buying decision. The lending industry significantly contributed to the last recession in 2008 and aren't the best people to set housing budgets.
I now realize that using the pre-approval amount as a starting point was a very unscientific approach to figuring out how much we wanted to spend on a home. My recommendation is to figure out your housing budget way before you even start worrying about getting mortgage pre-approval.
2.  Study the market.
My fiance and I lived in a less-expensive housing market. Most of the houses in our area were in the $200,000 range and salaries were low. When we bought our house at $420,000, we bought into the high-end of the market. Recently we tried to sell the house and realized that we had significantly limited the number of potential buyers since only a small percentage of the city was looking for a home in our price range. If we had bought into the $200,000 range, we would have had an offer much more quickly.
Additionally, we didn't look into the average days on market for home sales in our area. The high-end houses in our neighborhood typically took 2 months to sell. When we were purchasing our home, we were encouraged by our realtor to put in an offer on day 1 at asking price. It was so unnecessary and we could have came in with a lower offer at a later date and probably still got the house. We lost a significant amount of money with that one decision.
Additionally, our home was the only house that we viewed in that price range. We had no idea if it was a good value or not because we didn't see any other houses above $400,000.
3.  Figure insurance, utilities, PMI, and maintenance into your budget.
The online mortgage calculators that you see on Zillow won't give you an accurate estimate of your monthly payment. For example, if you put less than 20% down, you'll likely have to pay for private mortgage insurance or PMI. The PMI for our loan was over $200 a month. Additionally, we had to pay for insurance and utilities. Utilities were around $250 a month, a steep increase from the $100 or so we were paying in our apartment prior. Lastly, we didn't think about maintenance at all. At one point, we had a water leak in our basement which cost us over $600 in damages. The house was only 15 years old so we had assumed that nothing would go wrong and we didn't budget for repairs.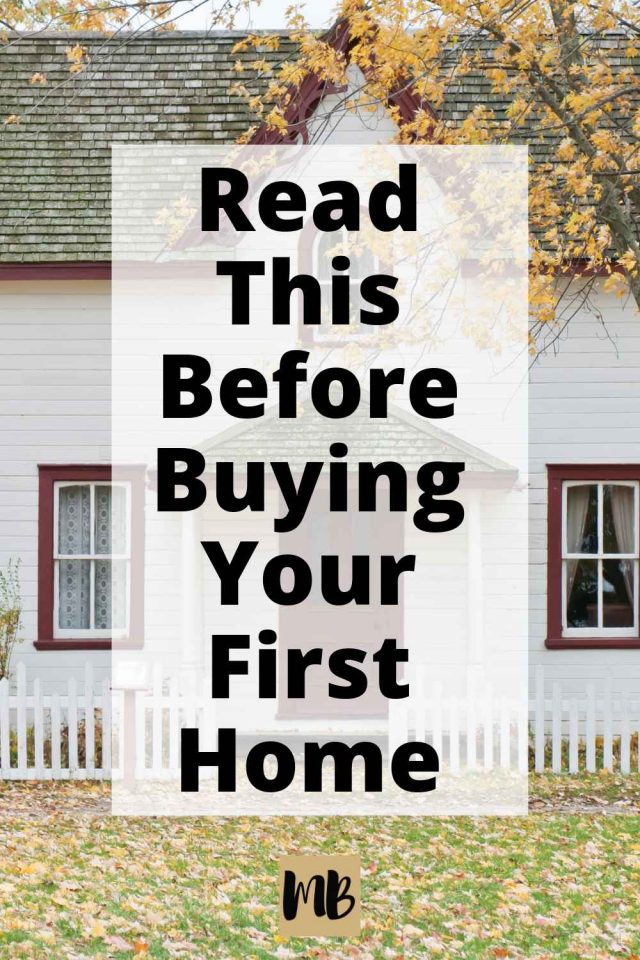 4.  Consider what it costs to furnish and decorate a home.
The furniture we had in our apartment didn't make a dent in filling up our house. We now had guest bedrooms, a dining room, and a man cave to furnish! So we did what many homeowners do and bought a second TV and furniture with 0% interest credit cards. I thought I was being frugal by buying the floor models and furniture with small scratches to save money.
The house still didn't have that Joanna Gaines touch though after the furniture so I went to Target, Kohl's, and Home Goods to buy cute decorations that made it feel more homey. I also bought blinds and lamps and boring things that I probably wouldn't have wanted to spend money on but I thought were necessary. We also made trips to Home Depot for paint and lights and other items to fix up the house. Eventually the house looked pretty good but we owed nearly $10,000 in 0% interest credit cards. It would have been way worse if we didn't try to save money along the way.
If I could do it over again, I would have saved for fixing up the home ahead of time and paid in cash. Many homeowners just focus on saving for a down payment but forget to save for the paint, repairs, furniture, and decorations that come along with personalizing a new home. We've since paid off the debt but lesson learned.
5.  Think twice about location.
I was surprised to find out how inexpensive homes were in our area compared to the East Coast where I had lived prior. The reverse sticker shock encouraged us to buy a much bigger home than we could afford. I also was commuting daily to a much bigger city 50 miles away and had that higher city salary to help us pay for the bigger home. We ended up purchasing this beautiful house in the suburbs.
Our friends in the area didn't always want to travel the 30 minutes out to the boonies where we lived despite the awesome fire pit, big TV, home gym, and huge open kitchen that we had to try to lure them. They would come by for dinner and drinks a few times a month or the occasional workout on the weekend but usually it was us traveling back closer to town to hang with them each weekend. We would typically bring dinner over to their place or go grab drinks at a nearby brewery a few nights a week. I already had a long daily commute and now I had a long weekend commute too.
When we bought the home, we considered the "great space for entertaining" as a a major plus without really thinking about the location and how often we would use that space. Plus, when we bought outside of our age range we isolated ourselves a bit. Our neighbors were all retired folks or families. While they were super nice and helpful, they weren't in the same life stage as us and we didn't make any friends in the neighborhood.
If I could do it again, I wouldn't buy a home out in the suburbs until I'm at that stage in life. We recently moved to a new city and are living in a crappy apartment that is walking distance to everything. I'm much happier and have cut down on commuting costs by selling my car. It's easier to hang out with friends and meet new friends. Location is everything.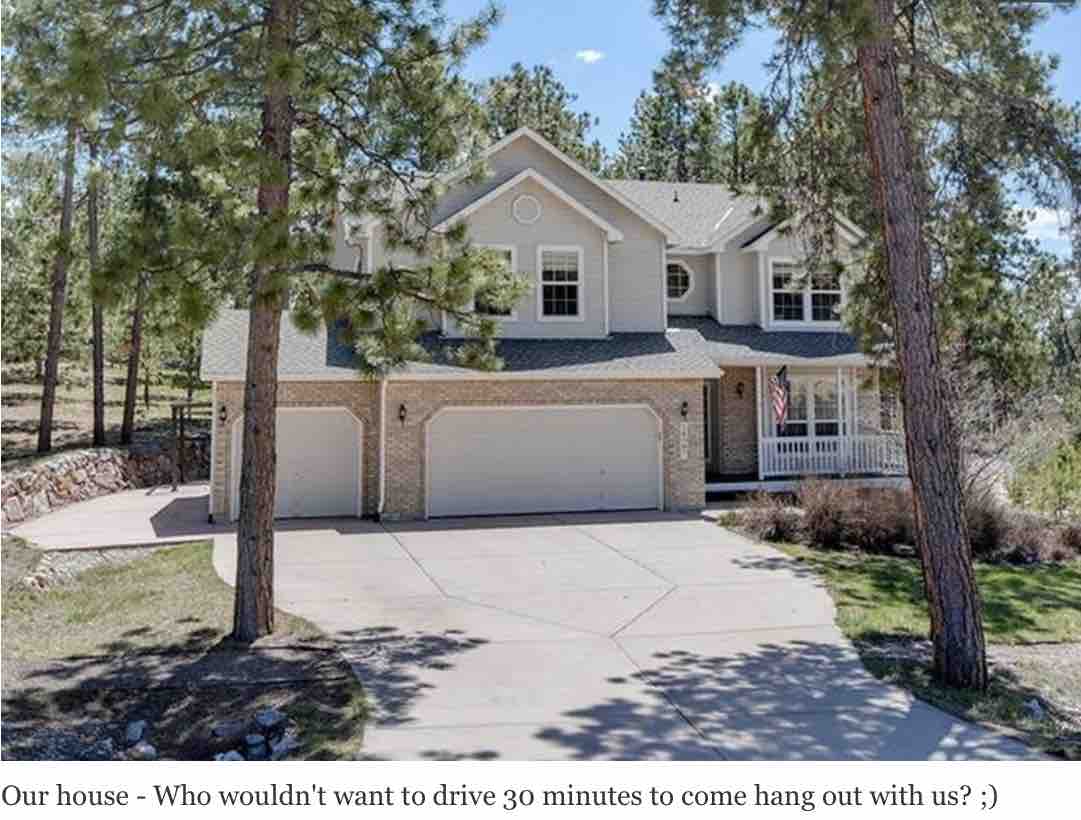 6.  Slow down the lenders.
When you're shopping around for a mortgage, you will notice that lenders are jumping to get their hands on your SSN. I was a little surprised about how quickly into a conversation that lenders would ask for our SSNs. I was like hey – shouldn't we get to know each other first?
Nevertheless, shopping around for the best mortgage rate is a crucial part of buying a home but it shouldn't be your first step. With good credit and a decent debt to income ratio you will easily get approved. I am actually shocked with how easily we were approved for that first loan. We had over $60k of debt and only $110k combined household income at the time yet were approved for a $560k loan. WHAT? How does that make any sense?
At the very beginning of our home search, our friend recommended a lender and we decided to give her a call. In that first conversation, she casually asked for our SSNs so she could pull the numbers. She didn't tell us that it would be a hard inquiry. She didn't ask when we were planning on purchasing a home or suggest that we get our ducks in a row on budget and purchase price before getting pre-approval. She just wanted our SSNs and the potential business.
When we eventually were ready to purchase our home a month and a half later, we were outside of that window that the credit reporting companies usually consider when shopping around for mortgages. Interest rates had gone down and we decided to go with a different lender recommended by our realtor, so we essentially had a double hit on our credit score. (More to come on referrals). The hard inquiry from the first lender, along with the subsequent hard inquiry from the second lender dropped our score just a few points lower but it pushed us below the threshold for the best rates (760+). Even a small percentage difference in an interest rate can lead to thousands in lost savings over the life of the loan.
If I could do it over again, I would educated myself on the types of home loans, start following interest rates, and have a concrete plan before I gave out my SSN to lenders. I also would have shopped around for the best rate. We only looked at two lenders when there are sites such as LendingTree that allow you to compare many lenders at once.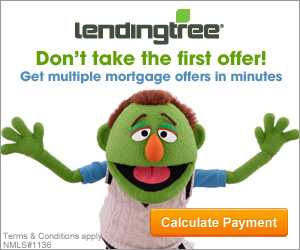 7.  Understand how referrals work.
Real estate is still a word of mouth business and referrals are everything in this world. Likely your realtor, lender, appraiser, and inspector are all working together and get kick backs for referring you to each other. This creates a conflict of interest that is not good for your wallet. So many people are clueless when it comes to buying a home that they just go with referrals without further thought.
It's possible that the referrals are rockstars – I just wish I had done more due diligence the first time around to figure that out for myself.
8.  Field a team that supports your unique goals.
I'm surprised I took our realtor's advice and made an offer at asking price because I had been researching fairly extensively online and had a strategy. For all the houses that we visited and liked, I had been going through county property records recording the purchase date, price, and original loan value. I would then use an online amortization calculator to determine how much equity the owners had in the house and compare that to the asking price.
I assumed we would have more wiggle room on purchase price with owners that had a significant gap between what they owed and asking price. It would be harder to negotiate with owners that still had loan values very close to asking. The commission and closing costs would eat into their profit or even result in them owing money on the sale.
When I mentioned this strategy to our realtor, she quickly retorted that it wasn't a good approach and that the market guides the price. I know now from selling my home that it was probably a good strategy. Home owners under pressure to sell are very aware of how much money they owe on the loan, how much they have in equity, and how much lower they would drop the price before they lose money. We just dropped our price significantly and ate away at our equity just to walk away from the house.
I now realize how important it is to field a team that supports your strategy. If I could do it again, I would find a realtor that understands and supports our unique goals.
9.  Have a long term plan.
When we bought our home, we had every intention to stay in the area for the next 5-10 years. Then life happened and I got a great job opportunity on the west coast. We found ourself selling our home after owning it just two short years. We had little equity after just two years of home ownership, almost no appreciation, and we needed to pay out commission and closing costs which were over $25,000. Our home would not make a profitable rental.
We knew up front that this house was not our forever home yet we jumped into home ownership anyways. In hindsight, I would have rented for a few more years or purchased a home that would be a little easier to rent or sell if we left the area.
Not every home is an investment.
10.  Remember that home ownership can be stressful.
There were so many times when my fiance and I regretted buying this house. Yes, there were the good times like when we hosted both of our families for Thanksgiving dinner, when we had friends over for summer BBQs, or when hosted friends for an annual Fourth of July trip. There were also the bad times though when we got into disagreements over finances, when we spent our free time cleaning or doing yard work, or more recently dealing with shady contractors when preparing the home for sale. Sometimes we felt trapped in our decision and stressed out. We weren't prepared for the emotional ups and downs that come with home ownership and I wish we had considered that when we bought the house.
Overall, I'm grateful for the lessons I learned and will probably own a home again at some point in my life. For now though, I'm renting.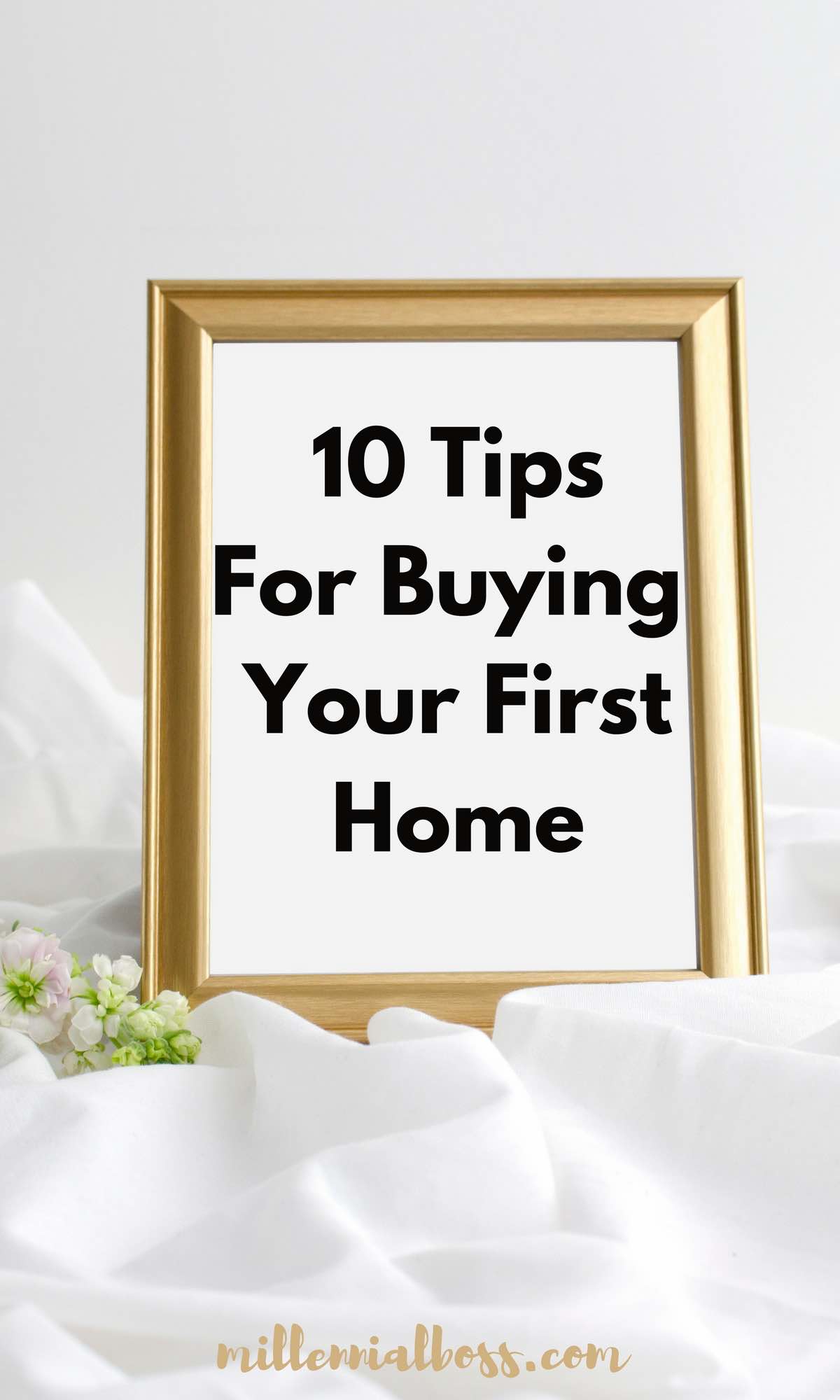 Do you have tips for first-time home buyers? What do you think of the lessons I outlined above?

Latest posts by Millennial Boss
(see all)