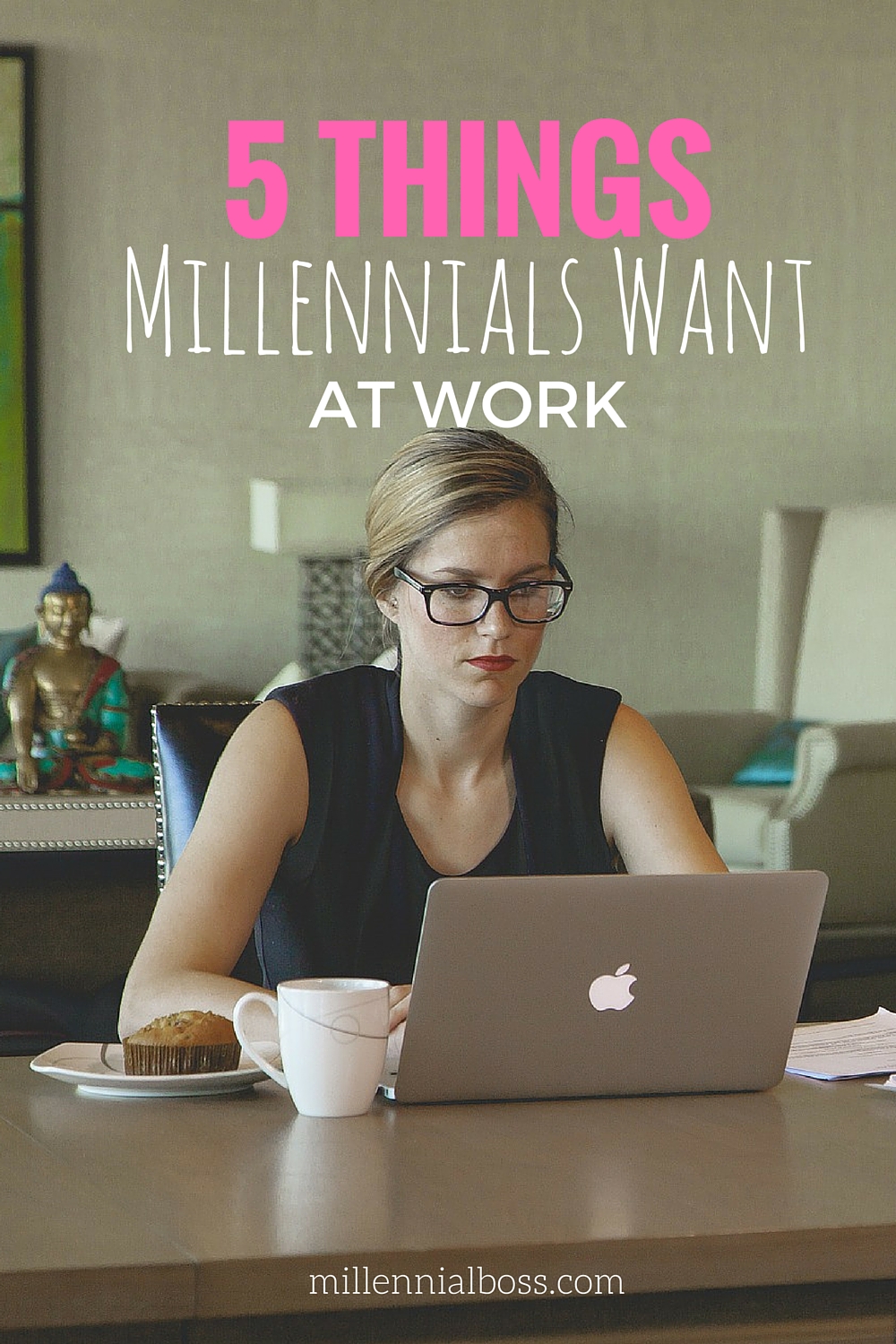 Millennials now make up one third of the total workforce.  It will be increasingly important for managers to cater their management style to this young and talented group.
While all employees want similar things, millennials tend to rank these five things higher than previous generations.
1.  Millennials Want Flexible Work Arrangements
What millennials want:
Millennials want the ability to work from anywhere.  While they value collaboration, they know that every job requires some individual heads-down time and they would like to spend that time in the comfort of their own home or far away in another place.
Friends, travel, and fitness are also very important to this group and they don't feel that work should get in the way of those activities.
Most importantly, they don't want to use their paid time off for anything other than vacation. Dentist appointments, internet set-up, and furniture delivery are not good uses of their time off.
How to give it to them:
Early-in-career employees need some time in the office to get acquainted and to learn from others.  It's easier and quicker to walk up to someone's desk to ask a question than it is to ping or call them from home. Employees also need time to establish face-to-face relationships with partners.  For that reason, it may be wise to implement a policy of no work-from-home for the first six months or so.
After that introductory period and after the employee has proven themselves independent and responsible, there is no reason to ban work-from-home.  Setting up occasional work from home arrangements may actually increase productivity and employee happiness.
Managers should always allow work from home for things like dentist appointments, furniture delivery, and snow days.  Millennials don't like having to "waste" a PTO day on routine tasks.  To millennials, PTO days are for new adventures and recharging, not errands.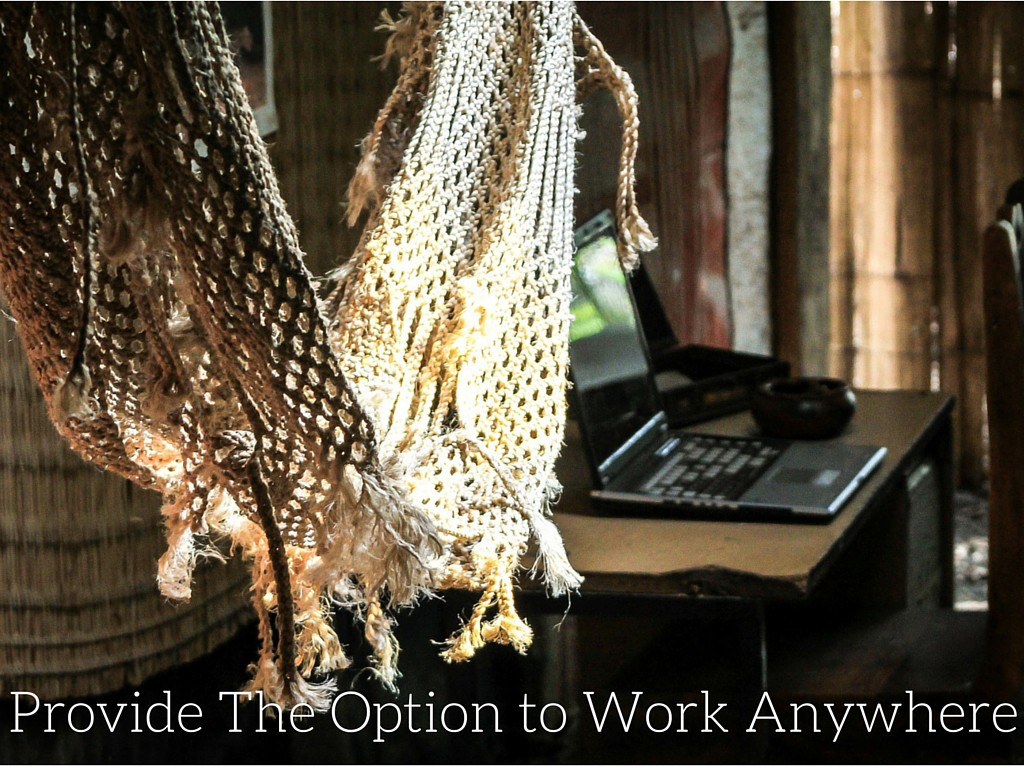 Managers must remember that millennials are reading books that redefine productivity and tout the work-from-anywhere lifestyle, such as "The 4-Hour Workweek" by Tim Ferriss.  Millennials also have access to thousands of internet articles and studies that show that working long hours does not equate to extra productivity and results.
For this reason, millennials sometimes don't understand what others see as understood office norms, such as the 'badge of honor' of being the last one to leave the office or why it might look bad to leave early on Tuesdays and Thursdays for the gym.
Millennials want and believe that they can get their work done without sacrificing their quality of life. They want time to socialize with friends, workout, and travel and they don't feel that it will impact their day to day responsibilities in any way.  And it probably won't – as long as managers keep an eye out for abuses.
Millennials desire for flexible work arrangements doesn't mean that they won't put in the extra hours when needed.  Millennials are willing to work above and beyond normal hours when necessary but they find it extremely futile to do it regularly.
Managers who value time worked over results will not fare well with millennial employees.
If managers want to retain their millennial employees, they need to rethink traditional office norms and start thinking like millennials – how can we get our work done AND allow flexible working arrangements that make our employees' lives easier?
Once decided on a work-from-home policy, managers should share the policy with their teams up front so that all employees are on the same page and understand expectations.
More importantly, managers should make the office environment so positive so that employees don't want to work from home. Managers know they have a great office culture when employees want to come into the office every day because they like the atmosphere and the people they work with.
And it's no secret that company culture is wildly important: In a fascinating study, Fidelity found that Millennials were willing to take, on average, a $7,600 pay cut in exchange for a great company culture. This includes things like support from management, opportunities to grow, and a workplace that is actually fun to work in.
2.  Millennials Want More Time With Their Manager
What millennials want:
Millennial employees will rank more time with their manager at the top of the list of things they want in a workplace.
Millennials want to see individualized focus and attention on their personal career path.  They also want their manager to be an advocate for them in alleviating any workplace issues or concerns.
As a bonus, it helps if the manager is highly competent in the specific area that the employee is working in. In an interesting article by Harvard Business Review, it was discovered that employees are far more likely to enjoy their job if their manager has the capabilities to do their exact job. This makes sense considering a competent manager is easier to have a conversation with regarding the actual work.
Managers are often so busy that they don't make the time to give their employees what they want and need.
This lack of face-to-face time lowers employee loyalty and has millennials looking elsewhere.
How to give it to them:
Weekly 1x1s with direct reports can go a long way for managers and employees.  Managers can use 1x1s to get a status update on how the employee is doing on various projects and employees can use the 1x1s to get the attention and focus they need from their manager.
Taking 1x1s seriously is a quick and easy way to make an employee feel valued.  Some managers frequently cancel 1x1s or are late which are downers for millennials.
Managers of managers should also make time for occasional skip level 1x1s.  Millennial individual contributors often feel better when they know that 'the big boss' cares and is focused on their career too.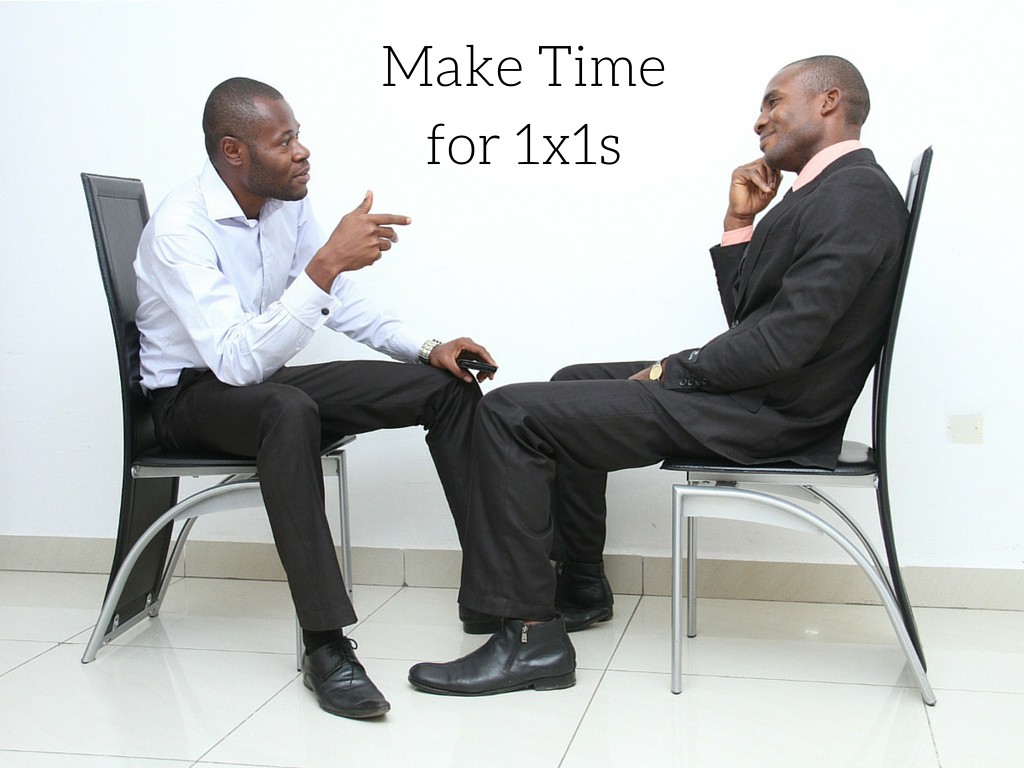 In addition to regular 1x1s, managers should frequently check-in on their associates by stopping by their desks or calling them to catch up.  This check-in should happen daily and should not always be about work items.
Chatting about pets or vacation plans is a good way managers can bond with their employees and establish a strong relationship.  Millennials want a friendly rapport with their managers and a good manager can encourage them to stay with the company.
Another way managers can give more time to their employees is by regularly attending their meetings. Managers should make time to attend the meetings of their associates at least once or twice a week.
Some managers only attend the critical, tension-filled meetings where every employee is armed with their manager.  This doesn't allow the manager to see their employee in action or allow the employee to show off their skills and improvements.
When managers attend millennial employees' meetings, it demonstrates support and is not seen as micro-management.
3.  Millennials Want to Know Why
What millennials want:
Most millennials have had access to Google since high school.  They are used to being able to find out the 'why' behind everything they see and experience.
The workplace isn't like Google but millennials don't realize it yet.  They might pepper their managers with questions and demand rationale and explanations behind every action.
This need to know the 'why' behind everything makes millennials good employees but can also be extremely frustrating for managers.
How to give it to them:
The first step is for managers to realize that millennials are not purposely trying to push back on their authority.  Millennials are new in the workplace and might not yet understand what is appropriate and what is not appropriate to ask their manager.
Understanding this, managers can come up with a different approach to use when sharing decisions with millennials.
For example, since millennials might lack the big-picture view of the organization, a manager can connect the decision and the millennial's role to the bigger organization.
Some decisions are not appropriate to be shared with the employee, particularly decisions regarding other employees.  In this situation, the manager should bring the focus back on the individual asking the question since that is what the employee is really concerned about, their own performance.
4.  Millennials Want Fast Career Progression
What millennials want:
Millennials want to move up as quickly as possible.  They have expectations of how fast they will rise up the corporate ladder or how quickly they will reach a desired salary amount.
Millennials also want to know where they stand at all times not just at the year-end evaluation.  They may find the standard manager feedback such as "you need more time in the role to be promoted" or "keep doing what you're doing" as not sufficient.
In an age where LinkedIn makes it easier than ever to transition to a new role with a new company, millennials are able to switch roles faster and easier than ever if they find that there isn't enough opportunity for growth at their current workplace. For this reason, it's especially important to demonstrate to millennial employees that fast career progression is possible.
How to give it to them: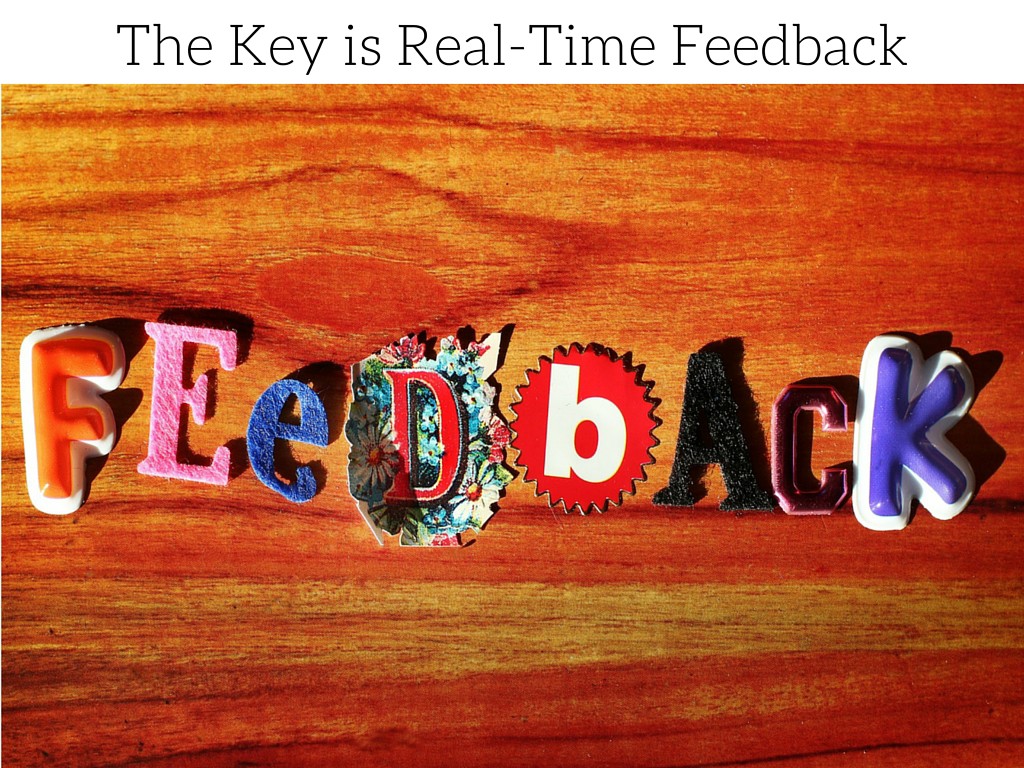 They key to meeting millennial career expectations is by providing real-time, specific feedback.  Let the millennial employee know exactly what they did well or didn't do well immediately after it happens.
A manager can provide continuous feedback to an employee while still creating a positive and supportive culture.  This helps the millennial know what they specifically need to do to get to the next level.
Managers can also reach out to partners and other team members for feedback so that the employee has a 360 degree view of their performance.
While not all feedback is correct, 100% is helpful.
Managers should help employees understand that even though some feedback may not be right, the person giving the feedback still has a perception of the situation that needs to be addressed.
The ideal feedback ratio for improving performance is 5 or 6 pieces of praise to every piece of negative feedback.
The Managers role in employee career progression
Managers should also be the biggest champion of their employee's careers.  They should constantly look for opportunities for their employees to improve their skill sets, grow, and try new things.
For example, many employers offer reimbursement for outside courses and conferences but not many managers encourage their employees to take advantage of this benefit.  Managers should give their employees time every year to expand their knowledge without having to take PTO days.
Additionally, managers should be helping their employees network and move up within the company.
Some managers may want to 'hoard' their best employees because they don't want to lose them.
In reality, employees will leave if they feel their manager is capping their potential.  When employees feel that their manager is their biggest advocate, they will want to stay working for that manager.
Lastly, millennials need the opportunity to try a variety of roles.  They won't be content performing the same exact job function multiple years in a row.  Supporting lateral moves or developing rotational programs will help to keep millennials engaged and growing.
5.  Millennials Want a Social Work Environment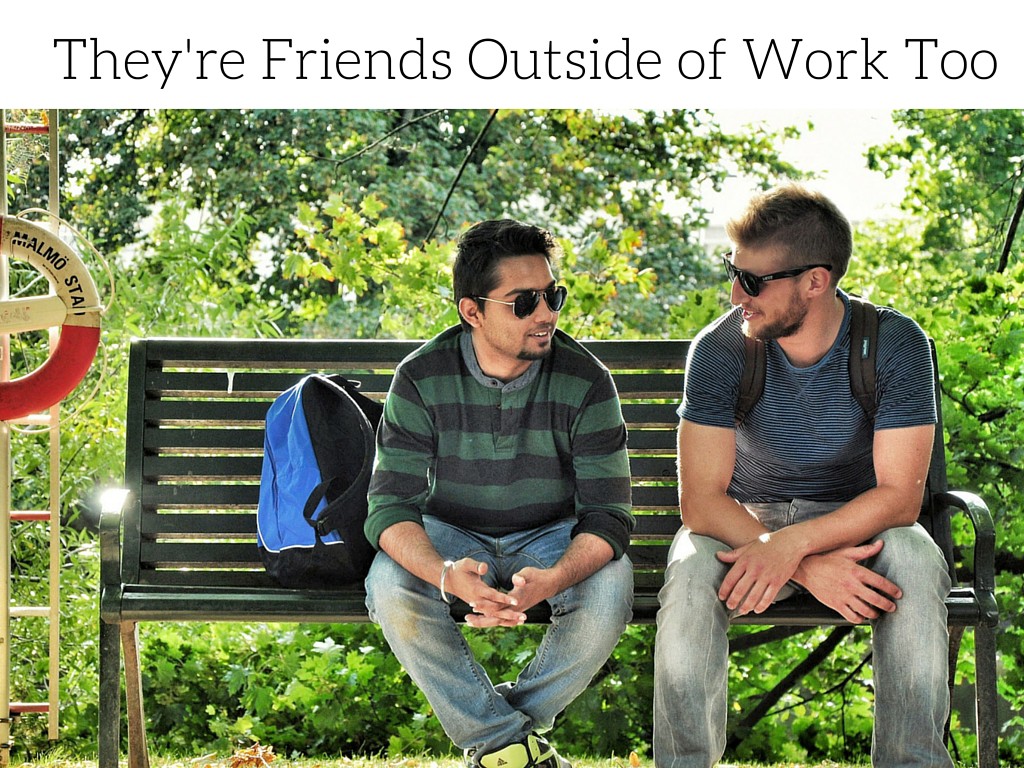 What millennials want:
Many millennials rank a social work environment as extremely important.  Early-in-career graduates may value friend-time more than family-time and are used to having a large friend base from college.
Millennials also value office activities and socials where they can get to know their coworkers better.  They like volunteer days where the whole office gets together and spends time outside of the office for charity.
How to give it to them:
Consider facilitating meetups for millennials in the company.  Start a mentoring program or speaker series for young professionals so millennials across the organization can get to know one another.
Plan social and volunteer events frequently.  Survey team members to find out what activities interest them.  Encourage employees to bring up events that they would like to participate in and give them the support to run with those events.
Most importantly, plan all office-wide activities during work hours so that more employees can attend and be included.  It's important for millennials to bond with all coworkers and not just coworkers their own age.
Creating a social and happy work environment will go a long way in maintaining employee satisfaction and producing results for the company.
Best of all, when you create a company culture and an environment where millennials want to stay and work for several years (or even decades) in a row, you experience lower turnover and you allow millennials to build up workplace skills that are specific to the company industry. For all of these reasons, creating a great work environment is of the utmost importance.
Readers, what do you think millennials want in the workplace?

Latest posts by Millennial Boss
(see all)