Non traditional wedding on your mind? There are plenty of ways to make a wedding all your own, including shying away from tradition and choosing your own path. If you're looking for something a little different, look no further than this list.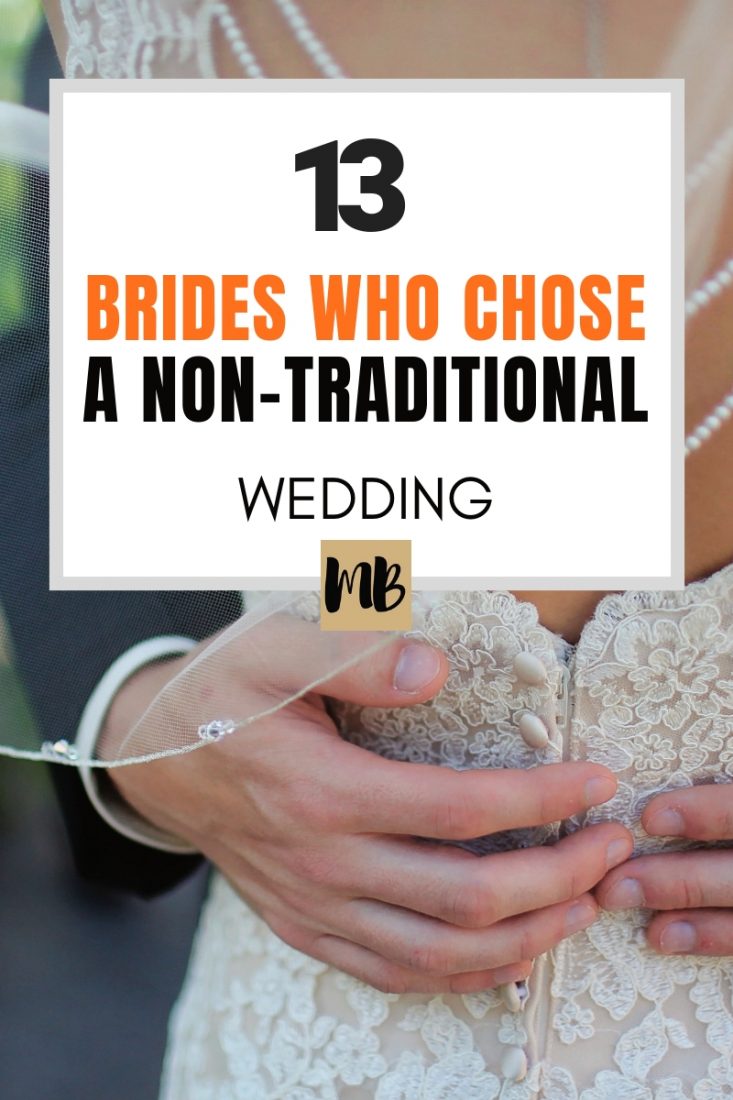 1. Bouquet Alternative

Instead of the typical flower bouquet, why not try something a little different like a floral hoop. The bonus, it's easy to hold while you're still holding your new husband's hand. The blog Fifty Flowers will show you how to make your own floral hoops, or you can get one here on Etsy.
I also did all of my wedding flowers and centerpieces myself. Bouquets, bridesmaids bouquets, everything was DIY and it cost under $400 for the whole thing. Read my DIY wedding flowers tutorial using Fifty Flowers for more details.
2. Wedding Pants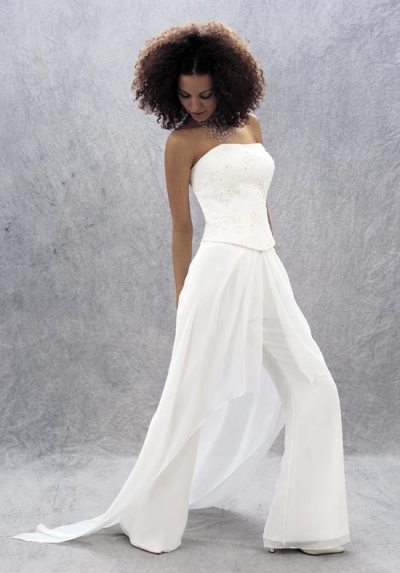 Forget the traditional wedding dress and go for comfort like wedding pants. Offbeat Bride has a look at some beautiful white wedding pants.
3. Ditch the Heels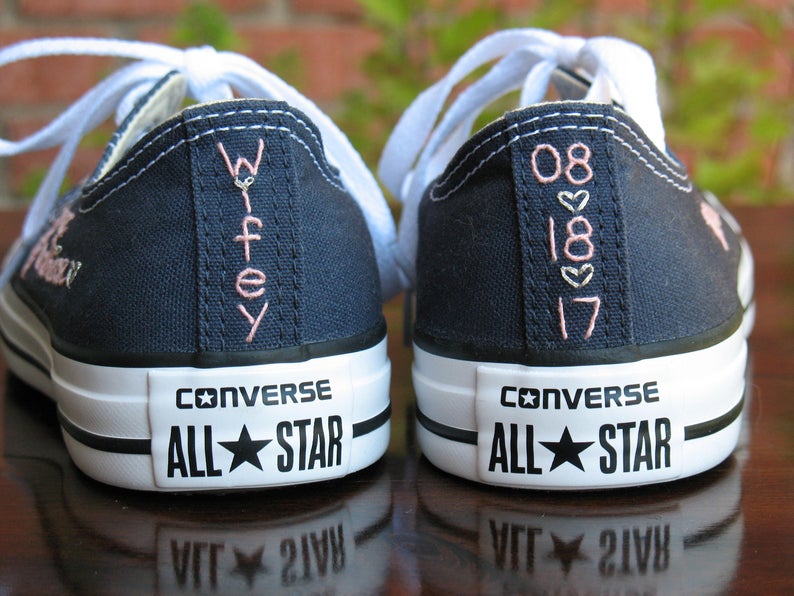 Speaking of non-traditional attire, why not consider some cute tennis shoes under that flowing skirt. She Knows points out that Converse shoes come in a variety of colors, which means you'll always find one in your color.
You can also find some custom embroidered ones here on Etsy.
4. Pie Instead of Wedding Cake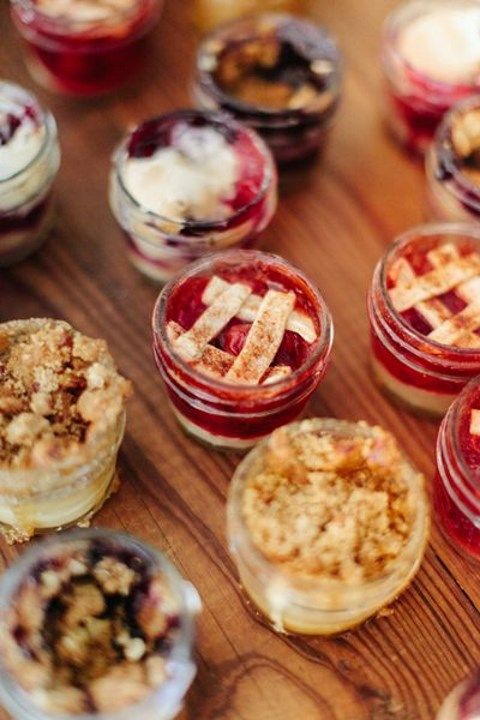 Forget the wedding cake and consider wedding pies instead. Happy Wedd suggests some mason jar pies so you have individual servings for each guest already dished out.
Unique wedding ideas for non traditional brides
5. Fingerprint Guestbook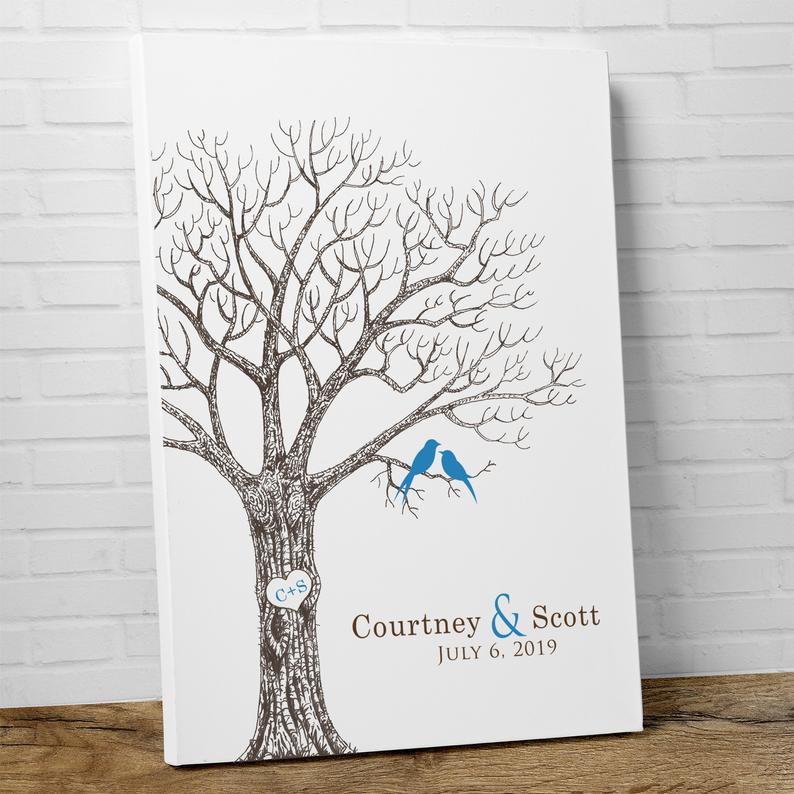 Forget the typical signature in the guest book and think about going a different route. One Fab Day says a fingerprint guestbook is a perfect alternative. You can find a custom made one here on Etsy.
6. Skip the Garter Toss
The Feminist Bride suggests a fun alternative to the garter toss, bouquet toss or both. Instead, consider a balloon drop. For an extra incentive, hide cash or a special trinket in one of the balloons. The guest that pops the right balloon gets the prize.
Best alternative wedding ideas
7. Elope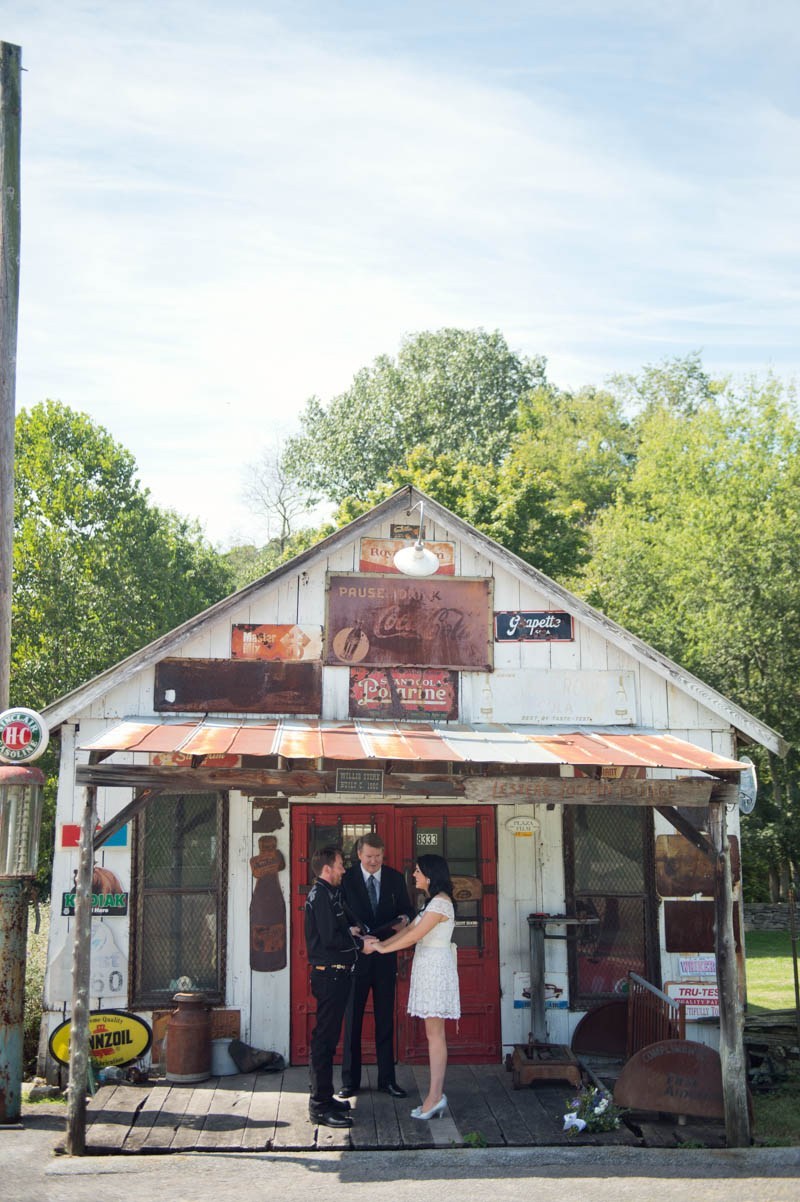 Bespoke Bride talks about what she learned from eloping. If you're looking to skip the pomp and circumstance (and the cost), eloping may be your best bet.
8. Alternate Wedding Officiant
Why not get married with one of your friends involved? Brides.com points out that Joey married Phoebe and Mike on the television show Friends. The site offers a number of tips to help you make room for your own special officiant.
Related Post: Save Money by Asking a Friend to be Your Officiant
9. Wands as You Walk Back Down the Aisle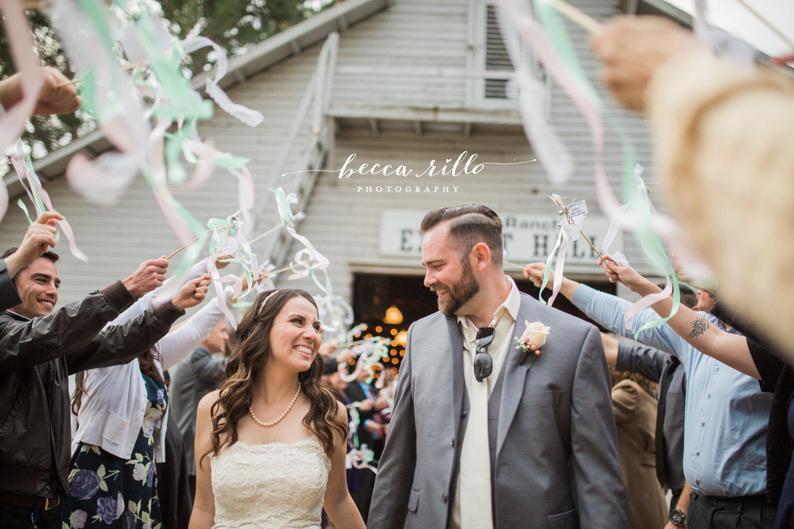 If you want to skip the same old birdseed and bubbles for when you're walking back down the aisle as man and wife, consider something along the line of streamers. The Ever After Guide says glitter wands are a great alternative, plus they don't make a mess. You can find some here on Etsy.
10. Non-Gender Conforming Roles
As Meg Keene writes on A Practical Wedding, while the traditional roles may be that the girls are the flower girls and the boys are the ring bearers, there's no reason you can't break from the norm. Keene talks about how her son finally got to be a flower boy in her best friend's wedding.
More ideas for a non traditional wedding
11. Grandma in the Wedding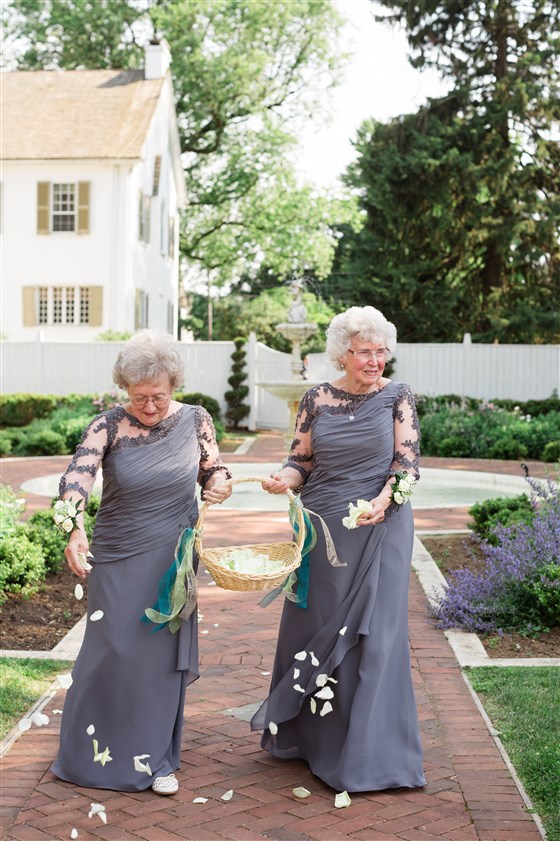 Or you can follow this couple that went viral when they decided to incorporate their grandmothers, both in their 70s at the time, into the wedding.
12. Alternative Getaway Vehicle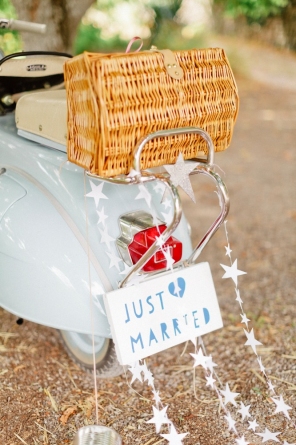 Skip the traditional getaway car and try something a little more fun. As the website Carats and Cake shows, one couple used a Vespa to set off on their new life together.
13. One Bride Asked for a Goat
You may not desire to go this route, but Olive explains in her blog Tim and Olive, why she happily accepted a cubic zirconium ring and a goat…yes, a goat, when her man got down on one knee and popped the question. The goat ended up being for a family in a third world country that needed it, but it was exactly what she wanted.
If you want the diamond, but don't want to spend the money, consider a moissanite stone instead. You can read my Moissanite review for more details. I've had a moissanite engagement ring since 2016 and have zero regrets.
What are your best non traditional wedding ideas?
Related Posts:


Latest posts by Erika Towne
(see all)