So you've landed the interview for your dream job, now what?  The below tips will help you nail the standard behavioral interview and get the job!
How to Nail the Interview for Your Dream Job
Step 1 – Getting Past the Phone Screen
The first person that reaches out to you about the job will most likely be the recruiter.  The recruiter may work for the company or a third party and is responsible for sourcing candidates.
The recruiter will call or email you to setup a preliminary phone screen.  The phone screen is typically a 15-minute phone call where the recruiter will confirm that you are a good fit for the role.
During this call, the recruiter will be assessing your skills, experience, and personality.
It is extremely important that you highlight any key skills or keywords that you think the recruiter will be looking for in the position.
Remember, the recruiter is usually not an expert in the field and will be listening in for those key skills that they know are important to the role.
If the recruiter asks you if you have a skill that you do not have, you should never respond with a one-word answer, "no."
While you should never lie and say that you have a skill that you do not have, it's always better if a candidate adds something to a no such as "No, but I'm interested in learning this software" or "No, but I've developed expertise with a similar software."
If you are light on the skills or experience required for the role, don't fret because a key component to the phone screen is personality.
Don't Forget About Demonstrating Soft Skills
The recruiter will want to ensure that the candidate has the soft skills required for the role.
Even if the soft skills required for the role are minimal, candidates with positive and friendly personalities will fare better than candidates who are withdrawn or difficult to talk to.
I've seen candidates who did not fully meet the requirements in the job description get moved on to the next round because they really connected with the recruiter.
The recruiter will likely ask you for your salary requirements during this conversation.  Be prepared to handle that question during the phone screen as salary negotiations are won at the beginning of the interview process.
Step 2 – Winning Over The Hiring Manager
When the recruiter decides that you are a good fit for the position, they will then send your resume and phone screen details to the hiring manager.
The hiring manager is the person that you would be reporting to in the role.
Your interview could be over the phone or in-person.
If the interview is over the phone
If the interview is over the phone, it's important that you have secured a quiet space for you to talk.
There should be no dogs barking or family members interrupting your conversation and you should be in a place where you know you'll have a good connection.
Phone interviews are sometimes more difficult than in-person interviews.
It can be difficult to tell when to talk and how long to elaborate on answers since you cannot read the body language of the interviewer.
Although it's harder than in-person, it's important to keep the interviewer engaged.
Avoid going off on long tangents and answer their questions concisely and with quality.
If you have an opportunity to connect with them on some level, go for it. You might find that you went to college in the same town or that you both love fishing.
It's not necessary to find commonality with the interviewer but it could help.
If the interview is in person
Many in-person interviews go wrong before the candidate even sets foot in the office.
For example, showing up late to an interview because you hit traffic or got lost is embarrassing.
Learn the route before the interview and arrive early.
You can always hang out in a nearby Starbucks if you have time to kill.
Plan to arrive early but not too early.
You don't want the manager to feel rushed.
How to Dress for an Interview
You should have a nice interview outfit that makes you feel confident and look good.
Even if the office environment is very casual, you should still wear slightly nicer than casual dress.
Candidates that come in with casual attire or messy clothes look not serious about the job.
Even though interview clothes are expensive, it's a small investment to make in your career.
If you're not sure what to wear, edge on the conservative side.
Interviews are not a time to express your personality through dress.
If you work in tech or fashion, you may be able to wear more casual attire to the interview. It could be points against you if you dress too formal because it can be perceived as "stuffy."
You can always ask the recruiter for guidance if you are unsure.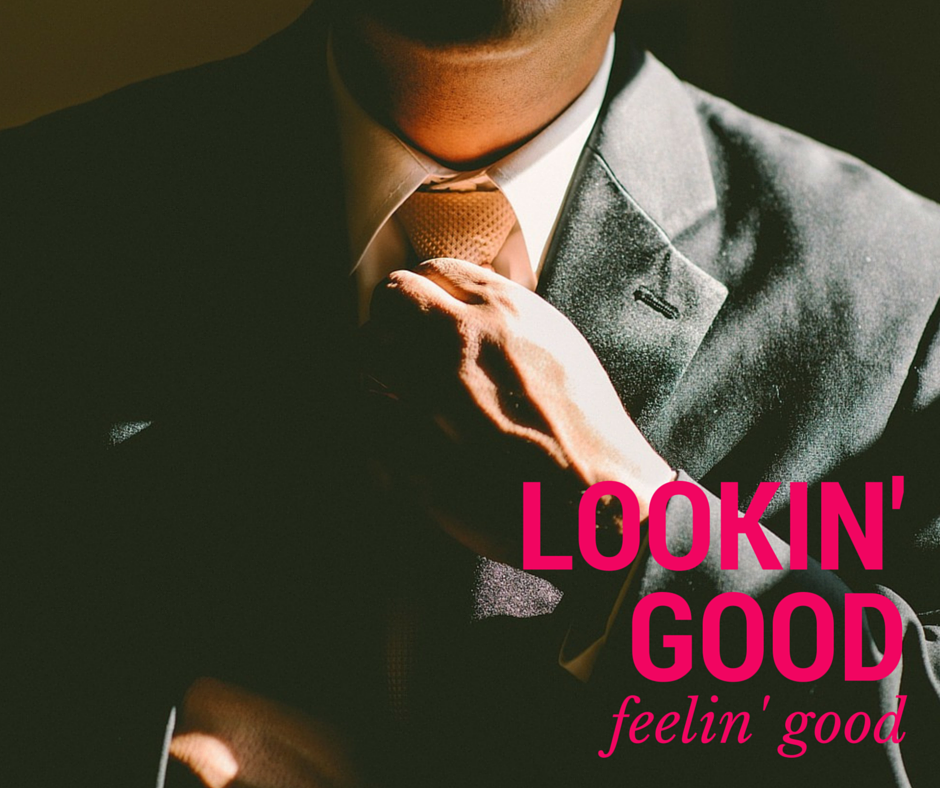 Channel the nerves during the interview
It's understandable that a candidate will be a little nervous during an interview but too much nervousness can be distracting for the interviewer.
Listen to your favorite song on the way to the interview or go for a walk to calm yourself down.
If you can get your confidence up before the interview, you will bring your nerves way down.
How to Prep for Your Interview
Research the company and the department.
You can ask the recruiter questions about the department and how it fits into the broader company during the phone screen.
Most importantly, prep your elevator speech.
Many interviewers like to start with general questions such as "so tell me about yourself."
Since interviewers often make their decision in the first few minutes of meeting you, it's critical that you practice and nail your opening.
You can prepare the key points that you want to say ahead of time.
It's important to have a good answer for "why do you want the job?" and other standard questions.
You can also re-read the job description and think of relevant examples from your professional or academic experiences that might apply.
While you don't want to recite scripted answers in an interview, you can give yourself a better shot by prepping ahead of time.
Stay professional and polished during the interview
Greet your interviewer with a firm handshake.
Bring copies of your resume with you in a professional looking folio but DON'T LOOK DOWN AT YOUR RESUME DURING THE INTERVIEW!
Listen to the interviewer's questions and provide thoughtful answers that are easy to follow and reasonable in length.
After being on the other side of the table, I realize it's much more important to keep your interviewer engaged than to go into lengthy explanations to support your point.
Don't ramble during the interview by using the STAR approach
When asked to give examples, you can use the STAR approach. STAR stands for situation/task, action, and result.
Describe the situation you faced, what you did to address it, and the result.
This approach is super easy to follow and makes sure that you get your point across.
Connect with your interviewer where you can. As mentioned above, this person will be your future boss.
You should remain professional but still open and friendly.
Step 3 – Avoiding interview red flags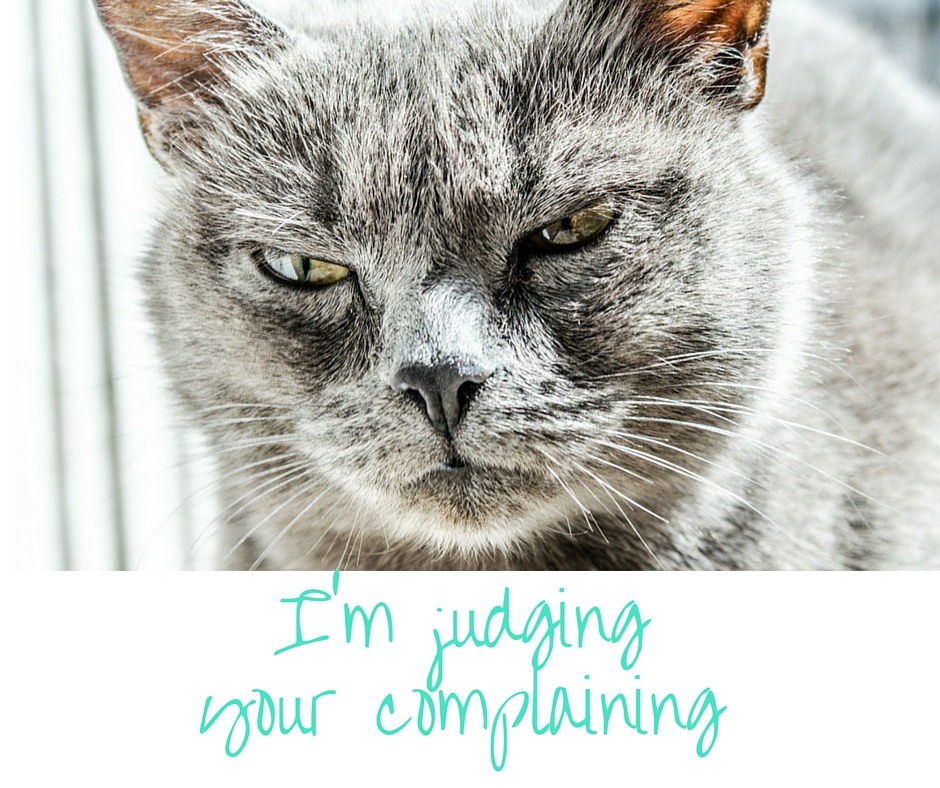 Candidates can hurt themselves by talking negatively about their current or former employer.
Avoid any negative talk whatsoever.
You want the interviewer to walk away thinking about your accomplishments and not about your crappy boss or hostile work environment.
As awful as it sounds, many interviewers will wonder if it's not your employer that is the problem and it's you.
Remember that they don't know you so you shouldn't put them in the situation where they need to assess the truthfulness of your statements.
Make it easy on them and stay positive.
You also should prepare your answers to tough questions and demonstrate that you can remain composed when in the hot seat.
If you have a foot in mouth moment during your interview, your boss might wonder what might you say in a stressful situation such as a difficult meeting with business partners.
Avoid mouth vomit by remaining professional and collected in your answers.
And remember that you do not have to blurt out an answer right away.  Take a few moments to compose yourself if you need it.
How to answer the "What is Your Great Weakness?" question
Be smart in how you answer the infamous "What is your greatest weakness?
You don't want to pick something completely fake such as the typical "I am such a perfectionist" response but you also don't want to pick something that might become a strike against you such as "I need to be more organized."
It's best when candidates pick something that was a real weakness at one point in their career but they have since worked on and resolved.
Early in career graduates might say, "I didn't take notes when I first started in the position but then I realized how important it was to capture details that I could refer back to later. I now make it a habit to bring a notepad to every meeting."
An answer like that sounds truthful and is sufficient.
Have a clear story for what you want
Another red flag for early in career graduates is that they don't know what they want.
That is typical but not something you should reveal in an interview.
For example, if you are asked "what other positions are you applying for?" and you list consulting, healthcare, and publishing jobs, it may make the hiring manager question if you really want the position.
Your story of where you want to go should make sense.
Step 4 – Ask Your Interviewer Thoughtful Questions
Don't google the top questions to ask your interviewer and bore them to tears with routine questions.
Hiring managers can tell when the interviewee is just filling time with questions or asking them because they think they need to ask them.
It's not a strike against the candidate but it doesn't impress them either.
Ask questions that you actually want to know about the job.
Maybe the interviewer told you a little about how the department fits in with the overall company but you want to know more about the business, or the customer, or the projects employees are working on. Ask!
Just don't ask about the working hours or office culture in a way that makes you look bad.
While everyone wants decent working hours and a good office culture, those are questions that you should ask peers and not your future boss.
Assess your potential manager
Don't forget, you should be assessing your future manager and the company as much as they are assessing you.
A good manager could make your career progress faster or slower.
You could ask questions such as "what stretch opportunities have you given direct reports?"  or  "What qualities do you value in a direct report?" to get a feel for the hiring manager's style.
You don't want to make it obvious that you are assessing your manager but it is good to remember that an interview is a two way street.
Don't make your manager uncomfortable
Lastly, despite what you have read in other blogs, please do not ask "is there anything that makes you question if I am a good fit for this position?"
Candidates often ask this question at the close of the interview and it can make the manager feel like they're about to get sued.
It's super awkward and it's not a good idea to make your interviewer feel uncomfortable during the interview.
Keep the vibe positive and upbeat.
You don't want the interviewer to associate you with negative feelings right before you head out.
Step 5 – Staying professional after the interview
Don't stress about the thank you note.   Managers are busy and probably won't notice if you don't send a thank you note.
They also probably have already made up their decision about you by the time you send the note.
Send an emailed thank you note that is short, grammatically correct, and references something you discussed during your interview.
If the hiring manager was on the fence about hiring you, a good thank you note might prompt them to hire you but it probably won't do anything.
Always send a thank you note but don't spend too long on it.
If you need the hiring manager's contact information, reach out to the recruiter.
Sometimes the recruiter will be unable to provide their information so don't stress if you can't send the thank you.
What to do if you don't hear back after your interview
You should usually hear back within two weeks.
If you do not hear back within that time frame, follow up with your recruiter and reiterate your interest in the position.
You could also send one email to the hiring manager reiterating your interest in the position, if you want.
Do not harass your hiring manager with multiple follow-ups emails,  LinkedIn messages, or phone calls.
What to do if you get rejected after your interview
If you get a rejection notice, refrain from emailing the hiring manager for feedback.
Many hiring managers are uncomfortable providing candidates with feedback or it could be company policy to not provide feedback.
Sometimes the candidates asking for feedback can be very aggressive about it and it makes the hiring manager uncomfortable.
The recruiter may be able to provide you some feedback or they may not per company policy.
Understand that no matter how much of a rockstar you are, you will not always perfectly match with every company.
Rejections are common in a job search.
Get over the sting and start preparing for your next interview which could be your perfect fit.
In Summary – How to Interview Well
Follow the below steps in order to nail your interviews and get the job of your dreams.
Step 1: Getting past the phone screen
Step 2: Winning over the hiring manager
Step 3: Avoiding interview red flags
Step 4: Asking thoughtful questions
Step 5: Staying professional after the interview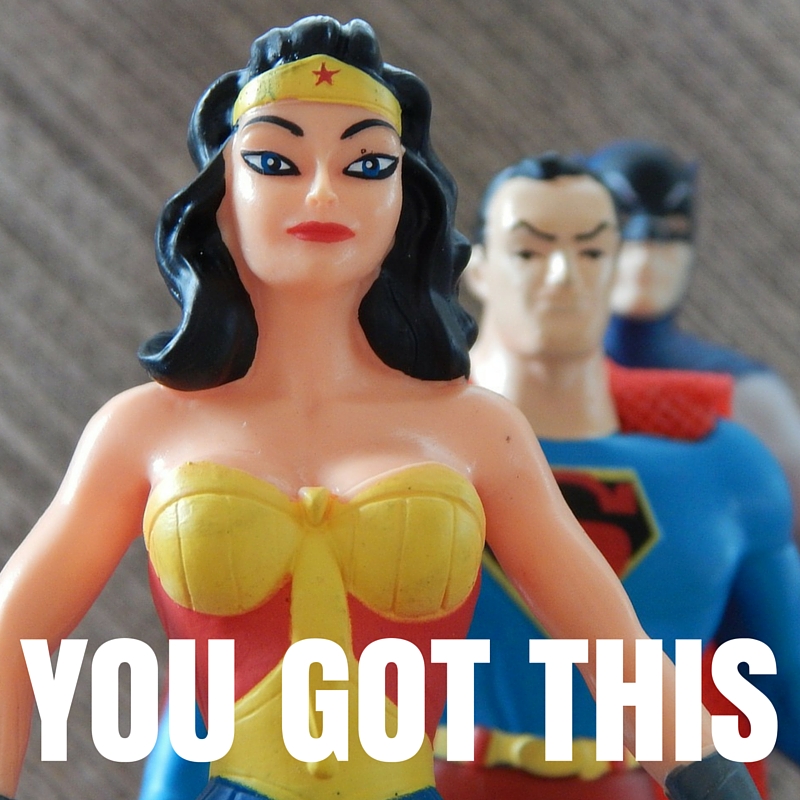 Don't stress, getting the interview can be the hardest part.
The hiring manager has likely heard good things about you from the recruiter.
Confirm those good things in the interview, be confident, and you will get the job.
Readers, what tips do you have to rock interviews?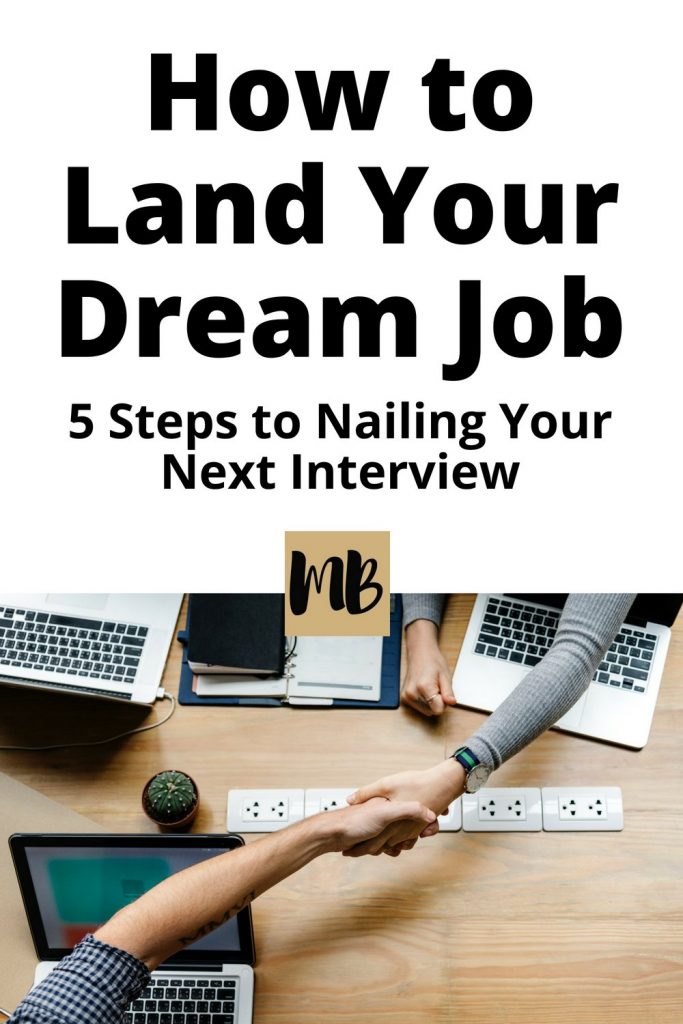 Latest posts by Millennial Boss
(see all)