Job hunting doesn't have to be stressful. Follow the below steps to land an interview at your dream job.
How to land an interview for your dream job
Step 1 – Narrow your focus to the right jobs
The first step to landing the job of your dreams is figuring out what that job is.
Employees often cast their net extremely wide and apply to anything and everything they see on job boards.
While you're likely to get a high volume of responses with this approach, you're unlikely to land a job.
The reason is that when you apply to so many different types of jobs, you lose your focus.
A lack of focus at the beginning of a job search can surface in the hiring process in the following ways:
Your resume might be too general since you're using it to apply to multiple positions.
You aren't able to put as much time into researching the company and that shows in the interview.
You have a hard time convincing the recruiter of why you want the job since you have had to change your response multiple times depending on the position.
When asked where else are you applying? You list five completely unrelated companies/industries and the recruiter thinks you are not serious about the job.
You absolutely should apply to multiple positions in different companies.
It's more about the quality of your applications than the quantity.
The more you are able to narrow down your job search in the beginning, the better chances you have of landing the job later on.
Step 2 – Network your way to a referral
While you can find many great jobs on sites such as LinkedIn, Indeed and Glassdoor, there are quicker methods to landing the job of your dreams.
First, don't underestimate the power of employee referrals!
Companies encourage employees to refer friends to certain positions by offering incentives and prizes.
Most companies today make the referral process completely automated AND it's encouraged! It's not awkward at all.
If you tell your friend what position you are interested in at their company, they can go directly to their company's careers site, search for the position, put your email address down, and they're done.
A referral can be key since employee referrals typically get a leg up in the interview selection process.
It might help you get through that first round where the recruiters are weeding out resumes.
Don't fret if you don't know anyone at the company though. You can always meet someone at the company through networking.
Network your way into a new job
Networking is key.
Sometimes you can network your way into jobs that aren't posted on the careers site. Someone meets you, likes you, and wants to open a position just for you! (Yes, this happens for some people).
When you attend networking events, always bring copies of your resume (printed out on nice paper), wear something nice, and prepare yourself to talk to everyone and anyone.
You never know who you are going to meet and when. Put yourself out there and make it happen.
Step 3 – Prepare an amazing resume
Now that you have determined what jobs you want to apply to, you can start preparing your resume. A fantastic resume is key to landing your dream job.
Choose a professional template for your resume.
Unless you are applying to a creative field, it's best to stick with a professional and clean look.
Colors and pictures often detract from the professionalism and complicated formatting can make the resume hard to read.
Pick something simple and easy to read.
Put a skills section in the first quarter of your resume.
Recruiters and hiring managers often spend two minutes scanning your resume.
The first impression and the content in the top 25% of your resume will make it or break it for you.
Consider adding a skills section to the top of your resume that highlights the skills you have that were listed in the job description. Use the exact words or phrases that were listed in the job description.
You want that top 25% of your resume to say to a recruiter "This candidate is a match!"
Recruiters are incentivized to push through resumes that are a good fit for the position.
They don't want to waste their time or the hiring manager's time with candidates that aren't a good match.
If you include the exact keywords listed in the posting, the recruiters are more likely to think you are a good match and put you in the "yes" pile.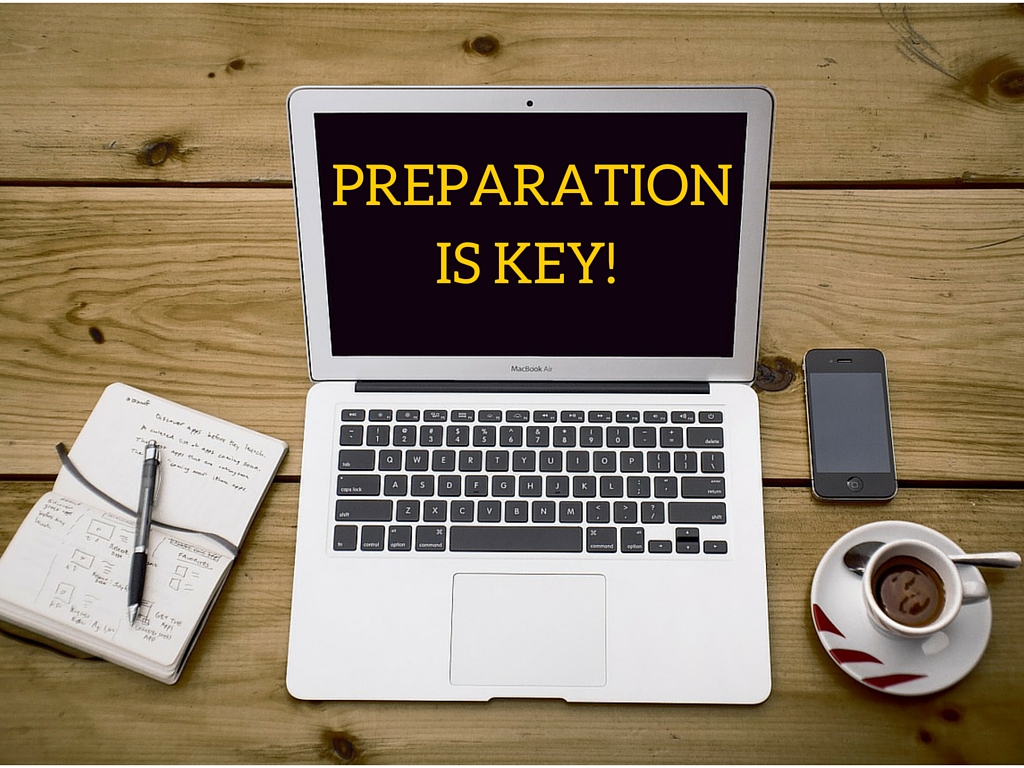 Your resume should only be one page, period.
You don't have to list every job you've ever had from the time you worked in an ice cream shop when you were fifteen to the present. Only include what is relevant to the position and will help your changes.
Choose what experiences to include and what experiences to leave out.
Similarly, you do not have to include every task you performed for each position if it is not relevant to the job you want or does not support your case.
Use numbers and dollar figures in your resume wherever you can
To make your resume stronger, you should also include more numbers. For example, what sounds better?
"Increased print advertising revenue by 150% in first quarter" versus "responsible for securing advertisers for quarterly magazine"
"Managed $2,500 budget for Tennis club" versus "managed club's budget and events"Use active verbs
Choose your verbs wisely
Additionally, you should strip out any passive verbs and replace with active verbs. For example, which way of phrasing the same task makes the person sound better (and more of a leader)?
"Helped manager with cold calling" versus "Led cold calling efforts in Southwest region"
"Worked on social media strategy with intern team" versus "Presented social media strategy to upper management and received approval to move forward, resulting in 120% increase in website traffic in two months"
Skip the objective
Many recent graduates receive conflicting advice about including an objective on a resume. They are overrated.
Poor or vague objectives can ruin your chances of getting an interview.
For example, if you are applying to a financial services company, you shouldn't have an objective statement that says you want to work in the health care industry. (Common sense but people forget to change them out when they are applying to multiple jobs).
More importantly, remember that the top 25% of your resume is your chance to tell the recruiter that you're the perfect fit for the job.
Replace the objective with a skills section and you'll be putting yourself in a much better position to land an interview.
Recruiters want to know what value you can bring to a company. An objective statement just states the obvious (that you want a job) and wastes precious time that you could be using to make your case.
Skip it.
Step 4 – Write a professional cover letter
The last step is writing a professional cover letter.
Most managers don't review them. Some may never even see the cover letter you submitted with your application.
The importance of the cover letter seems to vary from company to company.
Just make sure the cover letter is well-written, professional, and addressed to the right company and you'll be fine.
Spend the most time on your resume and networking where you'll get the greatest result for your time.
Recap: The Steps to Landing Your Dream Interview
Narrow your focus to the right job opportunities
Network your way into a referral
Prepare an amazing resume
Finish up with a professional cover letter
Follow the above steps and you'll be sure to get an interview at the company of your dreams.
Read on for Part II: Nailing the Interview
Readers, what tips do you have for landing interviews?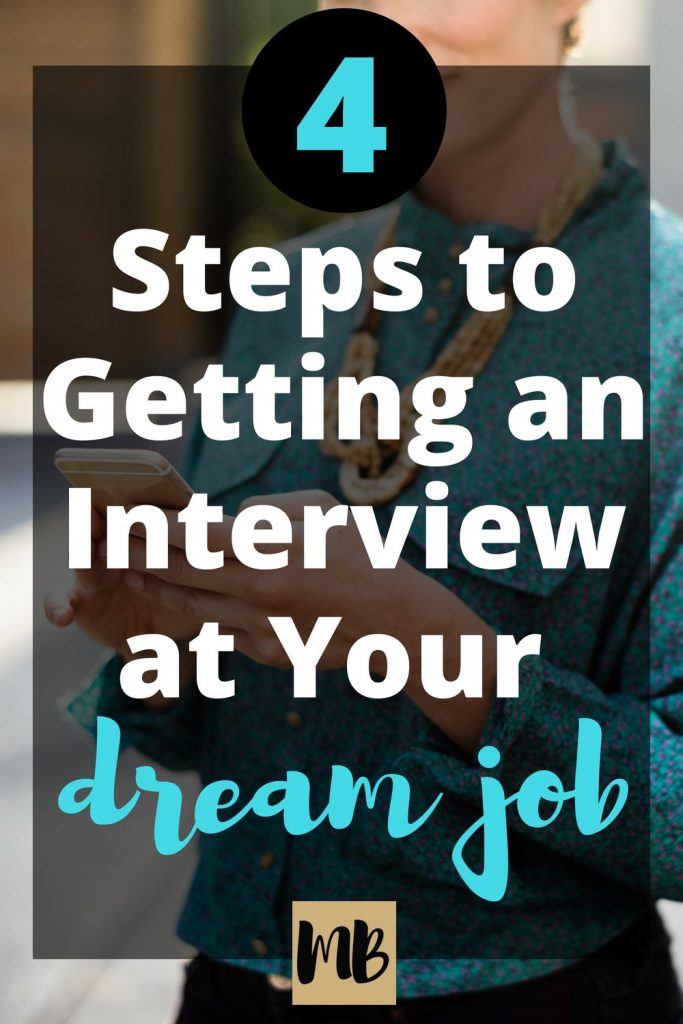 Latest posts by Millennial Boss
(see all)