What can you do if you have to make an extra $1,000 this month?  Here are 7 ideas.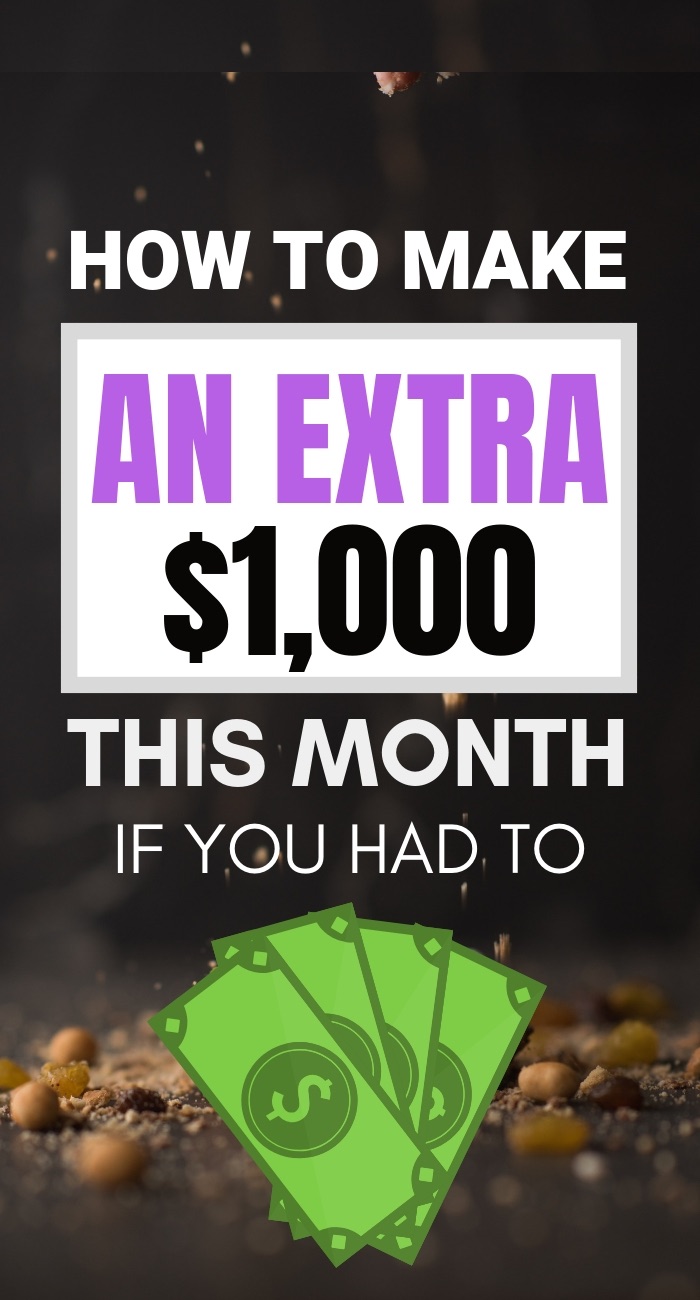 I keep hearing about all of these women who are traveling the world with just their laptop and a WiFi connection.
Or stay at home Moms who are making money working from home.
It makes me wonder, how can they afford to do that?
Recently, I started making a few hundred dollars a month online.
I can start to see it now.
There are so many possibilities to make money on the internet, if you know where to look.
Here are the 7 ways I learned that you can make money online this month.
1.  Watch Videos and Take Online Surveys
I learned you can possibly make $100 to $1,000 extra per year with the right survey companies.
You can typically earn cash, points, or gift cards for your time.
Here are two companies I recommend:
Swagbucks is definitely my favorite and they pay out over 7,000 gift cards per day.
You can get paid to watch videos, answer quick surveys, or online shop.
They also have an app so you can watch videos whenever you have a free second.
The best part about Swagbucks is that you can redeem your points for all different kinds of gift cards such as Amazon gift cards, Starbucks gift cards, etc.
(Swipe down to view the sign up box on mobile).
Inbox Dollars is another good one that I use.
Like Swagbucks, you can get paid to watch videos and take quick surveys.
It's easy money and every little bit adds up.
I also recommend signing up for InboxDollars.
2.  Get Cash Back When You Shop Online
If you're like me, you online shop like a crazy person.
I try not to, but I end up buying things online every month.
A friend told me about Ebates last year and I don't feel as guilty shopping online anymore.
Now, I get a percentage of my money back in cash-back when I buy something online.
The trick is to download the Ebates browser tool which notifies you when you're on a website that offers cash-back.


Pretty much every website you can think of offers cash back now from Amazon to Target.
Also, if you recommend three friends to Ebates, you get a $75 bonus.
We all know someone who online shops and could benefit from the cash back.
Spread the word.
I also started using Ibotta for my in-store purchases.
With Ibotta, you take pictures of your receipts and upload them to the app for cash back.
Sign up here for Ibotta and get $10 in starter cash for FREE.
3.  Start A Blog or A Website that Makes Money
What are your hobbies?
Do you like making recipes for your friends?
Maybe you're a secret fashionista or sports-lover.
Or maybe you just like talking about reality TV  shows (any other Bachelor fans out there?)
There are blogs and websites about all of these topics – and there is room for one more, yours.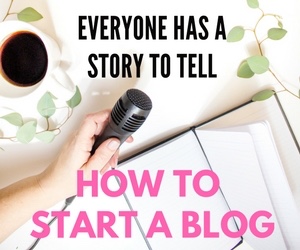 I never imagined I would start a personal finance blog but one day, I decided to go for it.
I was actually blogging anonymously for a long time because I was embarrassed haha!
I'm so glad I started my blog though. I now make $2,500 a month on this website.
Yup – crazy!
If you want to make some extra money on the side, one of the best ways to do that is to start a blog.
I recommend picking your blog name (your awesomeblogname.com) from Bluehost, which is the hosting provider I used when I started this blog.
If you want additional help, check out my guide with screenshots – How to Start Your Own Blog or Website.

Related: January Income Report – $793
Related: February Income Report – $1501
Related: March Income Report – $1498
4.  Watch Other People's Dogs
Okay, so maybe this one is a little more involved than just sitting at your computer screen but dogs are so cute.
My friend is a dog-sitter on Rover and makes a few hundred dollars extra each month watching other people's dogs.
Rover is a service kind of like Yelp where you can find sitters, use them and review them.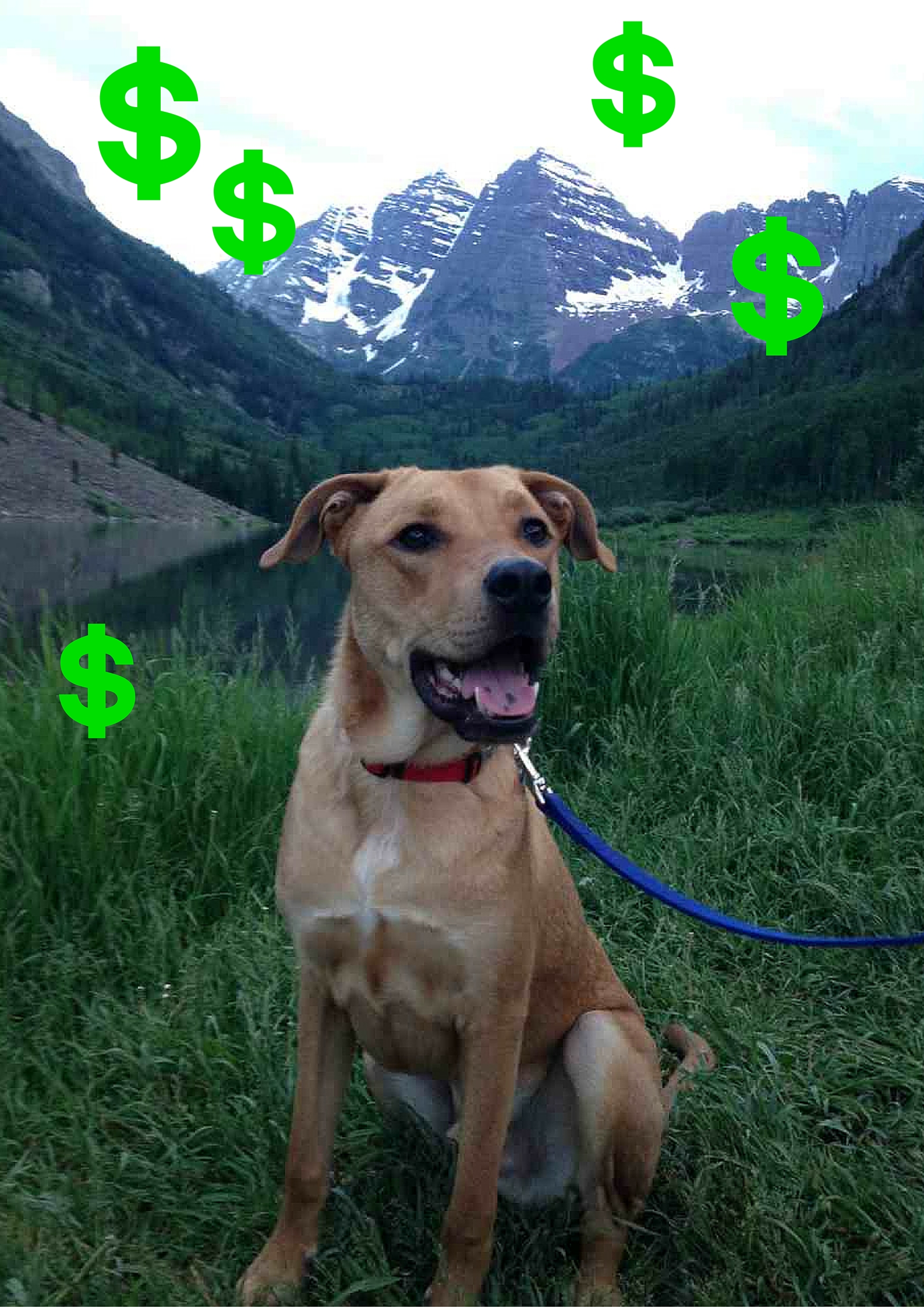 You can get paid to take a dog for a walk or watch them for a weekend.
If you already have a dog that gets along with other dogs, you can go through your normal daily routine and get paid for it.
Or maybe you've always wanted a dog but can't commit to having one full time. Rover solves that problem and you get paid.
Rover has an app so you can scroll through pictures of dogs and sign up when have free time.
Sign up here for Rover and check out all of the cute dogs!
5.  Sell Stuff Online
I don't know about you but I've accumulated tons of mugs and frying pans and silverware over the years.
Last year, I actually went through my kitchen cabinets and put everything out on my patio yardsale-style.
I then posted in the Craigslist "Garage Sale" section and advertised it as a huge moving sale every Sunday for a few weeks.
Hundreds of people showed up and I ended up selling over $4,500 worth of stuff.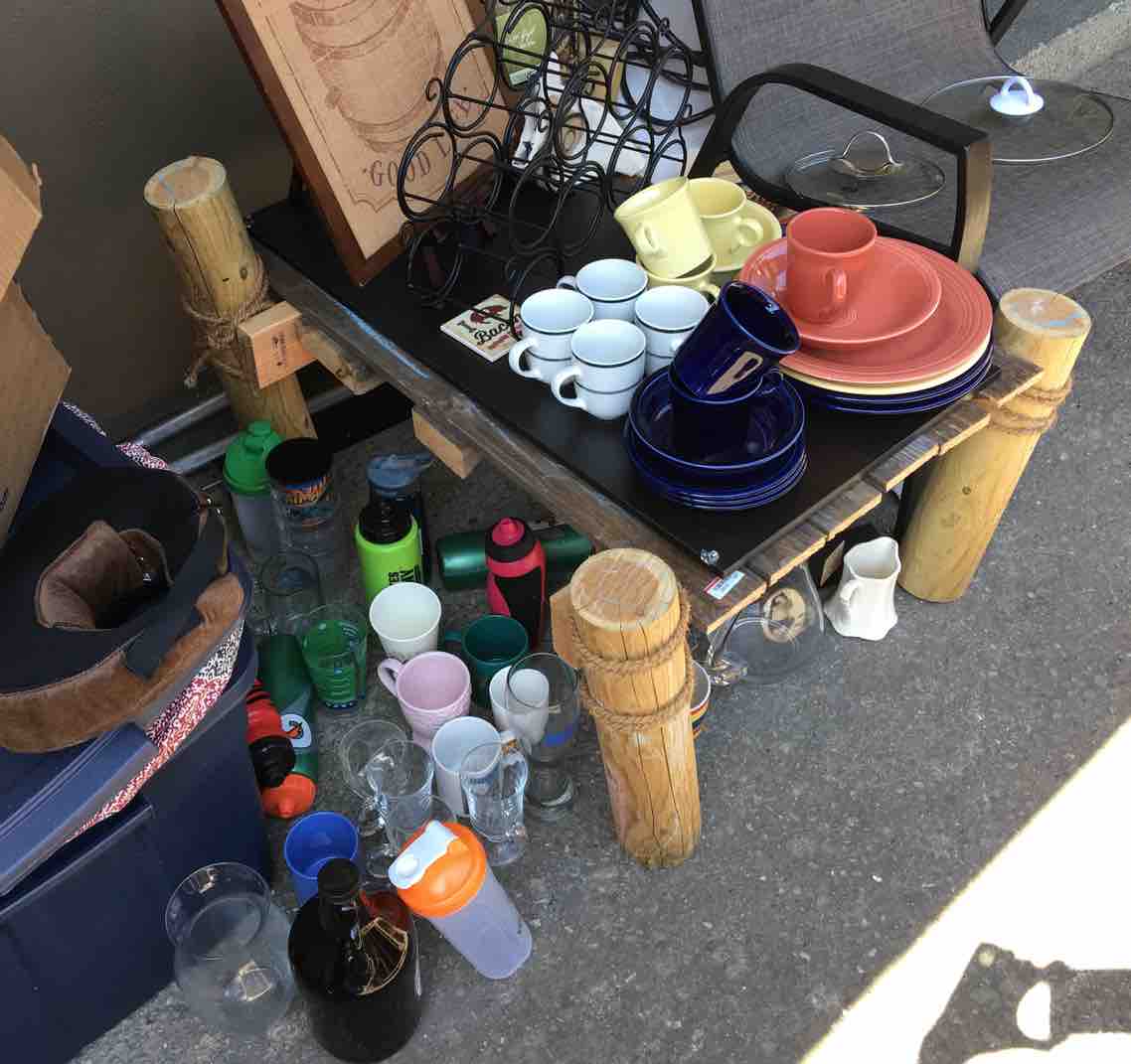 You're probably thinking who would buy someone's random mugs and plates?
Turns out, lots of people.
Some people were yard sale professionals and it looked like they were going through my stuff to find things to make a profit.
Other people were students or couples who recently moved to the area and were looking for things for their apartment.
I recommend going through your stuff and seeing what you can sell. You'd be surprised.
You can use Craigslist or any of the other apps including Let's Go, Facebook Marketplace, etc.
Related: How I Made $4,500 on Craigslist in 4 Weeks
Related: How I Paid Off $89,000 of Debt in 18 Months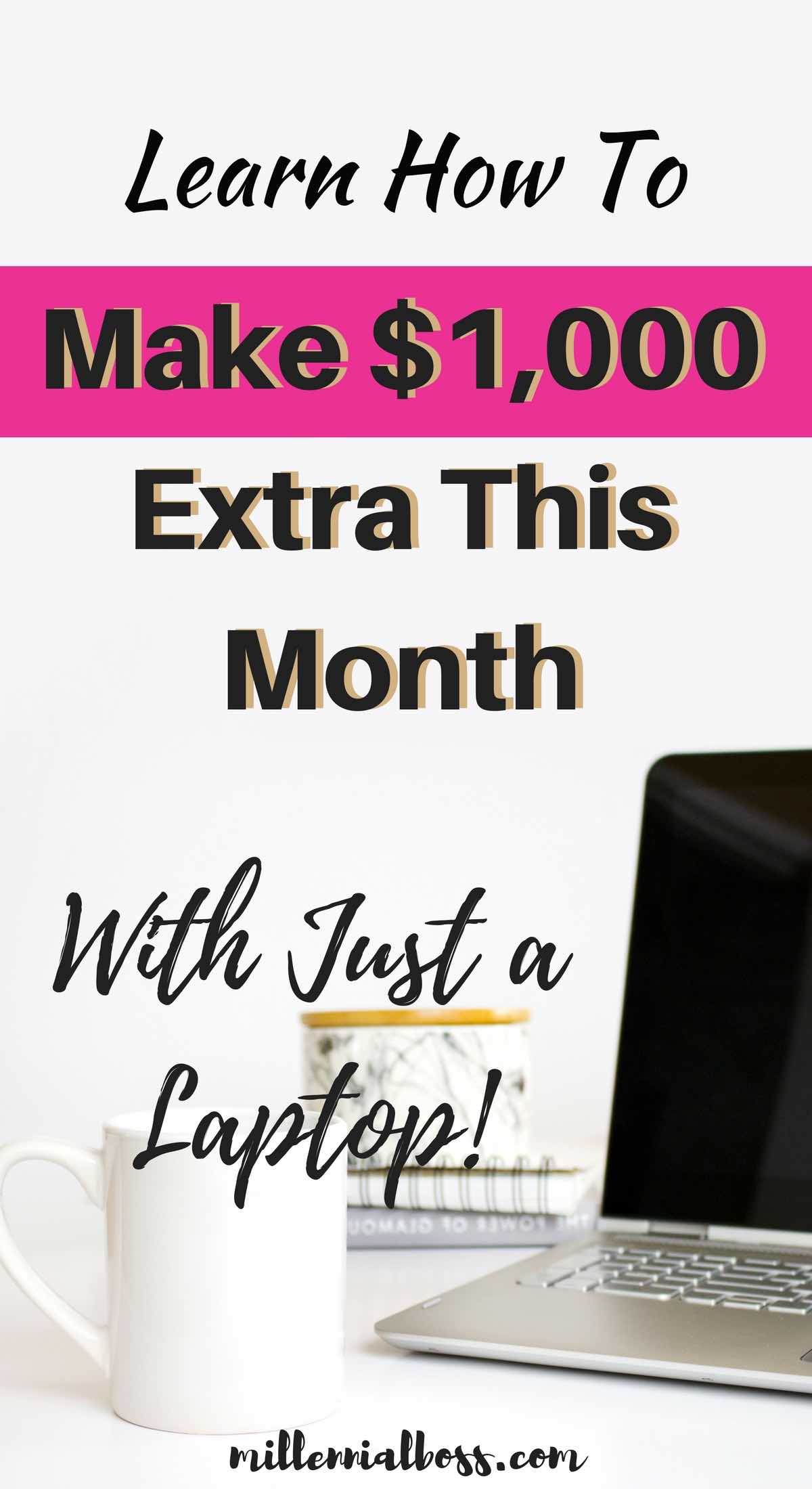 6.  Sell Clothes To Consignment Shops
When I was in college, I used to sell my clothes to consignment shops and use the money to buy new clothes.
Now that I'm in my late twenties, I don't make as much money selling clothes to consignment shops.
Most places are looking for younger styles and I no longer have as much of that clothing.
I have sold accessories to consignment shops though, such as statement necklaces and purses.
It might be worth bringing your clothes and accessories to a consignment shop and seeing what you can get for them.
7.  Become an Airbnb Host
When I was trying to pay off debt, I contemplated becoming an Airbnb host.
We had an extra room in our house and I was thinking about putting it up on Airbnb for around $100 a night.
I have stayed in a few Airbnbs and have had a great experience each time.
Most recently, I stayed in a really cool houseboat in San Diego.
If you have extra space in your home, consider renting out a room on Airbnb.
You have control over which guests you accept so you can always accept guests with high ratings.
Sign up here for Airbnb and get a $35 credit.
How Are You Making Extra Money This Month?
I'd love to hear from you. Are you making extra money each month?
How are you doing it? Leave a comment below.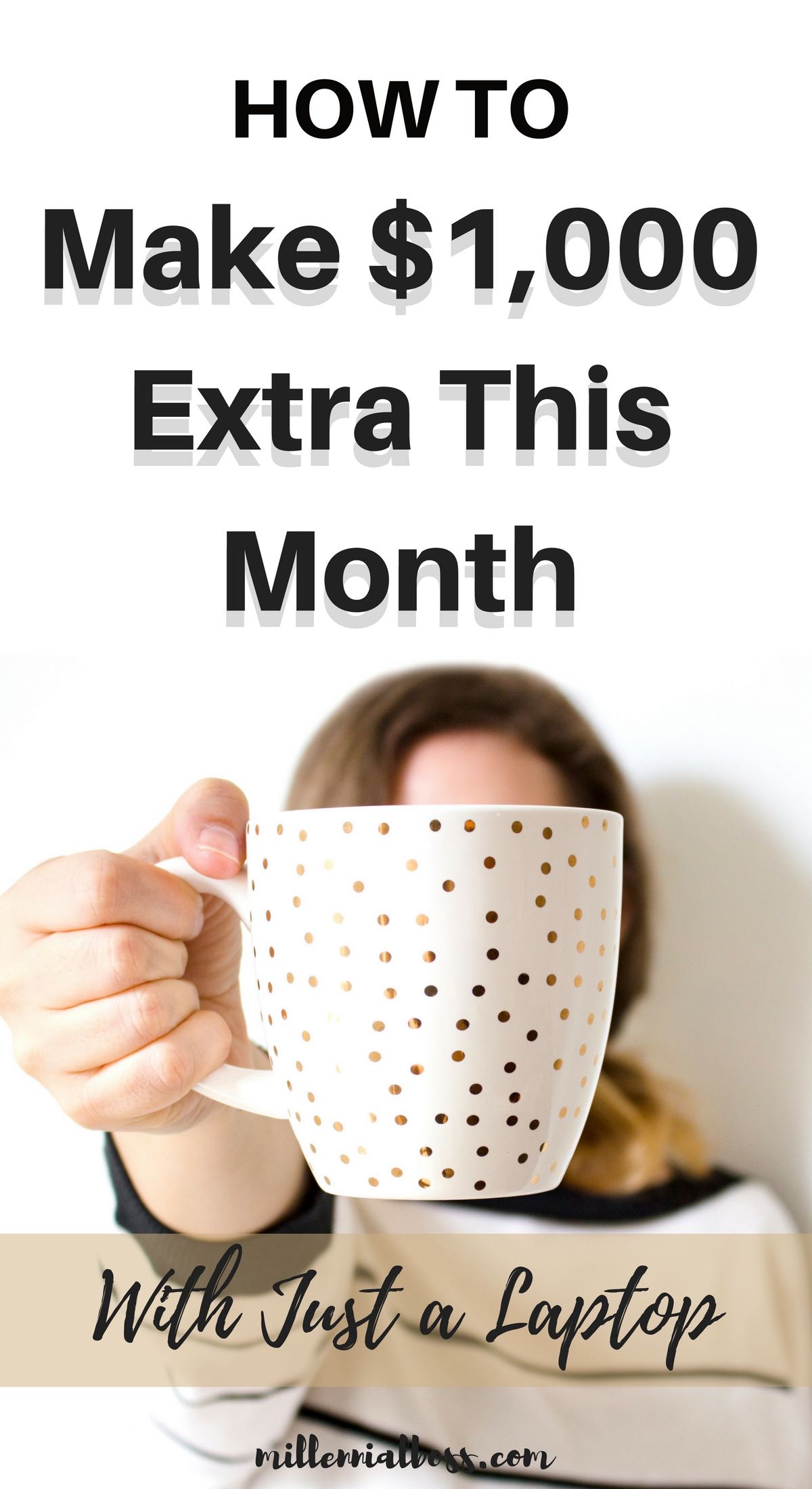 Related Posts:

Latest posts by Millennial Boss
(see all)