Have you had the urge to make money as a stay at home mom?
Maybe you're working a 9-5 and are considering working from home. Maybe you're already a stay at home mom and would like some extra income to help with the bills. There are many legit work from home jobs for moms that will help you achieve your financial goals all while taking care of your family at home. Depending on your needs and schedule, there are many different online jobs you can check out.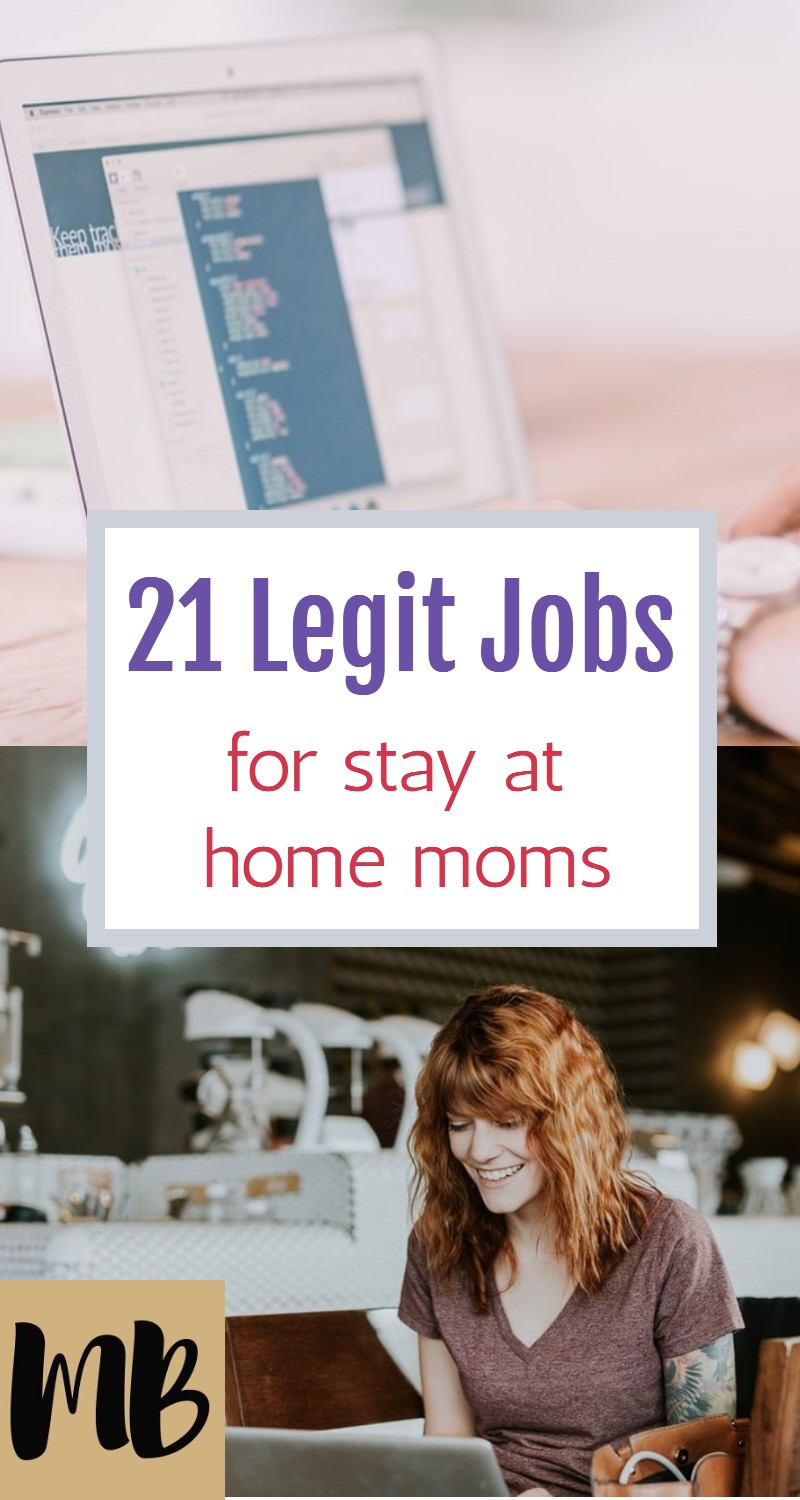 Online jobs for stay at home moms
1. Freelance Writer
If you like to write, this is definitely a job that could make you a decent income. There are some writers who make over $200,000 per year. You don't need to aim that high, but the $40,000 to $50,000 range is definitely doable. Writing is one of the best work at home jobs for moms because you really get to create your own schedule.
If you want to get started freelancing, check out this freelance writing course from Gold City Ventures.
2. Brand Ambassador
A brand ambassador is someone who teams up with brands to build a client-based business selling products or services on social media. Brands will give you goals to meet every month, and you work your schedule to meet those goals. Brand ambassadors make an average of $17/hour and can be a great job to work with kids. Start searching on employment websites such as Indeed, or by directly searching for career opportunities on brand websites.
3. Blogging
Blogging is a popular work-from-home job for moms. By starting your own blog you get to control how much work you do and what you create. You get to create your passions into a source of income. In addition, you get to build skills such as marketing, building a community, maintaining a website, accounting and much more. Some moms make a serious amount of income!
If you want to try your hand at blogging, check out this 7-day free email course "How to Start a Blog."
Related posts:
4. Bookkeeper
Bookkeeping is good small business idea to start from home. If you have experience working as a bookkeeper, it's definitely an opportunity. Bookkeepers record financial transactions for SME owners, and can be done directly for a company or as a freelancer. Start applying to jobs today on FlexJobs and Upwork.
Our friends The Savvy Couple have more information on this side hustle in their post of the best stay at home mom jobs.
5. Customer Service Representative
As a customer service representative you work with a brand to answer customer questions, help address problems and keep clients satisfied. You only need a phone and Internet access. You don't need much experience and it pays an average of $17/hour. Find listings on websites such as Indeed or Remote.co.
6. Sell printables on Etsy
If you're creative, consider starting an Etsy store and selling your products online. Etsy makes it very easy; sign up for free and list your own items. You can even sell digital items such as printables and pdfs which is more passive than worrying about making and shipping a physical product.
Some moms make full time incomes that allow them to take care of the kids all while managing their own products.
The main blogger on this site, Julie, made over $10,000 this year with this side hustle. She even took 6 months off.
Here are related posts if you want to get started on Etsy.
7. Become A Proofreader
Proofreaders are highly needed. This is a job for people who can easily catch errors when reading and can fix grammar mistakes. Many proofreaders make between $1,000 to $4,000 a month. To build the right skills when going out as freelance proofreader, make sure to check out different courses to know what you're getting into.
Stay at home jobs for moms
8. Online Stylist
An online stylist is someone who puts together a look based on a client's picture with their body type, style and goals. This happens virtually, and can range from a closet overhaul to an outfit for a specific event. If you like fashion and styling others, this job can earn you an average of $20 per hour. Check out job listings on websites such as Indeed or Cabi.
9. Selling Photos Online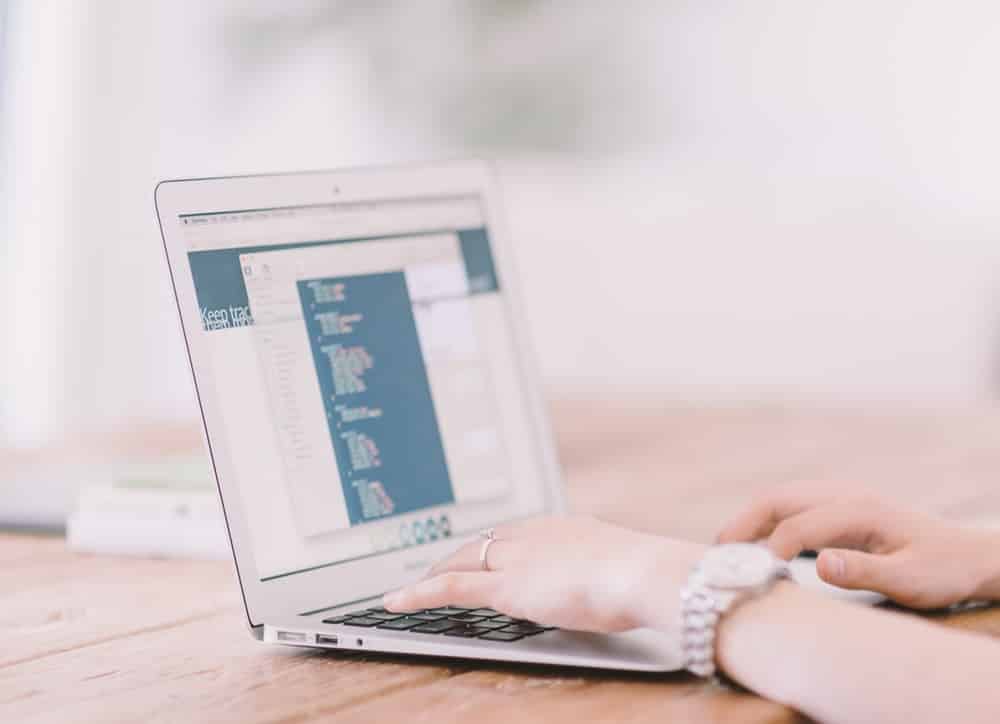 If you enjoy taking pictures, selling photos online could be a good way to stay at home with the kids and still make money. Websites pay photographers in order to use your photos as stock photos. All you need to get started is to upload your own photos. Once this individual or company chooses you photo, you get paid.
10. Sell on Amazon (FBA program)
This is a great job for moms you enjoy shopping and looking for a good deal. Find a good deal in a physical shop and then resell it on Amazon for a higher price. Amazon does all the shipping and handles customer service. It's a quick money maker if you set your mind to it!
11. Coach
Are you someone who enjoys listening to others and help them reach their goals? As a coach you'd help clients develop plans to reach their goals in a niche that you are most interested in, such as health, money or IT. You can get trained and certified as a coach, or you can start on your own as a freelancer. Search on a site like Indeed to look for companies hiring coaches.
12. Online Teaching or Tutoring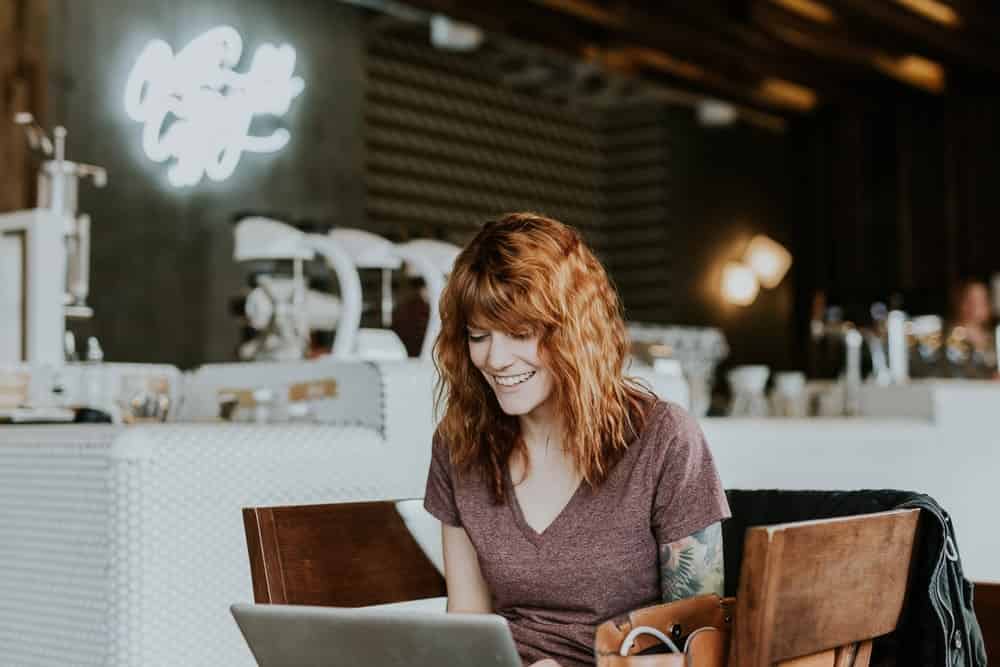 The world of online tutoring is growing rapidly as more and more people are taking to the internet for their education. There are many jobs online to do some tutoring, and with many you don't need a teaching certification.
If you think you could teach English, working with VIPKID is a good place to start. With VIPKID, you teach English to students from China and can work from anywhere. You choose your schedule and how much work you take on.
13. Transcriptionist
As a transcriptionist you would be listening to audio files and typing what you hear. If you have eye for detail and can type quickly, this could be a job for you. Transcribing companies pay from $7 to $12 per hour, and even more if you start your own business.
14. Freelance Interior Designer
A client has an idea in their head of what they want their room or house to look like. As a freelance interior designer, you would add colors, different furniture items and swatches onto a vision board and send it back to your client. If this is something you're passionate about, consider building a website with a portfolio so clients can easily reach out to you.
15. Virtual Receptionist
You get paid per hour to work as a receptionist for a company. This includes answering calls, answering emails and participating in web chats. This job can also include benefits but will require you be available during certain times of the day. Smith.ai is an example of a business that hire virtual receptionists.
Best jobs for stay at home moms going back to work
16. Content Marketer
You're heading back to work and you want to keep your skills nice and sharp – or even build new ones. As a content marketer you would be creating content for a company, such as videos, blogs and social media posts. You would then distribute it several online channels to reach their target market. Content marketers earn an average of $24/hour and you can get started by searching on websites such as Indeed.
17. Flip Items from Flea Markets and Thrift Shops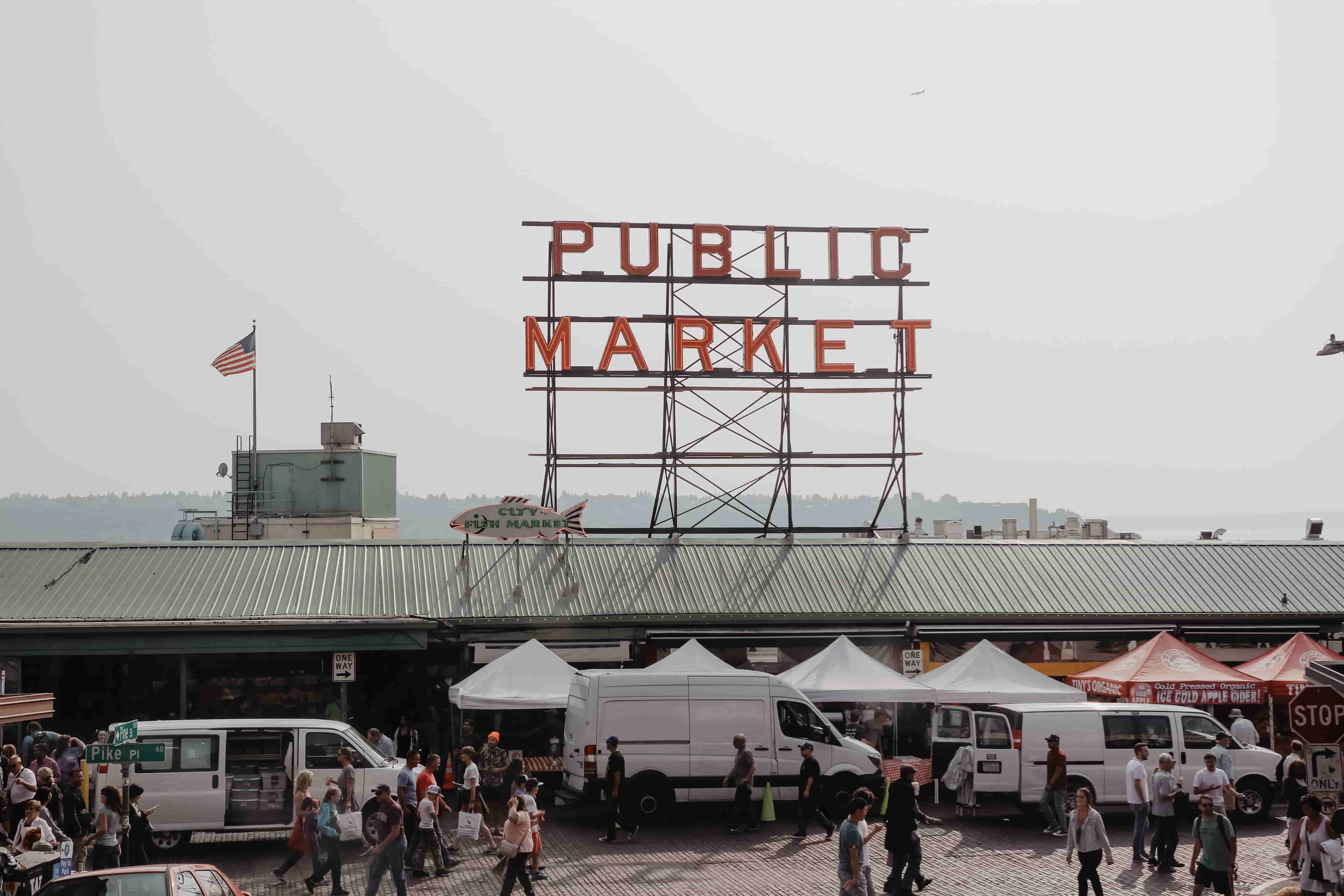 Some people make a high income by searching flea markets and thrift stores, and then reselling on online marketplaces or stores. Some people make $5,000 per month flipping – the more time you put into it, the more you make. If you are someone who shops around and knows where to find good deals, this could be a hustle for you!
Related podcast episode: How this couple earns a full time income flea market flipping.
18. Inside Sales Representative
An inside sales representative is someone who works with clients to help build new business opportunities. They also do research, cold calls and email to find new leads and increase sales. The job is to generate interest in the company and get some deals. You'll get to work on your own schedule and can earn an average of $20/hour.
Related Posts:
How to make money as a stay at home mom
As a stay-at-home mom you'll be able to enjoy the flexibility and freedom that many others don't have at work. This means there are many more options and you still get to take care of the kids at home. Some moms earn an astounding six-figures every year with their own businesses. Others prefer working part-time and earning some extra money on the side. The amount you make depends on your goals and how much work you're willing to put it.
Here are a few more work-from-home job ideas:
19. Travel agent
If you enjoy travelling and helping others on their travels, why not consider working as a virtual travel agent? You could set up your own business, or work for an agency. A typical salary ranges from $29,000 to $58,000 per year, depending on experience and number of clients.
20. Seamstress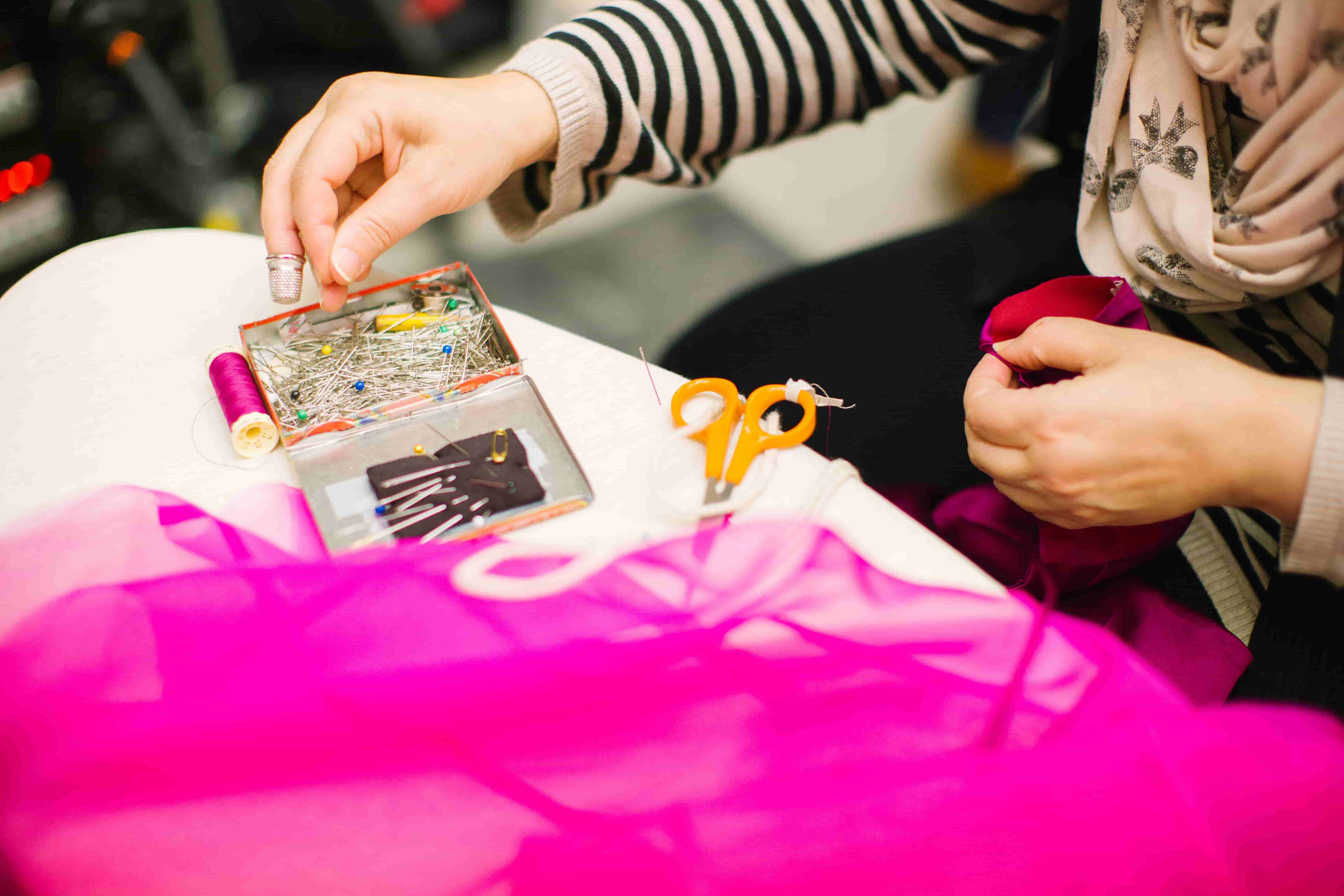 If you're someone who's more on the creative side and who's handy with a needle, working as a seamstress could be a option for you. The job means clients would give you clothing that they need alterations on and then a deadline for when the job would be ready. It can be a flexible job that would allow you to sew whenever works best for you.
21. Social Media Marketing (Pinterest)
Managing social media is a skill that is easy to learn and offer opportunities to many stay-at-home moms. If you enjoy taking pictures and posting on Instagram, or curating ideas on Pinterest, this could be the kind of job for you. Many companies need a strong social media presence and are interested in hiring someone who can help build their brand online.
We recommend specializing in Pinterest because the demand is there right now. Many bloggers and business owners need someone to manage their Pinterest presence because they either don't have the time or don't know how to use Pinterest.
If you are somewhat familiar with Pinterest, check out the  "Become a Pinterest VA" course to learn how to get clients. You can charge up to $1,000 per month per client so the cost of the course pays for itself with one client.
What are the best work from home jobs for moms in your opinion?