2 weeks per year for vacation isn't enough for most of us. So why not get a job that allows you to travel whenever you want? In 2015, 24% of employees did part or all of their work from home – there's a trend showing that more and more workers are now working remotely.
We've got a list of 17 jobs that will allow you to travel – ranging from industries such as nursing, writing and photography. There are even travel jobs for those without a college degree!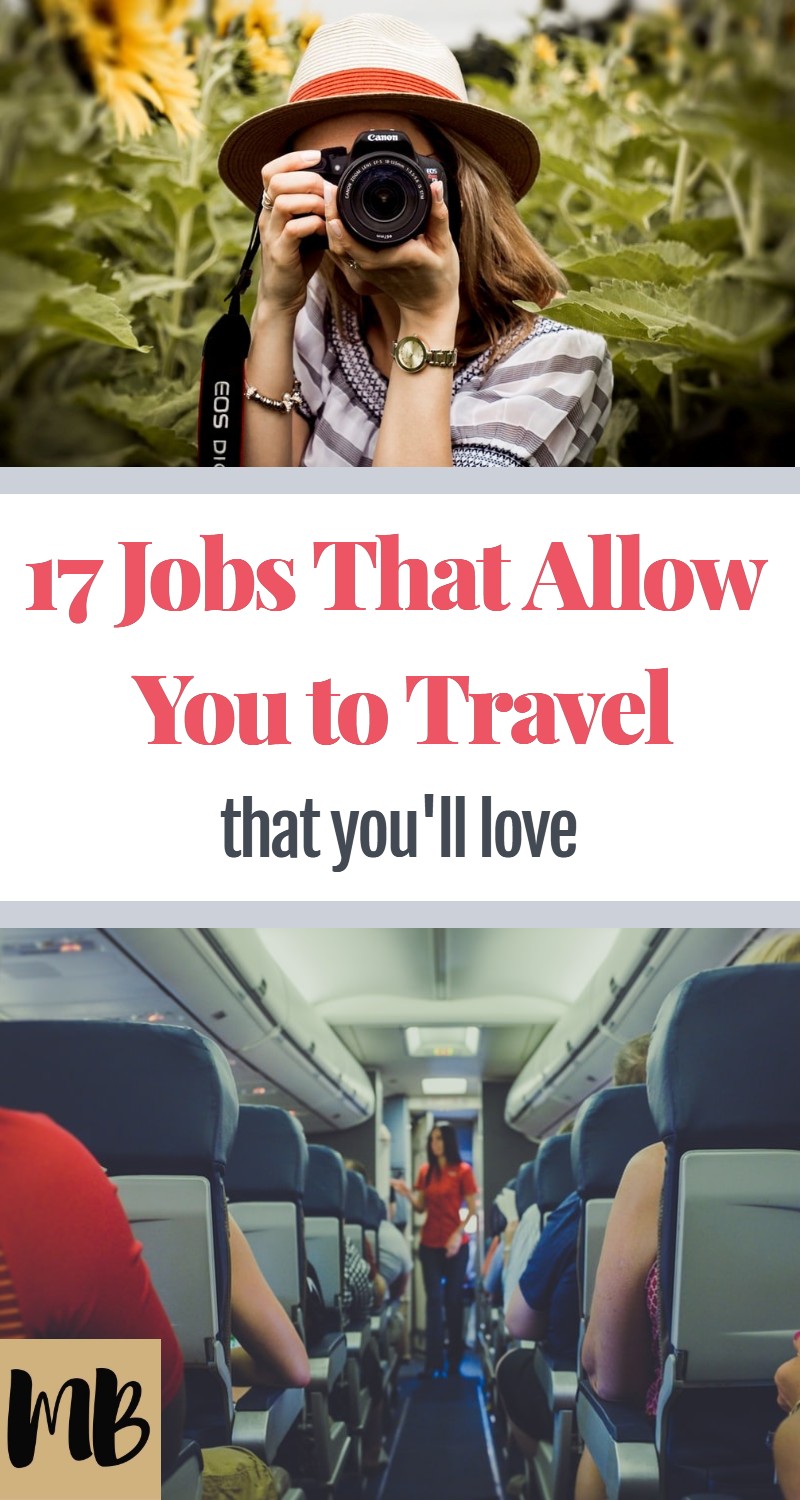 Jobs where you travel
1. Flight Attendant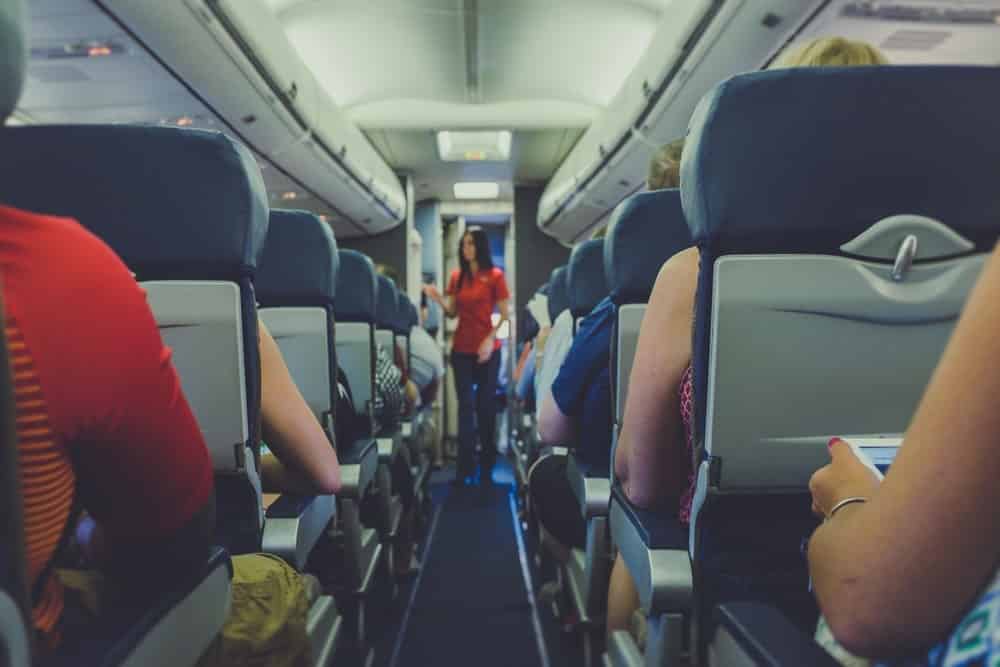 The requirements to become a flight attendant varies from airline to airline. Main skills include speaking a foreign language and having CPR training. Most airlines post job opportunities directly on their own websites so you can pick the airline that operates mostly from your home airports. You may work random work hours and deal with jet lag, but you'll earn free or discounted flights and have a great opportunity to see everywhere in the world.
2. Cruise Ship Worker
In this job you pretty much get paid to see the world and interact with people from all around the world. You also get a salary as well as receive free room and board. There are job opportunities for individuals from all kinds of backgrounds, from server, to technician, to cashier and even performer. Check out job postings on websites such as Cruise Ship Jobs.
Related Posts:
3. Customer Service Agent
Many companies are making their customer support departments digital, meaning a high opportunity for those who want work-from-home positions. Agents ensure high quality customer service experience. Skills required include fast typing, fast Internet speed and good listening skills.
Travel nursing jobs
4. Cardiac Cath Lab Travel Nurse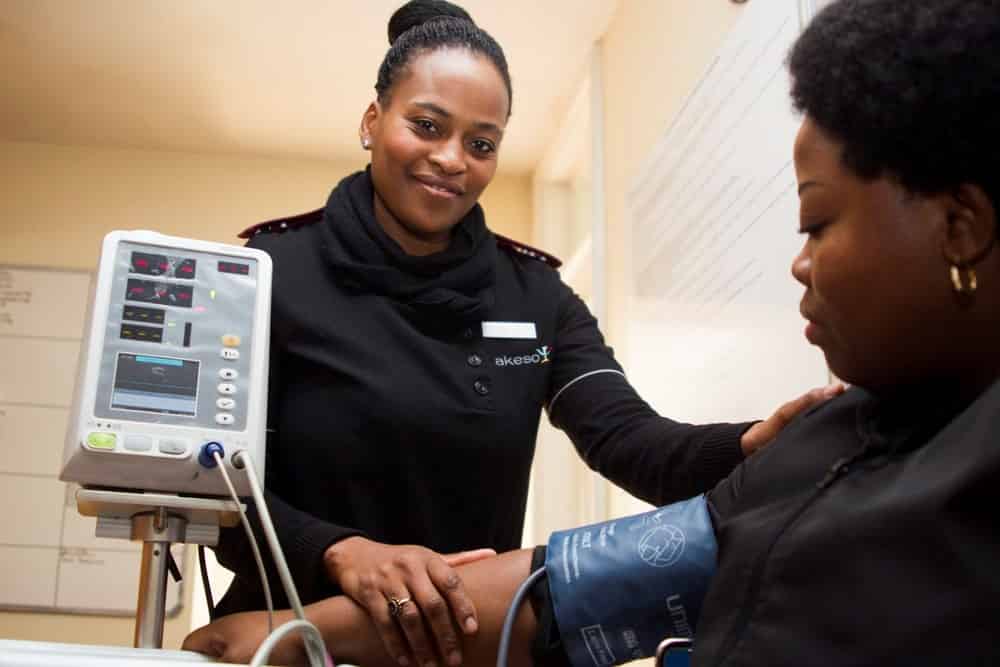 If you're dream is to be a nurse and travel at the same time, these following jobs could be what you're looking for. As a cardiac cath lab nurse, you'll inserting catheters into a chamber or vessel of the hear to diagnose or treat heart conditions. As a nurse, you can specialise even further in coronary catheterization and have the opporutnity to work with the latest technology.
5. Labor and Delivery Nurse
This job means you'll be coaching women through a life changing experience: childbirth! It's a very rewarding speciality that does also come with great responsibility. It requires high confidence in your ability to think quickly under pressure.
Travel photography jobs
6. Freelance travel photographer
If photography is something you want to pursue, becoming a freelance travel photographer could be the right jobs for you. It's a solo job, and requires travelling for some parts of the year and spending the rest of the year selling images to magazines, publishing companies or travel agencies. It can be an expensive job initially as you fund you travels yourself, but can be very adventurous once you manage to market yourself adequately.
7. Destination wedding photographer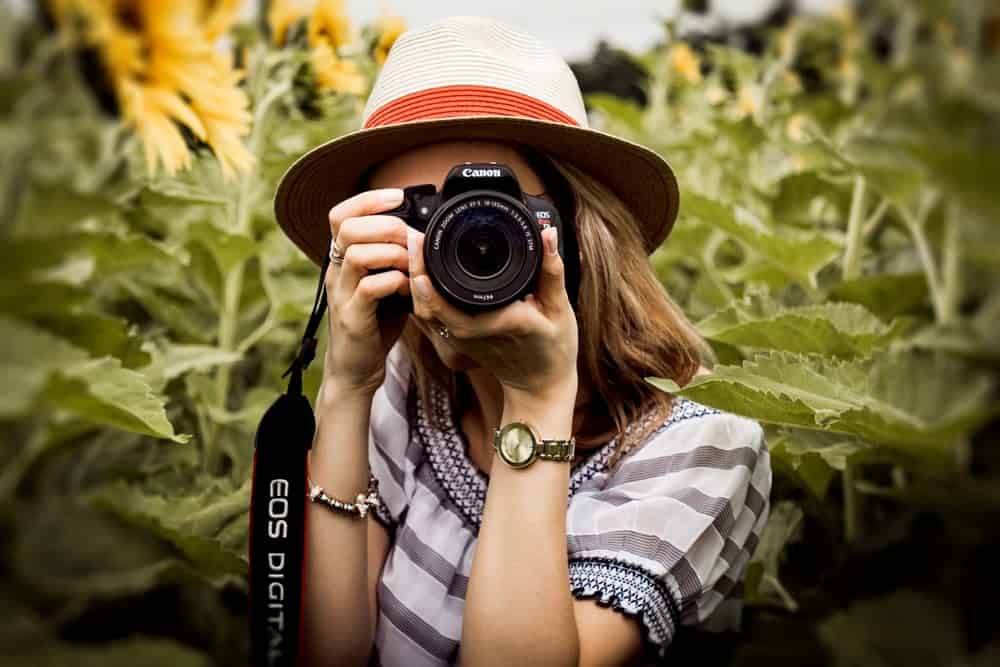 You get to witness some of the happiest and most intimate family moments and travel at the same time! This specialized kind of photography can be very rewarding and adventurous. It does require experience in the photography world since prices and responsibility are both high.
8. Resort photographer
A photographer that markets the value and appeal of resorts or hotels. You want to be someone innovative enough who can re-imagine a resort experience in photos, and who's also able to engage with guests and snap the resort's highlights. If this is a niche you want to get involved in, simply book into your closest hotel and start building your portfolio!
Travel writing jobs
9. Travel Blogging
Travel blogging is hard work and does take a few years – it requires skills in writing, marketing and efficient social media management. Income generally comes from advertising, affiliate marketing, selling products and influencer projects. Start by building an audience and enjoy your travels on the way!
Related post:
Related podcast episode:
10. Online Translation Jobs
Are you fluent in a second language? If so, there are plenty of companies out there that need translations for websites, products manuals, books and much more. You can start by translating restaurant menus, running bilingual tours and translating blog posts. The better your dominance of the two languages, the more money you are certain to make.
11. Freelance Travel Writer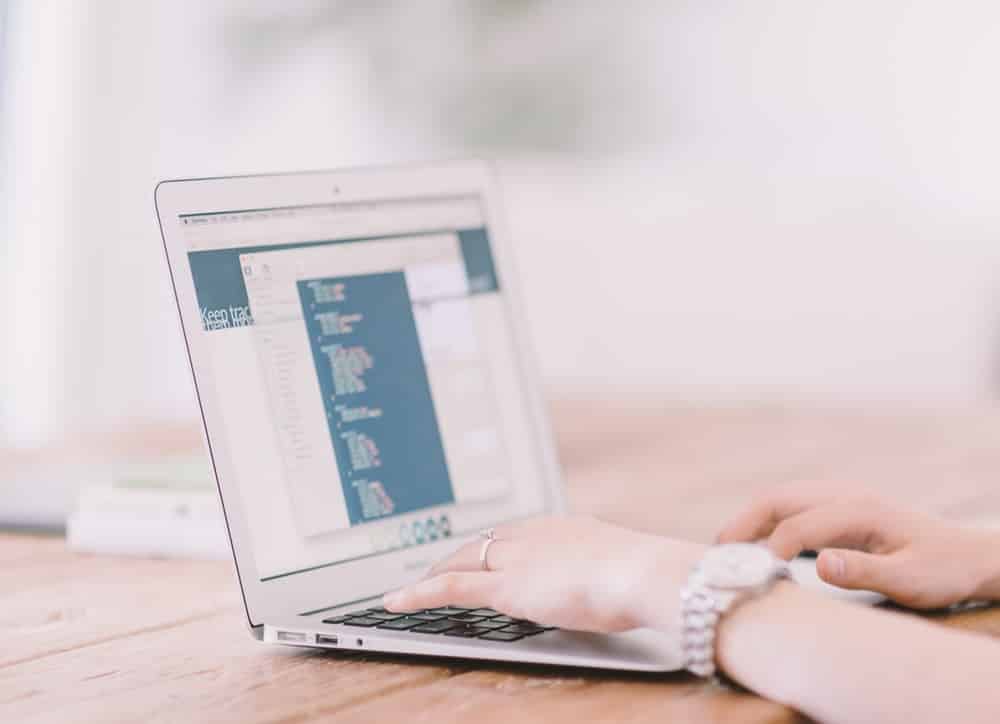 Freelance travel writing involves many skills: writing, networking, pitching to editors and building an audience. If this is something you feel you could work in, you can look to working for magazines, newspapers, websites or guidebooks.
Related online course to get started freelancing:
Best jobs for travel
12. Teach English Abroad
If you speak fluent English, becoming an English teacher can be a very lucrative position. You can travel and teach overseas, or you can set your own schedule and teach classes online from your computer. Usually, a college degree and even a TEFL certification is required.
We recommend VIPKID which is platform where English-speaking teachers can remotely teach English to students online.
Check out this podcast episode to learn more about VIPKID. It features a digital nomad who traveled to Bali, Mexico, and Europe all while making money teaching English to kids in China with VIPKID.
13. Yacht Sailing Jobs
This does indeed entail sailing around the world while living on a yacht. You see exotic locations, have you food and accommodation covered and get a salary. Entry level positions are jobs such as deckhand or steward(ess) and are paid well. Usually all you need to do is take a short course beforehand and spend time in different yachting destinations.
Related Posts:
14. Foreign Service Officer
Similar to diplomats, a Foreign Service officer travels the world working on complex issues such as immigration, disaster aid and refugee flows, all while representing your country. You do need to pass a Foreign Service Officer Test and select a career track within the departments. Positions are listed on the Department of State website along with guidelines on how to get involved.
15. Au Pair
If you're good with children and responsible, working as an au pair in a foreign country could be the job for you. You live with a host family in exchange for taking care of their children. Au pairs also earn a small salary on top of free room and board – and your host family might even take you on exotic family destinations!
16. Traveling Festival Work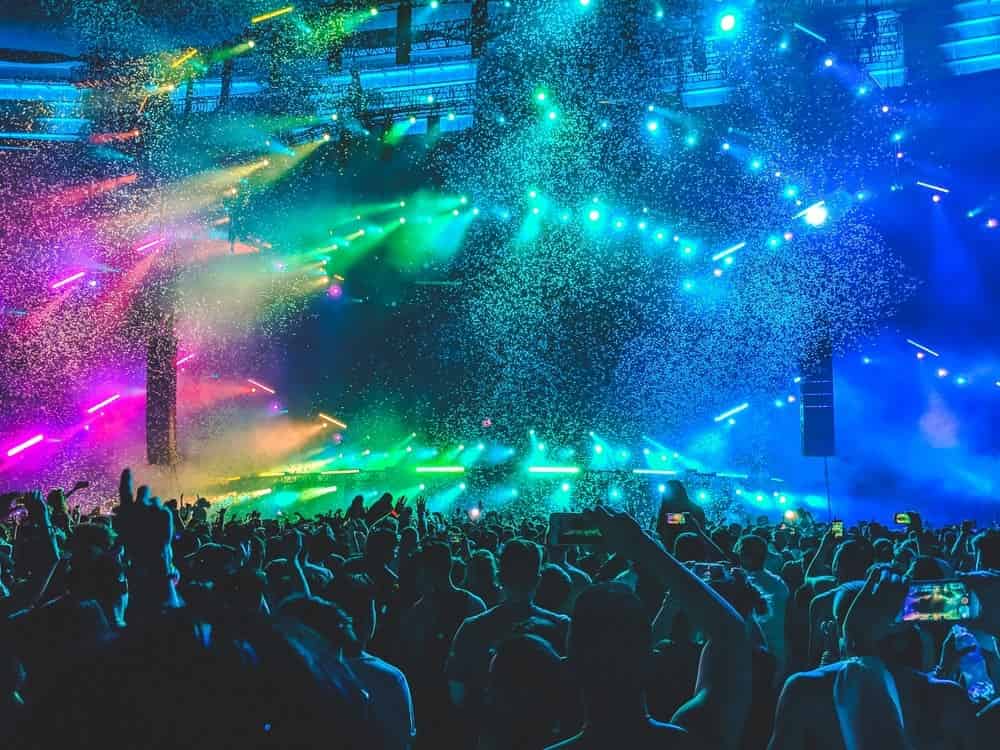 Do you enjoy attending festivals? Not only performers get to travel and work at festivals. Positions such as side-stage acts, installations, event staff and food vendors are available to anyone who's looking to work at a festival. You can constantly work in summer festivals by combining festivals in Canada and the US, and then Australia and New Zealand.
17. Scuba Diving Instructor
Scuba diving is a sport that is done all around the world, from Fiji, to Malaysia, to Iceland! You do need training to get started, but this only takes a few weeks and you get to explore beautiful locations in Honduras or Thailand while you get your certification. Teach people to become certified PADI divers and you'll be earning good money!
Our favorite travel job: Manage Pinterest Accounts
Do you use Pinterest for fun? Would you consider getting paid to use Pinterest for other people?
Right now Pinterest social media management is in demand and you could get paid to pin for bloggers and brands.
We recommend the Become a Pinterest Virtual Assistant course for more details on getting started.
You can make up to $1,000 per client managing a Pinterest account for someone else and from anywhere.
In this job, you can live the digital nomad life while getting paid to work with clients.
What are your top travel jobs?