When it comes to selling on Etsy, it's unrealistic to assume that once you have some listings up, customers will come flocking to your shop.  I'm not trying to be negative, and of COURSE I wish great success for every seller, however, the reality is, sometimes it can take a few months to a year to get a shop really going with sales. 
There isn't just one reason why this could happen, but many contributing factors such as the state of your listings, the need and want for your particular product, and of course the amount of time and effort you're putting into your shop! 
And let's be real, chances are you have a whole life outside of Etsy!  Many of us are balancing a full-time job, families, households, pets, kids, plants and many other responsibilities!  The truth is, our Etsy shops sometimes get a very small amount of our time which is another reason why growth can be slow.
For example, when I started my Etsy shop, I only worked on it a few hours a week, which was all I could manage at the time. However, I was committed, and I slowly built my store over the course of a year by increasing the number of hours per week that I spent on it. 
It was a lot of hard work, but I contribute a lot of my eventual success to the strong foundation I built my business upon over the course of the first year.  Here's what I did over that first 12 months.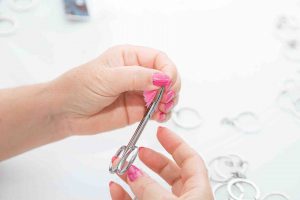 Month 1: WHAT are you selling & Photos
First things first – what exactly are you selling? When starting an Etsy shop, it's just as important to think about HOW you're going to merchandise and sell your products, as your actual products themselves!  This starts with photography.  You'll need to have really incredible product pictures so that potential customers know what they're buying.
Shop Name & Description
This is SO important!  What will you name your shop?  Is it even available on Etsy?  You may need to use a variation of what you want.  For example, my business is called ROSA GOLD, but I needed to use "rosagoldshop" as my Etsy shop name. 
Also it's so important to have your business elevator speech!  This should be one sentence and it should consist of  the name of your business, what you sell and what sets your product apart.  For example, "ROSA GOLD sells monogrammed blanket scarves that are not only cozy, but also give back to charity"
Product Info
When it's time to post your product listings, you'll need all the details such as materials, dimensions and weight.  It makes sense to keep a spreadsheet of each product your selling with all of this information for easy and quick reference. Plus it will be much easier to have this info on hand when working on your product listings. 
Logo
You'll also need some semblance of a logo or simple text graphic that represents your shop.  Don't over think this step!  Sometimes it's easy to get held up with little details like this.  I suggest, creating a basic version to just have something and then refine later on!
Seller Photo & Bio
Etsy buyers love the buyer-seller connection.  Chances are if they buy from you, they'll surely be clicking on your seller profile.  It's great to have a photo and short bio so they can learn more about you!
Month 2: Set Up Shop
The main thing to tackle during the second month is to work the basic set up of your shop.  I would start with your shop page.  Below are the main elements to work on and some Etsy shop tips and tricks to optimize each section. Once you get each area up and running, have friends and family look it over and ask for feedback.  Spend a month refining these areas until they feel like they're in a great place!
Headline  – this is the few words right next your shop name.  Utilize this section to say what you sell.  This is a great spot to increase SEO!
Banner – You'll need to design a basic banner for your shop homepage.  There are two different sizes based on what layout you choose.  Here you'll find dimension size for both.
Shop Owner Profile – Make sure to fill out this section with a short bio and picture!  Also a great spot to use some of your main keywords to help boost SEO.
Logo / Shop Picture – Add in your shop logo.  This can always be changed, so it does't have to be perfect right from the start.
About Section – This is where you'll tell customers about your shop and what you sell.  Make sure to include a bunch of main keywords here as it's a great place to optimize for Etsy SEO!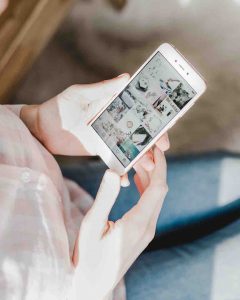 Month 3:  Setting up all of your Policies, Shipping Profiles & Social Media
This section is all about stating your shop policies such as processing time, return policy and shipping profiles. By adding this information you'll cut down on messages you get from customers asking these questions and you'll help buyers make better decisions when purchasing.  Plus, having this on your shop allows Etsy to help out if an unrealistic customer is trying to make demands that go against your shop policies.
Processing Time – This is how long it will take you to process the order and ship it out.  The quicker the better as online shoppers are used to getting their items quickly these days.  However, many Etsy shops are handmade items, so buyers do expect personalized items to take longer. 
Return Policy – Return policies are personal to each shop and the products it sells.  Do you want to offer a return policy?  If so, would it be for a full refund or just an exchange?  Who covers the shipping if it's a return?  If the item is personalized is it worth it to deal with returns? These are all things you need to consider.
Shipping – What's your shipping policy?  Do you offer free domestic shipping? OR do you charge?  This is really important to think about… especially because the online shopper is now used to getting free shipping.  Etsy also boosts sellers who offer free domestic shipping.  You can read about that here.
Social Media Accounts – Using social media to market your business is a great way to spread awareness and grow sales.  While you don't need to fully jump into using social media right away, it's good to at least reserve your account names on the platforms you'd like to use.  I'd also suggest only using 1 or 2 platforms, as more than that can be overwhelming!  Use the two you feel the most comfortable with.  In my opinion Pinterest, Instagram and Facebook are the best for Etsy sellers as they have the visual element!
Month 4: Uploading Listings
It's finally time to really start working on your listings and going live!  Once you push publish on these they'll be up for sale!  Check out this post on how to create amazing listings that work with the Etsy algorithm.  Follow each element to create strong listings that will rank in the search pages.
Don't forget, sometimes it takes a moment for your shop and listings to get some action.  Be patient and if a few months go by without seeing any sales, refine your listings by changing some of the terminology and images.
Month 5: Keyword Refinement
Now that your listings are live, it's time to refine your keywords and text to ensure you're matching up with what potential buyers are searching.  Refer to this post on how to conduct keyword research and input that info into your titles and descriptions.
Keyword refinement is an ongoing process and should always be evolving to find the sweet spot!
Month 6: Monitoring & Adding New Products
This month is all about looking at metrics and stats to see if what you've done so far is working.  In the Etsy backend they provide sellers with plenty of data to give a clear picture of your store's health.  It's important to see growth here in all elements such as views, favorites and of course sales. 
This is also a great time to start adding a few more products if possible.  It's always a great idea to have at least a few products as opposed to just one.  Also offering variety in terms of color options is ideal as well.  However, as a seller, don't go too crazy with variations, as it can be come very overwhelming to deal with too many different products.
Month 7: Social Media and Marketing Strategy
Now that your shop is fully set up and your listings are live, it's time to think about marketing your products outside of Etsy. There are so many sites to gather great info about using social media for Etsy.  Here are a few links that are super helpful for Facebook, Instagram and Pinterest strategies and how to implement them.
Here is how I used Pinterest to improve my Etsy sales.
Month 8: Product / Presentation
By month 8 it's time to start refining your shop.  How can you improve your current physical products and the listings that go along with them?  Have you gotten any useful feedback from customers that you can implement?  Your biz has been up and running for a few months now, so it's time to start reflecting and improving. 
Month 9:  Revamp Product Photos
At the nine month mark, you should have accumulated more product photos AND you might have gotten better at taking them!  This would be a great time to update pictures for each listing and enhancing your visuals that are representing your product!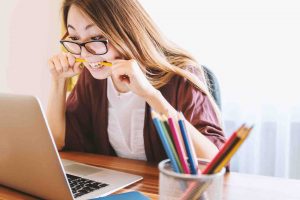 Month 10 – 12: Evaluate and Move Forward
During months 10-12 it's important to evaluate what's working for you as a business owner and what's not.  Spend some time thinking about what parts of your biz annoy you the most and which you get the most enjoyment out of.  Is there a way to eliminate some of the more painful areas? 
For example, in my business, going to the Post Office to buy postage and send the orders out because such a drag.  I was able to eliminate this whole aspect of my business by purchasing a label printer, printing labels at home and arranging for Post Office pick-ups.  This not only freed up a bunch of time, but I was able to invest that time in my business!
Month 10-12 is also a great time to really start thinking about the past year and the year ahead.  Here are some things to enact during this time:
Set Goals – Now that you have some data to work off of, it's time to set goals for the year ahead.  Be realistic, but definitely shoot for growth.
Plan ahead for holidays – Now you have an idea of what business looks like, especially when it comes to holidays.  Think about planning ahead and preparing for each time period, especially when it comes to promotion and marketing.
Add New Products or Improve Current Ones
Make a To-Do – There's always room for improvement!  Make a giant to-do of everything you'd like to fix, change, add or alter about your shop or business.  Break the giant list down into smaller lists so that your list for the week or month isn't as overwhelming.
What do you recommend as an action plan for a new Etsy seller?
Related Posts: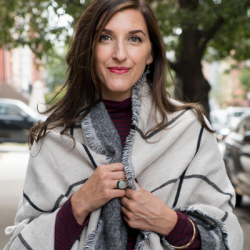 Latest posts by Kirsten La Greca
(see all)