This past week I went to Edinburgh on a work trip and it was awesome!  I feel so fortunate to have the job that I do.  I'm on an international project and the office culture is positive.  I'm valued and I have great coworkers.  It's the best situation one could hope for in the lead up to financial independence.
This post is my trip report of Edinburgh.  I've been binging Outlander (set in Scotland over two hundred years ago) in preparation for this trip and I have to say, I did not run into Jamie Fraser on the trip although I did try!
Trip Report Edinburgh  
This was one of my first sights in the city and it was amazing!  I loved the double decker buses and I was told The Scotsman is a newspaper.
The Harry Potter Sights in Edinburgh
JK Rowling apparently wrote the last Harry Potter book at The Balmoral, which is a fancy hotel right by the bridge where the above picture was taken.

I worked the whole week but had time to sightsee on my last day.  Of course, I went to the Harry Potter sights because I couldn't not go.  Above is the Greyfriar Kirkyard graveyard behind the coffee shop where JK Rowling wrote her first book.
There are grave stones for McGonagall and Tom Riddle (actual people).
I actually made three attempts to find the McGonagle and Riddle grave stones.  It's a little more difficult to find them than one would think.  I saw a bunch of tourists crowding around a stone and taking pictures twice but turns out they were just excited to see squirrels!  If you go, McGonagall is in the back left through an archway and Riddle is on the far right.
You can take an official Harry Potter tour or just go to the graveyards during the height of the day and cozy in with a tour group as they're explaining stuff.  One tour guide was giving out wants and I was very jealous.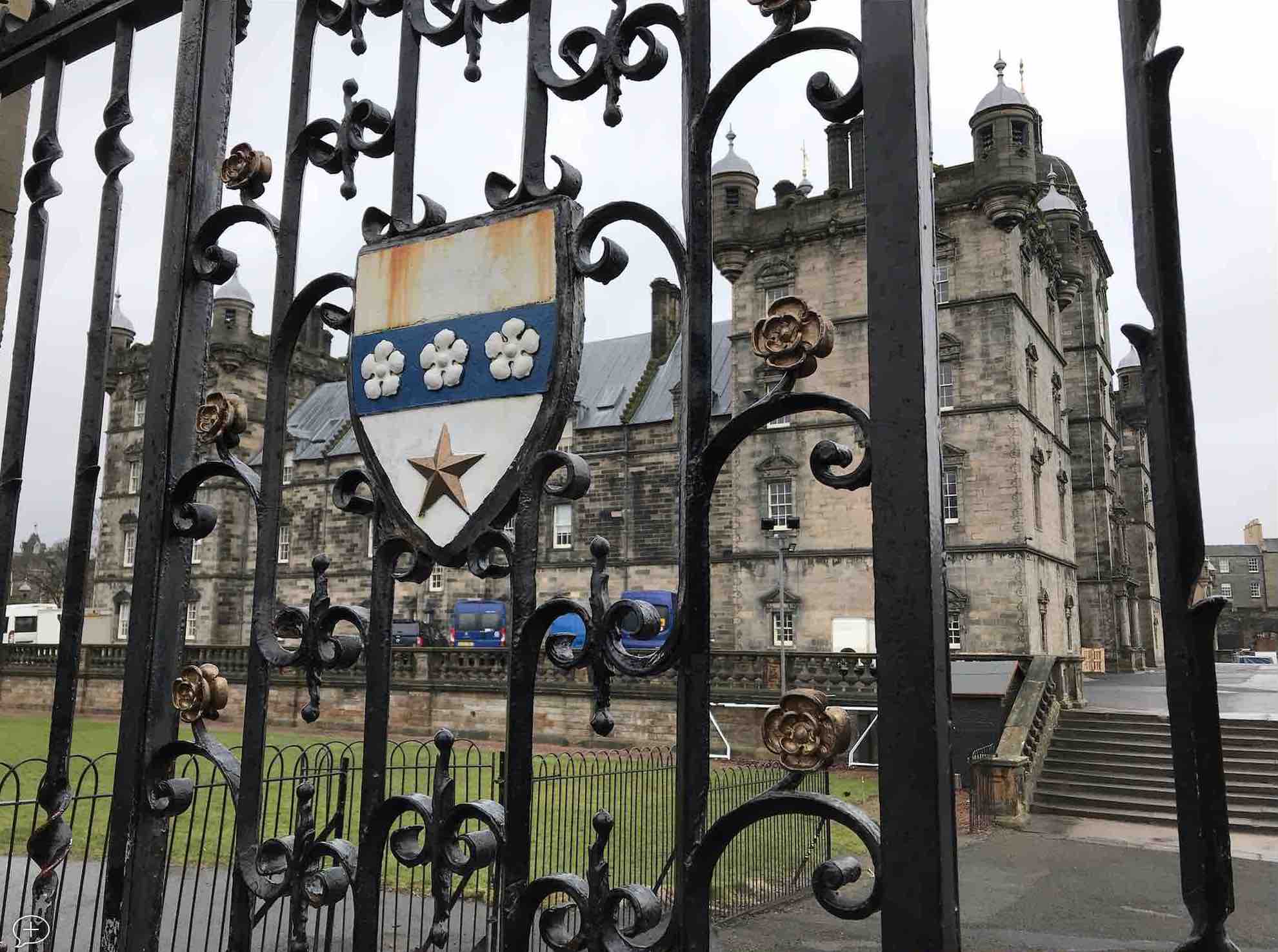 At the back of the graveyard by the McGonagle stone is the George Heriot's School which JK drew inspiration from for Hogwartz.  The school is divided into four houses.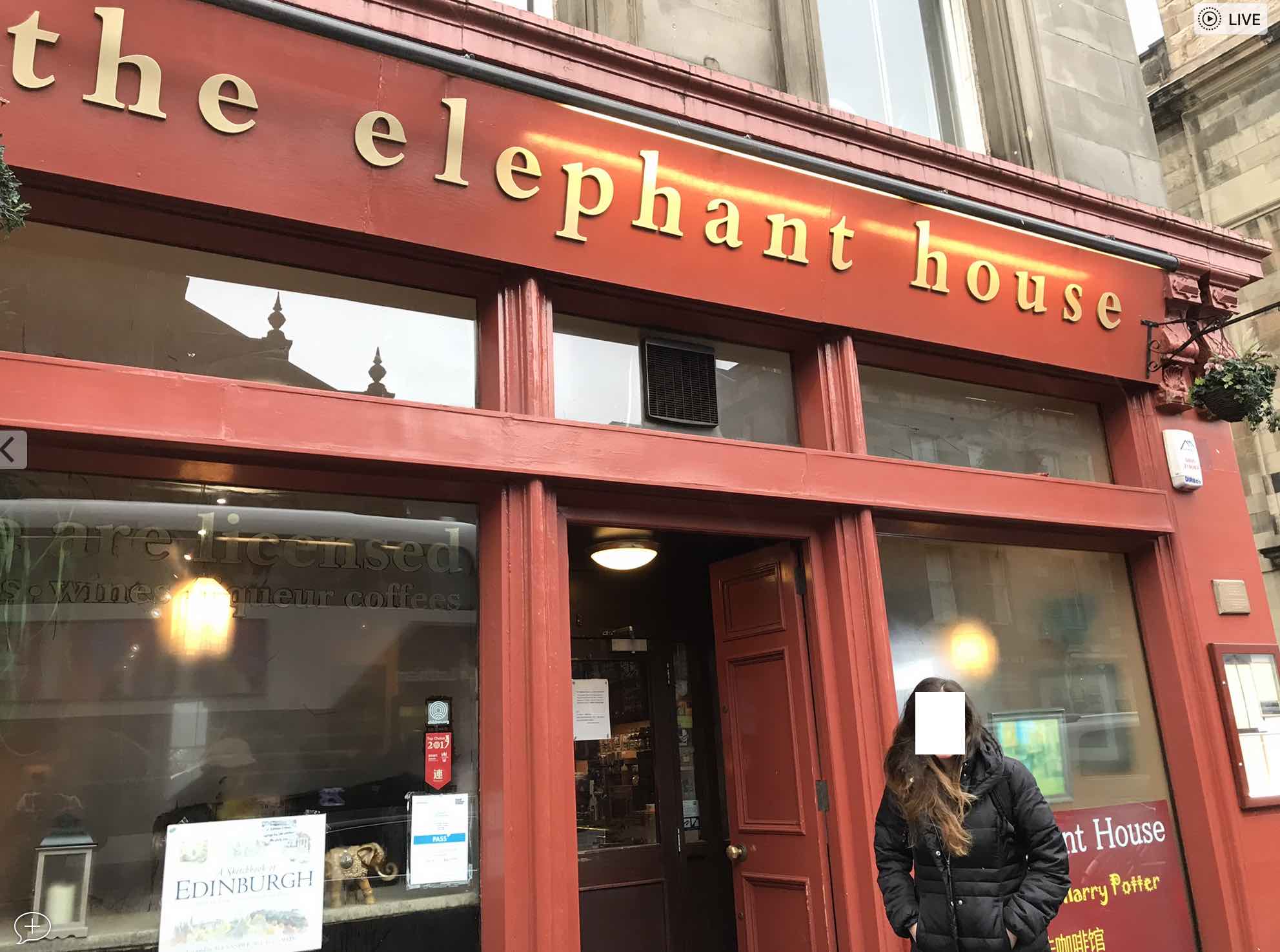 A few hundred feet from the graveyard is the Elephant Cafe.  JK wrote the first Harry Potter book there.  I tried to stick around and get some writing done of my own but they don't have wifi and it seems more like a restaurant than a stay-at-this-table-for-4-hours-type place.  The view of the castle out the back of the restaurant was awesome though and I wanted to stay.
I tried to imagine JK Rowling as the struggling writer who spent mornings in the cafe and then would take a stroll through the graveyard for inspiration. It's pretty amazing the risks she took to write.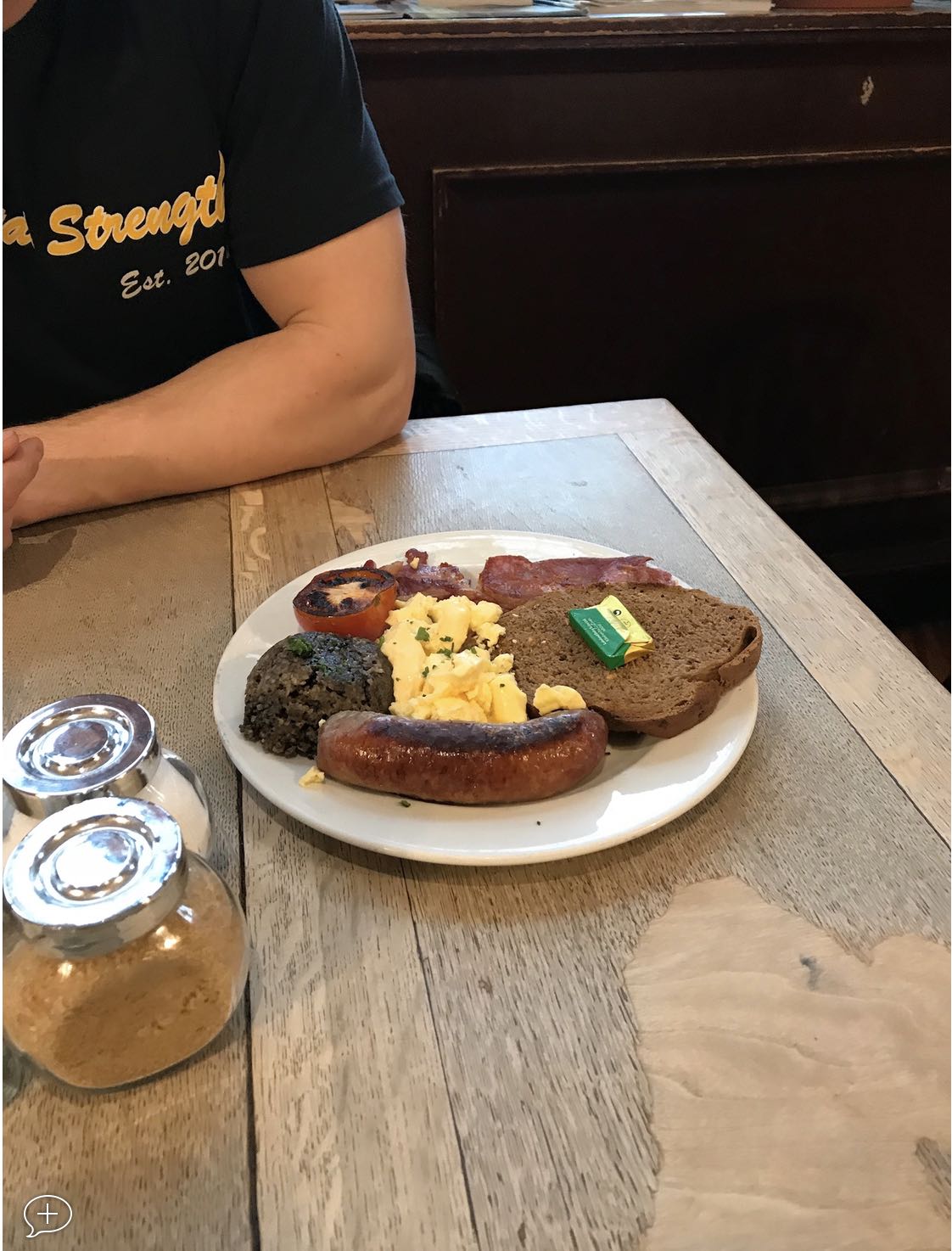 They do have Haggis at the Elephant House! (See the black mound on the left above).  I was really scared to try it but was surprised I enjoyed it.  I also tried black pudding and it looked nothing like I expected but was good as well.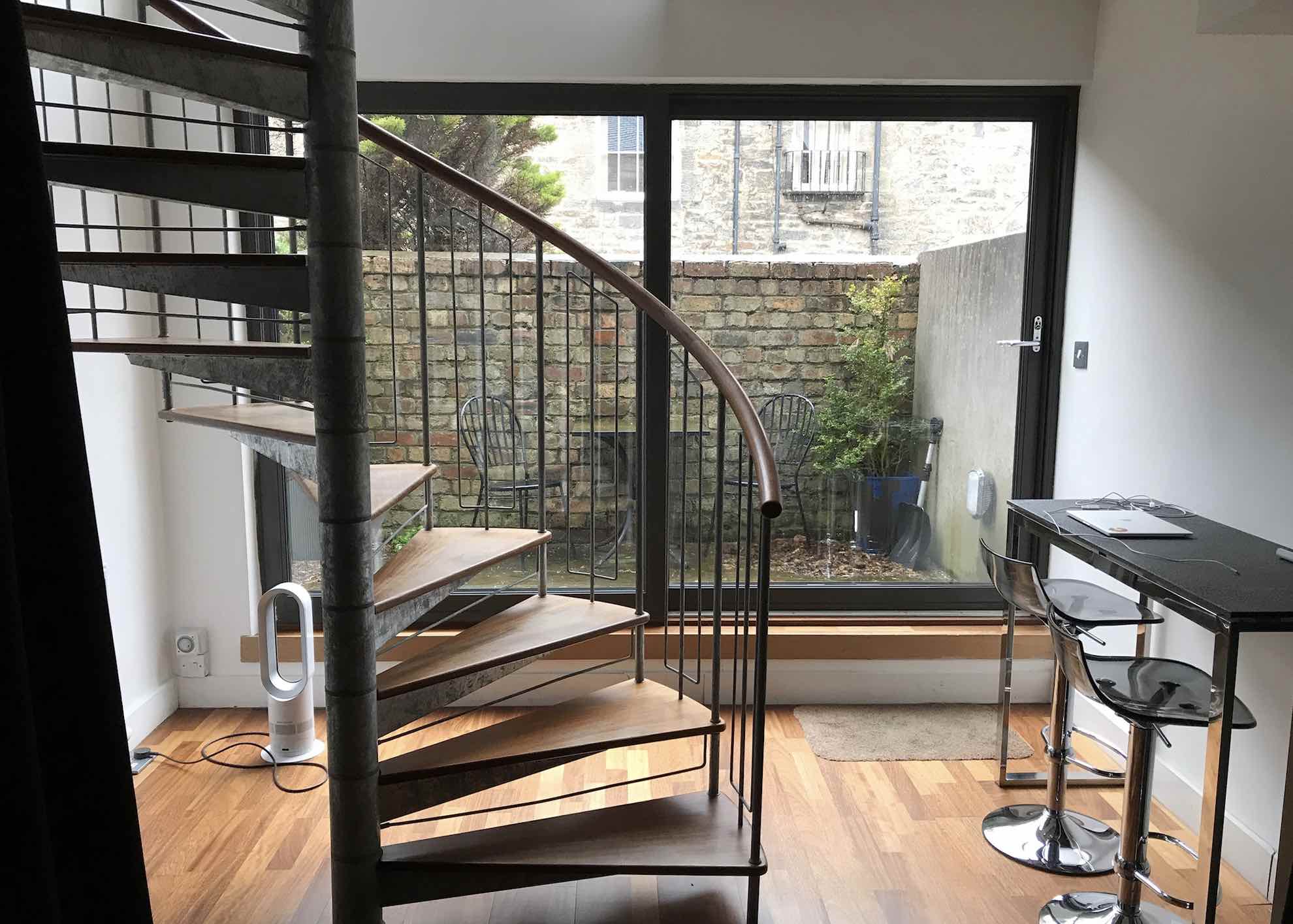 Where to Stay in Edinbugh
I stayed at this Airbnb on the east side of new town once my work trip was over.  I loved the natural lighting and the twisted staircase.  It was a super narrow flat but felt very Scottish.  The location was perfect to everything.
I actually attempted to record a ChooseFI podcast episode at that table on the right.  Not sure how it will turn out but hopefully they decide to air it!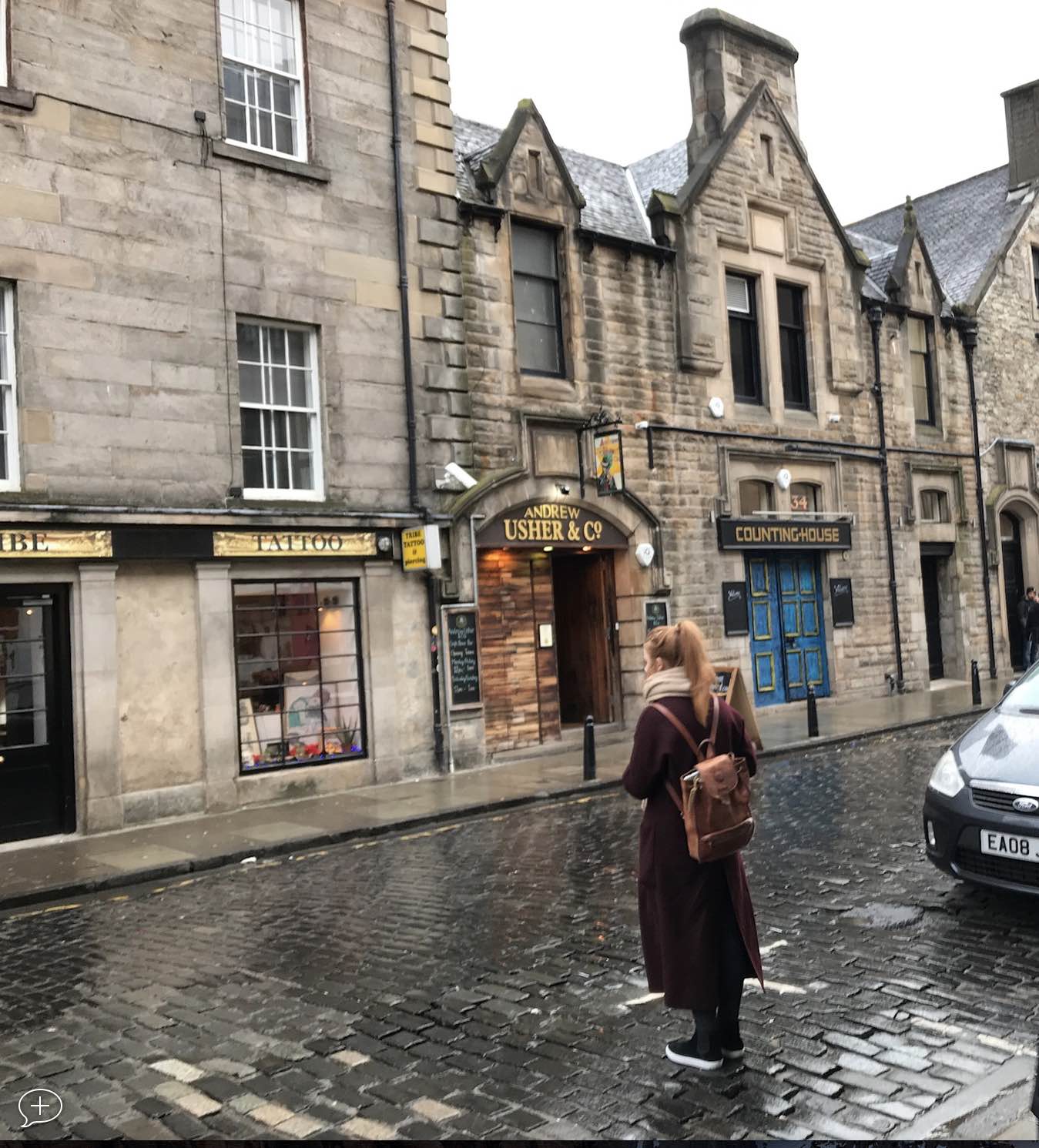 Where to Drink Craft Beer in Edinburgh
I was lucky to spend most of the week hanging with the Mad Fientist and his lovely wife, Jill.  The MF recommended this place, Andrew Usher & Co for craft beer and it was AWESOME.  We (my husband and I because he came too) also met them at Salt Horse which was another great craft beer spot.
My husband had the week off in between classes so he came to explore the city and get some work done for the next semester.  He also went to the gym with Brandon everyday and has been working with him as his strength coach.  They complained a lot about leg day. 😉
The highlight of our trip was when Brandon and Jill cooked us dinner.  They have mad skills and were so generous to host us and hang all week!  Plus, I think I'm developing a palette for scotch!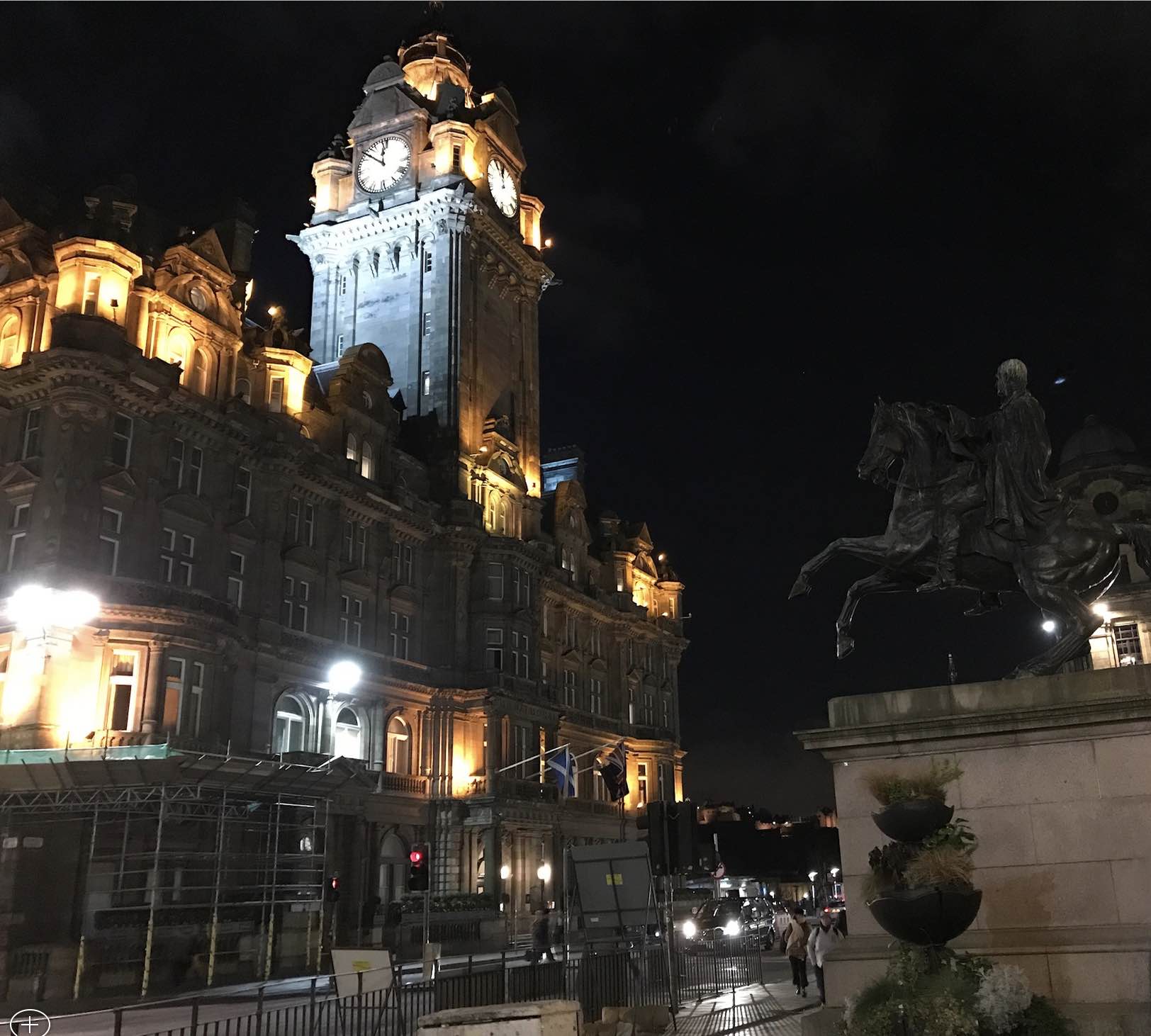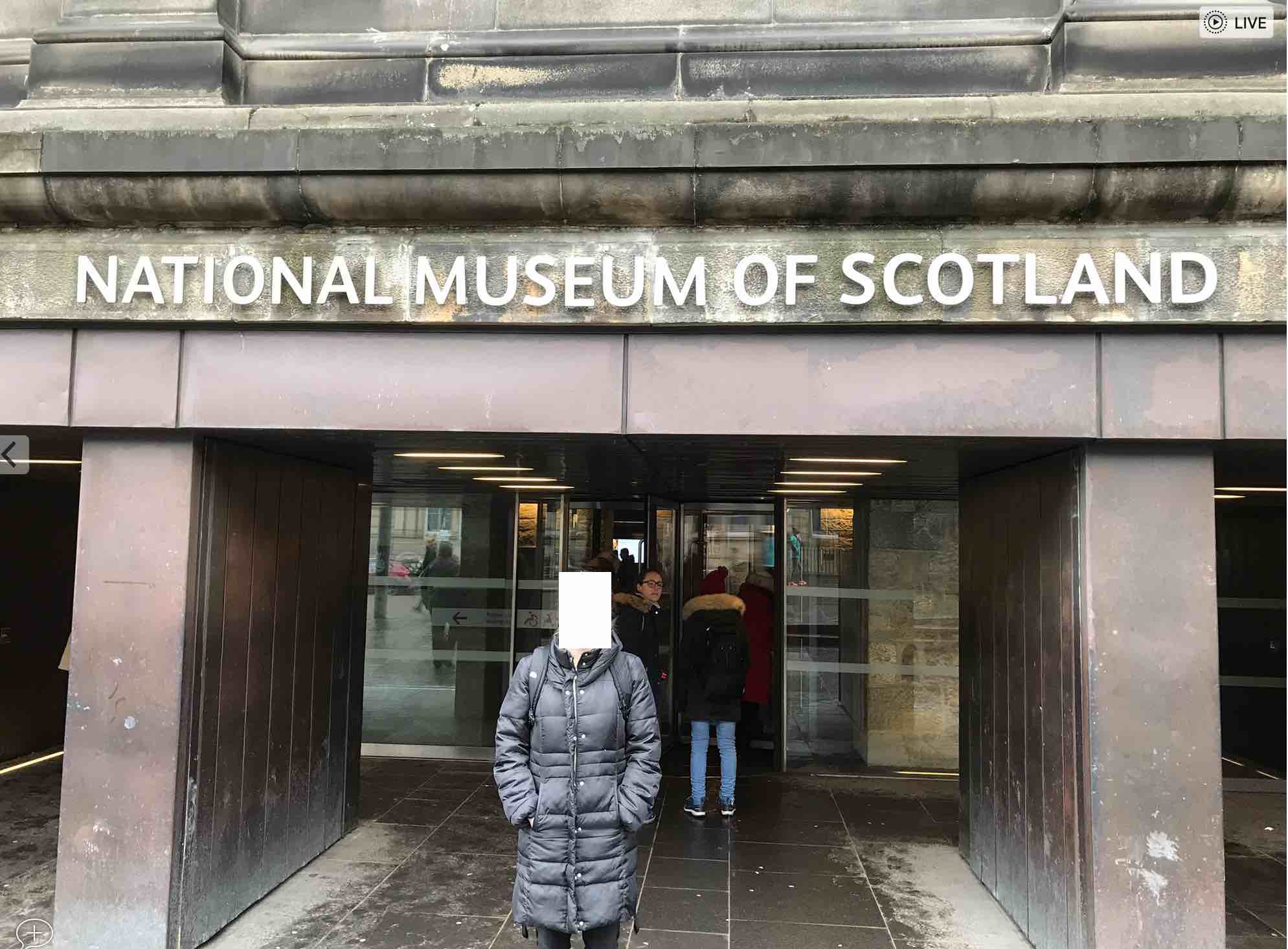 The National Museum of Scotland
The National Museum of Scotland is FREE 99.  I took Friday off so we could spend the day here and harry-pottering around town.  It was definitely worth the vacation day.  The museum has 7 floors of Scottish history but I was surprised to see the collection of South Pacific island artifacts and all of the Roman sculptures.  We had a blast walking around.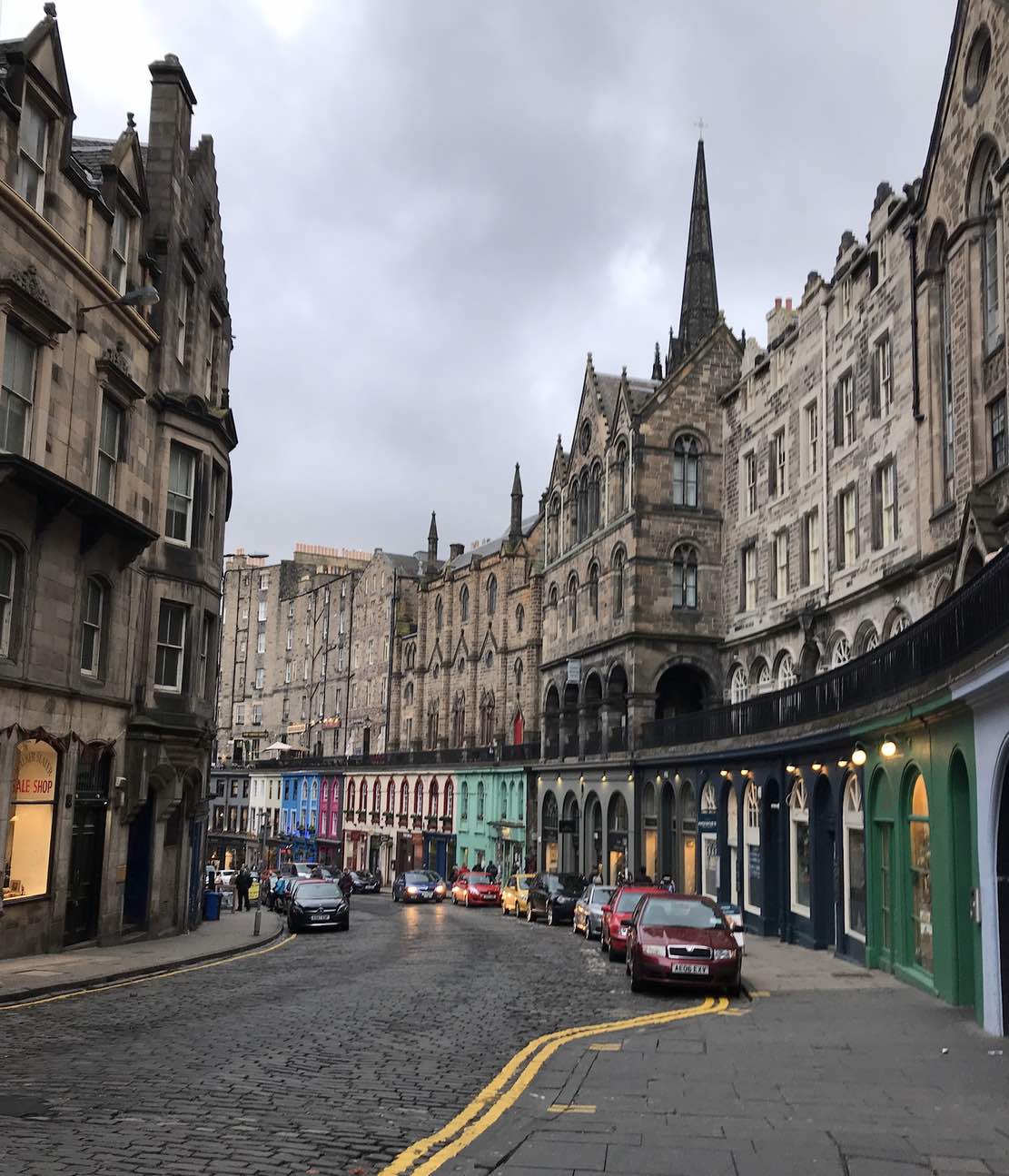 Above is Victoria Street and people were calling it Diagon Alley.  I totally see it.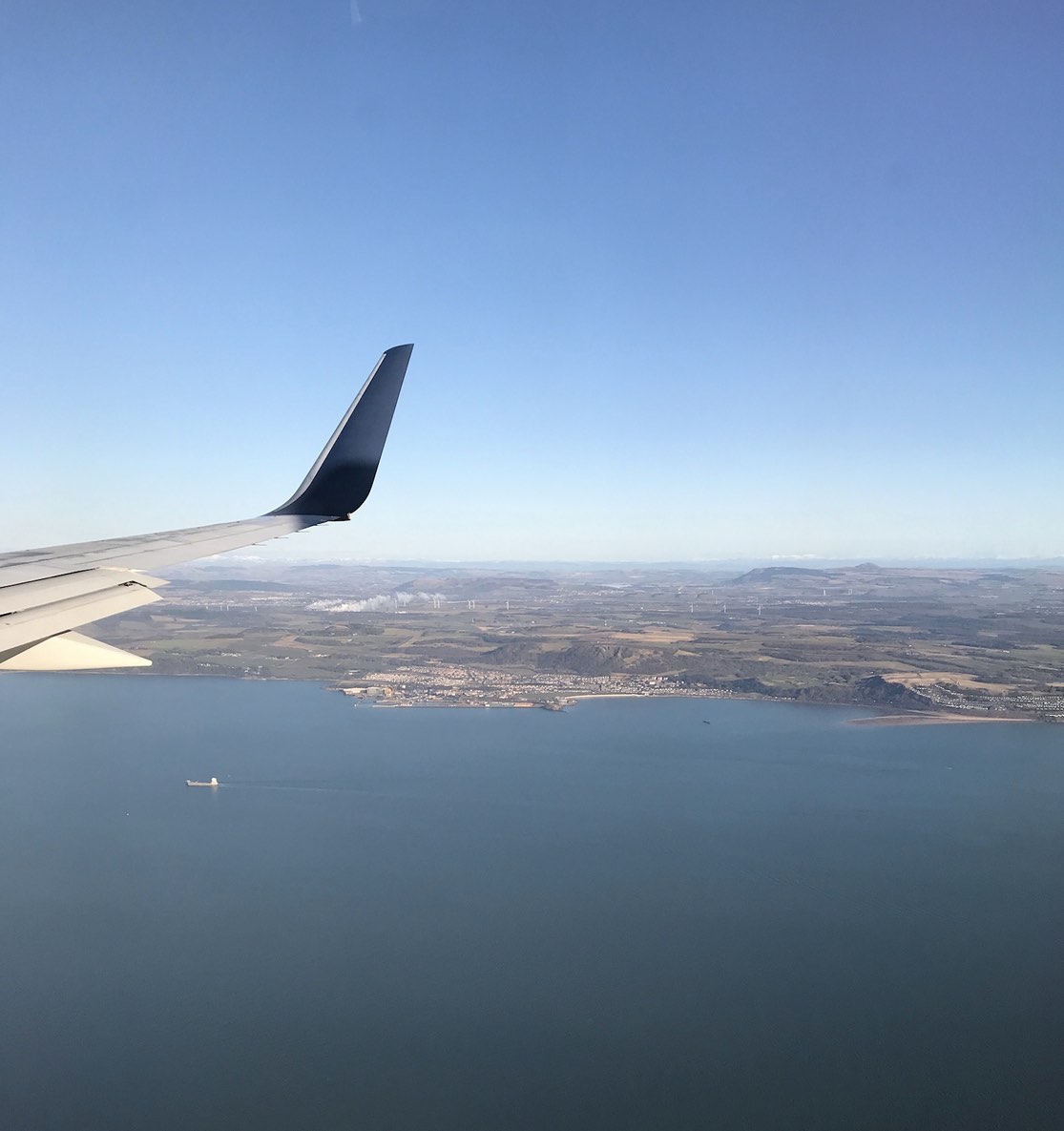 Edinburgh Airport tips
Last thing I'll mention is that the Priority Pass lounge by Gate 4 in Edinburgh Airport is awesome.  Good breakfast spread, great wifi, and all the stuff you could want when you're chilling before a flight.  Unfortunately, my husband and I messed up and checked him in as a guest on my pass and now we'll probably have to pay the $27 guest fee. Whoops.  If he came in on his own pass, it would have been free.
Priority Pass is a benefit that we have through our Chase Sapphire Reserve credit cards and they have lounges across the country that you can access for free.  They typically have free food, alcohol, coffee, and wifi.
You can sign up for the Reserve at a local Chase branch but they are no longer offering the 100,000 point sign up offer. My sister just signed up at 50,000 points last week.
Two other airport highlights of our trip:
The convenience of taking Uber internationally – I've taken Ubers to and from airports in France and Scotland now.
Getting global entry & TSA pre-check before this trip (another benefit of our Chase Sapphire Reserve cards and SO WORTH IT).
Have you been to Edinburgh? What are your favorite spots?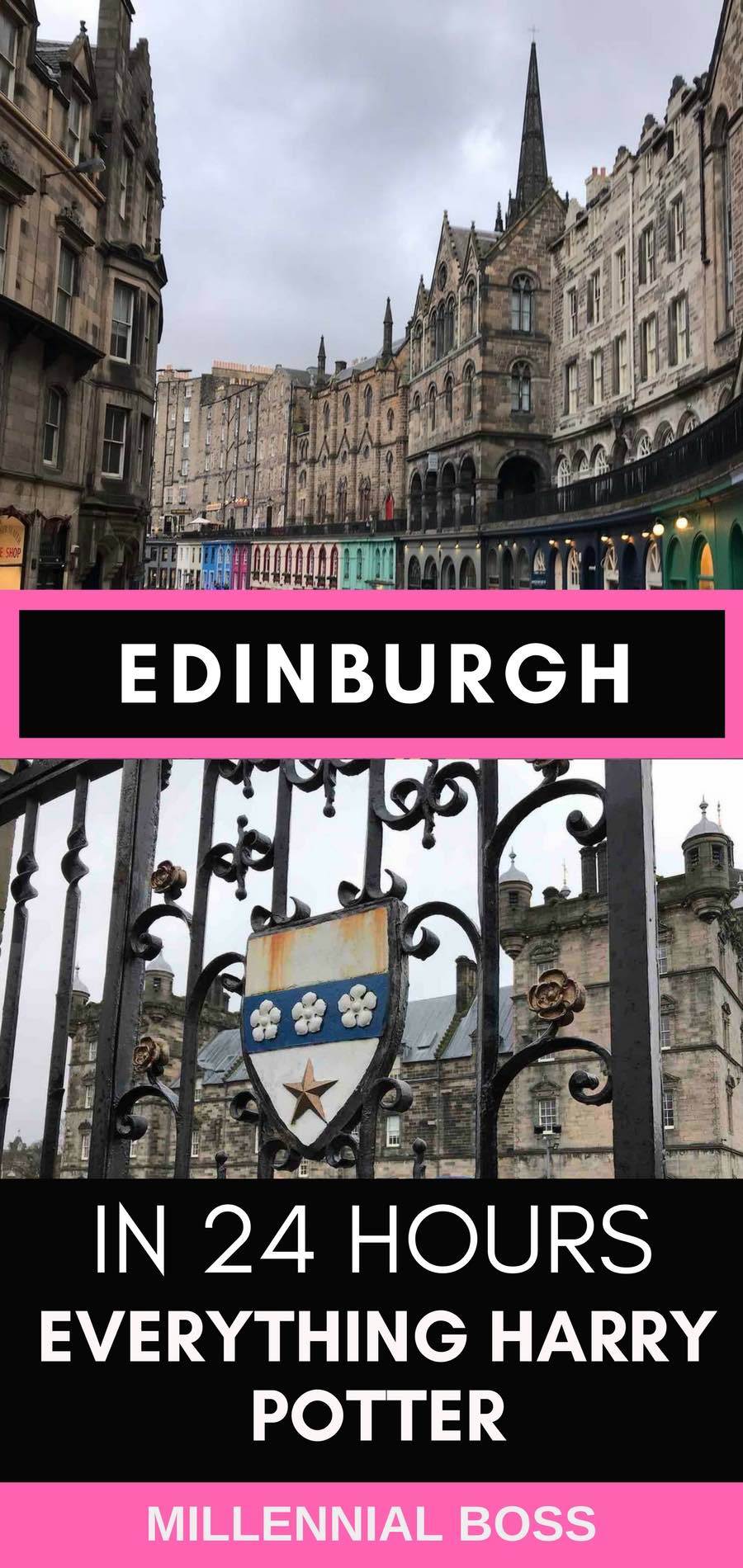 Latest posts by Millennial Boss
(see all)