Thanks to the internet, you can now teach English online from home!
These new opportunities allows people to earn a full-time or side income from literally anywhere in the world. Teaching English as a second language is a great way to work from home with requiring any formal teaching experience. Many international students need native speakers to help their understanding the strange idioms and turns of phrase of the English language. There's never been a better time to get involved!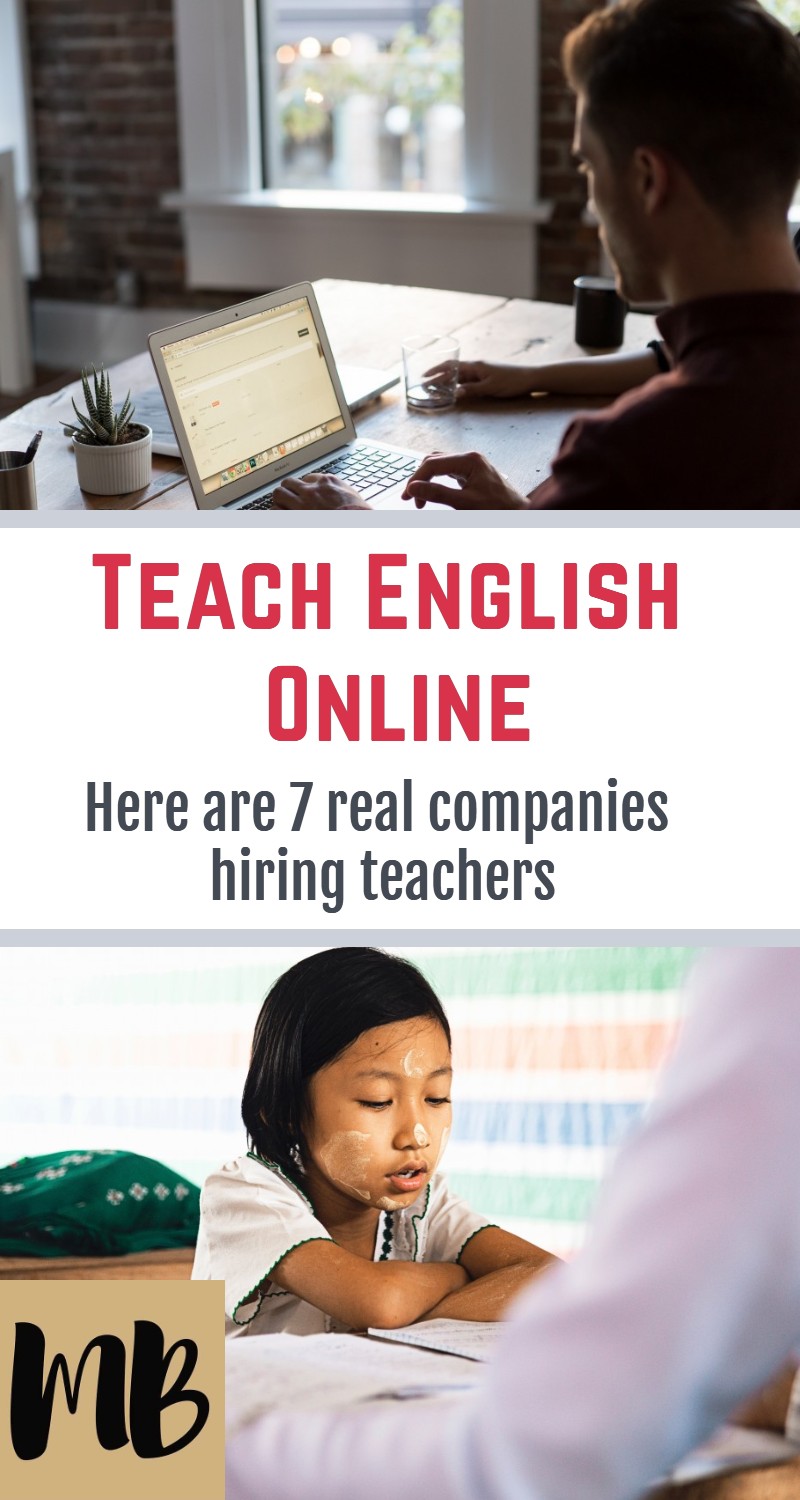 Teach english online from home
1. VIPKID – Teach English Online to Chinese Students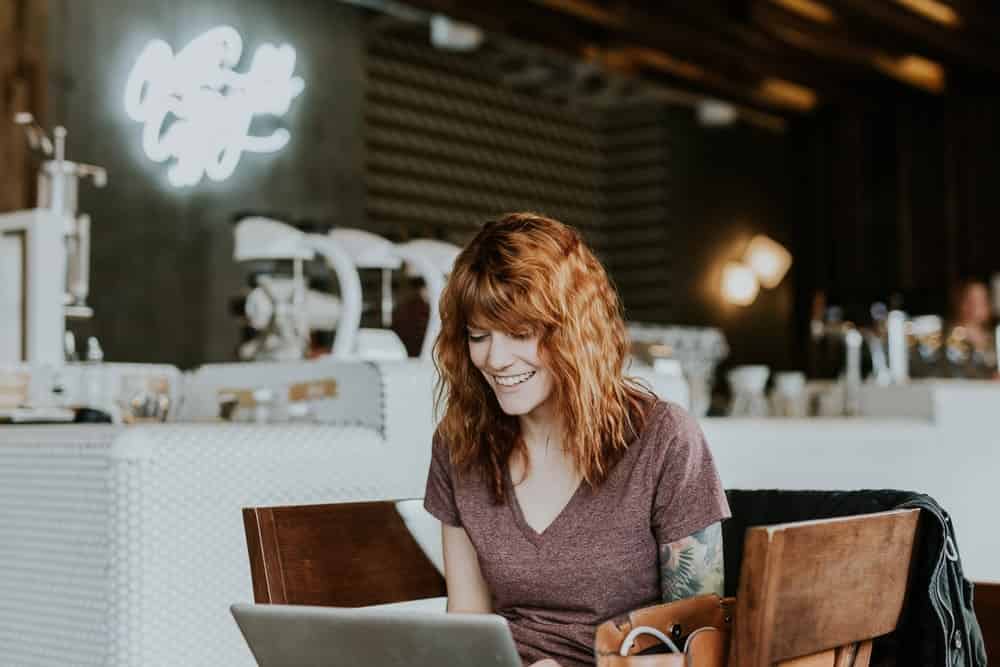 VIPKID is an excellent option for North Americans who want to teach English online to children in China. This company came onto the scene in 2013 and has been exploding ever since.
The platform connects Chinese students with teachers and they deal with the lesson planning, marking of tests and speaking with the parents of the children you teach. When we taught English in China, those were things we had to do on our own, which was definitely a downside!
Classes are 25-30 minutes each, with a potential earning of $22 / hour.
Hear from Rachel who has lived in Bali, Mexico, and Europe while teaching English online through VIPKID in this podcast episode: Earn Money While You Travel with VIPKID
2. Qkids – Teach English Online to Chinese Students
This program is actually very similar to VIPKID, but there are a few differences.
Pros To Teach English Online With Qkids:
You don't need to have a degree, BUT you must be currently enrolled in University
High-paying – up to $20 / hour
$100 referral bonus for teachers who refer other teachers
All materials and lessons are provided
Training is included
Flexible schedule
You don't need to speak Mandarin or Cantonese
Very engaged community
Related Posts:
3. Cambly – Tutoring Online to Worldwide Students
Cambly is a much more informal teaching setting than VIPKID and Qkids, and there are many differences. The people who you'll be talking with already speak English at some level and for the most part, they are just wanting to practice their conversational skills.
This is a platform where students sign up and pay a fee, and log-in via an app to chat with tutors who are online. Teachers (tutors) can log-in at random, or you can book a shift.
Although there are students from all around the world, most of them hail from Saudi Arabia. As of recently however, there has been a boom in South Korean and Turkish students. Here are the pros & cons of online tutoring with Cambly.
4. Italki – Teach English Online (or any other language!)
Italki is completely different from the 3 companies and programs I listed above. With Italki, youset the pay rate that you will be charging your students.
If there's a language that you are fluent in (English, Japanese, German, Russian, etc.), then you can apply to become a teacher of that language. You will be in charge of the lesson and the platform it is taught on (Skype, FaceTime, Google Hangouts).
The rates you should charge are based on your previous experience, your credentials, your student feedback and what others are charging to teach online. From what I can see, the professional teachers are charging around $25 / hour, while the community tutors are charging around $12 / hour. Basically, if you price yourself out of the market, you won't have any students.
We've put together a list of companies that are always looking to hire remote English teachers.
Teach English online with no experience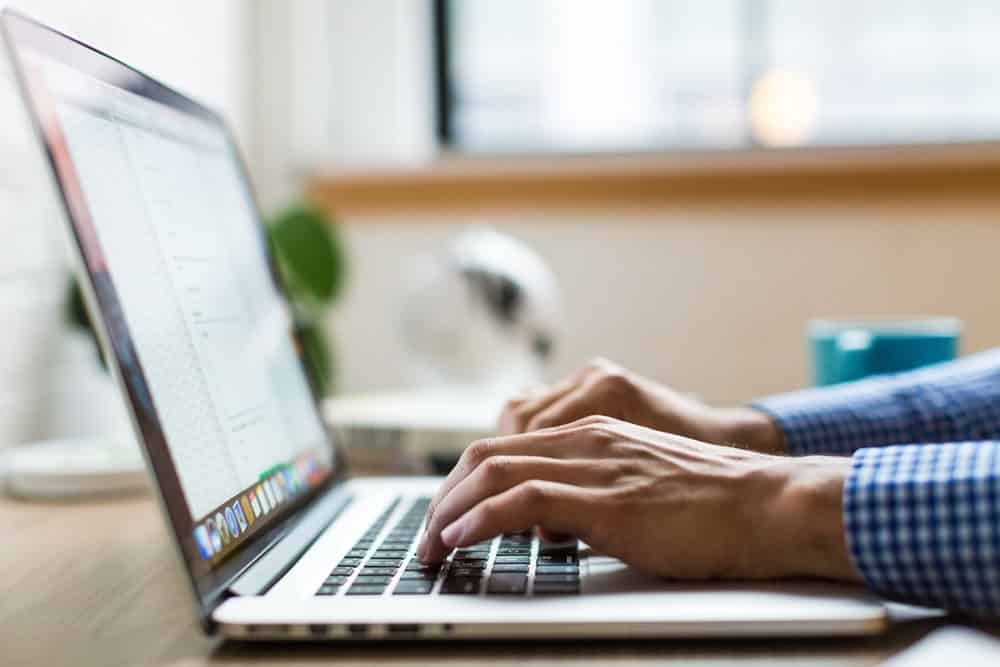 SkimaTalk is a business looking to hire English speakers from the US, the UK, Canada and Australia. You won't need a teaching certificate and the students are usually adults from all over the world. The only requirements are that you are a native English speaker and are over 18 years old. You must also have a reliable internet connection and possibility to commit. You set your own pay rate and schedule, and the platform charges a 20% fee.
For those who enjoy teaching and interacting with children, Magic Ears is a platform for ESL teachers to teach Chinese children. You teach a group of four children from the ages of 4 to 12, and each class lasts 25 minutes. The company provides the teaching materials. No teaching experience is required, although you do need a bachelor's degree and be a native speaker from the US or Canada.
Teach english online without a degree
Palfish is an app platform that connects teachers with one-on-one and larger groups of students. The requirements to apply are that you are fluent in English – but you don't need to be a native speaker. You can set your own pay rate, although the average is $10 – $18 per hour. Students are Chinese and you have the flexibility to work on your own schedule.

Open English is the market leader for online English teaching in South America. They do both small groups and private lessons, and have interactive content with native English speakers. Although a degree is not required, a TEFL certification and at least 1 year of experience is. Even better if you speak Spanish or Portuguese!
Lingoda has over 6,000 adult students and offer more than 7,000 classes per week. Lingoda offers classes of English, German, French and Spanish, and all all lesson plans and materials are already provided to the teacher. The requirements are at least 2 years of teaching experience as well as an ESL teaching certification – but no degree. You must also be a native speaker and legally be able to work as a freelancer.
Teaching english online expected salary
Every company pays a different rate to teachers, but in general the rate is between $10 to $23 per hour. Some will pay per minute, others per hour. With some companies you need to commit to a certain amount of hours per week, while with some others you get to work on your own teaching schedule.
Many also offer bonuses and referral pay, and compensation if a student cancels on you. Payment methods vary from PayPal to direct deposit in your bank account.
Related Posts:
Other "Teach English online" jobs

Teach Away hires native-English speaking US/Canadians with a bachelors degree. Students are Chinese, ranging from preschool to grade 6, and the pay varies depending on your experience and credentials.  This is a great opportunity for former or retired teachers who are looking to make a side income teaching online.
Dada is another platform that hires native-English speaker with a bachelor's degree. It once again consists of teaching Chinese students, and pays up to $25 per hour. Dada is one of the highest paying online teaching companies. You don't have to be North American, but the company requires a consisten schedule every week.
iTutorGroup hires native English speakers with a bachelor's degree, who also has a TESOL certification. Students are Taiwanese children and adults, and the company pays up to $24 per hour. You're also offered the opportunity to earn bonuses based on ratings and number of students in the class. Teachers are required to teach at least 10 hours per week.
Gogokid hired native English speakers from the US and Canada who hold a bachelor's degree. The students are Chinese and the pay is up to $25 per hour – although new teachers can get some bonuses and offers from time to time. Teachers must offer consistent availability when Chinese kids are back from school or on the weekends.
Have you tried teaching English online through any of these companies?